Camera Backpack Water proof, 15.6 inches Laptop Compartmen, High capacity, for SLR/DSLR Camera
To
United States
Expedited Shipping
3-5
business days
Buy KENTFAITH camera backpack water proof, 15.6 inches laptop compartmen, high capacity, for slr/dslr camera online, worldwide free shipping and 30 days return guarantee.

KF13.103

SKU:

KF13.103

59.99

https://www.kentfaith.com/KF13.103_kf-concept-camera-backpack-water-proof-laptop-compartment-for-slr-dslr-camera-high-capacity-lens-and-accessories-with-rain-cover
Description
* The front pocket has a zipper design, which is simple and easy to use. Magazines and newspapers can be retracted freely during travel, which more intuitively highlights the convenience and compound interest of use.
* The bag mouth has a curling design, which is convenient to quickly take out or put in, and the curling design can carry more items as you like. The front silicone belt design is soft, tough, oily and comfortable, convenient and quick. Silica gel has no odor, high and low temperature resistance, aging resistance, oil stain resistance, easy cleaning, and non-fading.
* The double straps are widened and thickened, which can effectively reduce the pressure on the shoulders. which is convenient for you to adjust up and down. All the stress positions of the back strap and the triangle piece adopt the punching process, which is stable, strong and durable.
* On business trips or weekend trips, you can put two sets of clothes for change.The upper warehouse is 10 liters, 30*14*25cm, curled when not in use. (Crimping capacity is 4-5 liters)
* Side-opening cache, double slider design, open up and down arbitrarily, so that you can get equipment without putting down your luggage, and grab the wonderful moments anytime, anywhere.
Shipping
To
United States
Expedited Shipping
3-5
business days
2020 new fashion camera backpack
The bag mouth has a curling design, which is convenient to quickly take out or put in, and the curling design can carry more items as you like.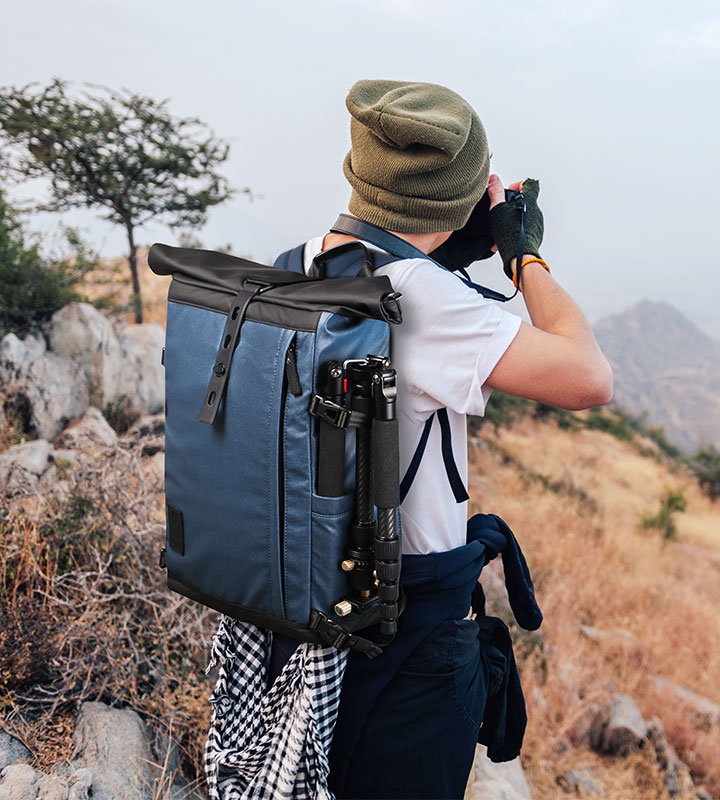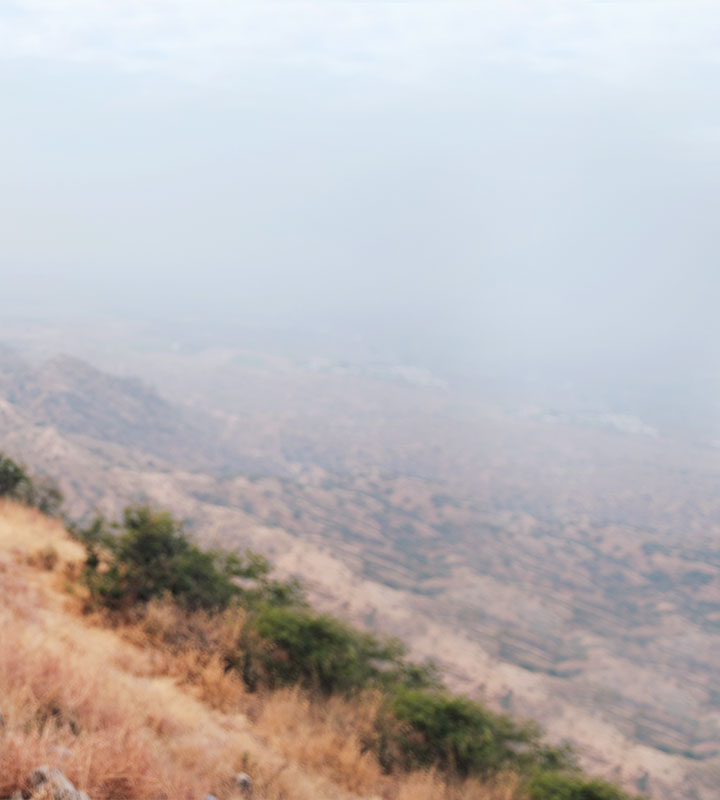 Side Open
Quickly take out the camera so you don't need to put down your backpack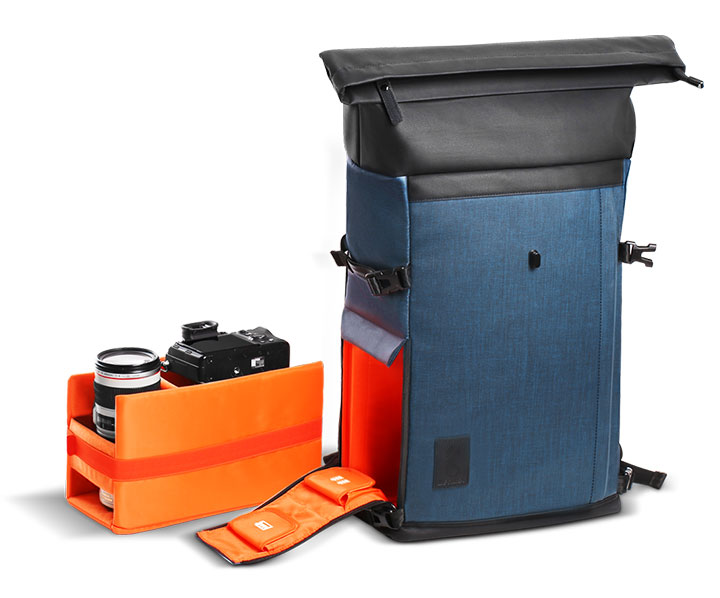 Backpack size
Dimensions LxWxH (cm):30*15*45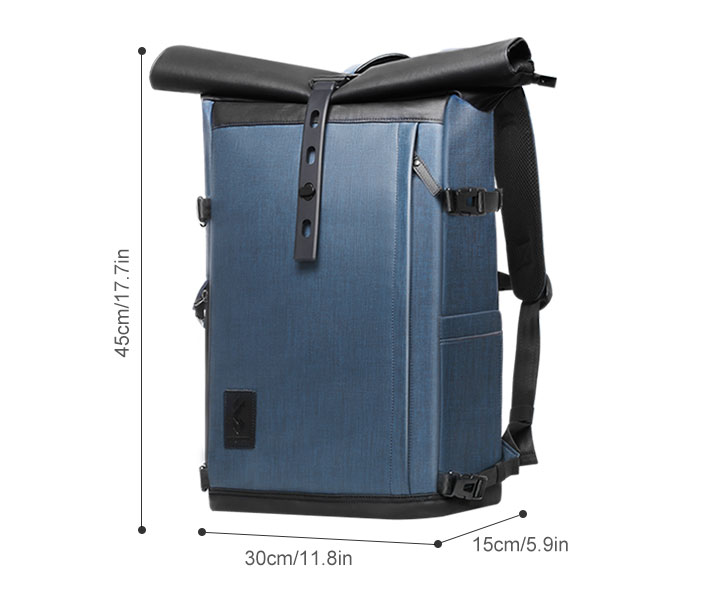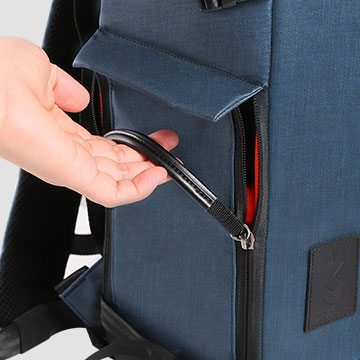 Quick Side Access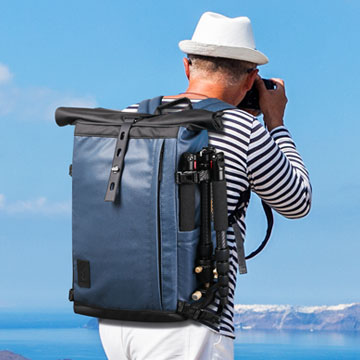 Put down the tripod on the right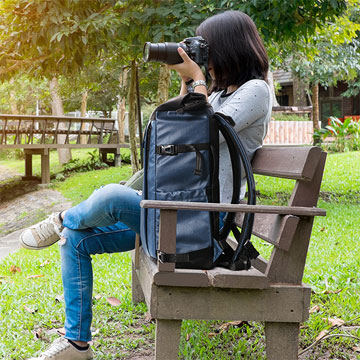 Female backpack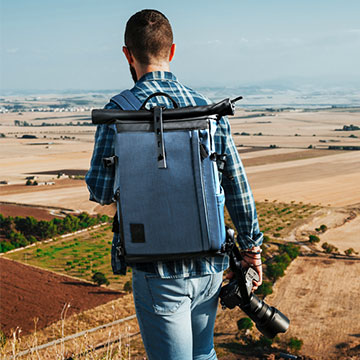 Male backpack
Comfortable shoulder strap
Breathable 3D backrest and adjustable chest strap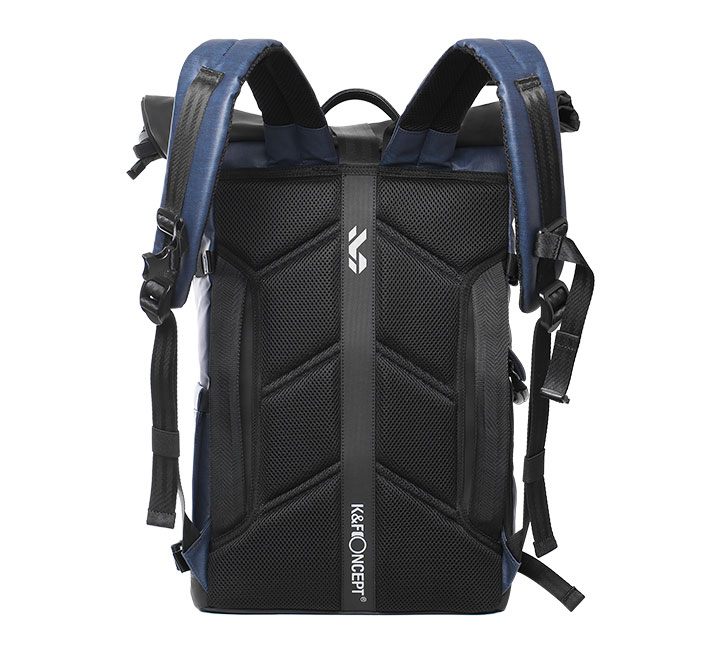 Both men and women can use
Backpacks in different height sizes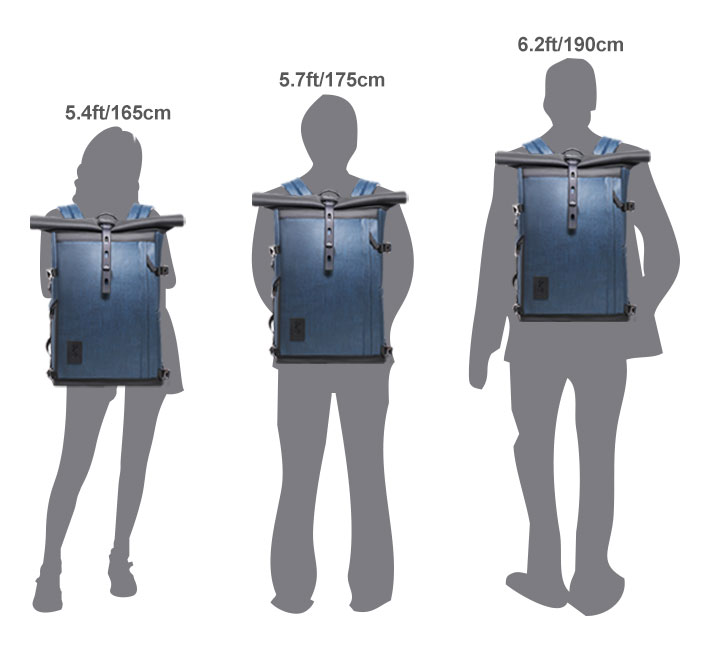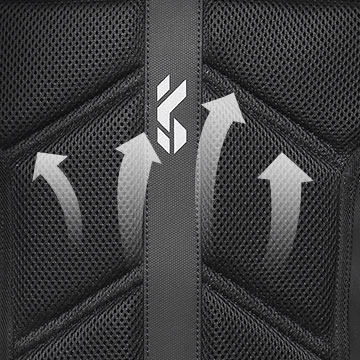 Breathable air-mesh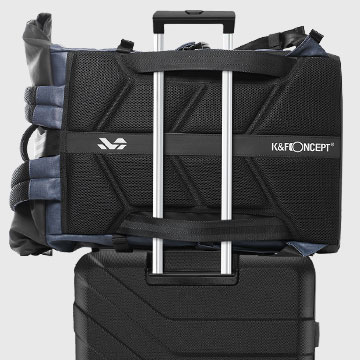 Can be placed on top of the suitcase
Can hold 15.6-inch laptop and clothing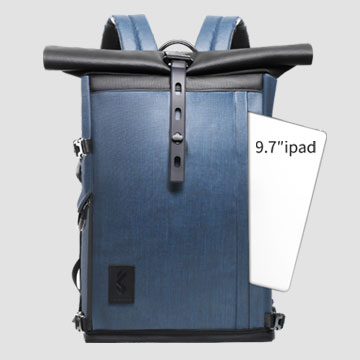 Can hold a 9.7-inch iPad
Expandable capacity
The curled design can hold more items as needed.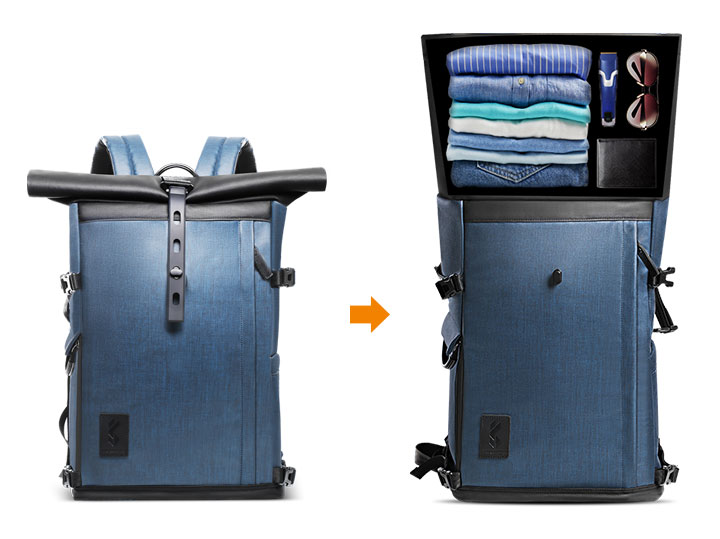 Waterproof
600D waterproof cationic snowflake cloth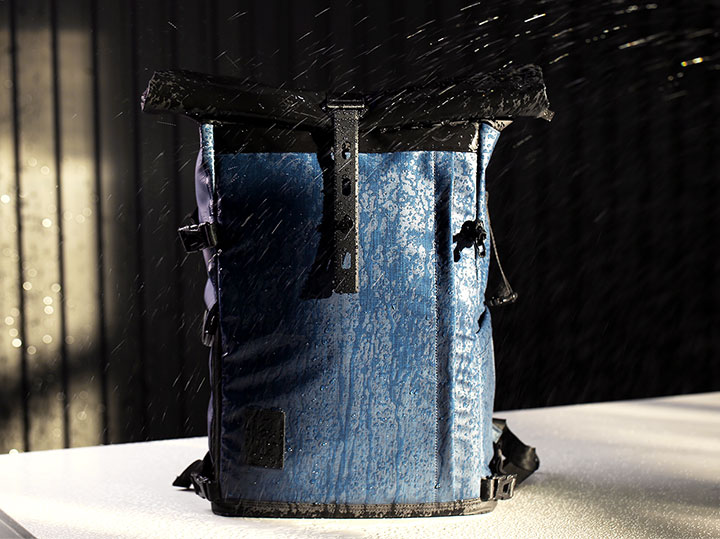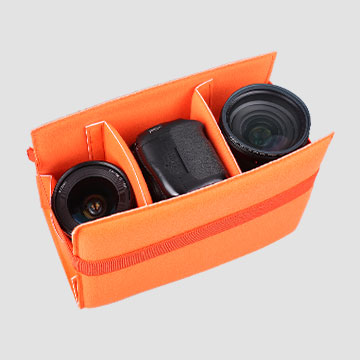 1 camera + 2 lens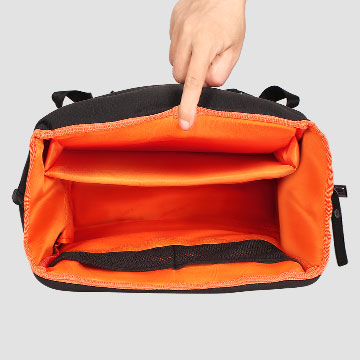 Interlayer storage space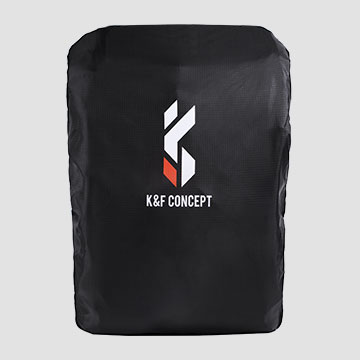 Raincover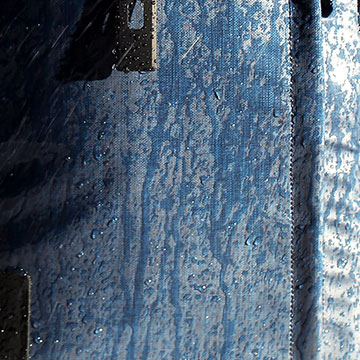 Waterproof backpack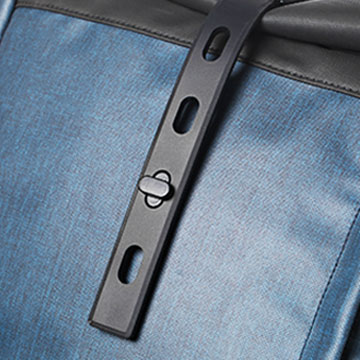 Rotating button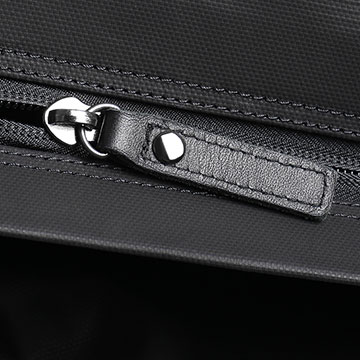 Leather zipper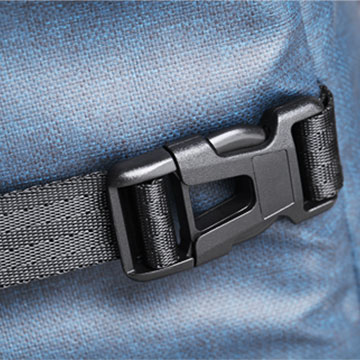 Adjust button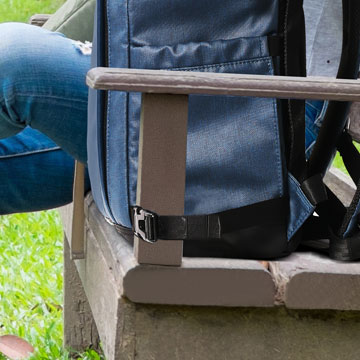 Can be fixed to the seat
All Reviews
Image

All Star

5 Star

4 Star

3 Star

2 Star

1 Star
Just As Cool In Person
This is one of the nicest backpacks I've owned. Love the side camera access. One complaint is it could use some more small organizational pockets in the main compartment.
18/02/2021
Great waterproof camera bag
Love the bag. I wanted a waterproof camera bag because I live on the shore and like to take pictures of shore birds from my kayak or beach cruiser. I like the bottom drawer accessible from the side. Good quality materials and construction. Happy with this purchase.
30/01/2021
New favorite bag!
Great bag. Keeps everything dry, is roomy, and the drawer is convenient!
05/01/2021
Good bag, but not for diving or water sports
So I go scuba diving and enjoying taking photos and videos with my GoPro. I also tend to bring snacks and a change of clothes and my phone, etc. Most dry bags tend to simply be big sacks, where all your stuff gets tossed around.From the photos, this looked like a dry bag with proper compartments that would allow me to bring both the GoPro and my DSLR cameras, in addition to other stuff. The problem is, as far as I can tell, it only "looks" like a dry bag — there's no kind of seal around the zipper (which is at the camera compartment- the part you'd want to keep most dry) and I doubt that you could submerge this bag and keep anything in it dry.That said, for applications other than diving or boating, this is a reasonably well-designed, nice quality bag. My regular camera bag is better, but also more expensive. So this is an ok value for the money, particularly if you're attracted to the style.
25/12/2020
Nice durable backpack with a clean design
This K&F backpack is made out of a really cool hi-tech feeling material. I really like how sleek and compact this bag is. If I take out the orange organizer the back pack can be very thin and perfectly hold a laptop and documents. When I need to pack more gear I put the organizer in the bottom. I like that there is an optional horizontal divider to separate the bottom organizer from the upper pocket. The options are endless. The metal clasp and brackets are great and very durable. It is easy to open the bag but also strong enough not to open unintentionally. Very premium feeling bag that will keep your gear safe and dry. I really like the clean and streamlined design. Very happy with my purchase.
11/12/2020
My most favorite daily backpack so far
This is by far the most high quality backpack k&f has done. And if owned 3 of there backpacks in the past, and none of them compare nearly as good as this one. Not only can you fit camera gear but you can also fit other items like clothes. The material and zippers are high quality and can last you for a couple of years. It also comes with a bag to cover up your camera backpack when it rains. You can also fit your laptop or iPad in the front of the backpack. And finally there's 2 straps on the back of the backpack so you can place on your suitcase perfect for traveling. Overall a great backpack, you won't be disappointed.
08/12/2020
The most high quality backpack.
The bag is compact when the top part is not fully used, it can get tall when fully extended and there is a zipper on top to secure the top part. The material of the bag is premium and the finishing are in detail and thought very carefully, the bag is water resistance its self but if you want to make it a water proof you do need to use the cover to protect it.in terms of compartment and fitting of every compartment, the bag comes compressed and unassembled, so you do need to get the bag in shape which requires time and it does take time to take its proper shape, as it needs to get deformed. I noticed that the laptop compartment is too large and can push the middle section that holds the upper section stuff from falling to the camera and your gear, so it pushes into the laptop compartment slightly, it does take its shape after time but it is not perfect. The sides of the top compartments have pockets which can be used to store small stuff but is hard to reach as the top foldable section extends outwards and you have to reach all the way in. The bottom camera and gear compartment has the boxed container that has a strap around it to hold all your equipment together works well to store a camera and two lenses. The lenses can be tall and be put vertically, if the lens is small you can use the bottom of the boxed removable soft padding to insert small stuff. You also have easy access from one side of the bag to get your camera or any lenses you have.Overall, the bag is stylish and is focused to be compact and expendable when needed, it can be used for 2 night travel backpack as you can have your gear and some clothing in it without taking too much space. It does have straps to insert on top of an airplane carry case too.
30/10/2020
All the necessary photographic equipment is always with me
In the life of any photographer or just a amateur photographer, sooner or later a moment arises when you have to think about a backpack for storing and carrying photographic equipment. Previously, I somehow managed to cope with the small Lowepro backpack. But not so long ago I got a second full frame (Canon 5D mark 4) and a third camera, and I needed a new backpack. Having opened the package, I could not believe my eyes - no, of course, I hoped that the quality would be excellent, but I could not imagine that I would be holding a backpack of the same quality as my firm one. All the stitches are straight, the threads do not stick out anywhere. The quality is high. I have 2 cameras and several lenses in my backpack in my lung, as well as flashes and all sorts of small things. Yes, a fully filled backpack is heavy. But no one promised that being a photographer was easy. But now when I'm going to a photo shoot, I don't need to take a bunch of bags with me. All the necessary photographic equipment is always with me, under my supervision. And in spite of the seemingly heavy weight and dimensions, the backpack sits quite comfortably on the back. Of course, I have not yet gone to the mountains with him, but we have already had a couple of "outdoor" photo sessions. The seams did not come apart, the straps did not come off.
11/10/2020
Stylish Pack
The backpack looks great and seems to be made from a very durable material. It feels like a quality bag. Lots of room for top storage. Can fit a slightly larger tripod on the size. Feels like it might be very weather resistant.Cons: None at this time.
29/09/2020
This is a good, well made backpack
05/09/2020
These images belong to KENTFAITH end users.
There are no faqs for this product.
BEST Waterproof Camera Backpack in 2021? K&F Concept Camera Backpack
Gimbal Stabilizers
Axis
28*14*42cm
Bag Compartment
Carrying/Transport Options
Backpack
Camera Support Strap
Yes
Camera Compartment
1
Lens Compartment
2
Laptop Compartment Screen Size
15.6 inch
Bag Exterior
Exterior Color
Blue
Exterior Dimensions
30*15*45cm
Exterior Material
Polyester
Type of Closure
TPU
Rain Cover
Yes
Bag Interior
Maximum Volume
16.5L
Weight
1.2kg