66 "/168cm Camera Tripod,Lightweight and Compact Aluminum Super Portable DSLR Tripod,8KG/17.6 lbs Load Capacity CNC Ball Head,Quick Release Plate for Travel and Work F263A4
New customer gift package
To
United States
Expedited Shipping
3-5
business days
Brand:

KENTFAITH

66 "/168cm Camera Tripod,Lightweight and Compact Aluminum Super Portable DSLR Tripod,8KG/17.6 lbs Load Capacity CNC Ball Head,Quick Release Plate for Travel and Work F263A4

KF09.122

SKU:

KF09.122

55.99

https://www.kentfaith.com/KF09.122_66-inch-168cm-camera-tripod-aluminum-super-portable-dslr-tripod
Description
* 【Easy to Adjust-Super Flexible】3 section leg can adjust the working height of the tripod from 79cm/31.1'' to 168cm/66.1'' in a few seconds,which can meet about 90% of the photographic height requirements; the folded length is only 42cm/16.5'', this will solve the problem of carrying for you to the greatest extent and achieve worry-free travel.
* 【360°Panoramic CNC Metal Ball Head】K&F Concept exclusive 25mm metal ball head provides a safe bearing capacity of 8kg/17.6lbs,the oil-free damping design can meet the needs of extremely smooth 360°panoramic shooting;CNC process anodized for better wear and corrosion resistance.
* 【Saving Time When Shooting】With quick flip leg fast locking system, only use one hand can open and close all the buttons in a few seconds. It's very easy to use, saving time and you can be more focused on enjoying the shooting.
* 【Super Portable For Travel】The weight of this tripod is only 1.1KG/2.42 lbs, which greatly breaks the weight limit of the traditional tripod. it is perfect for outdoor travel photography.
* 【More Compatibility】This camera tripod with standard 1/4 inch thread,which can be applied to most Arca-Swiss quick release plates; 1/4" screw is suitable for most cameras, DSLR camera, projector and telescope, etc; you can also use your cellphone to travel selfies, live broadcast and time-lapse shooting with a cellphone clip.
Shipping
To
United States
Expedited Shipping
3-5
business days
Functional Support Stand
Abundant Compatibility
Camera Shooting
Vlog Shooting
Gopro Shooting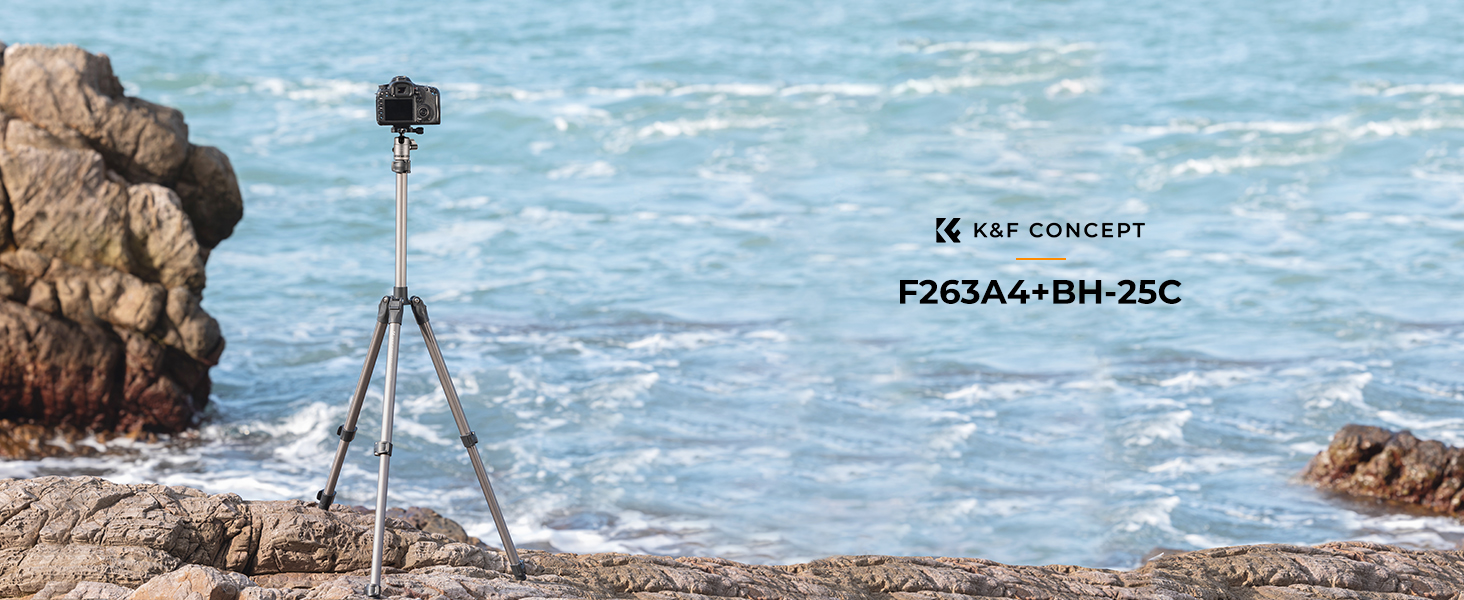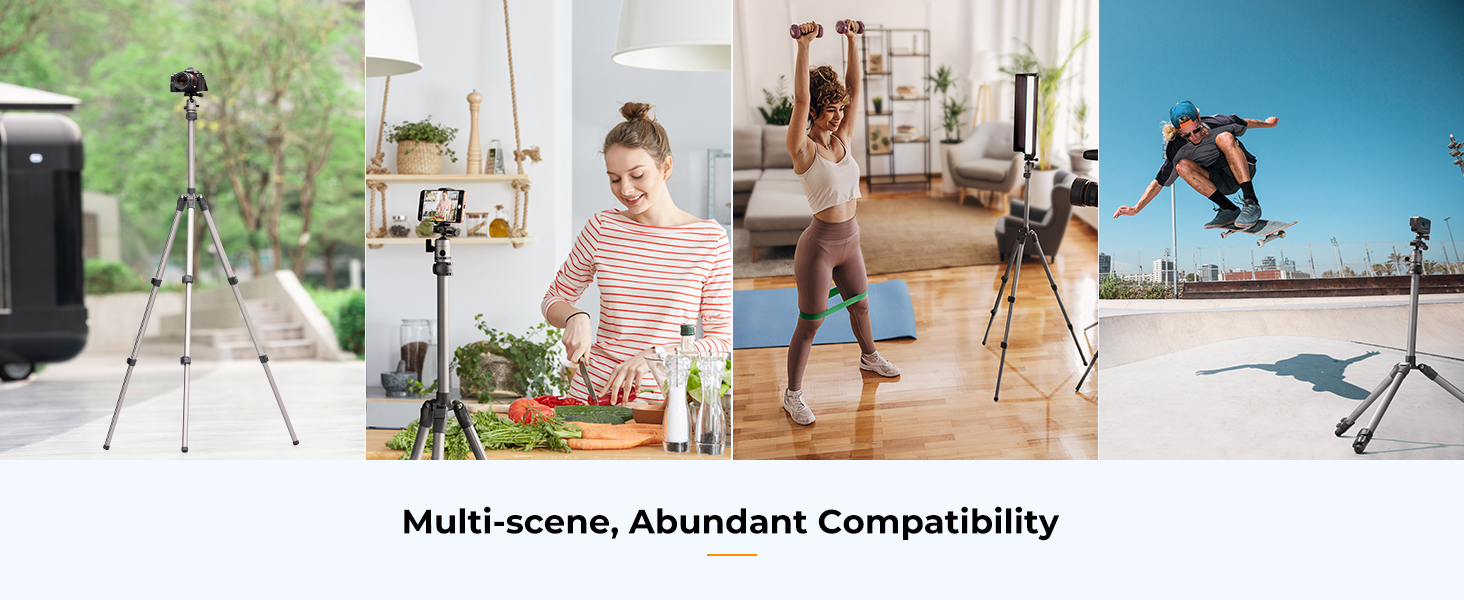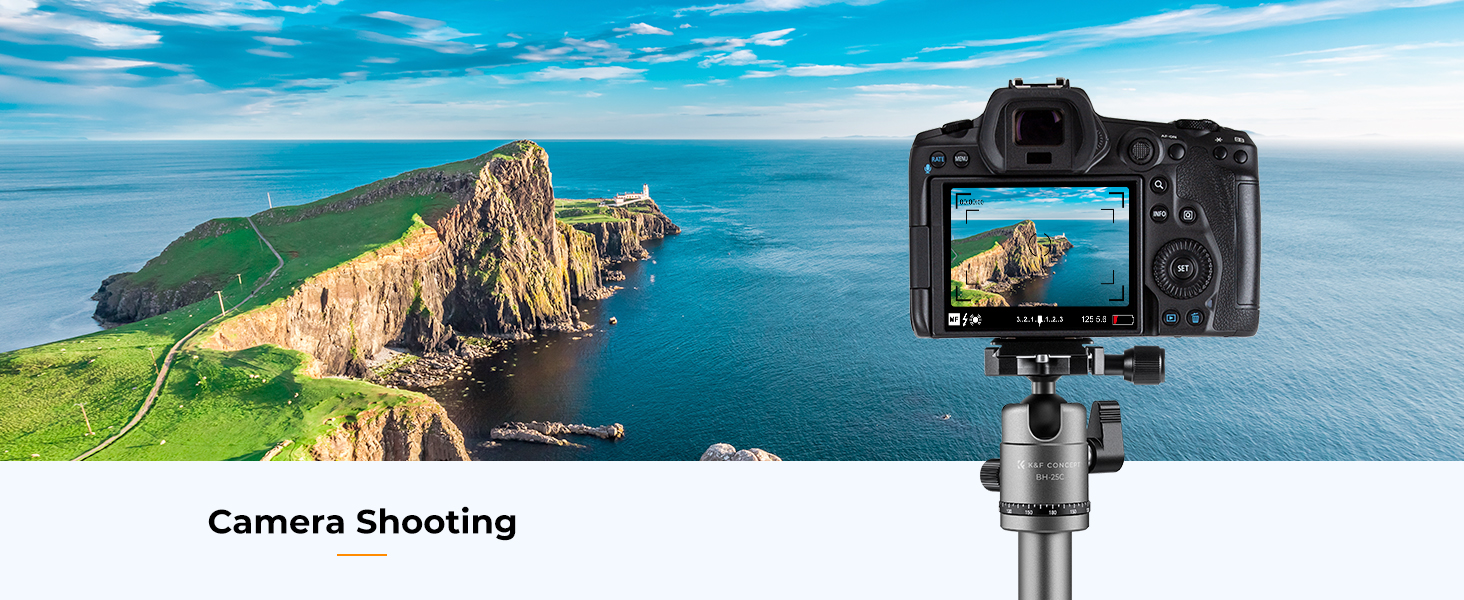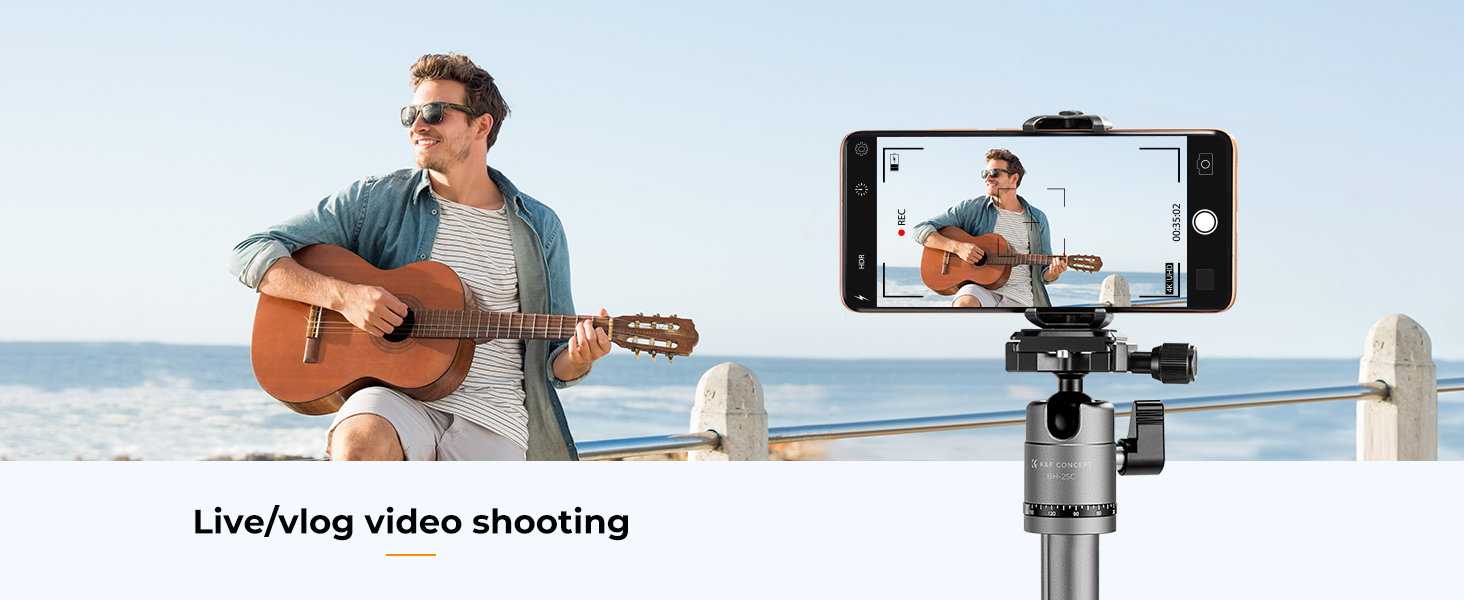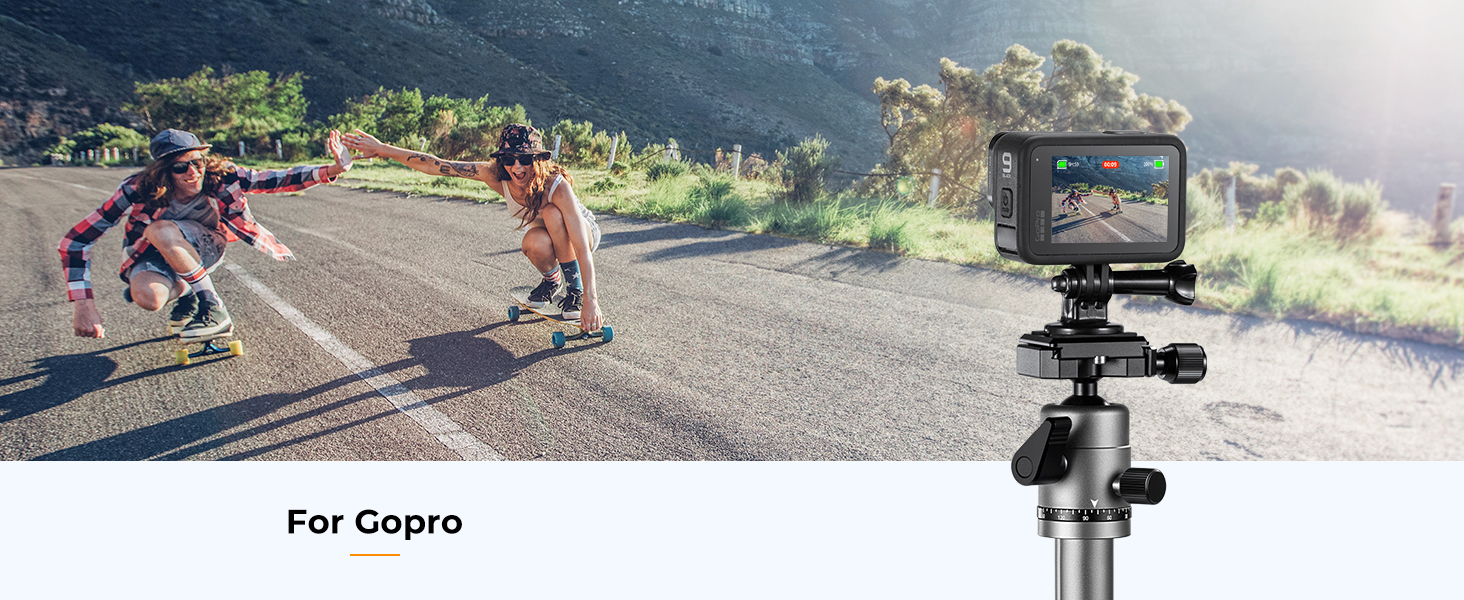 Previous
Next
All Reviews
Image

All Star

5 Star

4 Star

3 Star

2 Star

1 Star
Not a better under $100 tripod out there. Period.
tri-pod in it's simplest form is a three-legged stand for supporting a camera or other apparatus. I've used several tripods throughout the years, and each one excels at one thing or another. Some are light, some are super sturdy, and some are miniature making them easy to pack away or carry on a day trip. For my general photography use (product photography, long exposures) I've found that finding the right set of compromises leads to the best tripod for my needs. That's where I've found the K&F to excel at meeting my specific set of needs. Here's what I like: The tripod is light. It's not feather weight, or forget it's there light, but it's light enough to be able to carry around all day strapped to a comfortable camera bag. Weighing in at just 3.3 lbs, it's about as light of a travel tripod built of aluminum I could expect. Completely folded, this tripod is about 17 inches long. Plenty of "collapsability" to be able to pack it on the side of your bag without it sticking up in the air. This tripod feels really well built for being a sub $100 travel tripod. When you hold it, it feels and looks substantial. Not heavy, just very tight tolerances, and generally aesthetically pleasing. The anodizing on the aluminum lock-outs and ball head are a really nice touch. It is rated to hold 22lbs/10kg. I'm certain it will hold that easily, if not more. The rubber grips are all implemented nicely with zero movement between the rubber grip and the lock out it turns. So, the absolute most important factor for me in a tripod, is obviously the stability. While this tripod will extend to almost 69 inches/175 cm, it's most stable when the center support is at the mid to low setting, and only the top three leg extensions are out. It's absolutely rock solid at it's med high, to mid level settings. When everything is extended to full height, a strong wind would absolutely introduce some movement. Leg lock outs are as expected. They lock out firmly and confidently when unfolding. When extending the legs, the rubber twist locks are easily tightened and I have zero doubt about their ability to stay put. The 28mm ball head is surrounded by what looks like a teflon sleeve offering smooth camera movements. The head also pans buttery smooth like a geared or fluid head would. The Arca-Swiss mount is a great option and seems to be the new standard in quick mounts. The Arca base also has a spirit level which is handy if your camera doesn't have in-camera level indication. One leg is designed to be used as a monopod. I don't use that feature, but it's nice to have and easy to transition. Under center post is a bag or weight hook. This can be removed revealing a 3/8 female mount. Great for mounting a second ball head for quick camera position swaps. My only gripe would be that the feet are not replaceable. They are shallow spiked rubber feet that are not interchangeable. They work fine for light duty use. All in all, I am very happy with this tripod purchase. At $90, I'm not sure you could get a better photo tri-pod for general use photography. It's lightweight, stable, and looks great. Just buy this tripod already, you won't be disappointed.
02/04/2023
Love it
enjoy this compact yet pretty tall tripod. I use it for my DSLR on each photoshoot. Great for landscapes and Time lapses
01/04/2023
Very robust and light.
Sturdy, lightweight and extendable almost up to 5ft 7in.
07/02/2023
Very stable, great use
Exactly what I was looking for at the right price. Stable, quick attachment to the camera.
04/02/2023
It is a very good monopod. The quality is great and it's very sturdy.
I attach a flash light to the triggers on this monopod for nighttime work at events and it works pretty well.
02/02/2023