K&F M12125 Canon EOS-M4/3 PRO, New in 2020 high precision lens adapter (orange)
Free shipping to eligible country
Brand:

K&F Concept

Buy K&F Concept k&f m12125 canon eos-m4/3 pro, new in 2020 high precision lens adapter (orange) online, worldwide free shipping and 30 days return guarantee.

KF06.442

SKU:

KF06.442

24.99

https://www.kentfaith.com/KF06.442_new-product-kf-m12125-canon-eos-m4-3-pro-20-year-high-precision-lens-adapter-orange
Buy 2 get 5% off, Buy 3 get 10% off, buy 4 get 15% off
Description
* EOS to M4/3 CANON Canon EF lens is transferred to M4 / 3 Panasonic Olympus Micro single bayonet body for use
* High-precision perfect transfer, aluminum-magnesium alloy ring body, fine copper bayonet will not wear the lens, the workmanship is very exquisite, tightly and smoothly combined with the bayonet, receive focus, play the lens macro function, and can be infinitely close focal.
* The lens can be matched with this adapter ring, the camera must be adjusted to manual mode to use with this adapter ring.
* Support all focus ranges to infinity.
* [Precautions] When using the adapter ring for the first time, please say that the "No lens release shutter" option in the body menu is turned on, otherwise the lens will not be recognized and the shutter will not be used to take pictures
Frequently Bought Together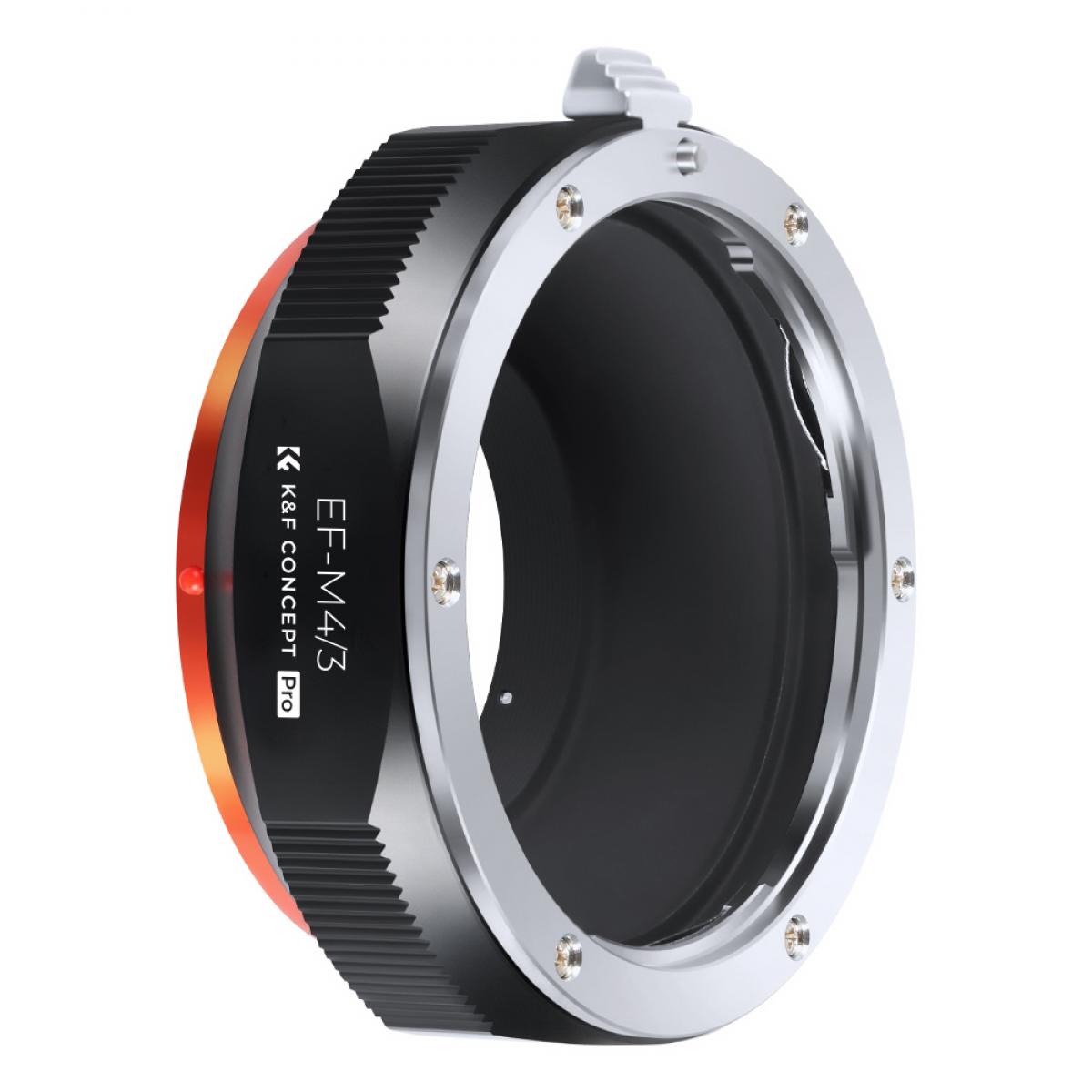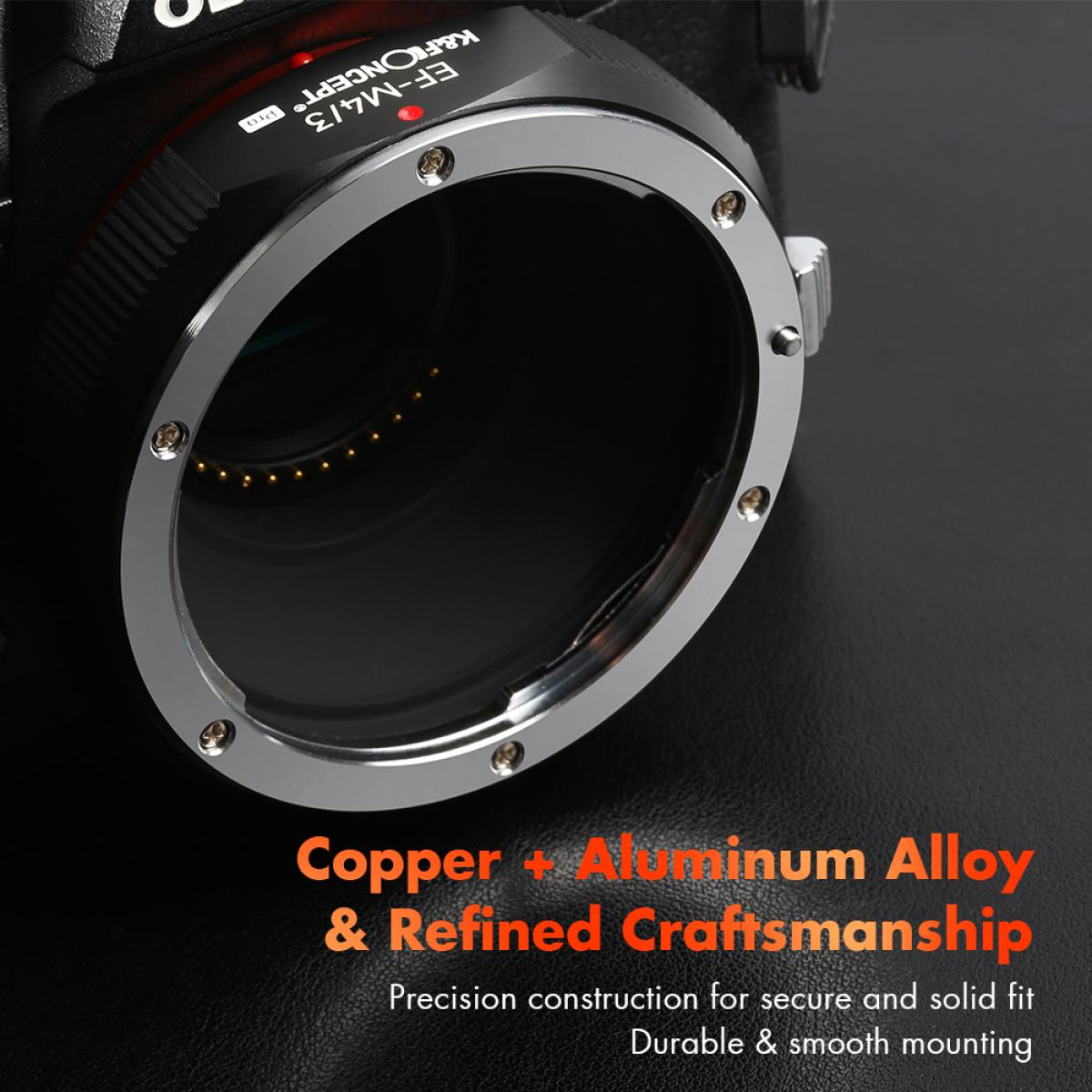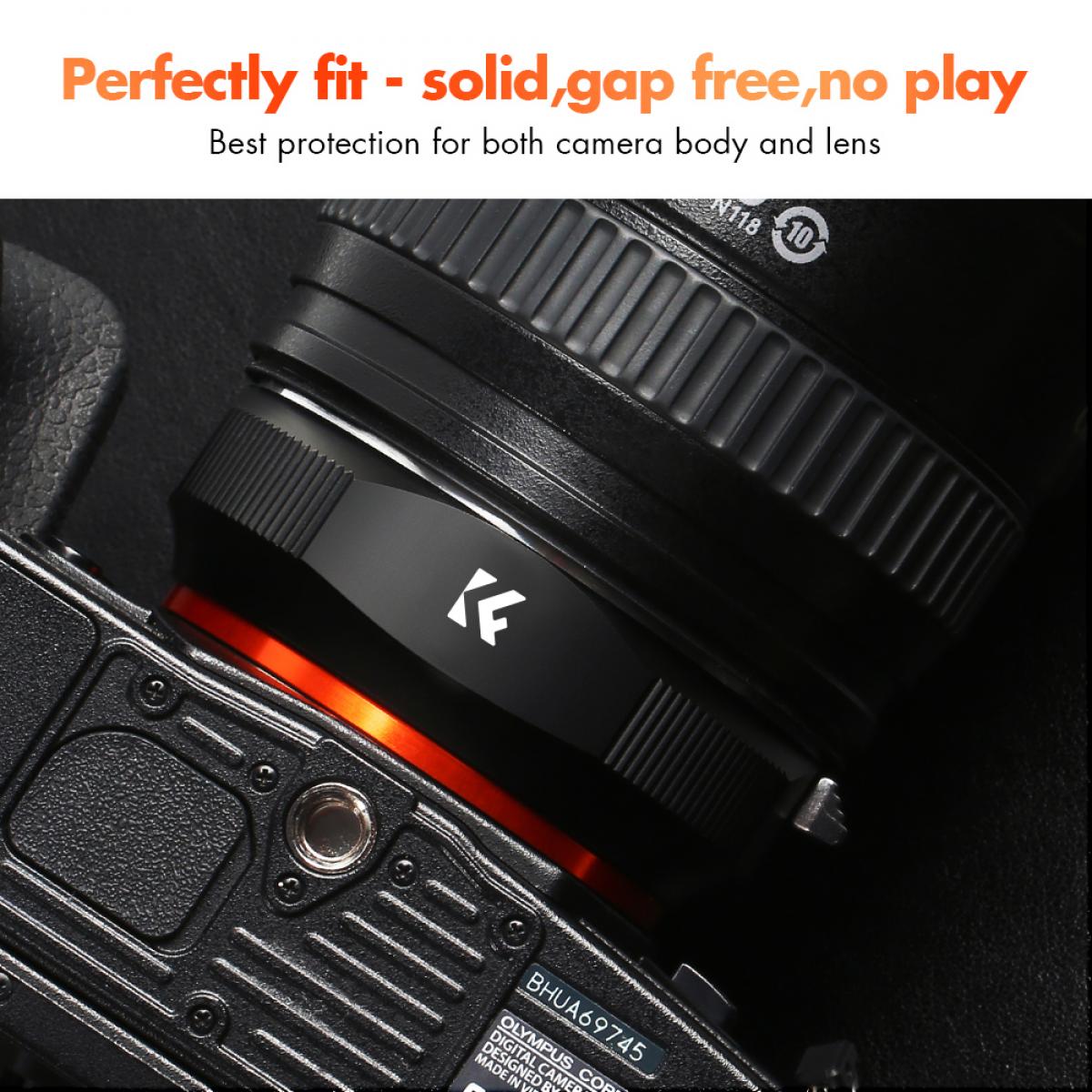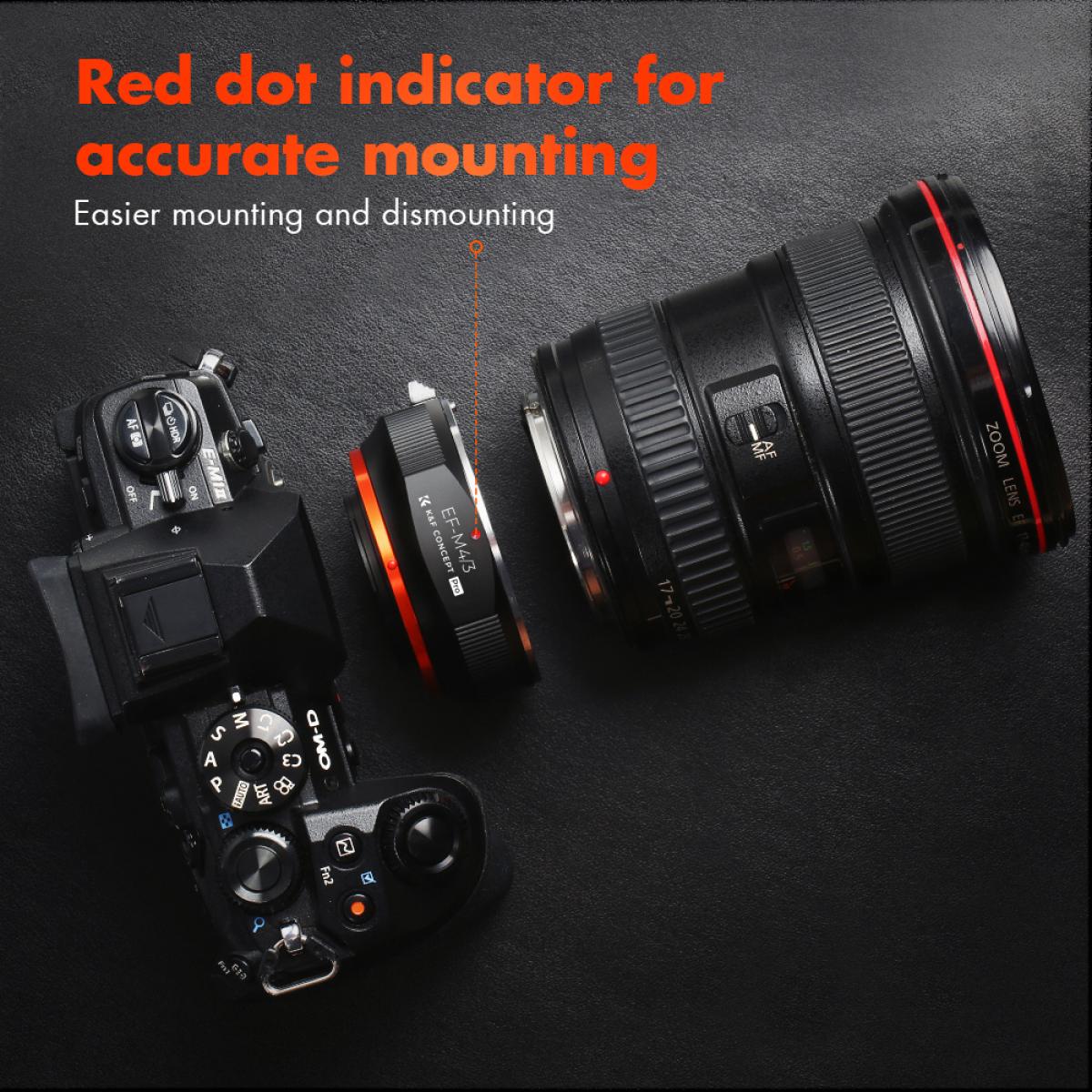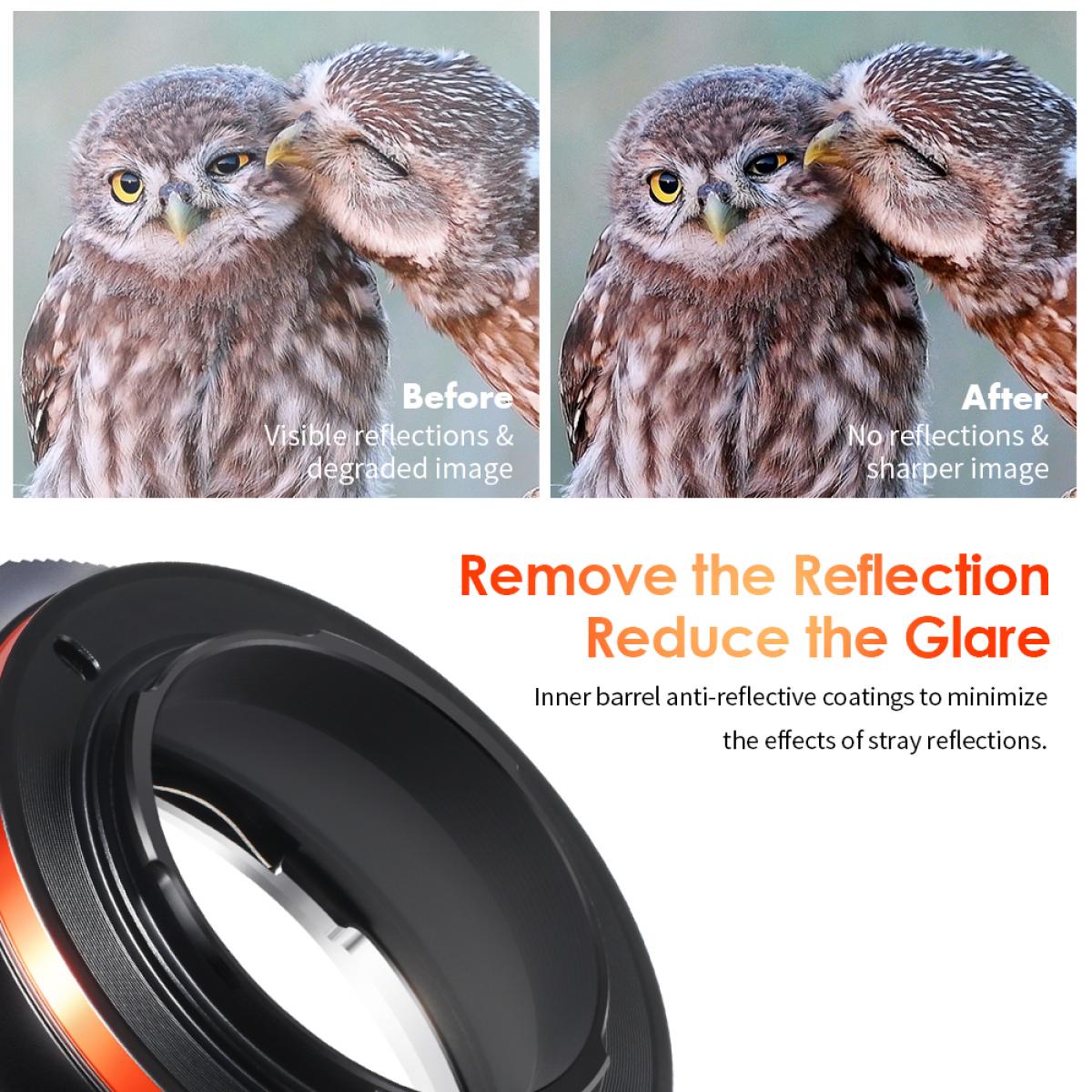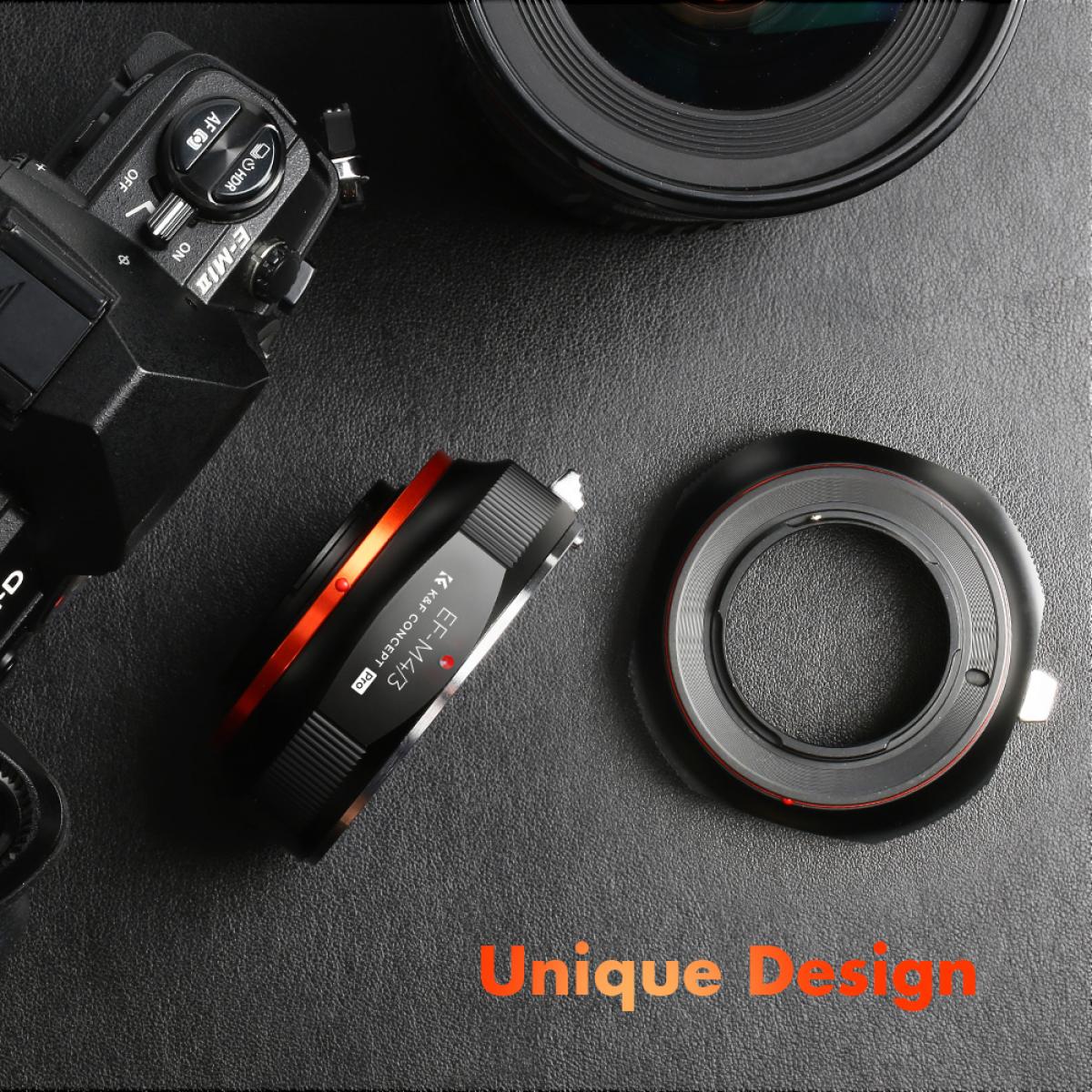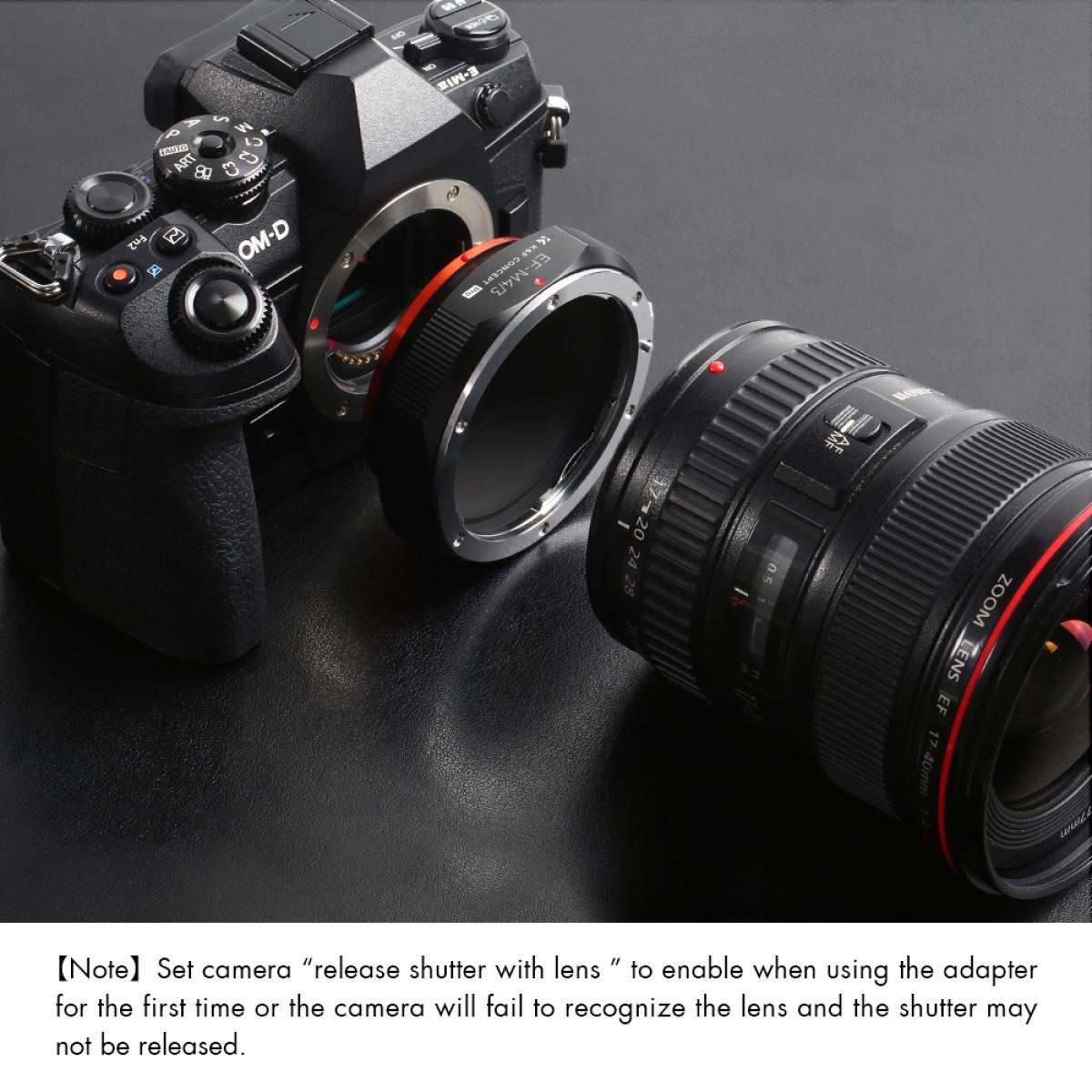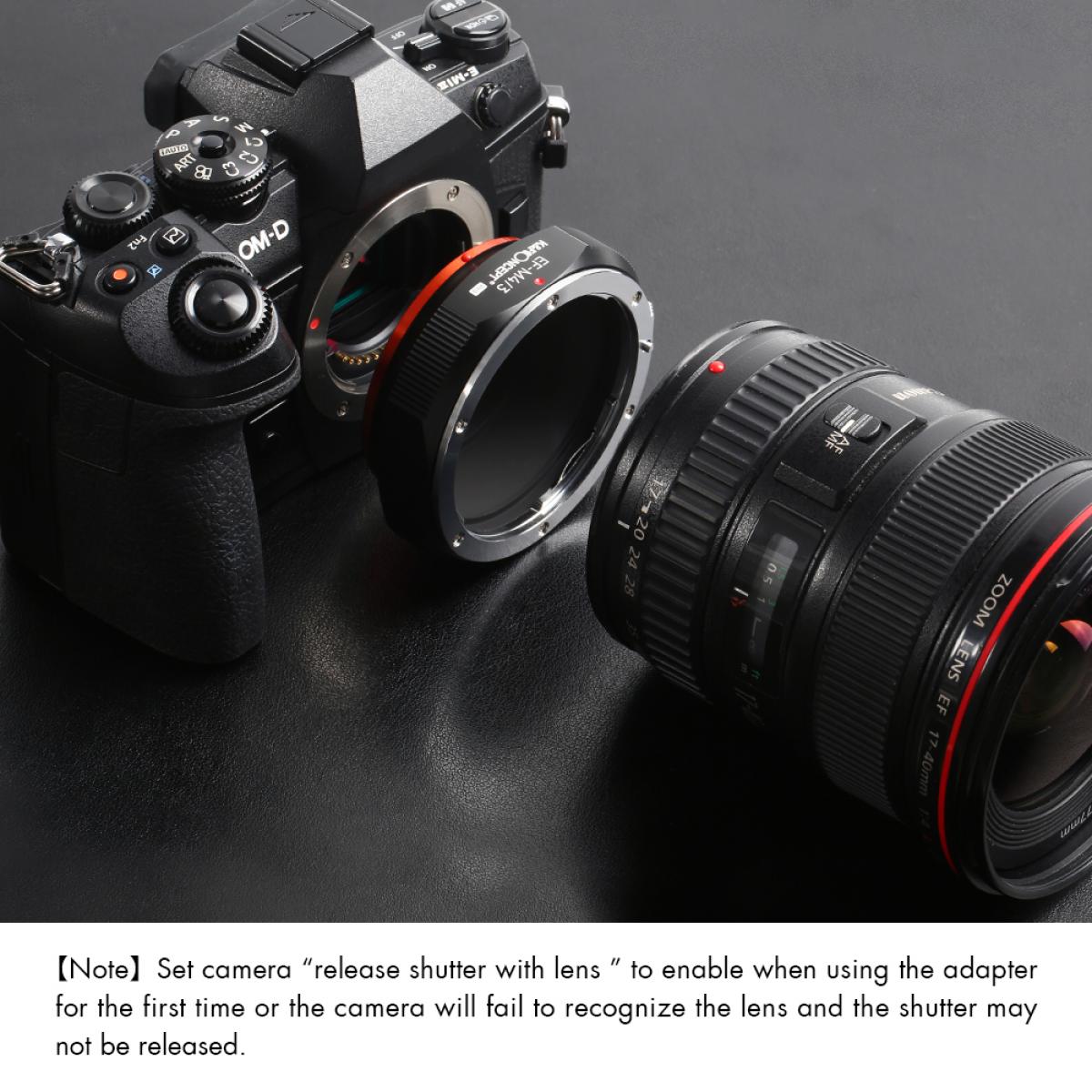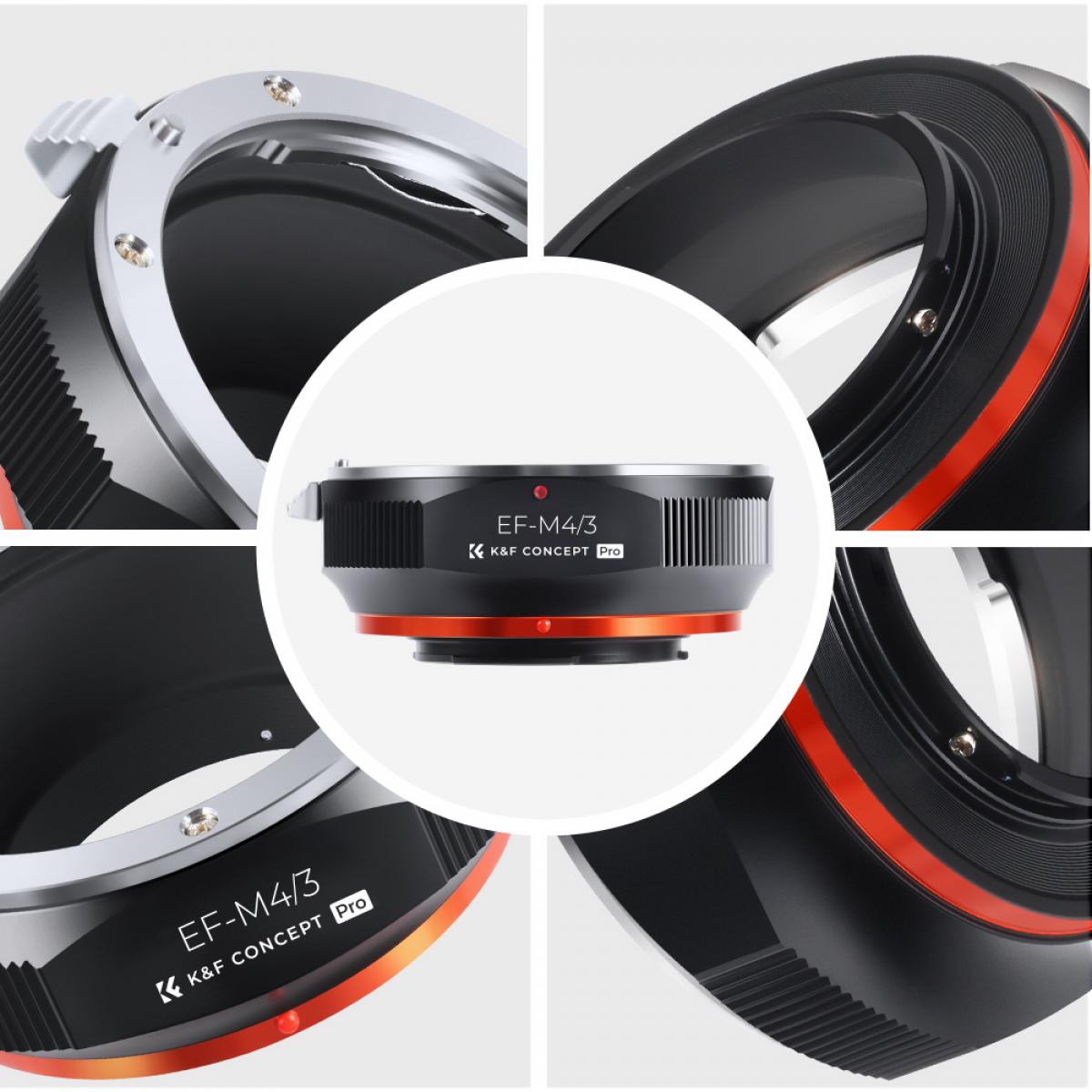 | | | | | | | |
| --- | --- | --- | --- | --- | --- | --- |
| | | | | | | |
| | | | | | | |
| | | | | | | |
| Rating | 8 reviews. | 3 reviews. | 10 reviews. | 5 reviews. | 0 reviews. | 3 reviews. |
| Price | $24.99 | $68.98 | $52.78 | $67.48 | $63.78 | $78.18 |
| Model | KF06.442 | KF06.173 | KF06.437 | KF06.439 | KF06.375 | KF06.312 |
| Camera | | NIKON | | | NIK Z | M4/3 |
| Lens | | LM | | | M42 | PK/DA |
| Ring Material | | | | | | |
No funciona con EF/S
Funcionó muy bien con el 50mm 1.4 pero con los 18- 135 y el 10-18 mm no funciona el enfoqueIt didnt work with EF/S Lenses. the EF ok. So, 50mm 1.4 was ok But the others didn't work (10-18 &18/135)
31/01/2021
I am confused
The write up says it's for EOS, EF & EFS lenses canon to micro 4/3. The reviews that I am reading are all talking about M 42 film lenses and they are using this adapter on micro 4/3. Is this supposed to be for digital EOS lenses, EF & EFS to micro 4/3 or not
31/12/2020
Good quality
The quality of materials and build quality seem to be very good. Snug, wiggle free fit. No glass elements, so your focal length will change and all other lens adjustments would need to have manual controls. I have a few by this manufacturer. Happy with this purchase.
18/10/2020
Solid, secure mount for Canon glass on MFT body
Packaging was very nice and build quality and design were both solid, too. Would've preferred no colored metallic ring for subtler style, but just a personal preference—didn't affect functionality at all.
17/10/2020
High Quality Adapter
High quality, good fit and finish, infinity focus correct, quality latching mechanism. This is a good one.
20/09/2020
There are no faqs for this product.
K&F M12125 Canon EOS-M4/3 PRO, New in 2020 high precision lens adapter (orange)