K&F Concept 78 inch Camera Tripod for DSLR Compact Aluminum Tripod with 360 Degree Ball Head and 8kgs Load for Travel and Work
Out Of Stock
Product Unavailable
No Cancellation Fee
Buy 2 get 5% off, Buy 3 get 10% off, buy 6 get 20% off
Free shipping to eligible country
Buy KENTFAITH k&f concept 78 inch camera tripod for dslr compact aluminum tripod with 360 degree ball head and 8kgs load for travel and work online, worldwide free shipping and 30 days return guarantee.

KF09.076

SKU:

KF09.076

83.99

https://www.kentfaith.com/KF09.076_k-amp-f-concept-78-inch-camera-tripod-for-dslr-compact-aluminum-tripod-with-360-degree-ball-head-and-8kgs-load-for-travel-and-work
Description
* 28mm Large 360° Metal Ball-Head:With two independent control knobs, the specially designed 28mm metal ball-head can rotate 360 degree allowing you to take photos at any angle with horizontally and vertically.
* Convenient: From 18'' to 78'' Flexible Adjustment.4-section column legs with 3 quick release flip-locks allows you to adjust the working height from 18'' to 78' in seconds.18" folden size is easily took to anywhere for outdoor photography
* Multi-angle Shooting: Center Column could turn to invert situation for low angle shooting;The damping system of the ball head would set your camera at different angles easily(vertical shots or up-side shots) or and get the best shooting view.
* Portable:3.17lbs / 1.44kg tripod weight and 17.6lbs / 8kg maximum load weight. 79'' in height and easy-carried. This tripod can make it the best companion of your DSLR cameras and withstand heavier load compared to similar products yet remain stable.
* 2-In-1 Tripod Monopod: The tripod can be easily truned into a monopod or walking stick alone to make your photography more diverse. Multi-angles for shooting like low-angle shot and high-angle shot are allowed with this monopod as well.
Shipping
Free shipping to eligible country
Sale
Buy 2 get 5% off, Buy 3 get 10% off, buy 6 get 20% off
Professional light tripod
Suitable for a variety of outside shooting scenes to take
more wonderful photos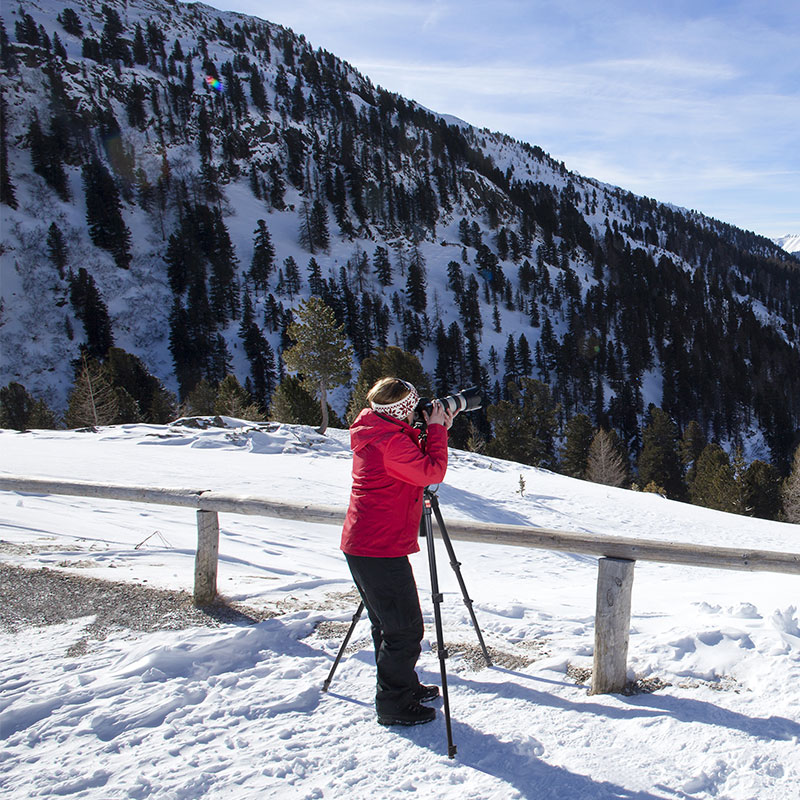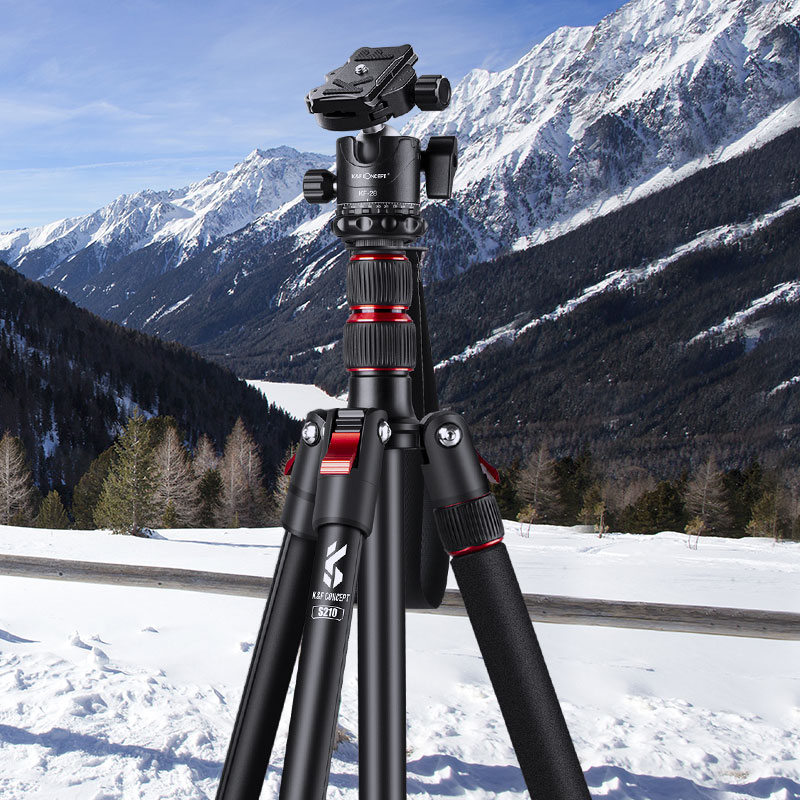 All aluminum magnesium alloy
With forged technology Hard anodic oxidation treatment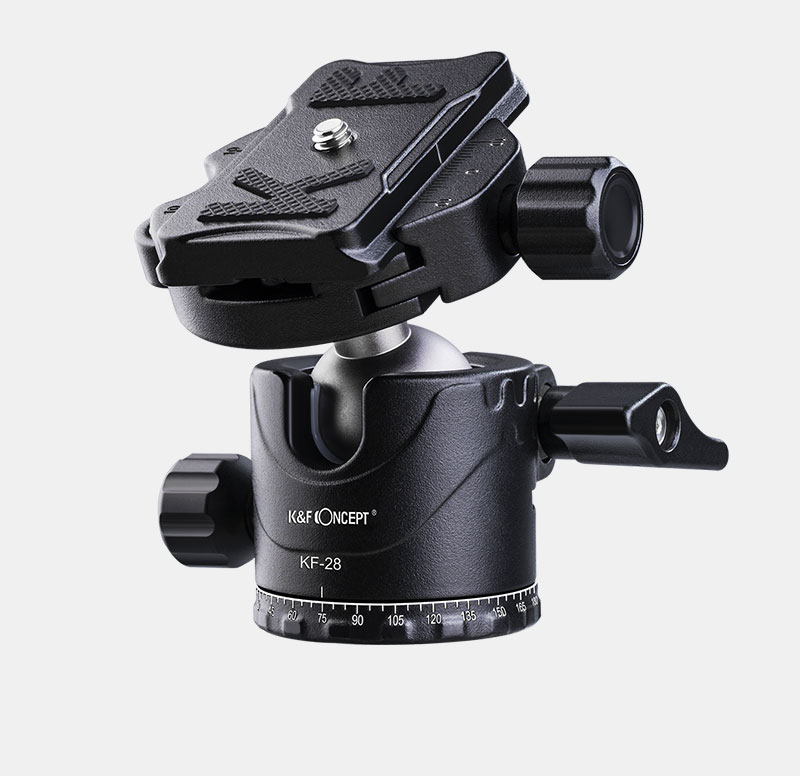 18 lbs / 8kg
Excellent load capacity for better photos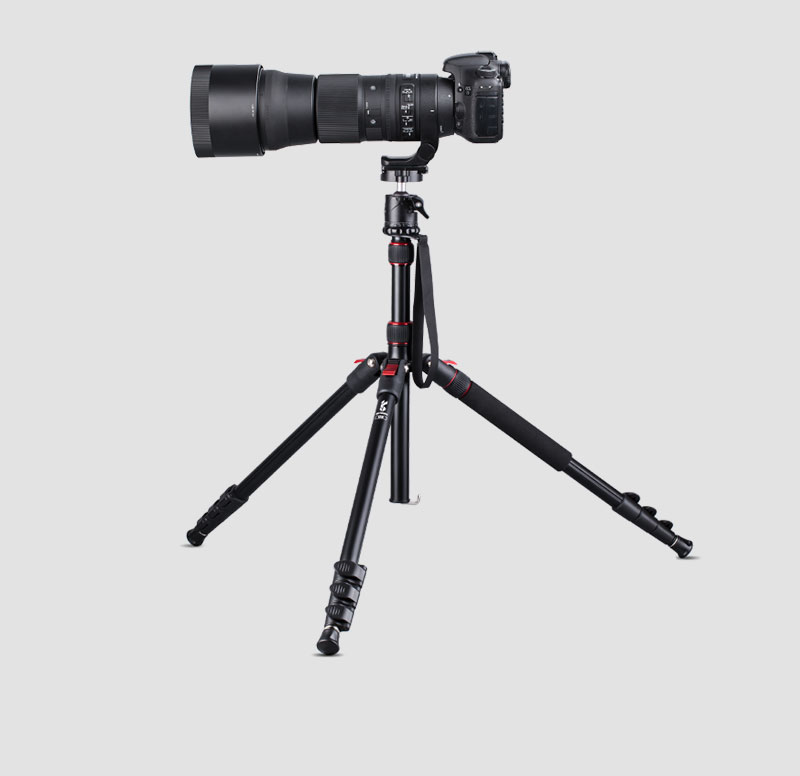 80.7 inch / 205cm
Can be used as camera monopod or converted
into hiking alpenstock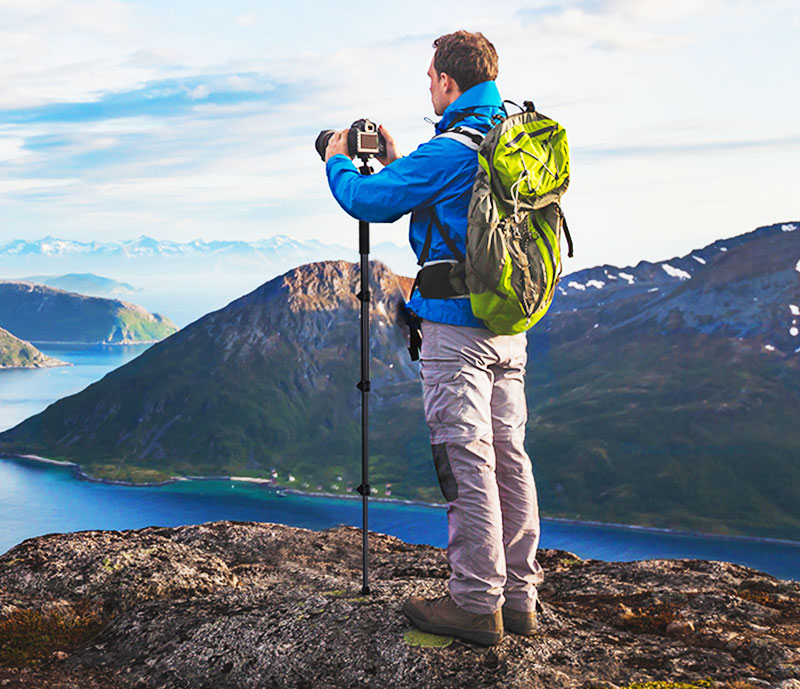 Easy To Shoot
The maximum height is 78.7"(200cm), The mini height is 23.6"(60cm)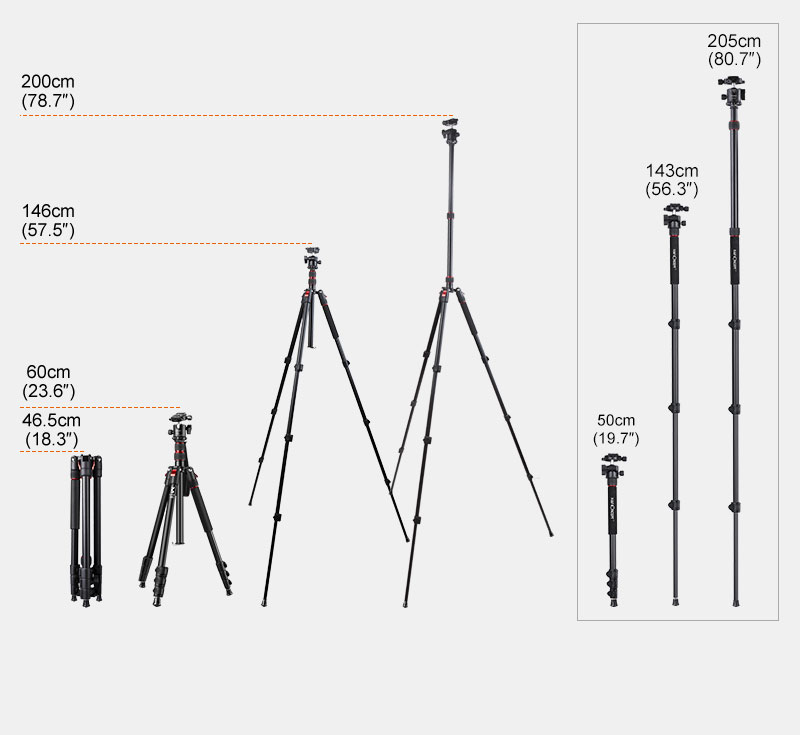 Detachable Foot Nail
More stable and produces excellent photos.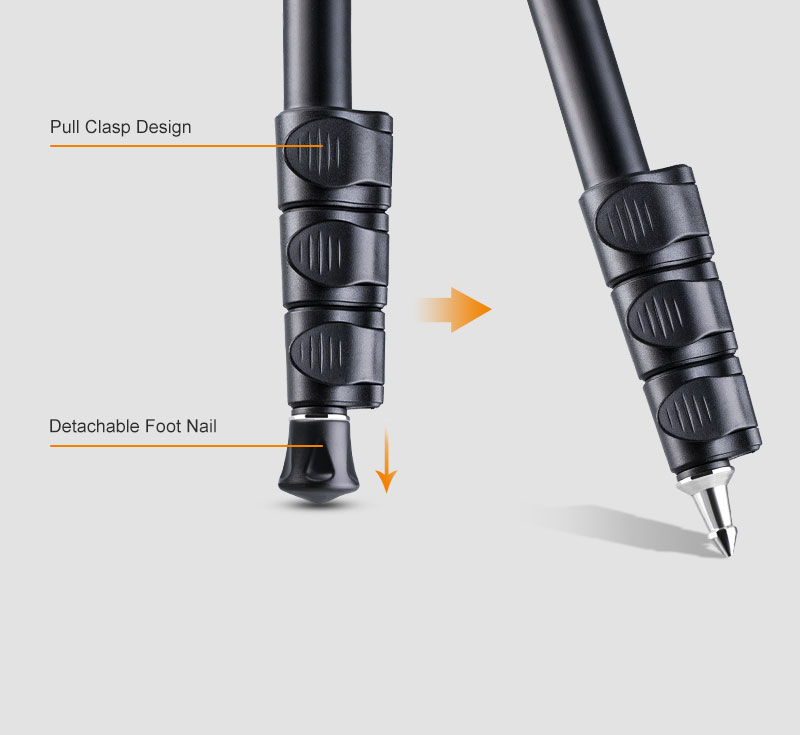 360° Panoramic Shooting
More accurate panoramic synthesis.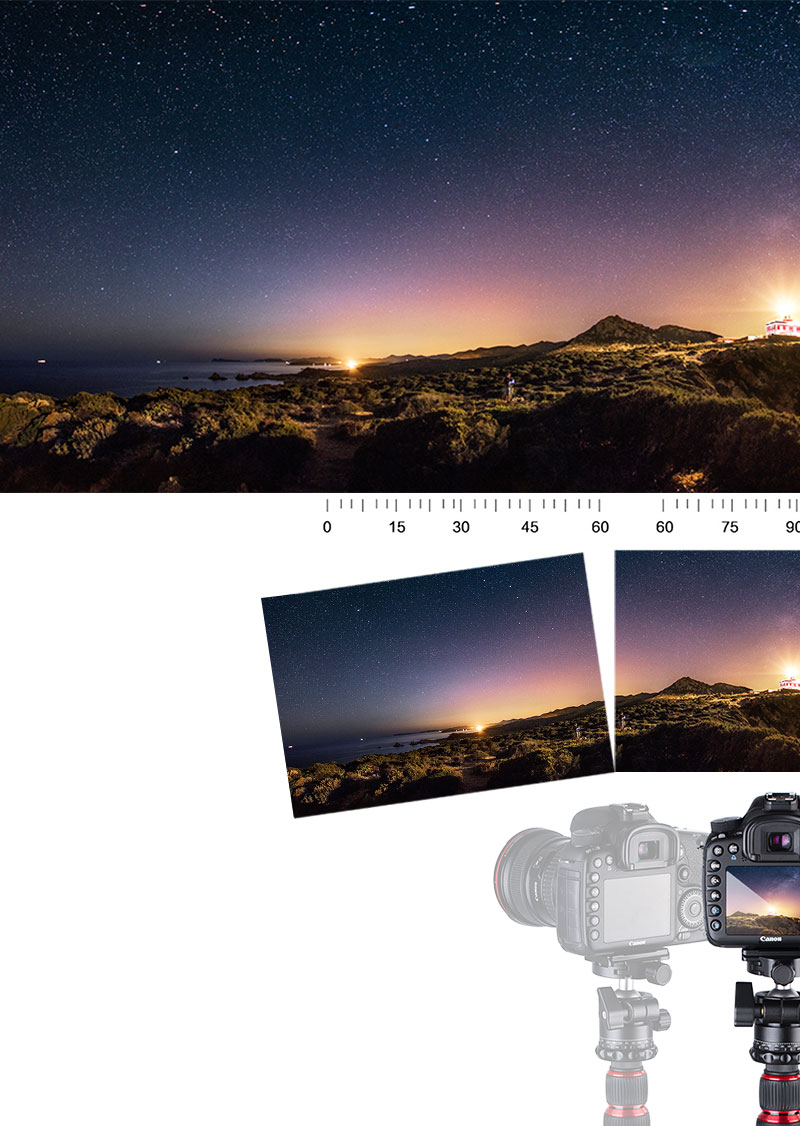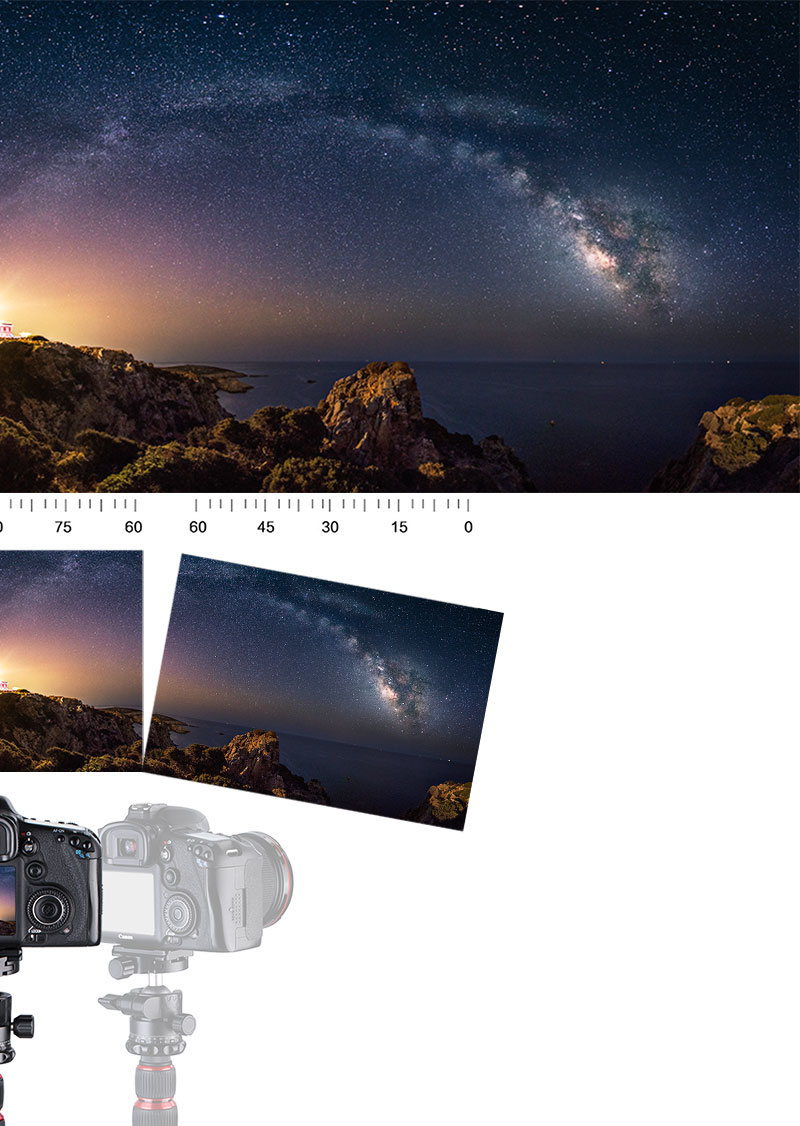 Low Angle Photography
Special photography can be achieved through inverted central axis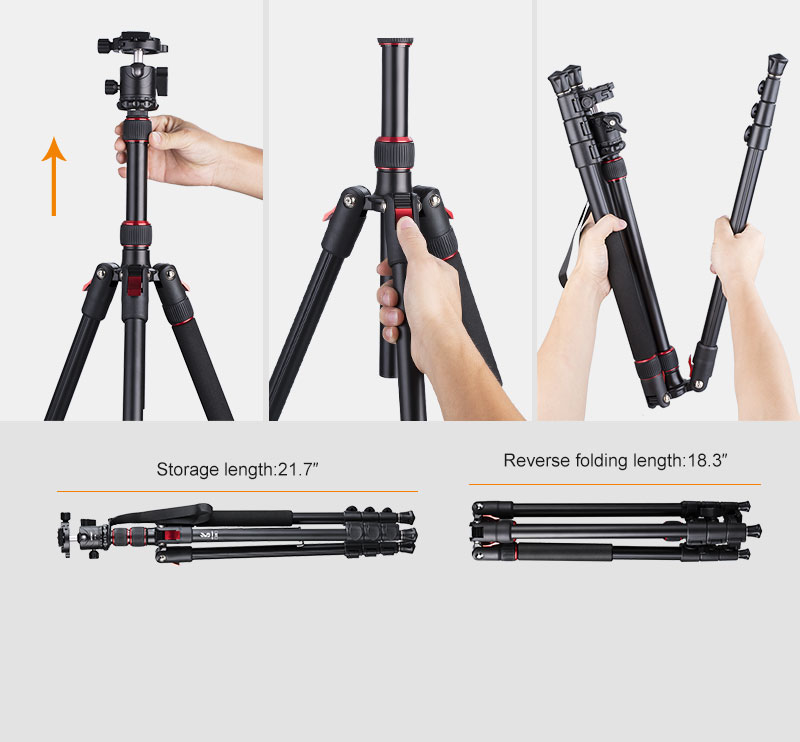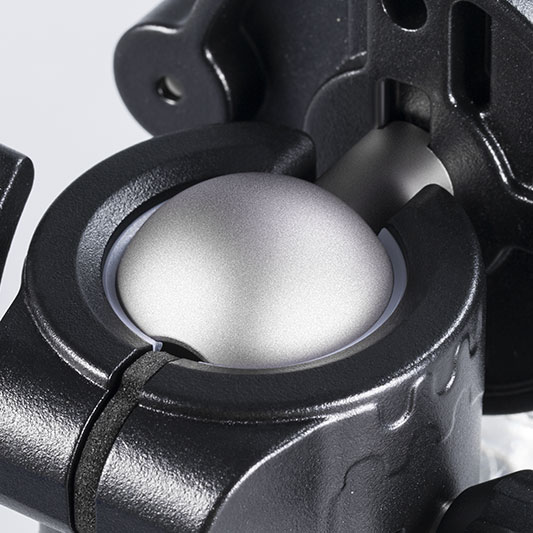 28mm Large ball-head
Metal ball-head can rotate 360°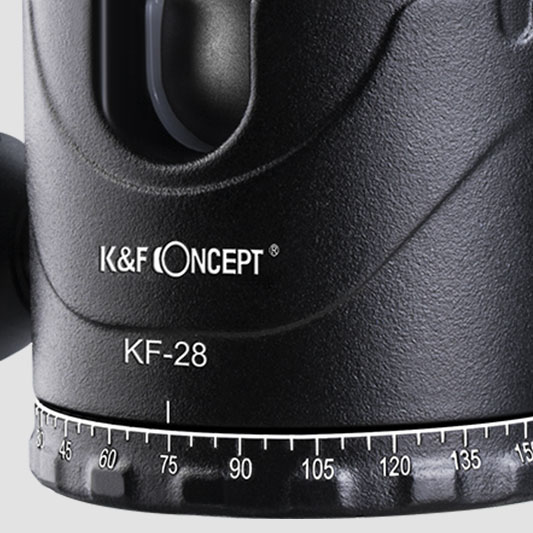 Bottom dial
360° smooth rotation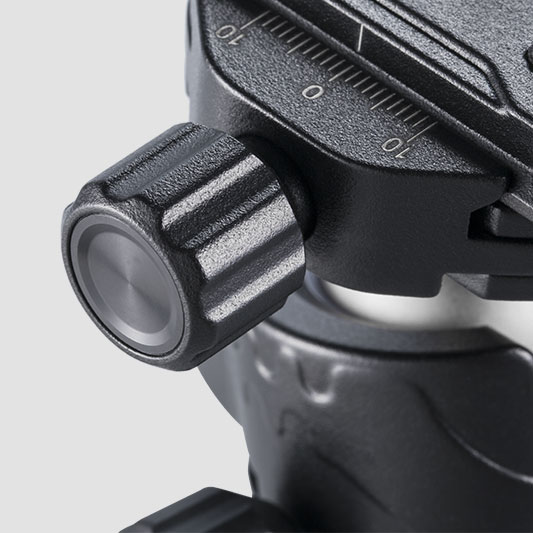 Strong locking force
With two independent control knobs
Sturdy, light, and easy to adjust tripod
At $80, this is a solid tripod. Comes with a travel bag and allen keys to attach baseplate. An added bonus that it can also be used as a monopod although I will rarely use it for that. Legs are sturdy, easy to adjust, ballhead is solid and smooth, and baseplate seems strong and simple to attach onto camera. The bottom of the legs have rubber caps that can be removed to expose the metal feel. Im mainly using the tripod for long exposure shots, which it does well. The base has a hook to attach a bag for added stability. Overall, this is a great tripod for the money. I've had similar tripods in the past that were priced well above this one but this definitely it a good choice if you dont want to overspend.
20/02/2020
Value for money.
Great tripod for an ameture photographer or anyone with the hobby. A great improvement from my current tripod. The ball head is smooth as expected. Gains good height with the extendable legs and the 2 level neck of the tripod. Conversation to monopod is a neat feature with a handstrap. I can see myself replacing my old one and using this full time.
23/02/2020
Good one for beginners
I have been using it with the original 5D for a few days. The tripod goes a lot higher than expected. There is a spirit meter. The ball is metal. The tripod mount is compact and feels strong. I couldn't test it in wind though.
28/09/2020
Overall great tripod
Hi, I have been testing this for the last 3 days. The tripod feels sturdy even with large lenses on it. Being able to convert to a monopod is handy as you don't have to carry both but the process does take a minute. At this price point, I was unsure of the quality of the tripod, but I can say that the concept is an amazing tripod for photography. It is rock solid even in winds. Although weight may seem like an initial con, the fact is that this tripod is light enough to carry with me yet heavy enough to sustain moderate to somewhat heavy winds for long exposures.If you are looking for a tripod for your camera that is of outstanding quality without breaking the bank, I highly recommend this tripod.Overall great tripod
16/09/2020
Seriousness
Awesome tripod for my Celestron Skymaster Pro 20x80 Binoculars. Make sure you lock the 360° ring nob along w/the other ones & it'll be very Secure.. I enjoy the 360° rotate and how you can choose what height you want with lots of options. Also easy2 open & close up. I like the ball rotater nob to view in all directions. Good price & Sweet Bag they give you. Idk why the shoulder strap is put on opposite side of regular handles but it's cool I guess.
31/03/2021
Love this tripod
Easy to use, sturdy and lightweight, will buy again
22/03/2021
Quality tripod
I needed a tripod to hold up a tele-promoter. It weighs a bit more and this tripod stated it could hold several pounds. I've been using for a couple months now and I am very happy with the performance of the tripod. I'd recommend this product for any type of need in tripod. It holds several pounds and is still light weight to carry if necessary.
22/03/2021
Very good product
Very stable.
18/03/2021
These images belong to KENTFAITH end users.
There are no faqs for this product.
Tripod General
Load Capacity
10
Maximum Working Height
Max Height without Center Column
1990
Minimum Working Height
600
Folded Length
Weight
1440
Materials
Magnesium aluminum alloy
Tripod Head
Ball Head
Color
Black
Bubble Level
Tripod Legs
Leg Lock Type
Twist Lock
Leg Positions
3
Independent Leg Spread
Leg Sections
4
Leg Diameter
Feet Features
Tripod Center Column
Center Column Features
Center Column Sections