K&F M11151 Nikon F Lenses to Leica M Lens Mount Adapter
Free shipping to eligible country
Brand:

K&F Concept

K&F M11151 Nikon F Lenses to Leica M Lens Mount Adapter Allow Nikon F mount lenses used on Leica M series camera body.

KF06.174

SKU:

KF06.174

31.99

https://www.kentfaith.com/KF06.174_nikon-to-leica-m-mount-adapter
Buy 2+ items get

10% off

!
Description
• Allow Nikon F mount lenses used on Leica M series camera body.
• Compatible with Leica M camera includes: Leica M1,M2,M3,M4,M5,M6,M7,M8,M9,M10,MP,MD,ME etc.
• Made of brass and aluminum. Stable, precise and durable construction. Manually operated. Infinity focus allowed.
• For heavy medium format lenses, we suggest to use with a telephoto bracket and a tripod to balance its weight when shoot.
• 30 Days No Reason Return, 12 months quality guarantee, 100% satisfaction assurance.
Frequently Bought Together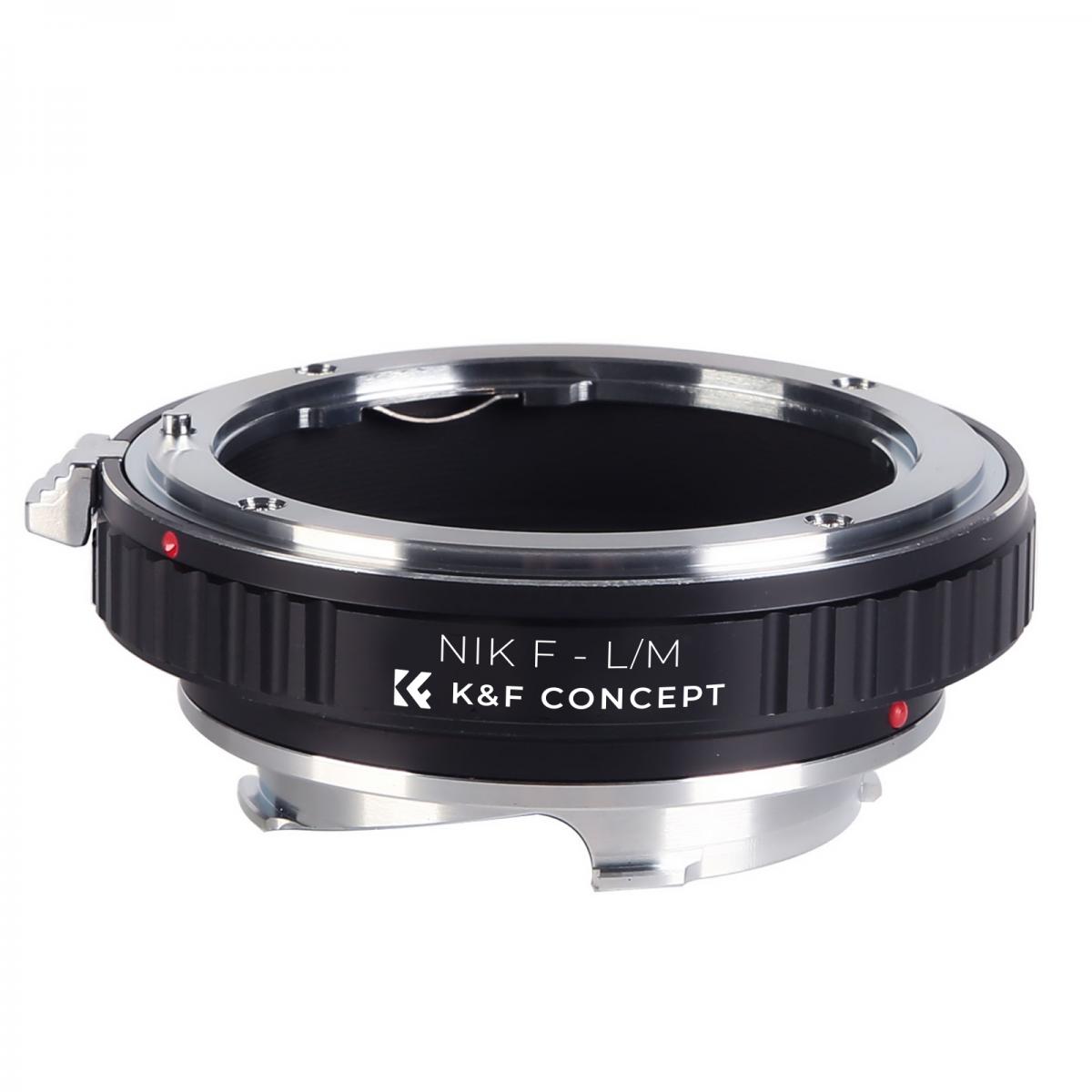 K&F Concept design and produce full range of lens adapters to fit lenses of Canon, Nikon, Pentax, Olympus, Leica, Contax Yashica, Minolta, Tamron, T2, C mount, Exakta, M39, M42, Pentacon etc used on Camera bodies of Canon, Nikon, Sony, Fujifilm, Pentax, Micro 4 3, Leica, M42, Cinema C mount etc.

High quality coupling of NIKON lenses to Leica CL
I have many of this quality coupler for all my NIKON F lenses from 1960s to mount on my Leitz CL:e.g., f 1.4 50mm; 55mm & 105mm Micro Nikkor; 200mm Nikkor;Nikon zoom. With these adapters. For example the 105mm Micro Nikkor 2.8is the equivalent of 155mm lens on CL; the 200mm Nikkor => 300mm.the 50mm f1.4 => f 1.4 80mm. The all the above lenses cost less than myCL Leica 35mm f1.4 Summilux T.Waste not want not as Ben Franklin preached.
25/08/2020
Great gear!
Works terrific! Glad to have the adapter so older equipment has new life.
12/08/2019
Works As It Should
I agree with the earlier reviewers: it's easy to mount and unmount Nikon lenses; it's easy to fit and remove this on the Leica.I tested it with an M240, and compared three lenses: the Leica 130 Tele Elmar; the classic Nikkor 105 f2.5, and a Nikon kit 28-80 zoom. With the last two I had to use live view and an EVF for focus.All three allowed me to choose my aperture manually, and all three gave me very useable files. If you're thinking of purchasing, this is a safe and inexpensive way to mount Nikon lenses on a Leica M. Pixel-peeping, the Leica lens and the classic Nikkor produced very similar and very high quality results; the kit lens gave lesser quality, but still useable results.The best Leica lenses are world-class, so why did I buy a Nikon adapter? First, there are no M-mount zoom lenses. Second, you can buy the superb classic Nikkor 105mm for about $100 used; the Leica Elmarit 90mm cost me about $1200. So I can definitely see a real value in purchasing this adapter.Now let's see — which Nikon zoom should I buy? It'll be fun deciding!
28/05/2019
Works and built very well
I lost my original Novoflex adaptor and wanted to replace it when I saw this adaptor in Amazon and thought I give it a try and was very impressed with the quality f this item specially considering the price difference and all the savings it got me.
16/05/2019
Very Solid lens mount adapter for my Leica M246
I ordered a different more expensive adapter that was rubbish and I ended up returning it.This adapter works perfectly. Sturdy construction an Solid click when attaching lens and adapter to my Leica M246. Easy and fast Lens removal. I'm very happy with this product!
17/07/2018
A
This has no focusing capability. That said it will allow your lens to infinity focus the same way as it did on its original mount. It won't change that. The only issue I can imagine is the quality control issue if any from adapter to adapter, manufacturer to manufacturer. Basically if your lens goes past infinity then it won't change anything with it mounted on this adapter or any other
Adapter
Camera
LM
Lens
NIKON
Ring Material
Comparison of similar products
| | | | | | | |
| --- | --- | --- | --- | --- | --- | --- |
| | | | | | | |
| | | | | | | |
| | | | | | | |
| Rating | 15 reviews. | 312 reviews. | 3 reviews. | 57 reviews. | 14 reviews. | 74 reviews. |
| Price | $31.99 | $26.99 | $28.99 | $29.99 | $20.99 | $21.99 |
| Model | KF06.174 | KF06.109 | KF06.443 | KF06.145 | KF06.148 | KF06.072 |
| Camera | LM | FX | | M4/3 | EOS | NEX |
| Lens | NIKON | NIKON | | OM | M42 | OM |
| Ring Material | | | | | | |