Gialer SmartMic Wireless Bluetooth Microphone Lavalier Microphone for iPhone and Android, 50ft Wireless Lapel Microphone Smart Mic
Free shipping to eligible country
Brand:

K&F Concept

Free Shipping Worldwide. 30 Day No Reason Return. Wireless Bluetooth for iPhone and Android, 50ft Wireless Lapel Microphone Smart Mic easy to connect, covering 50 feet of Bluetooth signal. Can be used with any of your smartphones, including iPhone and And

KF10.018

SKU:

KF10.018

75.99

https://www.kentfaith.com/GW01.0151_gialer-smartmic-wireless-bluetooth-lavalier-microphone-for-iphone-and-android-50ft-wireless-lapel-microphone-smart-mic
Features
• Professional Bluetooth Lavalier lapel microphone, easy to connect, covering 50 feet of Bluetooth signal. Can be used with any of your smart phones,include iPhone and Android, iPad. Ideal for online courses, zoom meetings, interviews, video content creators, tutorial videos, home recording, games, Yahoo recording and YouTube recording.
• Use Gialer new tech wireless lavalier microphone to increase your likes, viewers and subscribers on social media by ten-fold. Any professional job dealing with content creation will benefit using this Gialer Smart Microphone. it is portable and has professional product design with premium chipset which produces great sound, and has more than 6 hours working time per charge.
• As a professional wireless lavalier microphone, built-in 6mm ECM high sensitivity microphone, Bluetooth Qualcomm Chipset, SWISS Intelligent Algorithm and the SmartMike+ APP which has noise reduction function. All work together to offer Multi-level Noise Cancellation, restore the most authentic sound, provide high quality audio source for speech recognition.
• Clip and Go, No cables required, Perfect for outdoor recording. Mini Metal Clip allows you to easily clip it to your collar or pocket. Compact and lightweight design are easy to carry around. The premium material is durable enough to use through years.
• This Bluetooth Lavalier Microphone can only work with SmartMike+ App on Smart Phone(iPhone, Android,iPad). It is NOT work with original Camera and voice record of smart phone,NOT work with Tablet, Computer and Camera.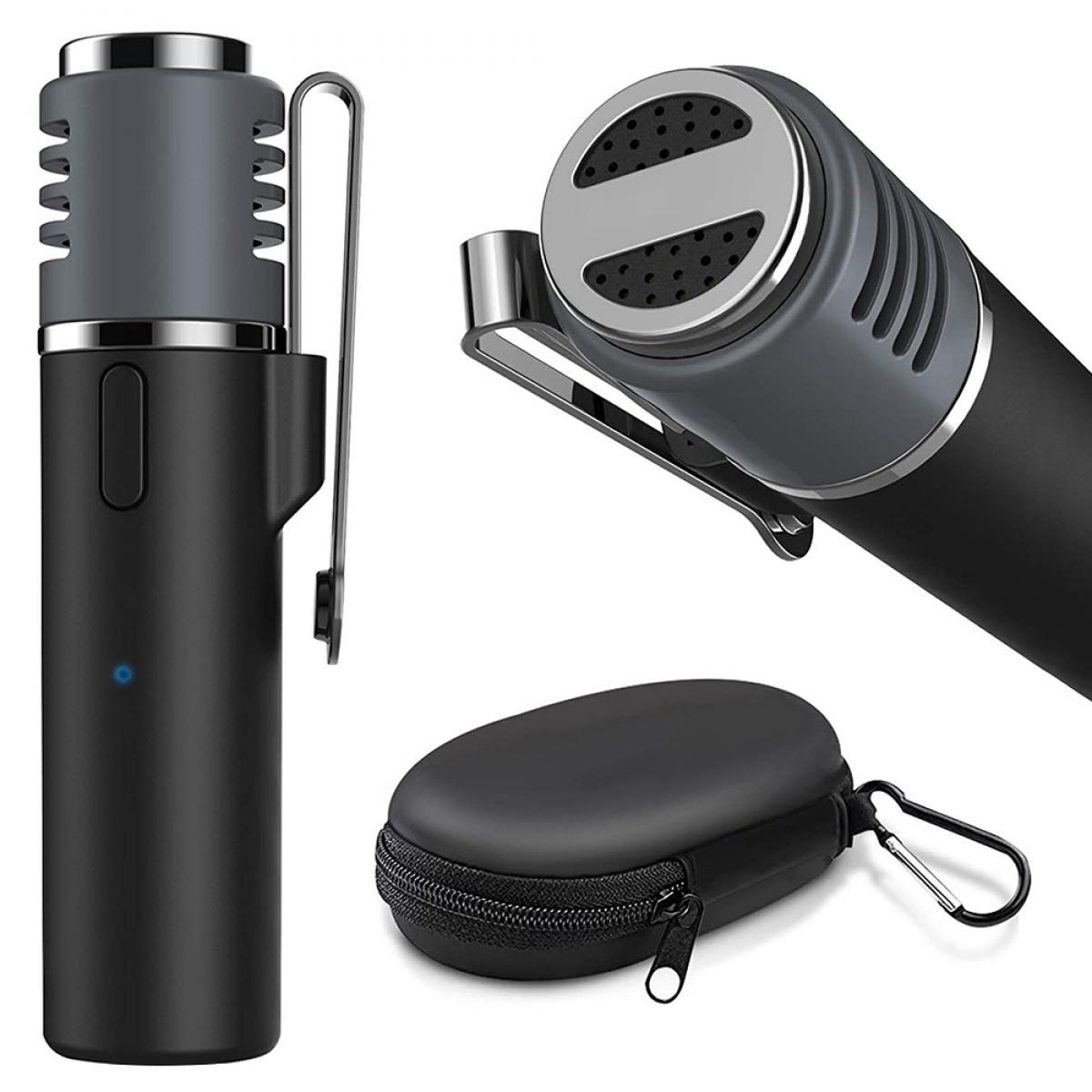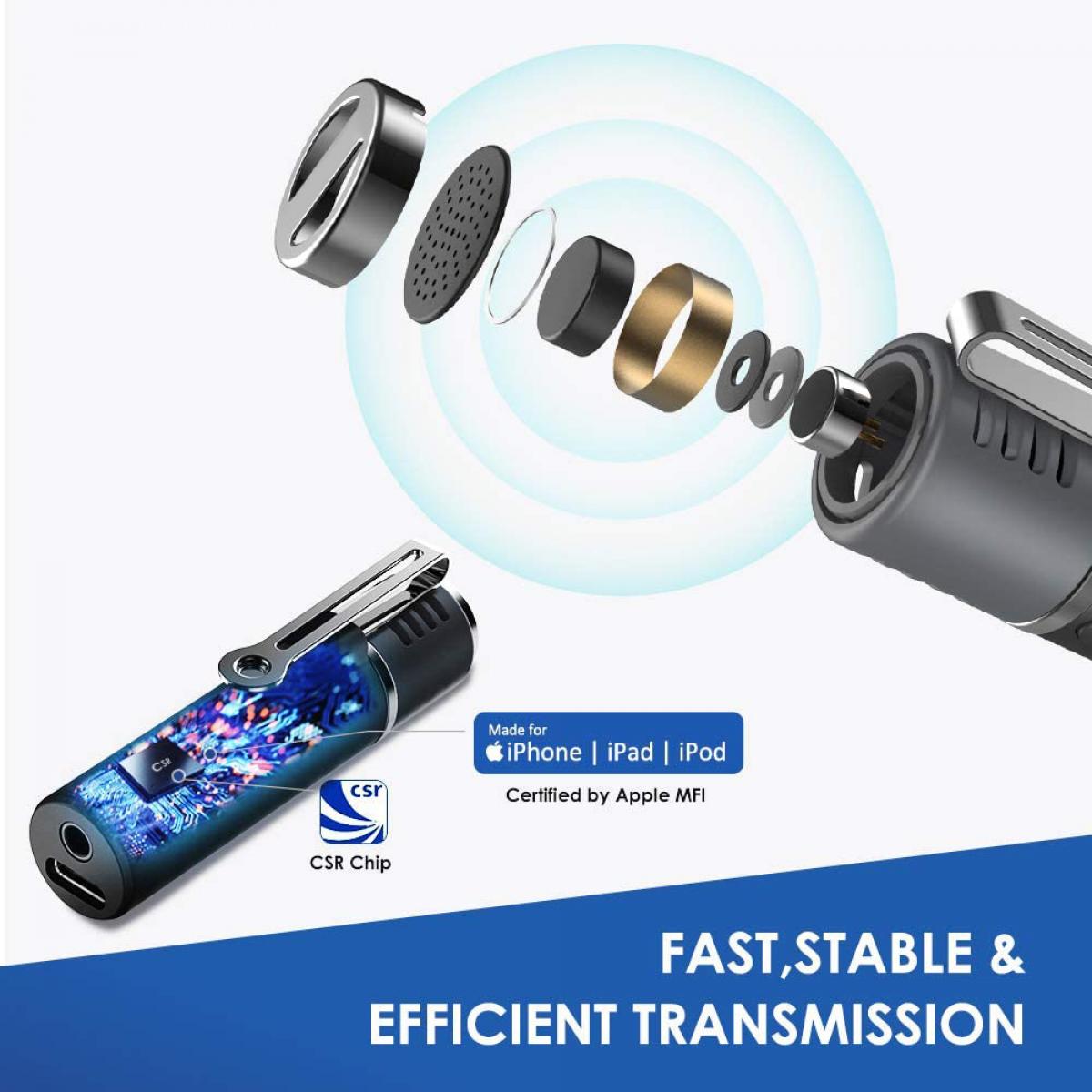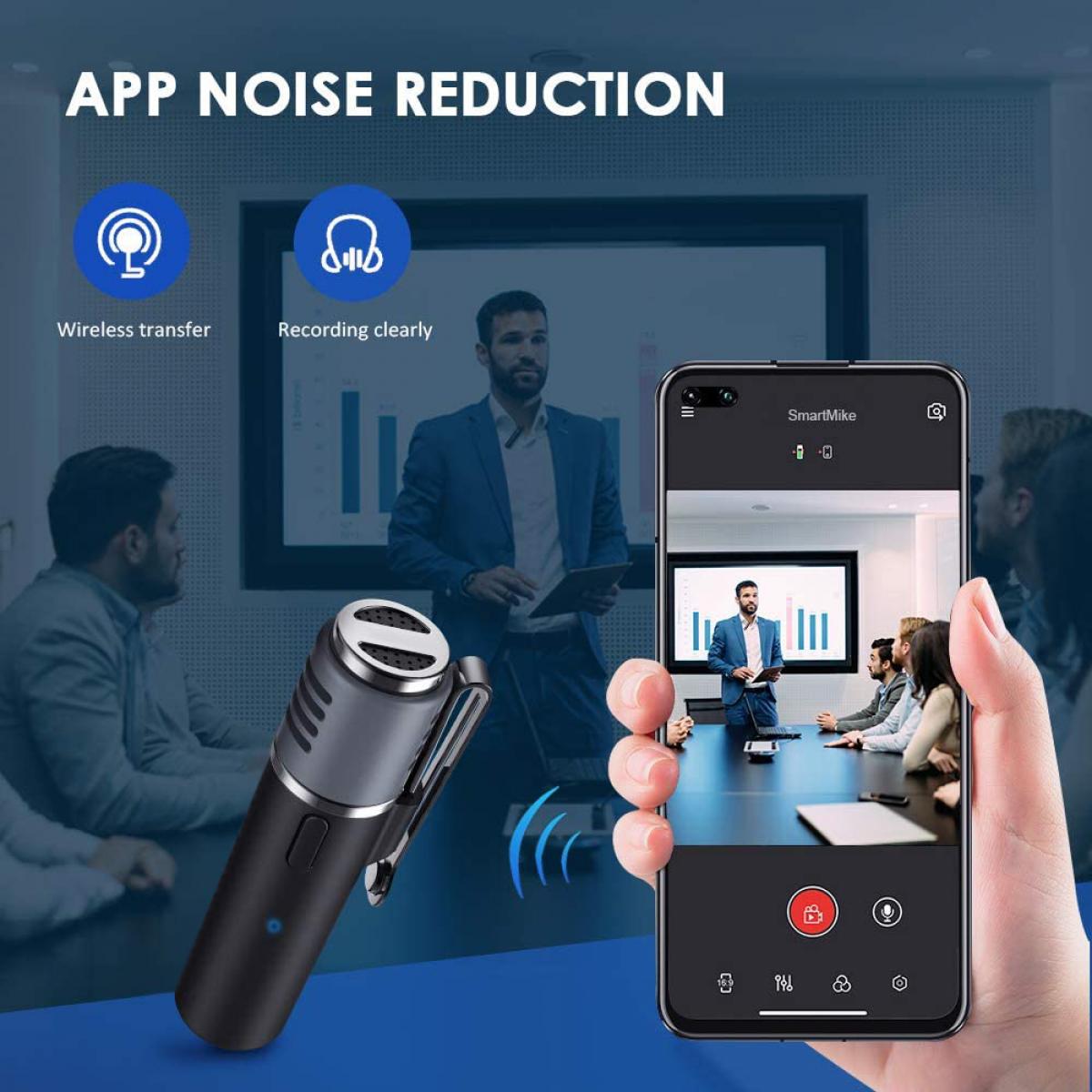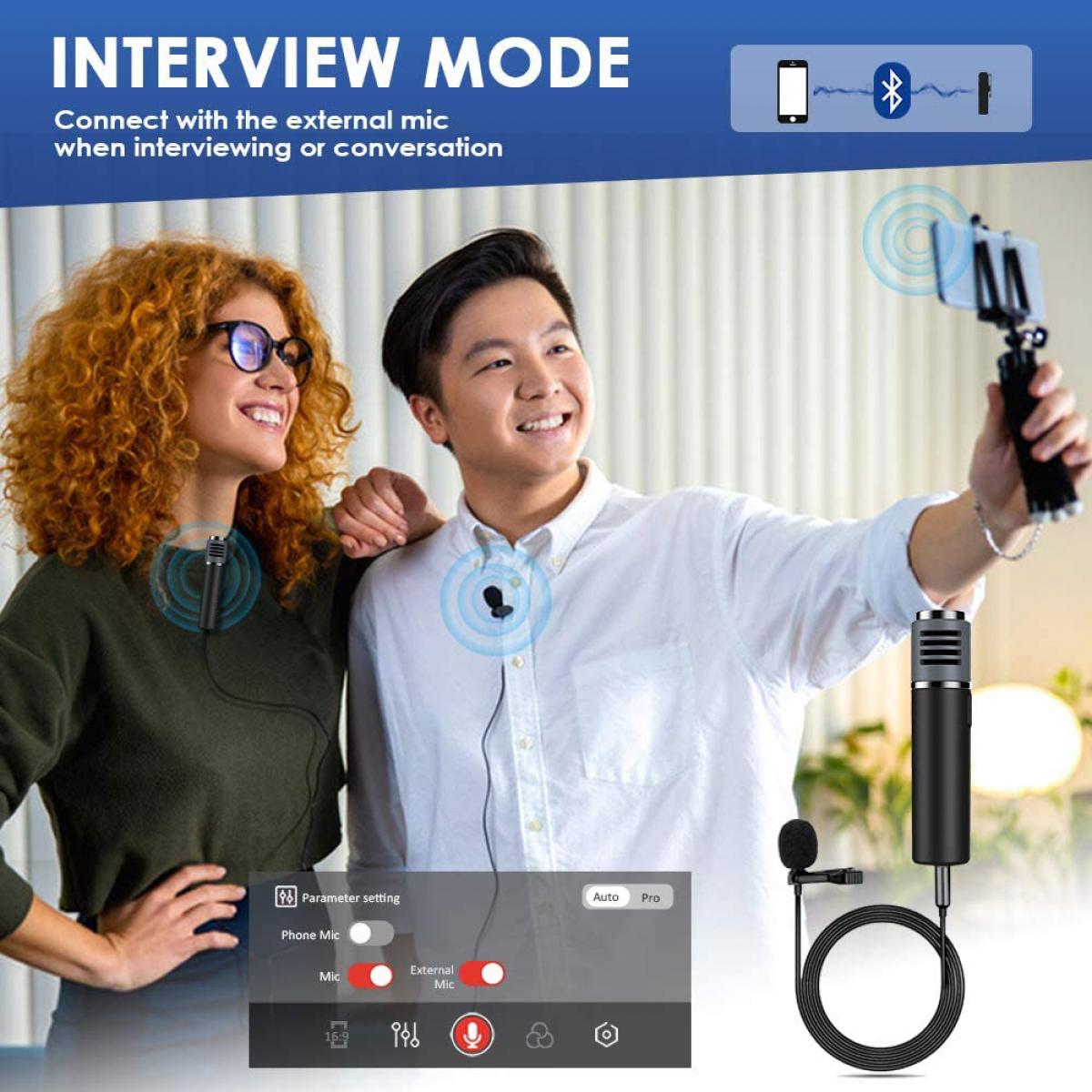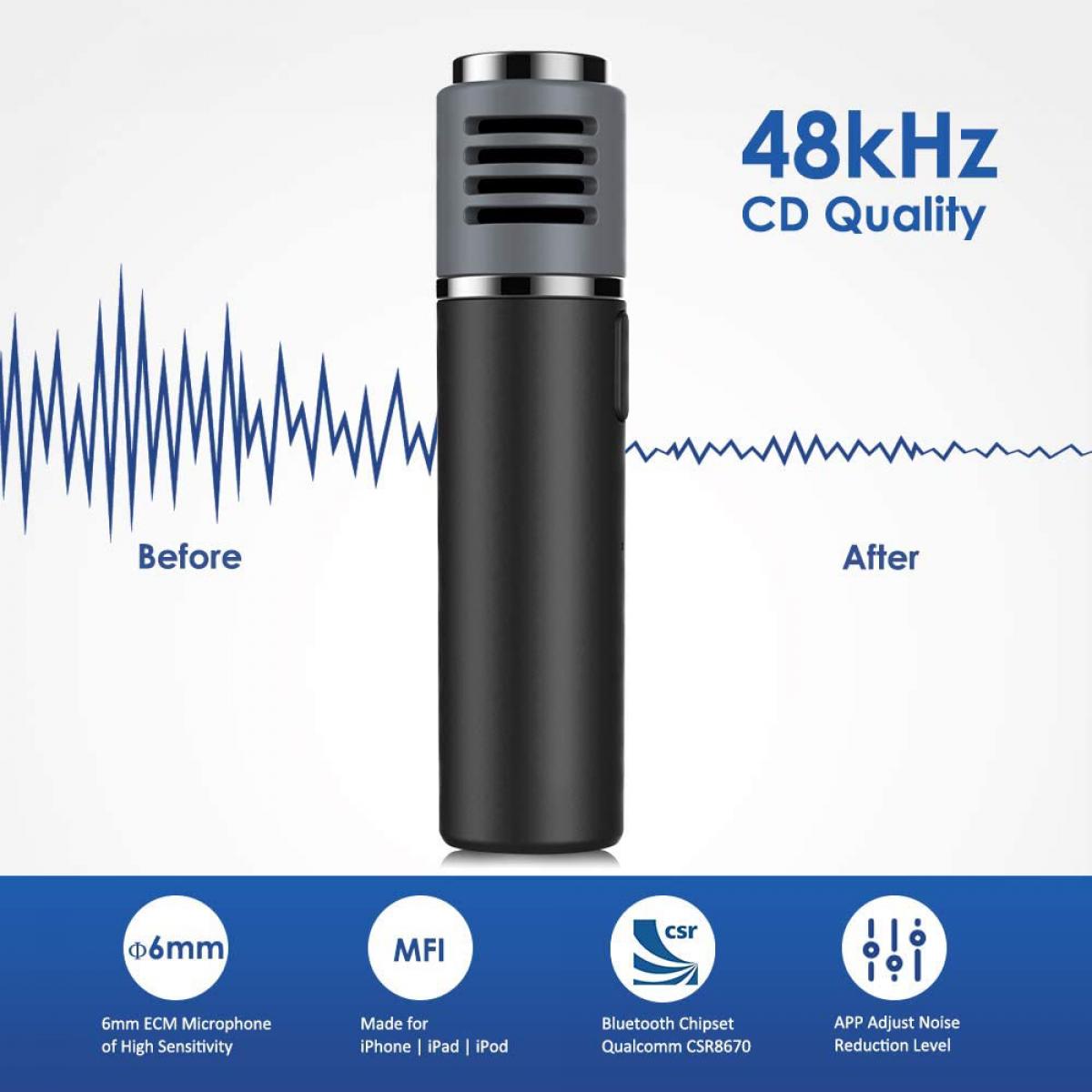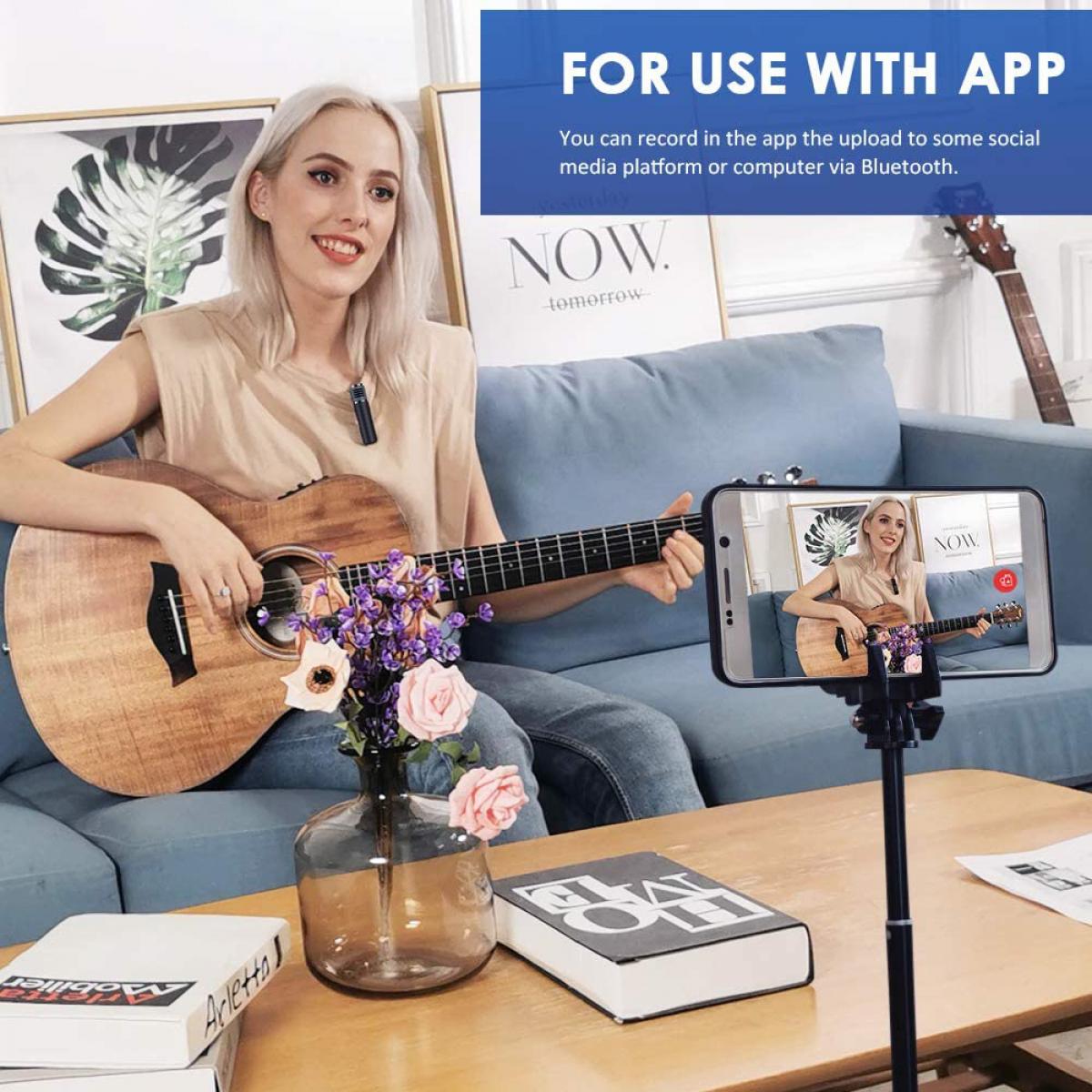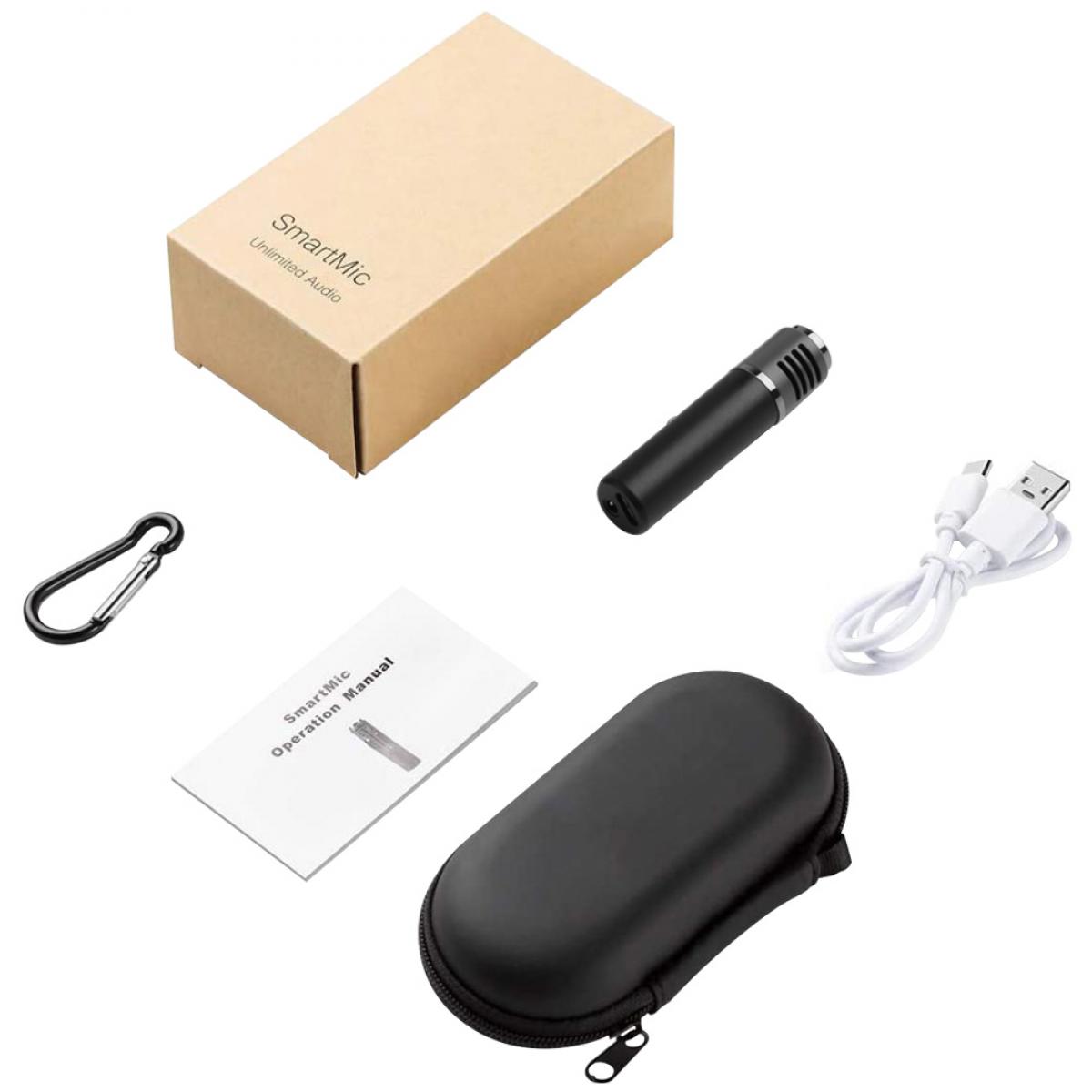 Great little microphone
So I have a class and it's so good I have to record it. It's about vocal training and singing so I like to record I. High quality, but my phone is good but I want a higher quality speaker. This is it! I have the luxury of having the recordings on my phone and the device to be not my phone. Thank you!!Also super useful for when I have little interview videos. Simple to use and sounds good!
29/11/2020
pleasant purchase experience
Very good audio quality. This blue tooth mic is another great distant communication device added to my collection.
23/11/2020
This is Amazing - Performance - Simplicity - Sound Quality - Form Factor
I was warned by a colleague that this would not work without an app and some manipulation. That appears to be the case for iPhone users but right out of the box it worked with my Android device. I was hopeful to use it to amplify those giving talks during Sunday services so I could broadcast via Zoom. The website makes it appear that this scenario would NOT work, however, it's been a huge success. Live Zoom broadcast via Android. This little powerhouse gave me crisp, robust sound and eliminated the echo that I got with another product.
16/11/2020
Recommend in this Age of No Headphone Jack
Excellent bluetooth microphone. After getting a phone with not headphone jack (Thanks Apple and Samsung) I could no longer use my original lav mic. The fact that I can use accessories that came with my original by the headphone jack input on this one was a pleasant surprise. Also a pleasant surprise was the ease of use since I no longer have to have something hanging out of my recording device (phone)
02/11/2020
This lavalier smart-mic is amazing.
The microphone
29/10/2020
There are no faqs for this product.