58mm Filter Set (UV, CPL, FLD, Graduated Blue, Orange, Grey, Red, Green, Brown)
Free shipping to eligible country
Brand:

K&F Concept

Buy K&F Concept 58mm filter set (uv, cpl, fld, graduated blue, orange, grey, red, green, brown) online, worldwide free shipping and 30 days return guarantee.

SKU0820

SKU:

SKU0820

22.39

https://www.kentfaith.com/SKU0820_58mm-filter-set-uv-cpl-fld-graduated-blue-orange-grey-red-green-brown-cleaning-cloth-lens-hood-lens-cap-cap-keeper-pouch
Description
• Kit Includes: 58MM Filter Kit (UV CPL FLD) + Graduated Orange Blue Grey Red Green Brown + Petal Lens Hood + Center Pinch Lens Cap/Cap keeper + Lens Cleaning Cloth + Filter Pouch
• NOTE: This kit is compatible with all 58mm lenses. Please verify your camera's lens thread size before ordering. Your camera's lens thread size will be marked somewhere on the lens barrel or printed underneath your lens cap. This number is always preceded by a "ø" (diameter) symbol.
• High quality product made of import optics glass and resin,top level of transmittance. Metal sealing ring instead of the plastic sealing ring, better tightness, avoids fall or loose.
• Manufactured by a professional team for photography enthusiasts to provide a very exciting experience.
• Compatible for Canon Rebel (T5i T4i T3i T3 T2i T1i XT XTi XSi SL1), Canon EOS (700D 650D 600D 550D 500D 450D 400D 350D 300D 1100D 1000D 100D 60D) with 58MM Lens wich include: EF-S 18-55mm f/3.5-5.6 IS II , EF-S 55-250mm f/4-5.6 IS II , EF 50mm f/1.4 USM , EF 75-300mm f/4-5.6 III USM.
Frequently Bought Together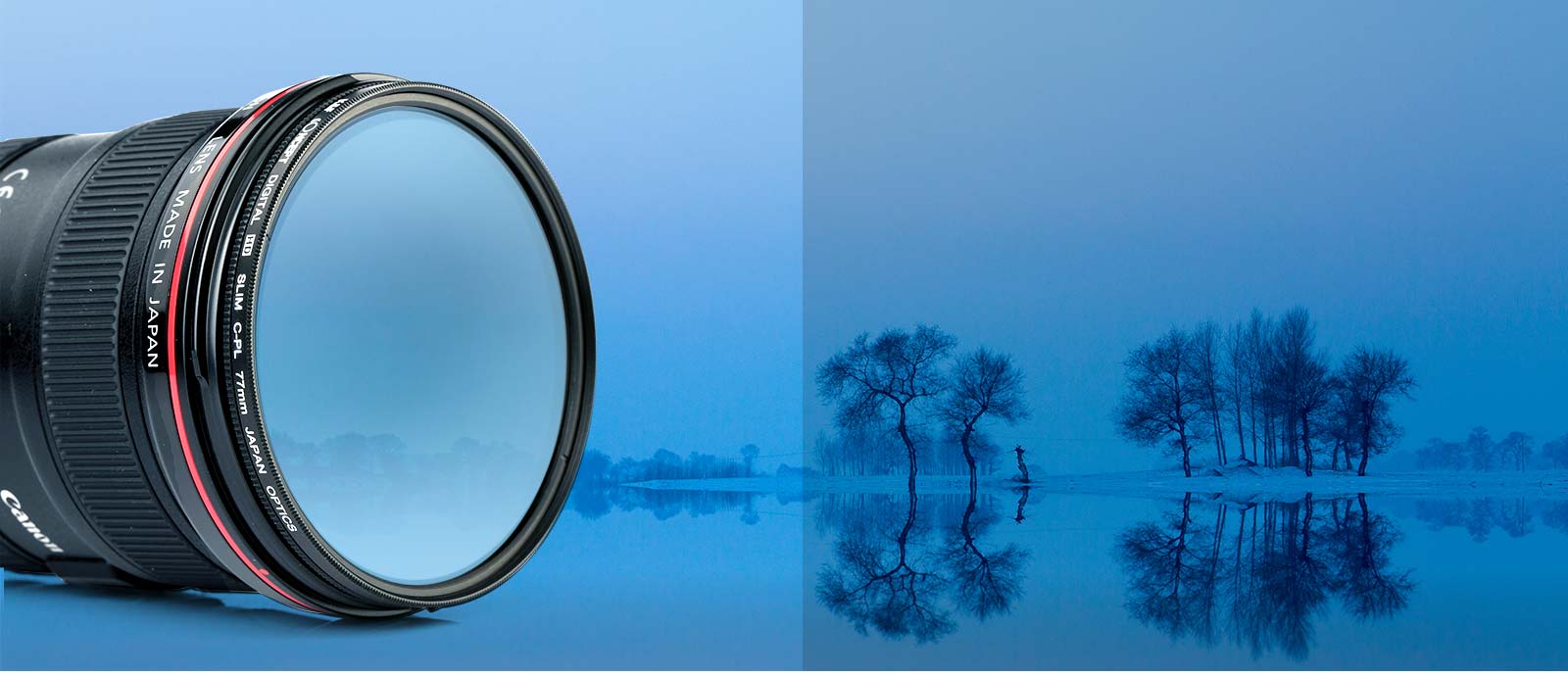 Circular Polarizing CPL Filter
Can be used for any type of photography. Polarizing filters are typically circular, allowing for easy control of the effect of polarization.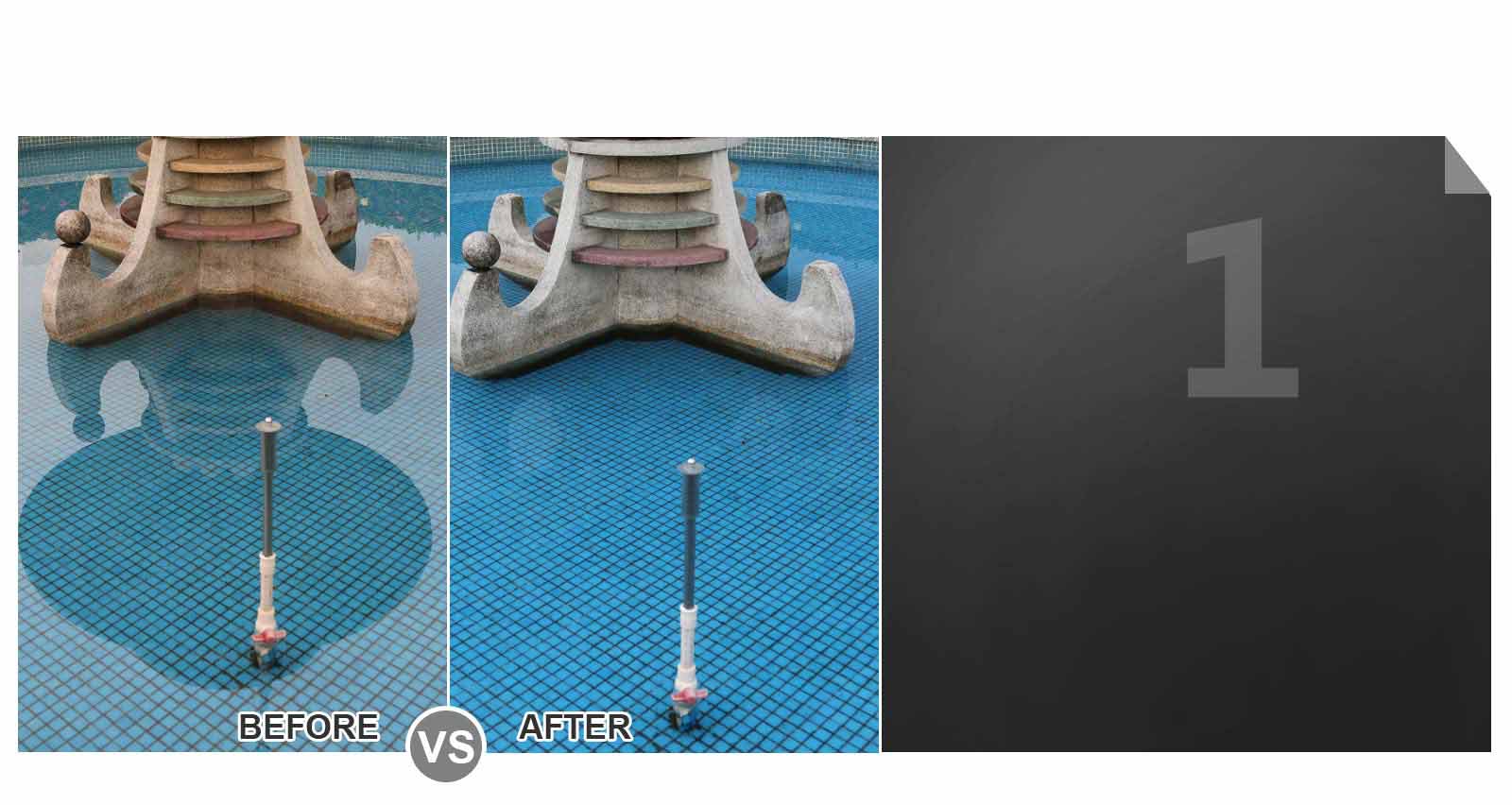 ENHANCING COLORS AND INCREASING CONTRAST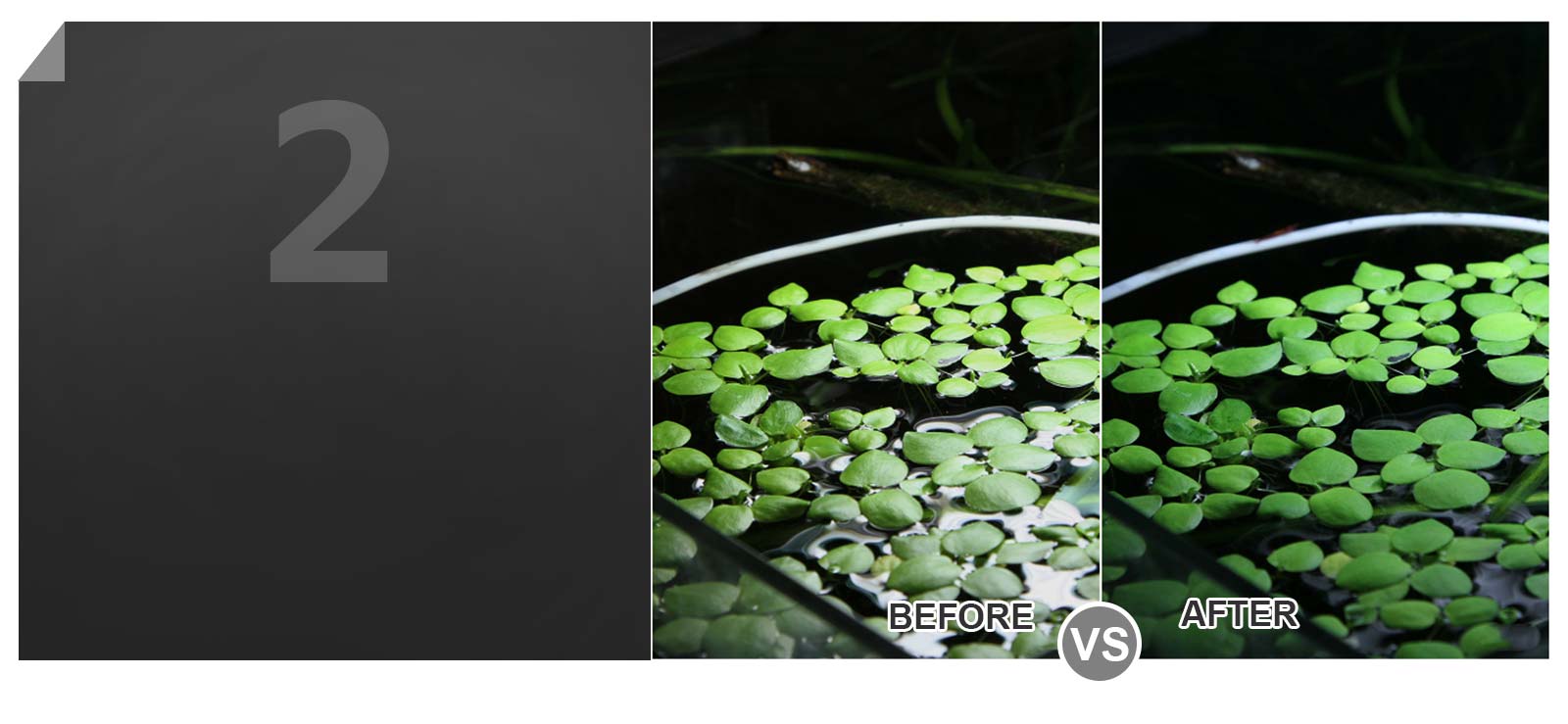 DRAMATICALLY REDUCING REFLECTIONS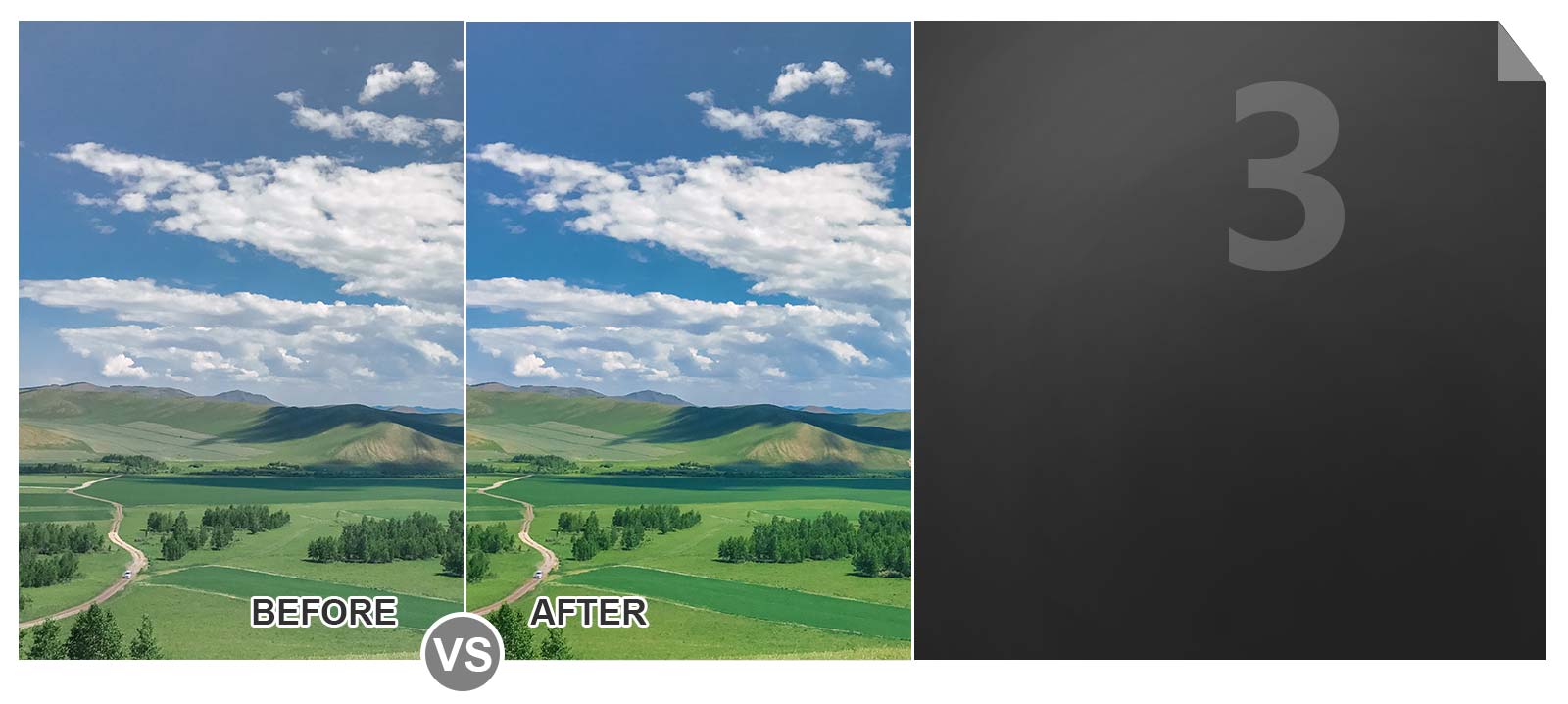 FILTERS OUT POLARIZED LIGHT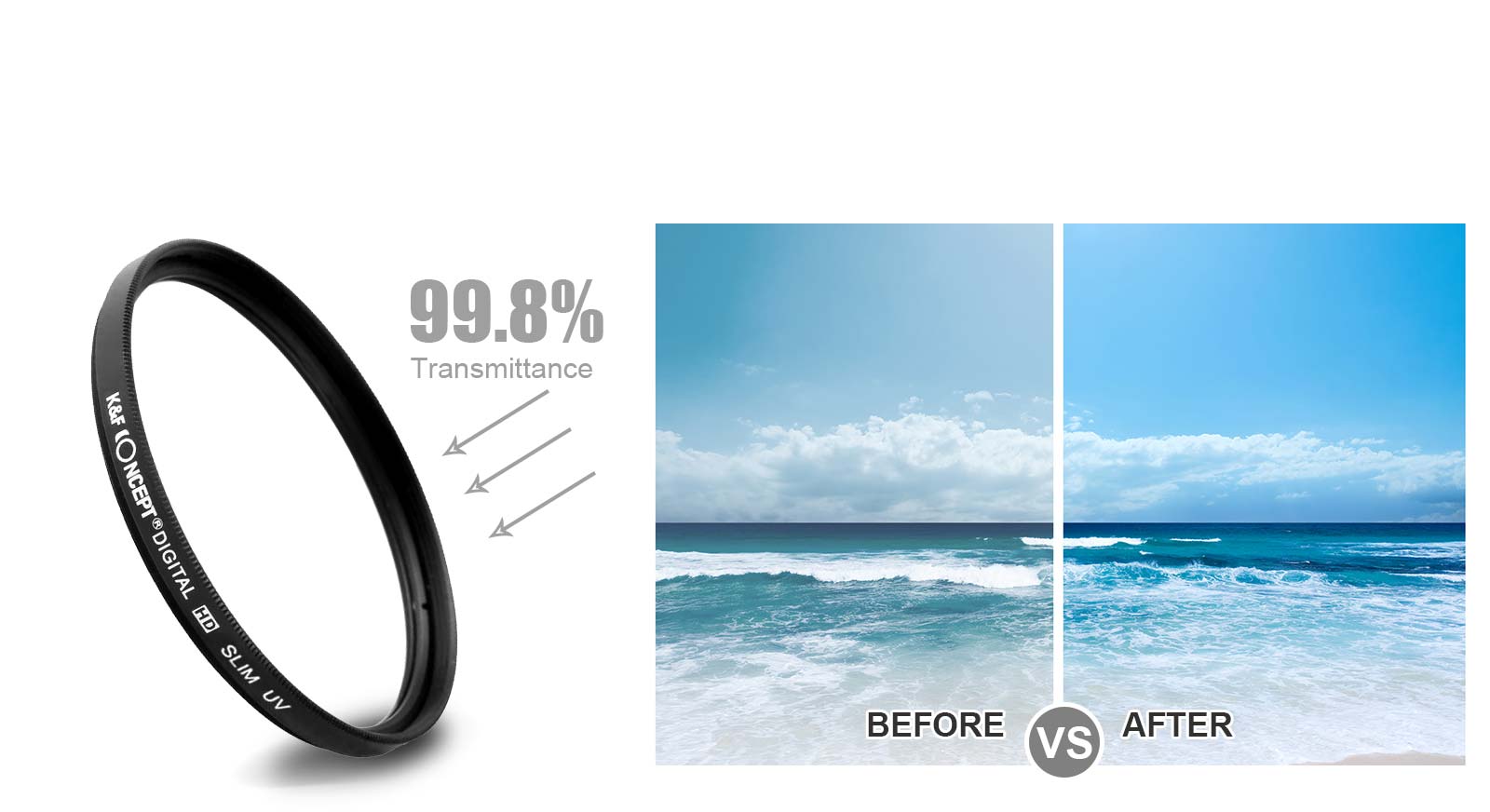 UV FILTER
High quality UV filters can be permanently mounted on lenses with a minimum impact on image quality.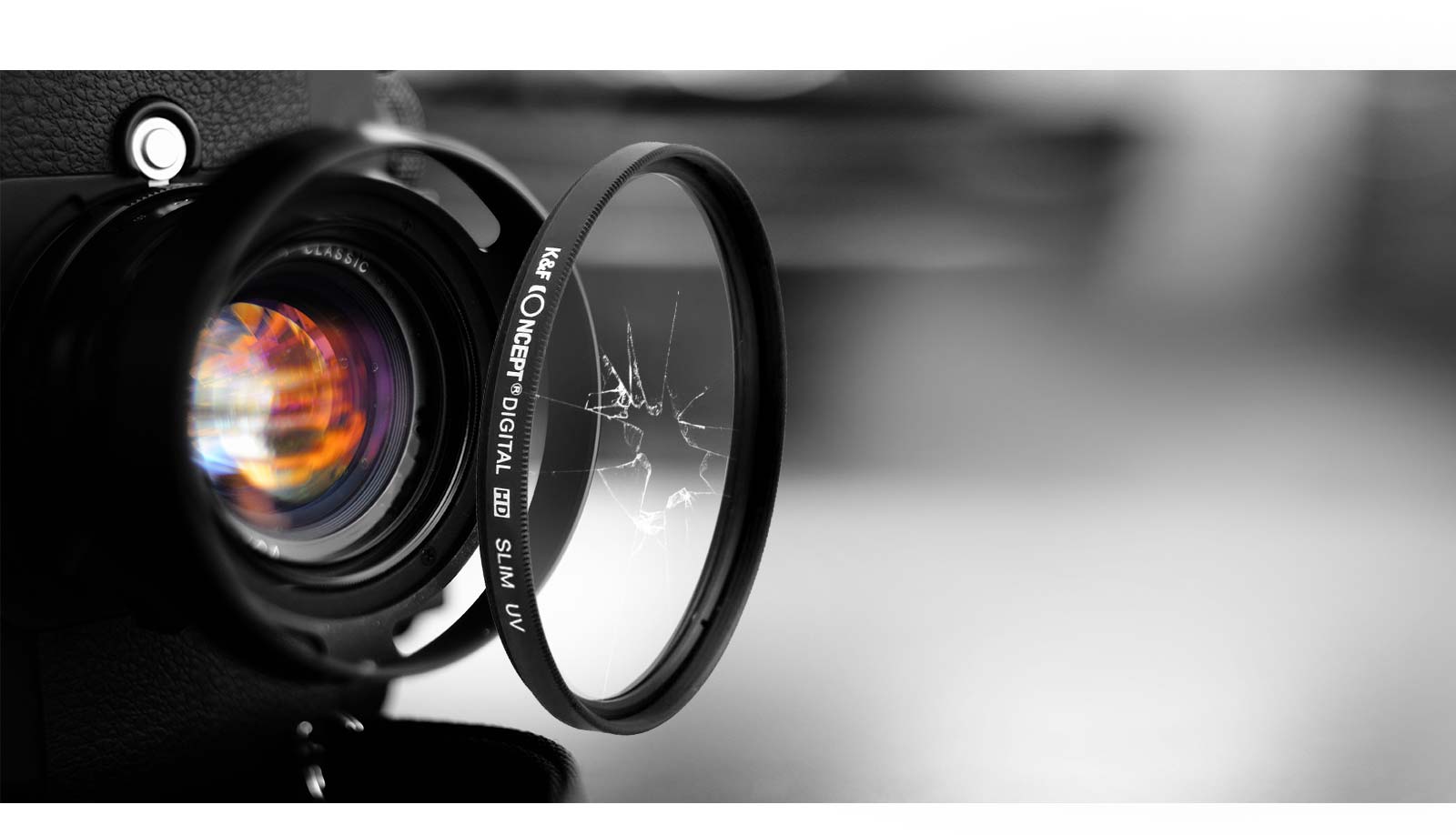 LENS PROTECTION
Protects the front element of a lens from dust, dirt, moisture and potential scratches.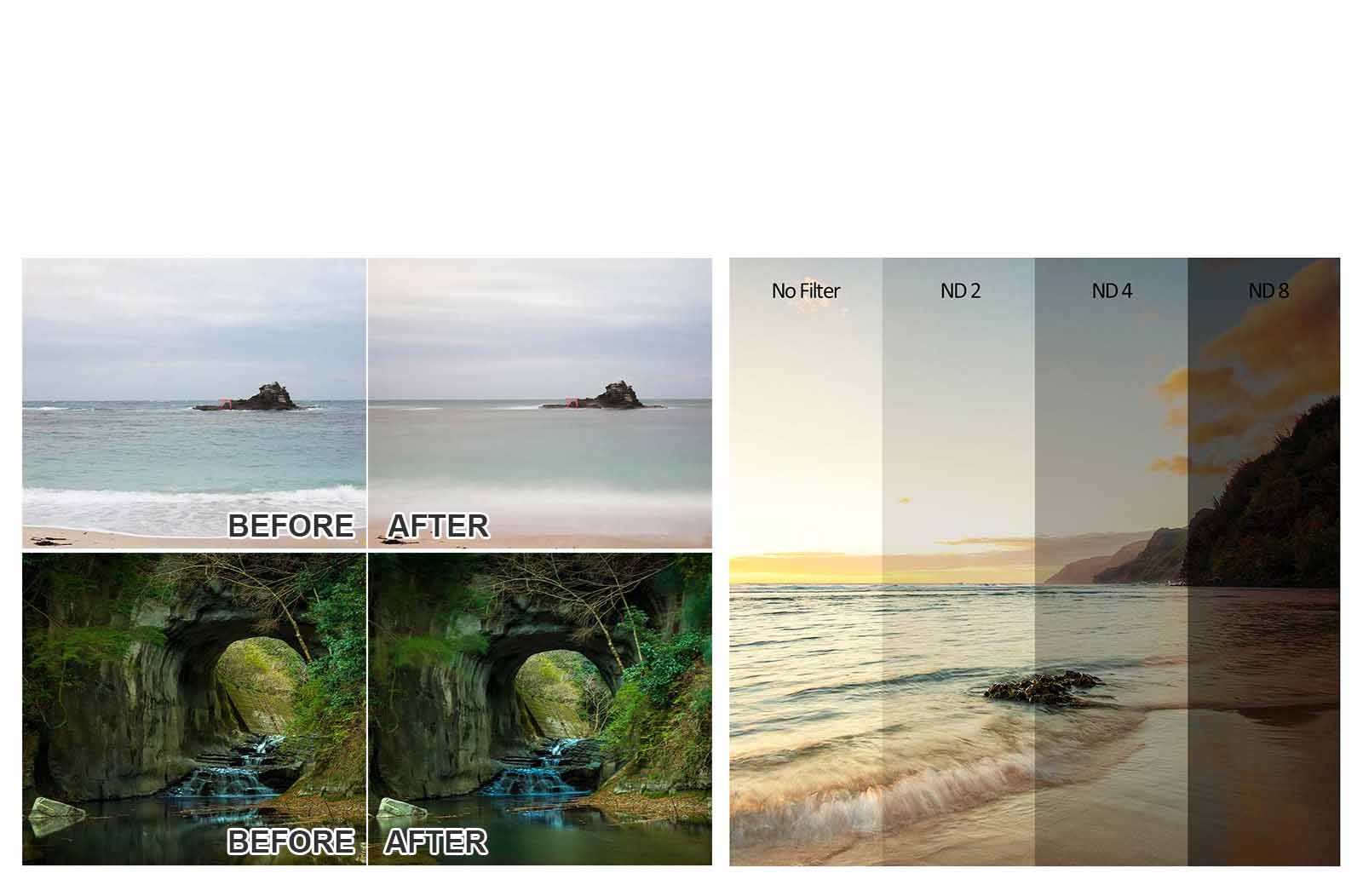 ND FILTER
Reduces the amount of light entering the lens, thus decreasing camera shutter speed. Useful for situations where motion blur needs to be created (rivers, waterfalls, moving people) or large apertures must be used with flash to avoid overexposure.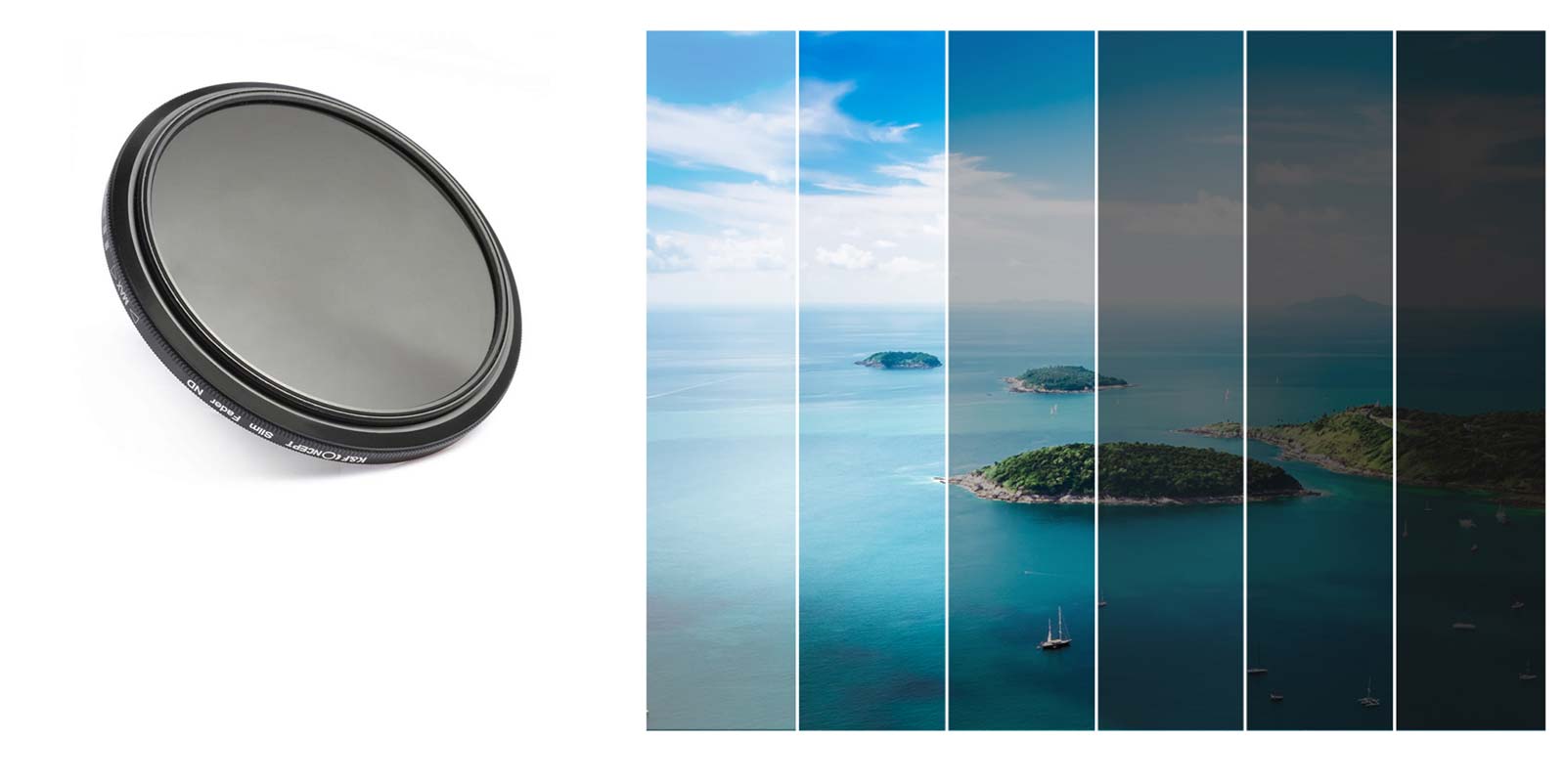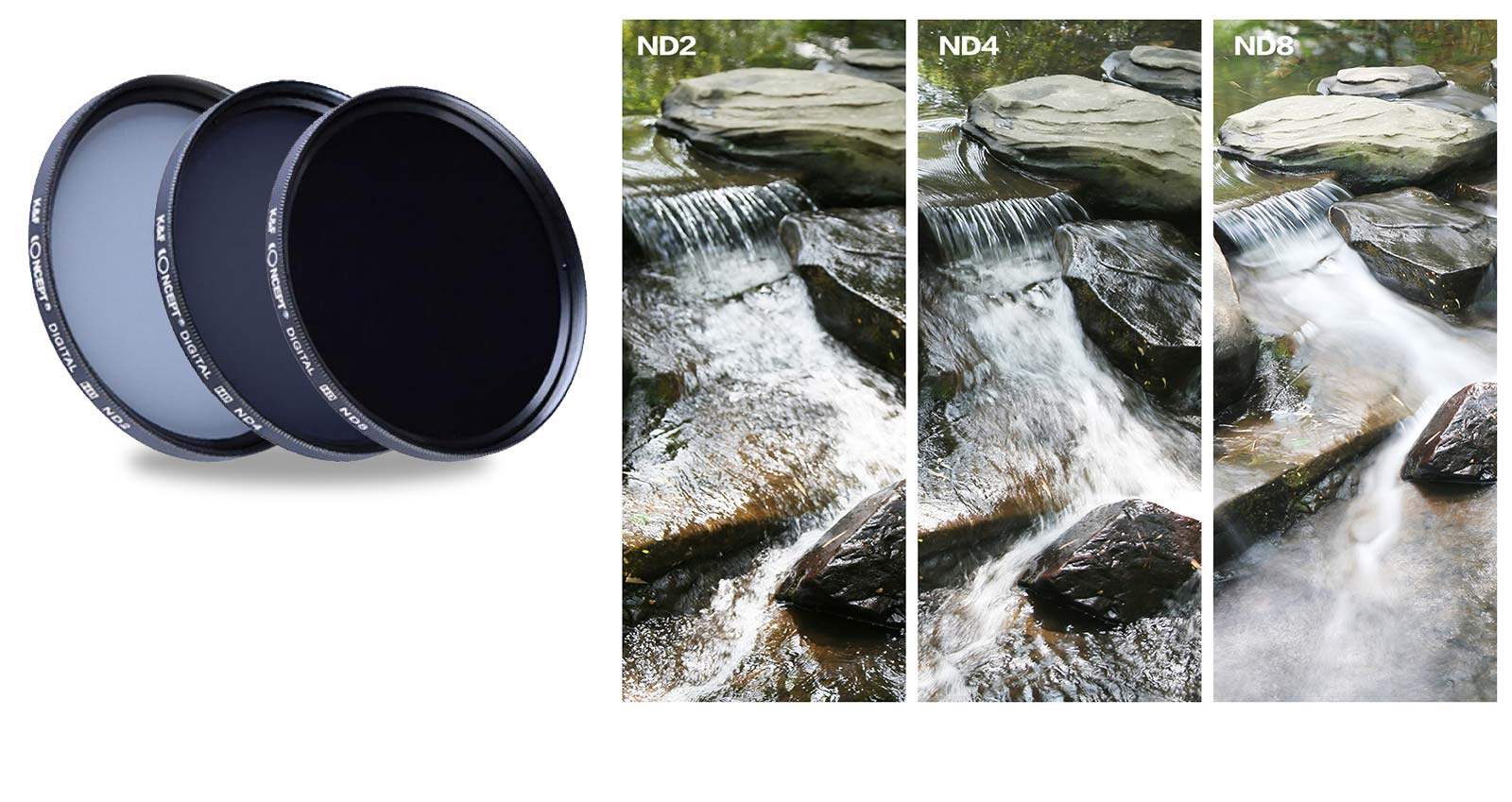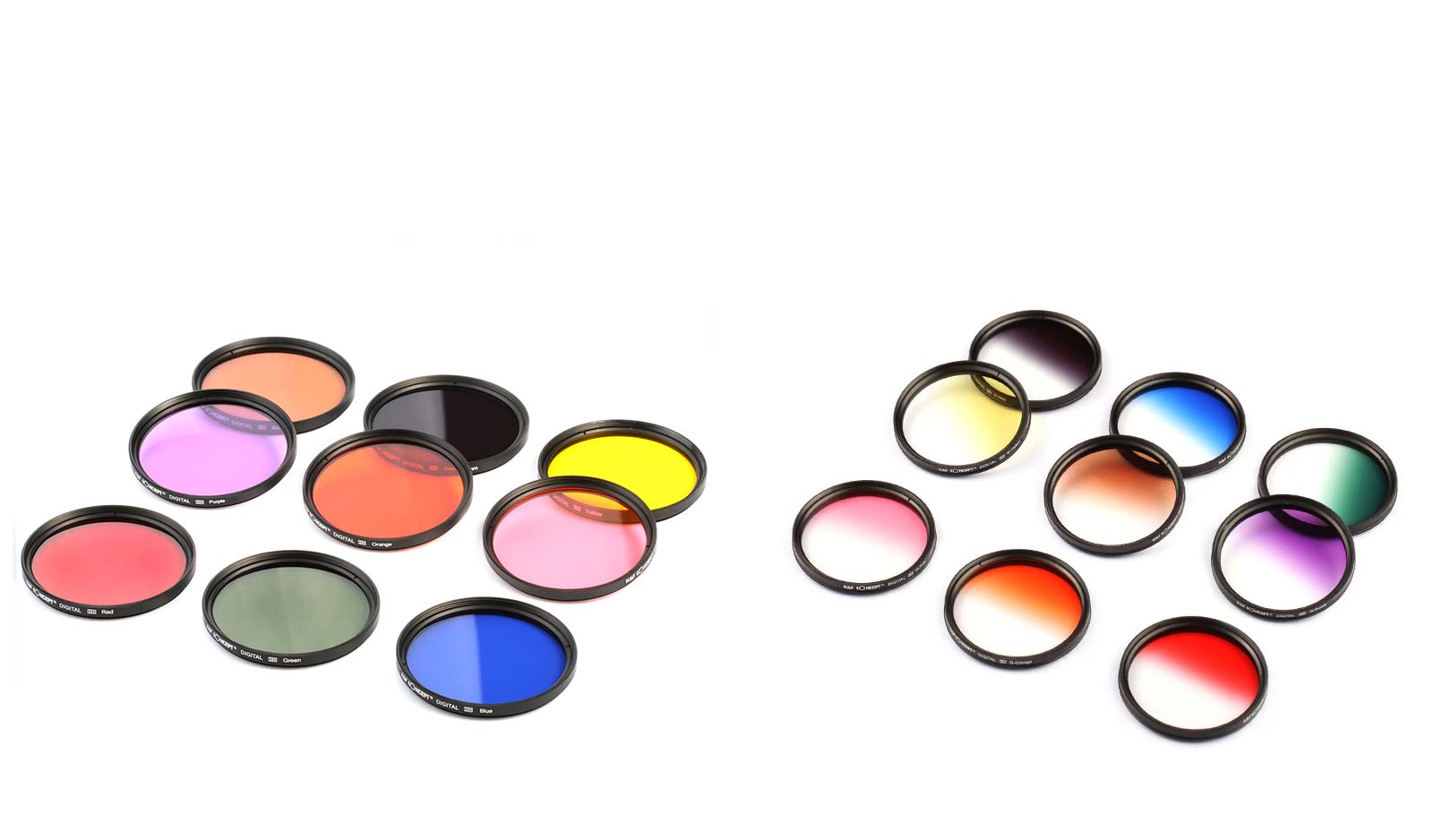 COLOR FILTER SET
Corrects colors, resulting in a change in camera white balance. Some color filters can subtract colors, blocking one type of color and allowing other colors through. These types of filters were popular for film. They are rarely used in digital photography, since their effects can be easily applied in post-processing.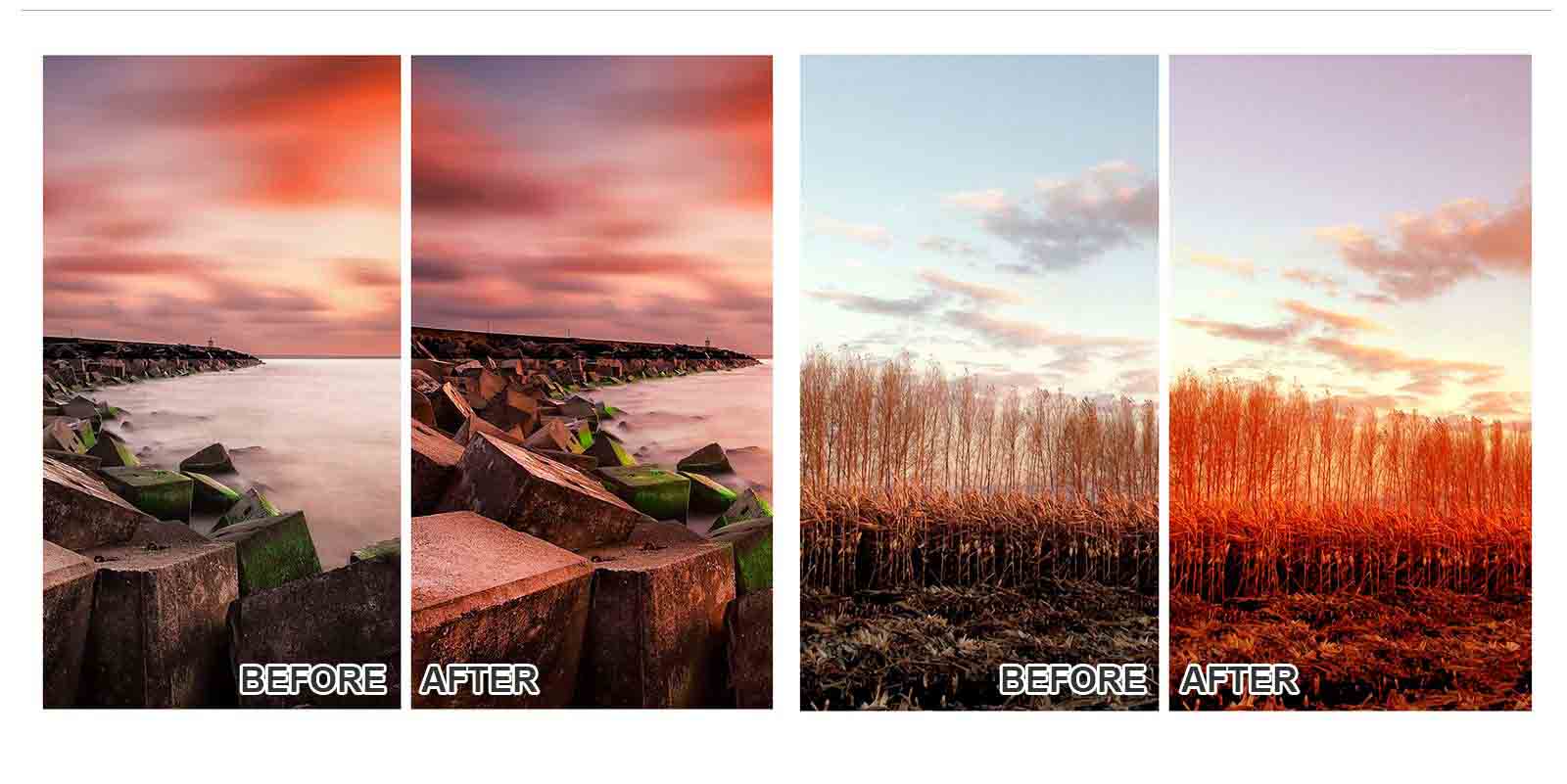 Graduated red
Graduated orange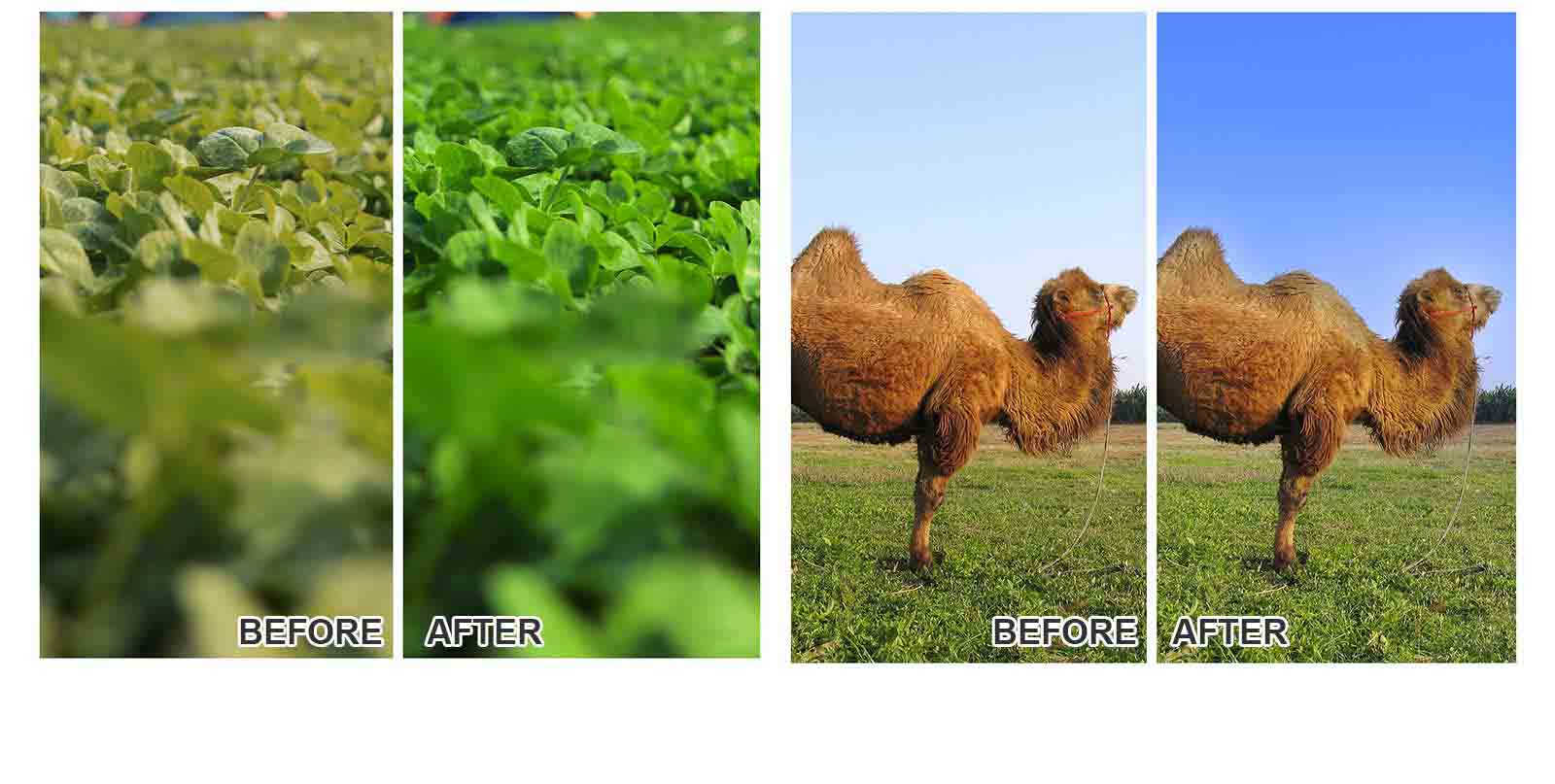 Graduated green
Graduated blue
Rating

123 reviews.

195 reviews.

13 reviews.

5 reviews.

3 reviews.

72 reviews.
Price

$27.99

$22.39

$29.99

$24.99

$59.99

$52.99

$23.99

$19.99

$17.99

$15.99

$69.99

$64.99

Model
SKU0820
SKU0127
KF01.1145
KF01.1318
KF01.1316
KF01.1064

Size

67mm
100*100mm
82mm
72mm
82mm

Transmittance

∕
0.125
∕
∕
∕

Multi-Coating

√
√
√
√
√

Antireflection

√
√
√

Waterproof

√
√

scratch-resistant

√
√
√

HD

√
√
√

Filter Material

Optical glass
Optical glass
Optical glass
Optical glass
Optical glass

Filter Thickness

7.0mm
2.0mm
5.5mm
5.5mm
7.3mm

Ring Material

Aviation aluminum alloy
Optical glass
Aviation aluminum alloy
Aviation aluminum alloy
Aviation aluminum alloy
satisfaction
i like it the way it is
17/09/2020
Lens
Looks great just waiting to try them out and improve my photos
23/08/2020
protects lenses without any distrortion
special effects
12/07/2020
Great item thanx
Great item thanx
21/02/2020
Excellent product.
Does what is says on the tin. Good product manufacture and clear instructions on use.
05/02/2020
These images belong to K&F Concept end users.
A
One more thing to check - if the end of the lens barrel on the powershot physically rotates when zooming or focusing, then the gradient filters won't work as they will also rotate...just a thought!