DJI Drone Filter Mini 3 Pro & Mini 3 HD Filter 6pcs Set (UV+CPL+ND8+ND16+ND32+ND64) with 28 Layer Anti-reflection Green Coating, Waterproof and Scratchproof
Buy 99$-15$, 199$-30$, 299$-50$, 599$-120$(Black Friday Price)
Free shipping worldwide
Buy now in the K&F Concept DJI Drone Mini 3 Pro filter ► 30 Day No Reason Return ► Set (UV+CPL+ND8+ND16+ND32+ND64) ► Fast Shipping From US Free ► Nano X Series

SKU.1946

SKU:

SKU.1946

71.99

https://www.kentfaith.com/SKU.1946_dji-drone-filter-mini-3-pro-hd-filter-6pcs-set-uv-cpl-nd8-nd16-nd32-nd64-with-28-layer-anti-reflection-green-coating-waterproof-and-scratchproof
Buy 99$-15$, 199$-30$, 299$-50$, 599$-120$(Black Friday Price)
Description
* 【28-layer optical coating】 This filter adopts AGC optical glass, and the filter surface has 28-layer optical coating, which has ultra-high light transmittance. Coating minimizes reflections, flares and improves image quality, and is also water, scratch, and smudge resistant
* 【Ultra-light】 The frame adopts an aerospace grade aluminum alloy frame, and each filter weighs only 0.8g
* 【Anti-glare】 The surface of the frame has a matte anodized treatment, and the anti-glare structure is designed to minimize the impact of reflection on imaging
* 【Easy installation/removal】Accurate installation and positioning, perfect fit with the body lens base, easy installation/removal, does not affect the gimbal load
* 【Included】 A set of Mini 3Pro propellers
Shipping
Free shipping worldwide
Sale
Buy 99$-15$, 199$-30$, 299$-50$, 599$-120$(Black Friday Price)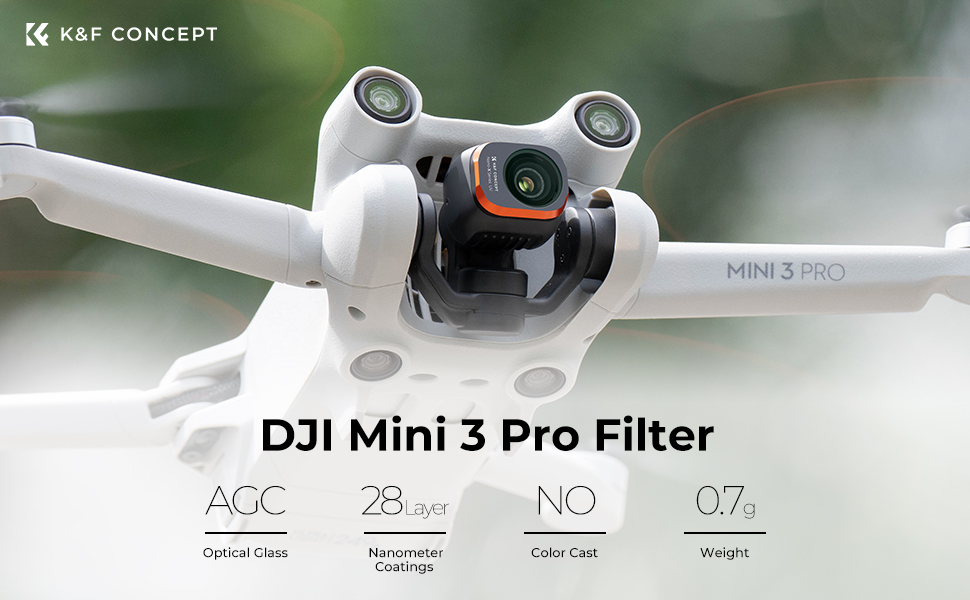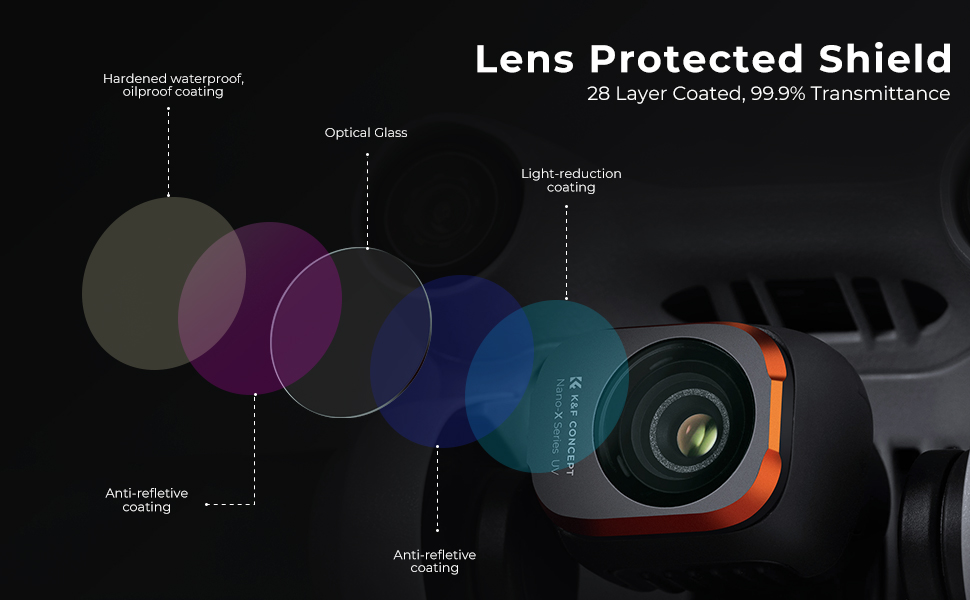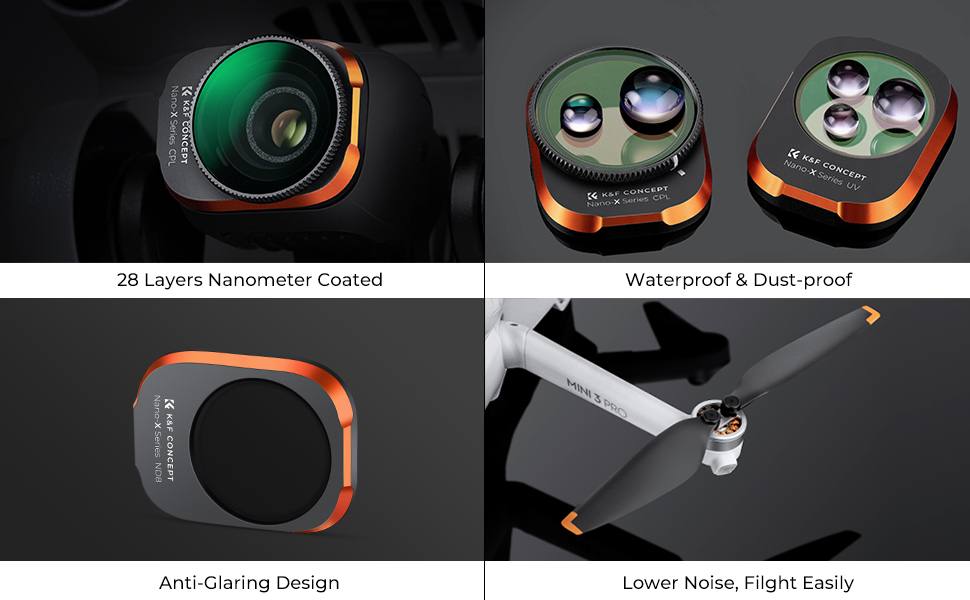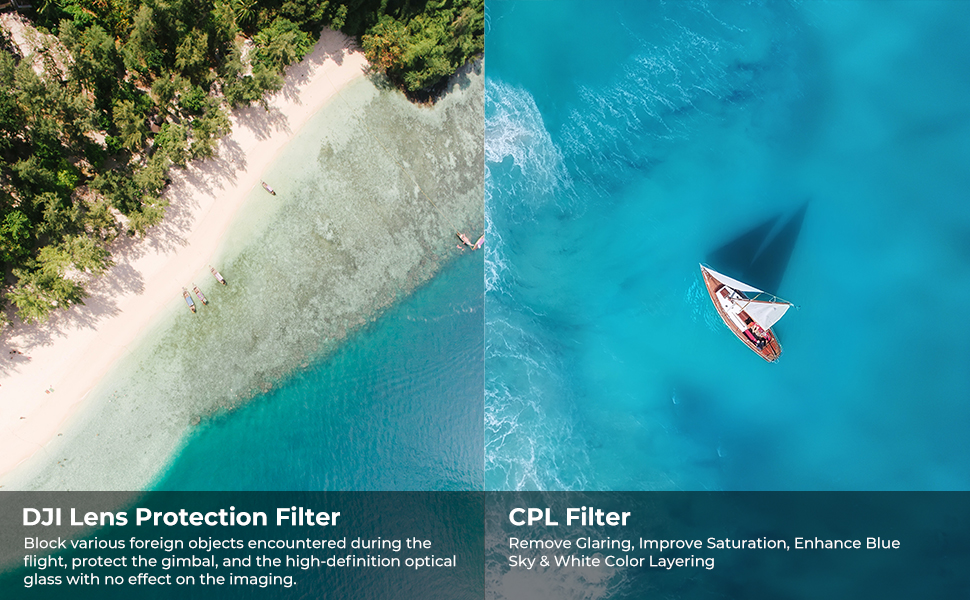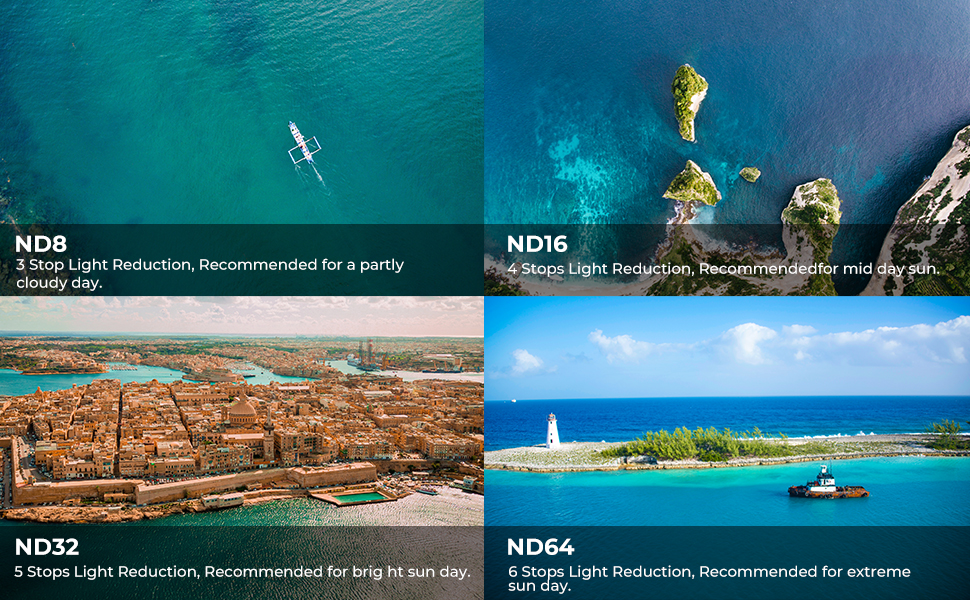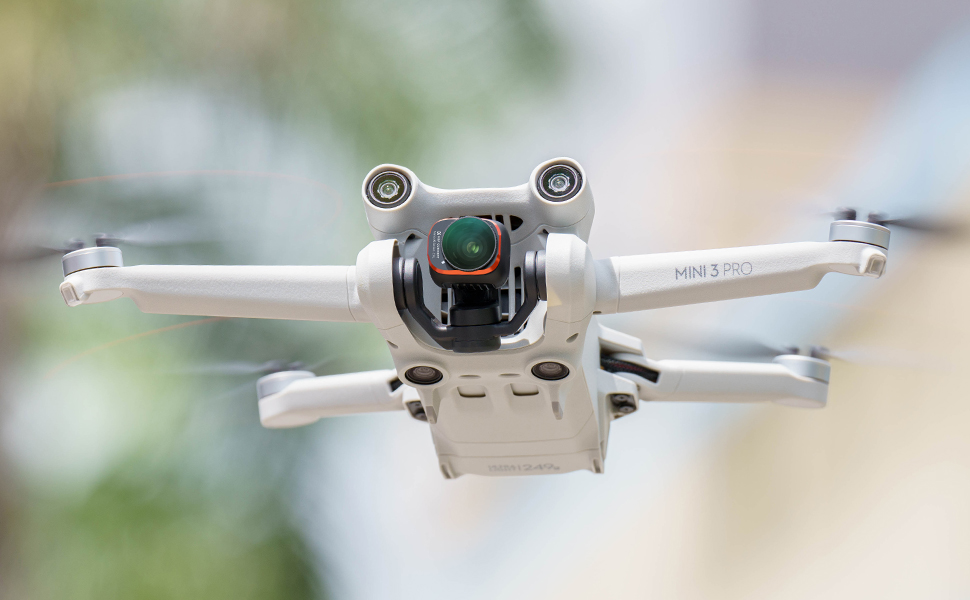 All Reviews
Image

All Star

5 Star

4 Star

3 Star

2 Star

1 Star
Even that mistakes can happen.
Even mistakes can happen.....It was wrong product, they are sending me new ones. Someone can say inconvenience, yes but mistakes can always happen, and the main thing is to correct than. Friendly easy and smooth my products are on the way to me, thank you for your service. It is the best way to build trust ...thank you
11/06/2023
Great ND Filters
Great Filters for mini 3 pro my favorite thing is they lock on to the gimble don't just slip over top also like you get 6 different shades from nd4 to nd1000 and they come in a protective case they feel very well made set even comes with a set of mini 3 propellers very happy with these nd filters
17/05/2023
Nice 6 Pack and Perfect Fit
I wanted ND filters for my DJI mini 3 Pro and this kit with 6 filters and propellers was exactly what I was looking for. Today was a very bright sunny autumn day and the light was too strong and harsh so I used these filters to good result and I am glad to have them to go along my mini 3. They come in a small plastic case to protect them and make it easy to carry the kit. Very easy to put on, it was something I thought would not be that way. I had to try them all on to see which one would give the best result for that sunny day and There was one of the six that helped with the image I wanted. If you are looking for ND filters for your mini I recommended them and you get propellers also.
17/05/2023
Add creativity to your Mini 3 Pro videos.
I like to fly my drones early in the day when there aren't many people about but the downside of this is that the sun is low in the sky, and this gets worse during the winter months.
I've been considering trying ND filters for a while, so I was delighted to have to opportunity of trying this comprehensive set which contains ND4, ND8, ND16, ND32, ND64 and ND1000, providing 2-10 stops of light reduction.
The filters weigh 1.1gm which is just 0.3gm more than the camera lens cove which is removed. This means the total weight of the drone is still within the 250gm limit for flying in A3.
As the Mini 3 Pro camera has a fixed aperture these filters provide an effective way of reducing shutter speed for more natural video recordings.
The filters are presented in a click-close plastic case. The case is a little larger than I would have liked, but it does make removing the filters easy and the empty space can be used to store the original frame or the filter that has been removed.
The camera on the DJI Mini 3 Pro is very small and I was concerned that I might damage it when removing the cover and replacing it with a filter but the whole process is quite simple. However, I found it wise to fit the filters above my drone case so, if anything was dropped, it would be easy to recover.
Because of current weather conditions and personal commitments, I've not yet been able to conduct a meaningful test. I'll add to this review when the opportunity arises.
17/05/2023
Makes a HUGE difference.
I'm enclosing one picture of a lake with no filters. As you can see, the reflection of the sky is overbearing in the lake. The other picture I'm enclosing is one with the filter. You can actually see the lake itself and the colors in the image appear to be more vibrant.

The fit on my Mini 3 Pro was perfect. Great filter.
16/05/2023
Good quality lenses that looks great on picture quality
The lenses came in an easy-to-carry case which is nice as I can just put it in the bag when I go out. They are labeled well and easy to put on the drone.
16/05/2023
great quality filters
K&F Concept ND filters

These ND filter are literally the most used filters i use along with friends when we are filming stuff.
These K&F filters is a brand ive never used before. These filter didn't add any weight to the drone which is nice, they were super easy to install and remove and the the kit provides a very good selection of filters that will suit almost all stiuations.

From the use of cloudy days to even the brightest of days and these did help with the motion blur when flying low and slighty fast also adding a more cinematic feel to the video.
The material used and the quality is really nice.
You do recieve extra propellers which i didn't use as i wasn't going to take a perfectly new mini 3 apart unless needed too and the filters was what actually makes the difference however, if you do have a slight accident then least you do have some replacements.

Overall a great quality filters that help produce some great footage. Value wise i think is a fair price to ask considering in the market today there are more expensive ones.
16/05/2023
set up your drone to a whole new level
great drone accessories to configure your drone to a whole new level and add extra filming experience.
great quality accessories at extremely reasonable and affordable price.

Well worth the asking money.
very light and easy to fit on a drone.
14/05/2023
Good quality lenses for DJI Mini 3 Pro.
This filter kit for DJI Mini 3 Pro is ideal to give another dimension to improve photos and video.

The filters are easy to slot in and feel secure once on. You get 6 in total which are ND4, ND8, ND16, ND32, ND64, ND1000.

They each have different uses in different situations and weather conditions, such as reducing reflections, flares, stopping light reduction and improving image quality.

All in all, it's a good quality set of lenses and similarly priced to others on K&F Concept.

I hope you found this review helpful.
14/05/2023
There are no faqs for this product.
SKU 2053 Drone Filter DJI Mavic 3 Pro Filter Kit 3pcs Show results