K&F Concept MT1225 12*25 Compact Binoculars for Adults Kids,High Power Easy Focus for Bird Watching,Outdoor Hunting,Travel,Sightseeing
Free shipping to eligible country
Buy KENTFAITH k&f concept mt1225 12*25 compact binoculars for adults kids,high power easy focus for bird watching,outdoor hunting,travel,sightseeing online, worldwide free shipping and 30 days return guarantee.

KF33.014

SKU:

KF33.014

29.99

https://www.kentfaith.com/KF33.014_kf-mt1225-12-25-compact-binoculars-with-clear-low-light-vision-large-eyepiece-waterproof-binocular-for-adults-kids-high-power-easy-focus-binoculars-for-bird-watching-outdoor-hunting-travel-sightseeing
Description
* 【HIGH-POWERED LARGE EYEPIECE BINOCULARS】 This binoculars has 12x magnification, 25mm objective lens and wide field of view, letting you look farther and see wider. BAK4 prism, it ensure imaging verisimilar.
* 【PORTABLE, COMPACT AND SMALL BINOCULARS DESIGN】 One hand can be mastered when you use the birding binoculars for opera,bird watching camping, traveling,wildlife watching,football games,cruise or other outside activity, the low light night vision goggles(Not for completely dark night) is more convenient for using and carrying.
* [High Quality FMC Optics] FMC coating and premium BAK4 prism, it ensurethe image you view bright and sharp. All design can mostly reflect the light to keep a good image and make you have a amazing experience. Professional binoculars for all outdoor sports activities.
* [Wide scope of application] It is a good partner for mountaineering, hiking, driving, racing, traveling, watching wild animals, bird watching, sightseeing, hunting, etc.
* 【DURABLE AND COMFORTABLE TOUCH】 The binoculars are made of ABS plastic and it also come with a cruise binocular strap, you can use this item in different situations. And nonslip rubber armor is made for secure grip, shockproof, light water resistant.The pocket size binoculars is not only suitable for men and women,but also suitable for kids.It is wonderful to be a gift on Father's Day and Children's Day.
Shipping
Free shipping to eligible country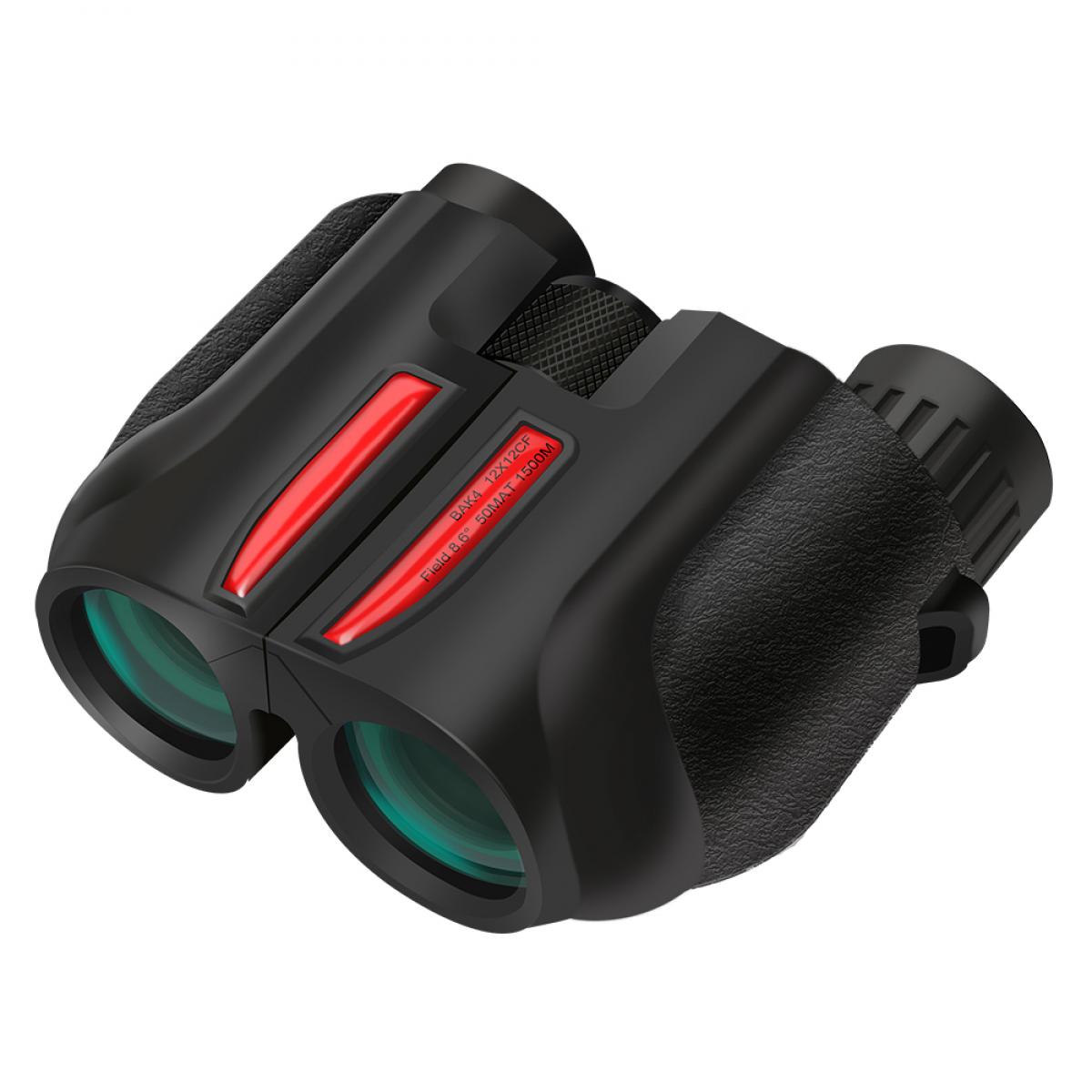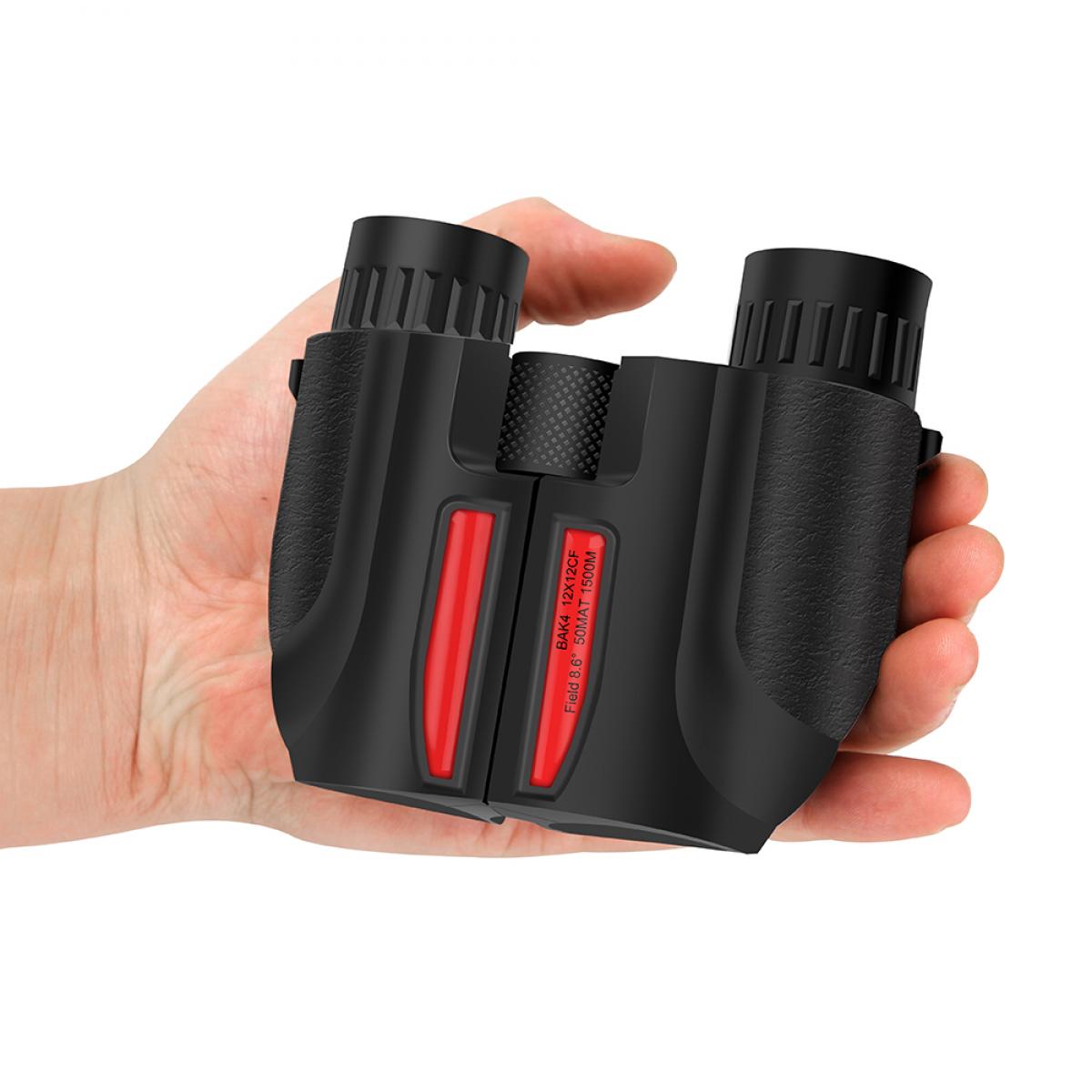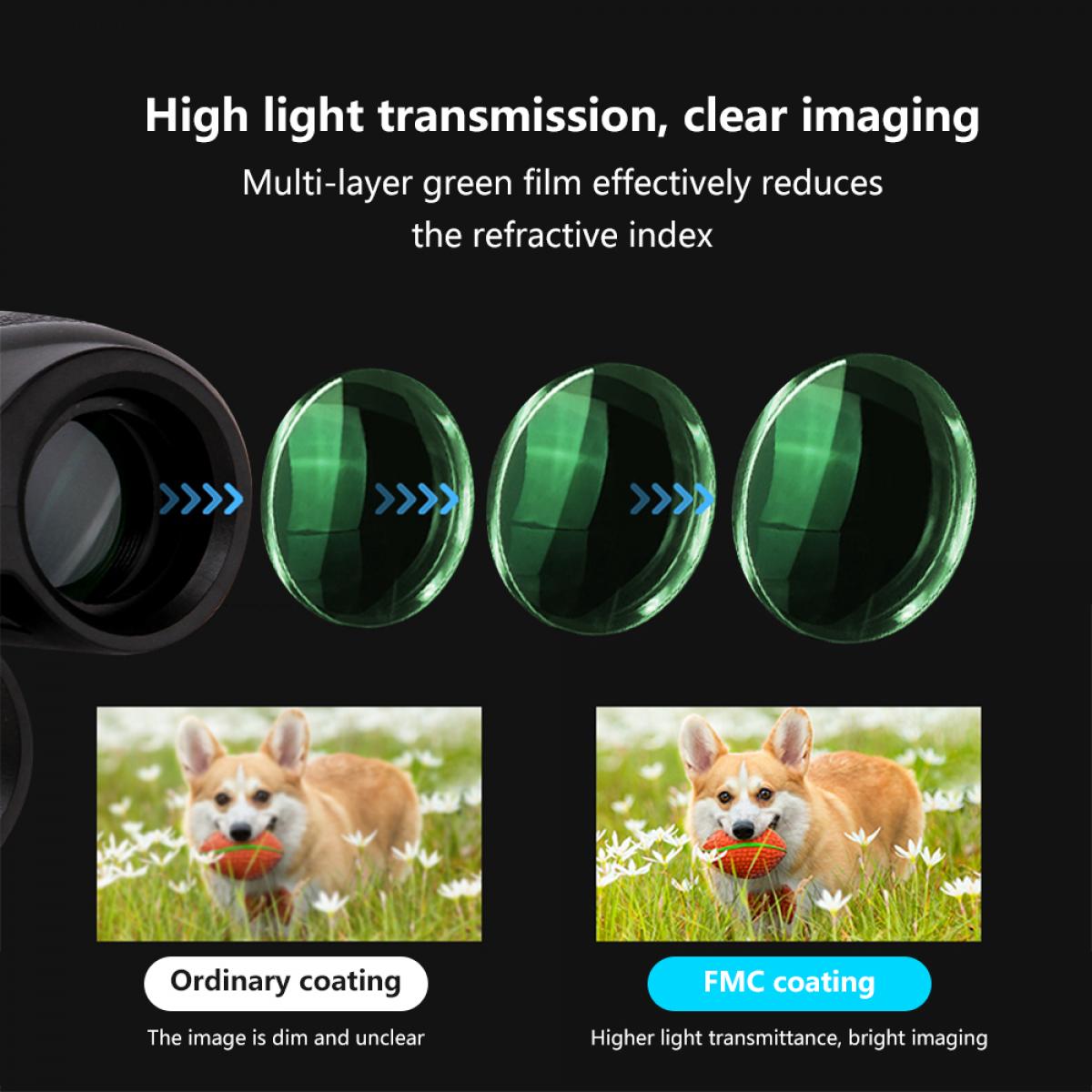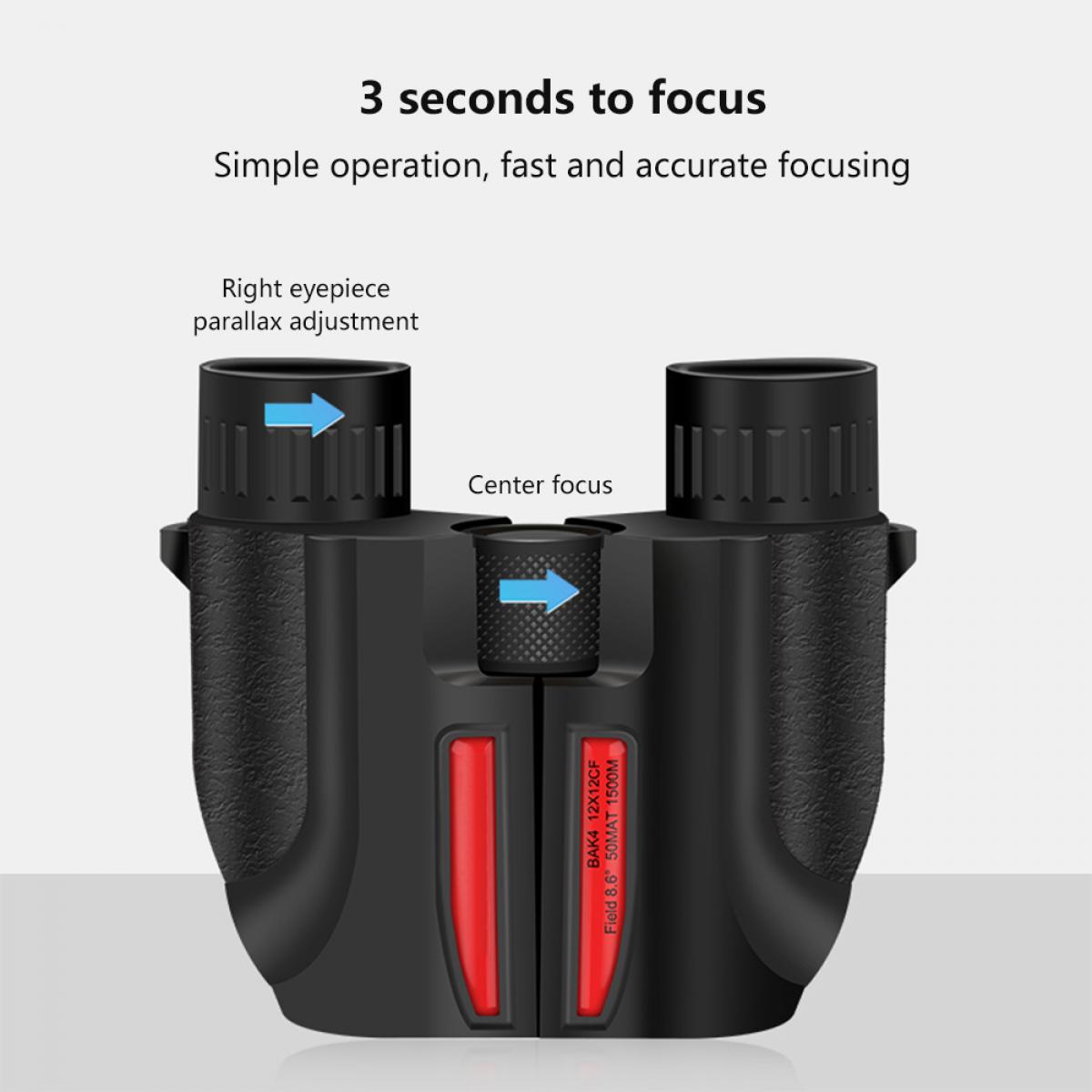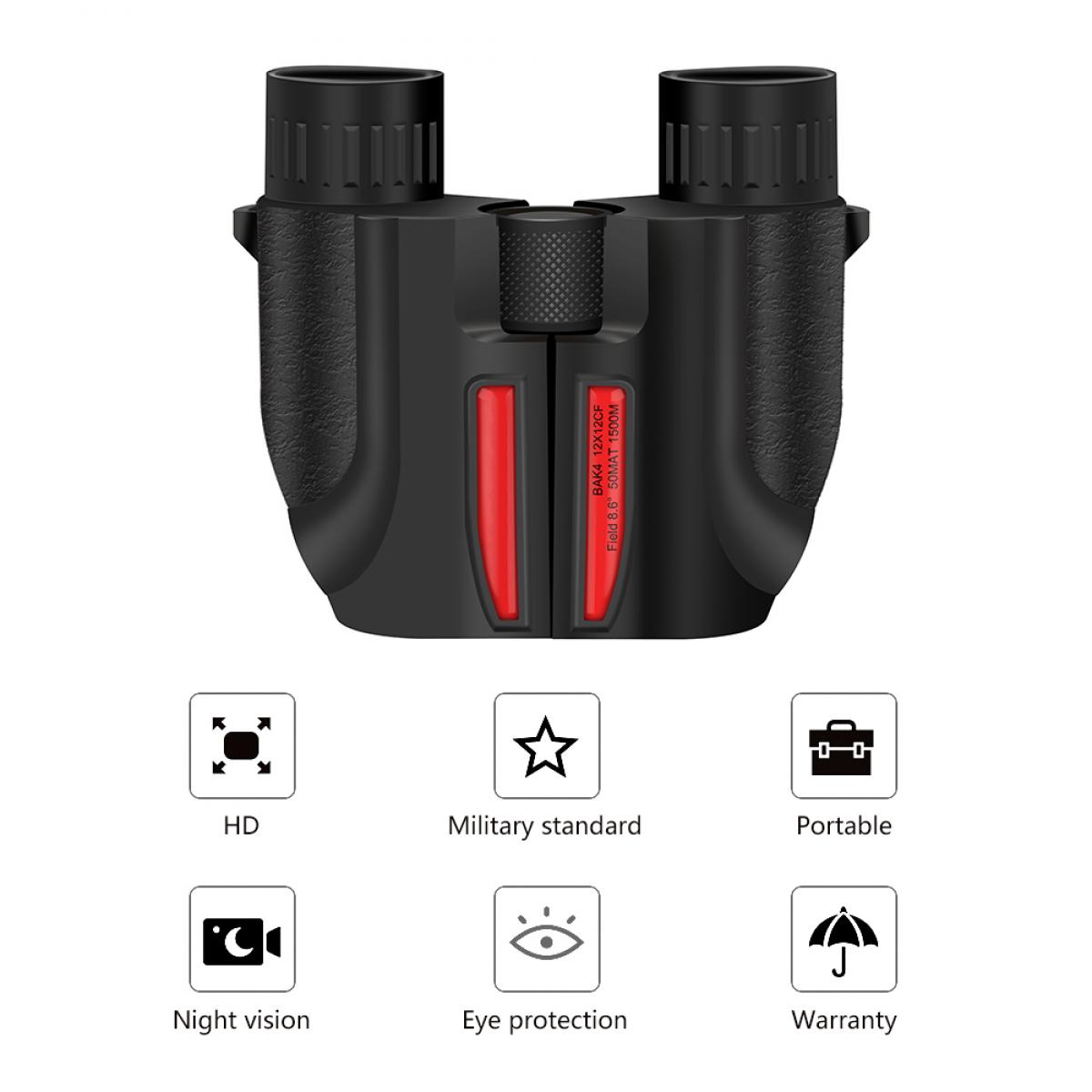 Perfect for the whole family, buy it now!
LOVE this binocular for our whole family's use! Adjusts easily with fantastic clear viewing of all distant objects. Birds, people, twigs, leaves, bugs....keeps little ones searching and sharing. Great grip and light weight made it a non issue on making sure it wasn't left behind - everybody wanted to use it. Packs easily in case, came with lens cleaning cloth and lanyard. Not a toy and made the kids feel mature being able to use an adult product. Very happy and highly recommend.
09/04/2021
Fully satisfied with the product. Worth for the price. Could be used for both adults and childrens.
Fully satisfied with the product. Worth for the price. Could be used for both adults and childrens.
09/04/2021
These are cheap and are good to look through them.
They binoculars are great. Very simple to look through and not very hard things to move around. Recommended for people who just want to get a quickie look i'm buy them for a good price.
09/04/2021
Great value for kids and adults
Great Binoculars for kids and adults. My family have started walking and hiking more so I wanted a small and light weight binoculars to view sites and bird watch with. I found this on amazon based on good reviews. The price was good. I like how it is light weight and small enough to carry around. Also good size that both me and my 6 year old daughter can use with ease. So good in fact that I am thinking of buying a 2nd one so we are not fighting over it. Lol
09/04/2021
Great Binoculars - Great Price
We took these on our trip to the Grand Canyon. I didn't expect them to be so good for the price. They definitely exceeded our expectations. I highly recommend purchasing these Binoculars. They were great for seeing the river, the canyon, the birds, what was going on across the canyon etc.
09/04/2021
The produce was the right size.
My wife just started a hobby of bird watching and your produce (Hontry Compact Binoculars was a perfect size for her and the quality of your product was outstanding. It is too bad that they were made in China, it is time we all get back to Made In the USA, not China, no China.Thank youBurney and Tina Krauger
08/04/2021
Great for Birdwatchers
My husband just bought me this product, just started looking at the birds outside my window. Binoculars are A+! Clear, easy to use and durable.
08/04/2021
Clear and good focus
I am very happy with these binoculars for this price. The image is super clear, and it comes into focus well. They're compact, and come with a soft case, a strap, and a cleaning cloth.
08/04/2021
birdwatching
starting some birdwatching, perfect for me!
08/04/2021
Good quality, good price
Image and build quality very good. Nice size and feels good to hold. Image clarity much better than my old binoculars.
08/04/2021