Sndway SW-800B Golf Rangefinder with LCD Touch Screen, Height / Speed / Area Measurement, Color Screen Touch, Automatic Data Storage, 800 Meters Measurement Distance
Buy 99$-15$, 199$-30$, 299$-50$, 599$-120$(autumn sale Price)
Free shipping worldwide
Brand:

KENTFAITH

Buy KENTFAITH sndway sw-800b golf rangefinder with lcd touch screen, height / speed / area measurement, color screen touch, automatic data storage, 800 meters measurement distance online, worldwide free shipping and 30 days return guarantee.

GW56.0017

SKU:

GW56.0017

134.99

https://www.kentfaith.com/GW56.0017_sndway-sw-800b-golf-rangefinder-with-lcd-touch-screen-supports-height-measurement-speed-measurement-
Buy 99$-15$, 199$-30$, 299$-50$, 599$-120$(autumn sale Price)
Description
* 6X Magnification & Measures Up To 800 Meters - The rangefinder can read distances from 3 to 800 yards and zooms up to 6X so you can take the perfect photo with confidence. It is a great rangefinder for hunting, golf, racing, bird watching, shooting, rock climbing and other outdoor sports.
* FAST AND ACCURATE MEASUREMENTS - This golf distance meter can measure the speed of fast moving objects with an accuracy of +/-0.5 yards. Built-in pin lock feature allows golfers to easily identify their pin, ideal for measuring golf flags, hazards and wooded areas
* 2 MEASUREMENT MODES & AUTOMATIC DATA STORAGE - This laser rangefinder has 2 measurement modes: Tournament-Legal Mode and Training Mode. It can automatically store 20 sets of data. Long press the "Back" button to access the records.
* HD LCD Color Touch Screen Display - 2023 Upgraded golf laser rangefinder with LCD screen and touch function. Easily discover your distance on its easy-to-read wide HD LCD color display.
Shipping
Free shipping worldwide
Sale
Buy 99$-15$, 199$-30$, 299$-50$, 599$-120$(autumn sale Price)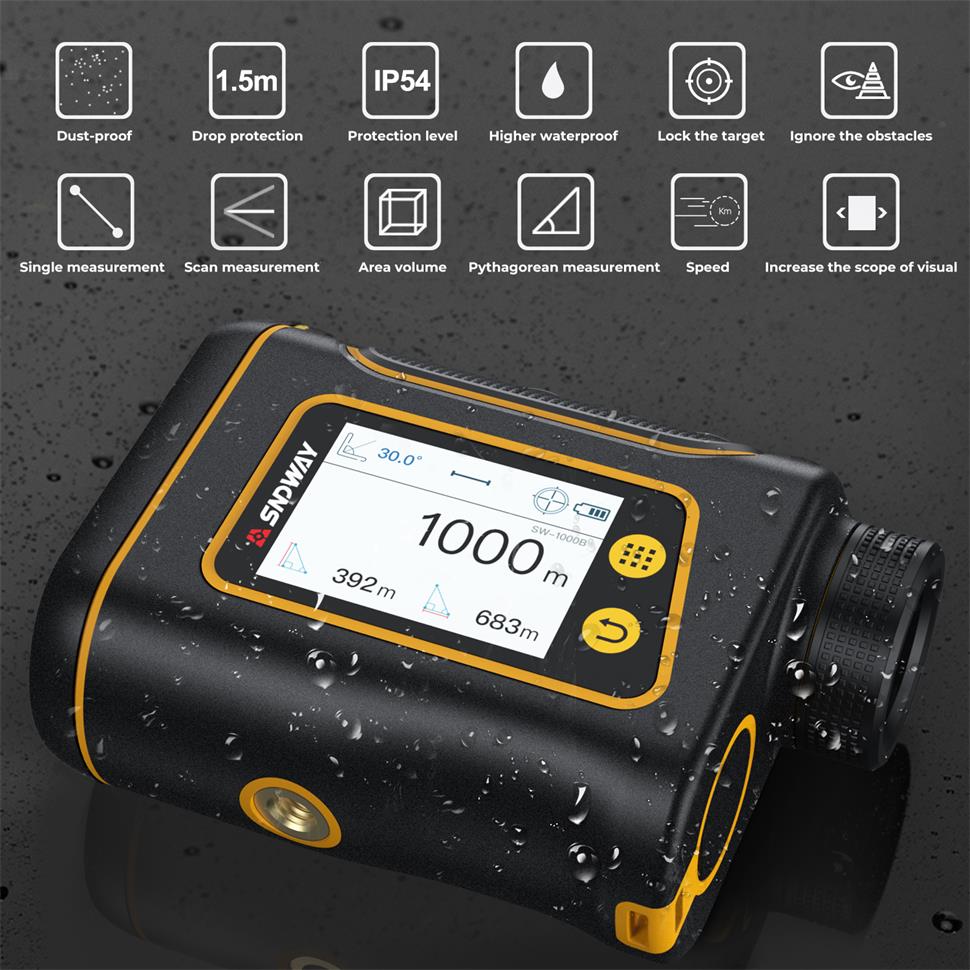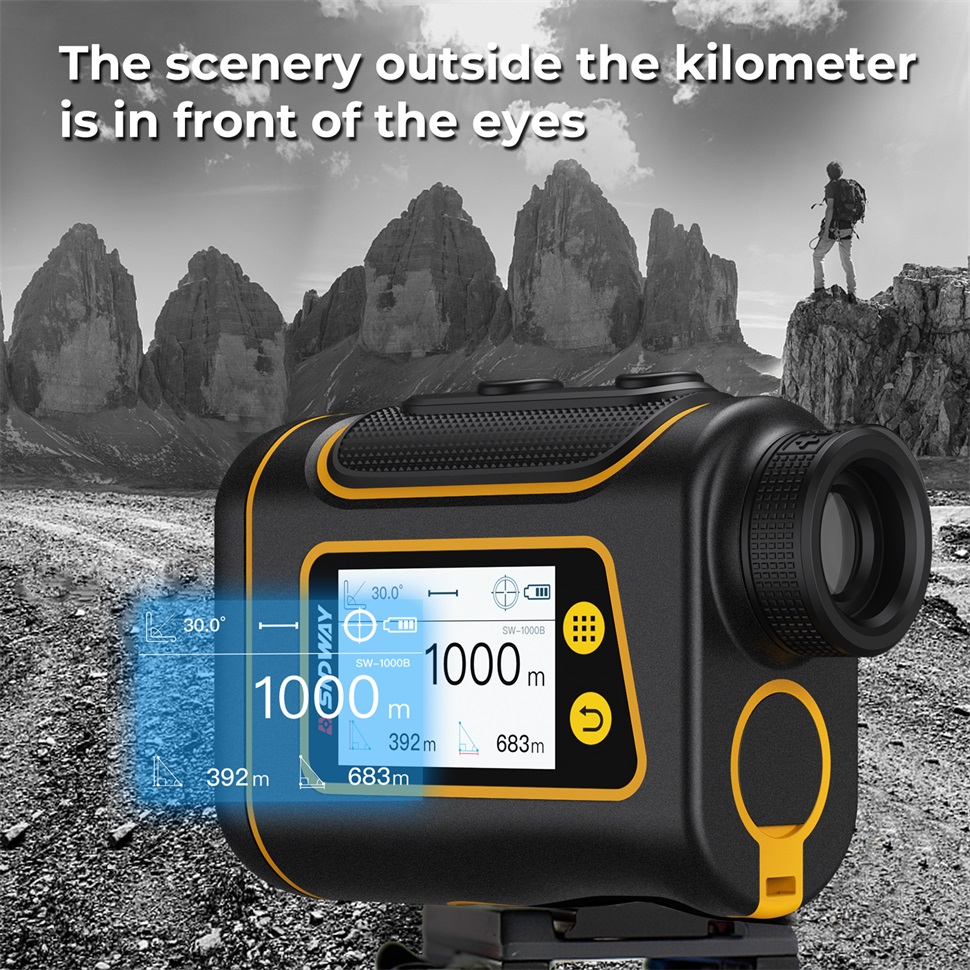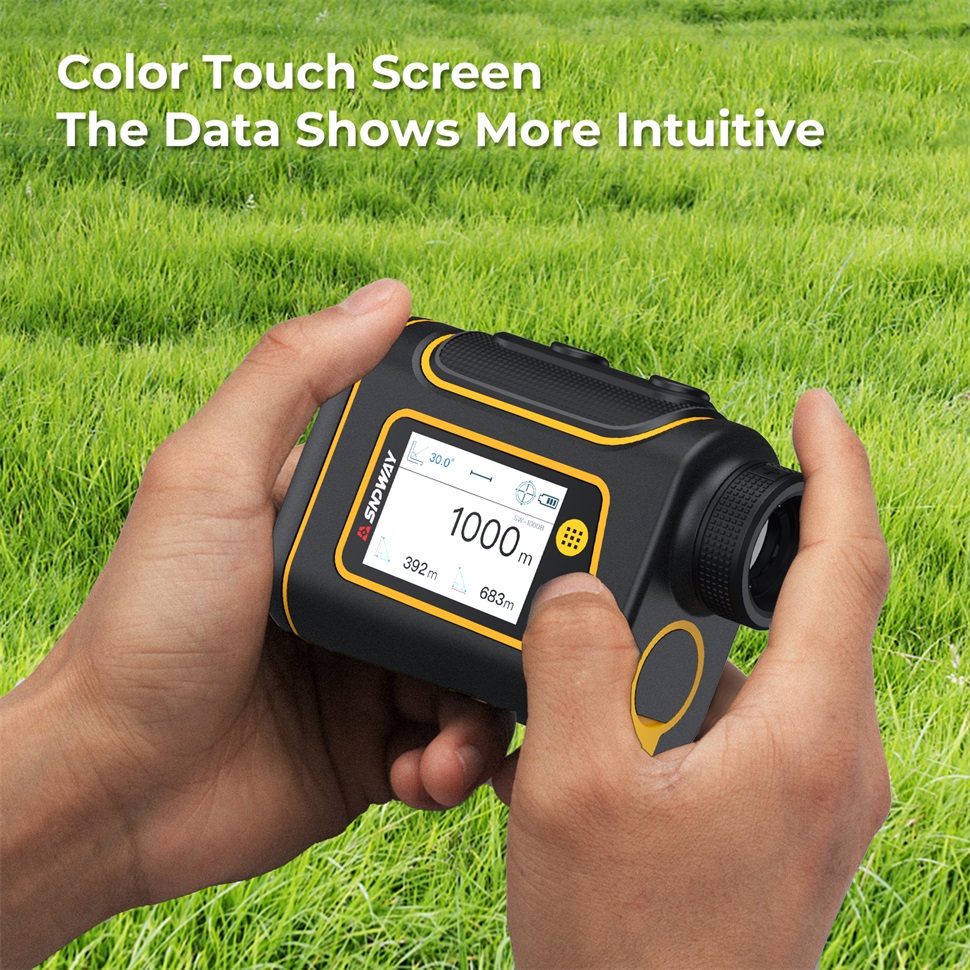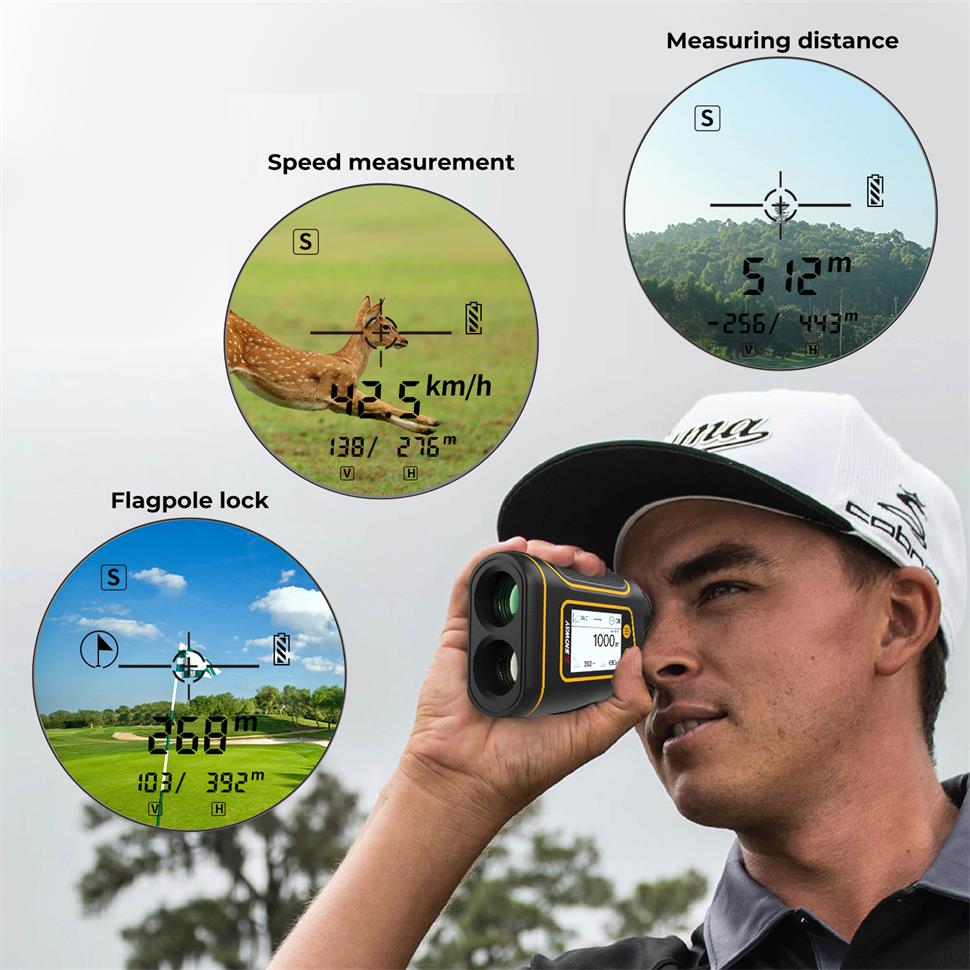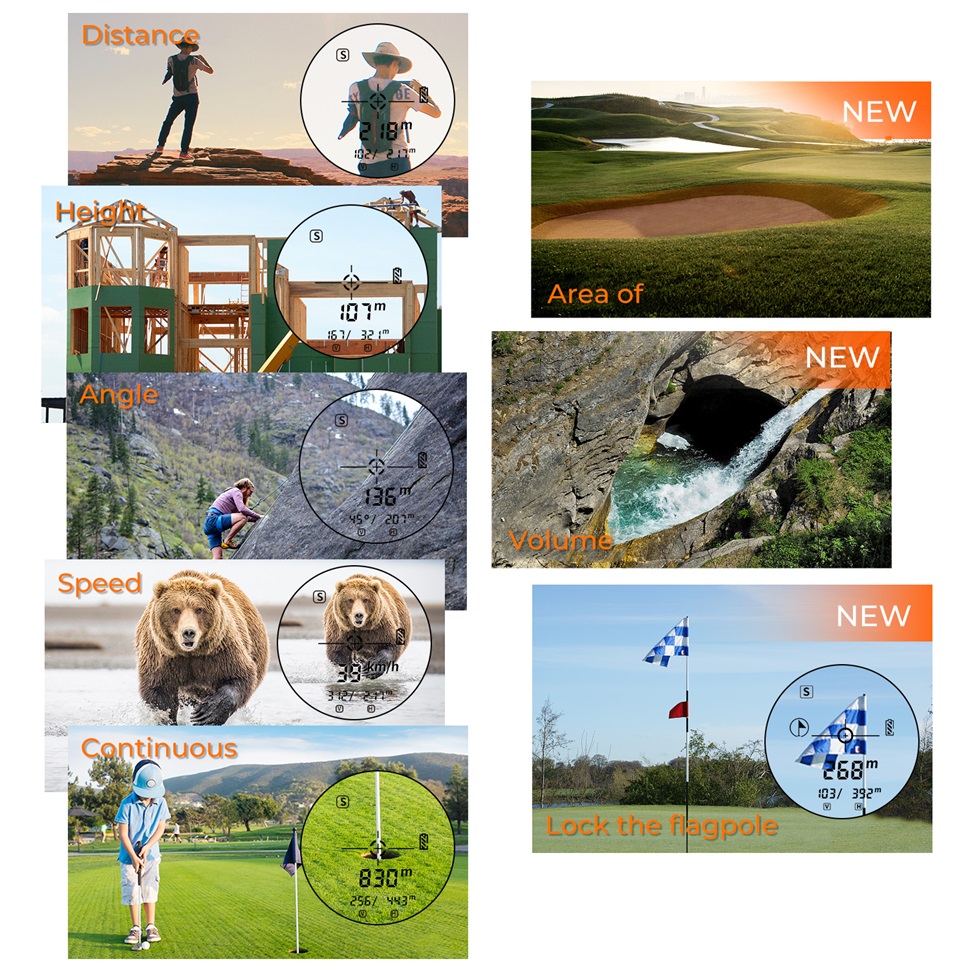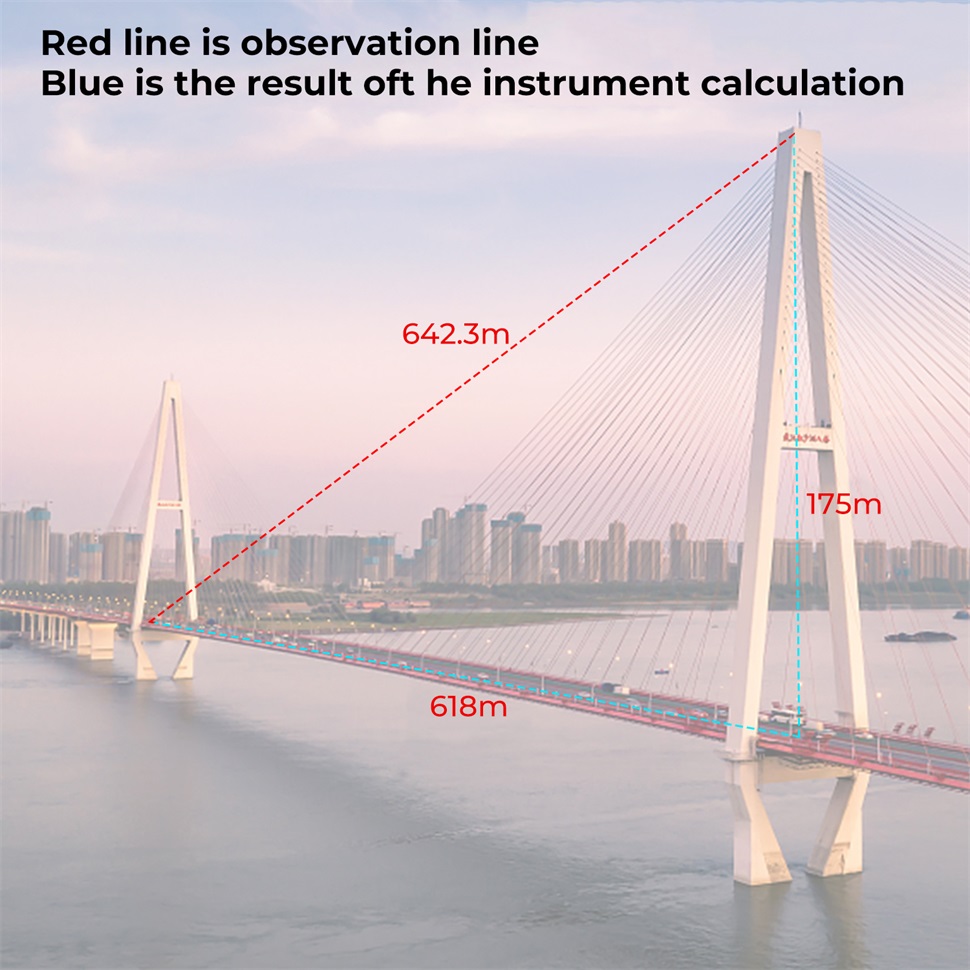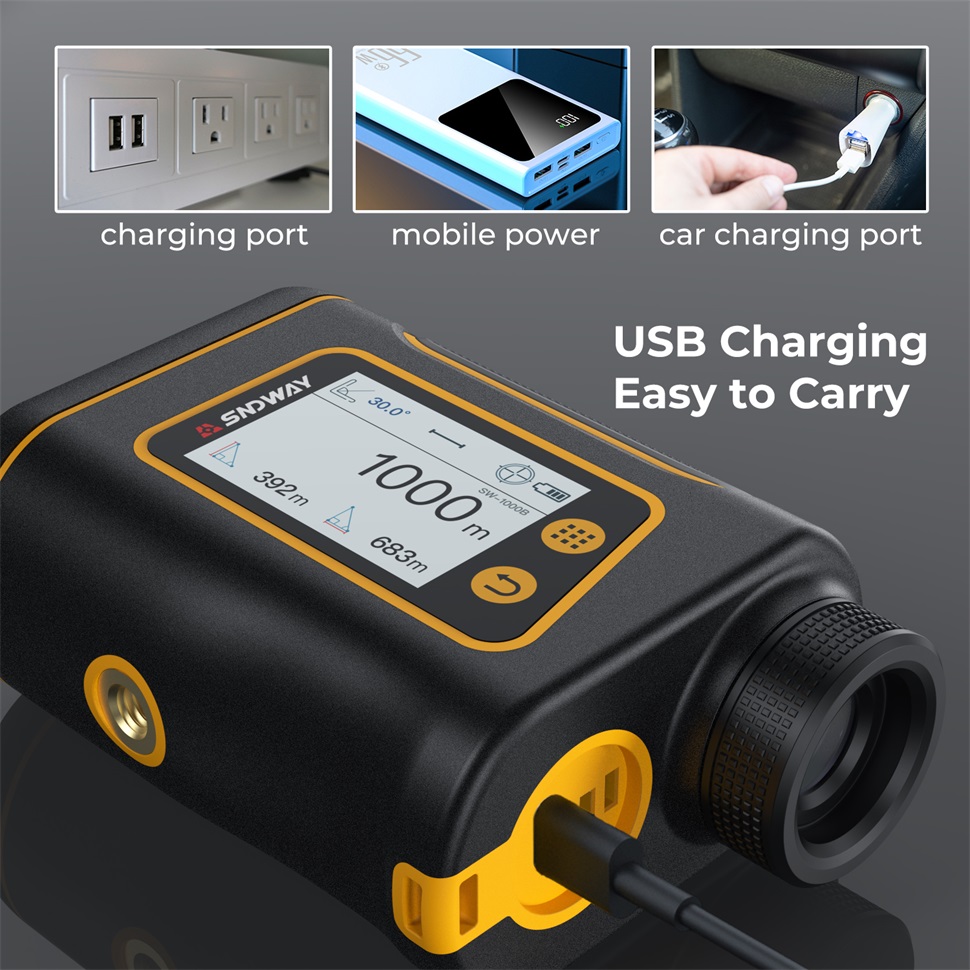 All Reviews
Image

All Star

5 Star

4 Star

3 Star

2 Star

1 Star
Great product for the price
I tested it on the shooting range and it's exactly the same measurements as the yard markers. Features volume and LED indicator. Can disable slope mode to make it legal for tournament play. Only $100, unbeatable! Lots of features so it may take a while to get used to everything.
15/05/2023
Important for golf
My son's godfather is a great golfer and we saw a commercial about it on TV and immediately thought of him. He finally used it last weekend and had loads of nice things to say about it. Accuracy matches what you pay for it. So this is a win-win situation for me.
15/05/2023
High-tech range finder with unique features
This range finder is perfect for golf! Used it on an 18 yesterday and was impressed with the accuracy. It's really cool to have a screen that most rangefinders don't have. I think I'll be buying another one to give to a friend as I'm sure everyone who plays golf will be delighted with it.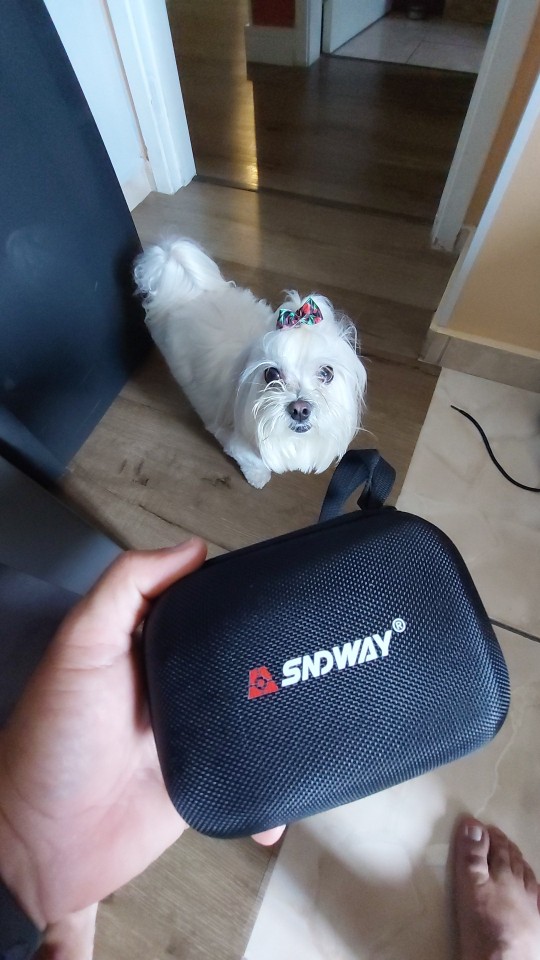 15/05/2023
Clean!
I'm only giving 4 stars for accuracy and ease of locking as I don't have a good way of knowing exact accuracy. However, if she's wrong, she's definitely very close. All in all the product works as advertised and it's good to have the screen to check
15/05/2023
Been working to resolve the issue
The range finder works great, it came with no manual but after playing around with it and figuring out the buttons it works great on the golf course too. Has many features that even the more expensive rangefinders don't have. Easy to use and the voice function is also helpful.
15/05/2023
Insanely accurate
This thing is frighteningly accurate, love it! At only $100 it seems to be one of the cheapest I've found that's that good. I always know which club to use and I would definitely recommend it to any avid golfer.
15/05/2023
What a bargain!
Great range finder! Accurate yardage readings appear on screen and look great on the golf course. Do not let this offer slide!
14/05/2023
Packs a lot into such a small package
My ex regularly takes our two sons to the golf course. His own father did that to him and his brother. A lovely way to spend a day strolling in a beautiful setting and chatting with our boys and learning about their lives. This range finder was a way for me to contribute as I don't play golf and don't really have much of an interest in the sport. But after I gave it to my ex for his next golf date, I heard from him that it was great. He's always been old-fashioned, like his dad - he eyed the hole and gauged his shot, but after using this cool little device for the first time he was amazed by all the features that gave him tons of information on how to Example the magnification so he can zoom in to check the tricky parts of a hole that can give you trouble or the touch screen and he loved the voice speaking to him so he didn't have to check the distance, taking the rangefinder from his eye - He could just listen to it. In addition, the little guy is lightweight, so transporting it on the golf course is no problem at all. One of my sons plays golf regularly with a group of guys he works with and told me he would take this range finder with him next time he played. Now I realize that this can be used for different purposes, for example hunting, but it really is an ideal and extremely useful tool for golfers. Considering what golfers pay for their clubs and club memberships etc, this unit is quite reasonably priced given its performance.
14/05/2023
Was a good person
Goodun so far
14/05/2023
There are no faqs for this product.
GW56.0017 SNDWAY SW-800B golf rangefinder