2-Cam Kit 2K Wireless Security Camera System with 180-Day Battery Life, AI Human Detection, Clear Night Vision, IP66 Weatherproof (EU Plug)
Out Of Stock
Product Unavailable
No Cancellation Fee
Buy 99$-9$, 199$-25$, 299$-39$, 599$-100$
New customer gift package
Free shipping worldwide
Brand:

KENTFAITH

Buy KENTFAITH 2-cam kit 2k wireless security camera system with 180-day battery life, ai human detection, clear night vision, ip66 weatherproof (eu plug) online, worldwide free shipping and 30 days return guarantee.

GW50.0046EU

SKU:

GW50.0046EU

175.99

https://www.kentfaith.com/GW50.0046EU_2k-security-camera-wireless-outdoor-security-camera-security-camera-system-with-180-days-battery-life-ai-human-detection-clear-night-vision-ip66-weatherproof-european-regulation
Buy 99$-9$, 199$-25$, 299$-39$, 599$-100$
Description
* The base station security system contains a new generation base station (only compatible with the cameras on this product page), which increases the wireless range and connection stability by 50-100% than ordinary wifi cameras. The power consumption is reduced by 20-50%, and the transmission speed is increased by 50%. A specially developed wireless communication protocol extends battery life by 50-100% to 180 days (event logging triggers 3min/day).
* 2K resolution allows real-time viewing of webcams, recordings or live footage. Suitable for outdoor or indoor use, 3MP HD resolution and automatic P IR cut switch give you high quality views even at night (up to 24 feet).
* Outdoor security cameras with built-in advanced motion detection and smart real-time alerts will help you receive timely message alerts on your phone anytime, anywhere (Only Eseecloud APP is supported)
* With IP66 water resistance, the home camera is durable enough to withstand extreme weather like snowstorms. Secure Wi-Fi camera with built-in mic and speaker to communicate with your family anytime, anywhere
* The Security Camera Indoor/Outdoor Wireless is completely wireless, allowing you to place it both indoors and outdoors without any annoying wires (2.4Ghz only, but not 5Ghz
Shipping
Free shipping worldwide
Sale
Buy 99$-9$, 199$-25$, 299$-39$, 599$-100$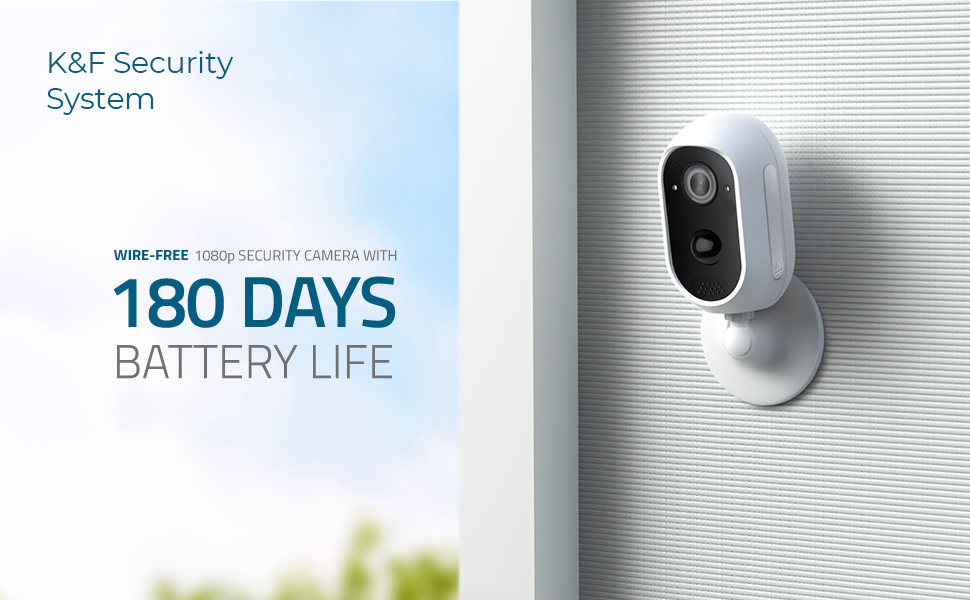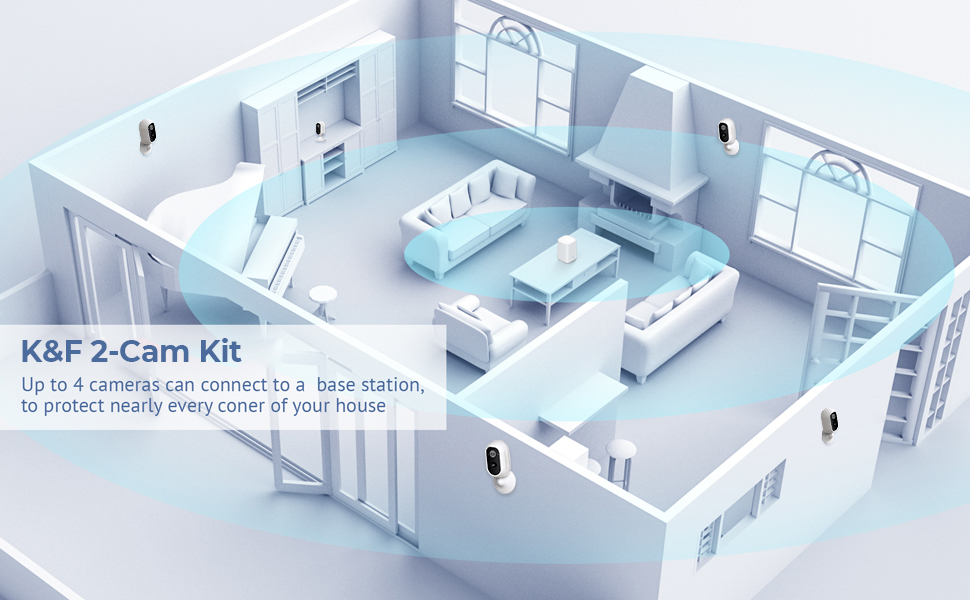 New generation base station camera system
2 cameras + base station combination, up to 4 cameras can be connected.
Compared with ordinary wifi cameras, the wireless range and connection stability are increased by 50-100%, the power consumption is reduced by 20-50%, and the live broadcast speed is increased by 50%.
The camera has a built-in rechargeable battery, which can be used for 180 days on a full charge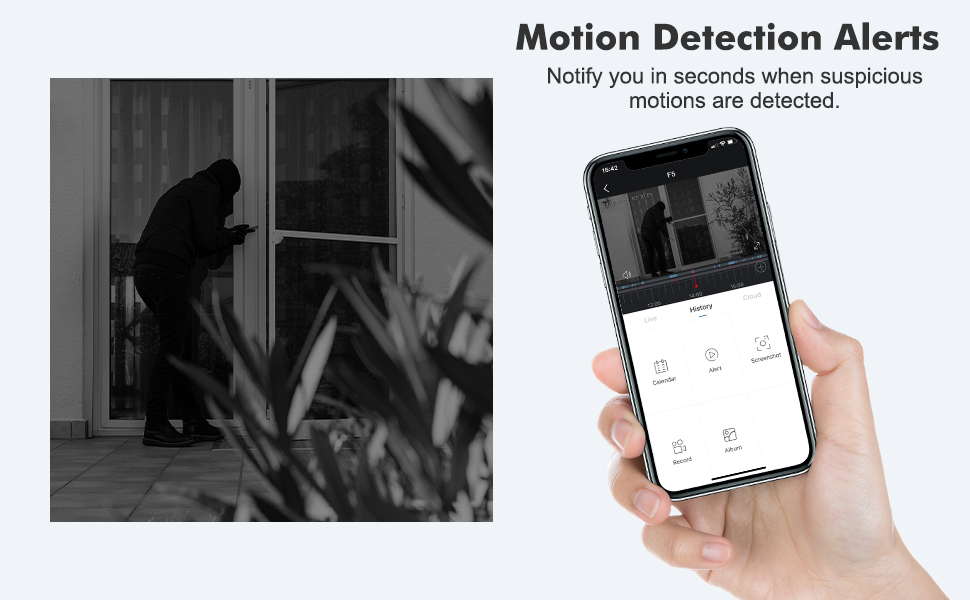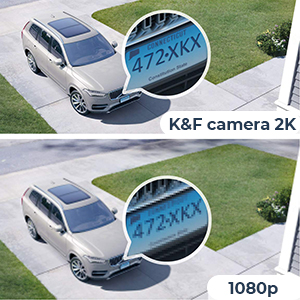 2K HD
The security camera supports 2K HD (2304 x 1296P), which is much clearer than 1080P, ensuring that you can see ultra-clear details during the day and night.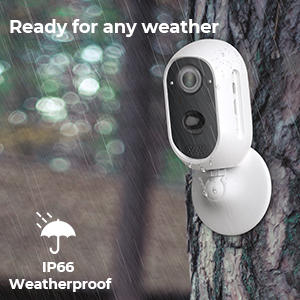 Connect up to 4 cameras
The base station can be connected to 4 cameras, giving the home the safest protection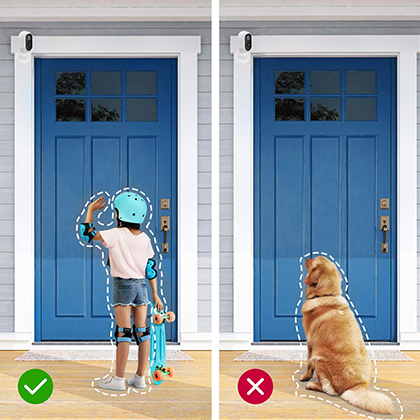 Humanoid detection
Smart detection reduces false positives from cars, pets, insects and more, and delivers notifications when you need them.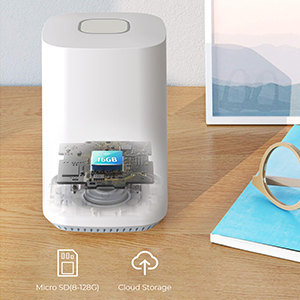 Support SD card storage and cloud storage
The base station can support cloud storage and sd card storage (not included, maximum 128G), you can choose one of them for recording and playback.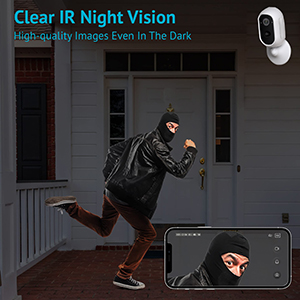 Night vision effect
The infrared setting gives you a clear view of what's going on outside, even at night, so whether it's a visit from a friend or a break-in, you'll be the first to know and take action.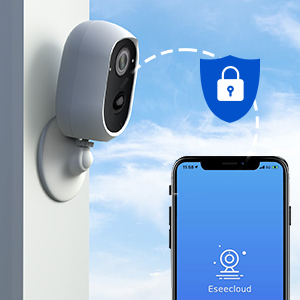 Data Security
Surveillance video data encryption can ensure the security of your pictures and videos during transmission and storage, and protect your privacy. (Only supported on Eseecloud APP)
All Reviews
Image

All Star

5 Star

4 Star

3 Star

2 Star

1 Star
WELL WORTH THE INVESTMENT
These work like a dream! The charge lasts about 4 months per camera and if you are monitoring your property, you do not need a "CLOUD" purchase as you can save your camera shots on your phone for future use. LOVE THESE!
29/03/2022
Great picture quality and features for the price
I bought these cameras to supplement a hard wired system. I did not have high expectations, however after experimenting with the cameras indoors I quickly deployed them outside. The setup has the base station hard wired into the router. One camera is on the far side of the house (brick exterior) and gets a 43% signal at about 75' distance including 3 interior walls. The other is much closer and the signal is 90%. Setup was a breeze, image quality is great during daytime and pretty good at night. With a lot of cameras you will get issues where the IR LEDs will be at too high an intensity and people faces will be all highlights without much contrast. These cameras seem to have Smart IR functionality where based on overall exposure they adjust the LED power that yields good images with people and moving subjects in them. The notifications work fine (iOS), and sometime you may have to manually go to the "Playback" function of a camera to see the footage you were notified about. The human detection is great (one camera is mounted high up above a doorway) and even at that angle is able to detect humans going up the stairway below. Battery life has been great (still above 90% after 3 weeks) but YMMV, if you mount these cameras in high-traffic areas with a lot of motion, they will be triggering and recording all the time and that will likely eat up more battery. I like the fact that there is no need to subscribe to cloud storage, and I have a 128GB endurance card in the base station.Customer service has been well above average, the exchanges happen within the message center in the app and the responses are prompt and they know the tech details on the system. One of my cameras had red/green/blue lines and after troubleshooting was diagnosed as faulty, a replacement was promptly sent and received within 3 days.Overall, this is a neat system with great picture quality, good battery life and excellent detection capabilities. Time will tell if the cameras last in bad rainy weather, mine are mounted under cover on the porches.
15/03/2022
Great battery life but software problems, huge delay when viewing video, and broken Alexa support
UPDATE: I've been offered free product and $50 to delete this review.Further, employees of Laview have been constantly contacting me by email and PHONE even after I returned the product. I have taken off 1 star just for that behavior.____________________Original 2 star review____________________What I liked most about this system is the great battery life of the camera.The video quality was fine. Motion detection from people walking by was pretty spot on.However, there were several things that weren't good, and these mattered more.There is a 5-10 second delay between an event and the app reporting it. E.g., when viewing video in the app, it is delayed by that much. Motion notifications are delayed that much. This is likely an indication that the video stream is being sent to distant servers (e.g., to China) for processing. For contrast, my Wyze cameras (which are also camera-to-cloud-to-app) have near instantaneous video and motion notifications.I could not get the base station to connect to my WiFi. It would only work hardwired to the Ethernet. LaView support told me there is a software update for the base station to correct this, but when I check for updates, none are available. Then they told me they would send a special update to apply to the base station. That seemed suspicious.After linking the LaView skill on my Alexa account, I could never get the video to show up on my Echo Show. It would always give a blurred out image and display "Buffering" forever. In contrast, my Wyze cameras display on the Echo Show with about 1 second of delay.I have returned this product.
26/01/2022
Great Security Cameras
Very easy to install and setup. The night vision works amazing. You can set your zone area you want the motion detection to scan and have the option for local Micro SD card storage or the option for cloud storage. Highly recommend. The picture was taken during the dead of night. Great night time vision.
11/01/2022
Amazing camera system, I love the Hub concept!
Super impressed by the advanced human detection motion detection, no more false notifications on windy days, literally only detects a person when you turn it on.Battery life is amazing, have used them nonstop for 3 weeks, both cameras show 100%. I love the Hub concept, can use one memory card for multiple cameras, saves $$$. Range is great, I have the cameras on either end of my 4,000 sq ft ranch, both have great reception. The tamper alarm is also a nice touch. Highly impressed with this new camera system.
11/01/2022
I Had Some Reservations Because of the Price... But, I'm Sold.
I was leery because of the price, but I have 4 other LaView cameras and have been happy with them. The base station was easy to setup and connects directly to my modem, which I prefer over strictly Wi-Fi. Now, the cameras connect wirelessly to the base station, though.I replaced two cameras, one that was outside and one inside for me to entryway. Both were equally easy to setup.There's not really a delay between the outside camera that faces my car, and the base, even with the thick brick separating them.The attached two pictures are from the outside one with sunlight and me for perspective and the other during the snowstorm the other night. Also for perspective.The alarm is pretty loud and annoying, especially if you are tweaking the camera and set off the tampering alarm. Which is a nice feature to have on outside and turned off inside.The base station also supports a 64gb SD card with a nice compression rate to maximize the storage space. I'll be interested in testing the wireless battery life, especially for the specific outside camera. One can hear the motion detection click on, so you know that's also working.
04/01/2022
Works well for me
Works well for me, had no troubles connecting the base station or the cameras to the app. Easy to install with the screw template. Mounted on porch and driveway and was able to pick up all the movements and view them in the app.
02/01/2022
The only camera system you will need to buy
I wish I would have found this LaView set before I purchased 16 other cameras that I just didn't like or never worked properly. This set is PERFECT. First I like that it has a base that is where you install SD card and allows the completely honest wire free cameras to be placed further away from your home or business. I like that they will only need a recharge about every 270 days except during very cold temperatures. I really like the AI intelligence thermal detection human body filter. If you are looking for a simple to install camera security system filled with excellent features, give this a try.
30/12/2021
Faulty app or camera?
I am updating my review from two to four stars for a few reasons. The company reached out to me after I wrote my review and assisted me with my issues. They were very helpful and friendly. I now have all my LaView cameras up and working with Alexa. I can view them on the app or from any Alexa device with a screen including my Echo show 5.The base of this unit helps to get expand the Wi-Fi signal so that I could put these cameras farther away from the router than normal security cameras. This is very helpful as there are several places around the house and out buildings that I want to secure. I haven't had them long enough to see how long the battery lasts but the battery meter has barely moved after several weeks.I have two different LaView outdoor cameras, one set of two with the base and one slightly larger camera without a base unit. They all work perfectly fine for my needs. I will be in expanding my setup in the near future and I will definitely be purchasing more LaView cameras.I might have been a little hasty with my original review as I have little patience.--------------------------------------------------------------------------------Original review...I really wanted to like this set up, especially for the price. Now I know why it was half off on sale. I purchased several different versions of the LaView cameras at the same time, indoor and outdoors. I wanted to use one app for all the security cameras.I got everything working very easily except for this group. The base would hook up to the app and the cameras hooked up to the base but I could never get a video to show up on the app from these two cameras.I know that these only work on 2.4ghz so I tried two routers without any luck. I tried connecting them wireless with the same results. I tried to get ahold of their support group but they only work certain hours with the ability to leave a message and they would get back to you in 24 hours. Over 48 hours later and I haven't heard a word back.So, I am packing up this set and returning them. I also have one of their slightly larger outdoor camera so I will purchase two of those because I know they work.
30/12/2021
A
No, the security can only connect to your phone through Cloudedge APP.
Show more
Surveillance Cameras
Video Resolution
2K
Power Supply Method
Constant Current
Built-in Battery Capacity
5200mAH
Storage
Cloud storage/micro SD (maximum 128G)
Pan Tilt
/
Motion Detection
PIR
Motion Detection Range
7m/22.96ft
Waterproof IP Rating
IP66
Night Vision
Infrared Night Vision
Night Vision Range
8m/26.2ft
Alarm Method
Alarm Information Push
Two-way Talk
√
Connection Method
2.4GHz WIFI
Application
Cloudedge