12x50 Monoculars Anti-Fog High-Power Single-Lens Telescope with Phone Holder & Tripod BAK4 Prism for Wild Animals Hunting, Camping, Trip
New customer gift package
Free shipping worldwide
Waterproof and anti-fog monoculars, 12x50 high-power high-power single-lens telescope, with smartphone holder and tripod BAK4 prism, suitable for wild animals hunting, camping trip, wild animals

KF33.021

SKU:

KF33.021

29.99

https://www.kentfaith.com/GW01.0234_waterproof-and-anti-fog-monoculars-12x50-high-power-high-power-single-lens-telescope-with-smartphone-holder-and-tripod-bak4-prism-suitable-for-wild-animals-hunting-camping-trip-wild-animals
Description
* [12X50 HD high-power monoculars] Provides 12 times magnification, the objective lens is up to 50 mm in diameter, and the best viewing distance is 96m/1000m, providing clear and bright images and different views. It is very suitable for bird watching, hunting, hiking, camping, traveling, wildlife, scenery, etc.
* [High contrast and resolution image] The zoom telescope is equipped with BAK-4 prism and full multi-coated (FMC) lens to ensure excellent light transmittance and brightness. The light transmittance reaches 99.5%. With low-brightness night vision function, it can help you see things in low light (you can't see anything in complete darkness), providing you with an amazing viewing experience. The adjustable eye mask also allows you to rotate up and down easily and quickly, allowing you to get the best viewing angle even when wearing glasses.
* [Waterproof, anti-fog, dustproof, shockproof] Nitrogen-filled and waterproof, this monocular binoculars built-in lens dust cover can prevent the lens from being affected by dust/moisture/debris, ensuring that you see all clear details. Its rubber surface is impact resistant, protecting it from drops and falls, and durable external protection enables it to withstand harsh weather conditions.
* Equipped with a smart phone holder, suitable for almost all other smart phones on the market. Easy to install, provide high-definition images or videos to share with friends.
Shipping
Free shipping worldwide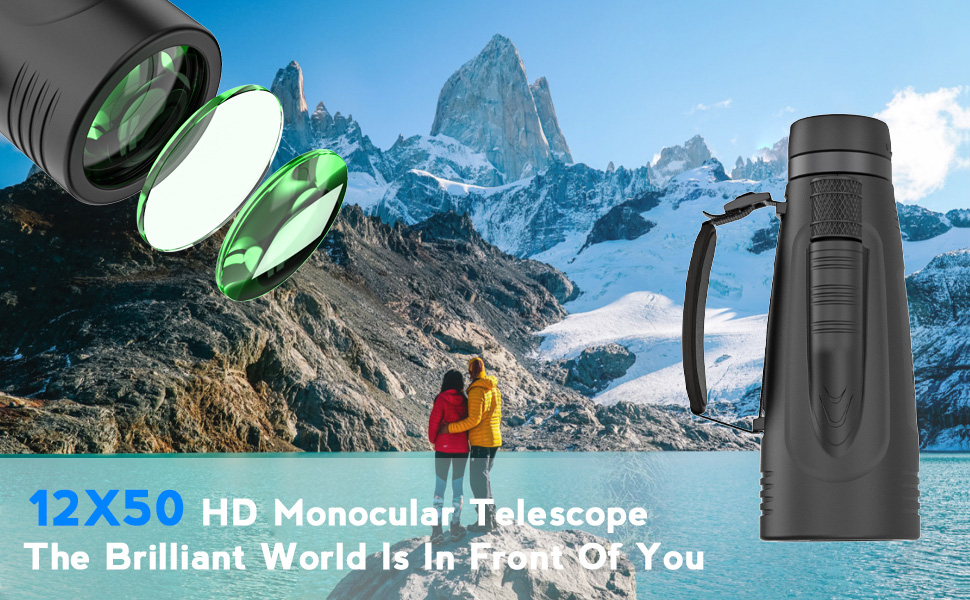 Enjoy magnifying and Sharing!
12X50 HD High Power Prism Monoculars specially designed for any outdoor enthusiast, this monocular is perfect for hiking, hunting, climbing, bird watching, watching wildlife and scenery, and other outdoor activities. It brings the world closer and provides high-resolution images with extremely accurate color reproduction.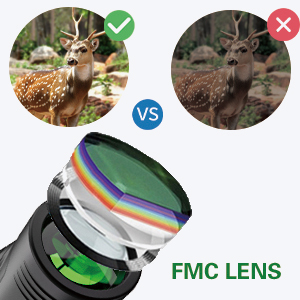 Upgraded BAK-4 & FMC Lens
BAK-4 prisms, full multi-layer objectives, and large eyepieces ensure high-definition vision, excellent light transmittance up to 99.9%.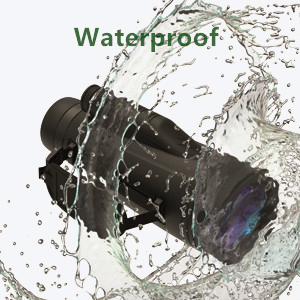 Waterproof And Fogproof
Prevents moisture, dust, and debris from getting inside the monocular - designed to inhibit internal fogging. Great for any weather and any environment.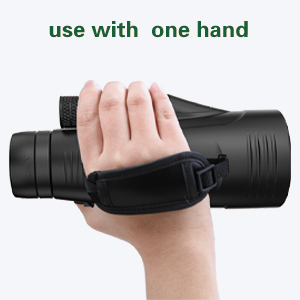 Fast Focus With Hand Straps
Ergonomically designed for a comfortable grip, you will get a magnificent view easily and fast with just one hand. Added a hand strap to make your use more convenient and comfortable.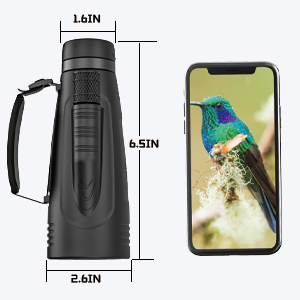 Compact Monocular
Just half size of the binoculars and only 0.8 lb, super lightweight and portable, you can take it anywhere.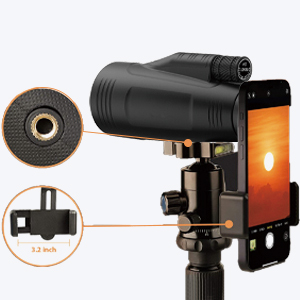 *1/4"-20 Stand Tripod Threads
1/4"-20 tripod threads hole/ Brass screwed hole is built-in at the bottom of the monocular - You can connect it to a camera tripod.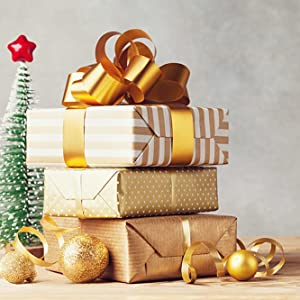 Choose Us, The Coolest Gift
It is a perfect monocular telescope for adults and kids, the best gift for your family and friends. Choose K&F Concept, capture beauty view and share happiness with others!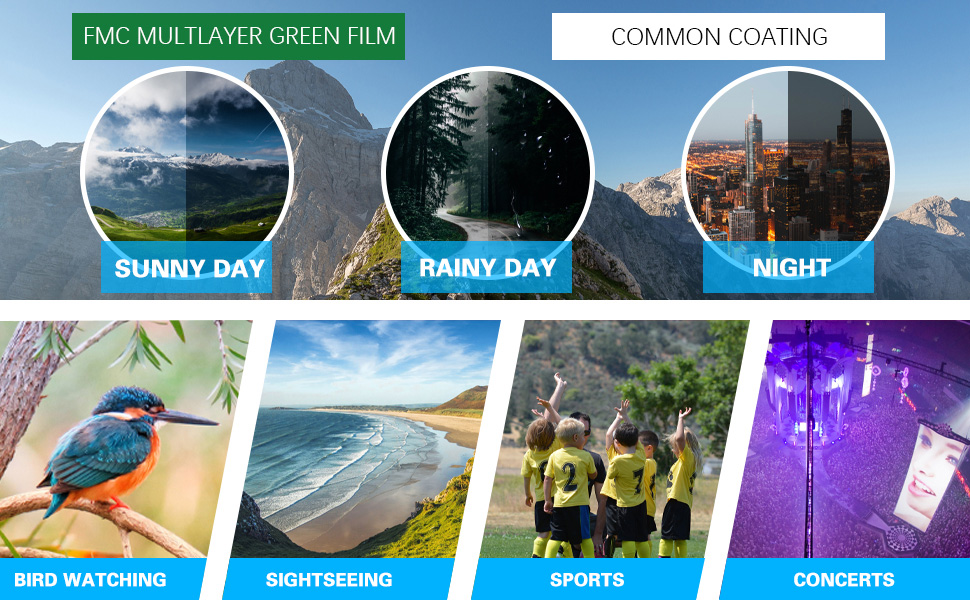 | | |
| --- | --- |
| model | M26 |
| color | black |
| Material | PVC |
| Lens material | BAK-4 |
| Magnification | 12 times |
| Objective lens aperture | 50 mm |
| Exit pupil diameter | 5 mm |
| Exit pupil distance | 14.2 mm |
| Field of view | 6.5 |
| Field of view | 96m/1000m |
| Product Size | 15.7×6.2cm |
| Package dimensions | 17.5*9.5*8CM |
| product weight | 480g |
| Package weight | 852g |
| packing list | Monocular (PE bag) *1, lanyard (PE bag) *1, mirror cloth (PE bag) *1, storage bag *1, phone stand *1, mini tripod *1, instruction manual *1 |
All Reviews
Image

All Star

5 Star

4 Star

3 Star

2 Star

1 Star
Excelente monocular
Es el primer monocular que tengo y me sorprende la calidad con la que está construido.
Sin duda volvería a comprarlo.
El único CON es que la volsa para guardar el monocular le queda muy justa de tamaño y es dificil ocuparla.
28/10/2022
Monocular anti fog telescope
Love this I can see out to the horizon all those ships in the distance are no more they are right in front of me.
07/07/2022
great monocular, liked very much
liked the Gosky monocular so much, returned this for an upgrade in magnification.
26/09/2021
Be sure you want a monocular
This is a well made monocular with high quality lenses and very light to hold. My regret, though, is that I should have bought binoculars, which would have been easier for me to hold steady. Which are better will depend on that factor, I think, so if monoculars are your thing then you will be very pleased with the Gosky Titan.
24/09/2021
Works ad promised
This product it's a really confortable telescope that you can use wherever you want, that help you to look clarity far objects.
22/09/2021
Not great at long range
Not great at long range
12/09/2021
Perfect traveling companion
Hadn't considered a monocular until I saw a review of one. Did some research and landed on this one.Wasn't about to carry our heavy binoculars in our limited space to Alaska. This was compact yet extremely powerful. Helped us spot wildlife, look at snow caps and view the scenery. Just wish they had a tether for the eye cap. Highly recommended if you want to save space and weight.
10/09/2021
Easy to use! Wow!!
Takes a sec to put on the phone and greatly improves the zoom!
29/08/2021
Fantastic High Quality Monocular
I ordered this to use as a spotting scope for pistol shooting. This has a beautiful clear Hi definition view of what you are viewing. We will also use it to view Hummingbirds, the phone mount that comes with it is fantastic and it also comes with a nice belt case to carry it.
24/08/2021
Compact, portable monocular with great magnification and clear image!
First time using a monocular... was buying the Gosky 10x42 Roof Prism Binoculars for a stargazing trip and decided to also pick up this Gosky Titan 12x50 Prism Monocular to see if it might be more portable and easier to use and mount on my Philips PJ44254 tripod. Glad I got this monocular! It has a metal 1/4"-20 thread to connect to my tripod. Feels sturdy enough and well built. I liked the stronger magnification compared to the binoculars. Picture was clear. Took a bit to try to figure out how to use the phone adapter to connect my Samsung Galaxy S8 phone... (pro-tip: connect and position your phone camera with the the open hole first, before connecting to the eyepiece of the monocular). If you are using the phone adapter, you will need to use a tripod to keep it stationary. Its moderate weight makes it harder to keep hands from shaking for a stable photograph.I went birdwatching the next day and chose to take the monocular over the binoculars since it was more compact and could fit in the webbing on top of my tactical fanny pack. Was able to spot a woodpecker!I wish the smaller rubber cover for the eyepiece that you look through had a circular band similar to the bigger rubber cover for the external lens... that way it can remain attached to the monocular even when you take it off... I'm afraid of losing it once I take it off or while I am carrying it around while not using it.
23/08/2021
There are no faqs for this product.
12x50 High Definition Monocular Telescope