NV3185 Monocular night vision device, portable digital LCD infrared night vision device
New customer gift package
Free shipping worldwide
NV3185 Monocular night vision device, portable digital LCD infrared night vision device

KF33.032

SKU:

KF33.032

126.99

https://www.kentfaith.com/GW01.0228_nv3185-monocular-night-vision-device-portable-digital-lcd-infrared-night-vision-device
Description
* Full black observation distance: 200 meters-300 meters, starlight sensor, low light observation distance: 3 meters-infinity
* Picture size: 1M (1280x960) Video size: 960P(1280x960)/30fps; 720P/30fps; VGA:/30fps
* Infrared light: 3W, 850nm, strong infrared spotlight, 7-speed infrared adjustment lens: FOV=10°, diameter 24mm
* Main uses: hunting, reconnaissance, security and surveillance, camping fun, exploring caves, night fishing and boating, wildlife observation and photographing, etc.
* Easy to use-whether you are hunting games or bird watching, this night vision monocular occupies a small space in your backpack and features an ergonomic design and hand-held belt, which fits your use comfortably
Shipping
Free shipping worldwide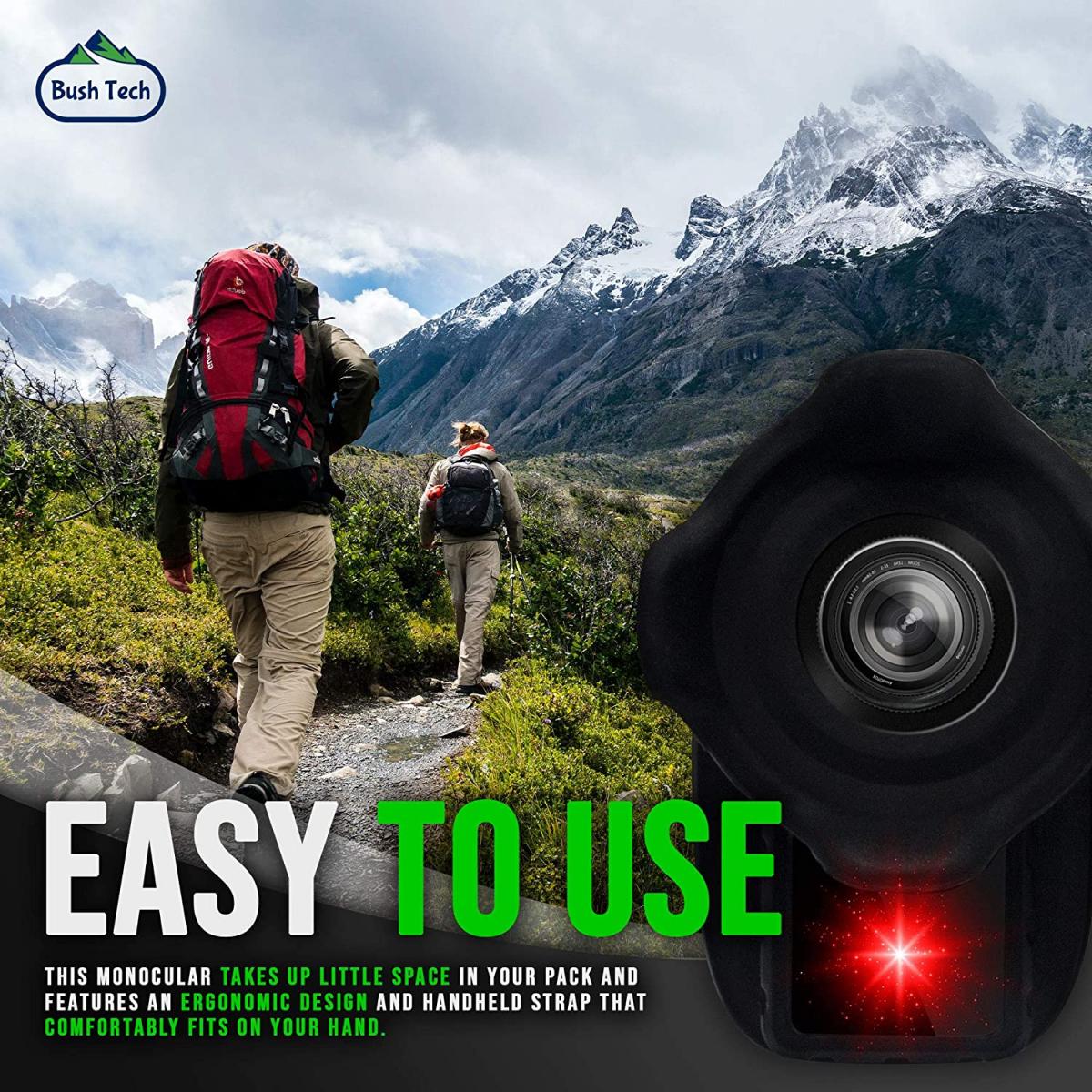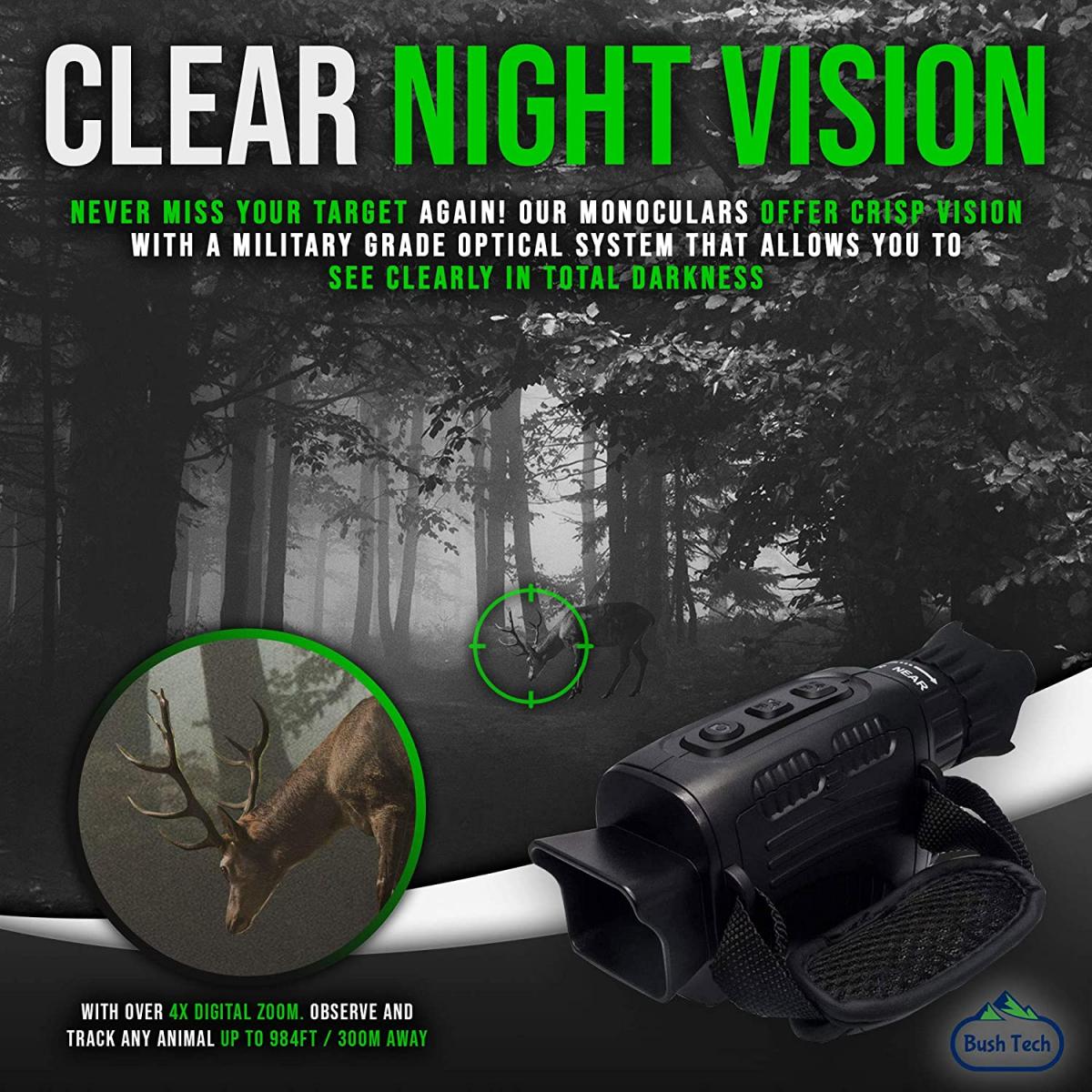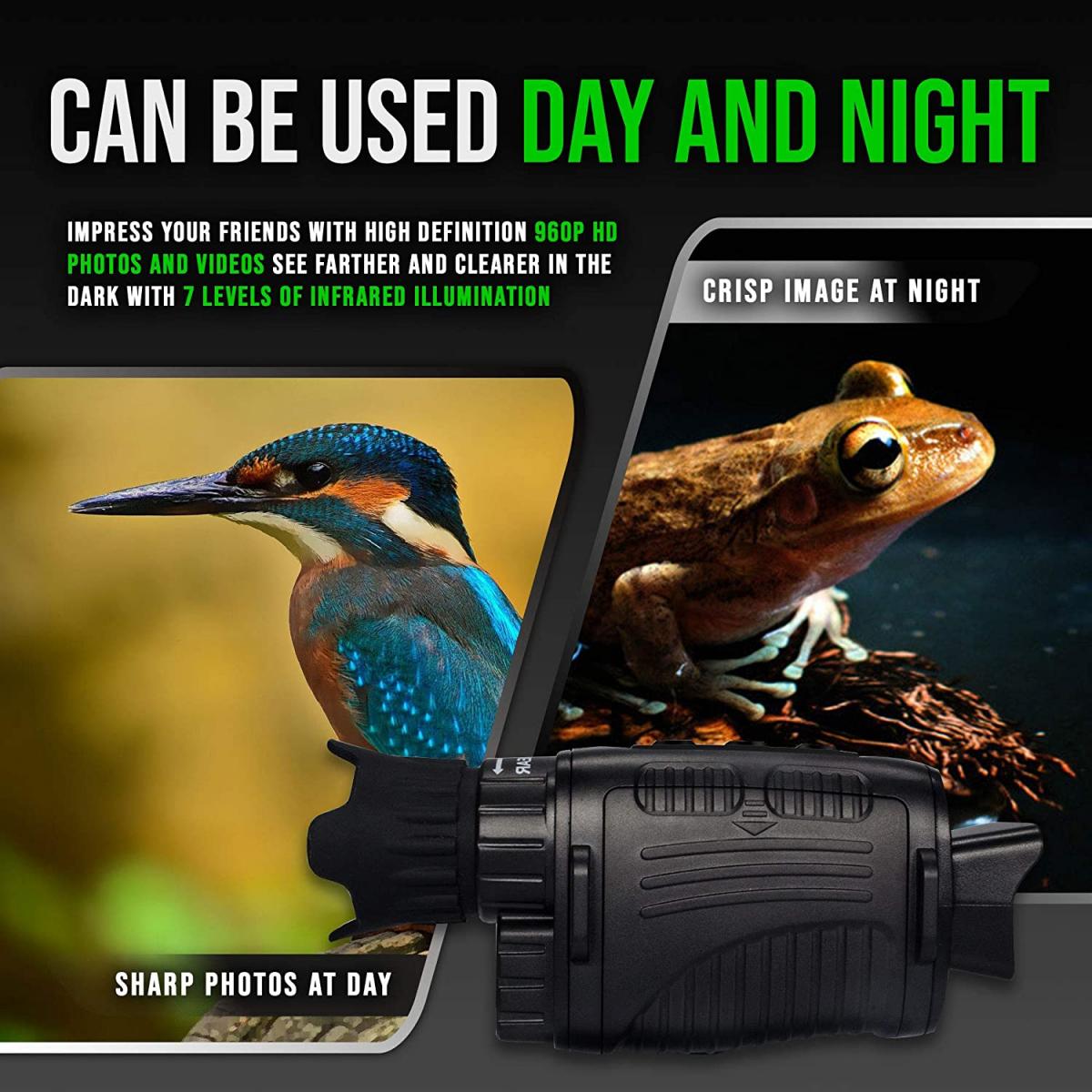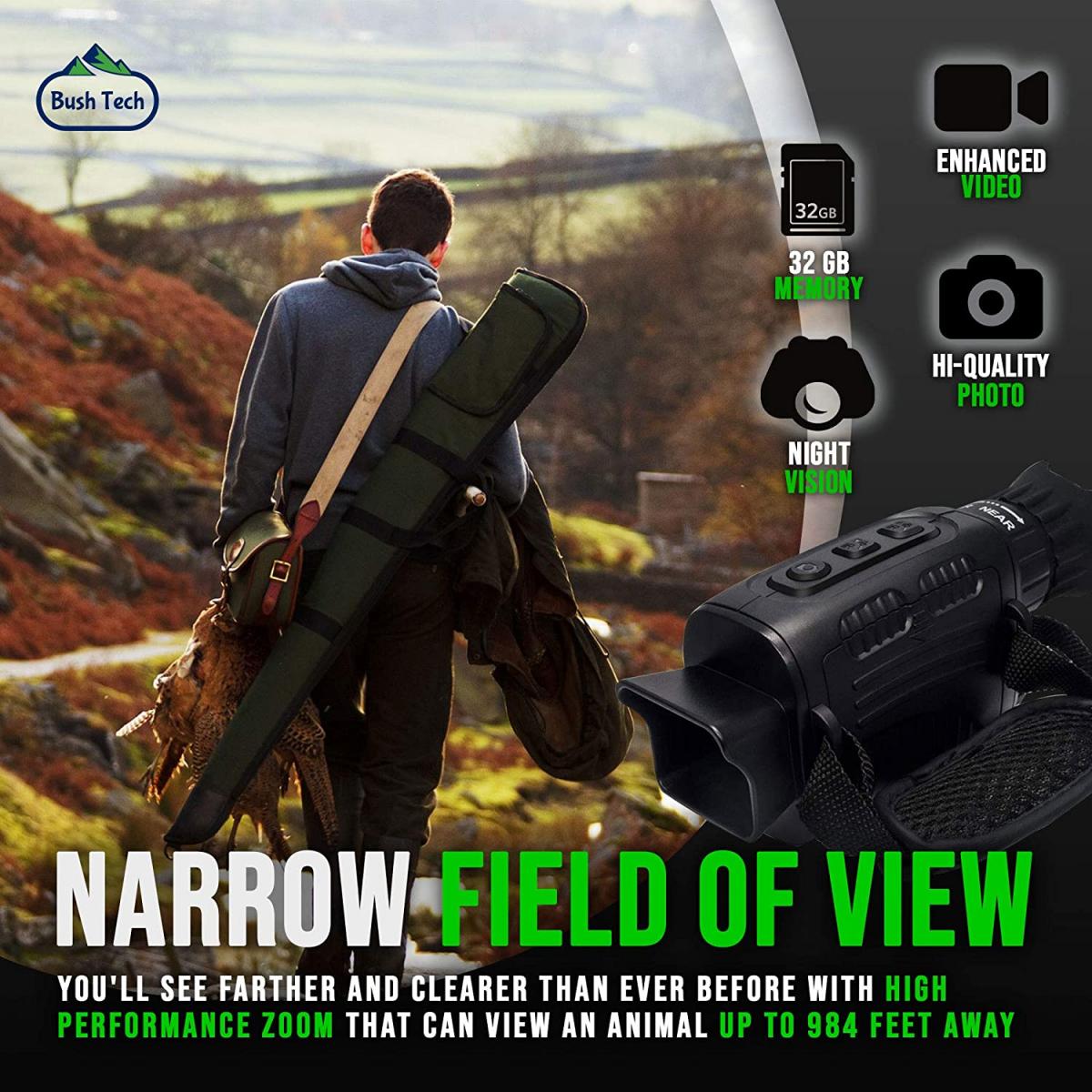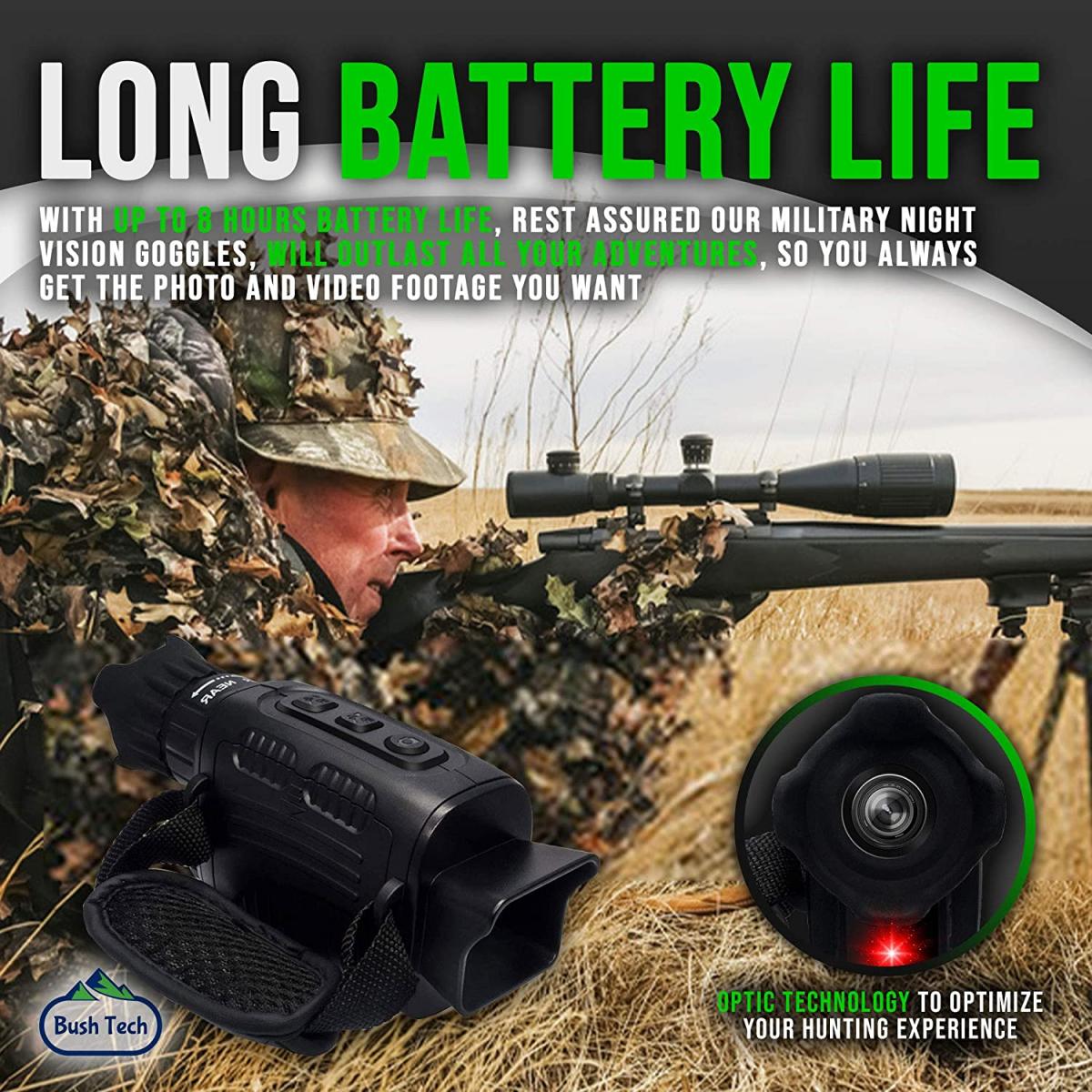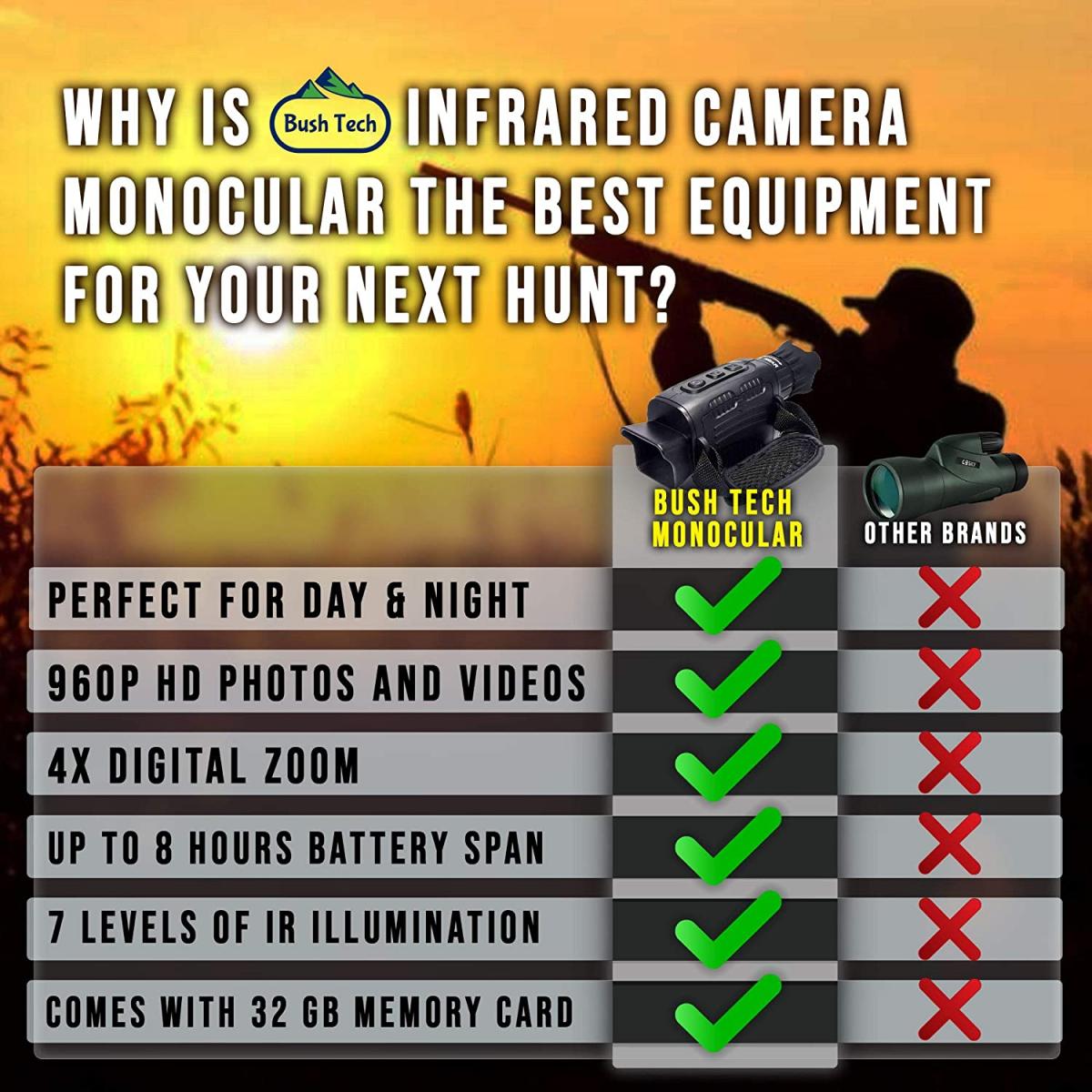 | | |
| --- | --- |
| Display screen | 1.5" HD TFT inner screen |
| Video size: 960P(1280x960)/30fps; 720P/30fps; VGA | /30fps |
| Product Size | 140*48*69mm |
| Package dimensions | 132*173*70mm |
| product weight | 177g |
| Package weight | 318g |
| Package Contents | Night vision device*1 USB cable*1 |
All Reviews
Image

All Star

5 Star

4 Star

3 Star

2 Star

1 Star
Once you get it setup, easy to use!
It wasn't as intuitive to use this product as I would have thought, but it does work well! I did have to read the manual just to turn the thing on. Some things to note:1) It does not come with a memory card or batteries. You need to purchase a micro USB. I got a 32GB one for about $10. It needs 5 AA batteries, and it does not charge via the USB cord as far as I can tell. The USB cord is for transferring the photos and videos.2) You must hold the power button for 3 seconds for it to power on, and the power button is on the side. It was more intuitive for me to look for the power button on top, but it is on the side.It also took some messing around with to figure out how to turn the infrared light on. Once it is on, it works sufficiently well in a dark room. We are increasingly spoiled with user friendliness of our technology, so I will not take any stars off for the fact that I had to read the manual, but I do recommend reading it! It will save you the time of having to play around with the thing.The photo quality was plenty good and overall a good product!
24/02/2021
Nice product/low cost
Easy assembly and instructions. Bravo!!
04/01/2021
great Value at Camera with a Super Price Point
Great Camera the first night out I was watching wild hogs at 100yds with great clarity.
02/01/2021
Great performance for the money
I bought this to be able to see wildlife around my home. I could see them on my night vision security cameras but not with my eyes. I have several Rexing Dash cams and have been impressed with their products so I thought I would gamble $100 on this. I have included a few photos. The first one is a field and tree line across the road from my house. The trees were about 50-60 yards away. The other 2 photos are inside my shed the first one is with the IR sensor on 1 (the lowest setting and the last photos is with the infrared turned off. This was done from about 15 feet away. I should be able to get some video of deer and will try to post some of them.
03/12/2020
Night Vision Camera/Recorder
Took a chance on this item after looking at several options. Happy with the size and weight (very lightweight including batteries installed). Resolution ok and surprising night vision works well with built-in 3 watt IR illuminator. Will be using two sets of 5 piece rechargeable AA batteries to switch out. Also have the usb/lightning SD/MicroSD adapter for this unit and it works well with my iphone ios 14.2. Build quality not as rugged as military style gear but for general outdoorsman, this unit should work fine. Would be nice to include protective carry case and ability to decrease screen brightness. DPI is actually pretty good on the 1.5" screen (color/black-n-white options).
24/11/2020
Nice night vision camera at a great price.
This is a nice little night vision camera. It would definitely help hunters in very low light conditions. The zoom while on night vision works extremely well. The only drawback I see is that the infrared light is really noticeable while on, so I wouldn't recommend this camera if you where spying on someone. I use it to watch night time animals as I enjoy a beer and cigar at night. Something to pass the time. This camera is well worth the price.
13/10/2020
Watch the deer
This is a very good night vision toy or tool (depending on what you want it for). We have looked at deer feeding near us so far, and plan on using it a lot more
12/10/2020
Easy to use, very small size.
Bought this for a friend's birthday. He loves it & uses it for camping and hunting. Sorry, I don't know more about it other than he loves it (oh, and, he's a very,very,very picky person).
28/09/2020
This is a tremendous bargain for a quality night vision camera.
I have a Bushnell night vision monocular with digital night vision and this Rexing is half the size and 4 times more power, clarity, zoom and usefulness. This really is more of a digital camera with night vision than a monocular. AA batteries are super easy to replace.
23/09/2020
Exceptionable product for the cost.
I can't believe how much technology you can purchase for a little over 100 dollars. This item is definitely a great value. The fact that it all fits into one compact package is a treat. The padded hand strap is a nice addition which keeps your small monocular safely attached. Uses easy to find standard AA batteries. The viewfinder produces a clean crisp picture and all other features work just as described.
17/09/2020
There are no faqs for this product.