Bluetooth ID205L HD Screen Smart Watch Wearable Tracker Heart Rate Sports Waterproof 1.3 Inch for Android Ios Smart Watch
Buy 99$-9$, 199$-25$, 299$-39$, 599$-100$
New customer gift package
Free shipping worldwide
Brand:

KENTFAITH

Buy KENTFAITH bluetooth id205l hd screen smart watch wearable tracker heart rate sports waterproof 1.3 inch for android ios smart watch online, worldwide free shipping and 30 days return guarantee.

GW59.0040

SKU:

GW59.0040

34.99

https://www.kentfaith.com/GW01.0147_bluetooth-id205l-hd-screen-smart-watch-wearable-tracker-heart-rate-sports-waterproof-1-3-inch-for-android-ios-smart-watch
Buy 99$-9$, 199$-25$, 299$-39$, 599$-100$
Description
* IP68 Deep Waterproof. Device Search: Dual search phone , anti-lost. Raise LCD on: raise your hand and the screen will on
* Multiple Sports Mode: 9 sports modes support, record your work out moment.
* Heart Rate Monitor: By the green optical sensor, Analyze blood flow under the skin and improper heart rate in real time, Avoid excessive heart rate caused by unproper exercise.
* Sleep Monitor: Enter in o monitoring for sleep interface and click start and then put onto hand to sleep,the pedometer will monitor user's sleep quality through Oscillation Amplitude and duration of sleep.
* Changeable dial: Customize the face of your Smart Watch to fit your needs SMS: Bluetooth Push Notifications. Leave your phone in your pocket and view notifications on your wrist Pedometer, Calorie Consumption & Distance Calculation, Remote Camera.
Shipping
Free shipping worldwide
Sale
Buy 99$-9$, 199$-25$, 299$-39$, 599$-100$
Frequently Bought Together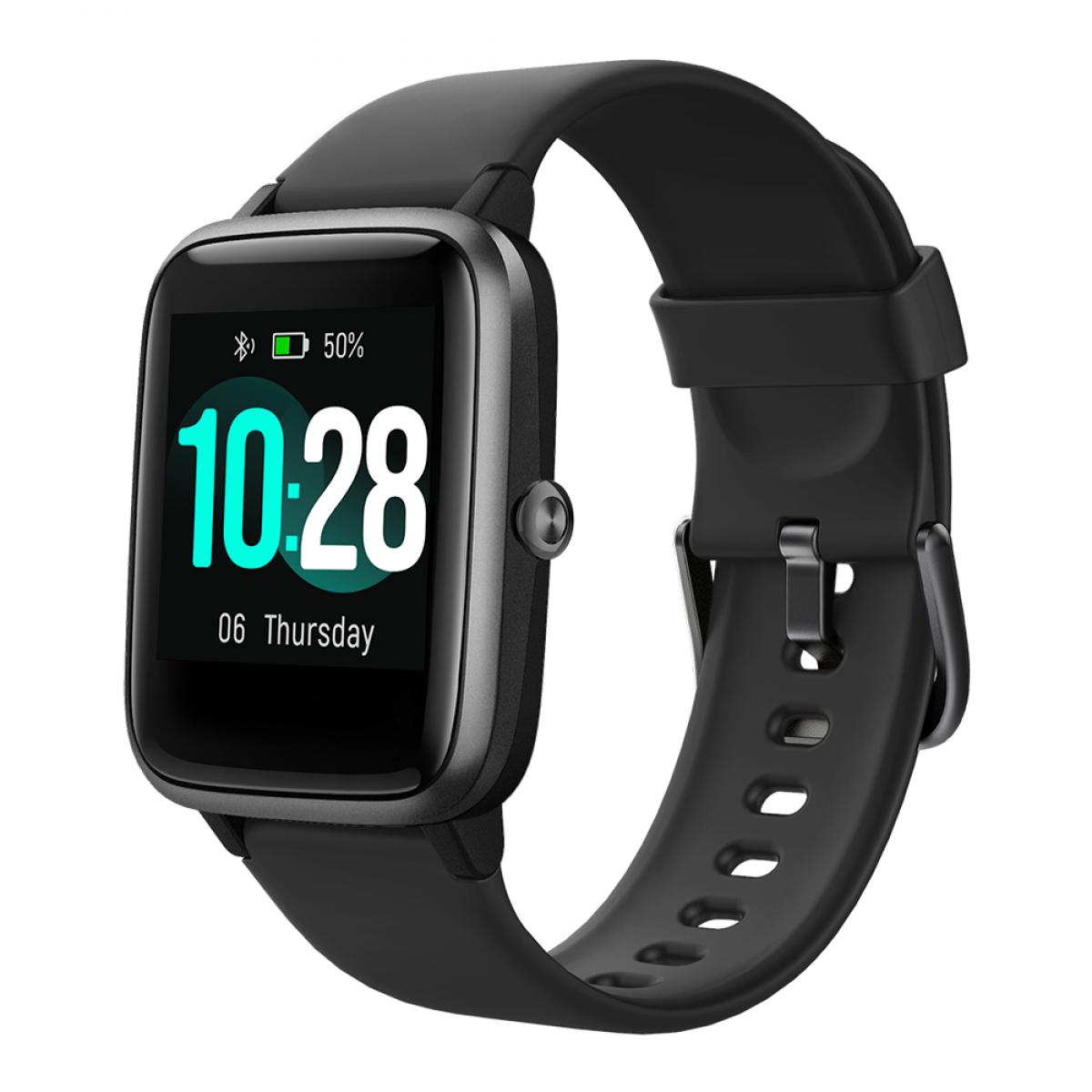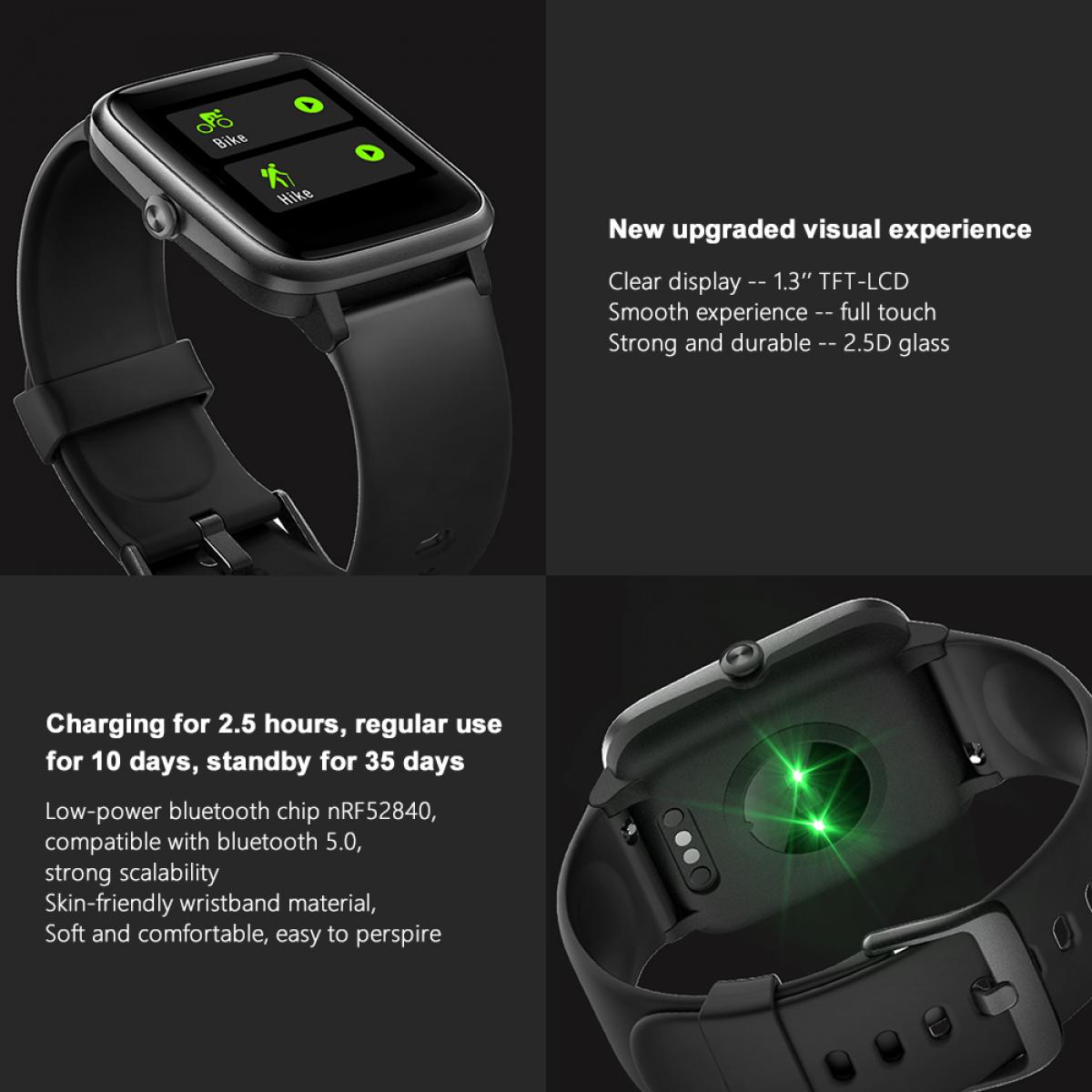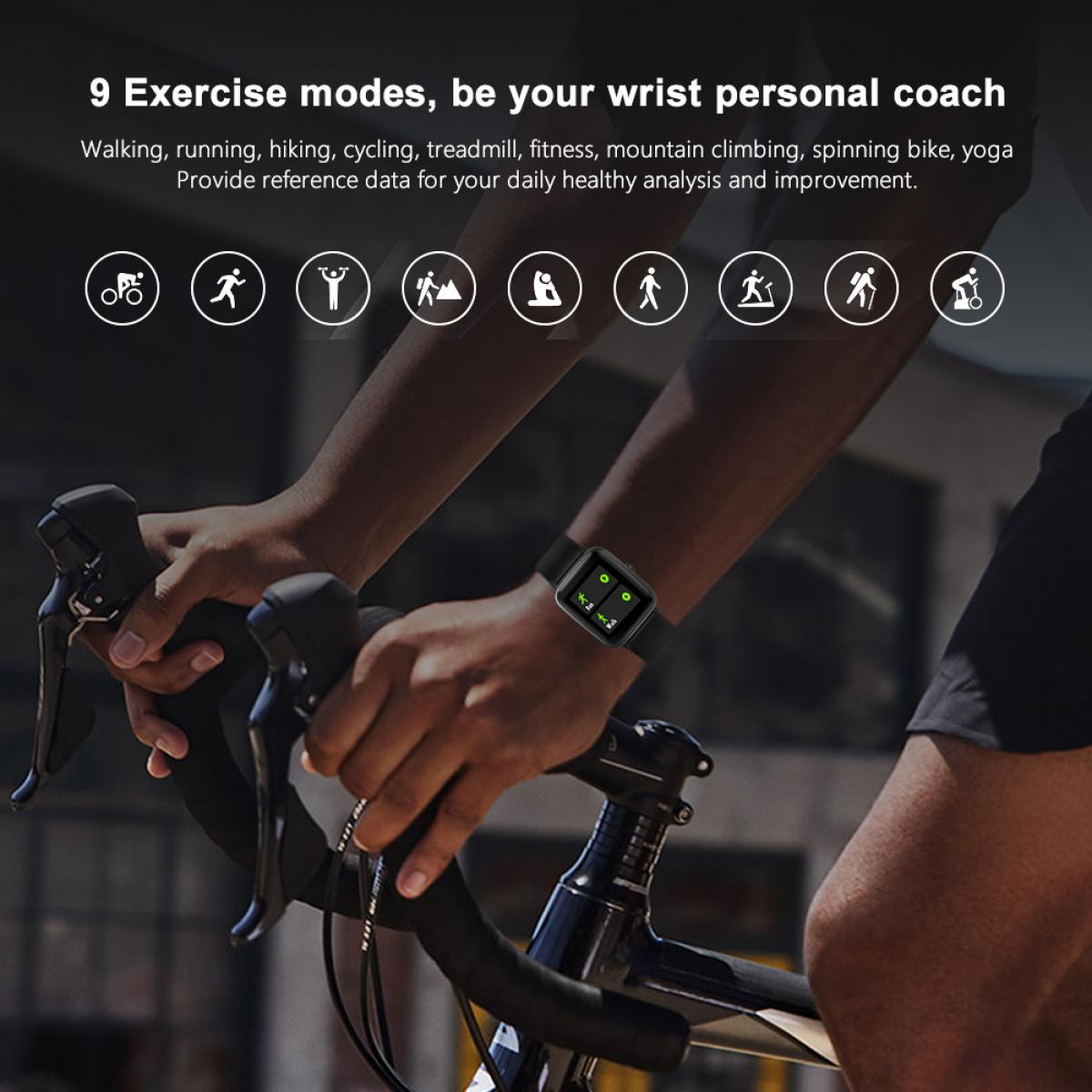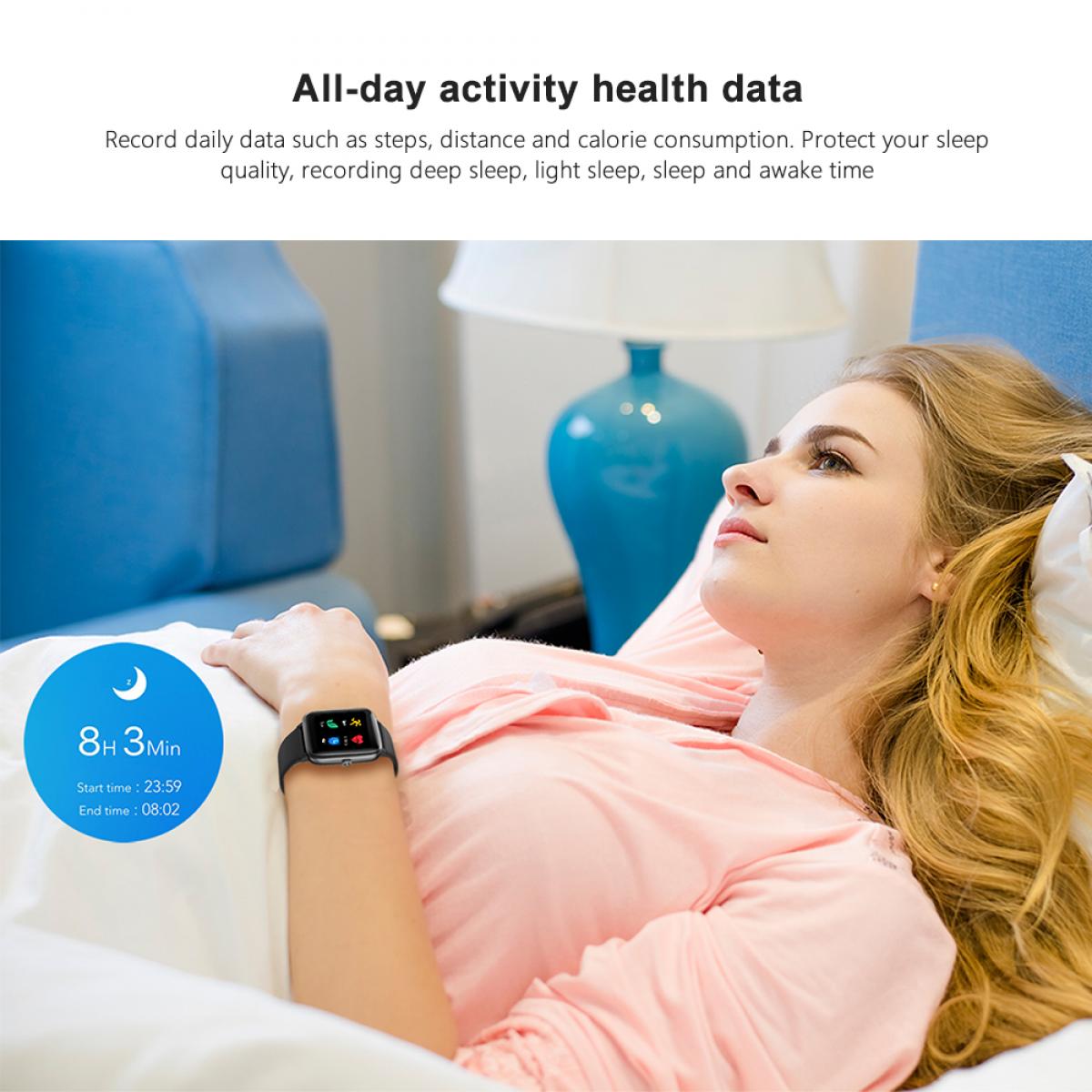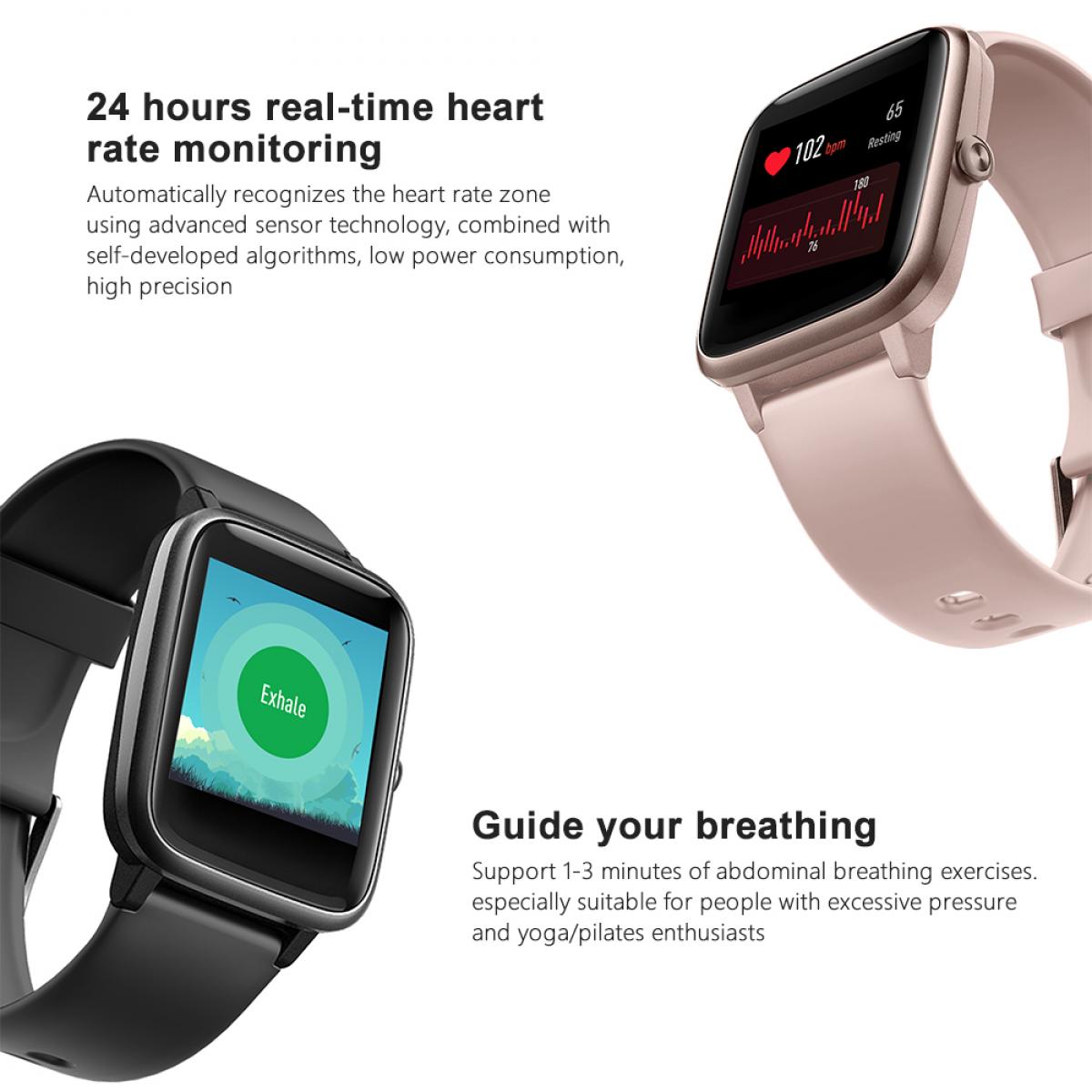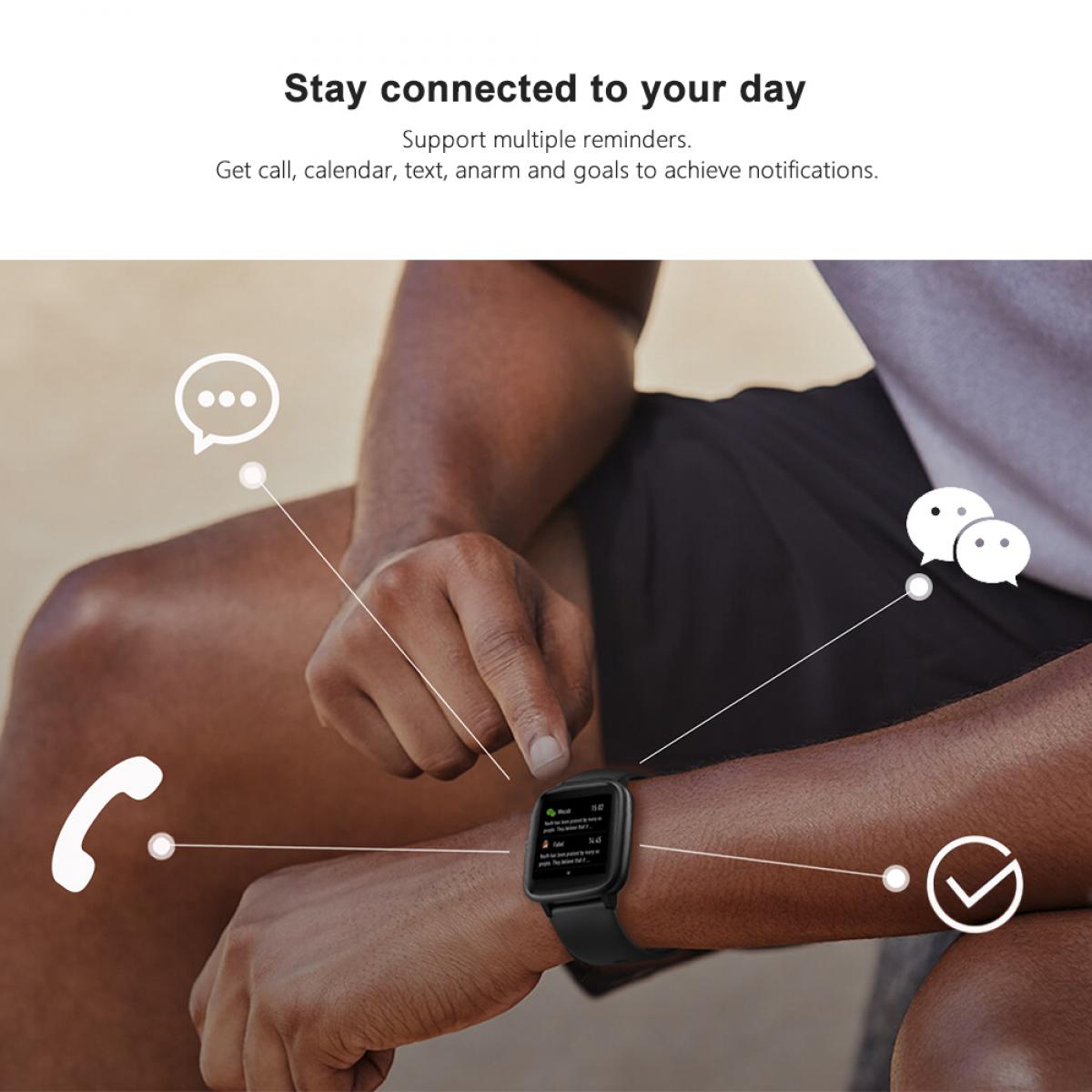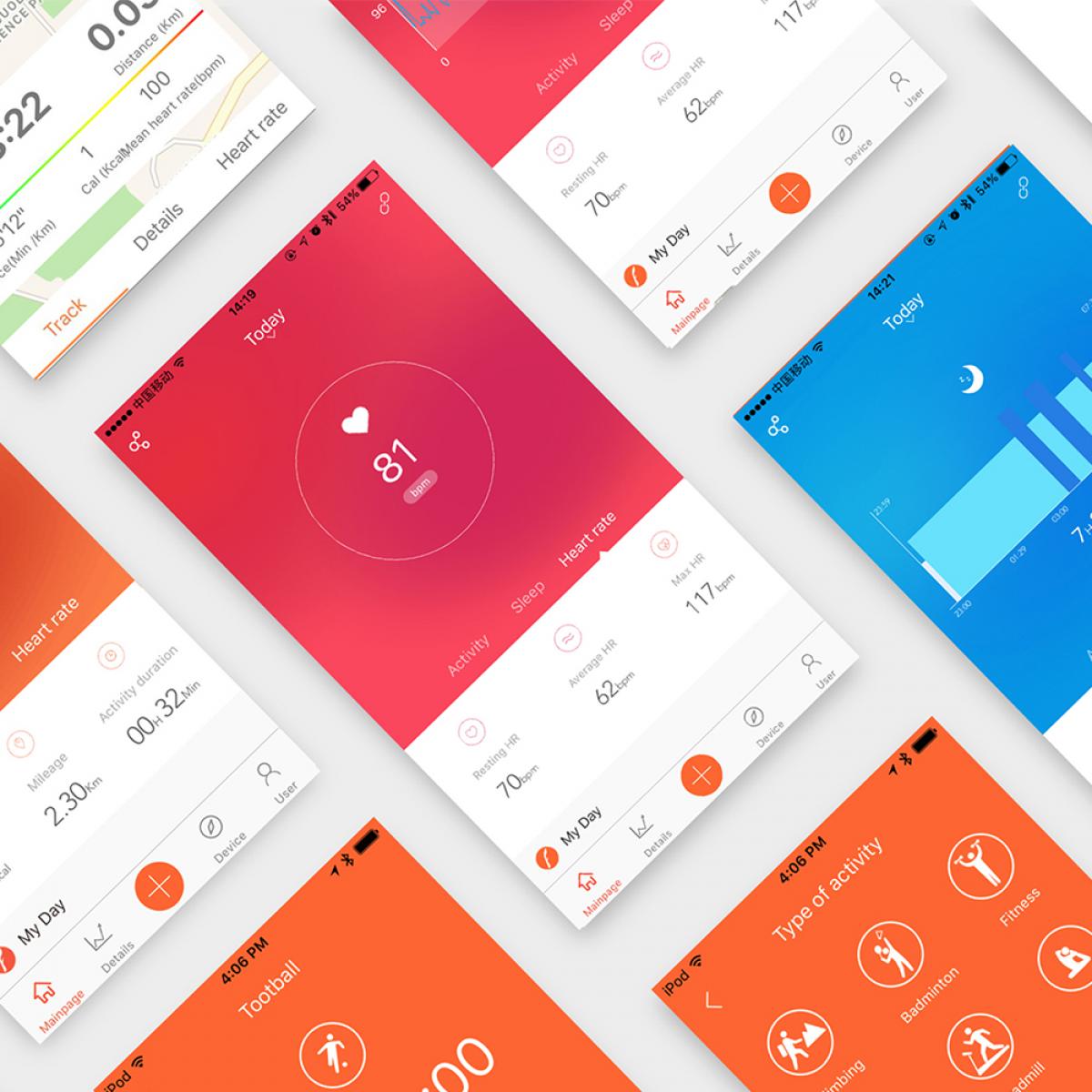 All Reviews
Image

All Star

5 Star

4 Star

3 Star

2 Star

1 Star
Great simple watch for the price!
this watch is great for the price! i am picky so i did a lot of research before buying this one and i'm pretty happy with it. i got the pink one. i'm going to list the pros and cons and then my overall opinion at the end.

PROS:
• love the design, it looks as pretty as it does online!
• batter lasts forEVER and it's waterproof!
• it fits really well! i have really small wrists so i was worried that the end would hang off and look bulky but it looks perfectly fine with the little slider thing that holds it in place!
• i love that it has the veryfitpro app to sync it with
• it's super comfortable and light which is so nice, and it doesn't look awkward! i've seen some fitbits look awkward like it doesn't conform to their wrists or looks bulky but this watch looks great on!
• great features: heart rate, steps, sleep cycle, alarm, notifications from phone (only from limited apps though, unless there's a way to change that. if so, let me know!), sports feature that tracks your sports activities, relax function, music controller, timer, activity reminders (vibrates to remind you to stay active!)
• as far as notifications go, you can view your text messages, emails, instagram notifications, and a few other apps, they will go straight to your watch and vibrate lightly and quietly when they come in. calls also come through on the watch but you cannot answer, you can only view and decline if you want. you also cannot respond to any messages, you can only view them.

CONS:
• the interface isn't perfectly flawless and smooth. idk how to explain it but i'll try... on an iphone when you scroll, it's pretty seamless and smooth, like there's no glitching or lagging. but with this watch there is a SLIGHT (and i do mean VERY slight) lag when you're scrolling around on it. of course, this isn't an apple watch or anything and it doesn't really bother me but it's worth noting in my opinion.
• there is no mic so you can't talk to it at all
• can't respond to messages or answer phone calls (you can decline calls though)
• not all your social media app notifications can come through. i got my instagram and twitter hooked up but there is no option for snapchat, and i use snapchat the most! so keep in mind you may not be able to get all notifications from all apps on this watch.
• there are only 4 face dials! and there's only 1 that's pretty decent in my opinion. the original (the one in the picture) is the best one. there's another digital one that pictures a pixel-y reindeer in the night sky (kinda weird and random) and there's an analog one that has white numbers in an "alice-in-wonderland" type of font, which i don't really like either. the last one is the prettiest, it's an analog and has a simple pink flower (looks most like an apple watch face). but no numbers which i don't like. it would be nice to at least be able to change the color.
• i heard in other reviews that the pink band gets dirty and stained easily so i will keep you updated on that.

OVERALL:
overall it's a pretty great, simple, high-quality watch for the price! it looks just as good as online, fits perfectly, not bulky, works well if you want something simple, go with this watch! i'm happy i went with it! i'll be doing an update in a month or so to see how it holds up and how everything working. thanks for reading and i hope this helps!
23/07/2020
Excelente adquisición, la verdad muy satisfecho con la compra.
23/07/2020
Love my new watch. It does it all
Love my new watch. It does it all. This smart watch is great for any fitness person or someone to just wants a good quality watch that does all the advanced features. Does sleep tracking which is one reason why I purchased this in the first place. I swear I did not get a good nights sleep and if I do sleep it's not all at once. This contract my sleep patterns. It comes with a mobile app. Easy to use. Holds a long battery life. Excellent value. Good quality. We make a great gift. It will fit any man's rest were women's. It has an adjustable wrist band with one size fits all
08/07/2020
Great little exercise pusher.
Fun checking out what your body is doing. How many steps I do a day is fun to see. What your heart is doing is fun too. This works great fits wonderful. Does all the things I wanted it to do.
08/07/2020
Looks really nice. Very trendy as I like round surface. Used for a week, so far so good, can monitor my sleep and workout, reminds me to stand up every hour during working hours.
08/07/2020
There are no faqs for this product.