KW10 Women Smart Watch Lady Fitness Bracelet Smartwatch Clock IP68 Waterproof Heart Rate Monitor For Android IOS Sport Tracker-Golden
Buy 2 get 5% off, Buy 3 get 10% off, buy 6 get 20% off
Free shipping to eligible country
Brand:

KENTFAITH

Buy KENTFAITH kw10 women smart watch lady fitness bracelet smartwatch clock ip68 waterproof heart rate monitor for android ios sport tracker-golden online, worldwide free shipping and 30 days return guarantee.

GW59.0038

SKU:

GW59.0038

39.99

https://www.kentfaith.com/GW01.0145_kw10-femmes-montre-intelligente-dame-fitness-bracelet-smartwatch-horloge-ip68-tanche-moniteur-de-fr-quence-cardiaque-pour-android-ios-sport-tracker
Description
* Fitness Tracking Options Specific to Women: With female physiological period reminder, smart watch for women helps remind the menstrual period to pay attention to the combination of diet and exercise to better regulate the body. Really meet the actual needs of women.
* Beautiful Classic Design: using a unique curved screen with a gentle touch and a comfortable look; using a 1.03-inch color screen with a resolution of 240*198, the display effect is delicate, and there are 5 different live wallpapers to choose from.
* Reliable Health Record: In addition to heart data, smart watch also analyzes your sleep quality with highly accurate sensors and shows you your periods of a deep sleep, light sleep, and waking time – ideal for tailoring your schedule to get the best night's rest. There's something special about the activity and sleep smart watch for women, and it's perfect for a woman who wants to take control of her health!
* A Large Number of Functions: Best smartwatch has so much more to offer than just looking good, and among the many features, pedometer, calls SMS and notifications (Facebook, Twitter, WhatsApp, Line, SKype, Twitter, Wechat), sedentary reminder, sync date and time, anti-lost alert, etc.)
* Compatibility and Water-resistant: IP68 waterproof rating, it is completely dustproof and waterproof. Women smart watch can perfectly accompany you in daily life. Compatible with IOS8.1 or above, Android 4.4 or above.
Shipping
Free shipping to eligible country
Sale
Buy 2 get 5% off, Buy 3 get 10% off, buy 6 get 20% off
Frequently Bought Together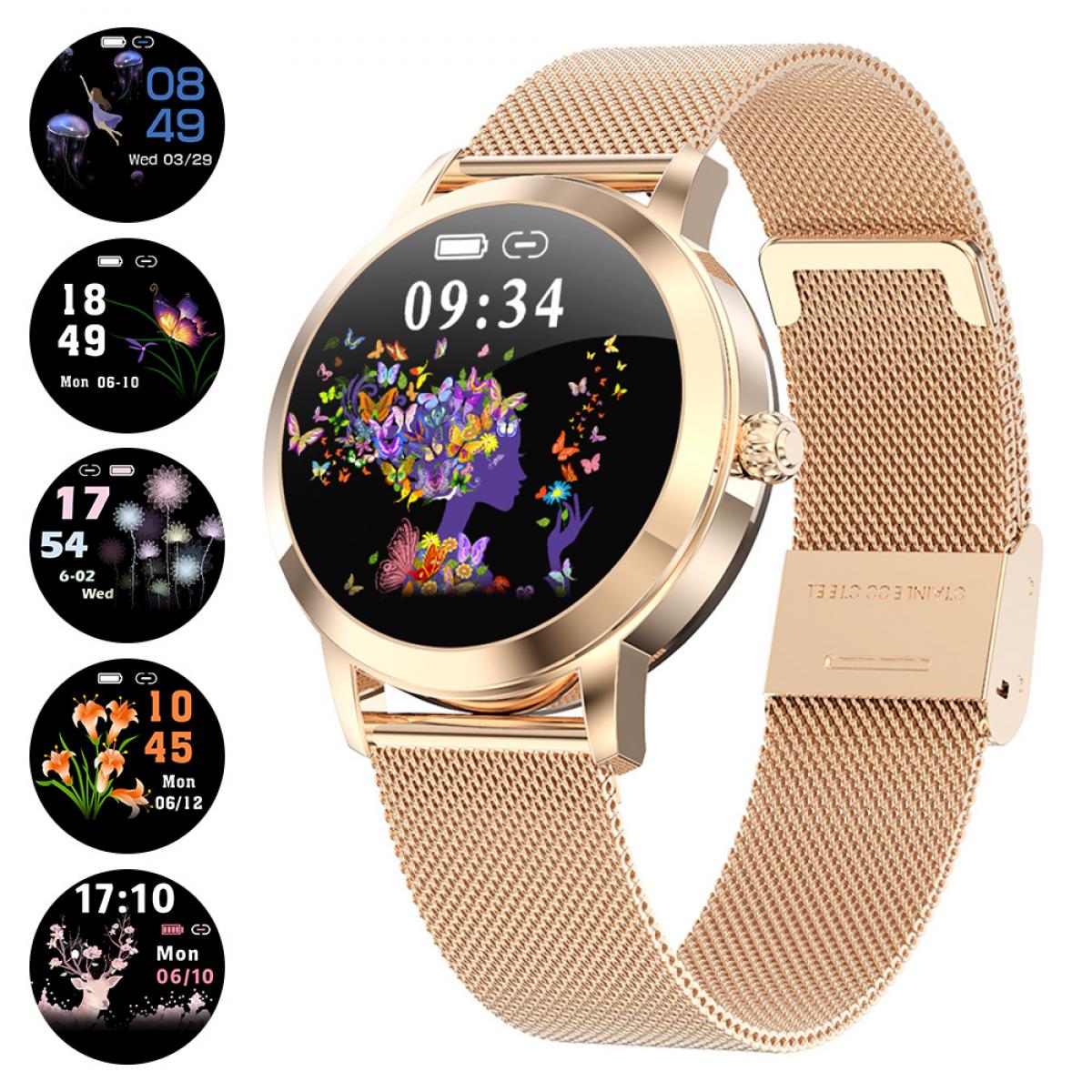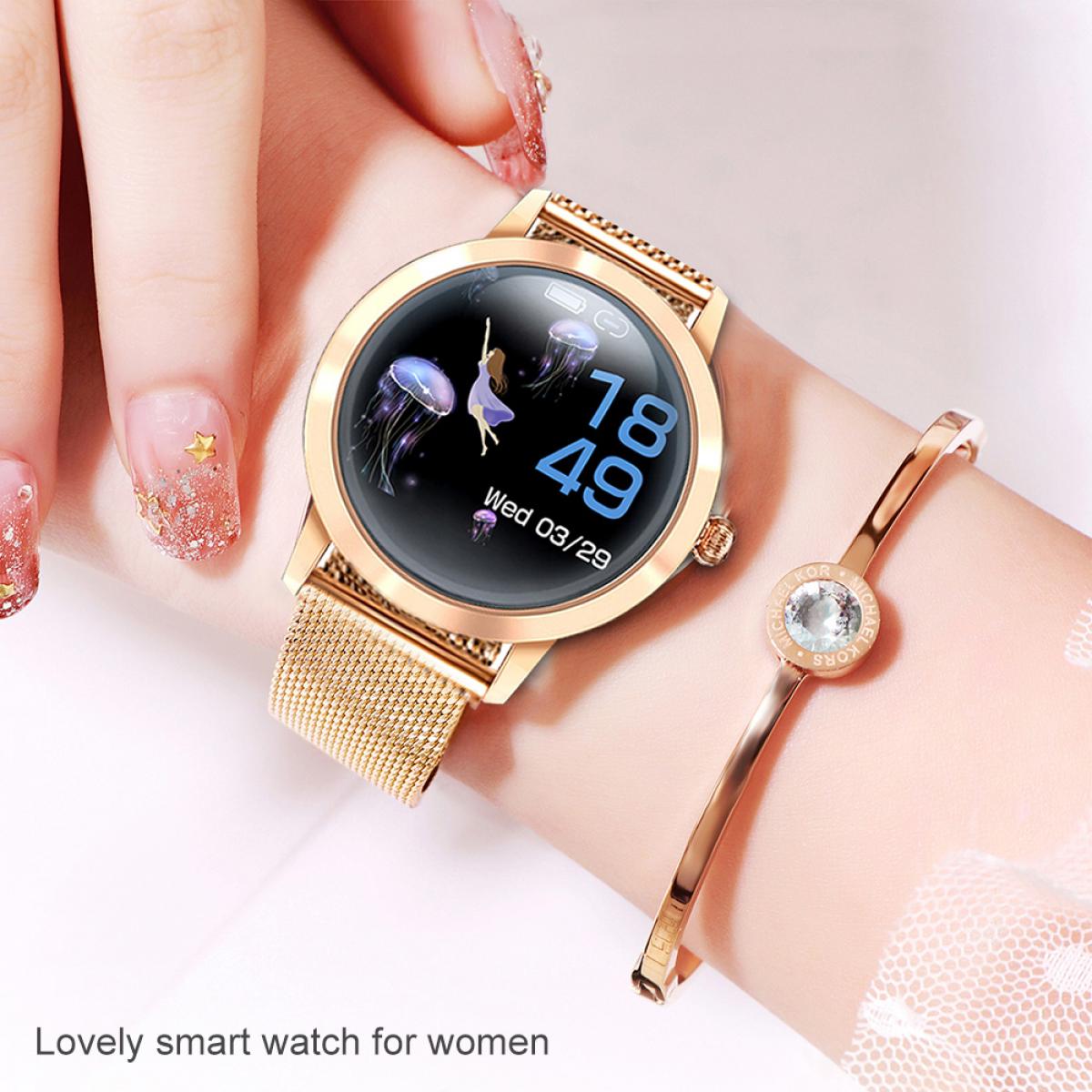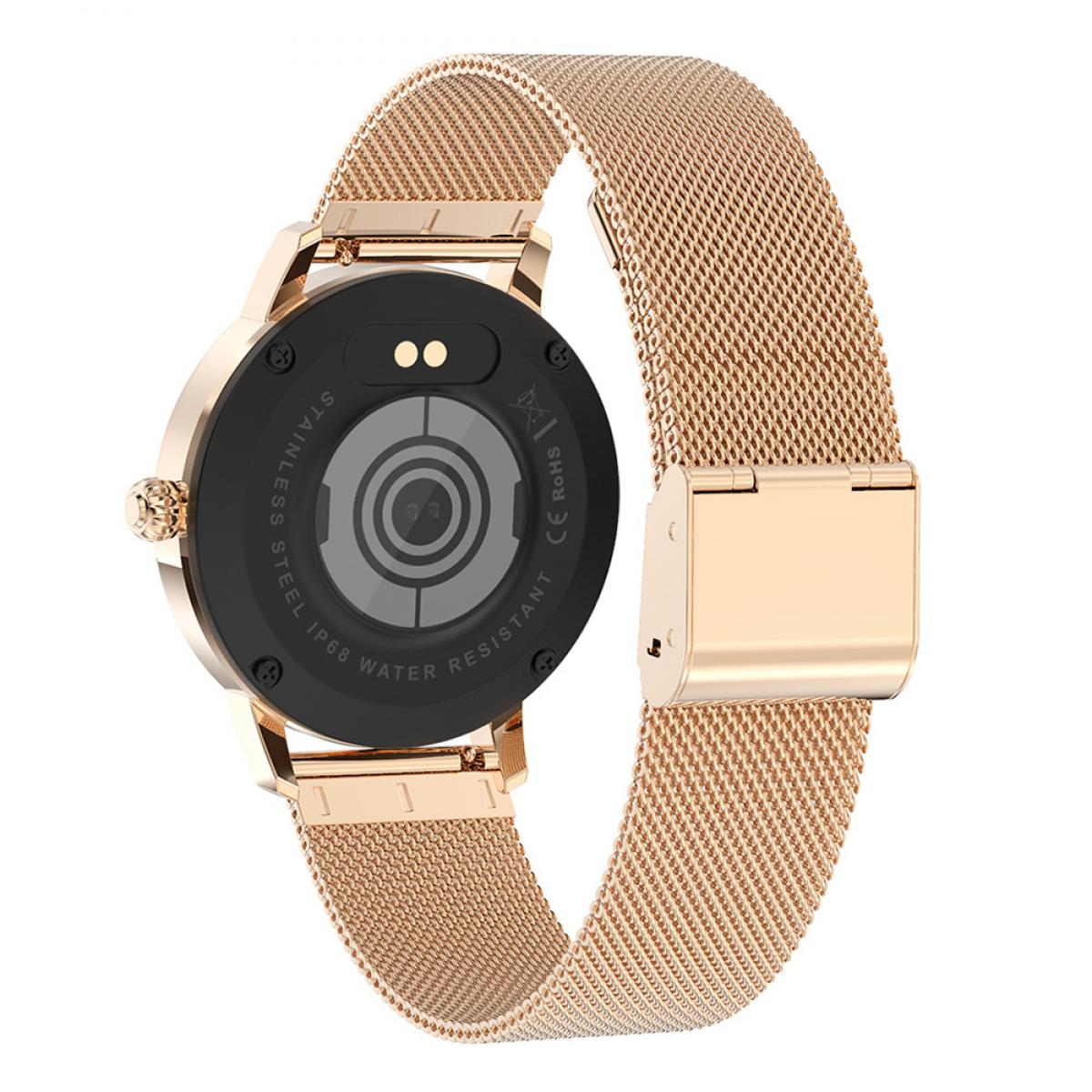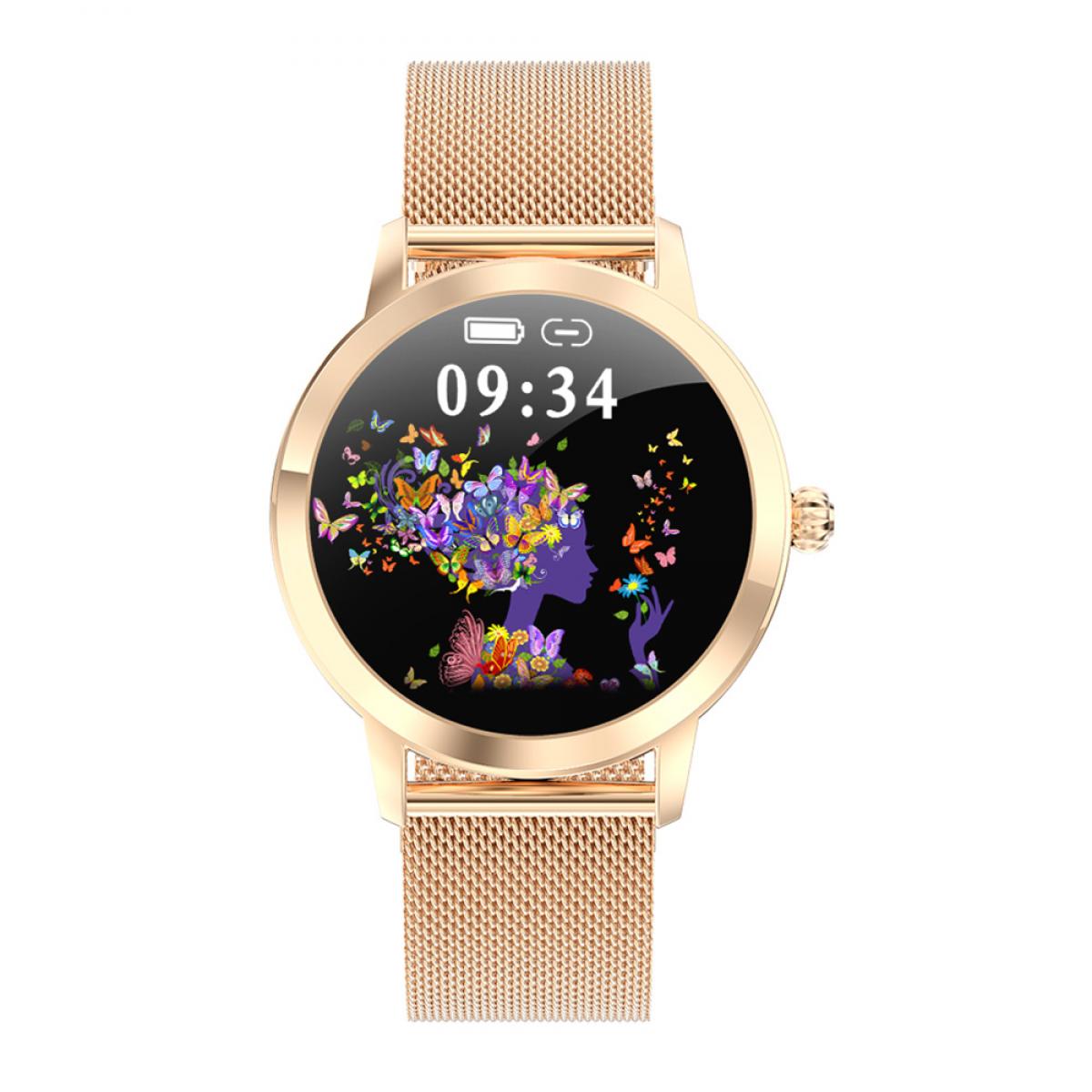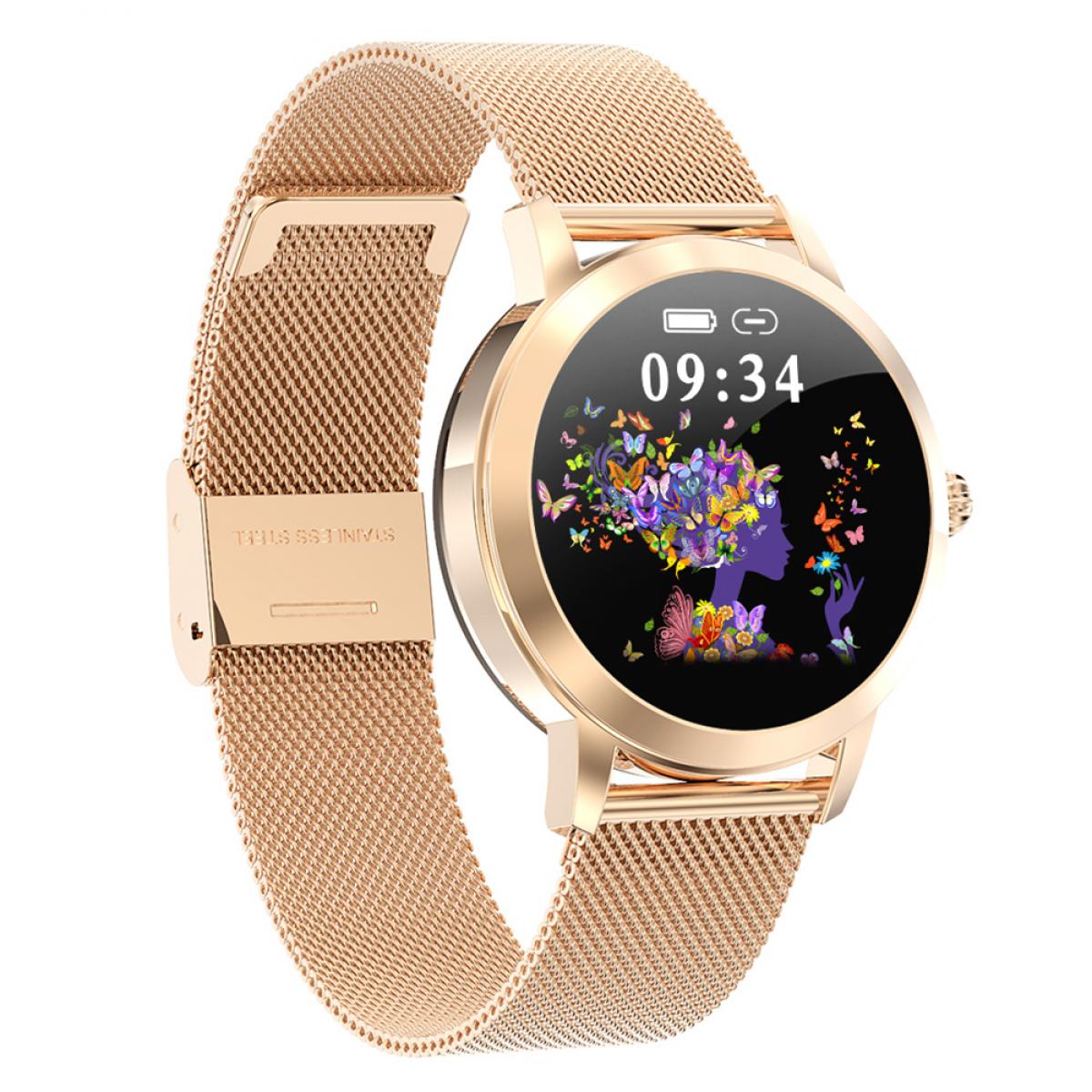 Easy use and classic look
I don't write review often. However, this watch is worth for me to write a five star review. The classic design fits my wife very well and it doesn't cost me a fortune. As a middle age person, we don't really use as much functions as young generations do. It had all I need.
01/05/2021
Good
The date and the steps dnt refresh everyday on my phone but other then that its good i like it better then my old one i can accidentally bang into the wall and have no scratch
01/07/2021
Smartwatch
I like the style and the color, and some things it does, but it is hard to set. You need to download as app.
17/08/2021
Great watch and it got here on time
This watch is beautiful! I love it and the functions are perfect. It got here on time and was not broken.
15/07/2021
Stylish
The watch looks stylish and really impressive. The instruction manual provides detailed steps to follow on how to fit your watch initially and it's very easy to do. The quality is good and the screen looks clear. It has many options like checking heart rate, sleep monitor, and so on. You need to install the mentioned application to track your fitness and calories. Overall the product is good for the price!
11/07/2021
What a great looking watch!
I love the watch and all of its functions. The only problem I had was, the watchband was not attached to the watch. Additionally, because of the way it was packaged, it would have been easy to overlook the pins (that connect the band to the watch) and the charger. That being said, when everything finally was put together and charged, the watch performs beautifully, looks great and is comfortable to wear.
10/07/2021
Overwhelming
An elegant and stylish Smart watch with so many great features that I'm astonished. It has all the features to make life easy and organized. There are so many great features but my favorite and most used ones are fitness tracker since I love morning walks it's really helpful and motivating along with the calories pedometer. I haven't used the period tool, attaching personal photos and connect with social media yet but I did use the sleep monitor to know my deep and light sleep patterns. Battery life is great and I had no problem connecting with the app. Overall it turned out out to be a great smart watch with unlimited functions and I just love it.
05/07/2021
Beautiful gift
Pretty good gift for the price. Gave this to my girlfriend and she likes it. Easy to read and control. Battery does last for at least a day so it doesn't just shut down in the middle of the day. I am glad that it resolve one year of birthday gift headaches.
23/06/2021
Great item good service and shipping
Great Service
12/06/2021
I Love this watch
I love this watch. Because it monitor my sleep and pressure and heart rate. And for a person like me that suffer from anxiety it perfect. The other day my heart rage when off and my pressure when up and this watch notify me right away. I just wish it could monitor my sugar level as will.
01/06/2021
There are no faqs for this product.