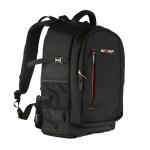 Multifunctional Large DSLR Camera Backpack for Outdoor Travel Photography 11.41*6.69*18.11 inches
SKU: KF13.025
Ottimo zaino per la fotografia. Lo uso da più di un anno e dopo più di 13 viaggi in aereo, molteplici escursioni al mare ed in montagna è sempre nuovo.
Ho testato la resistenza all'acqua durante giornate di pioggia intensa ed il corpo macchina e relativi obiettivi erano sempre asciutti.
Sono davvero contento di aver acquistato questo prodotto.
-
Great backpack for photography. I have been using it for more than a year and after more than 13 trips by plane, many excursions to the sea and the mountains and this backpack camera is always new.
I tested the resistance to water during intense rainy days and the camera body and its objectives were always dry.
I'm really glad I bought this product.