10 x 42 HD Binoculars BAK4 for Watching Birding Hunting
Free shipping to eligible country
Free Shipping Worldwide. 30 Day No Reason Return. No Negative Reviews. K&F Concept 10 x 42 HD Binoculars BAK4 for Watching Birding Hunting provides ultra-large field of view, multi-coated lens offers crisp clear images with improved transmittance, and

KF33.001

SKU:

KF33.001

49.99

https://www.kentfaith.com/USKF33.001_hd-10-x-42-binocular-for-outdoor-watching
Description
* 1.7" diameter objective lens provides ultra-large field of view, multi-coated lens offers crisp clear images with improved transmittance, and non-slip rubber armor absorbs shock.
* Want to see dew drops glistening on the field? Feather tips fluttering in the wind? Birds fly in the blue sky? Help you to observe more subtle and clear perspective of the world.
* BAK-4 prisms for enhanced color fidelity and multi-coated lenses for exceptional contrast and brightness.
* 10x magnification,42mm objective lens binoculars. Lightweight, open bridge body design with large, precise focus wheel.
* Ideal for birding, travelling, sightseeing, hunting, observation of sporting activities and concerts, etc
Shipping
Free shipping to eligible country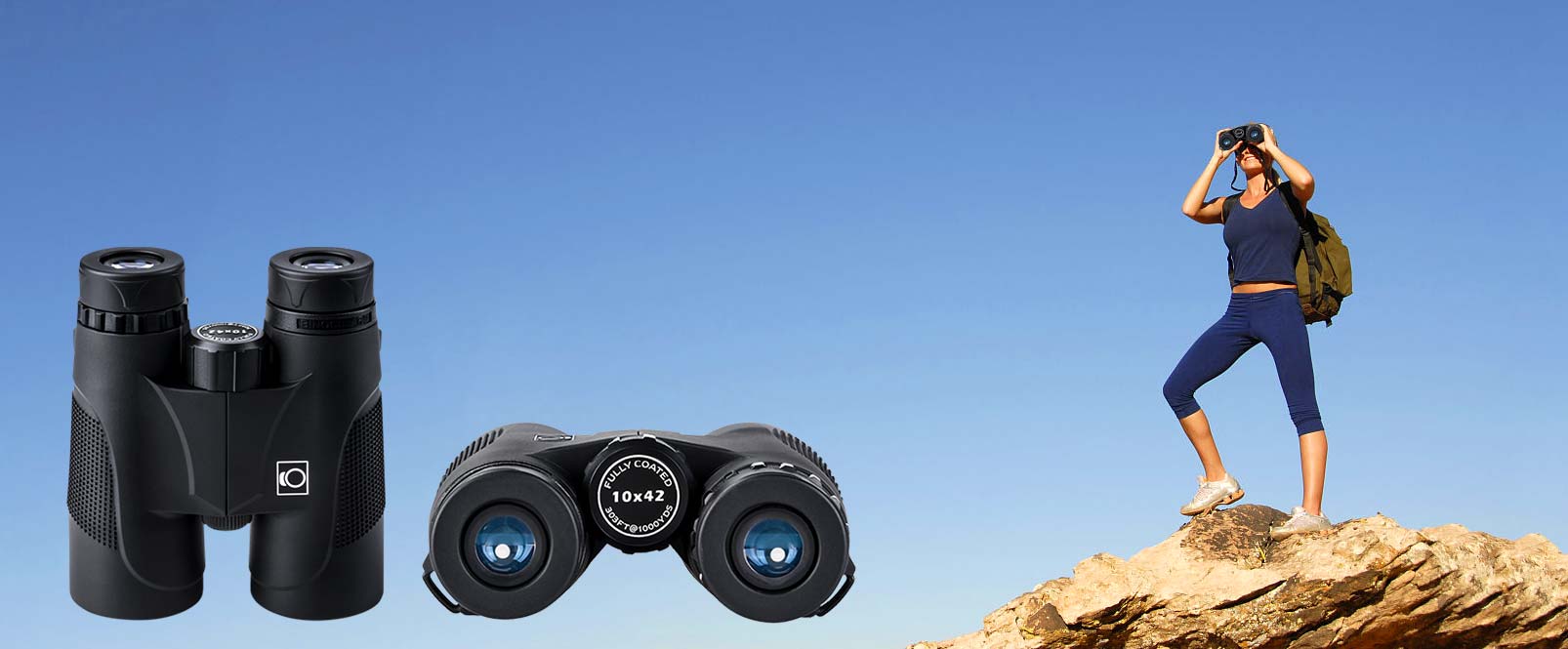 K&F CONCEPT 1042E
PROFESSIONAL 10X42 BINOCULARS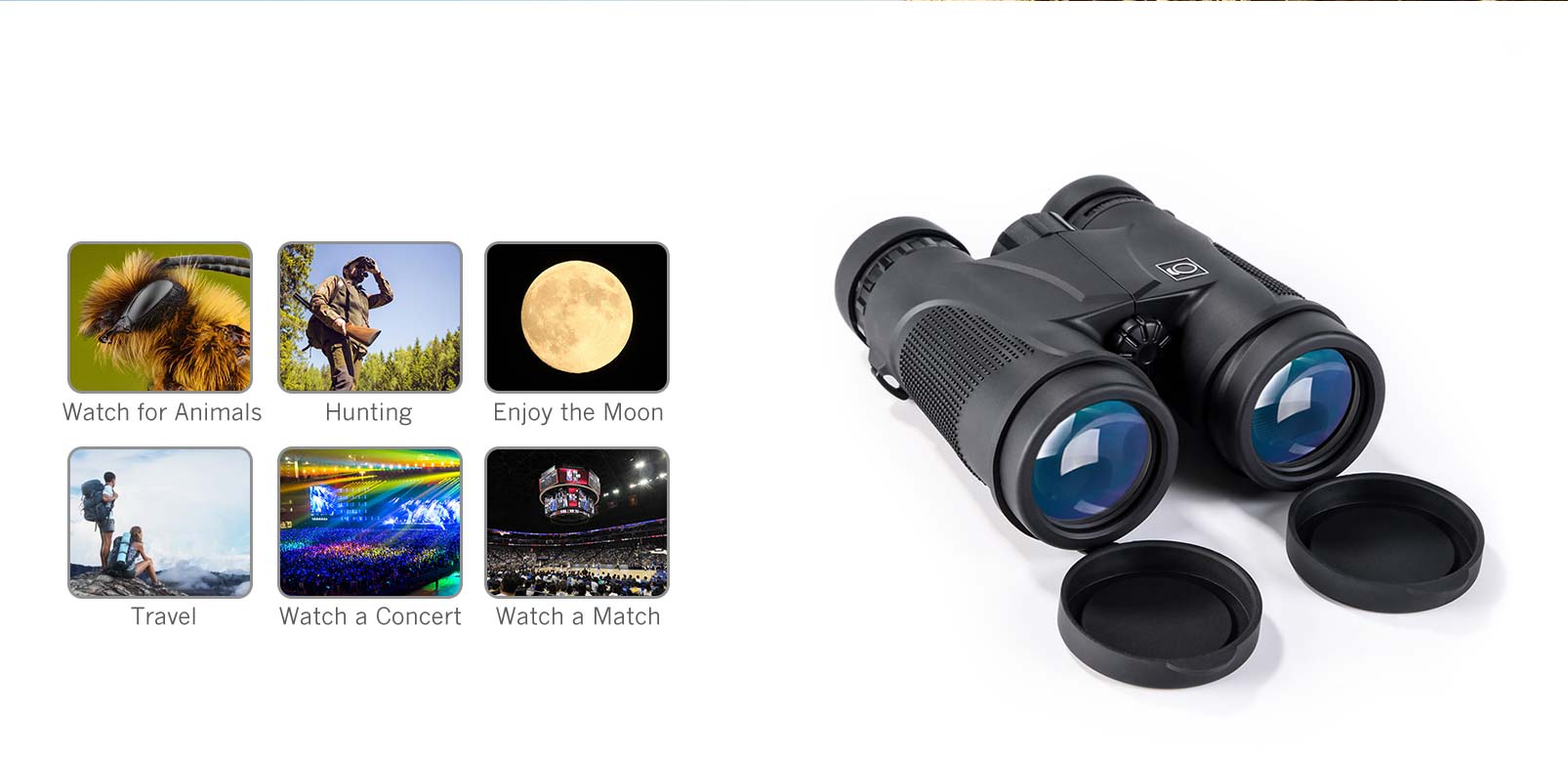 ULTRA-LARGE FIELD OF VIEW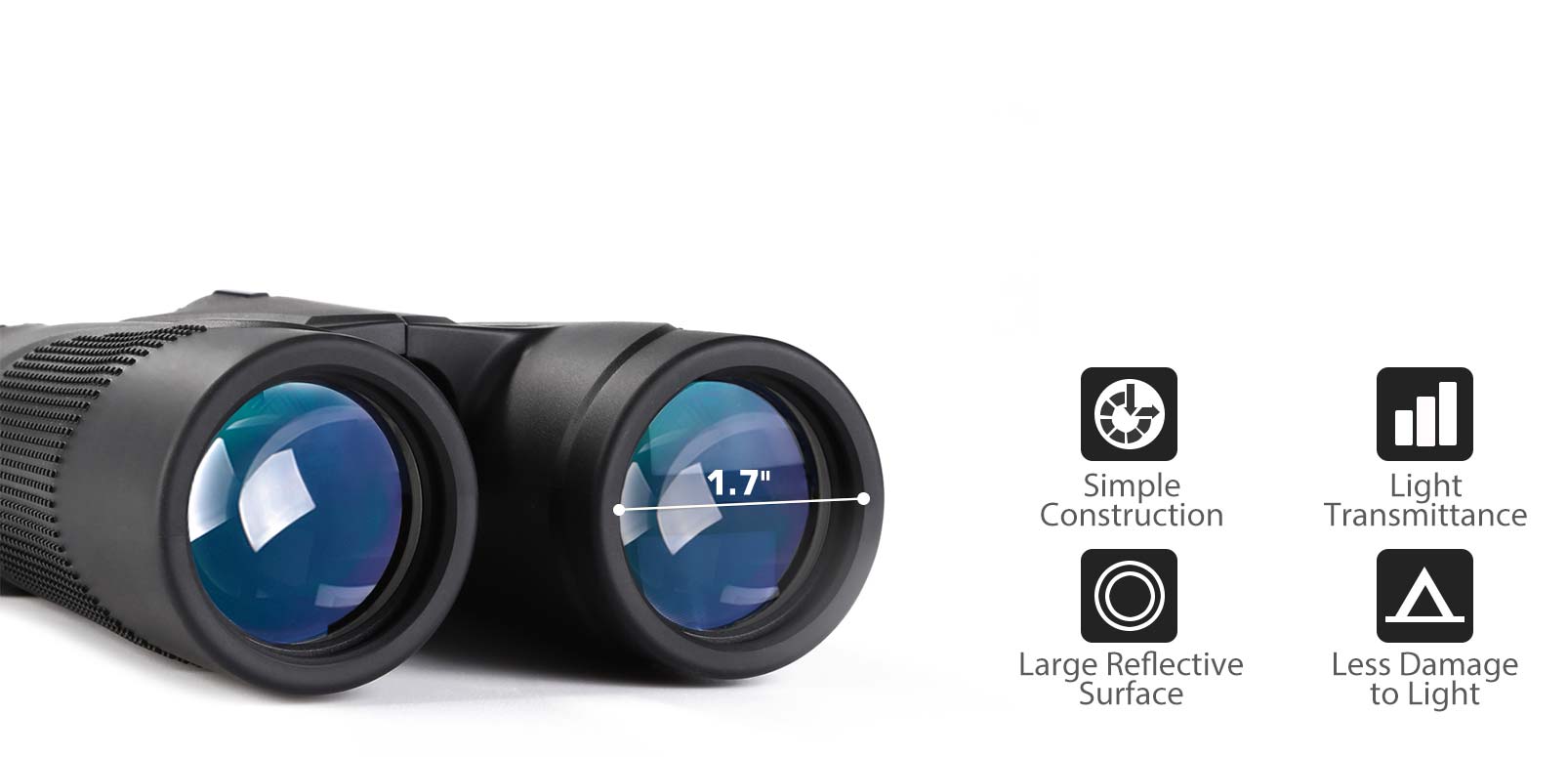 1.7" DIAMETER LENS
10x magnification,42mm lens, precise focus wheel.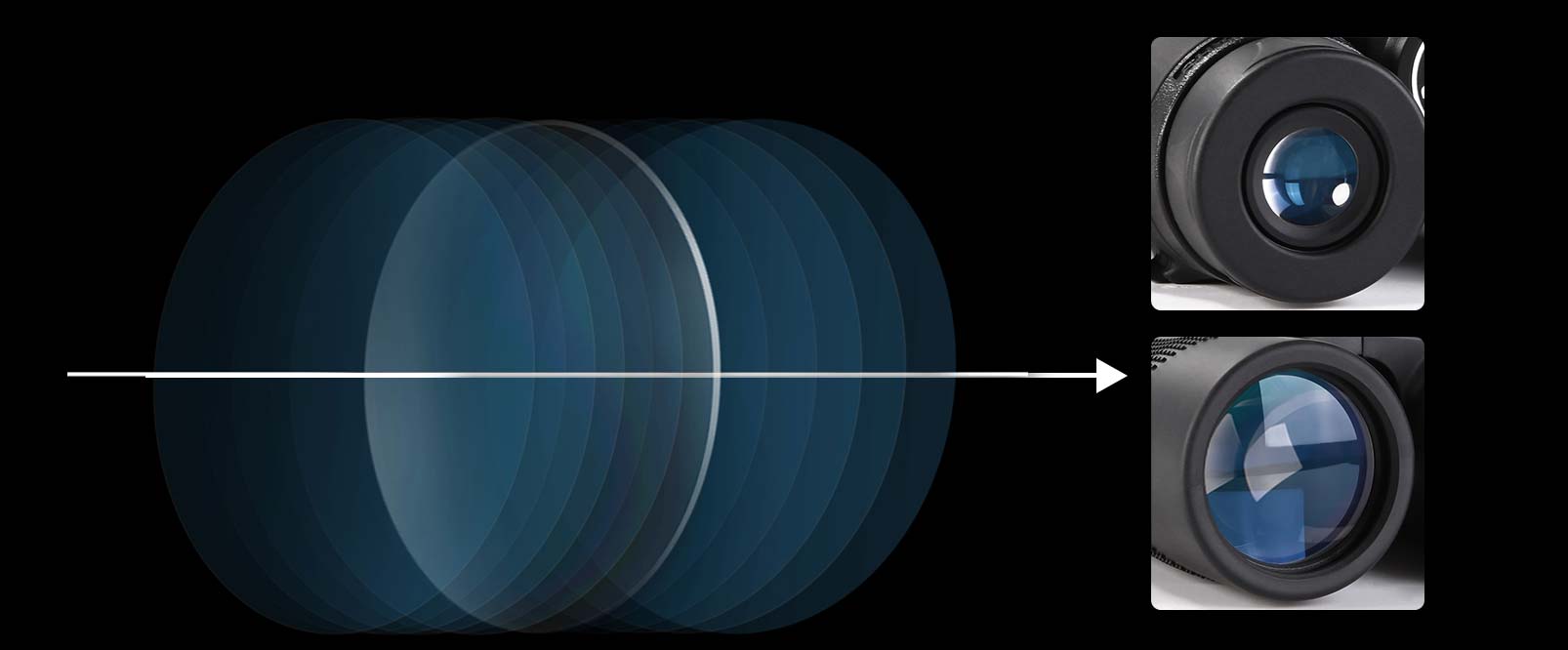 HIGH TRANSMITTANCE
Multi-coated lens offers crisp clear images with improved transmittance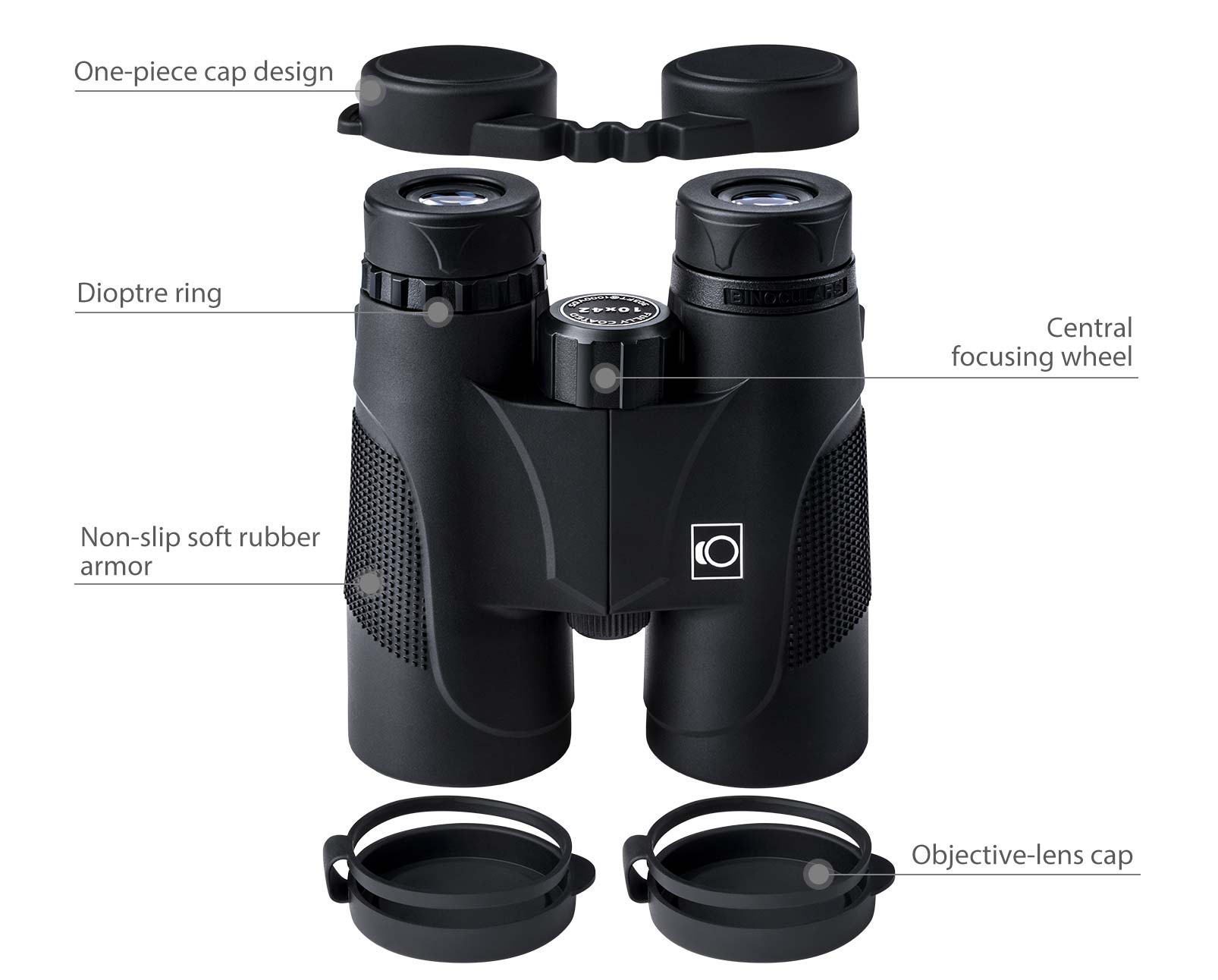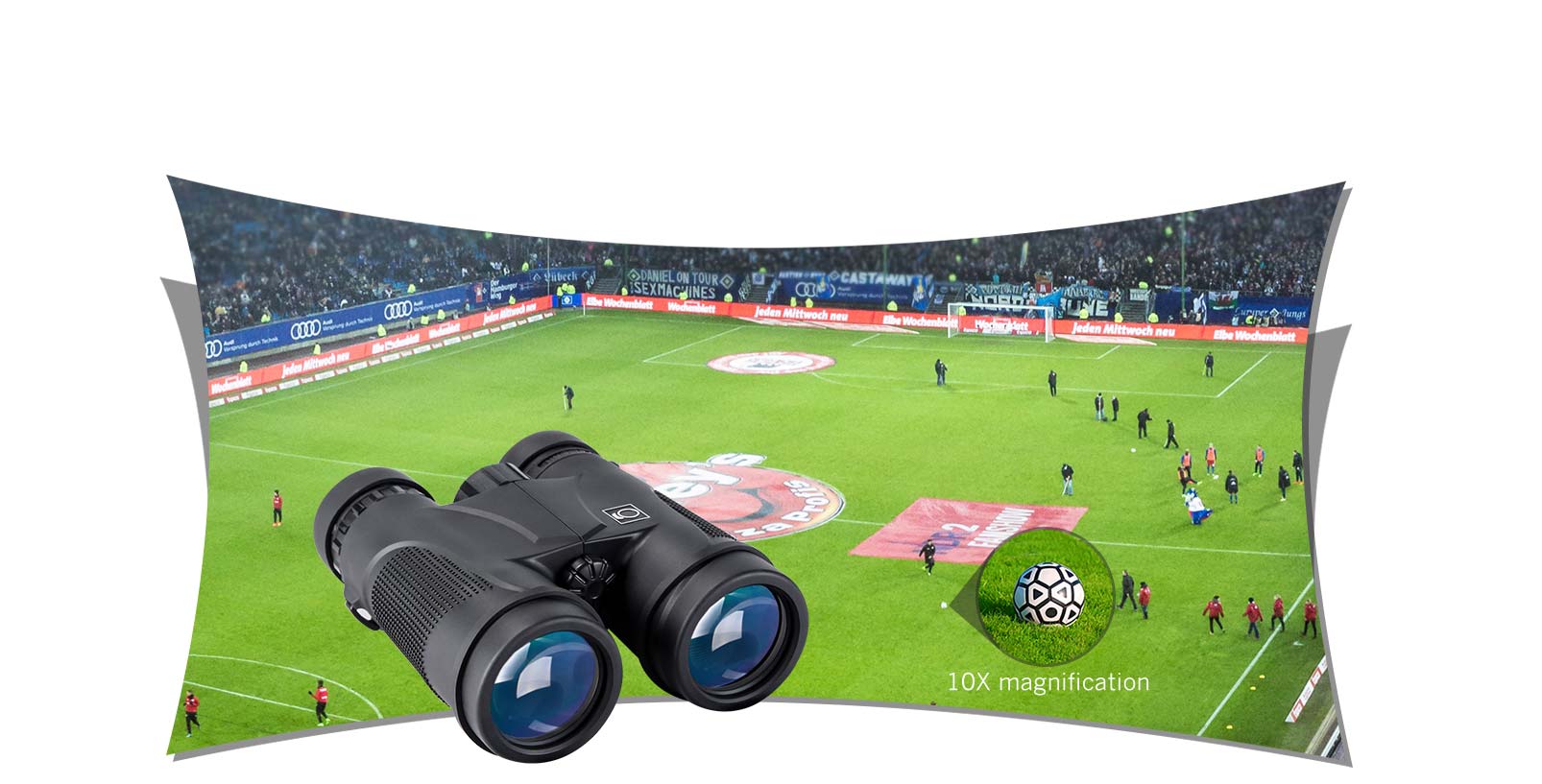 WIDE-ANGLE 303FT FIELD OF VIEW
10X magnification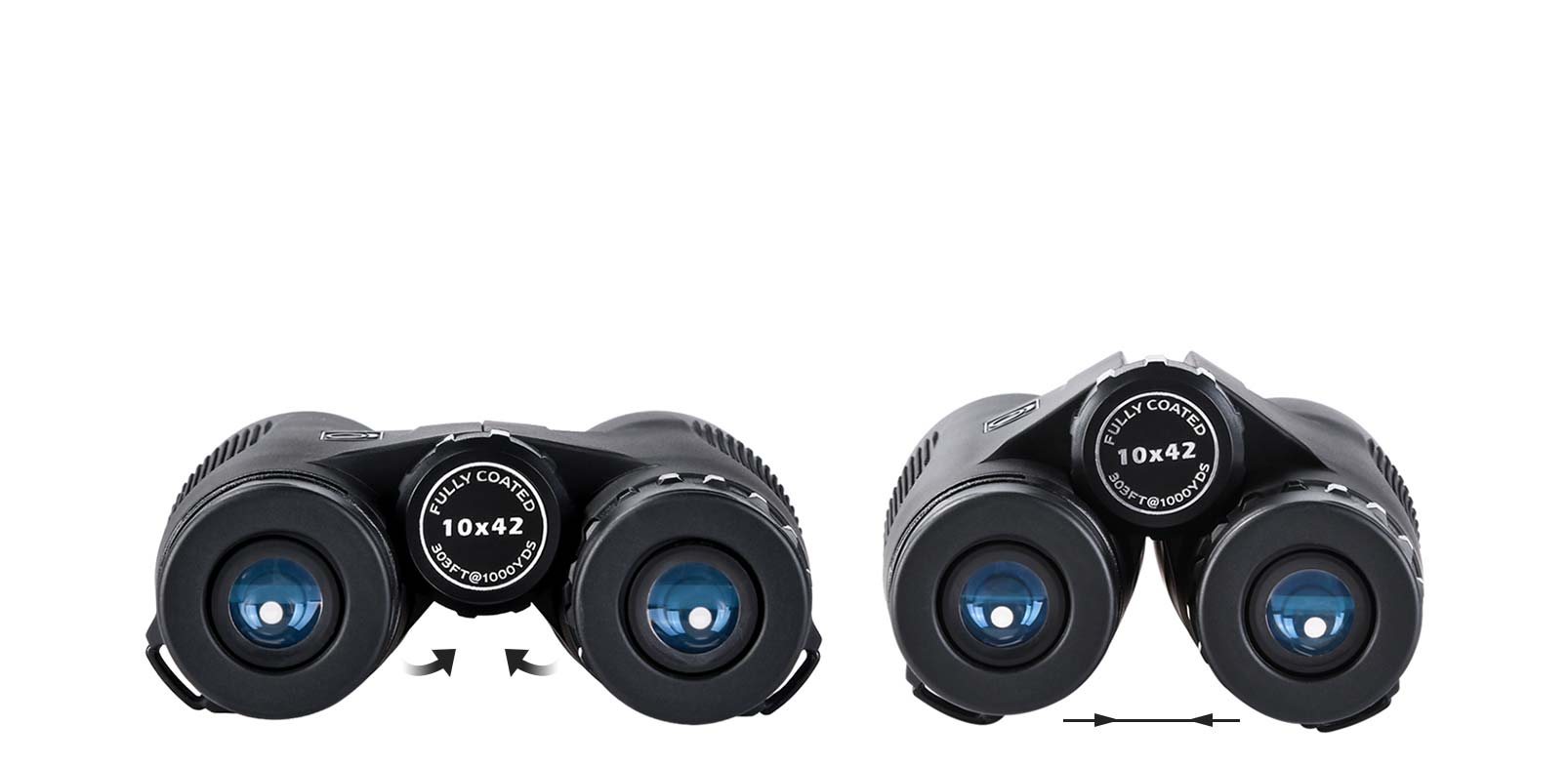 ADJUSTABLE PUPIL DISTANCE
Adjust the pupil distance by expanding or folding the binocular till the image in each lens-barrel overlaps with each other completely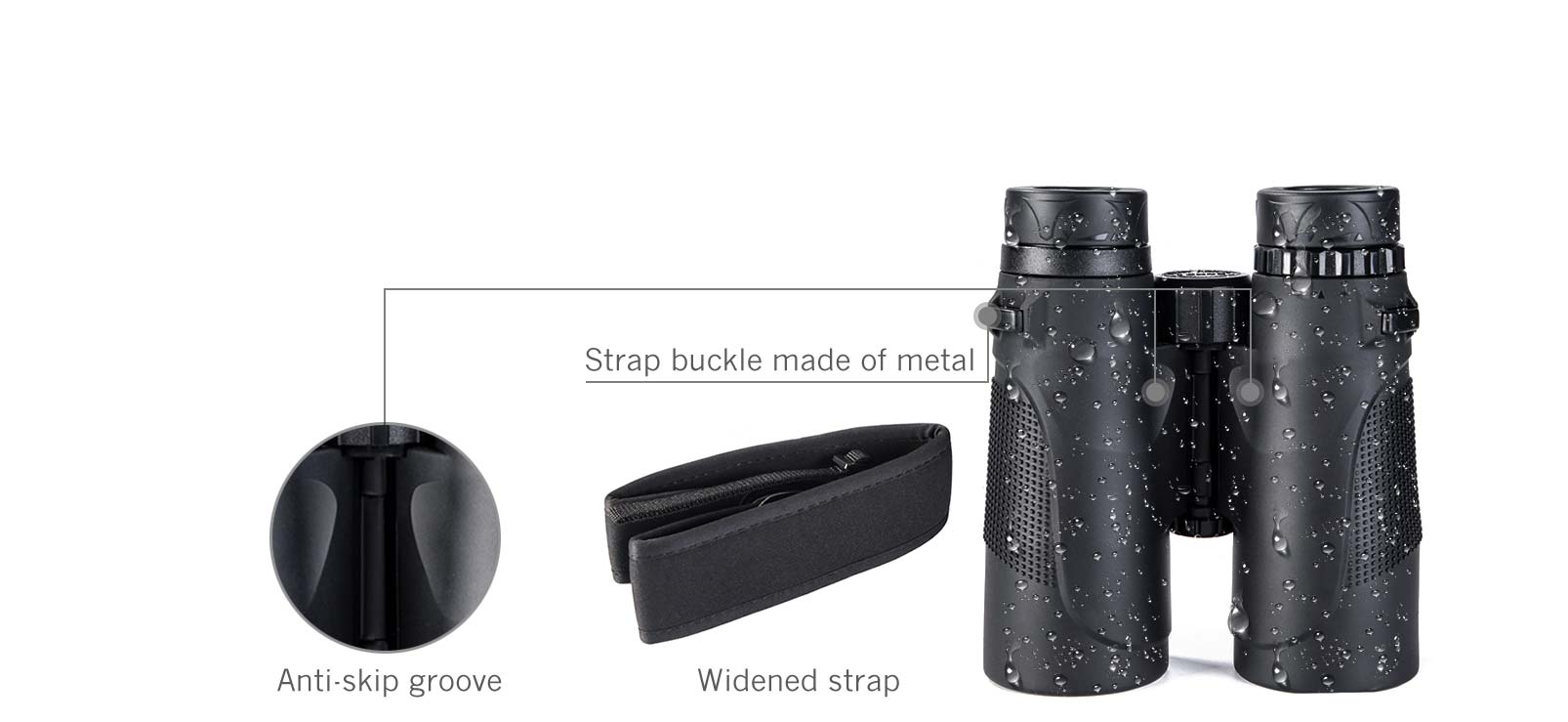 WATERPROOF/ANTI-FOG
Nitrogen-purged design Anti-fog and waterproof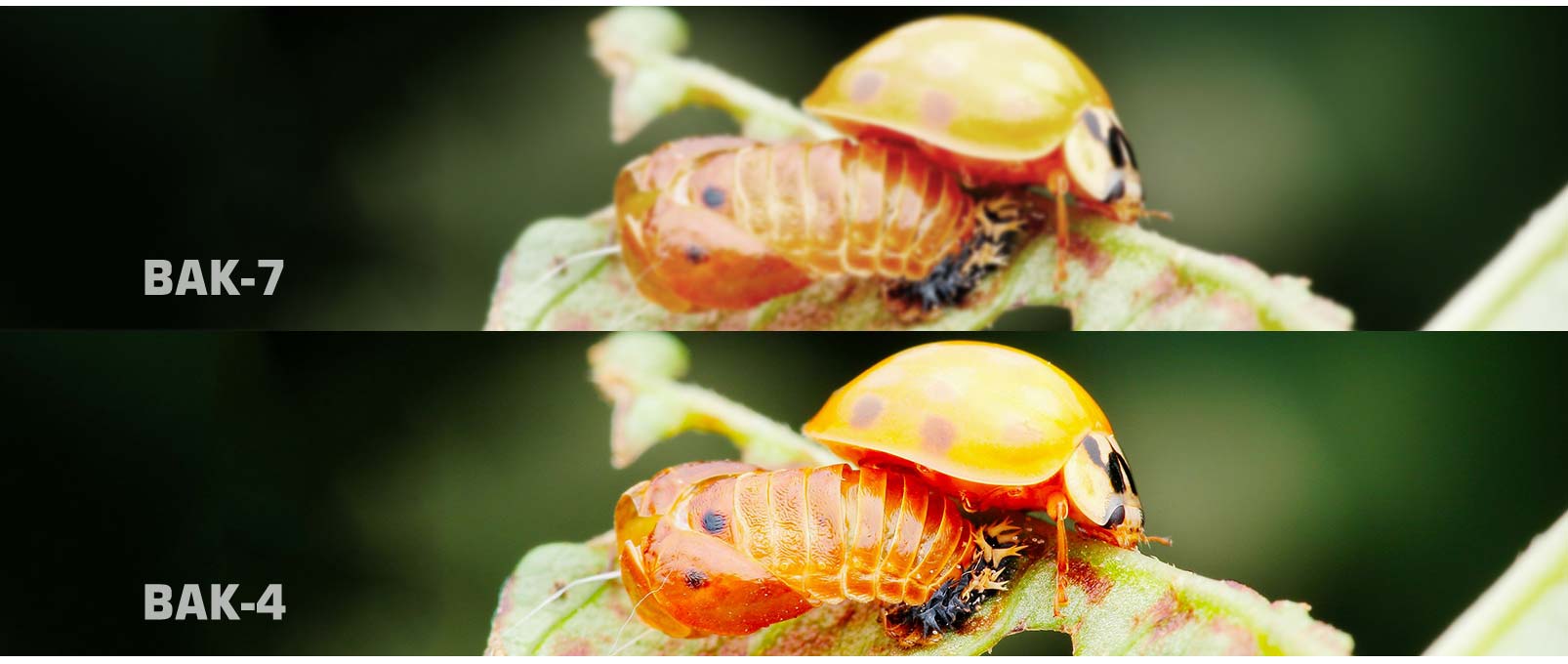 BAK-4 PRISMS OFFER CRISP CLEAR IMAGES
The Highlight Features:

✮Multi-coated lens can provide you high transmittance.

✮Anti-skip groove helps keep the binacular tight.

✮Strap buckle made of metal, stronger and sturdier.

✮No-slip soft rubber armor to absorbs moisture and make you comfortable.

✮Allows you to get the best view possible for bird watching, watching wildlife or scenery.

I love the size and light weight
I use them when my family have road trip and have long distance view. The product is made by durable and compact material. I love the size and light weight. I can bring it everywhere. I can see very clear by using this, to watch birds and trees.
05/11/2017
High quality binoculars seem to work just as well as brand name ones
Got a monocular recently but I quickly found it really painful to use for me, so I needed binoculars instead. I compared these to a brand name set at a local store, and I can see no quality differences, only these are much better priced. I can use these without my glasses and use the diopter setting to compensate for the slight differences between left and right eye. The eye piece can be raised so eyelashes don't brush against the lens (the flat setting is better for glasses). All the removeable lens caps and the carry case ensure that it's properly protected when not in use. The images are clear, and I don't see any colour distortion. The only thing is these are pretty heavy, so I don't think I can let me toddler son try these for many years to come. Overall I'm very pleased with these binoculars, and glad I got these instead of paying more for a brand name.
08/08/2017
Comfortable, well made binoculars
I'm completely happy with this product. The material the binoculars are made of is soft and comfortable. There is plenty of adjustment available to fit any face. Comes with a strap to hang around your neck and a storage case. The lenses are clear and do not strain your eyes and the reange of magnification is good for most recreational activities.
04/12/2017
Same quality as professional ones!
I bought this binoculars for my dad as he loves doing expeditions on the mountains to see wild animals and before I actually gave it a try! 10 times zooming, you can set the focus depending on the distance. What Is great is that my dad really likes and he said the binoculars are amazing. Very good image quality and the material is made of is very strong and it's also looking professional! It comes with a little bag and strap.
24/10/2017
Good quality. Very clear and easy to adjust.
A little larger and heavier than expected. I use them for hunting and was hoping for lightweight that would not be in the way when worn around the neck. Otherwise great quality for the price.Like the adjustable eye relief.
04/10/2020
These images belong to KENTFAITH end users.
There are no faqs for this product.
Binocular
Objective Lens Diameter
42mm
Magnification
10
Waterproof
No
Waterproof IP
IP65
Eye Relief
17
Angle of View
5.8
Field of View
101m
Prism Type
BKA4
Minimum Focus Distance
5m
Focus Type
Roll up
Fogproof
No
Size
150*126*58mm
Weight
615
Gross Weight
740