72mm Filter Set (ND2, ND4, ND8)
Free shipping to eligible country
Brand:

K&F Concept

Buy K&F Concept 72mm filter set (nd2, nd4, nd8) online, worldwide free shipping and 30 days return guarantee.

SKU0045

Availability:

In Stock

15.99

https://www.kentfaith.com/SKU0045_72mm-filter-set-nd2-nd4-nd8-cleaning-cloth-pouch
Buy 2+ items get
10% off
!
Features
• Kit Includes: 72MM K&F Concept Filter Kit (ND2 + ND4 + ND8 Neutral Density) + Cleaning Cloth +3 Slot Shockproof Filter Bag
• Suitable for dynamic screen, waterfalls, streams, waves, etc.
• Compatible with the Canon Rebel( T5i T4i T3i T2i T1i XSi XS )EOS (7D, 60D) DSLR Cameras. EF-S 18-200mm f/3.5-5.6 IS, EF 28-135mm f/3.5-5.6 IS USM Zoom Lenses,EF 85mm f/1.2 L II USM
• Compatible with the Nikon (D3200 D5100 D7100 D7000 D80 D70 D60) DSLR Cameras. 18-200mm f/3.5-5.6G AF-S ED VR II, 24-85mm f/3.5-4.5G ED VR AF-S Zoom Lenses
• Brand of K&F Concept manufactured by a professional team,12 Month Manufacturer Warranty,100% Satisfaction Guaranteed.
Frequently Bought Together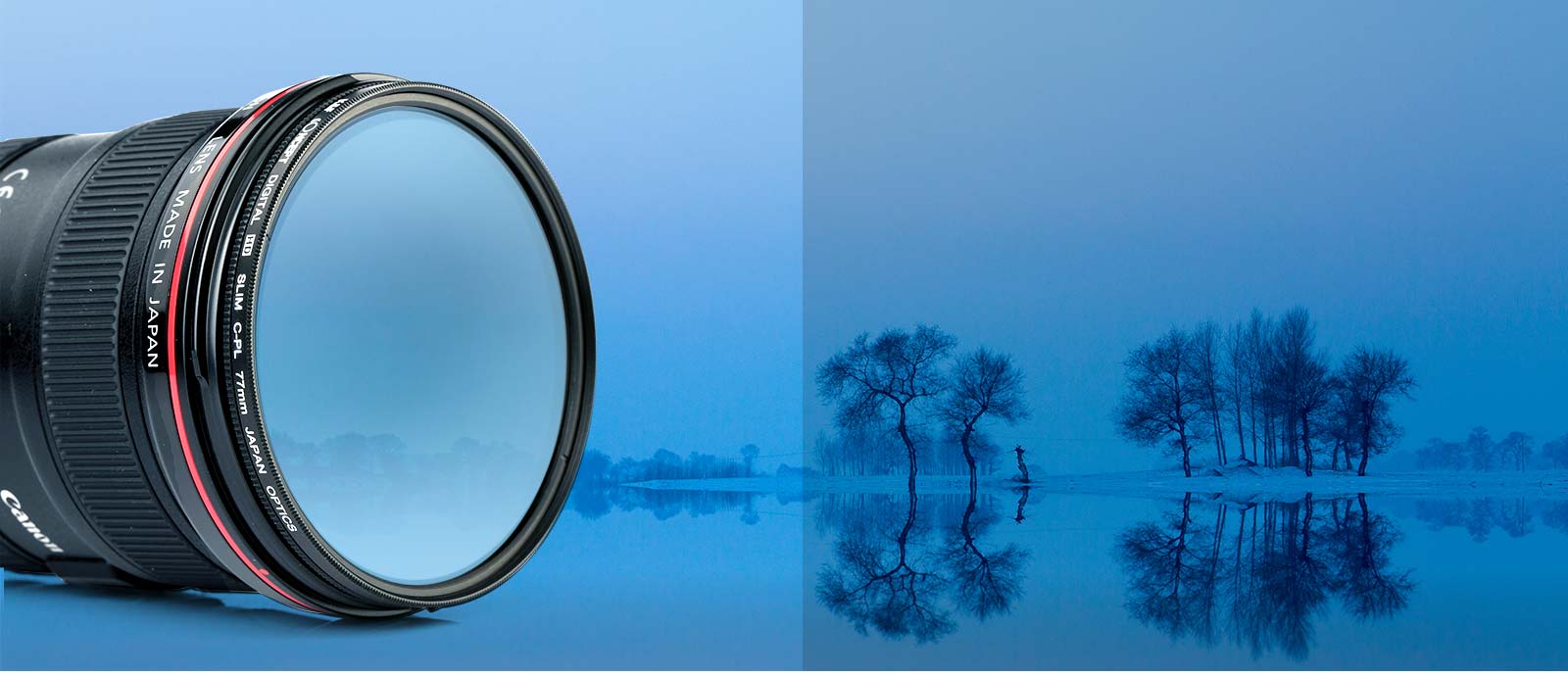 Circular Polarizing CPL Filter
Can be used for any type of photography. Polarizing filters are typically circular, allowing for easy control of the effect of polarization.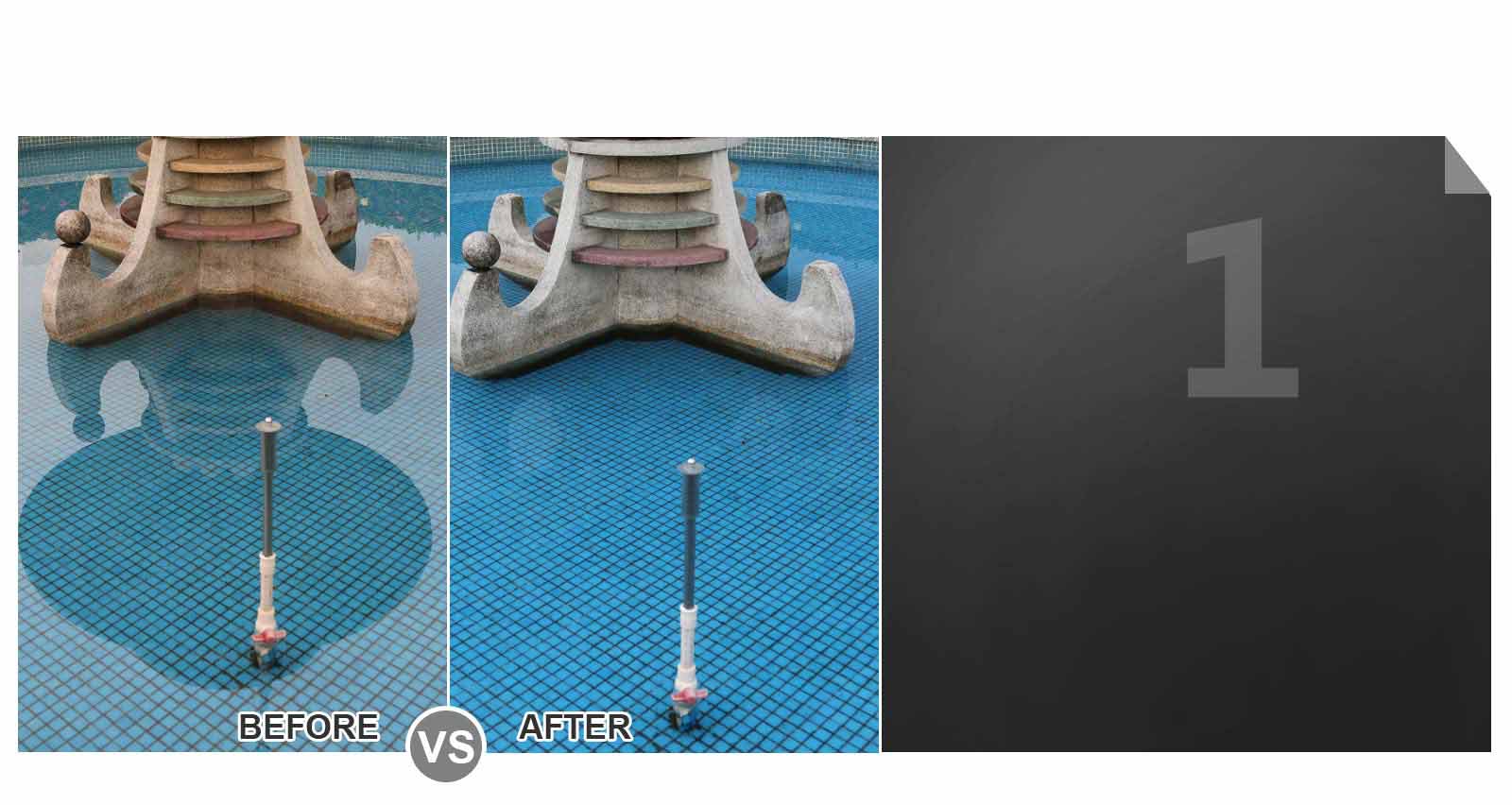 ENHANCING COLORS AND INCREASING CONTRAST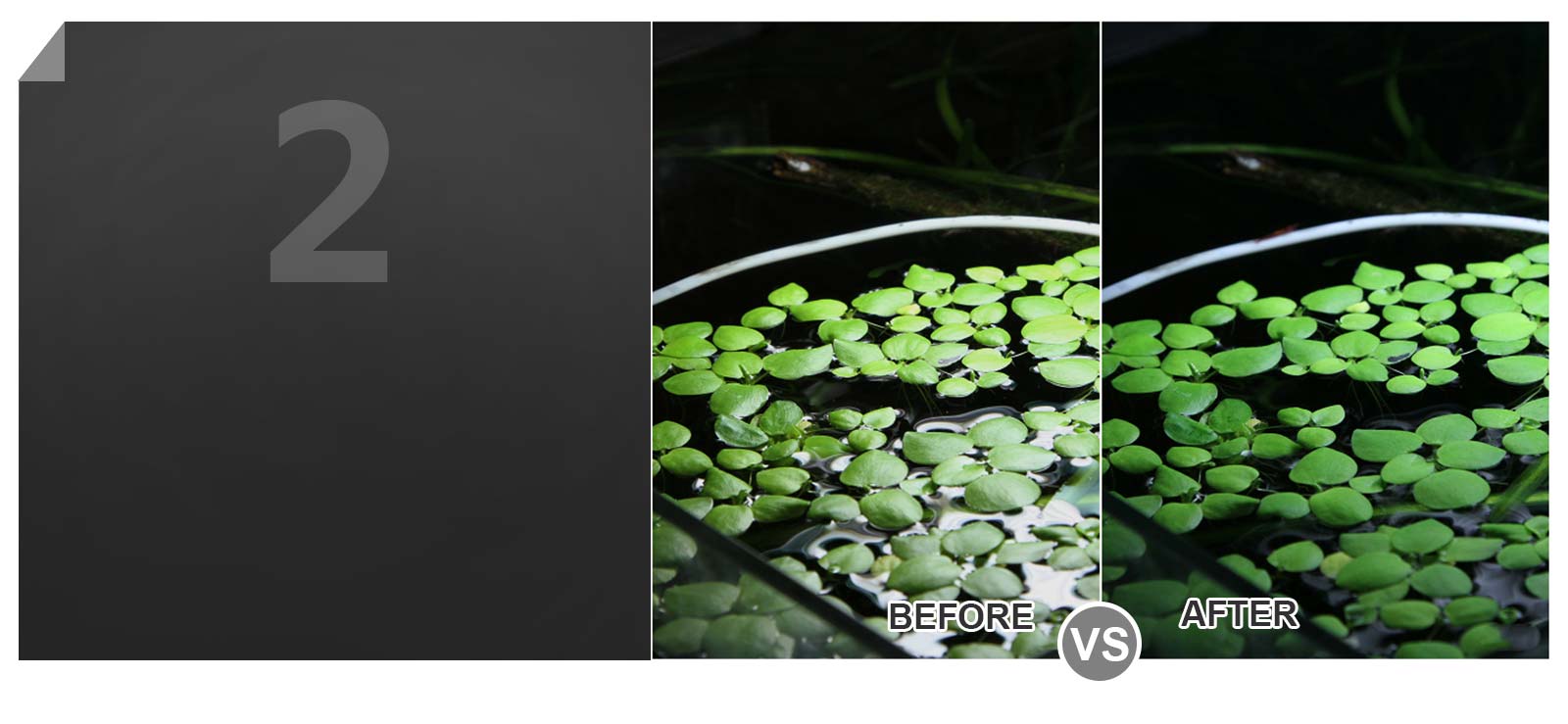 DRAMATICALLY REDUCING REFLECTIONS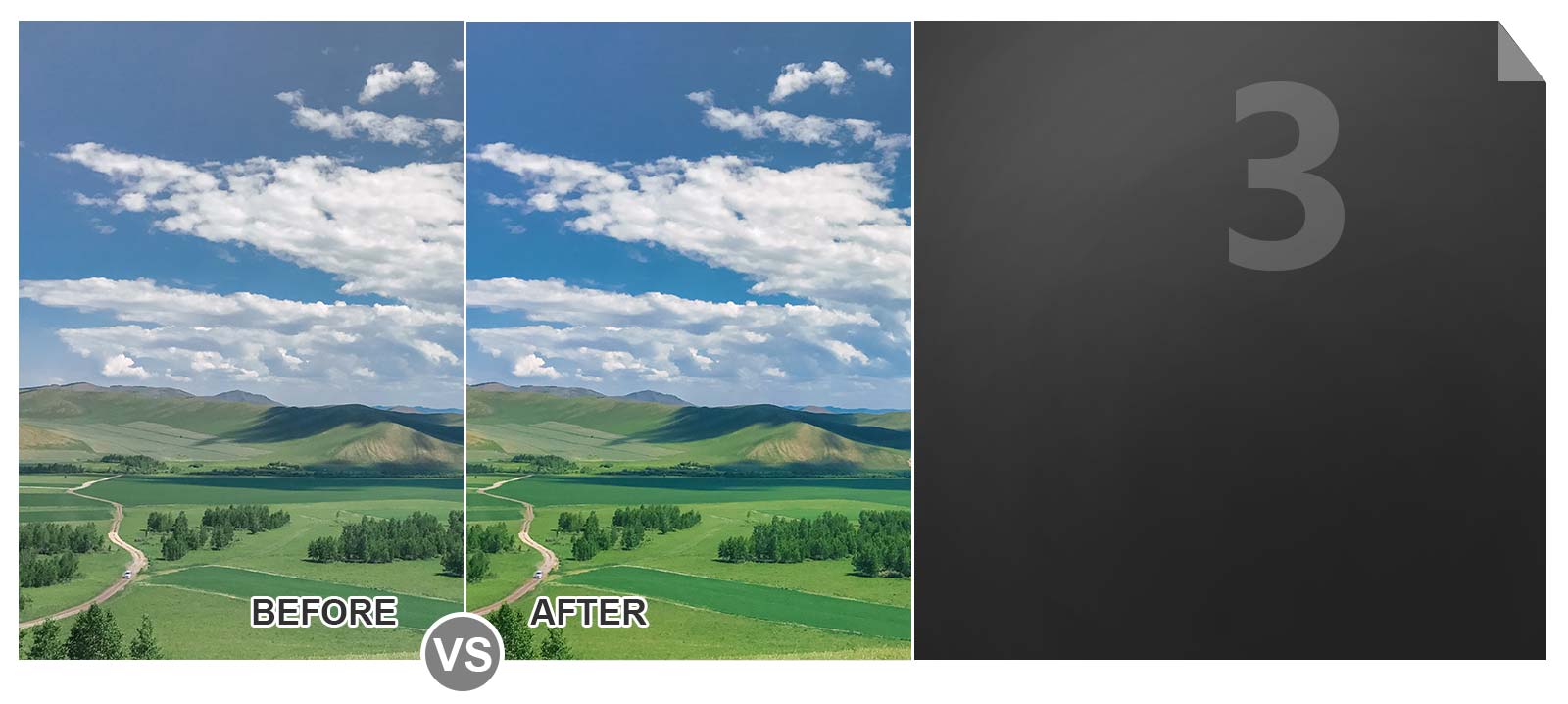 FILTERS OUT POLARIZED LIGHT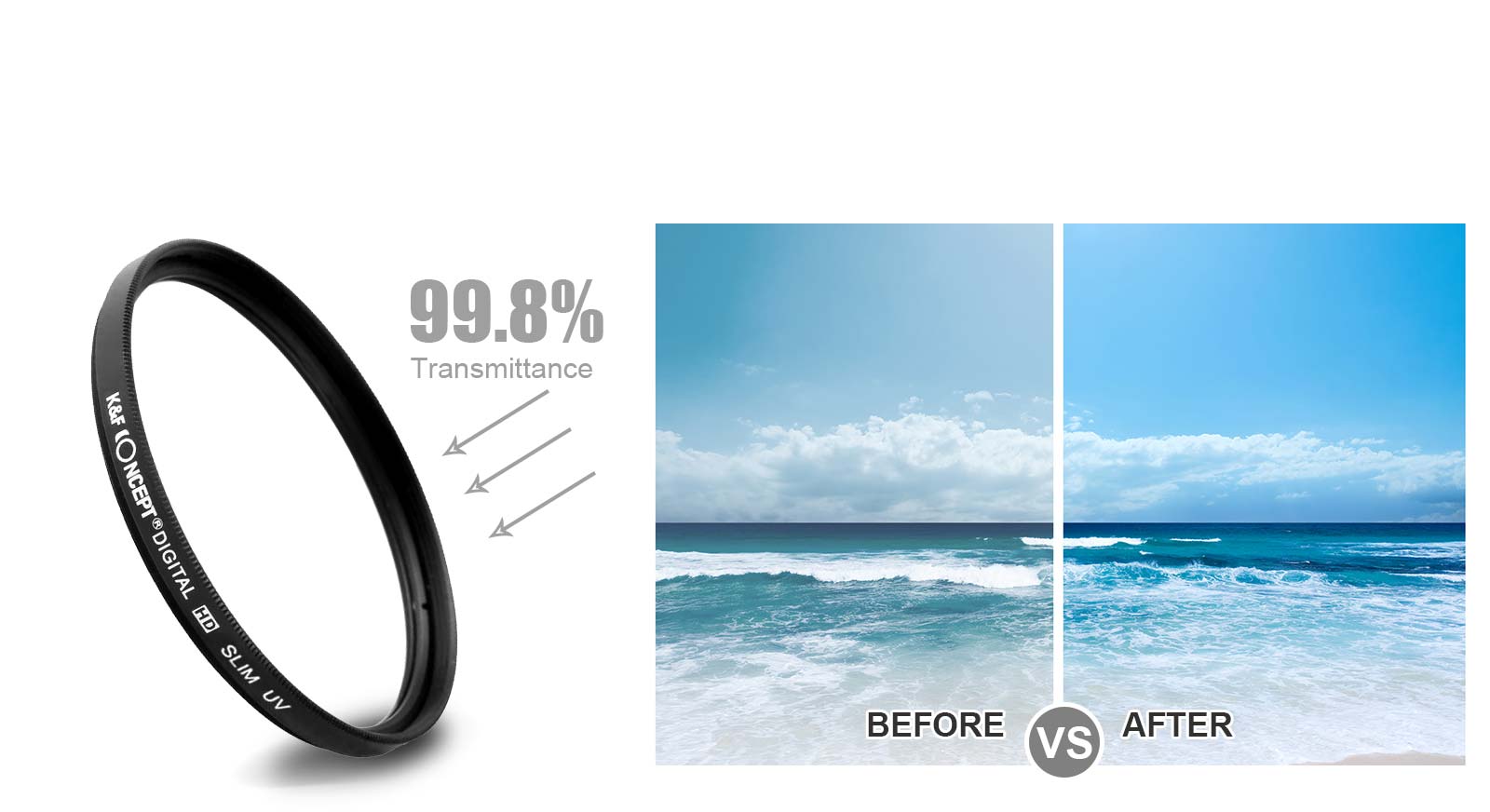 UV FILTER
High quality UV filters can be permanently mounted on lenses with a minimum impact on image quality.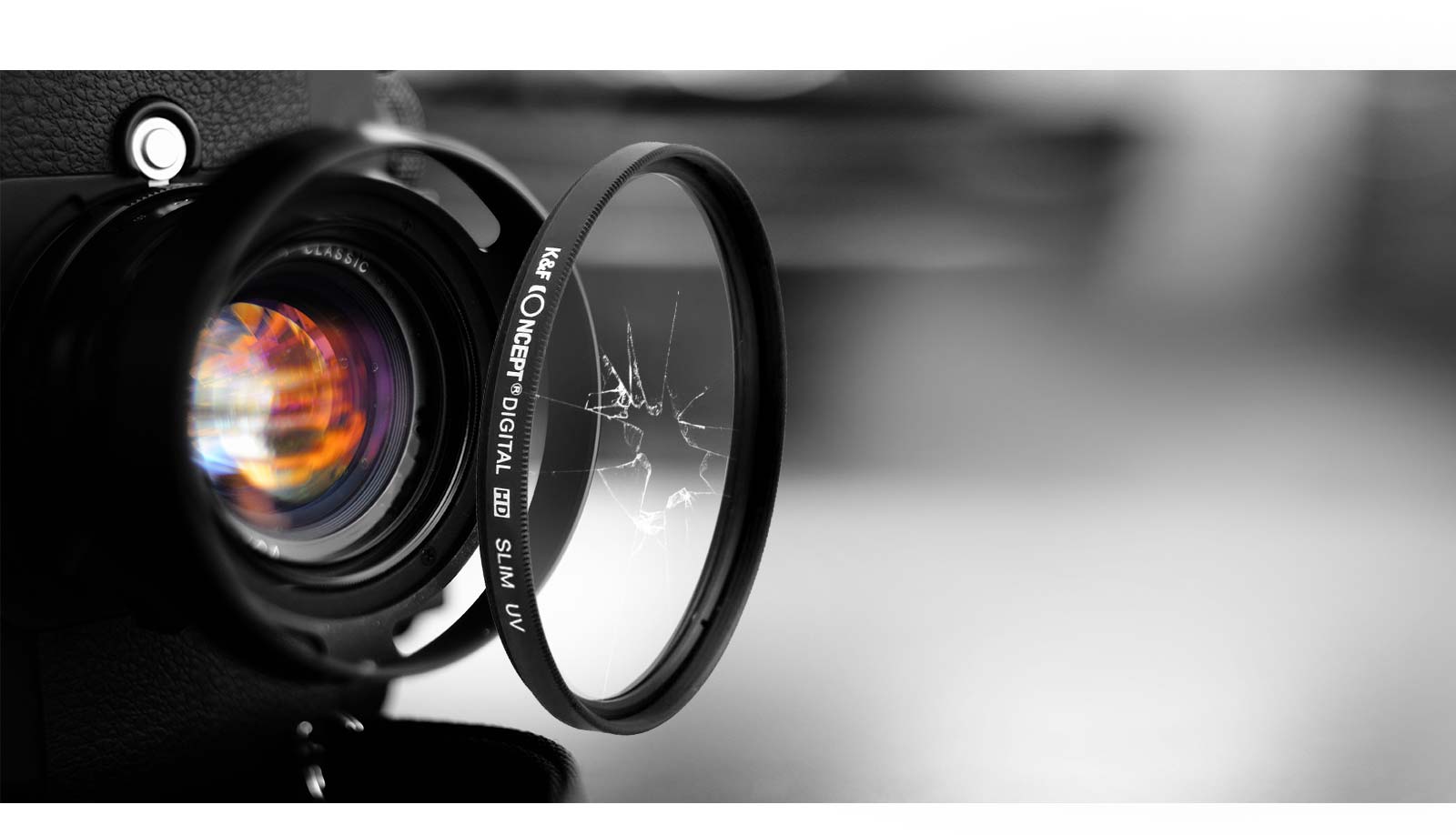 LENS PROTECTION
Protects the front element of a lens from dust, dirt, moisture and potential scratches.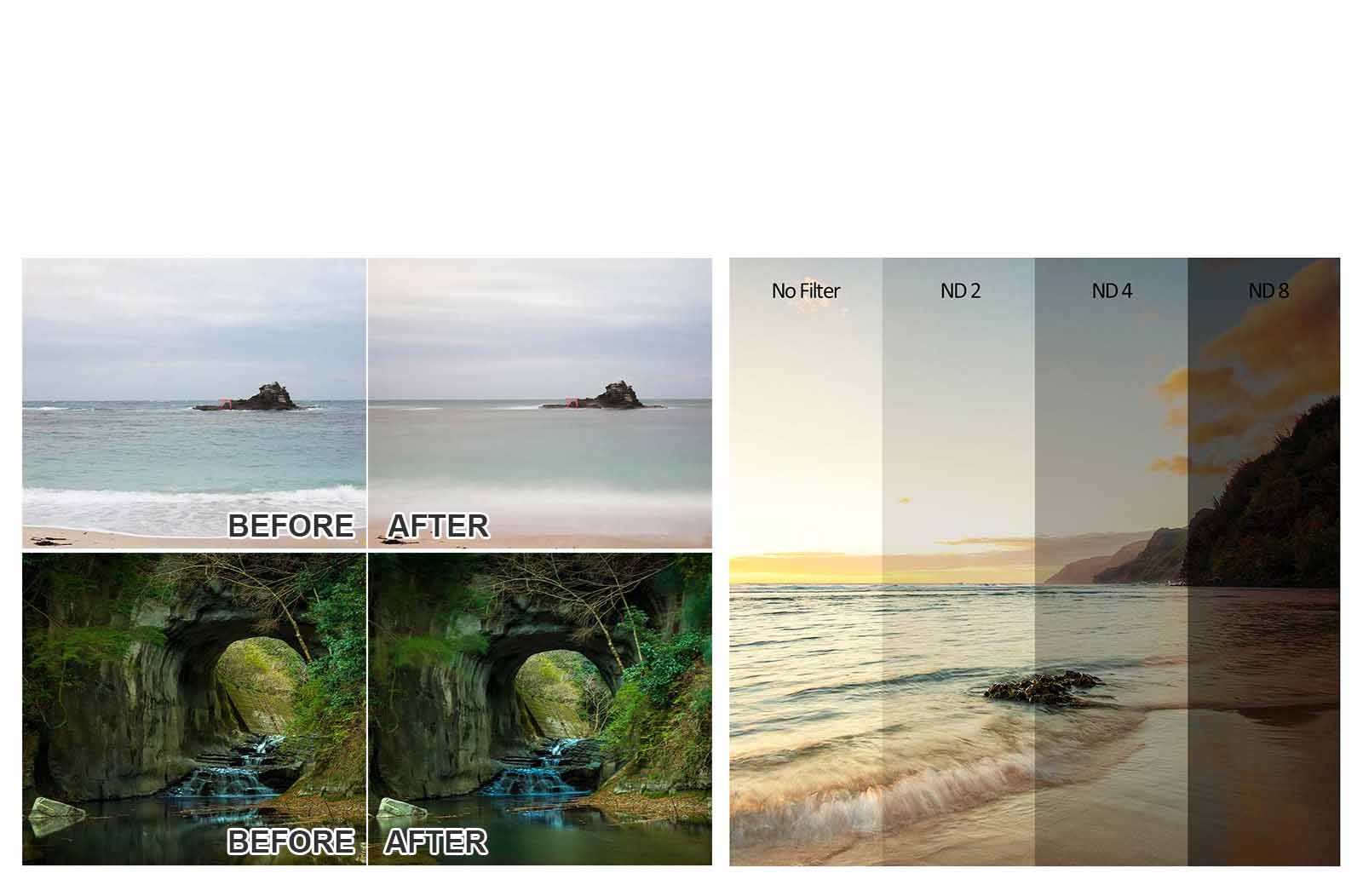 ND FILTER
Reduces the amount of light entering the lens, thus decreasing camera shutter speed. Useful for situations where motion blur needs to be created (rivers, waterfalls, moving people) or large apertures must be used with flash to avoid overexposure.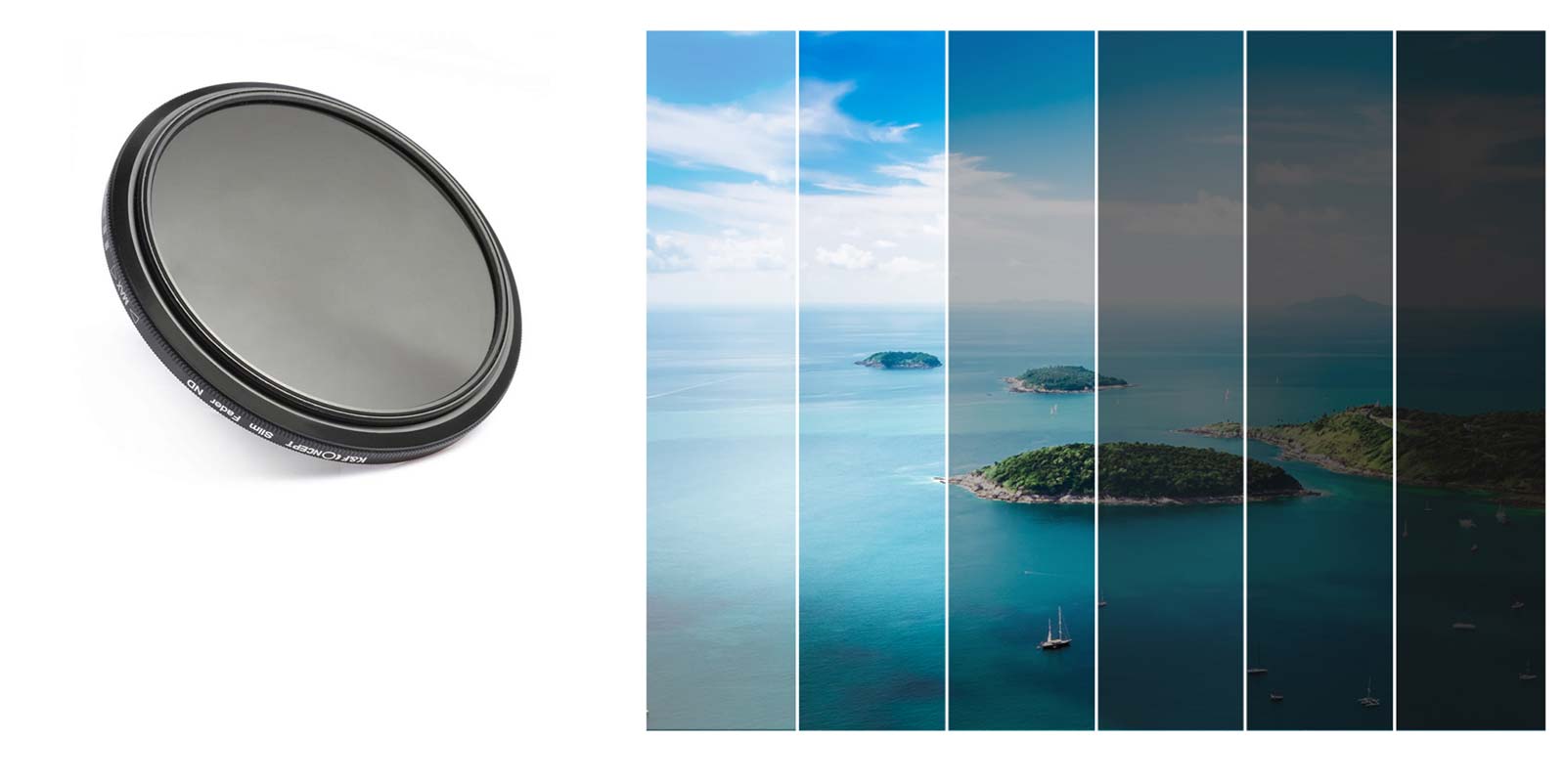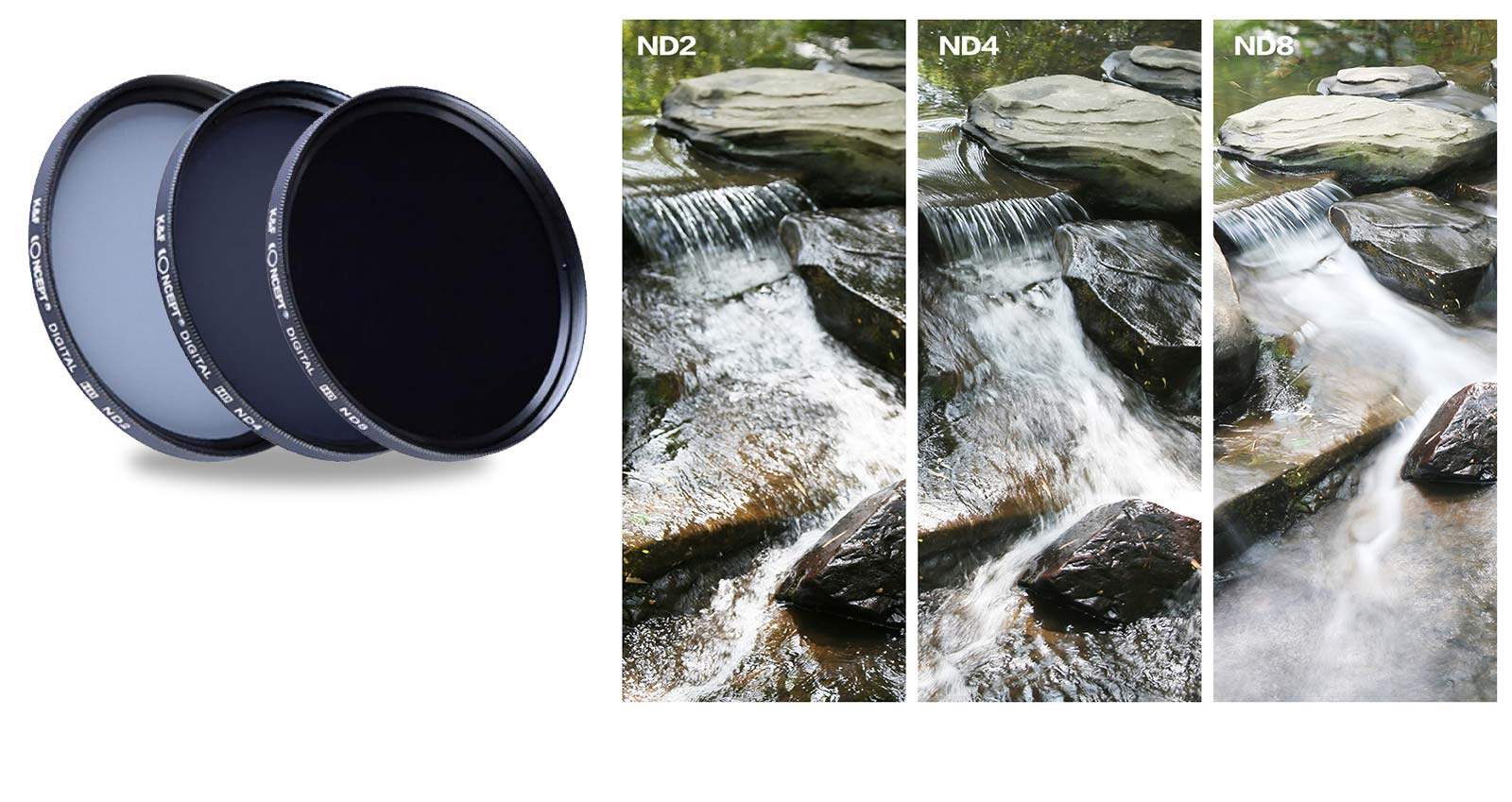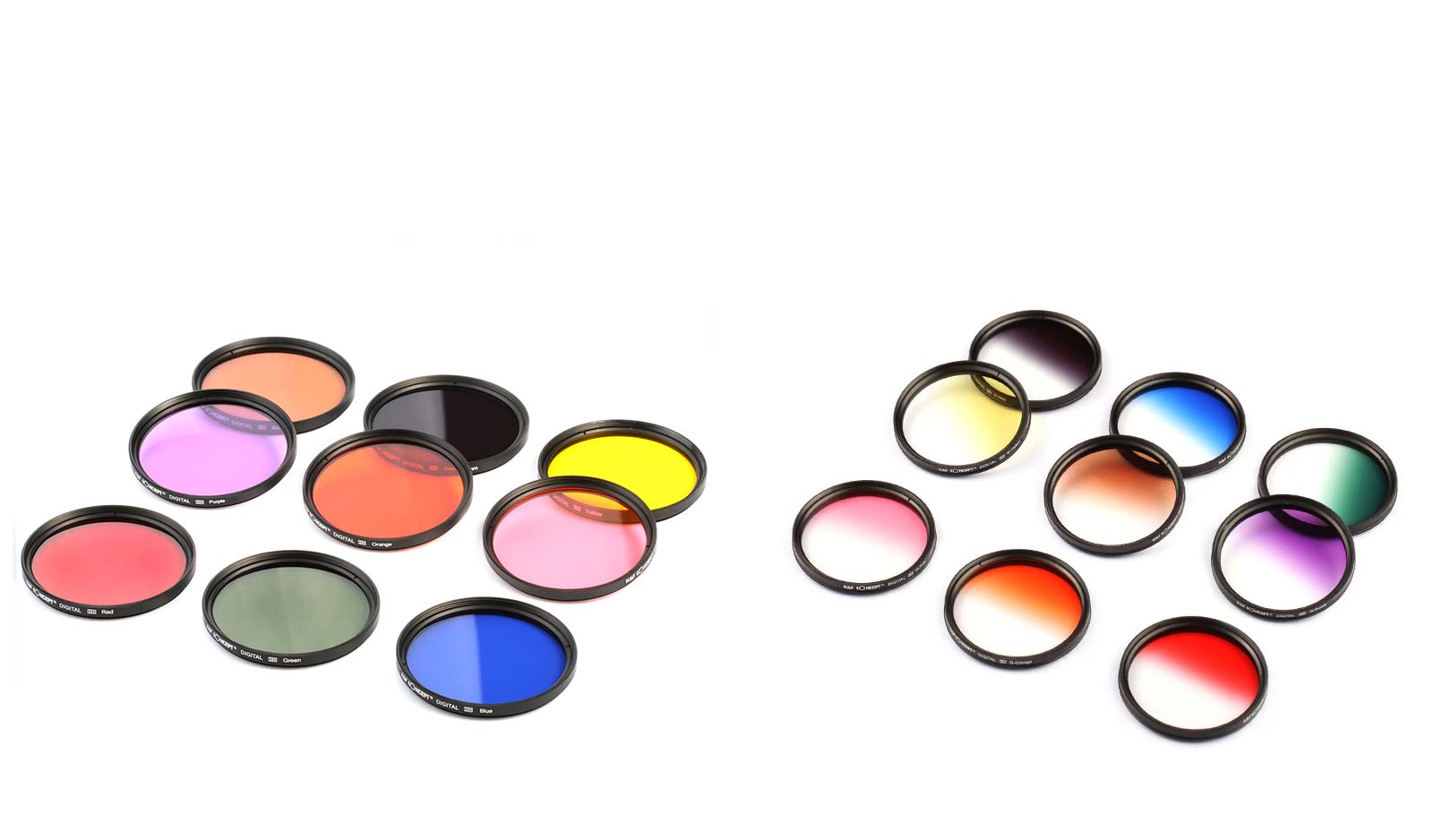 COLOR FILTER SET
Corrects colors, resulting in a change in camera white balance. Some color filters can subtract colors, blocking one type of color and allowing other colors through. These types of filters were popular for film. They are rarely used in digital photography, since their effects can be easily applied in post-processing.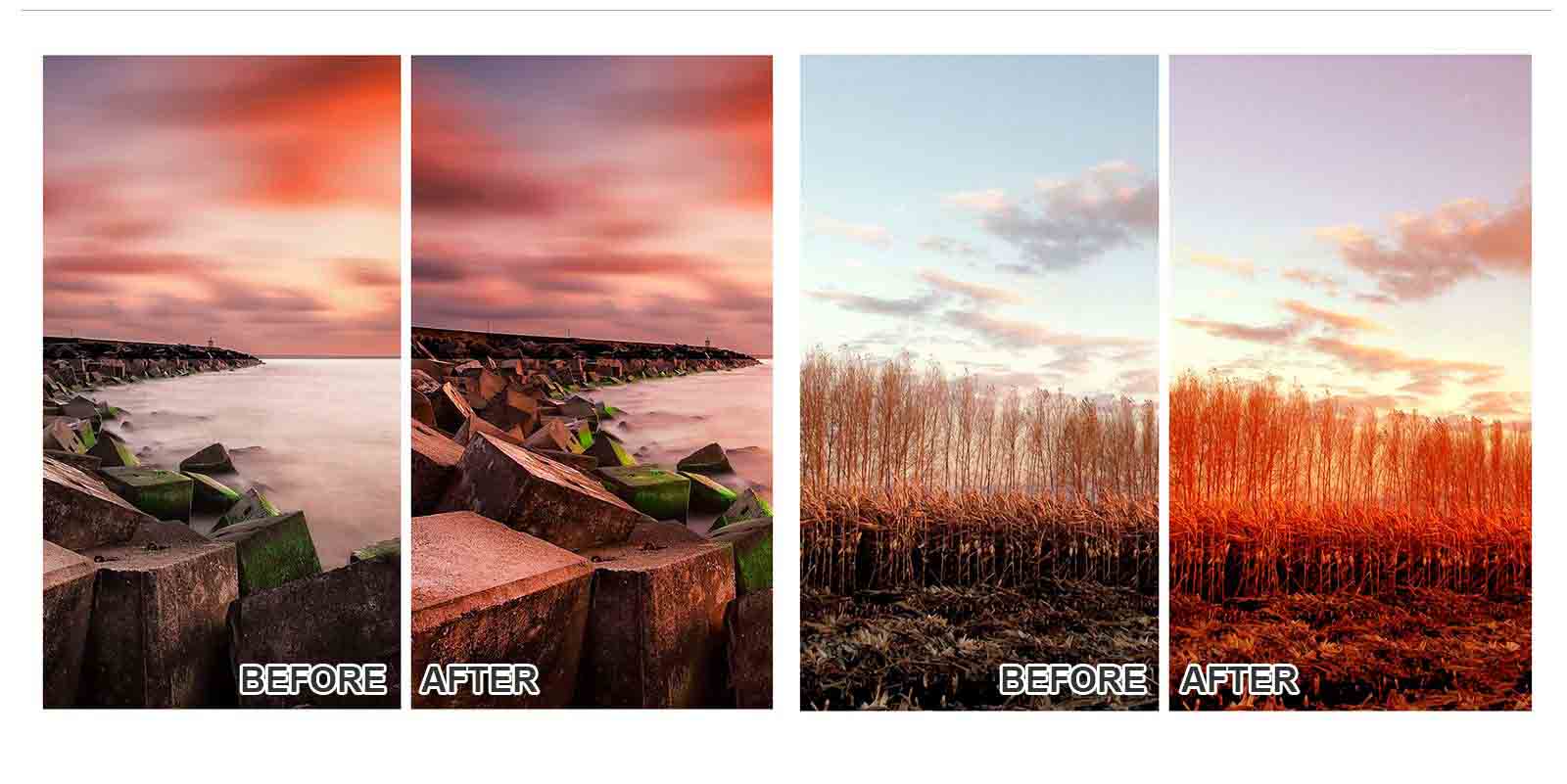 Graduated red
Graduated orange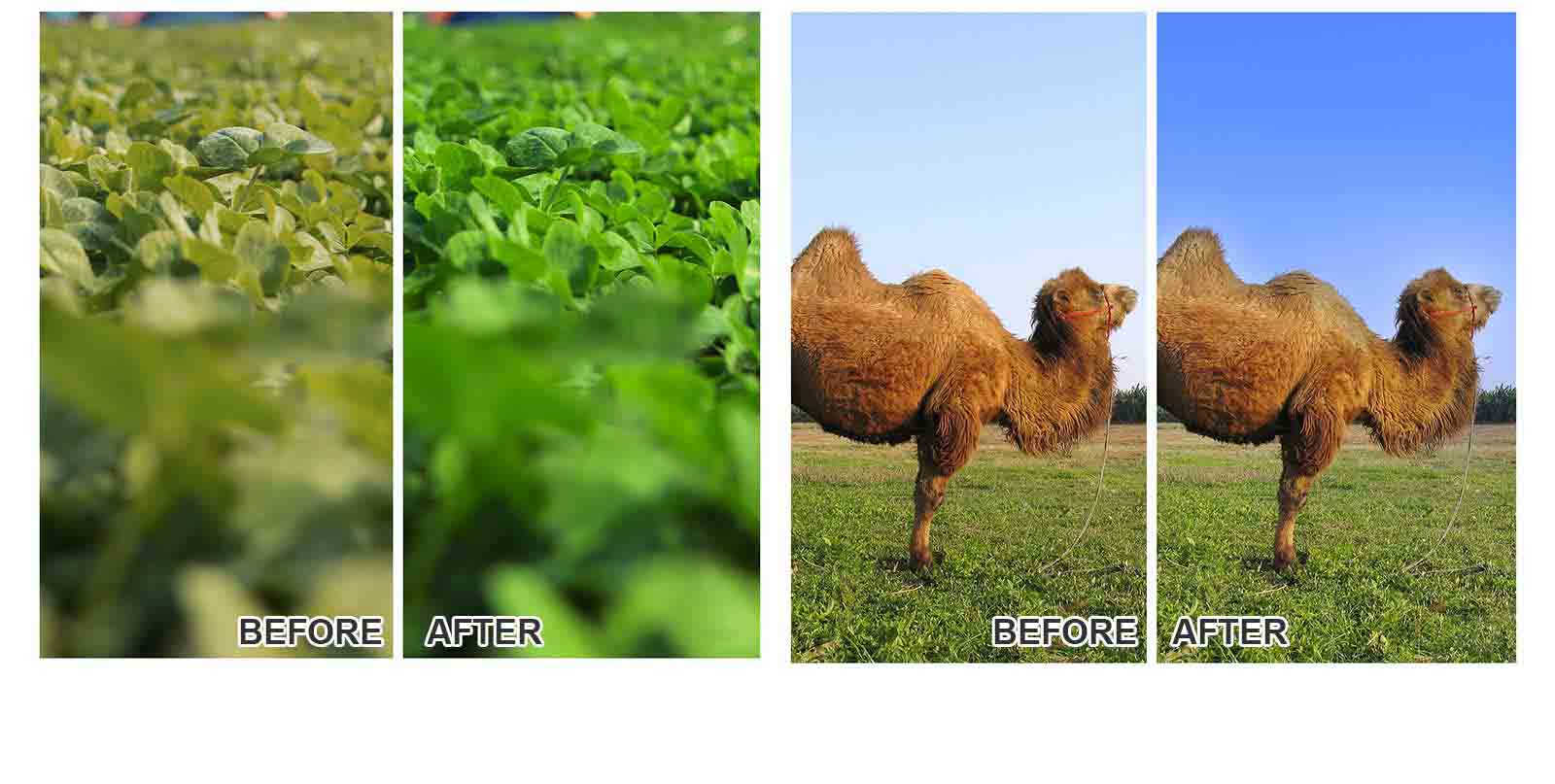 Graduated green
Graduated blue
Five Stars
A brilliant filter for long exposure photography.
Five Stars
excellent product. would recommend.
Filtri ne.
Ancora non ho avuto modo di provarli,bella la confezione per poterli riporre quando non si usano.quando li proverò approfondirò la recensione.
No es calidad profesional
No es una calidad profesional. Tinta las imágenes hacia azul y les quita un poco de nitidez. Para comenzar está bien
These images belong to K&F Concept end users.
| Image | Lens | Filter Size (mm) |
| --- | --- | --- |
| | 3M-5SA 500mm f/ 8.0 | 72 |
| | Access 28-70mm f/ 2.8-4.2 P-MC Macro | 72 |
| | Admiral 100-500mm f/ 5.6-8 MC Macro | 72 |
| | APO Tair-1 300mm f/ 4.5 | 72 |
| | Arax PCS 55mm f/ 4.5 MC Shift | 72 |
| | Asanuma 17mm f/ 3.5 | 72 |
| | Bell+Howell 85mm f/ 1.4 Aspherical IF | 72 |
| | Beroflex 400mm f/ 6.3 | 72 |
| | Bower 85mm f/ 1.4 Aspherical IF | 72 |
| | Canon 50mm f/ 0.95 | 72 |