77mm Variable ND Filter Kit 2pcs ND2-32 & ND32-512 with Waterproof Anti-scratch Anti-reflection Green Film NANO-X Series
Buy 99$-9$, 199$-25$, 299$-39$, 599$-100$
New customer gift package
Free shipping to eligible country
Buy KENTFAITH 77mm variable nd filter kit 2pcs nd2-32 & nd32-512 with waterproof anti-scratch anti-reflection green film nano-x series online, worldwide free shipping and 30 days return guarantee.

SKU.1973

SKU:

SKU.1973

125.99

https://www.kentfaith.com/SKU.1973_77mm-variable-nd-filter-kit-2pcs-nd2-32-nd32-512-with-waterproof-anti-scratch-anti-reflection-green-film-nano-x-series
Buy 99$-9$, 199$-25$, 299$-39$, 599$-100$
Description
* 【Function】Adjustable ND2-32 and ND32-512 filters slow down the shutter speed by 1-5 and 5-9 f-stops respectively to extend the exposure time, ideal for video recording
* 【Multi-layer coating】Made of high-quality Japanese optical glass, double-sided 28-layer nano-coating, sandblasting and oxidation, reducing lens reflection and removing glare. Thereby greatly reducing the glare phenomenon caused by the reflection of the external defense line of the long-time exposure lens, ensuring the first-class imaging quality. Waterproof, oilproof and dustproof at the same time
* 【No X-Effect】Variable ND filter frame has min to max locking mechanism and scale value for precise adjustment. The filter can only be rotated about halfway through the min-max range without an X appearing - this limitation is due to physics. (X phenomenon is unavoidable for super wide-angle lenses in the 20mm range)
* 【No Vignetting】The frame is made of aviation-grade aluminum, with a super wide-angle structure design, and the thickness is only 7.6mm, ensuring that there will be no vignetting when using the 16mm wide-angle end
* 【CNC Trapezoid Frame】The surface of the frame is designed with a CNC trapezoidal pattern, which increases rotational friction and facilitates installation and removal
Shipping
Free shipping to eligible country
Sale
Buy 99$-9$, 199$-25$, 299$-39$, 599$-100$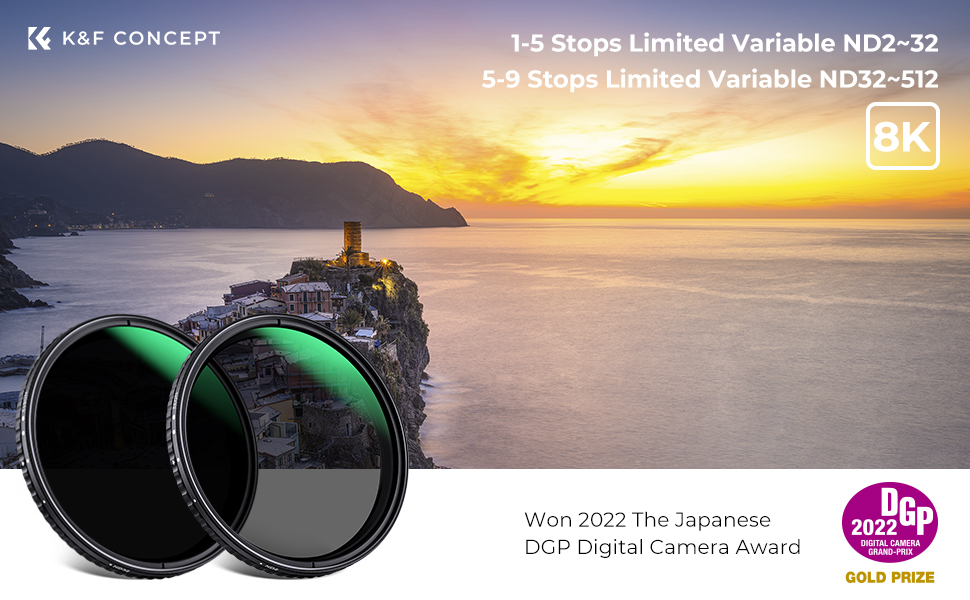 K&F Concept Variable ND2-32 & ND32-512 Lens Filters Kit (2 Pcs) Neutral Density Lens Filter for Camera Lens
Professional Variable ND Lens Filters Kit-------Landscape Photography Must Have!
The K&F Concept Variable ND filters via rotating until you reach your desired effect and shooting. ND2-32 provides 1 to 5 stops and ND32-512 provides 5 to 9 of light reduction control.
Imported Japanese AGC glass with 28 layers of nanometer coatings, while maintaining the high definition of the image.
Each filter with ultra slim frame– 7.6mm. Supporting no vignetting at 16mm focal length.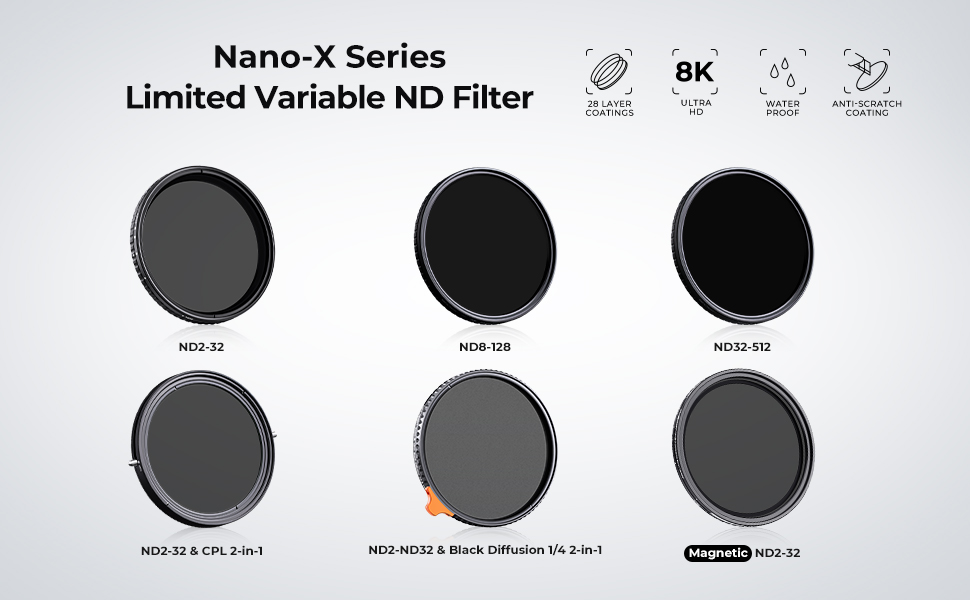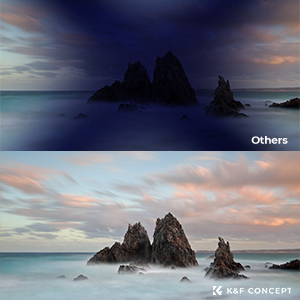 Without "X" Cross
Both filters with frame self-lock design, avoid the common "X" issue on variable nd filter.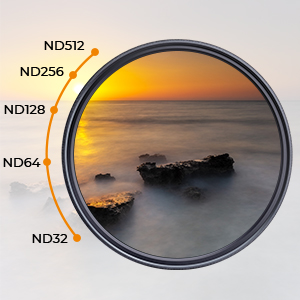 1-5 Stops & 5-9 Stops Light Reduction Combine
The nd2-32 provide 1-5 stops light reduction, fit cloudy day to bright day shooting; The nd32-512 provide 5-9 stop light reduction, for bright day shooting and creats silk movement effect.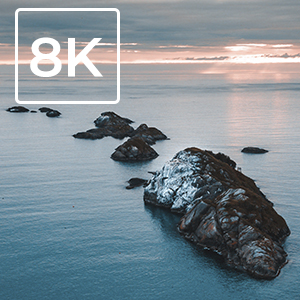 Ultra Definition Image Effect
Made by importing AGC optical glass ensures the high definition image quality.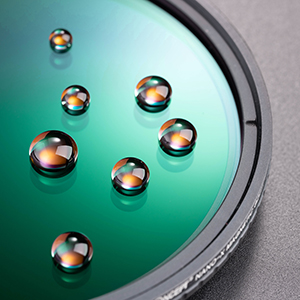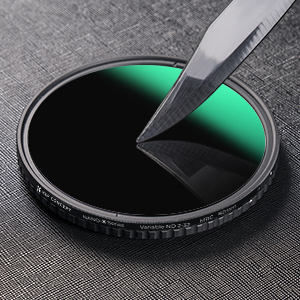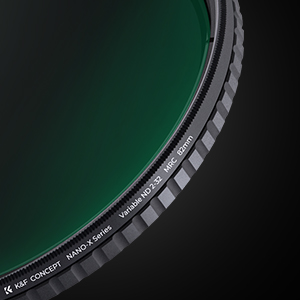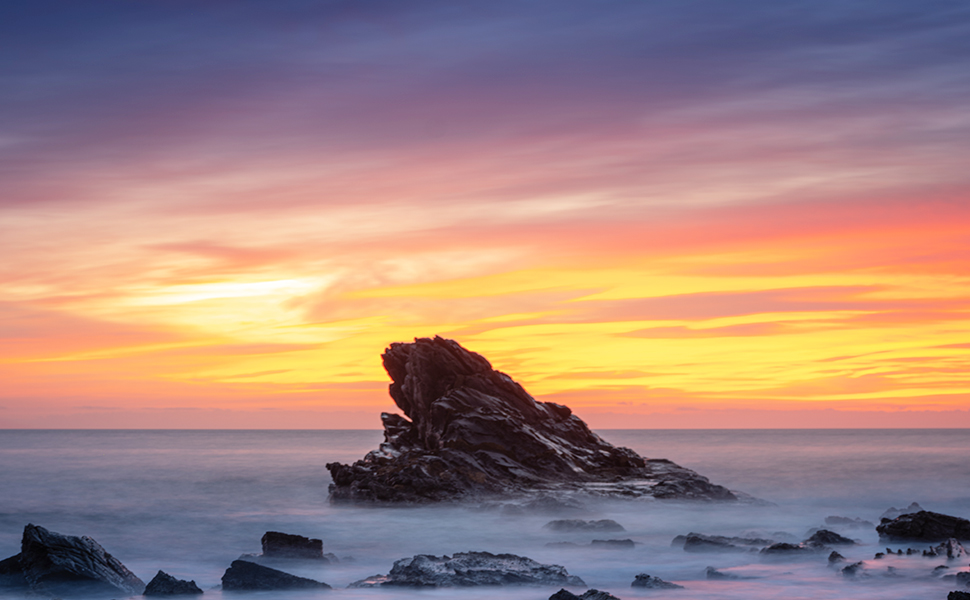 There are no reviews for this product.
There are no faqs for this product.