49mm MCUV+CPL+ND4 Lens Filter Kit with Lens Cleaning Cloth and Filter Bag
Buy 99$-15$, 199$-30$, 299$-50$, 599$-120$(autumn sale Price)
To
United States
Expedited Shipping
3-5
business days
49mm MCUV+CPL+ND4 Lens Filter Kit with Lens Cleaning Cloth and Filter Bag

SKU.1937

SKU:

SKU.1937

27.99

https://www.kentfaith.com/SKU.1939_kf-concept-49mm-3pcs-slim-lens-filter-kit-mcuv-cpl-nd4-lens-cleaning-pen-filter-pouch
Buy 99$-15$, 199$-30$, 299$-50$, 599$-120$(autumn sale Price)
Description
* 【Kit Includes】The K&F Concept optical glass professional photography lens filter kit includes UV filter + CPL polarizer filter + neutral density filter (ND4) + filter bag +with lens cleaning cloth.
* 【Lens Compatibilities】Popular Canon EF-M 15-45mm f/3.5-6.3 IS STM, Canon EF 50mm f/1.8 STM, Canon EF-S 35mm f/2.8 Macro is STM, Sony E 55-210mm f/4.5-6.3 OSS, Sony E 35mm f/1.8 OSS, Sony FE 50mm f/1.8, Sony E 30mm f/3.5 Macro, Sony E 20mm f/2.8, FUJIFILM XF 16mm f/2.8 R WR Lenses.
* 【With lens cleaning cloth and filter bag】Optical microfiber cleaning cloth, delicate texture, soft and lint-free, can be washed and reused, ideal for cleaning dust on lens and camera. Filter bag can hold 3 filters, easy to carry.
* 【Import Optical Glass】All filters made by Import Japanese optical glass with blue coating, high Anti-reflectivity to ensure image real color and quality, CNC frame design increasing friction can easily install and remove the filter.
* 【NOTE】: Theis K&F Concept filters are compatible with all 49mm lenses. Please verify your camera's lens thread size before ordering. Your camera's lens thread size will be marked somewhere on the lens barrel or printed underneath your lens cap. This number is always preceded by a "Ø" (diameter) symbol. For example: Ø49 = 49mm lens thread size.
Shipping
To
United States
Expedited Shipping
3-5
business days
Sale
Buy 99$-15$, 199$-30$, 299$-50$, 599$-120$(autumn sale Price)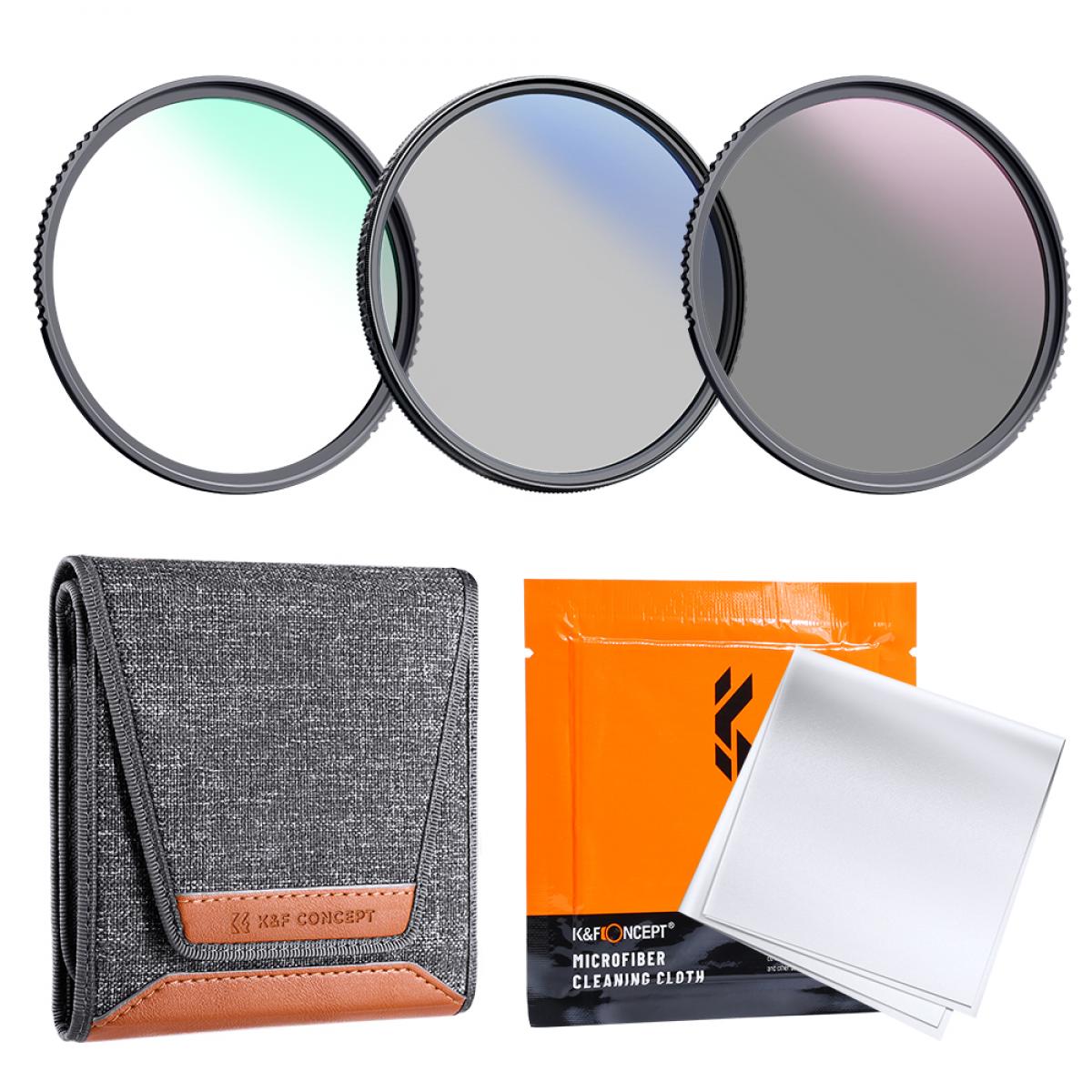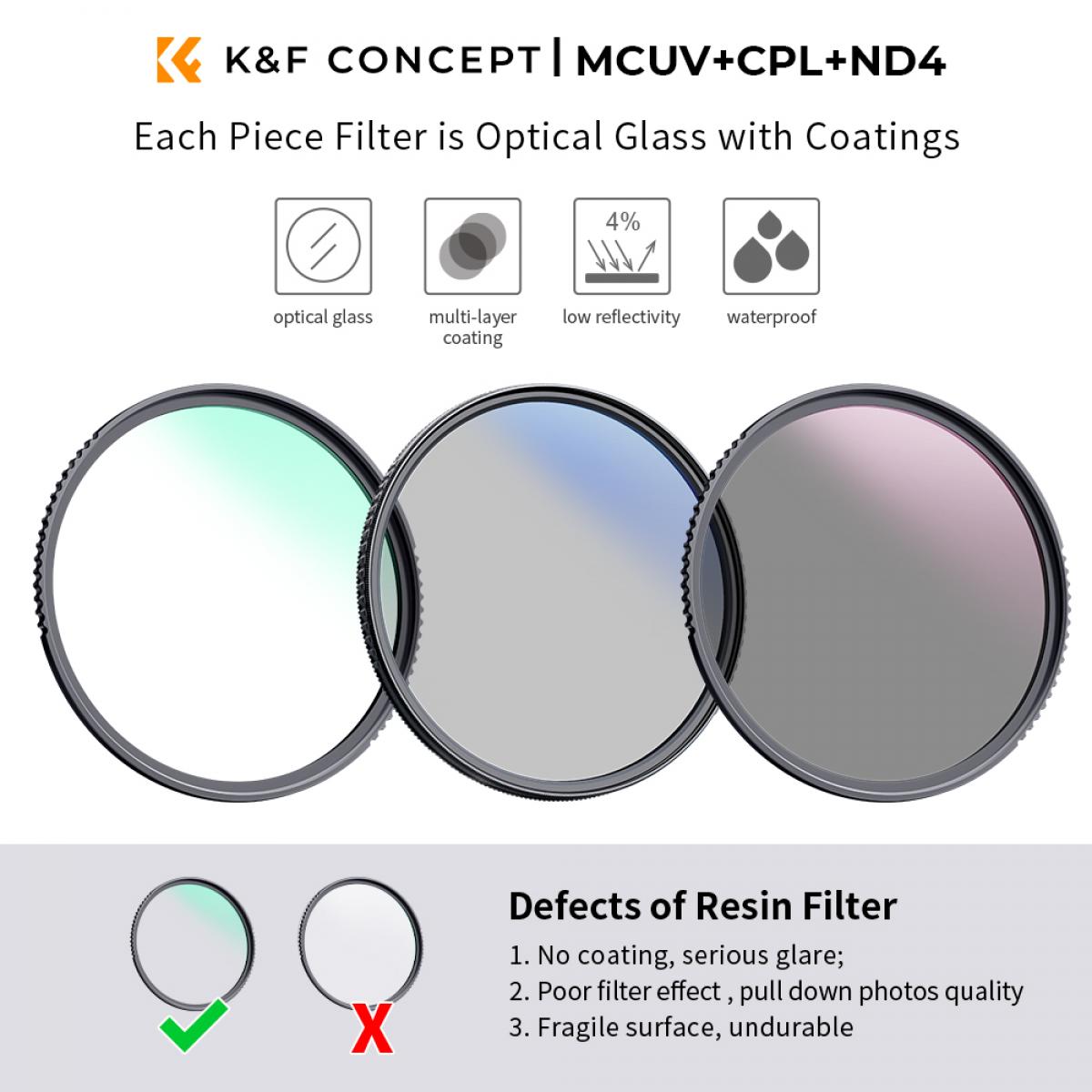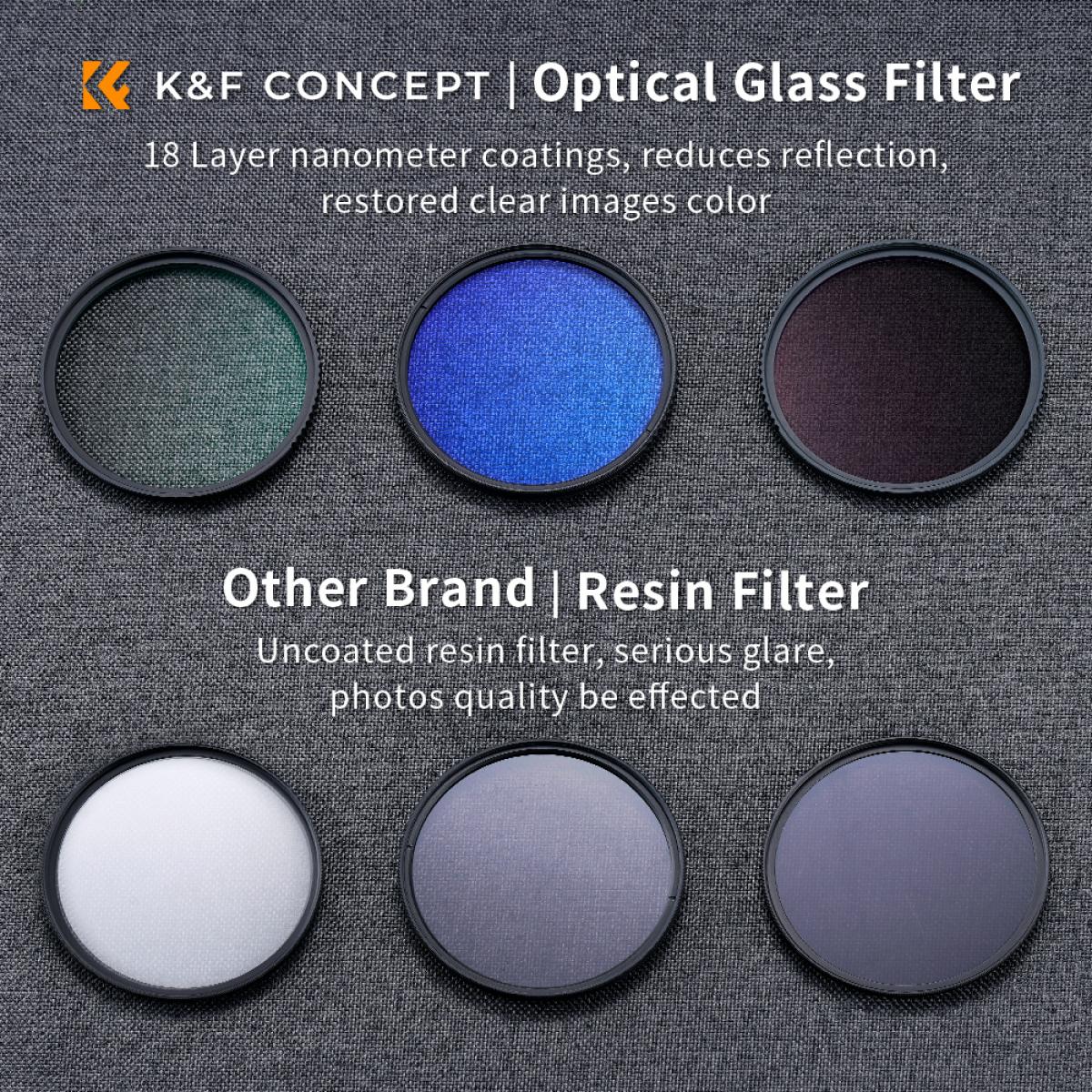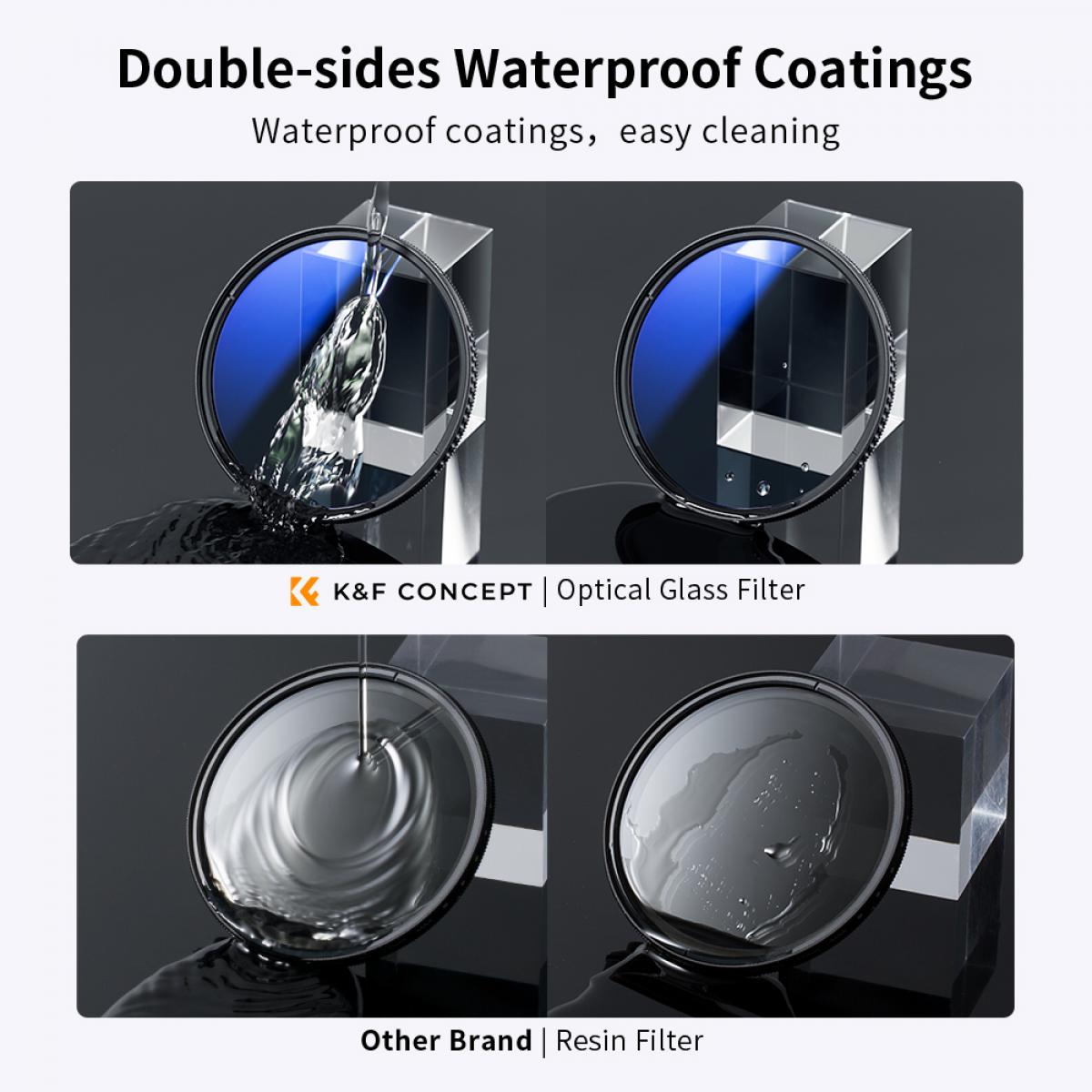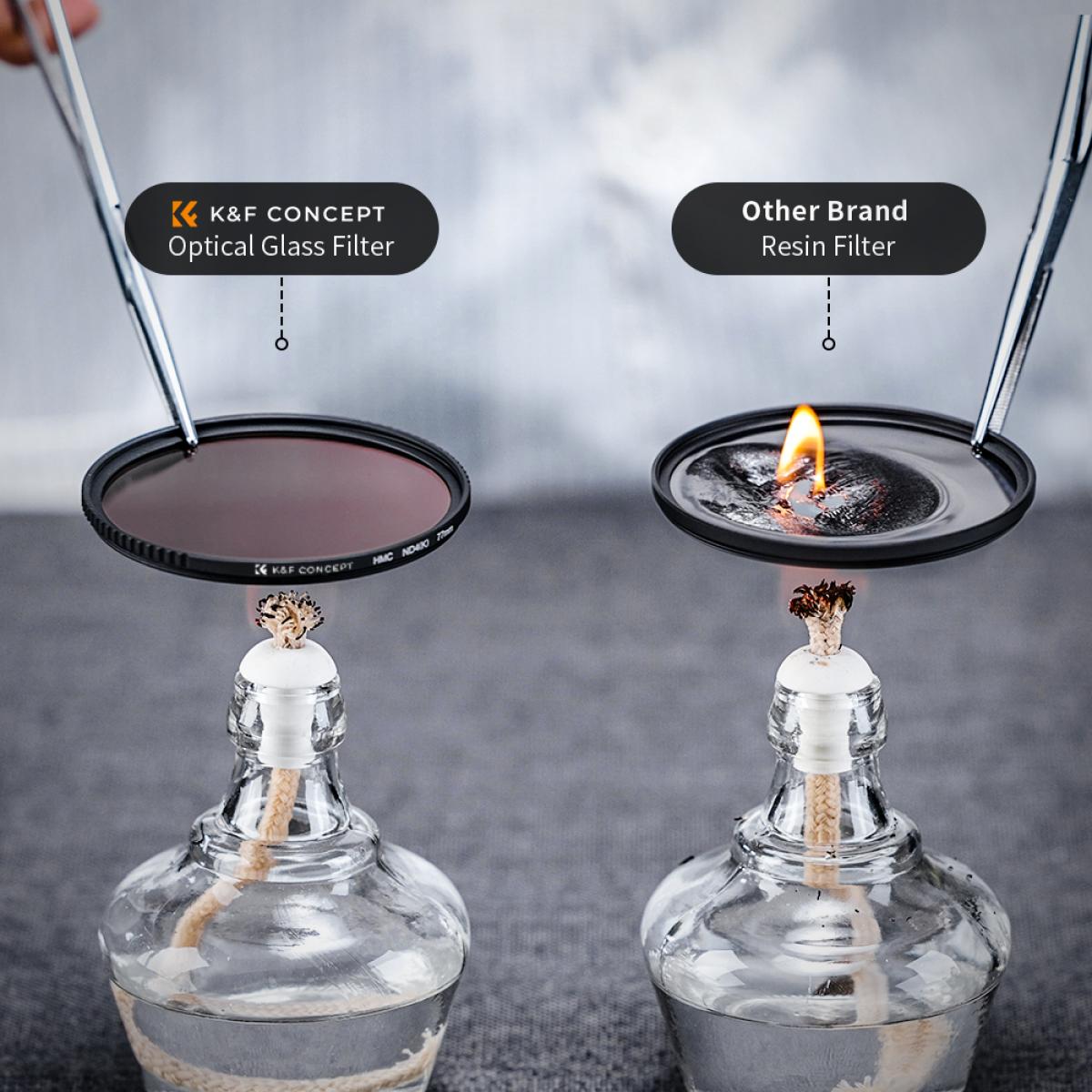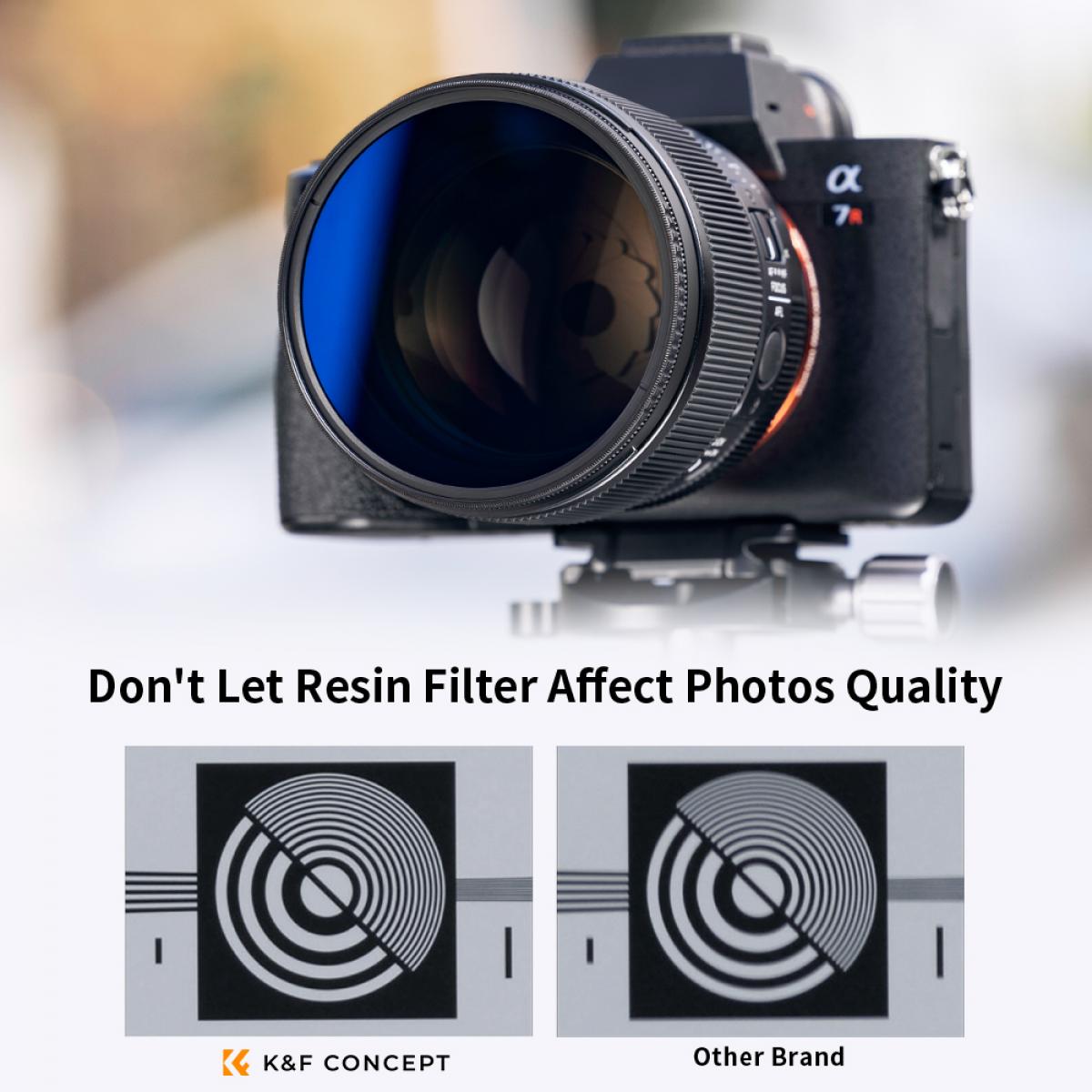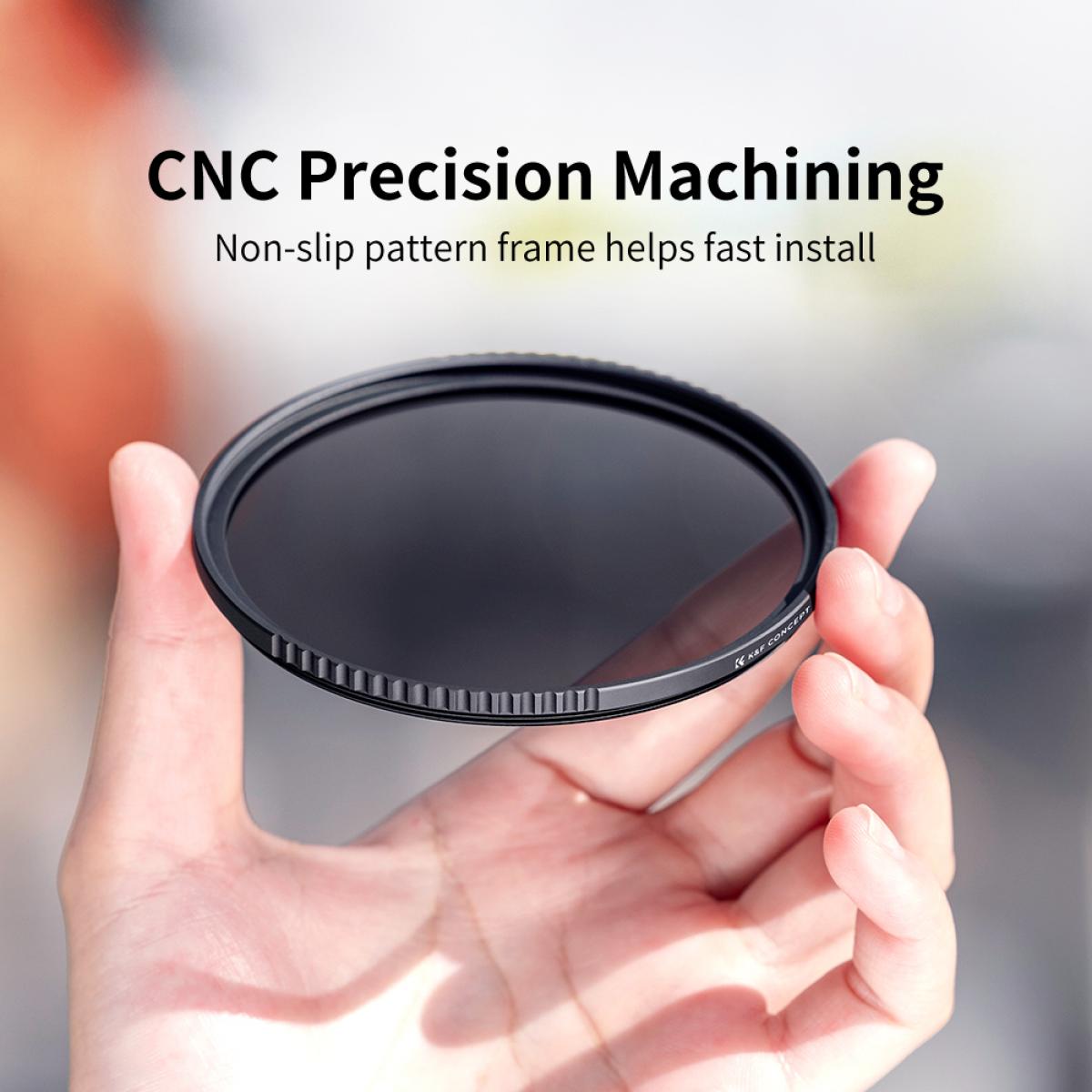 All Reviews
Image

All Star

5 Star

4 Star

3 Star

2 Star

1 Star
Lenses are good
Lenses are good specially if you are into outdoor photography . I do real estate photography occasionally and it's nice to have them handy. They do make photo a little less sharp so there is downside
01/08/2023
like it!
I Like the Filters After Using that Images Qulity was very nice and now i dont need to make much color corrections on photoes for sunlight clicked and outdoor photoes
20/07/2023
So far they look good
I have only used these filters a couple times but so far they are great. They provide excellent protection for the glass. the UV filter really cuts down on glare and helps to eliminate lens flare. The CPL filter doesn't change as much as I would of liked, however it does provide some change.
25/04/2023
Great filters and awesome storage system
These are excellent filters and the storage case is so much better than others I have purchased. It folds up into a very easy to store case which takes up a lot less space in my camera backpack
13/04/2023
Filtro de boa qualidade com bolso prático
As images com esses filtros são nítidas e limpas como sem o filtro, o que é bom porque agora posso adicionar uma fixação extra com ND e tirar longas exposições durante o dia, além de reduzir o brilho de objetos brilhantes com CPL eo filtro UV torna ceu separate em cores brilhantes. A bolsa ea ferramenta de limpeza são uma adição muito útil, pois é muito importante para a qualidade da imagem e, ao empilhar 2 desses filtros, você pode ter um slot extra para cartão SD na bolsa.
23/03/2023
A good set of filters
Many of us have caught filters solely to protect the lens, but not only do you achieve that with this kit, the UV filter is totally correct and the polarization took the hassle out of taking photos at the beach. Good value for money for me.
22/03/2023
Really improved my pictures
I take interior photos of shops and home and this really improves the quality in a room with a lot of natural light. So glad I bought these!
22/03/2023
Good quality filter with practical bag
Photos with these filters are sharp and clean as without the filter, which is a good thing because now I can add an extra hold and do long exposures during the day with ND, as well as reduce glare from shiny objects with CPL and the UV filter makes the sky stand out in bright colors. The bag and cleaning tool are both a very useful addition as it is very important for image quality and by stacking 2 of these filters together you can have an extra SD card slot in the bag.
19/03/2023
Um bom conjunto de filtros
Muitos de nós capturamos filtros apenas para proteger a lente, mas com este conjunto você não apenas consegue, o filtro UV está completeamente correto ea polarização eng o trabalho de fotos de praia. Para mim uma boa relação entre preço e desempenho.
19/03/2023
I recommend
Great product, good value for money. Fits perfectly on my lens, same quality as other more expensive alternatives.
16/03/2023
There are no faqs for this product.
Filter
Reflectivity
0.6%
Series
Nano-K series
Recommended Scenes
All Scenes
Function
Protect Lens/Enhance Color & Contrast/Light Re
Multi-Coating
18 layers
Waterproof
/
Scratch-resistant
/
HD
/