2-Pack VND/CPL Filter Kit for DJI Mavic 3/Mavic 3 Cine, 28 Multi-Layer Coatings Variable ND2-ND32 (1-5 Stops) & Circular Polarizer Filter Set
Free shipping to eligible country
Buy KENTFAITH 2-pack vnd/cpl filter kit for dji mavic 3/mavic 3 cine, 28 multi-layer coatings variable nd2-nd32 (1-5 stops) & circular polarizer filter set online, worldwide free shipping and 30 days return guarantee.

SKU.1889

SKU:

SKU.1889

39.99

https://www.kentfaith.com/SKU.1889_2-pack-vnd-cpl-filter-kit-for-dji-mavic-3-mavic-3-cine-28-multi-layer-coatings-variable-nd2-nd32-1-5-stops-amp-circular-polarizer-filter-set
Description
* 1* Variable ND2-ND32 filter + 1* CPL filter. Fit for DJI Mavic 3/DJI Mavic 3 Cine.
* Support 1-5 stops adjustment, suitable for mid day/mild sun to use it.
* Enhance the color and contrast , no color cast, especially use it to blue sky and white clouds, provide more clearly images, remove non-metallic surface reflection.
* Made by import AGC glass with nanometer coating , waterproof , scratch resistant, no any negative effect for images quality.
* Aviation aluminum alloy frame construction-lightweight design, 5.4g circular polarizer filter, 5.75g variable ND2-ND32 filter, doesn't affect the gimbal.
Shipping
Free shipping to eligible country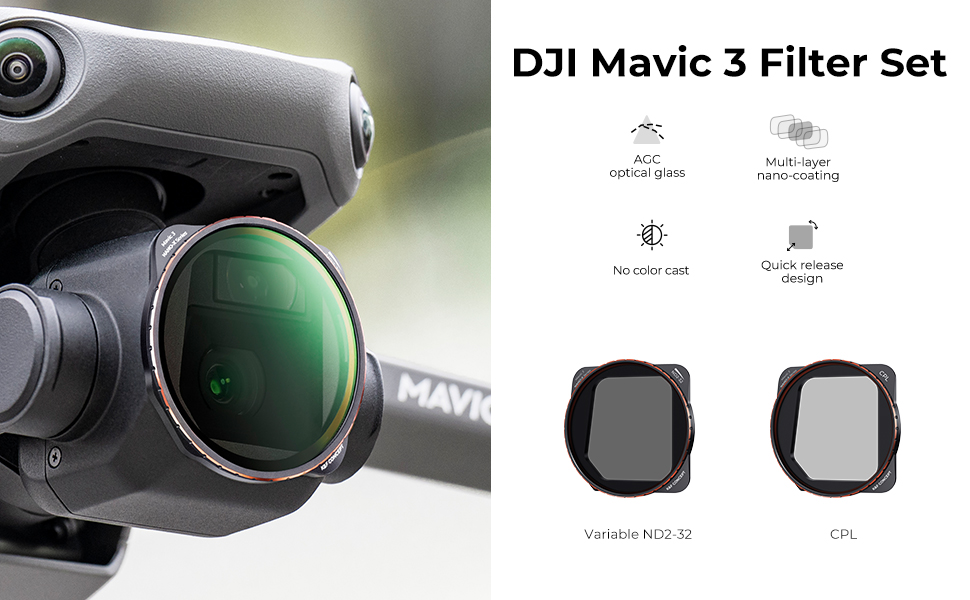 K&F Concept Variable ND2-ND32 (1-5 Stops) & CPL Filter Kit for DJI Mavic 3 / Mavic 3 Cine with 28 Multi-Layer Coatings
The ND2-ND32 variable neutral density filters designed to slow down the camera's shutter speed. It can help to reduc the amount of light into camera sensor, has 1-5 stops adjustable allowing you to capture the desired natural effect in your footages.
The CPL (Polarizing fIlter) filter can remove the unwanted glare from non-metallic reflective surfaces, while shooting outdoors. It help to capture more clear images and footages in bright sunny daylight conditions.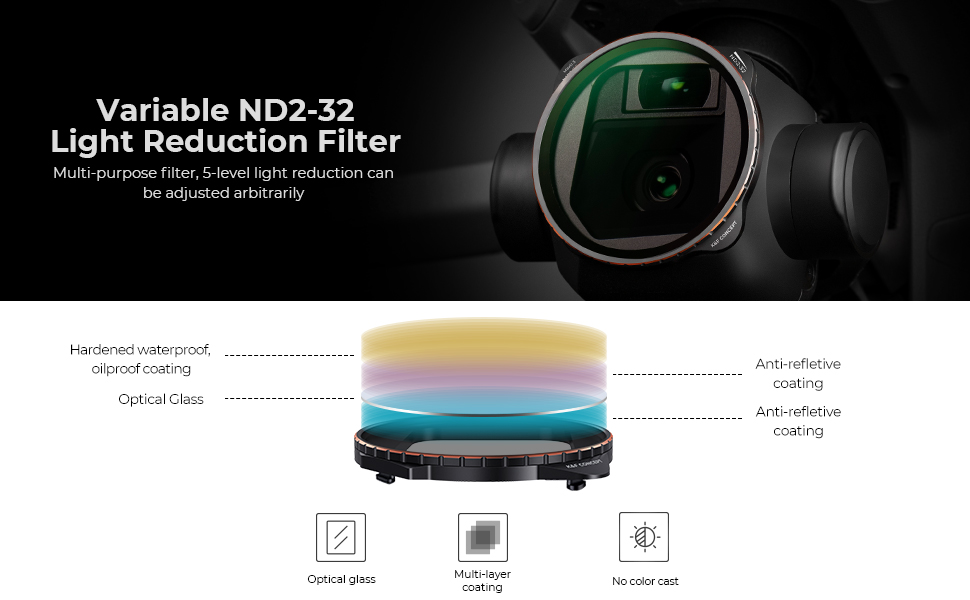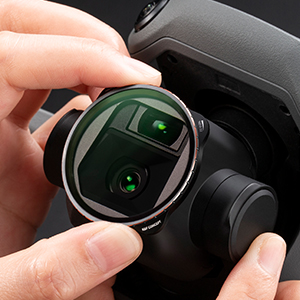 28 Multi-Layer Coatings
Double side multi-layer coatings for reduces reflection came from filter surface.
Nanometer coatings technology ensures the accurate stop and no color shift.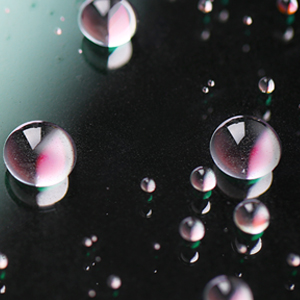 Waterproof
Hydrophobic/Scratch resistant /HD films easily for filter cleaning , no any negative effect for images quality.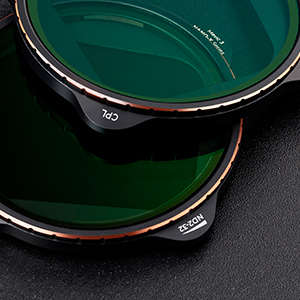 Ultra Lightweight CPL & VND
1* CPL filter (5.4g)
1* ND2-ND32 filter (5.74g)

tutto perfetto
Mi sono trovato bene, ottima qualità dei filtri e spedizione veloce
16/04/2022
There are no faqs for this product.