49mm Black Mist 1/4 Filter Waterproof Mist Cinematic Effect Black Diffusion Filter with 24 Multi-Layer Coatings for Video/Vlog/Portrait Photography (D-Series)
Buy 99$-15$, 199$-30$, 299$-50$, 599$-120$(autumn sale Price)
Free shipping worldwide
Buy now in the K&F Concept 1/4 Black Mist filter ► 30 Day No Reason Return ► high definition waterproof anti-reflection green film ► Fast Shipping From US Free ► Nona D series

KF01.2143

SKU:

KF01.2143

21.99

https://www.kentfaith.com/KF01.2143_49mm-1-4-black-mist-filter-high-definition-waterproof-anti-reflection-green-film-d-series
Buy 99$-15$, 199$-30$, 299$-50$, 599$-120$(autumn sale Price)
Description
* 【Soft Highlight Flares, Lowered Contrast】This black diffusion 1/4 filter can soften facial skin's wrinkles, freckles, and pores, making it more delicate, plump, and gorgeous. The mist dream effect can be better realized, by showing the film effects dreamily.
* 【24 Waterproof Multi-Layer Coatings】Both sides of the glass nanometer coatings are waterproof. Protecting the filter and lens and is durable enough.
* 【Import Optical AGC Glass】K&F Concept black diffusion filter made by imported Japanese AGC optical glass, 84% transmittance, ensuring the image quality and no color cast.
* 【Ultra Slim Frame】With aviation aluminum, the width of the frame measures only 3.3mm, ultra-slim frame with no dark corners on the wide-angle and telephoto lens—CNC-non-slip design for efficiently removing and installing the filter.
* 【Note】This black diffusion 1/4 filter is compatible with all 49mm lenses. Please verify your camera's lens thread size before ordering. This number is always beside a "ø" (diameter) symbol.
Shipping
Free shipping worldwide
Sale
Buy 99$-15$, 199$-30$, 299$-50$, 599$-120$(autumn sale Price)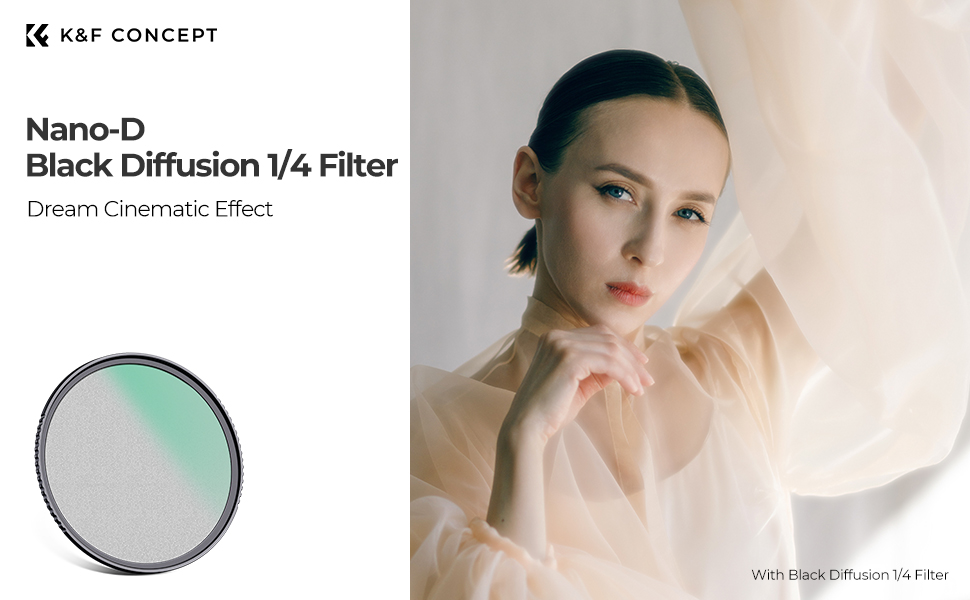 K&F Concept Black Diffusion Mist 1/4 Filter Effect Filter Creates Dream Cinematic Hazy Effect for Image & Video (D-Series)
• Reduces highlights and lowers glare.
• The surface with nanometer coatings protects the black diffusion filter from all around, and extends the service life.
• Imported Japanese AGC optical glass with double-side polishing technology ensures high definite image quality.
• Soften wrinkles, blemishes, and pores while maintaining skin tone values, making wrinkles less noticeable.
• Creates a soft quality of light and pastel effect, delicate and hazy cinematic effect, provides a soothing effect on skin tones.
• Uses the K&F Concept nanometer coating process to protect the filter effect between two pieces of glass, dosen't affect image quality.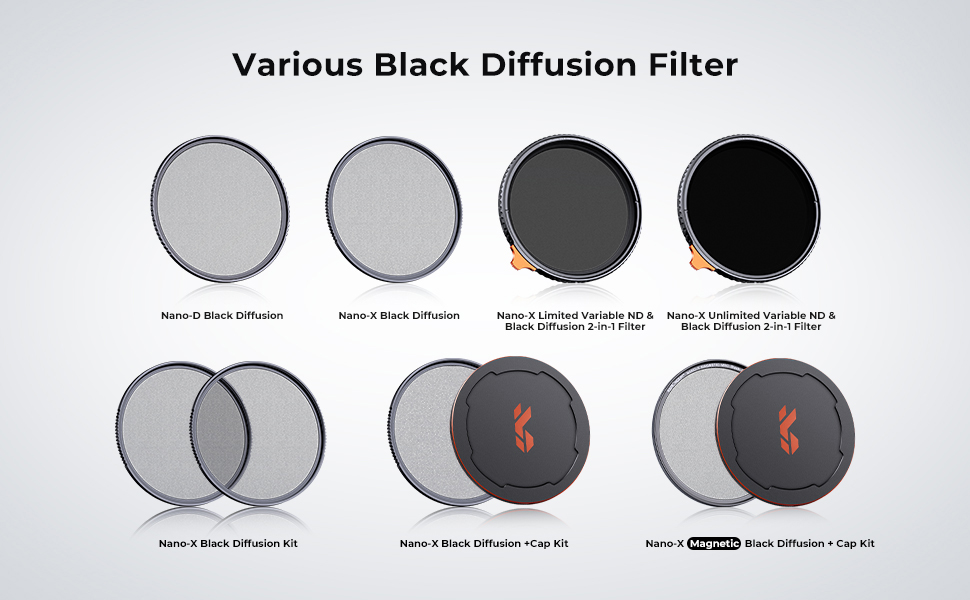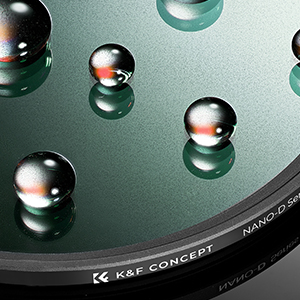 Waterproof
Waterproof Coatings help repel the water and easily for cleaning.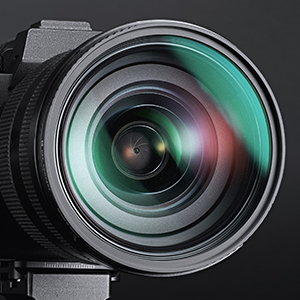 24 Multi-Layer Nanometer Coatings
Both sides of the glass with nanometer coatings, ensure the image quality and also prolong the filter service life.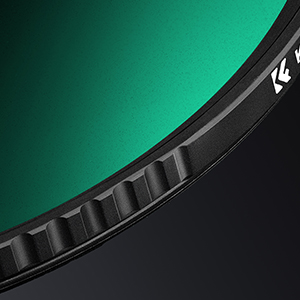 CNC-Non Slip Design
The frame with CNC-non slip design even the filter is ultra slim also can easily install and remove.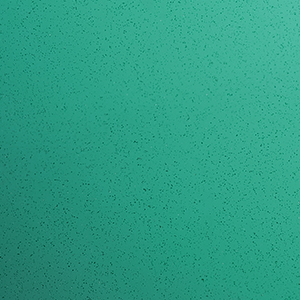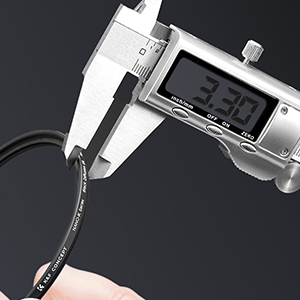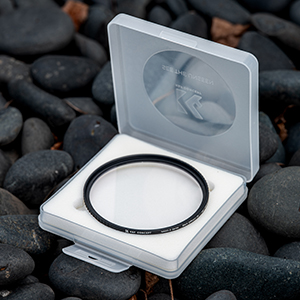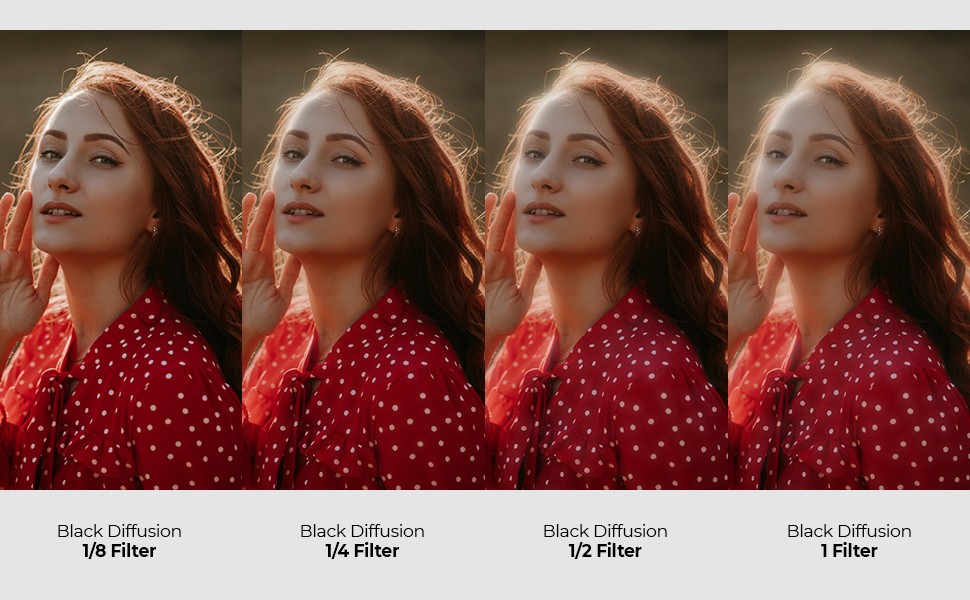 All Reviews
Image

All Star

5 Star

4 Star

3 Star

2 Star

1 Star
Nice special effects camera filter, high quality nanometer multicoated optical glass.
I feel this is a very nice black mist camera filter for my DSLR. It is made of high quality optical glass with multiple layers of ultra-thin, nanometer coatings and ultra-light materials. The frame is very light and thin compared to some of the other filters I have. This filter is a 1/4 diffusion/mist and the changes from a normal, non-filtered lens, are minimal. The same filter is available in lesser and greater strengths. But, I thought 1/4 was a good place to start experimenting and for general use.

The price for this filter is very good considering you are getting a high-quality, multi-coated glass filter. In my different experimental shots, I think this filter has a lot of potential for portraits and still-life. I'm also wanting to try it out on some more macro shots. I would certainly recommend this camera filter for anyone still shooting with a DSLR and not their phone. ;-)
22/06/2023
A Subtle Effec
In every way this K&F Black Diffusion 1/4 filter is a wonderful filter. Well-made, nicely machined, clear and perfect glass, thin and light, etc, etc. You'll get a very good filter for your money.

The question really is how good is the diffusion effect, especially in the center of the frame where a face is likely to be placed. My tests on some newly budded red bud flowers revealed that the diffusion quality is subtle and excellent from edge to edge. The included photograph is a 100% crop, to capture the quality in the center of the frame. I hope the reproduction on k&f conceept is good enough to sell you on the quality, too.

This is a fine product and easy to recommend.
17/06/2023
Quality glass
I have this on 57mm Sigma lens for my Fujifilm X-T30 and I'm super happy with the results. The effect is subtle but that's exactly what I wanted out of the filler.
10/06/2023
A quality filter that delivers on its promises.
My 135mm and 40mm Sigma Art lenses are extremely sharp. Some would say clinically sharp, maybe too sharp for portraits. My personal experience has been that's not always the case, but I sometimes find myself wishing I could dial them back slightly. This K&F Concept Black Diffusion 1/4 filter does just that, almost like magic.

The effect is subtly-different from applying a similar effect in software. I like that the effect with the filter on the lens is noticeable, but without being too obvious. It's an excellent compromise that seems to work well for me. Deciding precisely when to use this filter will be an ongoing learning experience that I'm looking forward to.

One thing worth noting is that the effect when on the 135mm lens is not exactly the same as when on the 40mm lens. That might be one reason for the different strength options.

Physically, there's a lot to like. Construction is solid, the fit is precise and the coating is doing its job. A solid five stars for function, quality and value at the current price.
28/05/2023
Outstanding quality. Just the right amount of softness for a ¼ black diffusion. Superior filter box.
This ¼ black diffusion filter from K&F is a very high quality optical filter that provides a subtle but noticeable amount of softening to your photos which renders skin tones with a beautiful softness that doesn't look fake. Highlights have a soft glow/bloom and the overall contrast is slightly reduced.

Unfortunately there is no industry standard on exactly how much diffusion a ⅛, ¼, ½ filter should give the image so each manufacturer decides for himself how much diffusion to add to each filter in their line. I like how much diffusion K&F have put on this filter as opposed to other manufacturers whose ¼ diffusion filters apply too much diffusion.

Another indicator of quality is the plastic boxes K&F decided to provide with their filters. They are superior to other companies' boxes and a pleasure to use. I have two different styles of boxes from K&F and they are both outstanding.
26/05/2023
Love it
This filter produces a very subtle cinematic look while blurring and softening still images and moving video. When it comes to shooting individuals, there is a discernible difference, even though it is not a significant one.

It makes the skin somewhat supple and silky, and the backgrounds are not as razor-sharp as before, especially with my Sony A7IV. I got the 82mm size with step-down rings to use it on all my lenses.
Overall, having this filter in your camera bag is a good idea, but it is beneficial if you take portrait photos or want a softer touch with your videos.
25/05/2023
Good budget black mist
I've collected a set of mist and black mist filters, having found that I like the ability to adjust the strength of the filter. I ordered 1/4 to fill in the gap between "obvious" 1/2 and very subtle 1/8. This one specifically is a nice quality filter (no significant degradation to the image beyond what's expected) with some nice features (strong knurling on the rim, smudge resistant). There are definitely higher quality glass filters available from the big name brands, but this one does a good job of providing that "soft aesthetic" feel for neon or nostalgia type photography.
23/05/2023
Quality Glass, GREAT Price, and simple to install. must have!
K&F Concepts does it again! Watch video for details. 1/4 is the perfect filter for that dreamy look.. not to much and not to little.. it.s just right.. This filter will take the edge of the crisp video look to your films and will give a nice glow to highlights and softens the color blacks as well.. great filter... I love it.
23/05/2023
Excellent effect
Not going to lie, I look like an idiot buying this filter -- and you likely will too. I spent hours watching youtube videos to find the sharpest lenses possible on a budget, only to spend more money to make that lens less sharp. However, I'm a sucker for trends, including the popularity of film photography and the accompanying halation. The filter adds a nice element to night urban photography, especially the bright lights. It's a look that -- as far as I know -- can't be created in digital editing. I've bought a few other cheaper black mist style filters for my point & shoot cameras, but this is the first quality filter I picked up for my "real" camera. I went with K&F because I've always been happy with their quality/cost balance. This filter is no exception. The diffusion is pleasant and consistent across the image. The filter is thin, and it screws on to my step-up ring easily. It also comes with a nice case. Overall I will enjoy adding this to my tool bag.
21/05/2023
Nice, Subtle Difference
This filter creates such a nice, subtle difference that every filmmaker will appreciate. It's not big and over-the-top. If you show your friends who aren't into cameras, they probably won't even see the difference, but you'll definitely notice a difference in your footage. It blooms the highlights so nicely and creates such a pleasing look without creating any kind of unwanted color cast on the image. Likewise, the build quality of this filter is great and I appreciate the little ridges on the sides of the filter for gripping it more easily when taking it on and off. Overall, I'm really happy with this and I would definitely recommend it.
20/05/2023
There are no faqs for this product.
Dreamy Cinematic Effects for Your Photos&Videos Ep3 | Photography Tips
Dreamy Cinematic Effects for Your Photos&Videos Ep2 | Photography Tips
Dreamy Cinematic Effects for Your Photos&Videos Ep1| Photography Tips