52mm Black Pro-Mist 1/4 Filter Effect Filter 28 layers of anti-reflection green film waterproof and scratch-resistant with Metal Lens Cap Nano-X Series
Out Of Stock
Product Unavailable
No Cancellation Fee
Buy 99$-15$, 199$-30$, 299$-50$, 599$-120$(Black Friday Price)
Free shipping worldwide
Buy now in the K&F Concept filter kit ► 30 Day No Reason Return ► Black Pro-Mist 1/4 Filter/28 layers ► Fast Shipping From US Free ► Nano-X Series

KF01.1884

SKU:

KF01.1884

39.99

https://www.kentfaith.com/KF01.1884_52mm-black-mist-filter-1-4-28-layers-of-anti-reflection-green-film-waterproof-and-scratch-resistant-with-metal-lens-cover-nano-series
Buy 99$-15$, 199$-30$, 299$-50$, 599$-120$(Black Friday Price)
Description
* 【Film effect】The black soft filter can soften the wrinkles, spots, pores, etc. of human skin, and the more delicate, rich, beautiful and hazy film effect can be better realized
* 【28-layer double-sided nano-coating technology】The lens adopts AGC Japanese optical glass, which can effectively reduce surface reflection and avoid ghosting and other problems. It has the characteristics of hard scratching to avoid scratches on the surface of the lens, even if it is contaminated with water droplets or oil, can be easily removed
* 【Easy to install/remove】The surface of the frame is designed with a CNC trapezoidal pattern to ensure that consumers increase friction during installation/removal
* 【Ultra-thin frame】The frame is made of aviation-grade aluminum with a thickness of only 3.3mm, ensuring that consumers use a wide-angle lens without vignetting
* 【Metal Lens Cover】Effectively protect the lens & filter
Shipping
Free shipping worldwide
Sale
Buy 99$-15$, 199$-30$, 299$-50$, 599$-120$(Black Friday Price)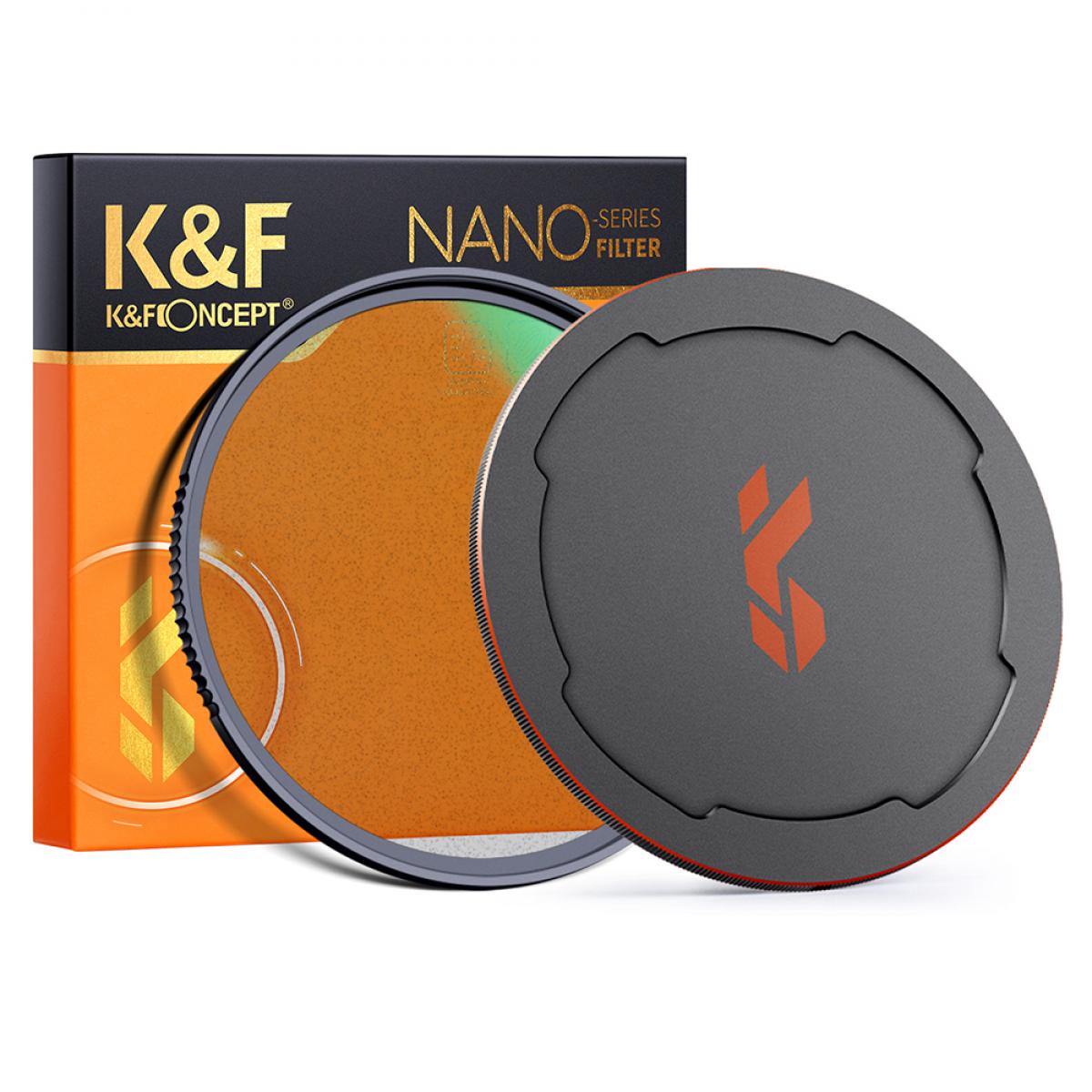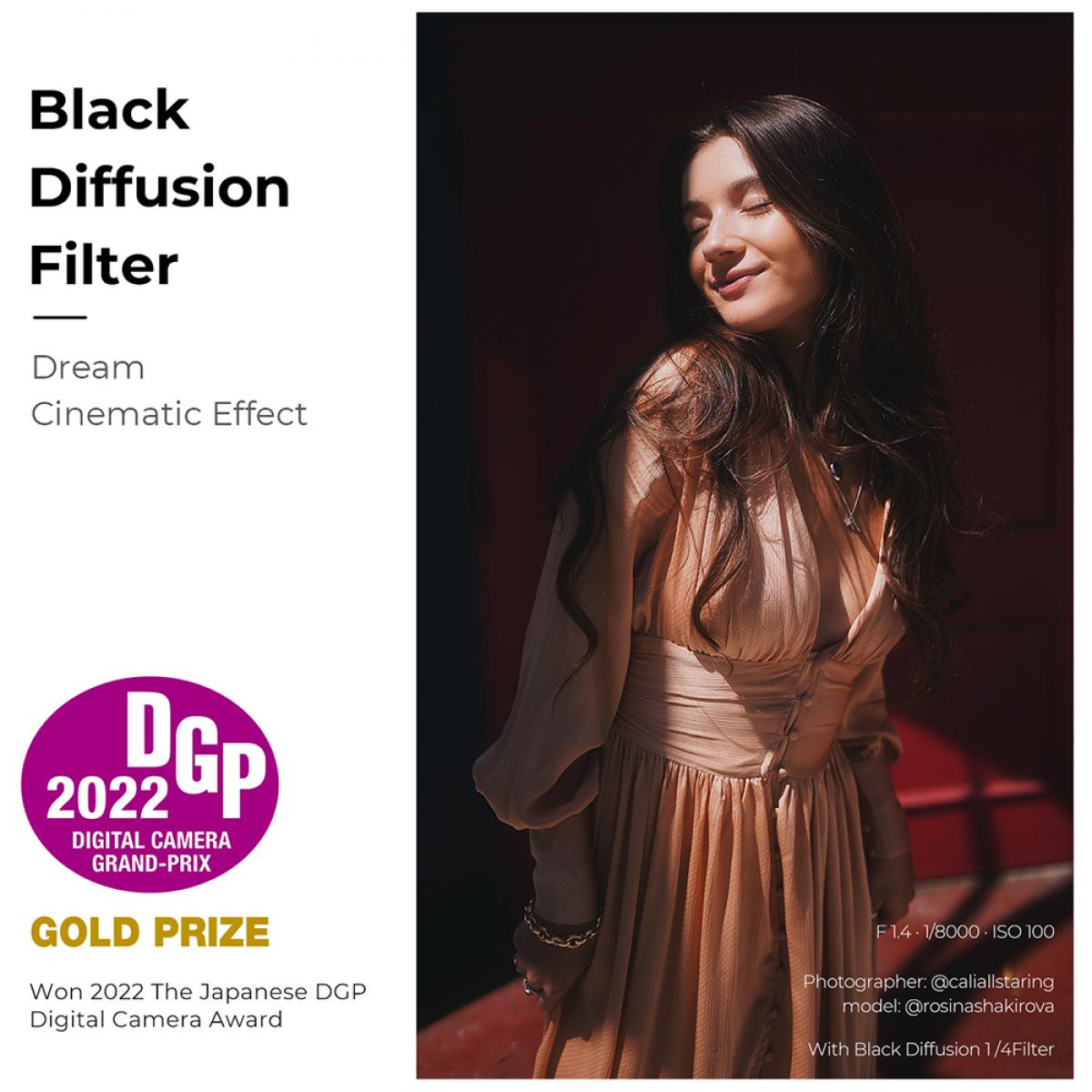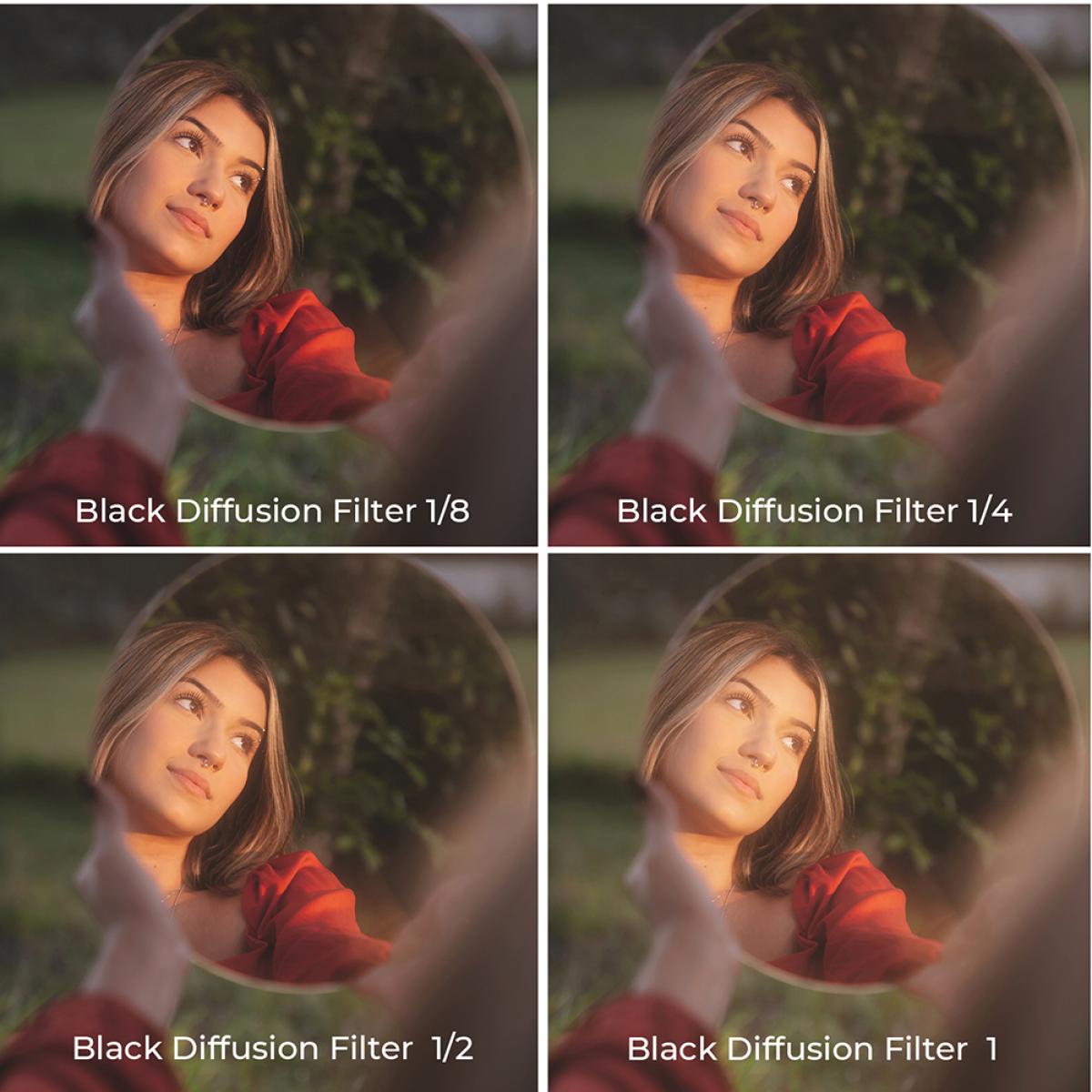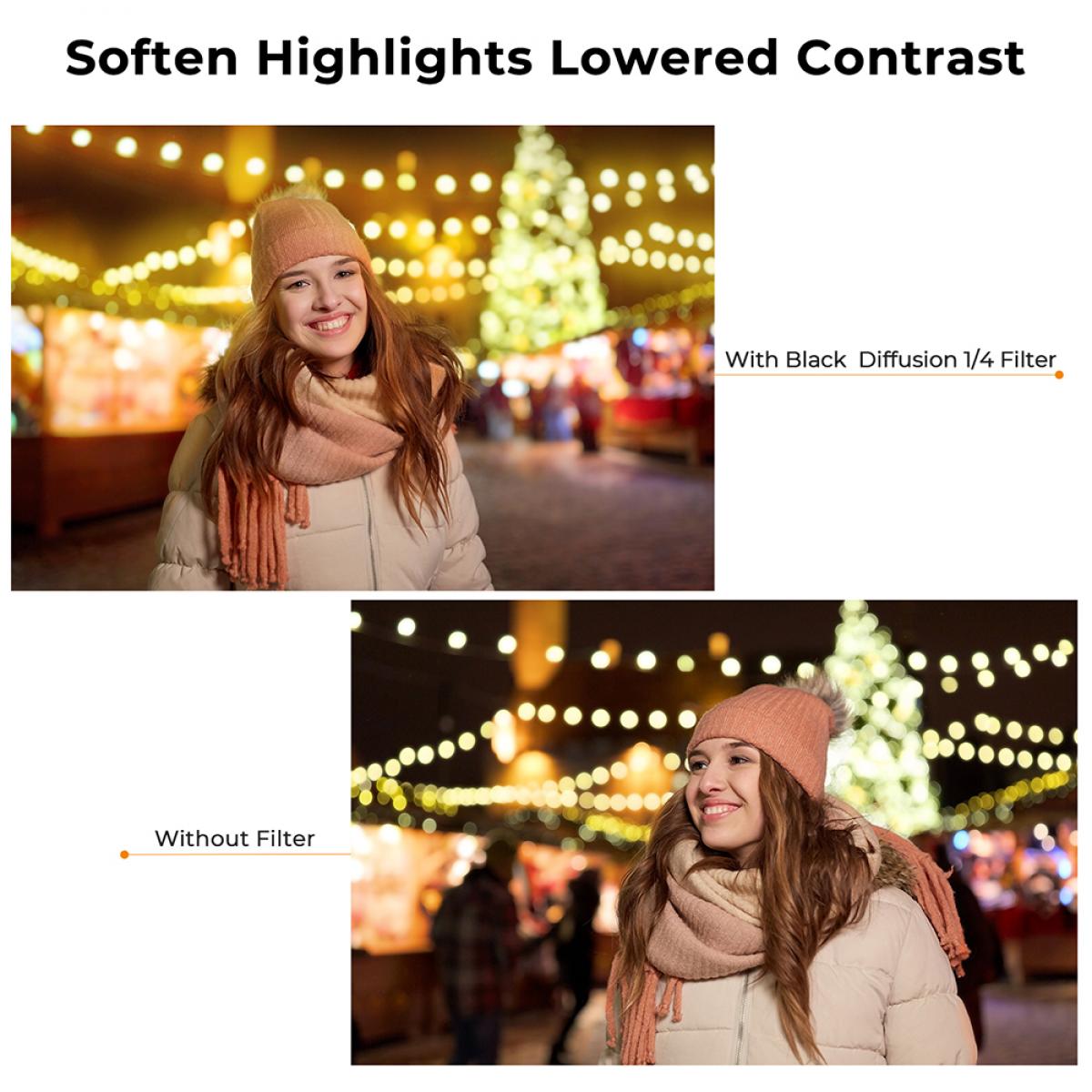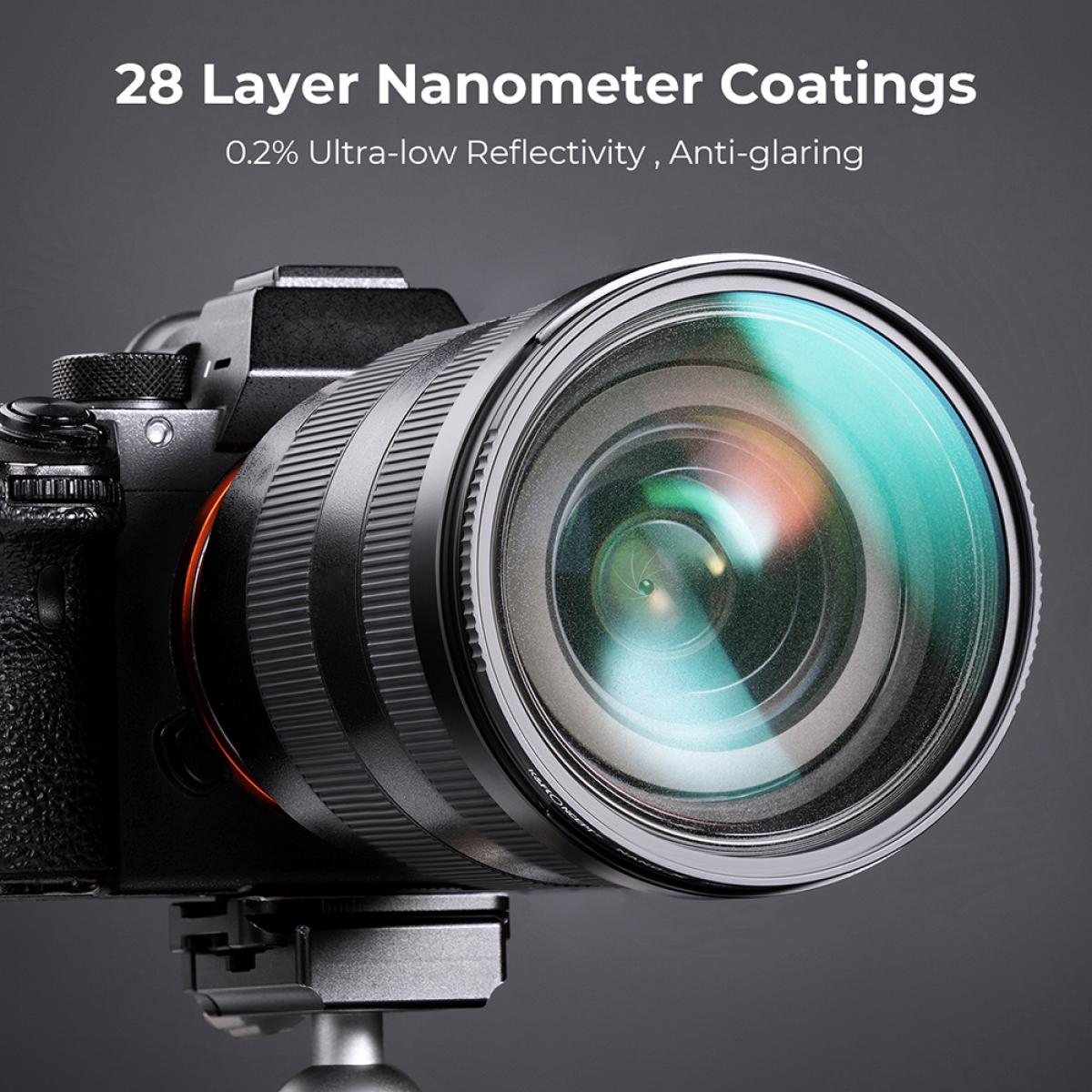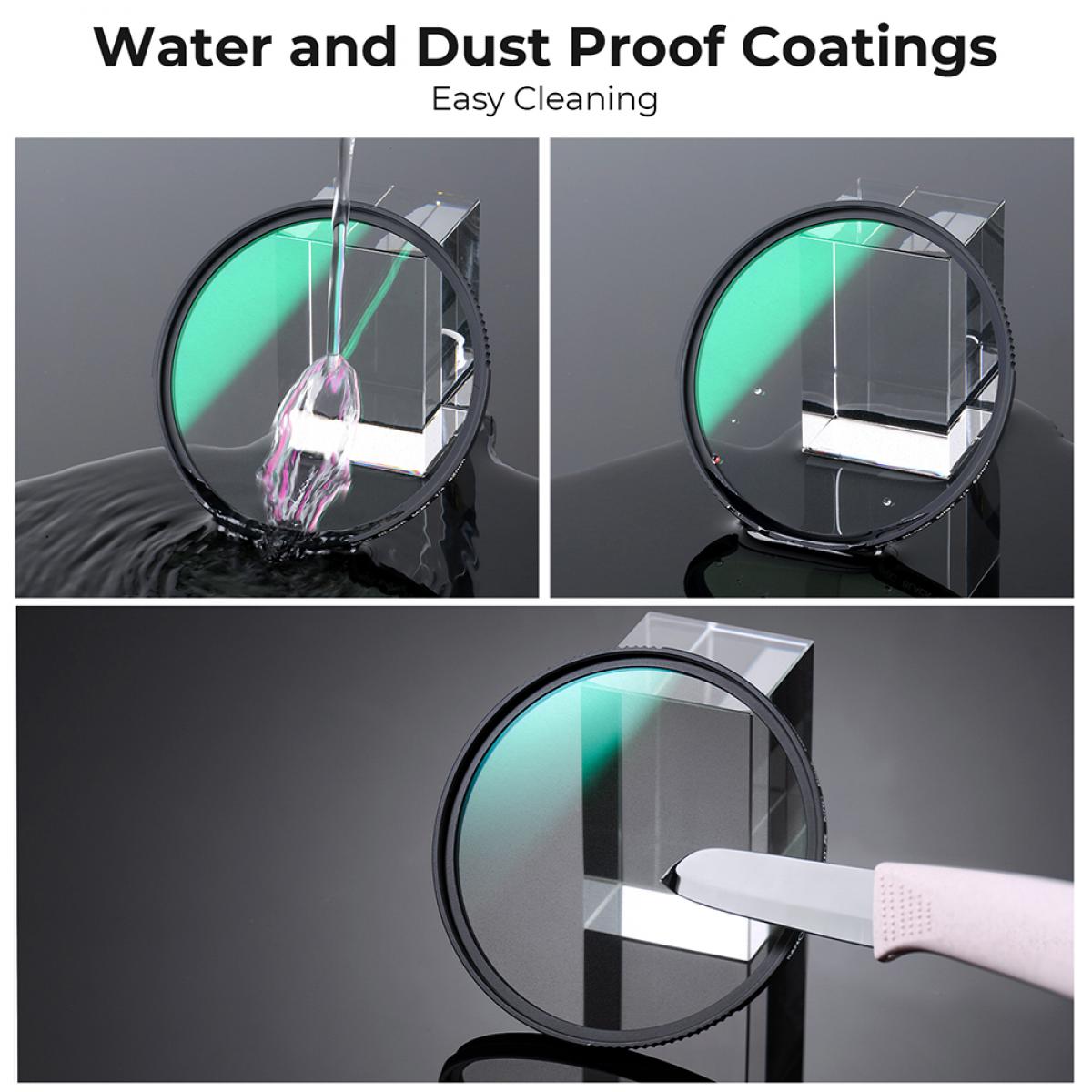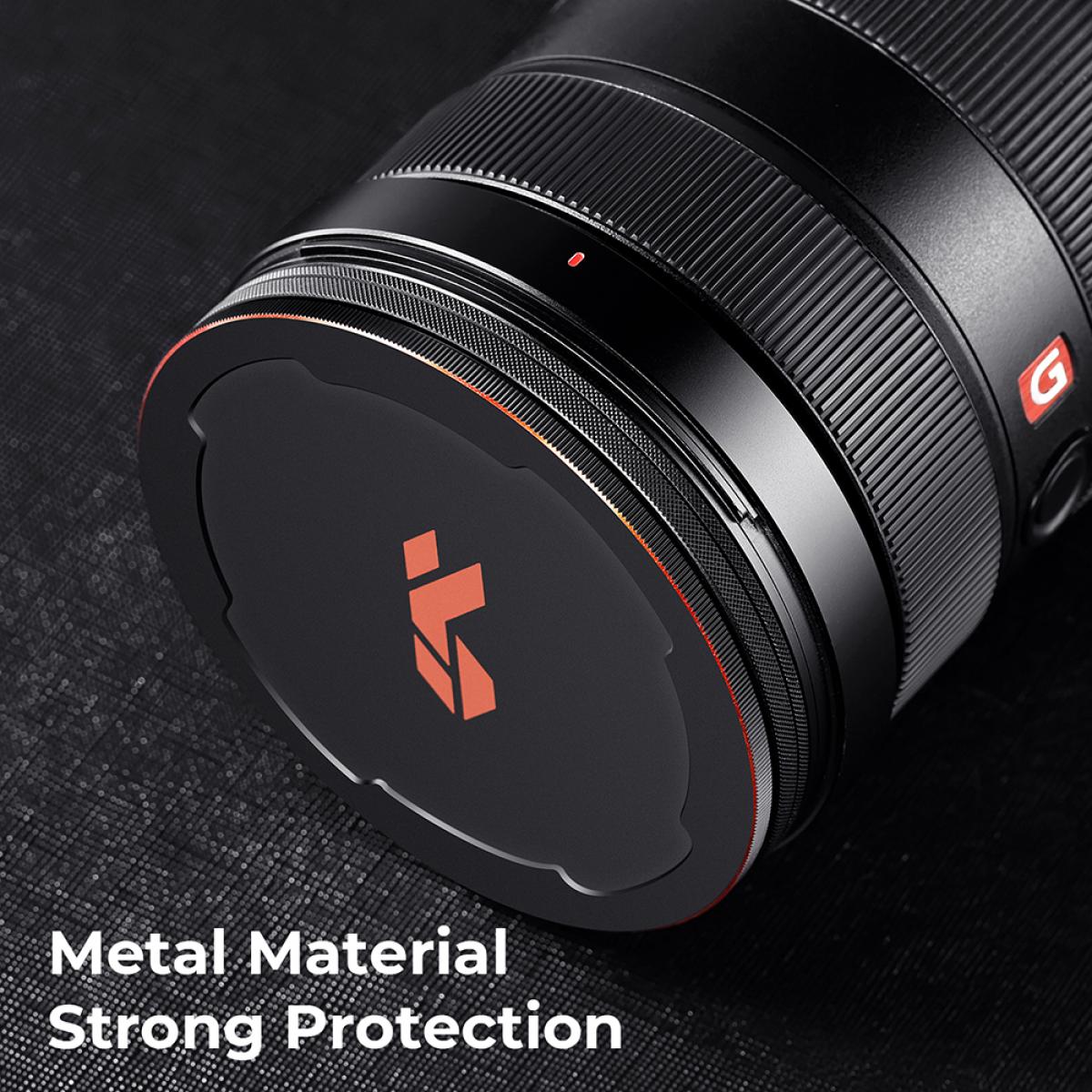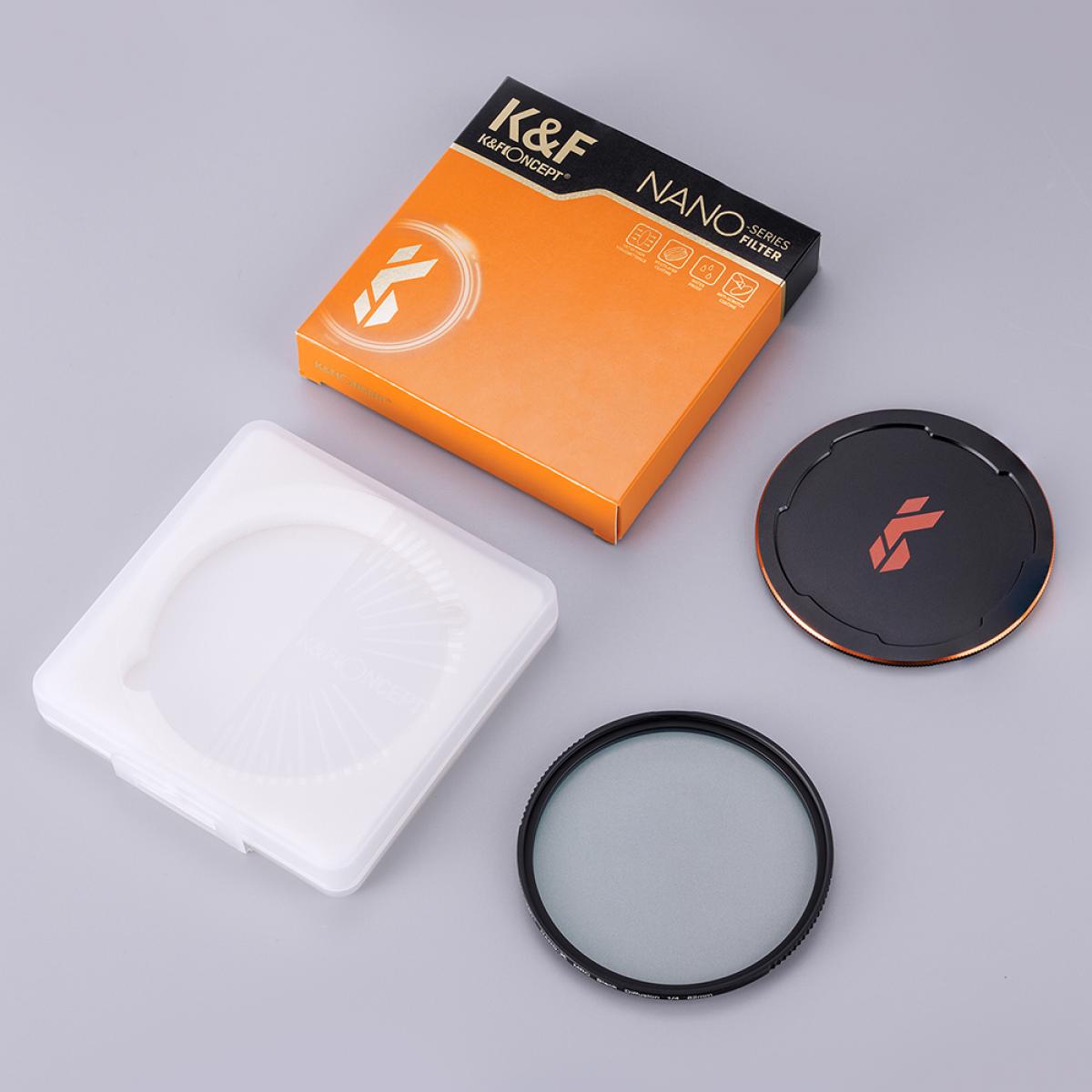 All Reviews
Image

All Star

5 Star

4 Star

3 Star

2 Star

1 Star
Great quality filter and no color shift!
GENERAL IMPRESSION

This is a filter similar to the very well known "Black Pro Mist" filters used in movies. There's a number of reasons to use this type of filter like:
– smoothing up the whole image while still retaining important details
– making the transition from highlights and blown out areas to the surrounding areas smoother (it basically creates a "glow" around the brighter areas).
– when you have people on the screen, it helps masking out skin imperfections and giving that classic vintage Hollywood look.

At this 1/4 intensity it really brings in this smooth vintage look, but if one decides to go up to the full diffusion option it can add a very dreamy effect. That's a decision to take carefully as this type of effect cannot be undone on post, it's baked to the image. On the other hand, this type of effect cannot be done with the same quality on post. It's really a decision to be made at the film set (preferably discussed BEFORE the film set between Director and DP).

QUALITY

The built quality is very good. The filter itself is made of good quality glass and it is fixed to a metallic threaded frame. It comes also with a very sturdy metallic protective cap, also threaded. Bear in mind that because the cap is threaded, there's no "quick release", so it takes some time to attach it and detach it from the filter, which can be not very practical in some situations when work speed is a factor.
Filter and cap fit perfectly in a convenient protective hard case.

In term of optics, I took time to take some measurements with a light meter and a color meter and as a result I discovered that at this 1/4 intensity, this black diffusion filter eats up 1/3 of a stop (your image gets slightly darker). On the color side, it performs very well as a didn't notice any color shift caused by the filter.

CONCLUSION

This is a very good filter! The fact that it does not cause any changes in color and eats about 1/3 of a stop of light only, makes it consistent with another filter I have from other manufacturer, but different diameter. That means I can use both in the same job without worrying about overloading post production with avoidable corrections and adjustments from take to take when using different lenses.
21/05/2023
Great for portraits, especially dark dogs
My hairless Xolo dog is an extremely difficult color to capture, so I was excited to find a filter that might help with the harsh shadows. It works great!

I love the dreamlike quality it lends. It lets a bit of light leak into the shadows, which stops the hard black I kept getting when I take photos of Kai normally. I love the softness it lends. I took Kai out to a cornfield for some test photos and it did not disappoint. I also liked the effect on my kiddo playing around at Golden hour. I feel like this is a great tool to help me capture more spontaneous photos of my dog.

The effect is very subtle and I'm curious about what else it can do. The one thing I don't like is that the lens cap is metal. I have a mild tremor and my hands can be clumsy. I'm afraid of scratching the lens with it. I also have difficulty getting it off at first if I accidentally screw it too tight. I wish it was a plastic pinch cap like the others I own.

I received this item for free through Vine for an unbiased review.
21/05/2023
Another high quality filter...
I have quite a few K&F filters, they are my favorite and this one is high quality like all the rest. They just make them so incredibly well, with a fantastic fit and finish. Not to mention a study quality case and heavy duty well-crafted lens cap.

I picked this up for my GoPro 9 rig that has a 52mm threaded ring. Of course it screws on and fits perfectly. I use the rig on my electric scooter and this will be a nice diffusion filter that so far is giving me even better video output. Very happy with the results.

High quality, fair price, would gladly recommend.
21/05/2023
Subtle diffusion and contrast reduction for softer portraits
K&F ¼ Black Diffusion Filter
This was my first hands-on use of this K&F Concept 1/4 Black Diffusion filter. I had seen some reviewers who thought the 1/4 strength filter might provide too much diffusion. I disagree - I think the amount hits the sweet spot for skin softening and contrast diffusion. In my opinion, it produces an in-camera effect similar to a mild glow effect that can be achieved in post processing. I shot my volunteer subject in early evening. First, I positioned her in the shadow of a large tree but in a spot where the sun was falling on the back of her head. I shot wide open on my Tamron 24-70 mm f/2.8 G2 attached to my Nikon D500.
There was some skin softening and lessening of contrast on the subject's face, but the effect is most keenly seen in the out of focus areas, particularly in the upper right, toward the sun. The tone seems a bit warmer there and I think this filter would make an excellent starting point for light and airy backlit portraits. In the second example, I switched places with her and shot her front lit. In this example, the skin softening and contrast reduction was greater. Comparing the white line drawing on her shirt will give you the greatest example of how much softening is occurring.

I am very pleased with the performance of this filter. It is nice to have a tool in the kit for those clients who want softer portraits. I shoot a lot of outdoor portraits, and this will be something I will try with maternity and engagement sessions. I will also be using this for head shot situations where I know going in that I will need skin softening. I am not ready to say I will use it for all the shots in those situations – I am a belt/suspenders type of person – but certainly will incorporate on some. I do have a couples session coming up later today and I am looking forward to trying this out with off-camera flash. I will post those results as an edit.

I am as impressed with the craftsmanship as I am with the performance. The filter comes with a threaded metal faceplate. After screwing the filter onto the lens, the faceplate unscrews from the filter. This keeps the filter protected from dust, scratches, smudges while in storage and while handling prior to attaching to the lens.
20/05/2023
Excellent Black Diffusion (Black Mist) Filter and a great value.
I am a huge fan of Black Mist Filters, and I was really interested in trying the K&F Concept Black Diffusion filter to see how it rated against some others that I have in my bag that on average cost twice as much as the K&F.

The K&F Black Mist is really well built and there are no flaws or flares that I can see anywhere on the lens and the mounting is rock solid and easy to spin on to my 67mm filter ring for my iPhone.

Performance-wise, K&F is top-notch. When I use a black mist filter it has to soften ever so subtly and for me, the best result is one that your see but don't see. If you look at the video screen grab photos, you can see the difference although you may not see them instantly and that is the true mark of an exceptional mist filter.

The photo is a screen grab of a short video where I used the K&F in one shot only which is less than 2 seconds in duration. Simply adding the K&F resulted in a much more cinematic feel before changing to the next shot. I am thoroughly impressed with this Black Diffuser filter and wished I had considered this when buying another much higher price that offers me little to no added shot advantage.
DKH
20/05/2023
Nice, Subtle Difference
It's funny, but in the past few years, I've seen a lot of videos that got me really excited about black pro-mist filters, but I've also seen a lot of videos that got me equally un-excited. While some added a really nice cinematic quality to the footage, others just kind of made the footage look dark, soft and blurry. I'm happy to say that this filter is exactly what I was looking for. It creates such a nice subtle difference in the footage. It's not too dark and it's not too soft - It's just a nice little something extra that separates the footage without the filter from the footage with the filter. Check out the sample footage I posted. If you look closely, you'll notice a nice soft halation in the lighting - nothing crazy, nothing over the top, but that's exactly what I was hoping for. It's something the average person watching the video probably won't notice, but you, the person filming the video, will definitely notice the difference. And in terms of the filter itself, it's really well-made. I like the textured grip around the edges of the filter making it easy to grab when putting it on the lens. I also like the addition of the screw-on metal lens cap that comes with it. Overall, this filter is solid and it gives the look I was hoping for. Definitely worth checking out.
18/05/2023
Very nice
Works as expected and the cap is nice to have cause most caps don't fit well over filters. Nice quality for the price.
13/05/2023
Like the image a lot, hard to remove from lens
I've been using this for video on a sigma 24-70 lens on Sony a7siii. It looks really good. The glass seems quality and everything seems well made. The lens cover is a screw on type. It fits with my variable ND filter as well. My one complaint. I screwed it on tightly to the lens and now it is REALLY on there. It's a good thing I like it because I had a shoot today and couldn't get it off the lens! The 1/4 seems to be the sweet spot. Still subtle but you can see the effect. I tried a 1/8 on another brand and couldn't really even really tell a difference.

Update: I finally got it off the lens but it was really difficult so don't over tighten.
11/05/2023
Great For Bringing Up Dark Colors
The K&F 1/4 diffusion filter works wonderful for bringing up the shadows, dark to black areas. It enhances most of your photo's without the need for post processing your images. I have not noticed any haloing around the edges either which is a huge plus.
10/05/2023
There are no faqs for this product.
Dreamy Cinematic Effects for Your Photos&Videos Ep3 | Photography Tips
Dreamy Cinematic Effects for Your Photos&Videos Ep2 | Photography Tips
Dreamy Cinematic Effects for Your Photos&Videos Ep1| Photography Tips