American standard AC (J1772) Type 1 indicator light charging gun, (maximum 32A/7.68KW, Level 2) portable EVSE, Type 1 SAE J1772, NEMA 14-50P, electric vehicle portable charger
Brand:

KENTFAITH

Buy KENTFAITH american standard ac (j1772) type 1 indicator light charging gun, (maximum 32a/7.68kw, level 2) portable evse, type 1 sae j1772, nema 14-50p, electric vehicle portable charger online, worldwide free shipping and 30 days return guarantee.

GW31.0035

SKU:

GW31.0035

276.99

https://www.kentfaith.com/GW31.0035_american-standard-ac-j1772-type-1-indicator-light-charging-gun-maximum-32a-7-68kw-level-2-portable-e
Description
* 【 High compatibility 】 The EV charger is compatible with Tesla and all electric vehicles that comply with SAE J1772 standards, with NEMA 14-50 plugs, allowing you to charge from a level 1 or level 2 socket;
* Our Level 2 EV charger cable is 8 times faster than a standard EV charger. It has a power range of 95-265V, up to 32A, greatly saving your charging time;
* [Safety Guarantee] This Level 2 EV charger has a waterproof rating of IP67, a controller of IP54, and CE international certification. It has multiple protections such as lightning protection, leakage, grounding, low voltage, overvoltage, overcharging, overheating, and overcurrent;
* 【 Indicator light 】 The LED indicator light displays the status: "Power", "Charging", "Fault" to help you identify the working status of the EV charger;
* 【 Convenient to carry 】 This EV charger can be directly carried in the car and can be used at any time. As long as there is a 120V or 240V socket, it can be charged anywhere, and there is no need to worry about charging during travel or business trips.
Shipping
Free shipping worldwide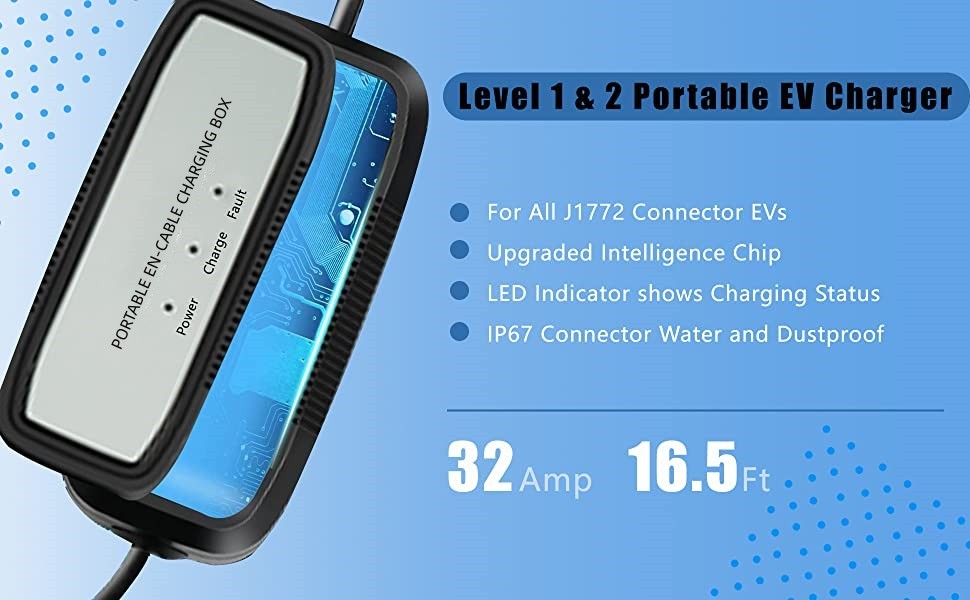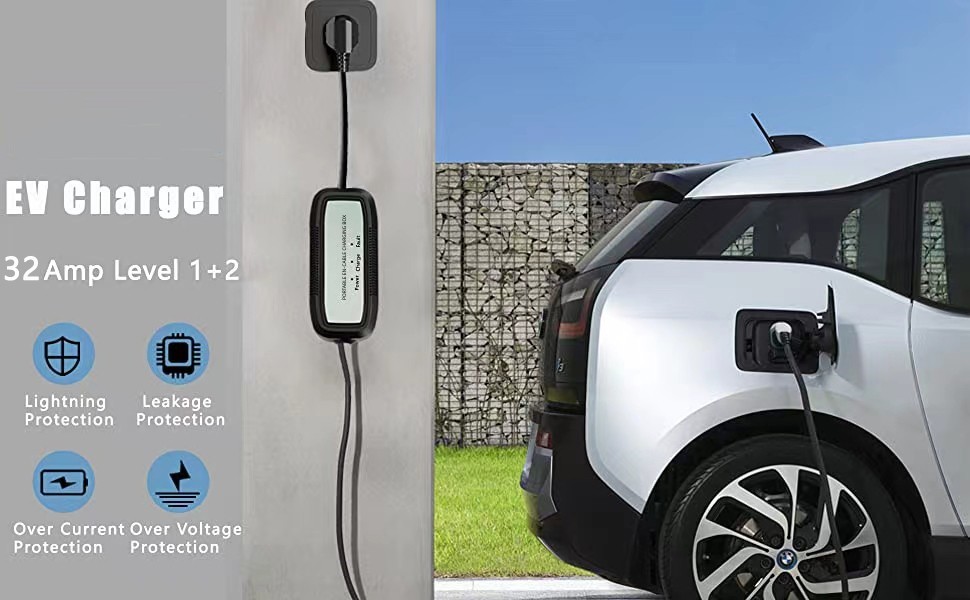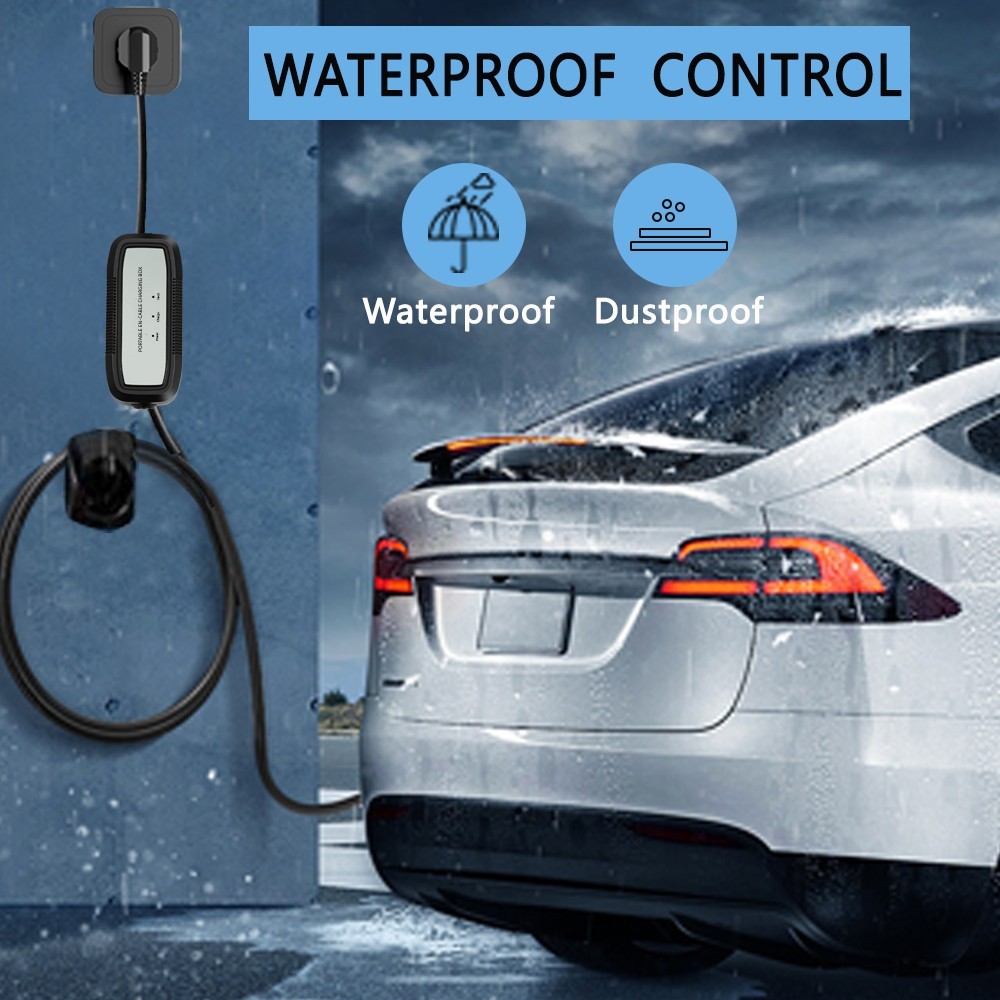 Waterproof Control
The IP67 control connector can be used outside and continues to work even in light rain.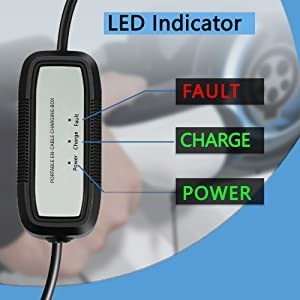 LED indicator
The LED indicator shows the status: "Power", "Charge", "Fault", to help you identify the working status of the EV charger.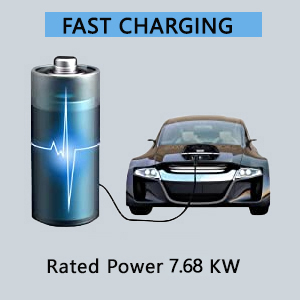 Fast Charging
Our portable electric car charger has a maximum charging power of 7.68 kW, which is 8 times faster than a regular 8A Level 1 EV charger

Specification
Product model
American standard AC (J1772) Type1 indicator light charging gun 32A14-50PYL-MB106
current
32A
voltage
110V
maximum power
7kw
Line length
5 meters
material quality
TPU
Packaging size
40 * 38 * 8cm
Packaging weight
3kg
Packaging List
Electric vehicle charger * 1, storage bag * 1
There are no reviews for this product.