W108 Plug & Play 2.4 GHz Lavalier Wireless Microphone For iPhone & iPad
Free shipping to eligible country
The W108 mic is innovative transmitter features a built-in omnidirectional mic so you can use it as a clip-on lav mic.For independent filmmakers, vloggers, streamers, etc, W108 wireless microphone system is an amazing solution for handling your audio.

KF10.030

SKU:

KF10.030

69.49

https://www.kentfaith.com/GW01.0425_w108-plug-and-play-wireless-lavalier-microphone-suitable-for-video-recording-youtube-facebook-live-broadcast-vlog-wireless-microphone-for-iphone-and-ipad-no-application-bluetooth-required
Description
* Intelligent noise reduction, restore human voice: When a sound enters the microphone, the microphone will automatically start noise reduction processing to ensure a clean sound
* The transmitter itself has a built-in microphone and a microphone input jack, which supports an external lavalier microphone; the body can be directly worn on the body to receive the sound at close range and increase the volume; at the same time, it provides a way to use the lavalier microphone, which can be directly clipped to the microphone. Use on collar
* 2.4G wireless radio: flexible shooting without restriction, the same space, wireless distance of 50 meters; visual audio dynamics, monitoring the volume level; real-time monitoring, equipped with earphone monitoring interface, to control the recording quality at any time
* The built-in lithium battery can be recharged via USB-C, which is economical and environmentally friendly
* Suitable for iphone 7 or higher models/Apple devices with lighting OTG function
Shipping
Free shipping to eligible country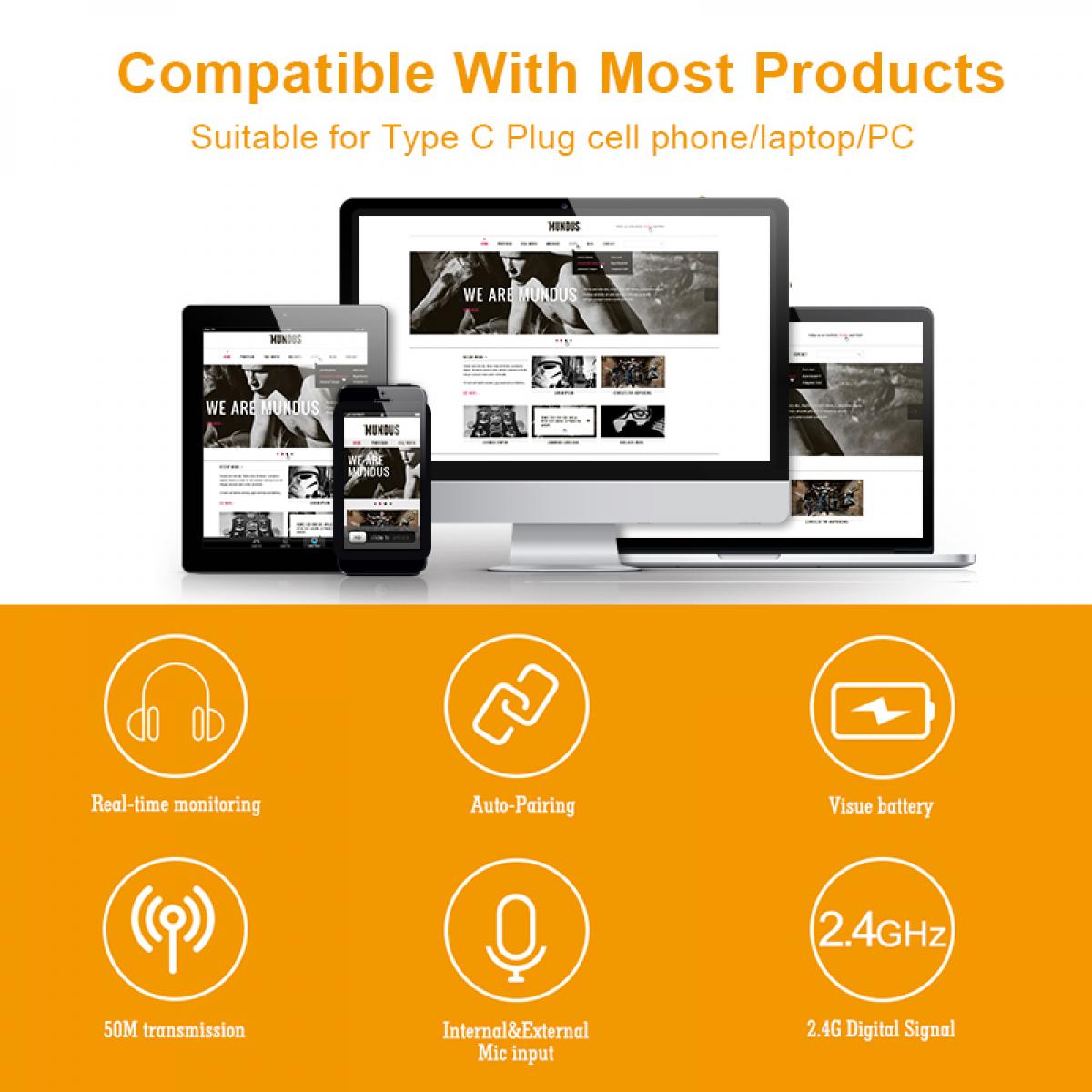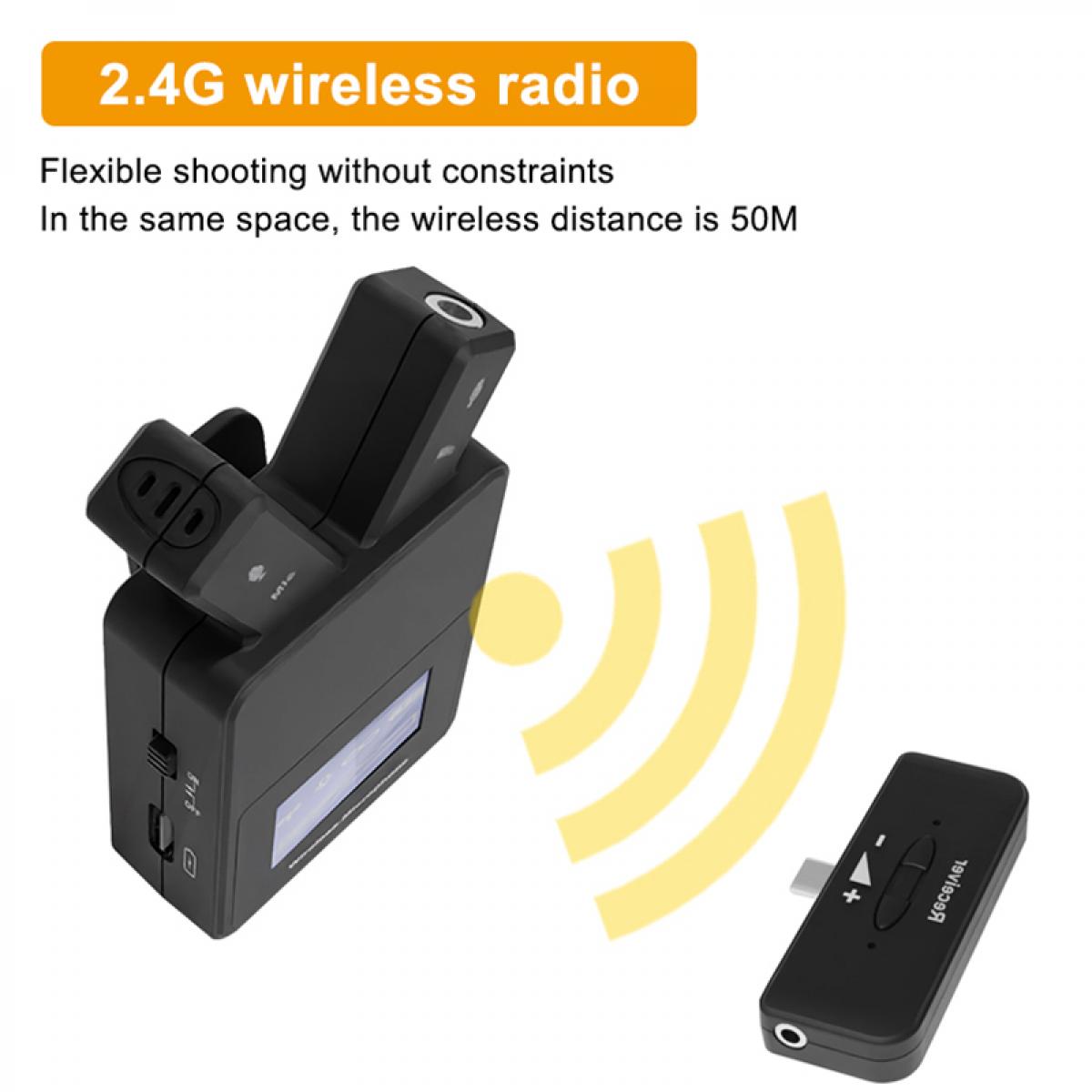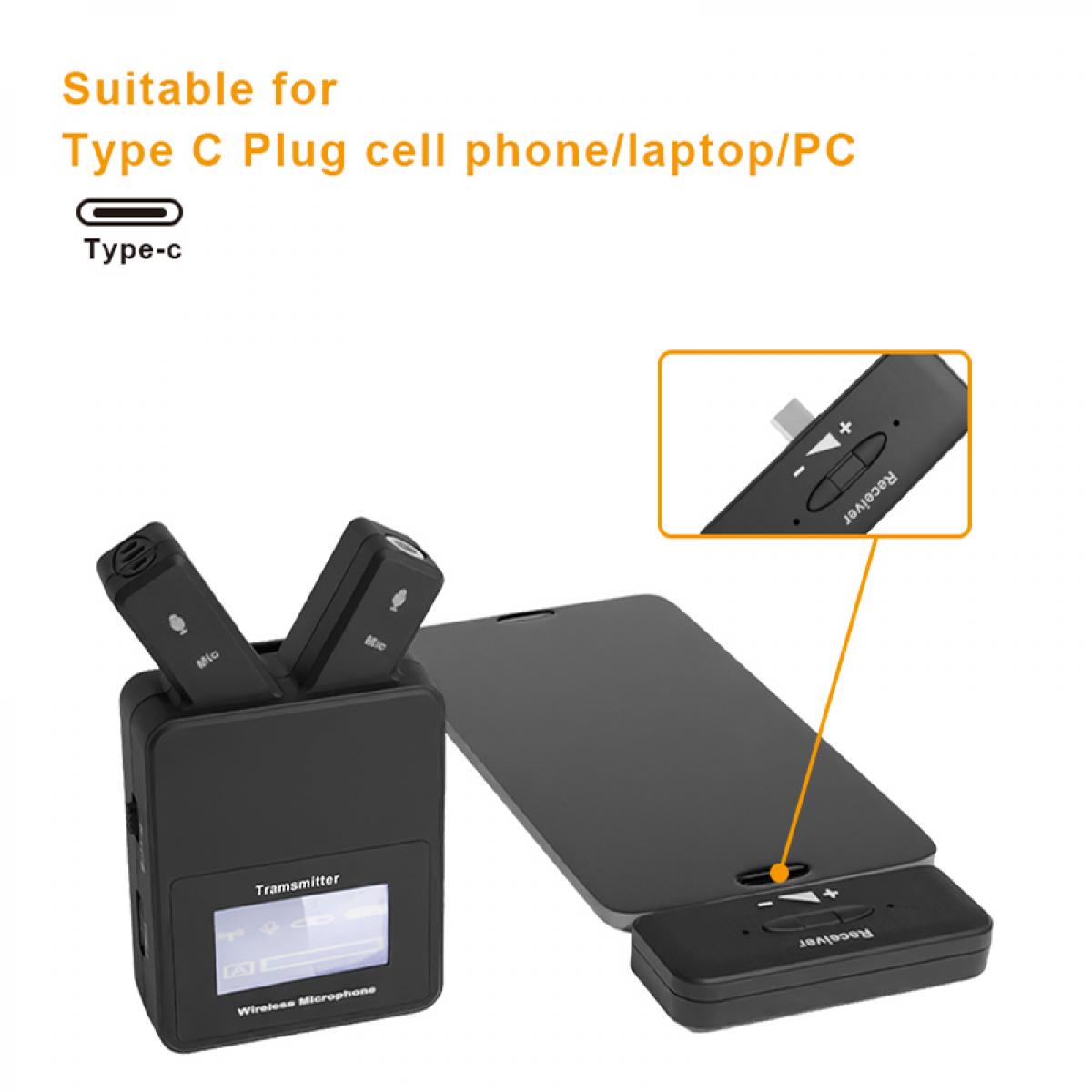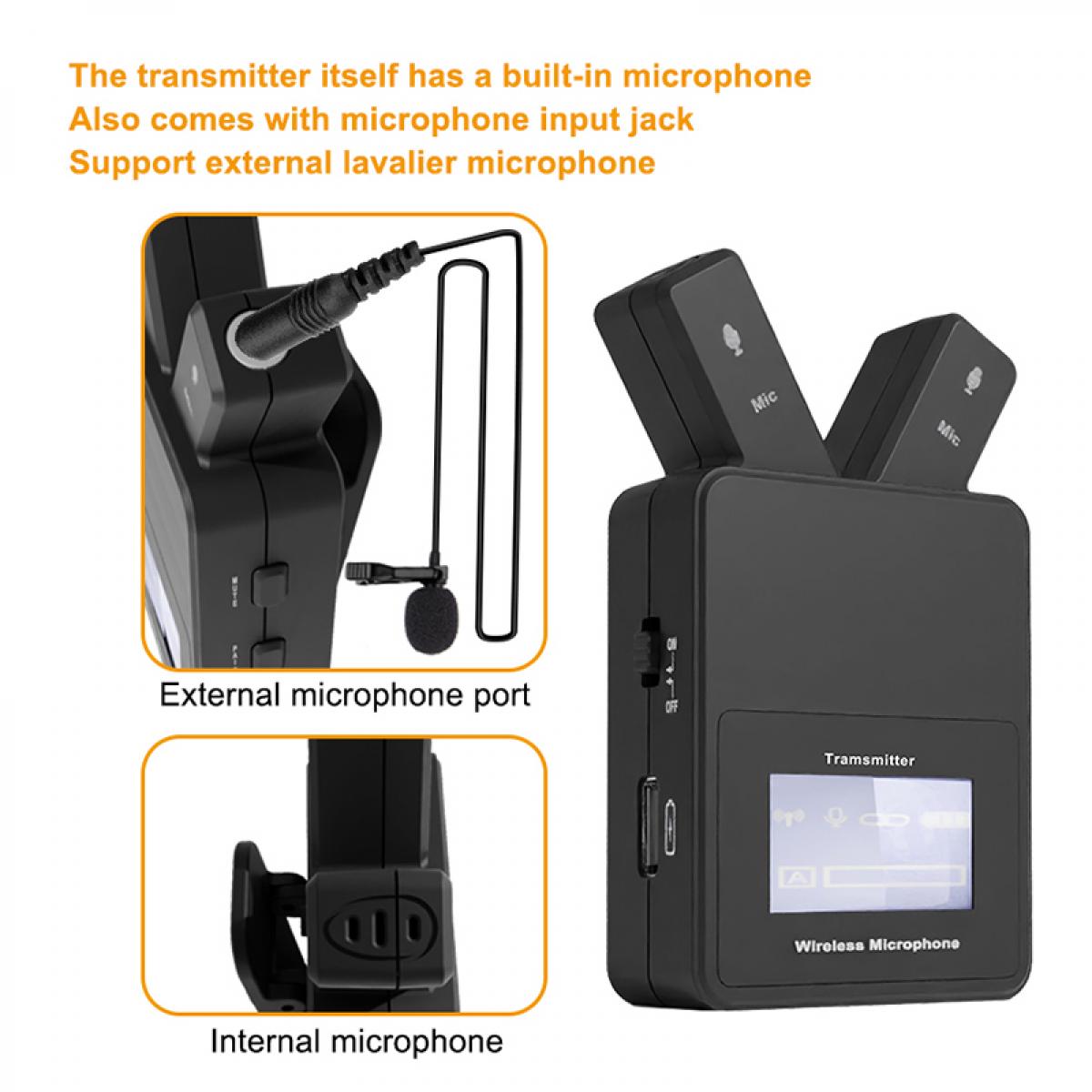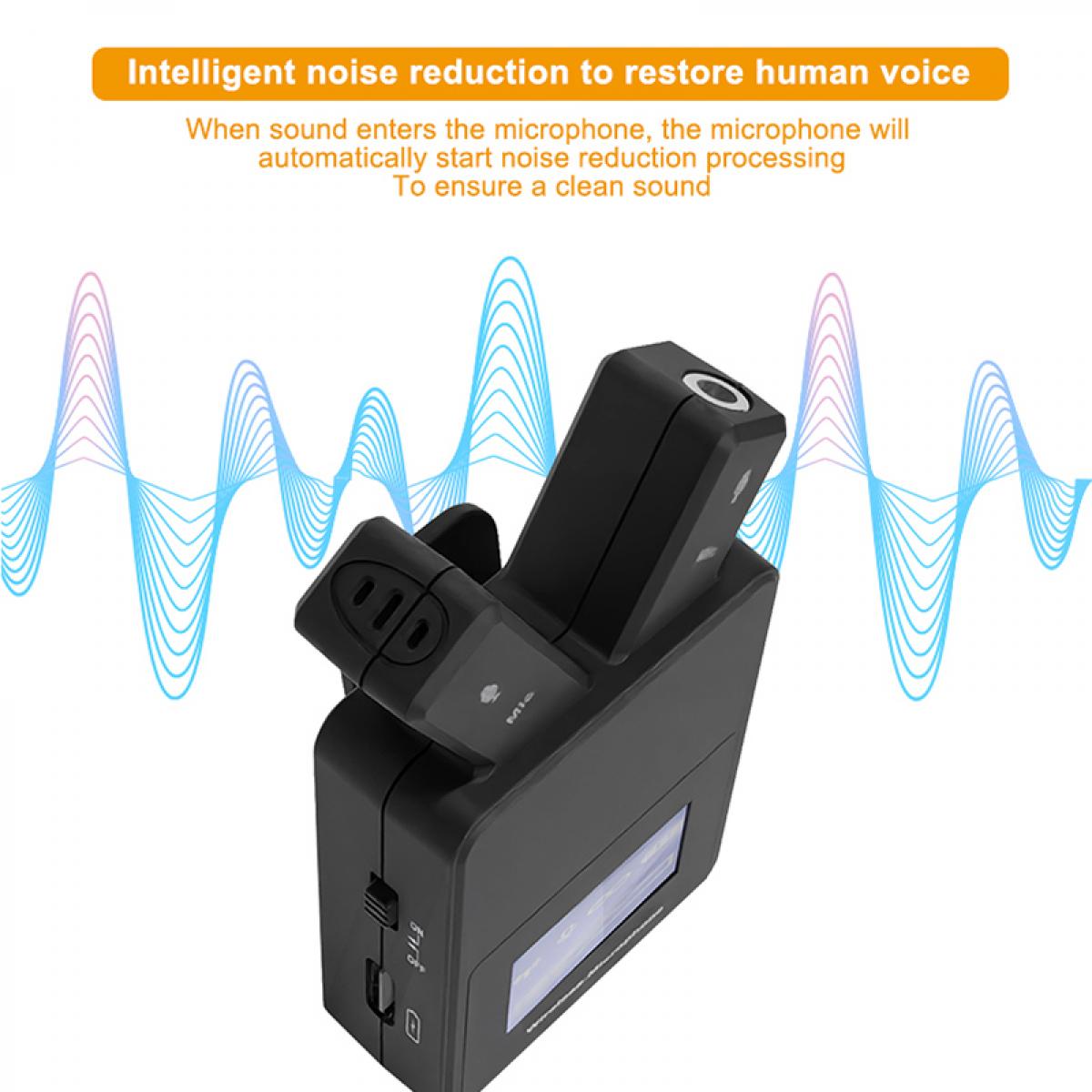 Not one but two
Does what it is Made for. No problems just what I needed.
06/04/2021
Incredibly easy to setup, even for an amateur
I love everything about this product. Nice solid metal construction (yup, already drop it a few times, but didn't even leave a scratch), super easy to connect to my Nikon D5600 camera, and seamless connection to the remote mic was just as easy. Really, can't say anything "remotely" bad about this product, see what I did there =:-)5 STARS all the way. I would definitely buy again, but I see this product lasting for years and years, so probably won't have to every buy again.
07/08/2020
not worth it in 2020 onwards
Pros:- Built quality, made from metal- Looks professionalCons:- Costs less than a dual rode go system with lapels- Big lav mic, should've come with smaller lav- Sound is never clear regardless of channel picked- Eats battery like crazy, 30 minute shoot, battery is 75% goneOverall:- They get the job done but require post noise removal.In this price point of 500$ its better to get a pair of rode wireless go with lapel mics.This was a good deal 5 years ago.
23/06/2020
Awesome product.
This product meet my expectations. I'm happy I purchased it.
01/01/2020
Very Impressed With Quality and Performance
I am very impressed with the quality and performance of this microphone system. I used this for a remote shoot, attached the receiver to my camera using the shoe mount and the sound quality was perfect. I also used this system for voice overs running the line thru a mixer and sound quality was perfect. For the money you won't find a better wireless microphone system. Would purchase again.
27/12/2018
A
Yes, it works with any camera as long as the camera has a external mic input. But you need to set the output volume to low levels, and listen on the headphones jack of the A7s to make sure you don't overmodulate the audio into the camera. The Sony takes only mic level signal.
A
To avoid noise during recording, we recommend that you do not use the microphone while charging
A
Yes, it works with any camera as long as the camera has a external mic input.