Dual-Speaker Bluetooth Headset Waterproof Sports Earbuds LED Power Display
Buy 99$-15$, 199$-30$, 299$-50$, 599$-120$(autumn sale Price)
Free shipping worldwide
Brand:

KENTFAITH

Free Shipping. K&F Bluetooth headset features TWS all-wireless technology, Built-in dual speakers, latest Bluetooth 5.1 chip, automatic on/off and automatic pairing functions.

GW53.0049

SKU:

GW53.0049

23.99

https://www.kentfaith.com/GW01.0422_hifi-stereo-dual-speaker-bluetooth-headset-led-power-display-ultra-lightweight-auto-pairing-headset-bluetooth-waterproof-sports-microphone-built-in
Buy 99$-15$, 199$-30$, 299$-50$, 599$-120$(autumn sale Price)
Description
* The wireless Bluetooth headset adopts the latest TWS all-wireless technology. The binaural ears of the Bluetooth stereo headset are completely separated and can be used independently with single or binaural headsets. Compared with the traditional single earphone, the stability of the connection has been greatly improved.
* Built-in dual speakers, you can get high-quality sound in one ear, and use wireless headphones alone with your friends to enjoy another music. The ultra-lightweight headset keeps your ears from getting tired, and you can enjoy a comfortable experience at any time.
* The wireless headset uses the latest Bluetooth 5.1 chip, which can extend the communication distance and increase the communication speed. It improves jumping and interruption, eliminates noise, and suppresses noise and environmental noise during a call. Fully wireless headphones achieve high-fidelity stereo sound quality. You can answer calls through wireless headset Bluetooth without taking the phone out of your pocket, and enjoy a stable, balanced, and high-quality headset.
* The headset has automatic on/off and automatic pairing functions, and it can be turned on automatically by opening the charging box when in use. After connecting with the mobile phone's Bluetooth once, when you turn on the charging box for the second time, it will automatically pair and automatically connect to the Bluetooth of the last paired smartphone, so there is no need for cumbersome settings. With just the push of a button, you can play/pause music, start/end/reject/forward songs/call Siri. When you put it back in the charging case and close the charging case, the power will automatically turn off to prevent the battery from draining.
* A Bluetooth wireless headset that meets the IPX6 completely waterproof standard, protects rain, water, sweat, etc. from entering the headset. Therefore, even if you sweat a lot during exercise and suddenly rain when you go out, you can use it with confidence. Very suitable for running, training and cycling. The Bluetooth wireless headset uses blue LEDs to facilitate checking the battery level of the charging box. The wireless earphone itself can play for 4-5 hours, and the earphone can stand by for 120 hours. In addition, the included charging case allows you to charge the wireless earphones as you like, so you don't have to worry about running out of batteries immediately. The streamlined design will not cause pain or discomfort even if worn for a long time, so it can be used comfortably at any time.
Shipping
Free shipping worldwide
Sale
Buy 99$-15$, 199$-30$, 299$-50$, 599$-120$(autumn sale Price)
Frequently Bought Together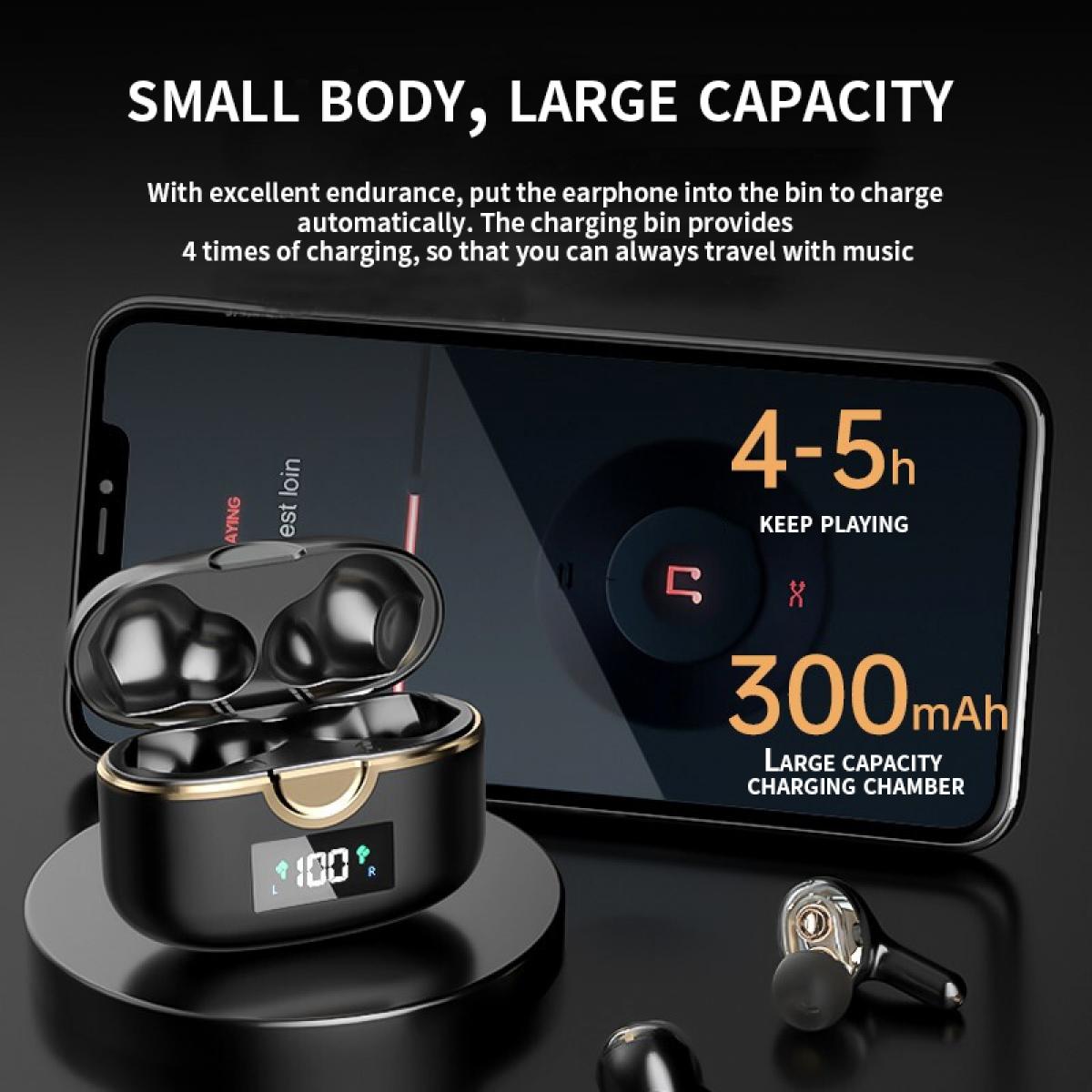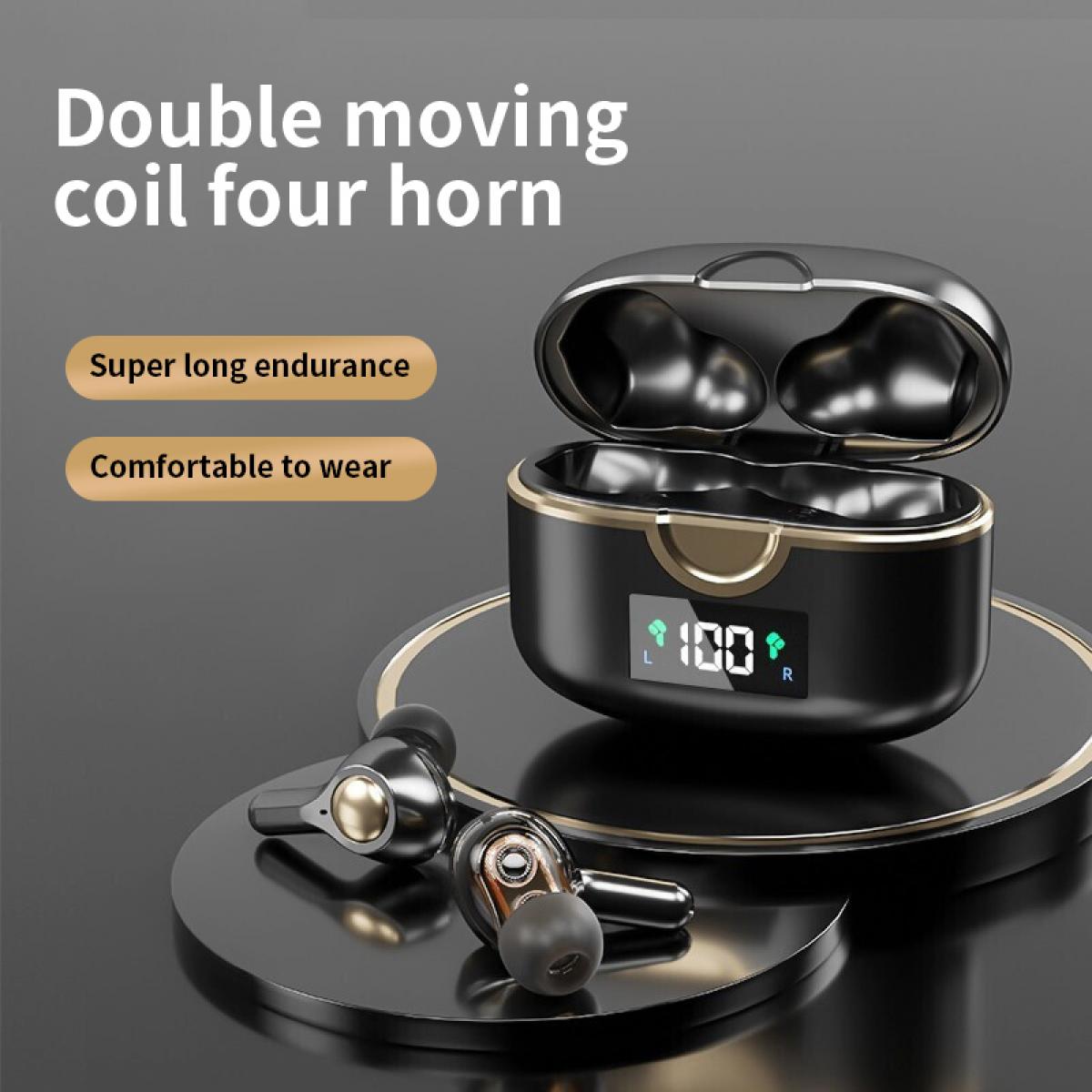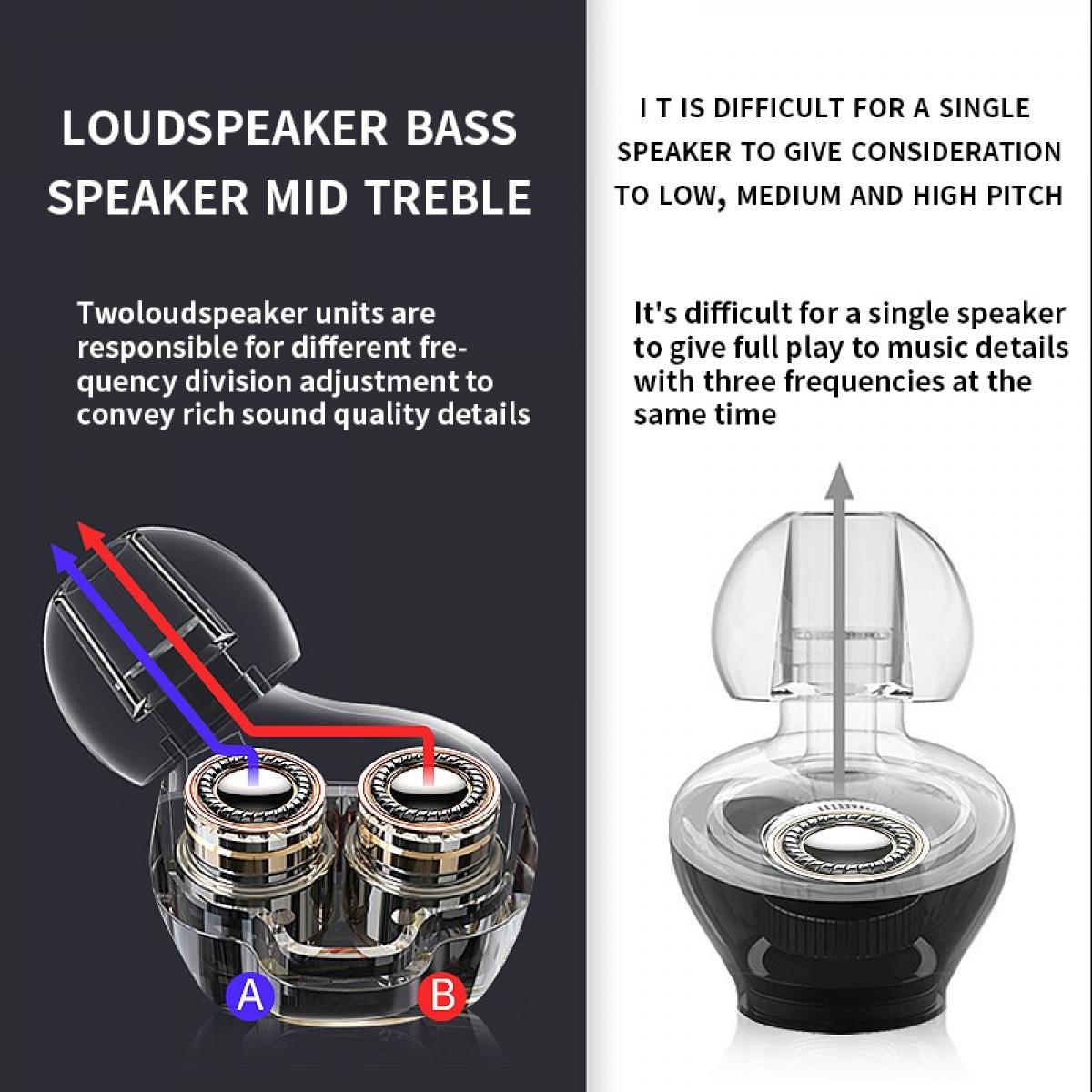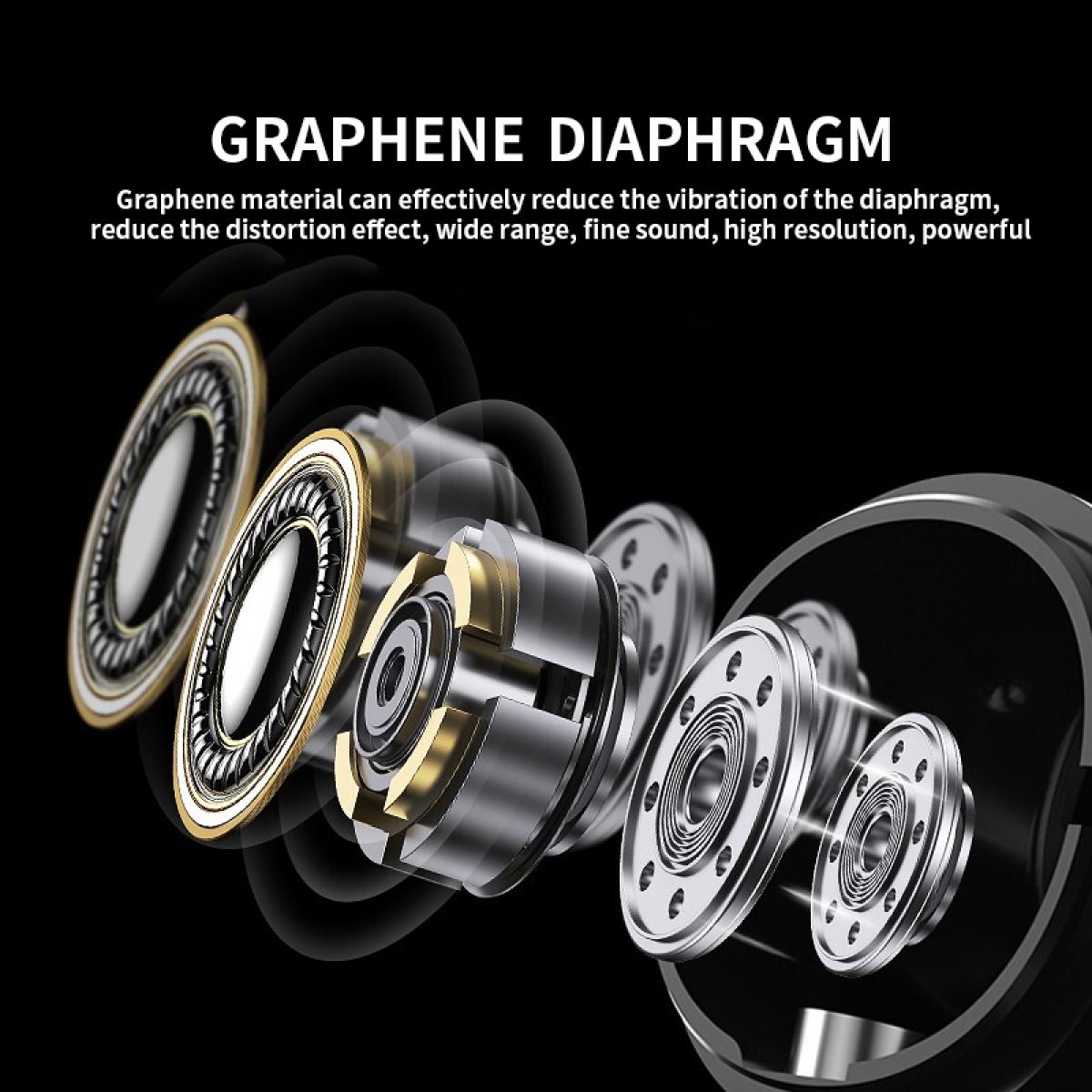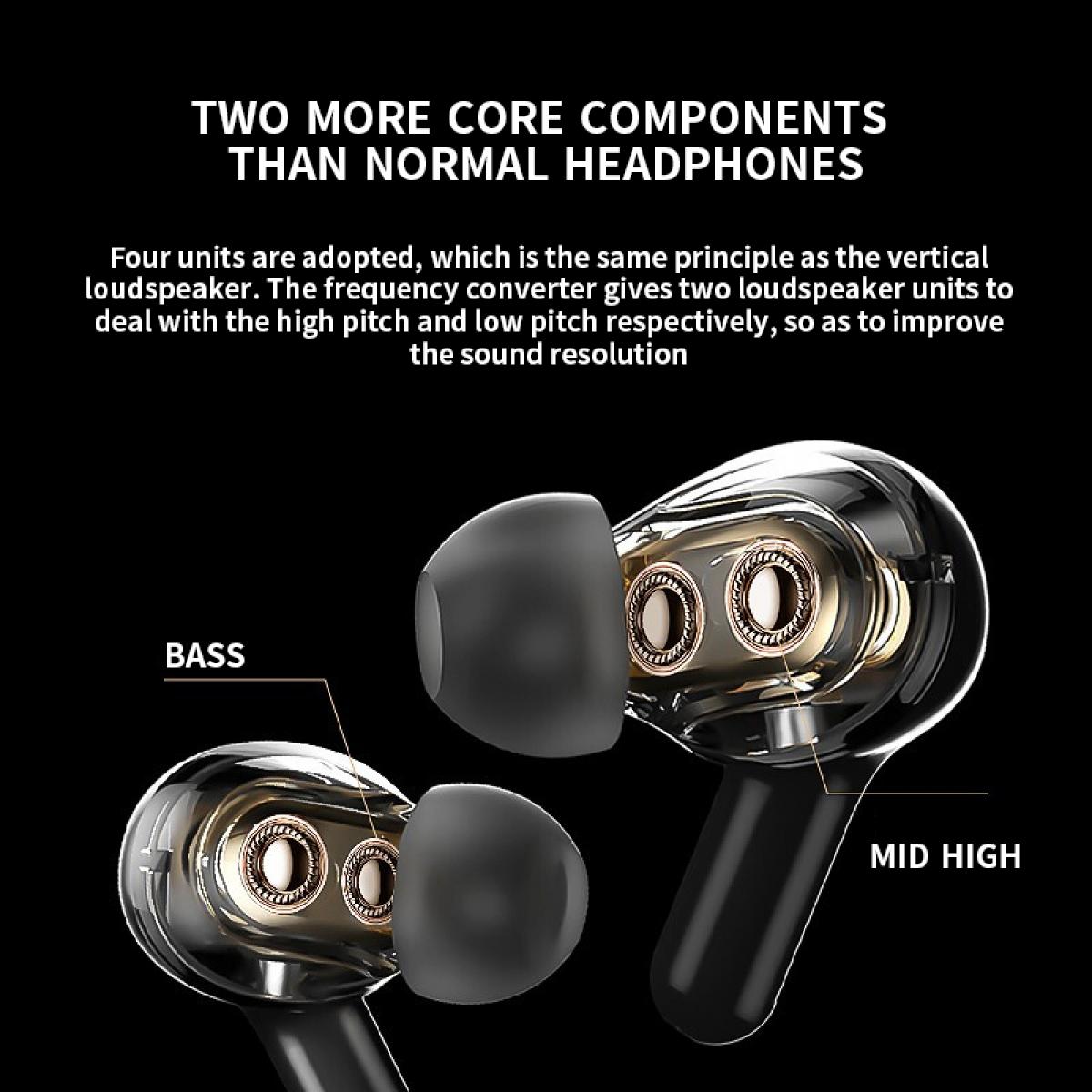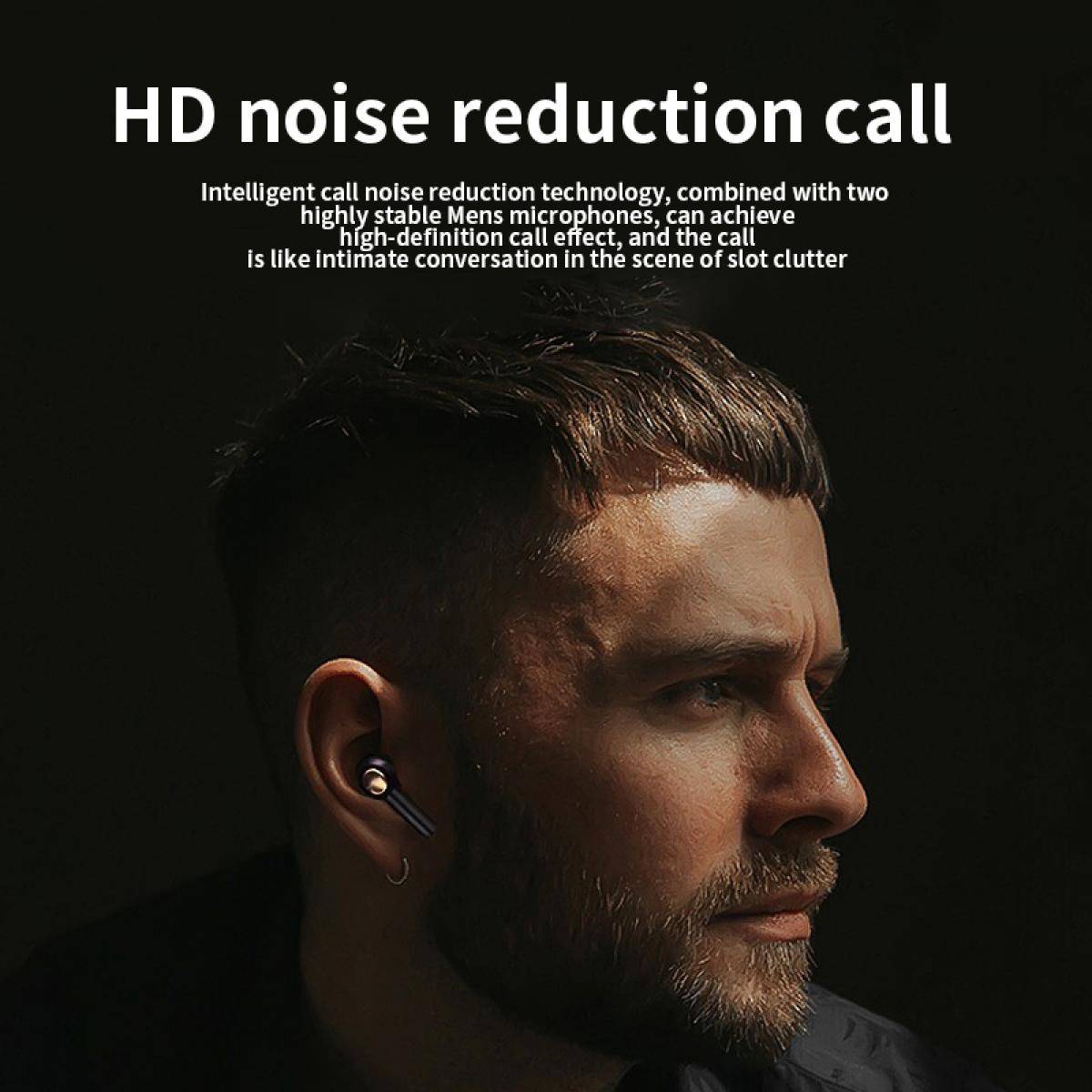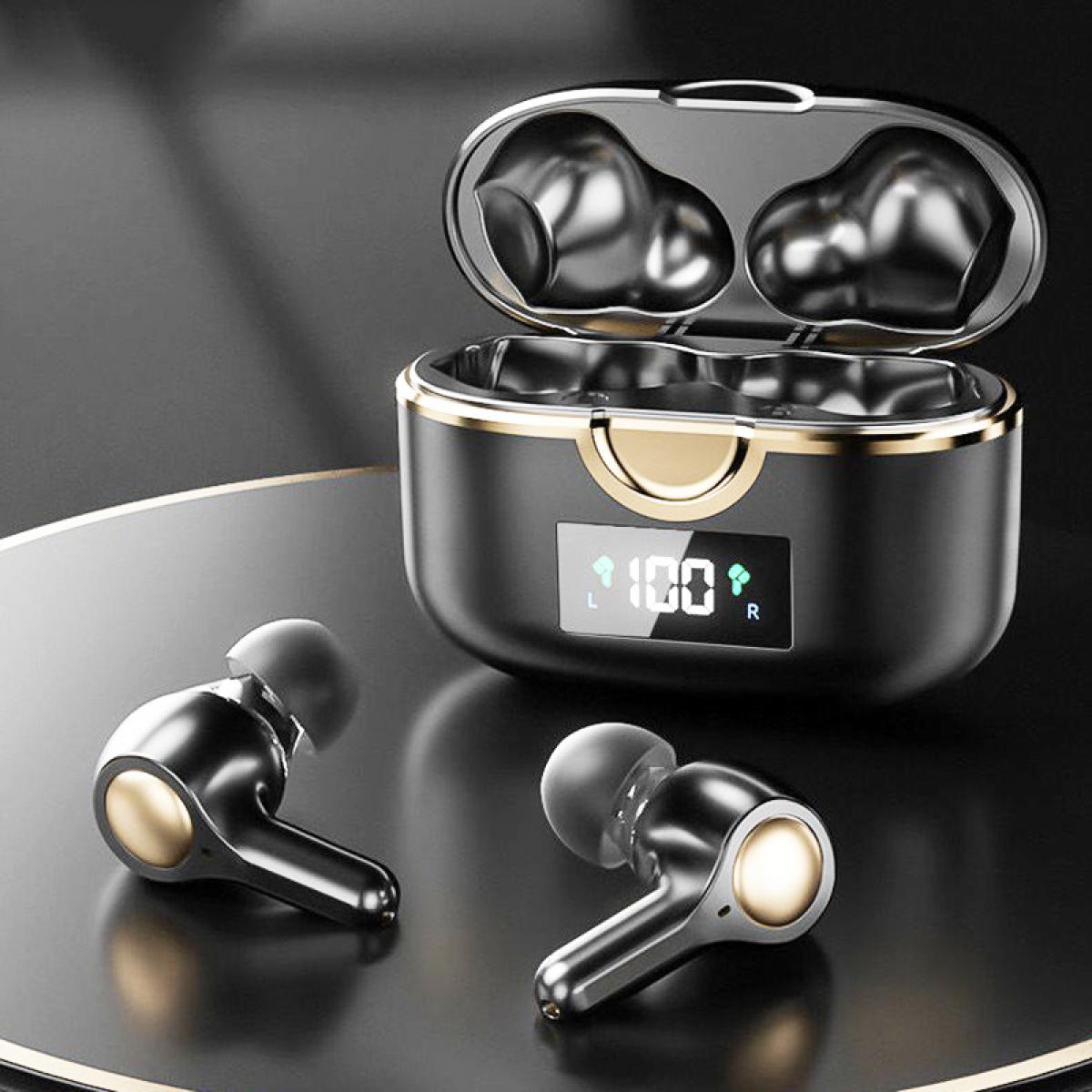 | | |
| --- | --- |
| Signal reception distance | 10m |
| Speaker size | 13mm |
| Response HZ | 20Hz-20KHz |
| Impedance | 32Ω |
| Earphone Battery | 250mAh |
| Charging time | 1.5h |
| Earphone Battery | 2-3h |
| Product Dimension | 13.6*8.2*4.2cm |
| Product Weight | 116g |
| Package Content | charging cable*1, earphones*2, charging case*1, user manual*1" |
All Reviews
Image

All Star

5 Star

4 Star

3 Star

2 Star

1 Star
Awesome product!!
Great price, fits well. Fast shipping!! Thank you!!
16/07/2021
Still needs bass and sharpness in sound
Disliked the sound but everything else made 5 star.
11/06/2021
Quality quality quality
These are quality and I mean you hear every note and tone and bass hit clearly thanks for such an awesome product.
19/05/2021
Get something better.
Absolute garbage. I tried getting these sent overseas while deployed and they wouldnt ship to me there. So they sat at home for 10 months waiting for me to return. I tried them out today and the left bud was DOA the right bud turns on but doesnt show up on my phone to sync with, 35$ wasted because im outside of the return window.
19/05/2021
The battery is immortal. Good sound insulation.
My usage is light, but it's been over two weeks since the last time I charged them and they're still around 20%.The sound quality is great and it seems as though the music can't be heard by those around you even at max volume.
03/05/2021
Sound is excellent!!!!
So far the only problem I have is the left ear staying in my ear. I use these for my phone calls. The sound on both ends is what I've been looking for. I only had them for a couple of days . I'll see if I need to do an updated review.
01/05/2021
But them
These buds are very good for the price.
14/04/2021
Gave as a Gift
Gave these as a gift. According to the receiver, they work great.
12/04/2021
A good buy - sturdy product
Product is sturdy, comes with a good charger case which can charge the earphones around 3 times.Earphones themselves sit well and are quite comfortable to use.Charger does seem a bit bulky, but outweighs that due to 3x charging benefits.
26/03/2021
There are no faqs for this product.