Camera strap with quick release and safety cord, adjustable padded shoulder strap, suitable for Nikon, Canon, Sony, Olympus, Fujifilm
Out Of Stock
Product Unavailable
No Cancellation Fee
Free shipping to eligible country
Brand:

KENTFAITH

Buy KENTFAITH camera strap with quick release and safety cord, adjustable padded shoulder strap, suitable for nikon, canon, sony, olympus, fujifilm online, worldwide free shipping and 30 days return guarantee.

GW44.0003

SKU:

GW44.0003

19.69

https://www.kentfaith.com/GW01.0305_camera-strap-with-quick-release-and-safety-cord-adjustable-padded-shoulder-strap-suitable-for-nikon-canon-sony-olympus-fujifilm
Description
* Can be used on any backpack or belt, and can be attached to any belt with a width of up to 7.2 cm and a thickness of 2.5 cm
* Can fix SLR camera or GoPro camera and other SLR kits
* Using the quick release button allows you to quickly use the camera and capture the moment
* The compact size fits the child's hand, the operation is simple, and the child can be used immediately. Convenient to carry, capture happy time anytime, anywhere.
* The aluminum alloy material is processed by CNC, which can fix and protect your equipment more firmly
Shipping
Free shipping to eligible country
Frequently Bought Together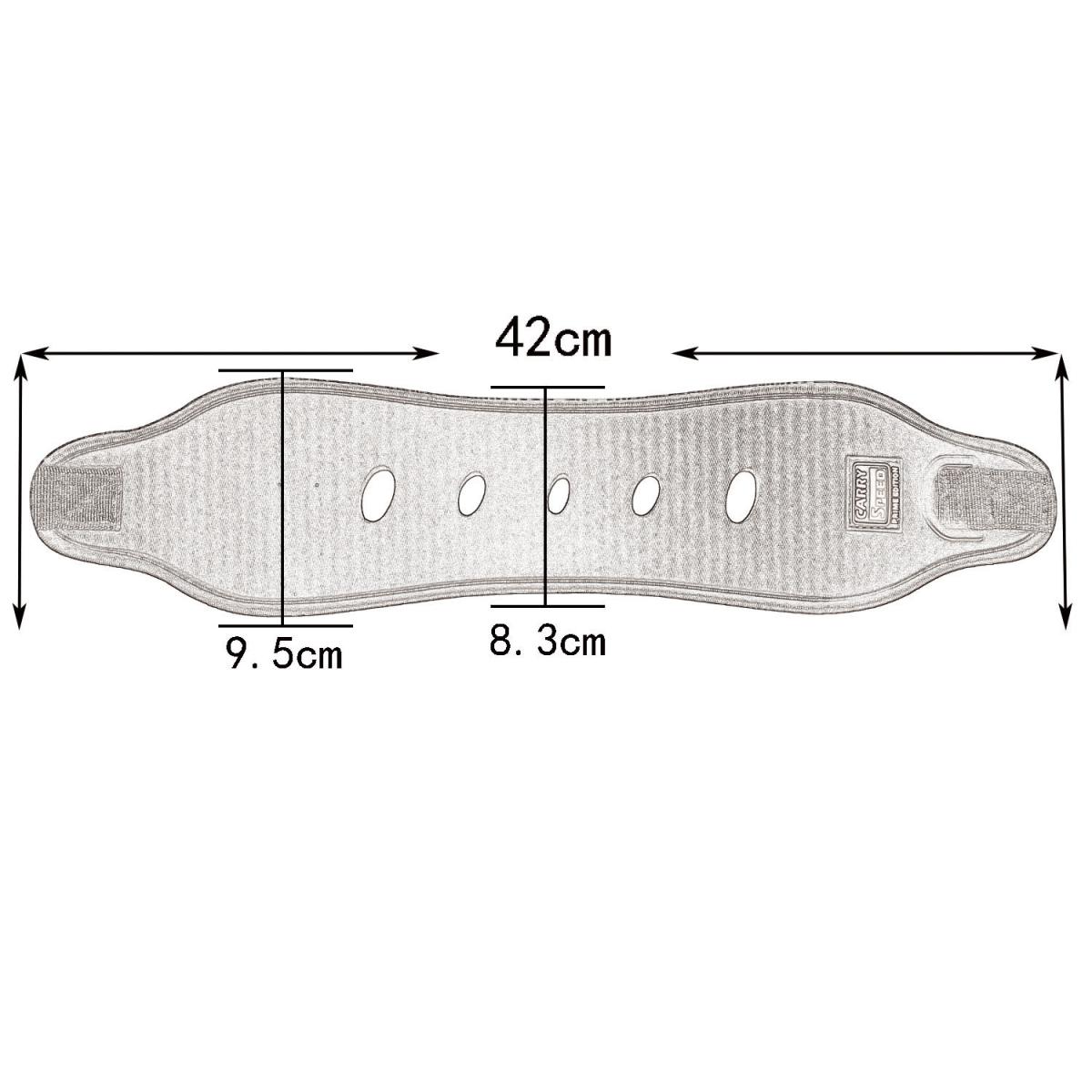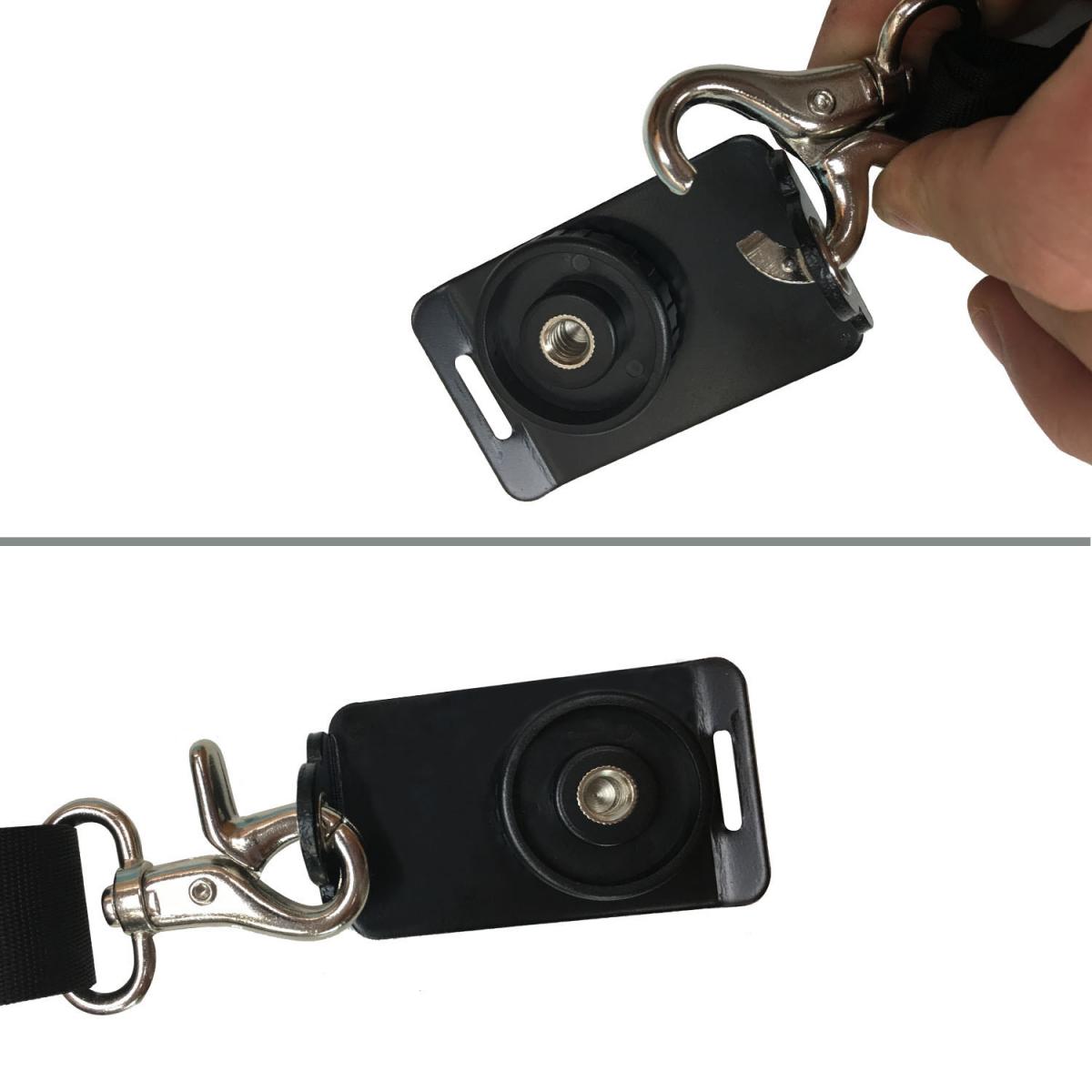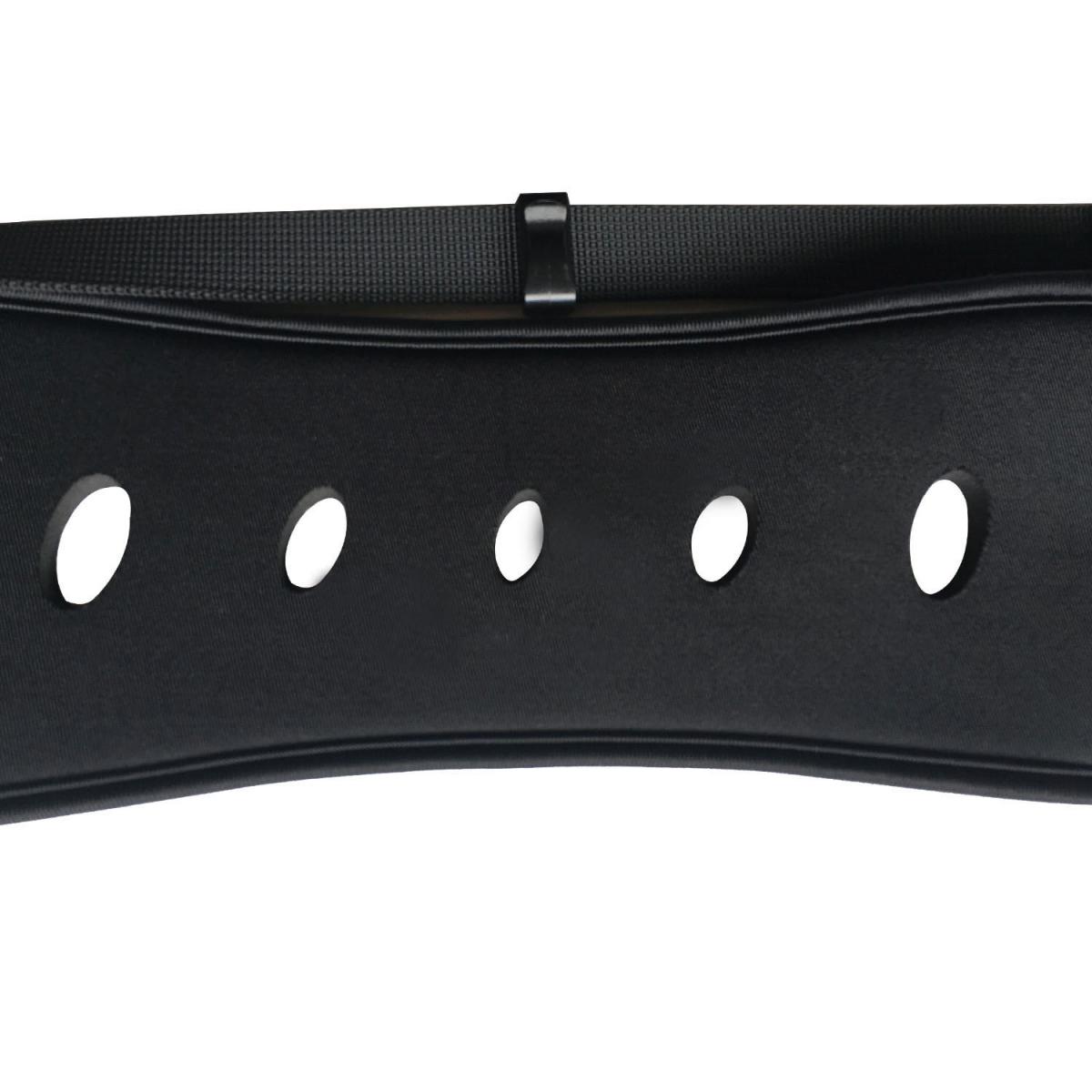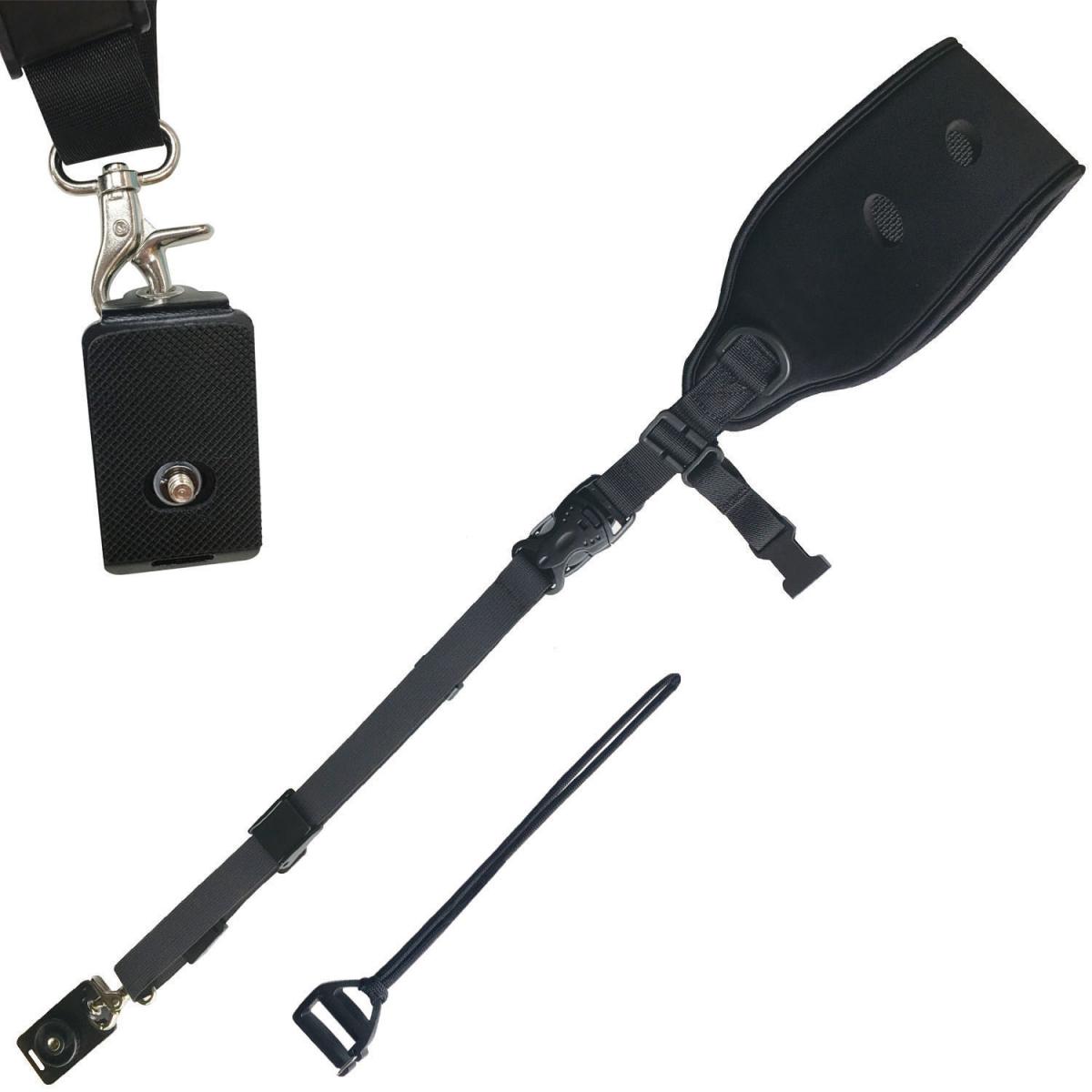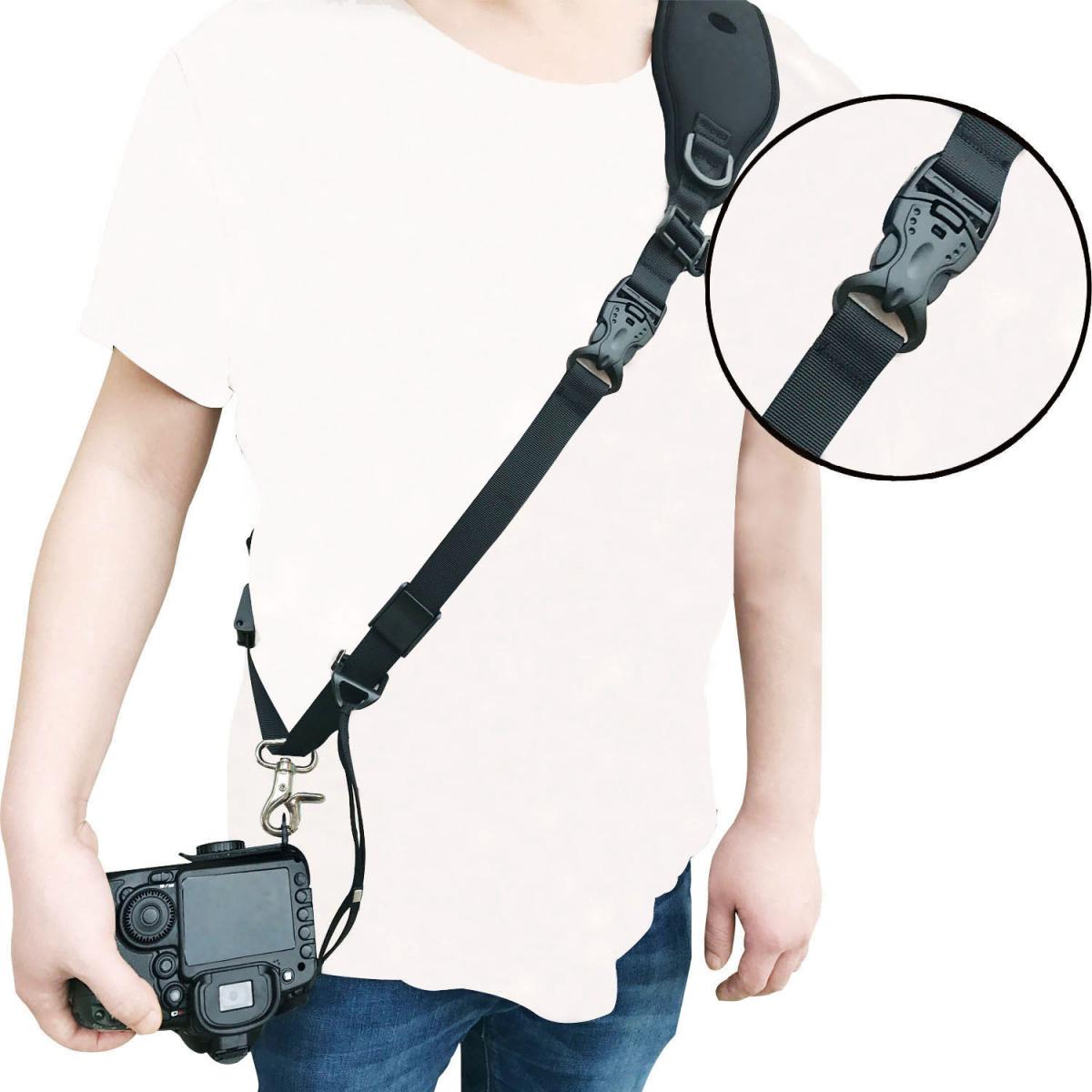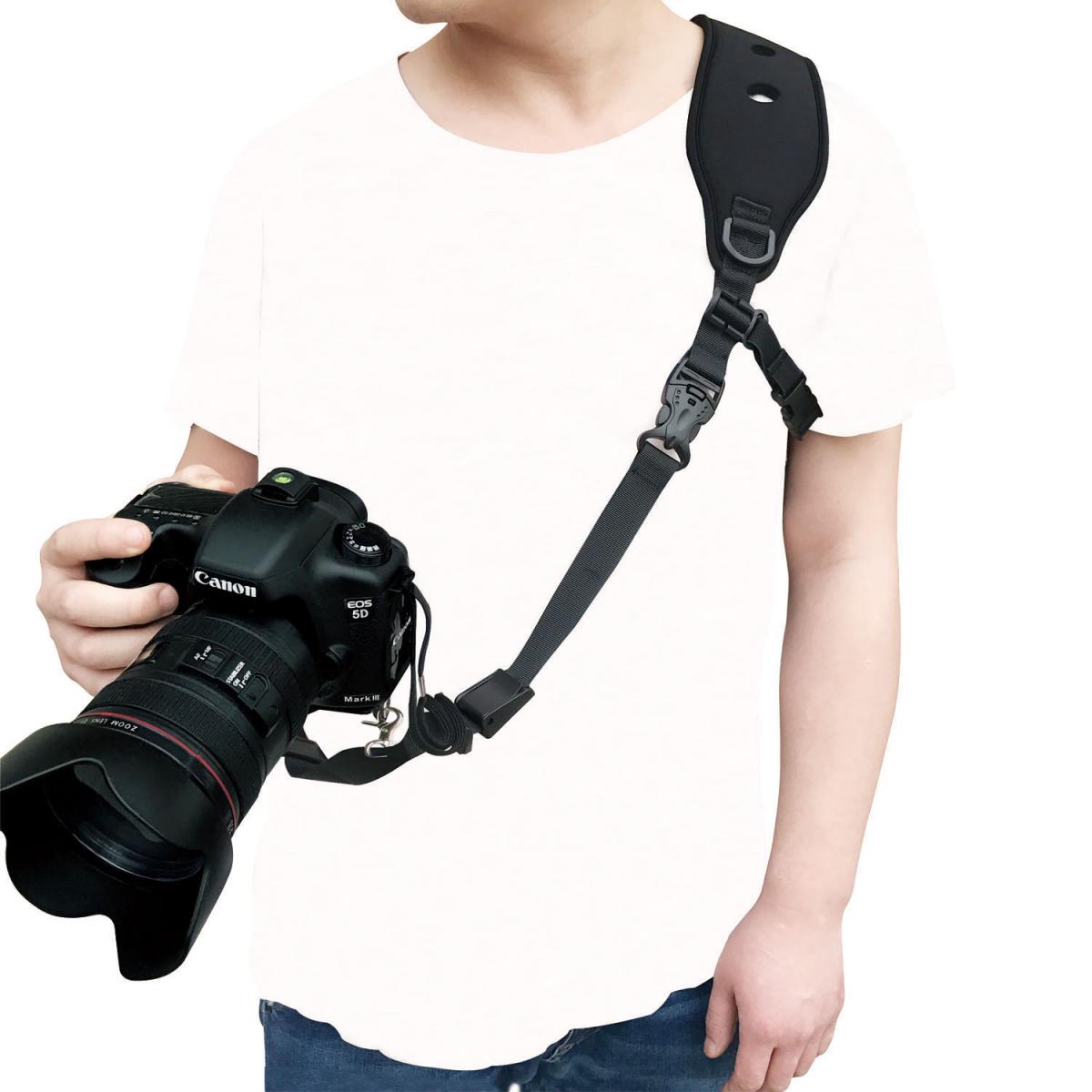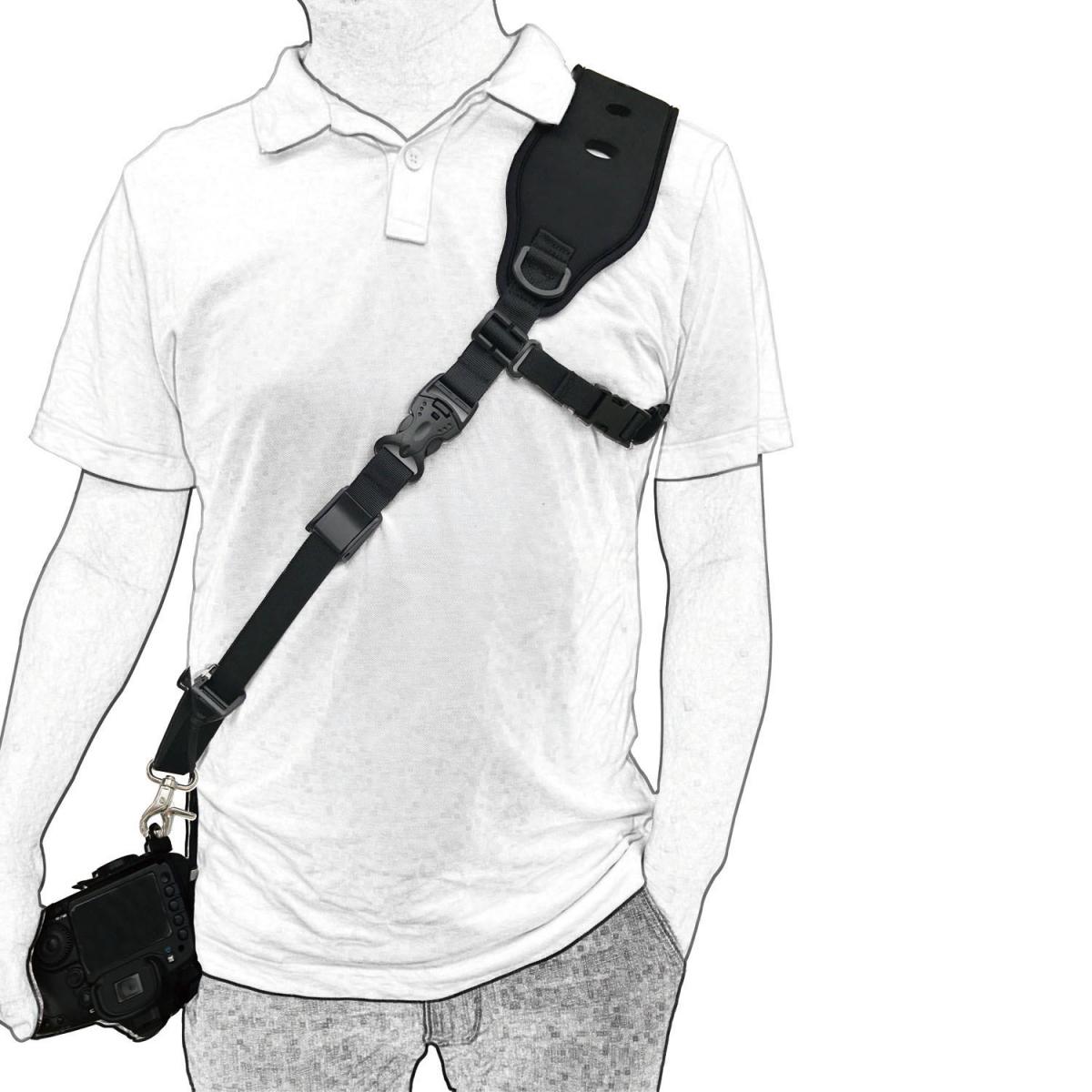 | | |
| --- | --- |
| 1. Model | Single shoulder camera strap |
| 2. Shoulder strap length | 43cm |
| 3. Shoulder bandwidth | 9.5cm |
| 4. Webbing size | 62cm after folding in half |
| 5. Packing size | 45*10*2.7cm |
| 6. Packing weight | 300g |
| 7. Packing list | Shoulder strap*1, webbing belt*1, safety rope*1 |
Very Kewl
Took this strap out on a rocky boat in SanFran, it saved my A7 from coming of my wrist. It's really well made and strong. Looks amazing as well, so go buy it!
25/05/2021
It is sturdy...
I'd trust this strap with any of my cameras. It's well made and heavy duty.
11/05/2021
Works well
Works great so far
09/05/2021
Looks nice and seems durable
Looks nice and seems durable, my camera is to expensive to risk it with a thin looking strap, this thing looks pretty beefy.
26/04/2021
Great buy
Kinda rough but I believe it will soften up as more use is brought to it
10/04/2021
Great Price!
Honestly, can't beat the price point! It's a little stiff but easy to look past. Gets the job done and does it well. I never have to fear that my camera may fall.
18/03/2021
Great item
Very strong and sleek
10/03/2021
stiff but durable
Very study, arrived very stiff- but that's this type of cord for you. The more you use it, the more flexible it gets. Very durable feeling.
08/03/2021
security and strength
I don't care for neck straps on my cameras, but wanted some measure of security, so I shopped around for wrist straps, and this one looked pretty sturdy as well as visually appealing. I bought one for my Fujifilm X100V, and liked it enough to buy a second one for my Nikon. They are a bit stiff out of the box, but I expect they will soften up with repeated use. As far as security goes, they are more than robust enough for most any camera you might want to attach it to.
05/03/2021
A
It is very sturdy, with double protection of quick release plate and safety rope.
A
It can be adjusted by up to 60cm in half.
A
Yes, but you need to remove the quick release plate before putting it in the washing machine.