2.4" 1080P HD 12mp Children Instant Camera with Printing Paper
Free shipping to eligible country
Brand:

K&F Concept

Free Shipping. K&F children instant camera features MP12MP PHOTO & 1080P HD video ☀-1080P/ 30fps video resolution and 1 Mega Pixels photo resolution and 2.4 inches TFTscreen.

GW01.0299

SKU:

GW01.0299

49.99

https://www.kentfaith.com/GW01.0299_children-s-instant-camera-children-s-camera-with-printing-paper-2-4-inch-tft-educational-games-usb-charging-1080p-high-definition-video-12mp-children-s-digital-camera-creative-printing-camera
Description
• This product combines the three functions of single-axis PTZ, selfie stick and mobile phone holder. It is compatible with digital cameras such as Nikon and Canon through a standard adapter thread, and can take pictures, videos, video chats, live broadcasts, etc., which fully meets your daily needs.
• The mini children's camera and thermal printer allow children to take color images/videos with color photo frames and print black and white photos. We provide 3 paper rolls, each of which can print 150 photos, up to 450 photos. Your child can enjoy the fun of taking pictures and printing.
• MP12MP PHOTO & 1080P HD video ☀-1080P/ 30fps video resolution and 1 Mega Pixels photo resolution and 2.4 inches TFTscreen are very suitable for improving picture quality. There are 9 photo frames built into the children's camera. Children can choose the photo frame they like before taking pictures, so as to develop their photography hobby.
• The compact size fits the child's hand, the operation is simple, and the child can be used immediately. Convenient to carry, capture happy time anytime, anywhere.
• Built-in 1000mAh rechargeable lithium battery, it can allow your child to take more than 100 photos, so your child does not need to worry about running out of battery power.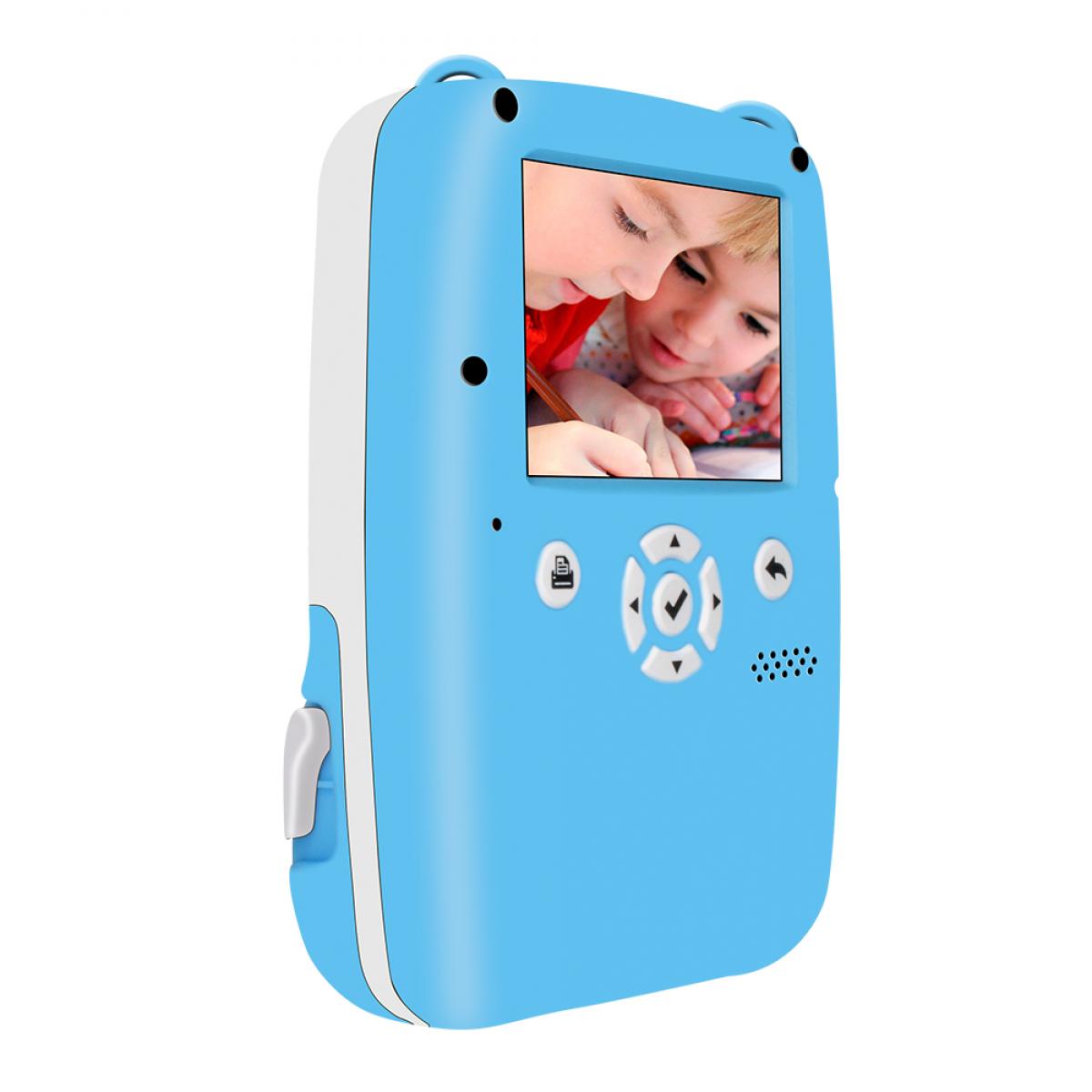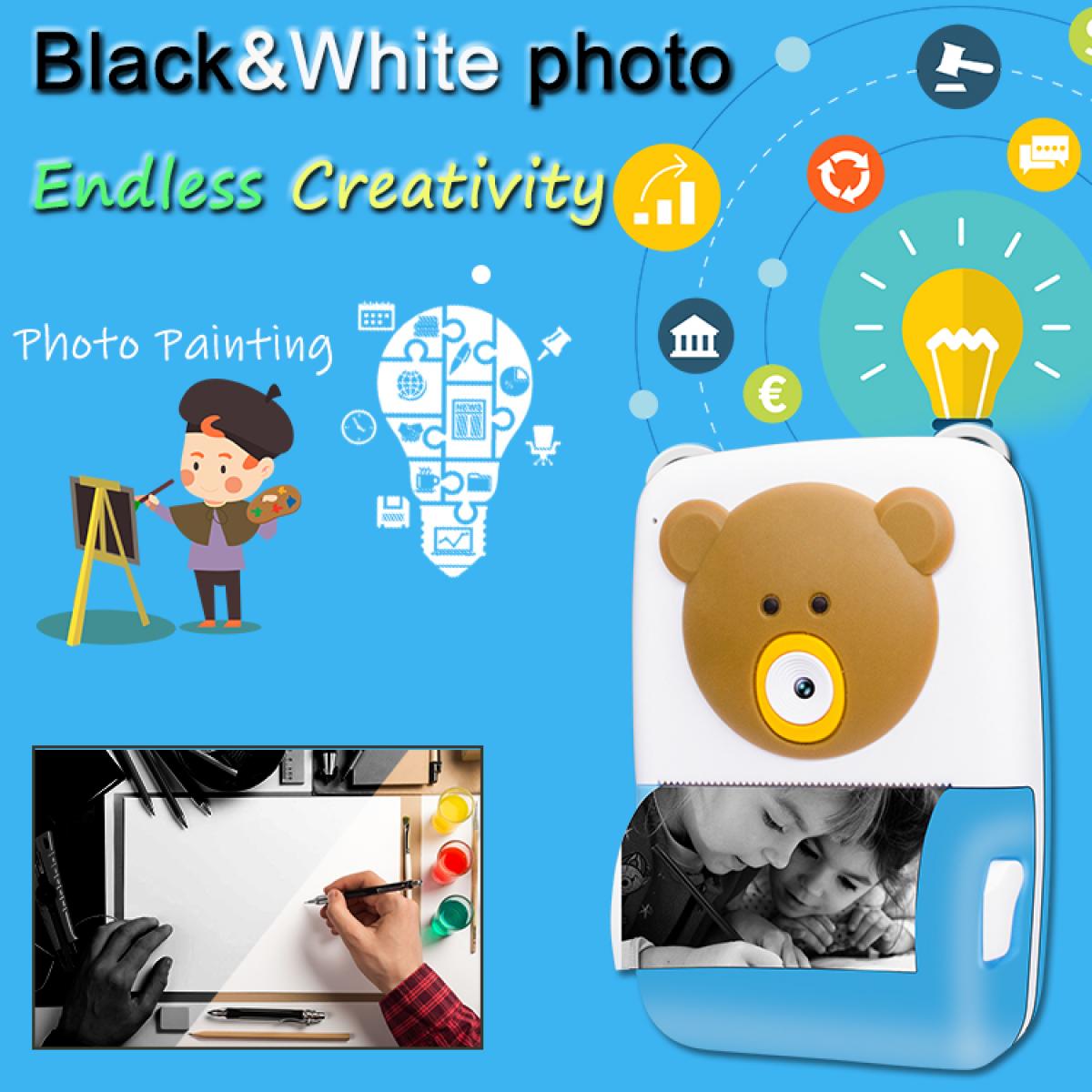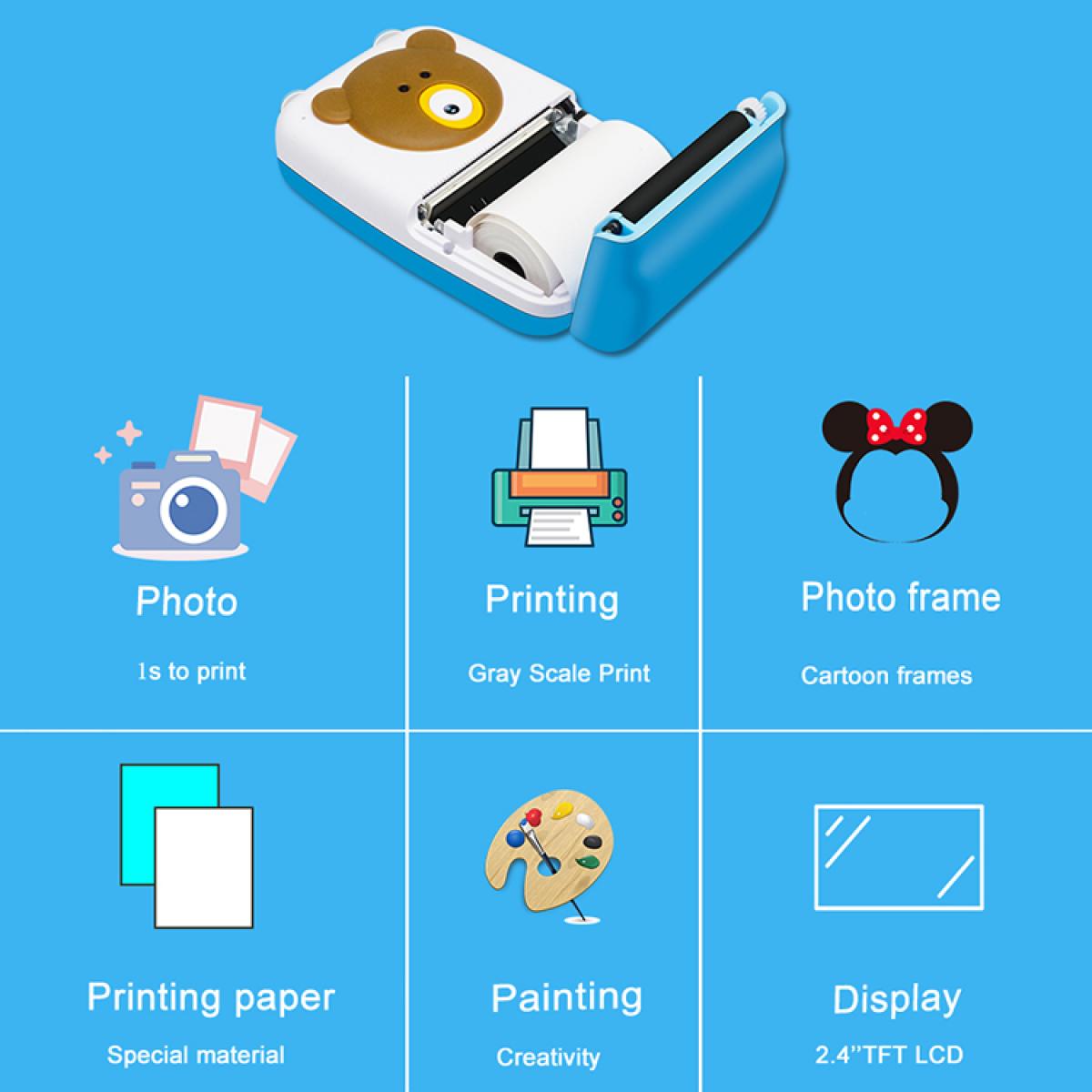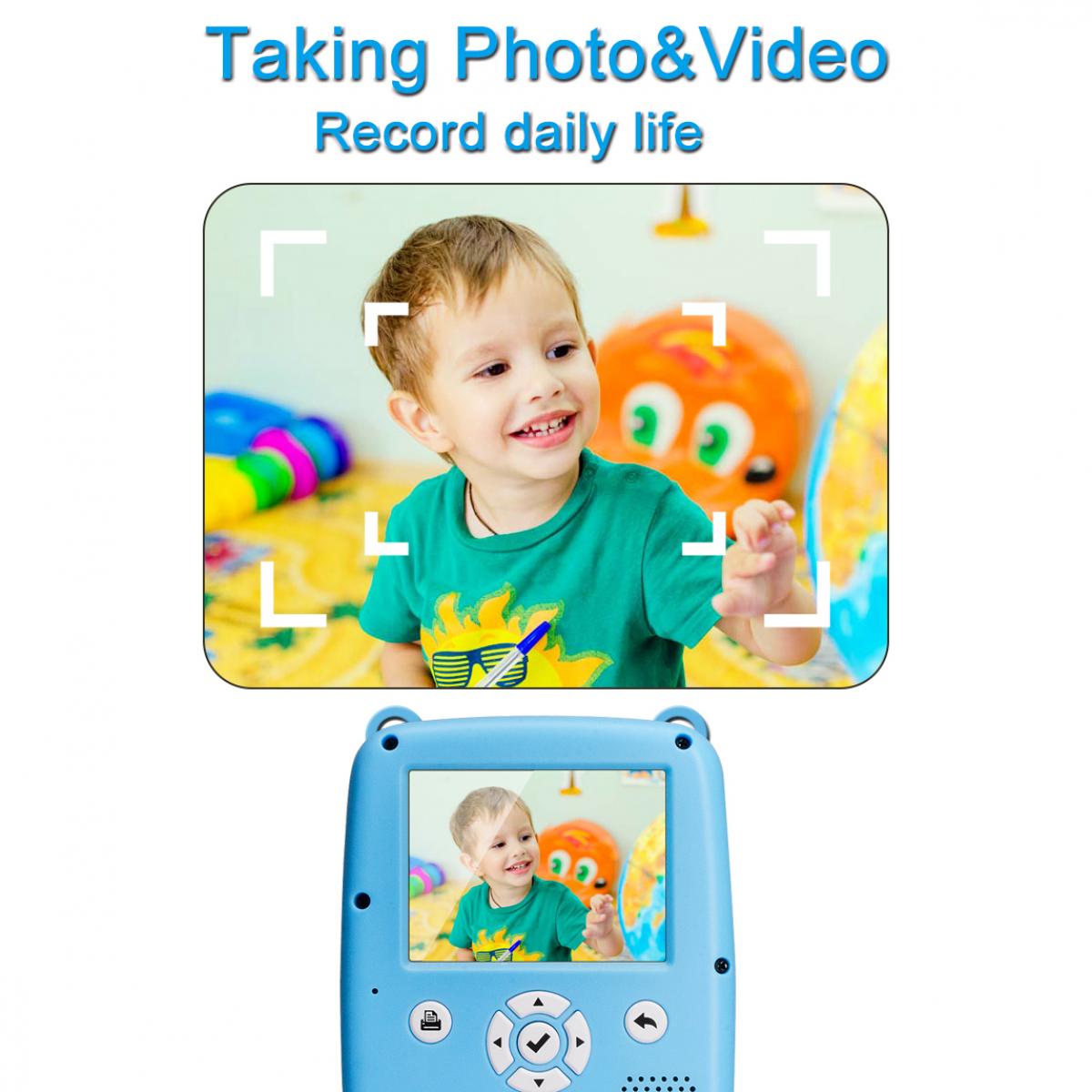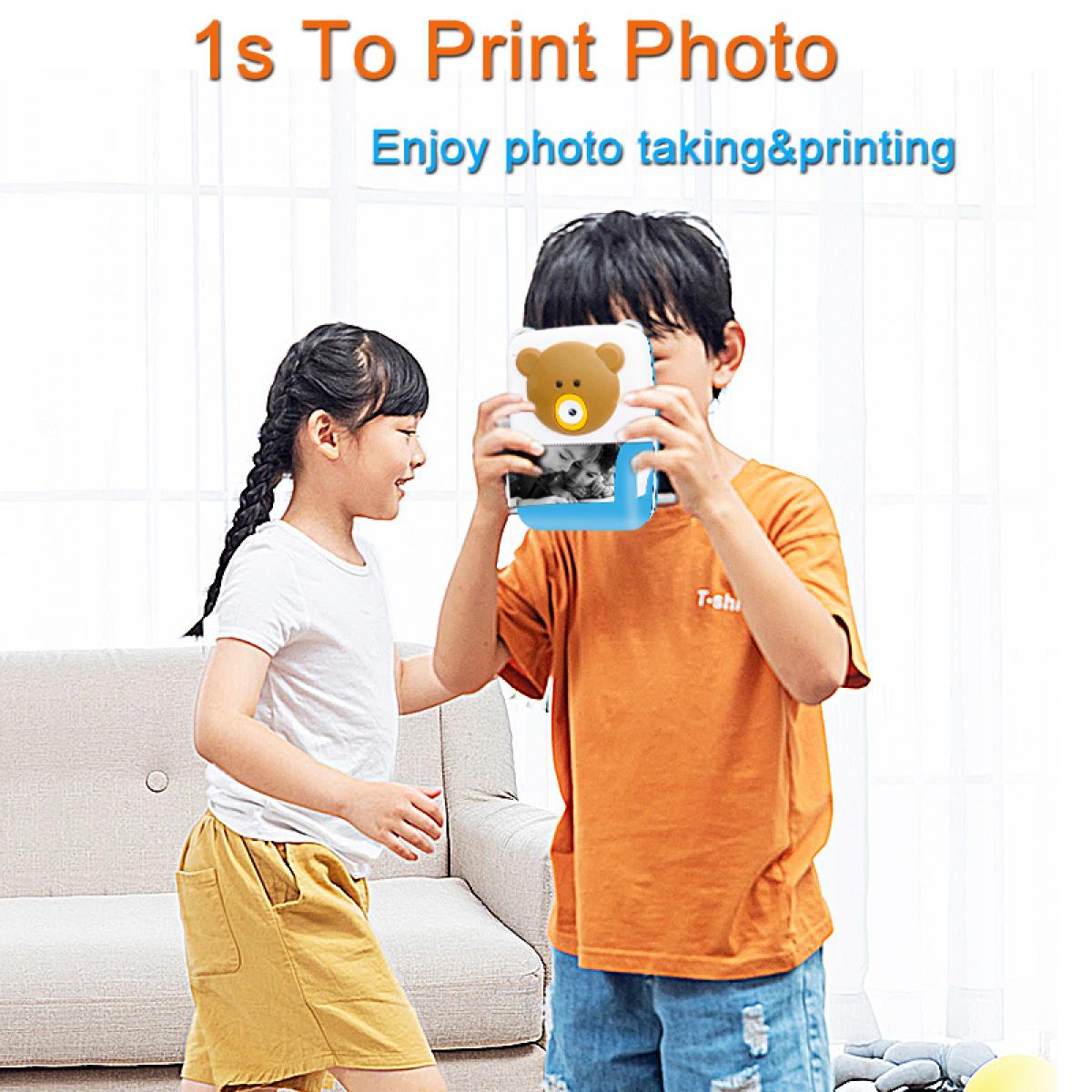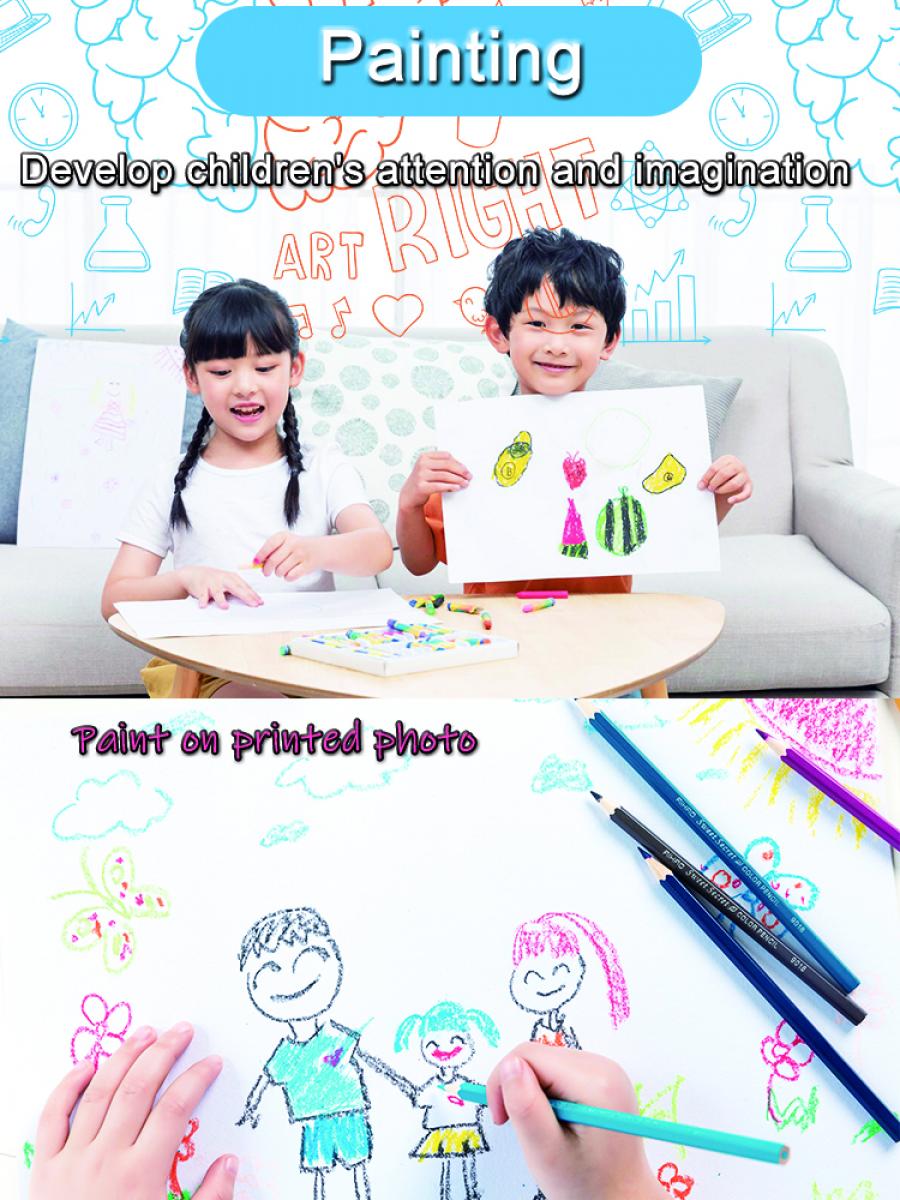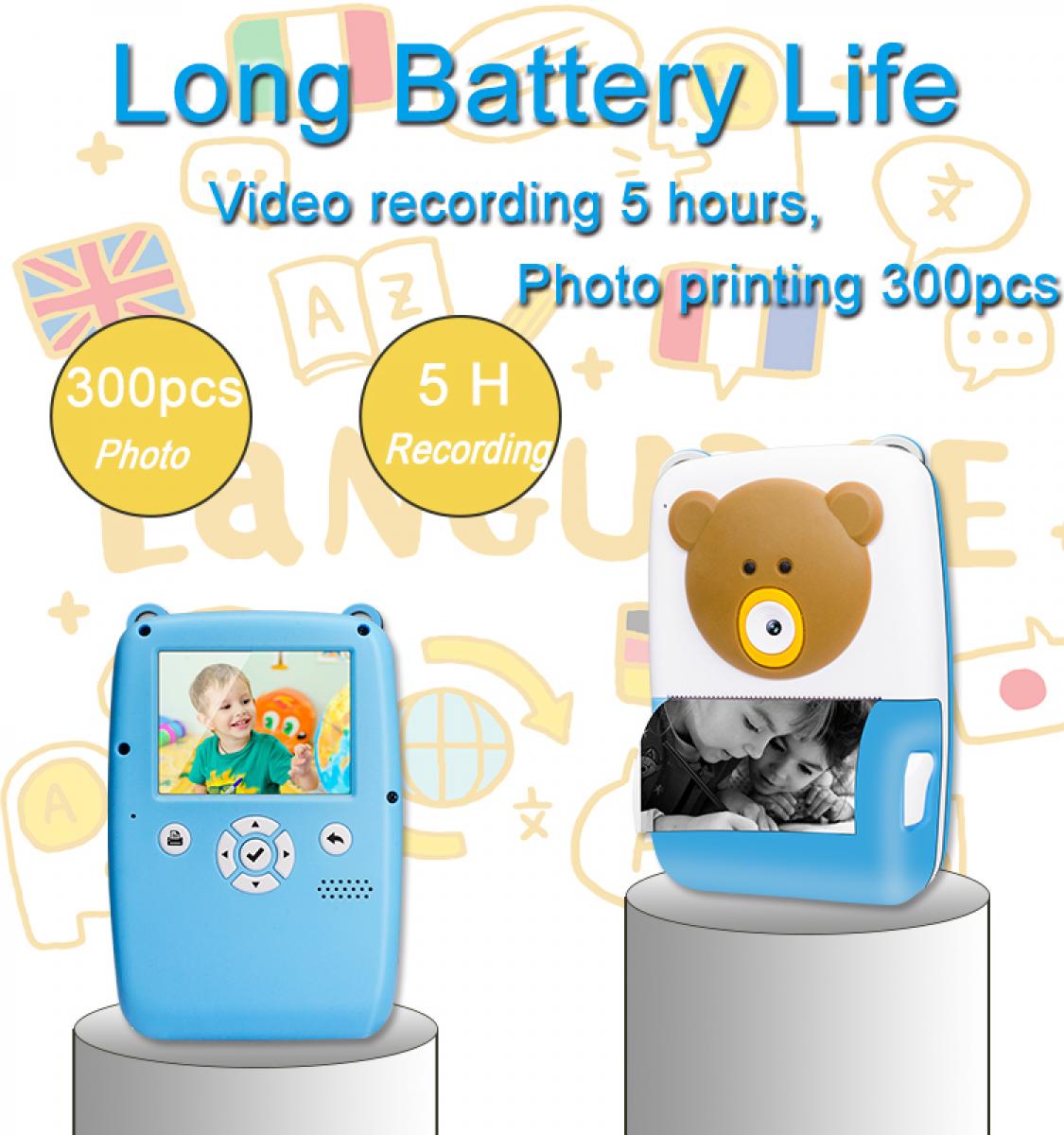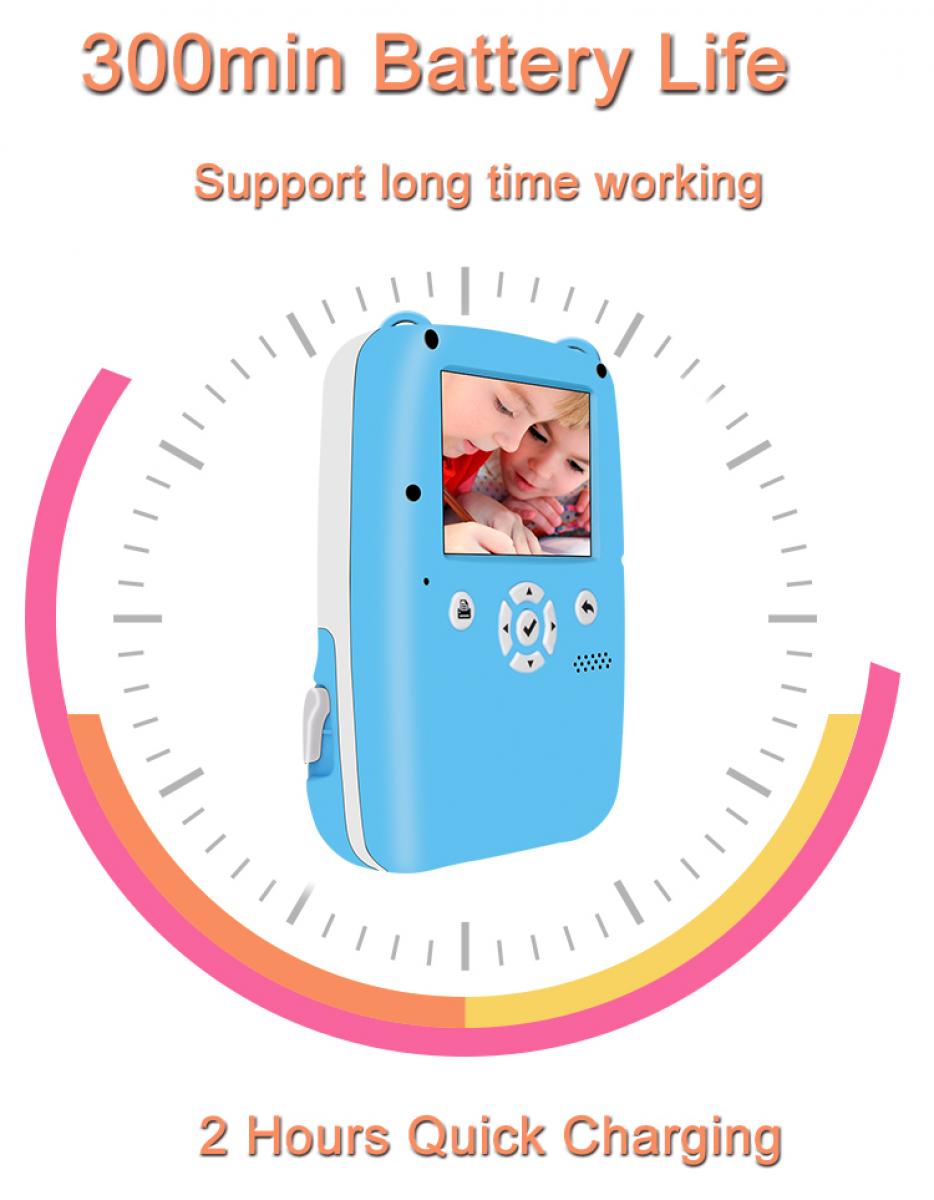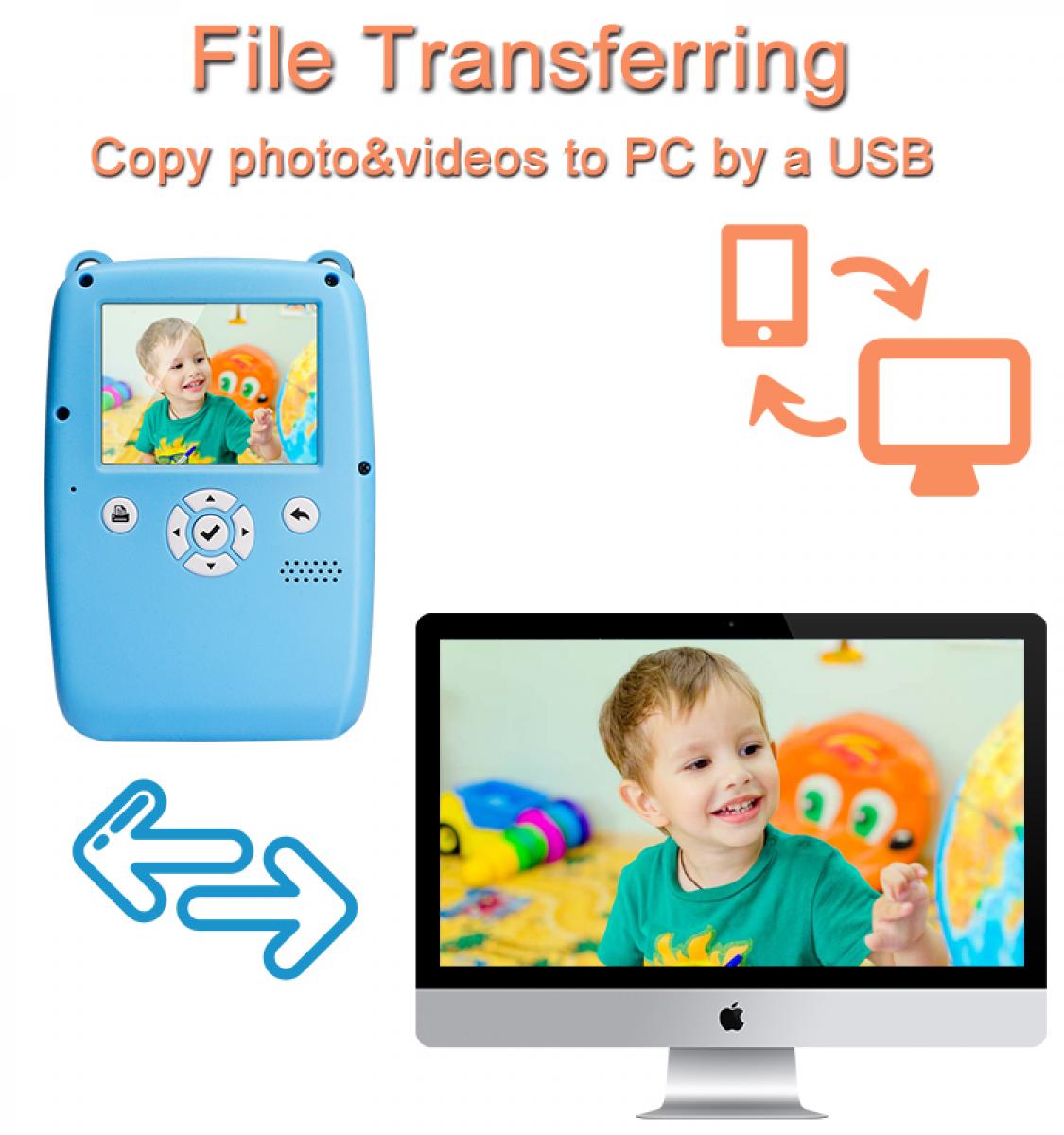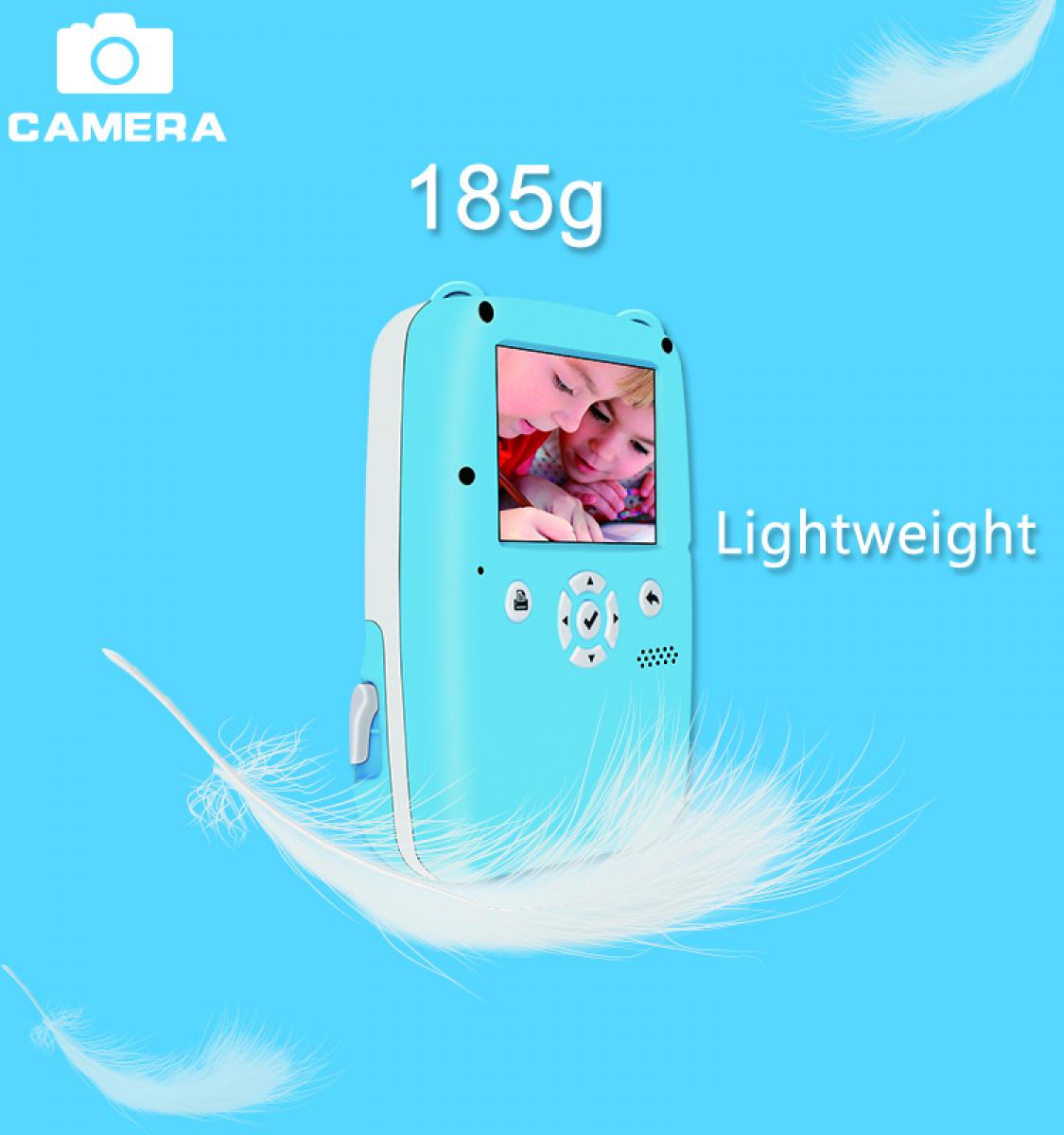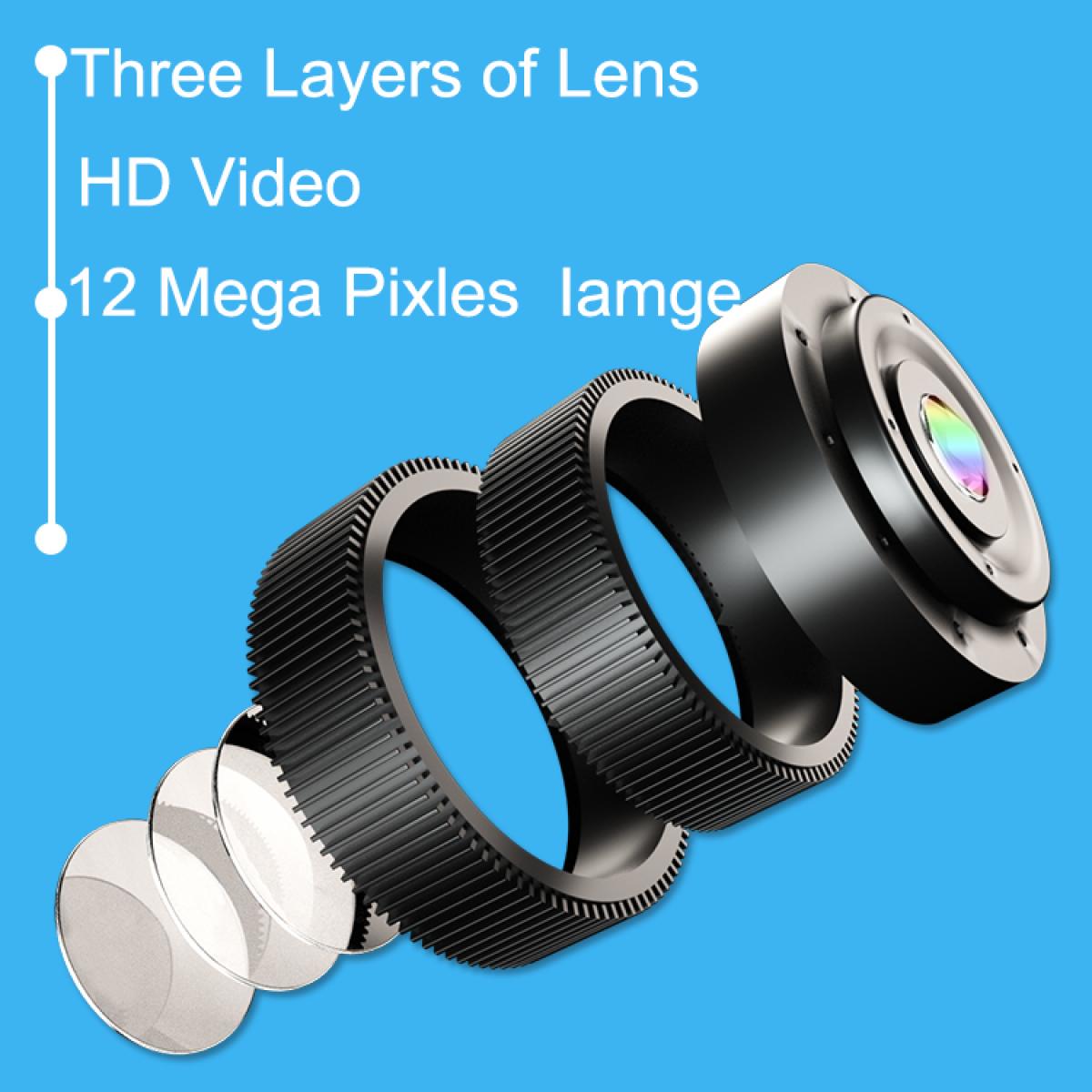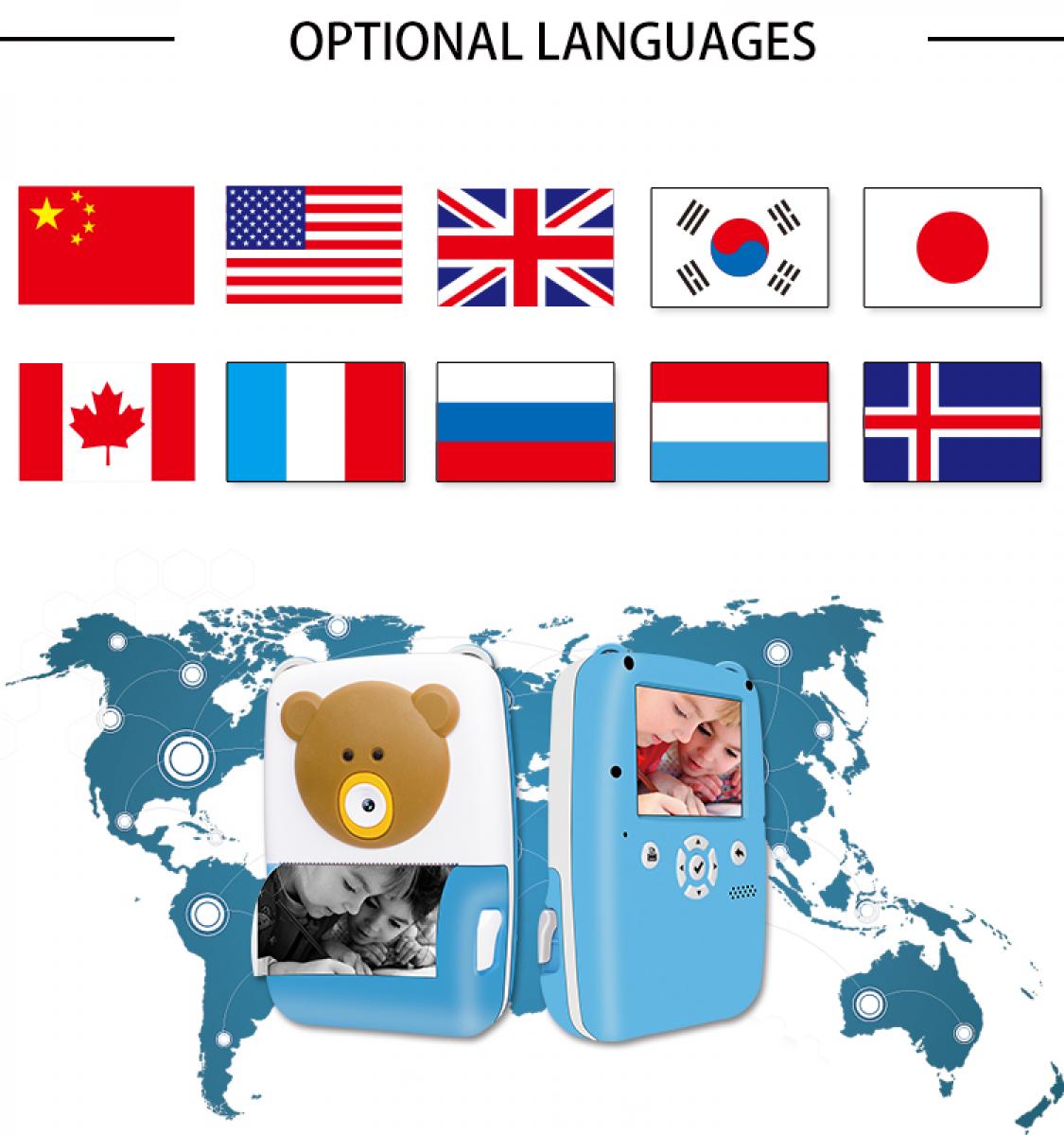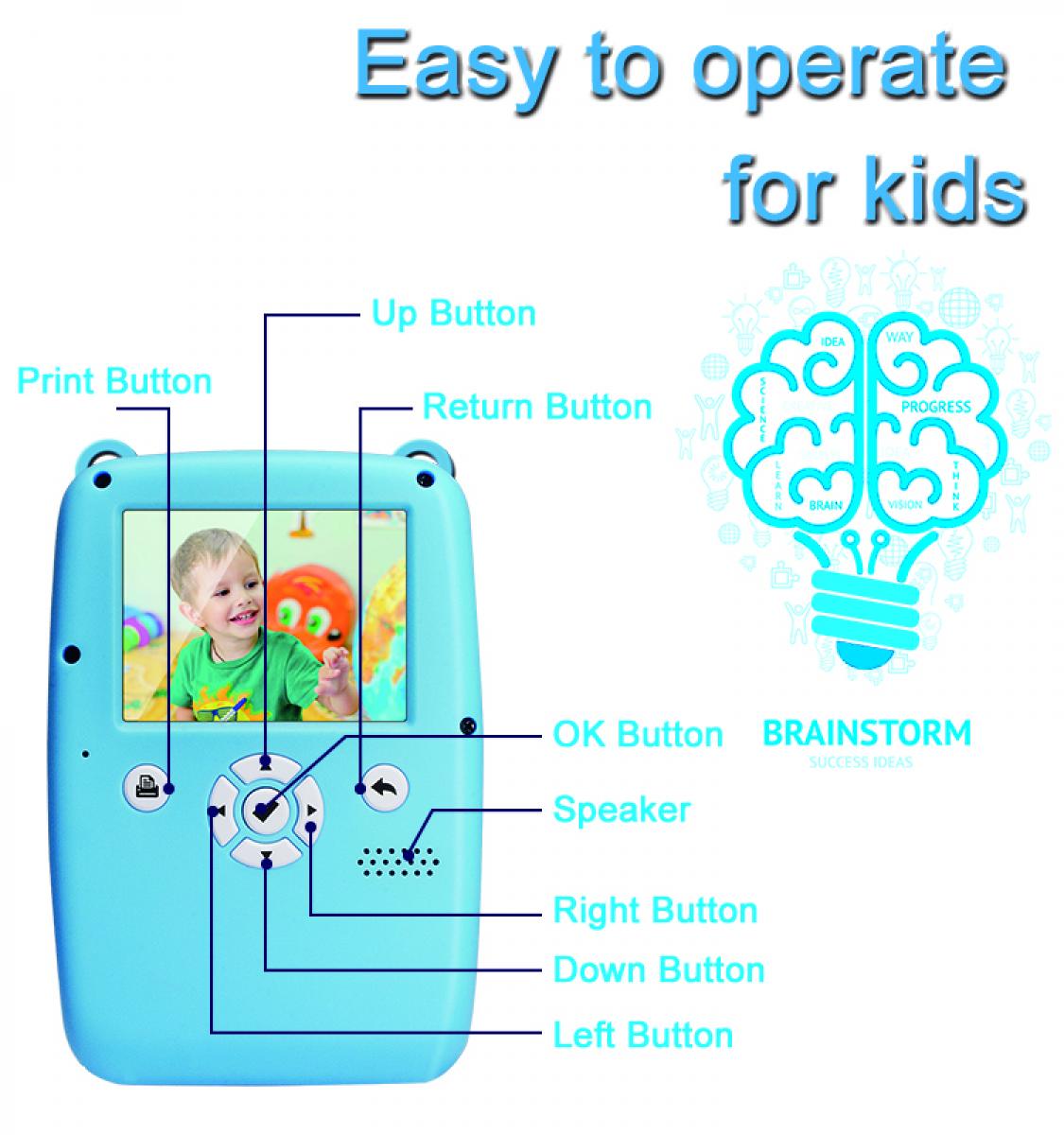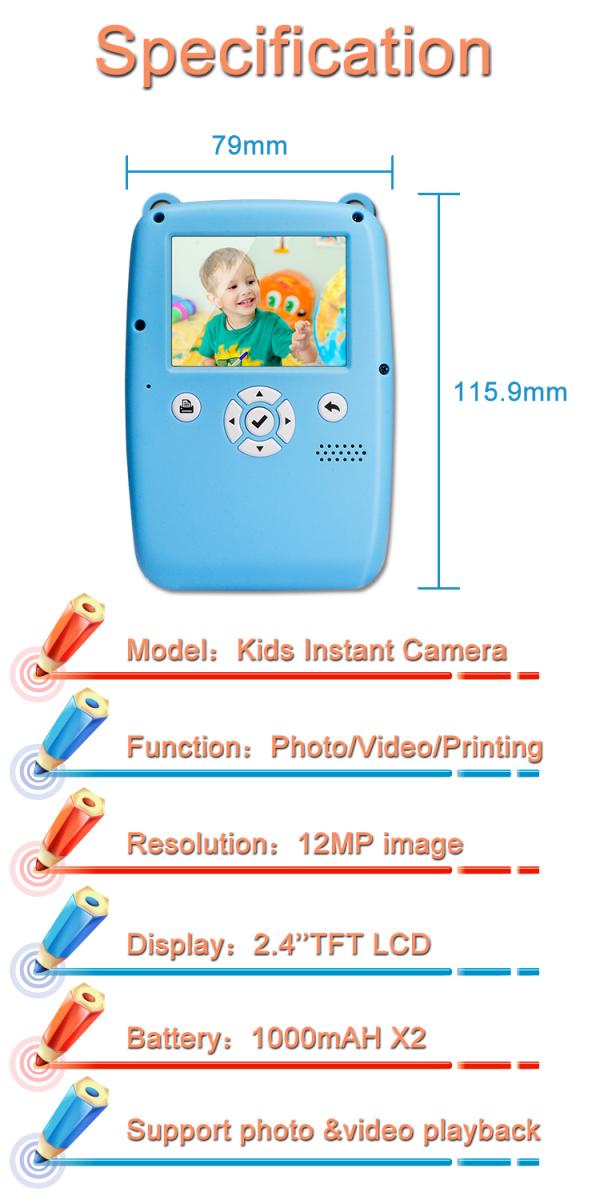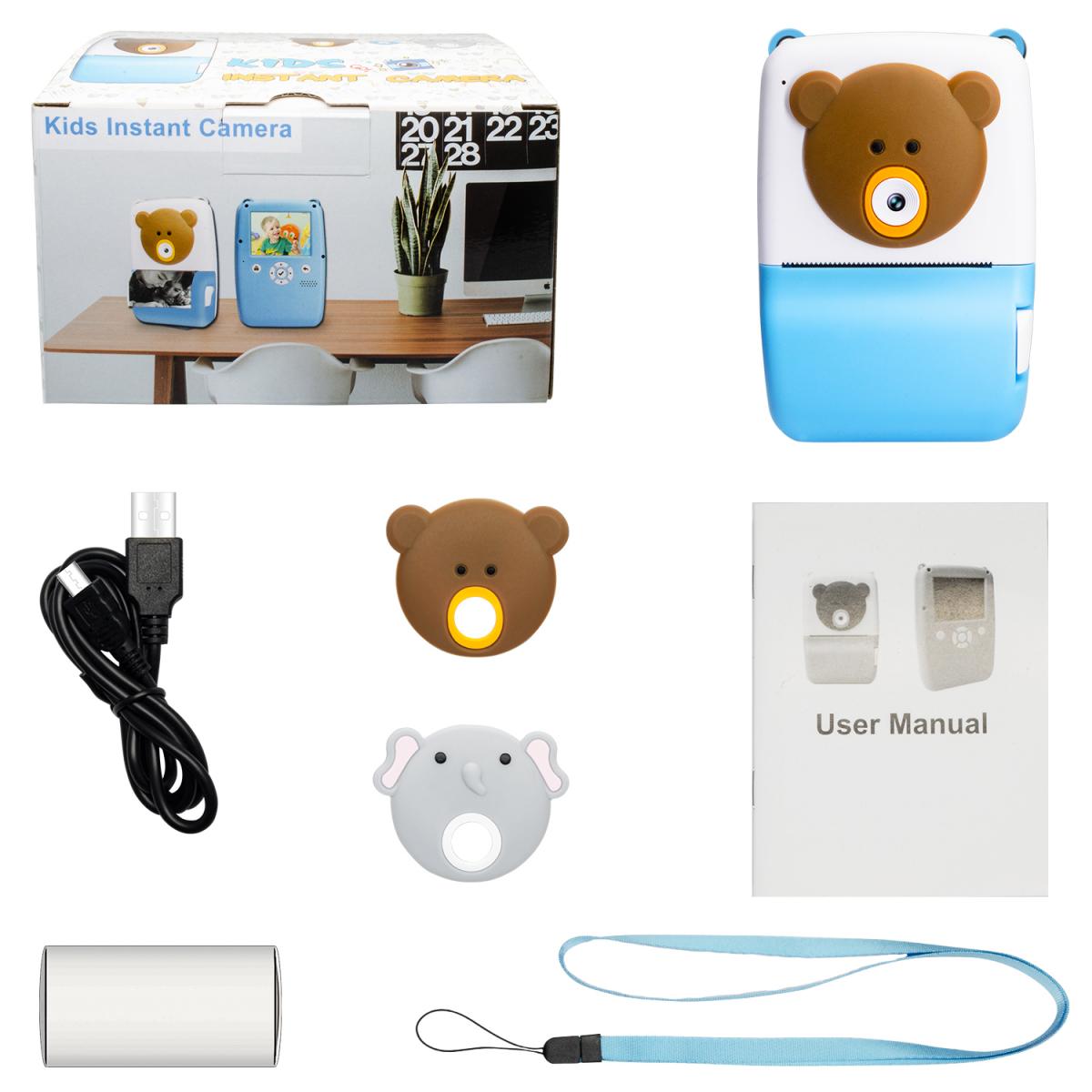 | | |
| --- | --- |
| 1. Model | TDC-5650 |
| 2. Photo resolution | 12 million |
| 3. Video resolution | 720P(1280*720)30fps |
| 4. Storage | TF card expenditure ≤32g |
| 5. Waterproof rating | no |
| 6. Battery capacity | 1000mAh*2 |
| 7. Battery life | Can print more than 100 photos |
| 8. Built-in functions | Electronic photo frame, video, printing 9. Printing speed: 6-8S/frame 10. Printing mode: 64-level grayscale printing 11. Printing resolution: 200DPI |
| 12. Product packaging size | 14.7*12.9*5cm 13. Product weight |
Best Birthday Gift
A very good birthday gift for kids, my friend's daughter really like this gift
18/04/2021
A good gift for kids
This is a very good gift for my granddaughter, she likes it very much! She was very happy and enjoyed the feeling of getting the photo right after photo was taken.
18/03/2021
Good buy
Great purchase my son just wasn't interested in it.
02/01/2021
Great Kids' Camera
my 5 year old and 4year old daughter love it! They take lot of selfie..that it is so cool how this instant print camera !It also able to take really nice videos! Good quality! Highly recommend!
20/12/2020
Not bad for the price!
I was skeptical at first that thinking this was too good to be true. I hope the price doesn't go up too much because since a week has passed, it went up about $8. But it's still the lowest price out there regardless of that. I must say this works well and having a lynard for it is good thinking. The quality to me is exceptional based on price, size, & the fact it contain a game (not yet figured out how to play it yet) and a few cute frames. It takes photos better than Costco's badge machine!The instructions don't tell you at all how long to charge it so I had to figure it out on my own: it's done when the red light goes out (pretty simple).To make photos well, there are some important factors: enough lighting (not too bright or your subject will be "whited" out), darker background for light objects and light (white is best) for darker objects. The closer you are the clearer the photo.
18/09/2020
There are no faqs for this product.
Comparison of similar products
Rating

7 reviews.

57 reviews.

166 reviews.

806 reviews.

166 reviews.

173 reviews.
Price

$99.99

$49.99

$89.00

$59.99

$39.99

$29.99

$159.99

$79.99

$39.99

$29.99

$49.99

$36.99

Model
GW01.0299
GW41.0007
GW41.0016
GW41.0011
GW41.0015
GW41.0017