Gift Certificate: $1000 Value - Can Use with Any Discounts
$899.99
$1,000.00
10% OFF
Free shipping worldwide
Brand:

KENTFAITH

Buy KENTFAITH gift certificate: $1000 value - can use with any discounts online, worldwide free shipping and 30 days return guarantee.

gifts1000

SKU:

gifts1000

899.99

https://www.kentfaith.com/gifts1000_gifts1000
Description
* Value: $1000; validity period: permanent. No discount for this item.
* Gift certificate code will send to your email within 5 minutes after the purchase. (Note: Virtual products will not be shipped)
* Gift certificate use rules: can use with any discounts; no minimum amount required, and the remaining amount can be saved for next time if not used up the first time.
* Via the bottom bar of the website-My account-Your gift certificate, you can check the current login account gift certificate balance.
Shipping
Free shipping worldwide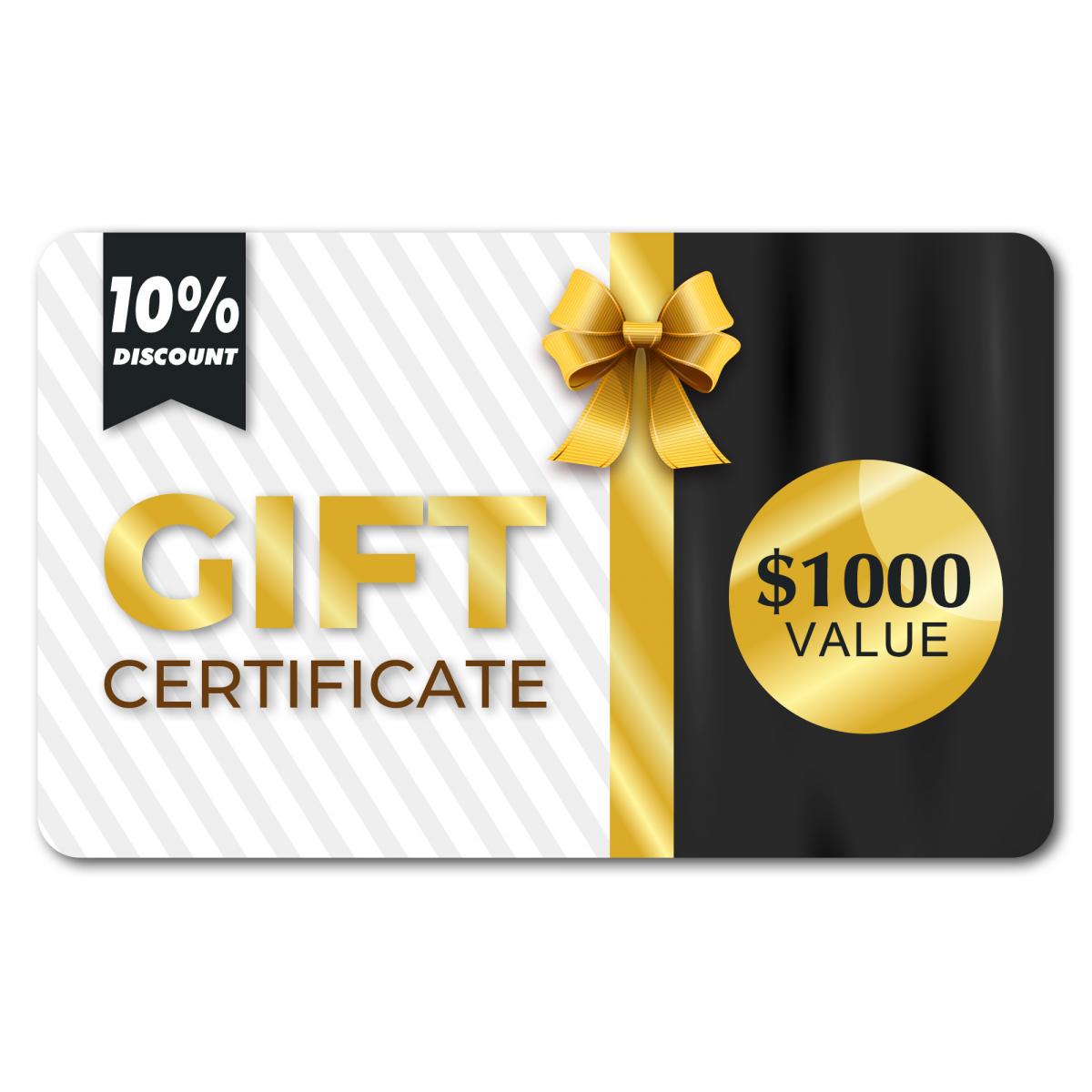 There are no reviews for this product.
There are no faqs for this product.