55mm Filter Set (UV, CPL, FLD)
$21.59
$17.99
&Free shipping worldwide
Brand:

K&F Concept

Buy K&F Concept 55mm filter set (uv, cpl, fld) online, worldwide free shipping and 30 days return guarantee.

Availability:

In Stock

17.99

https://www.kentfaith.com/SKU0604_55mm-filter-set-uv-cpl-fld-cleaning-cloth-cleaning-pen-lens-hood
Buy 2+ items get
10% off
!
Features
• This kit is compatible with all 55mm lenses. Please verify your camera's lens thread size before ordering. Your camera's lens thread size will be marked somewhere on the lens barrel or printed underneath your lens cap. This number is always preceded by a "ø"(diameter) symbol.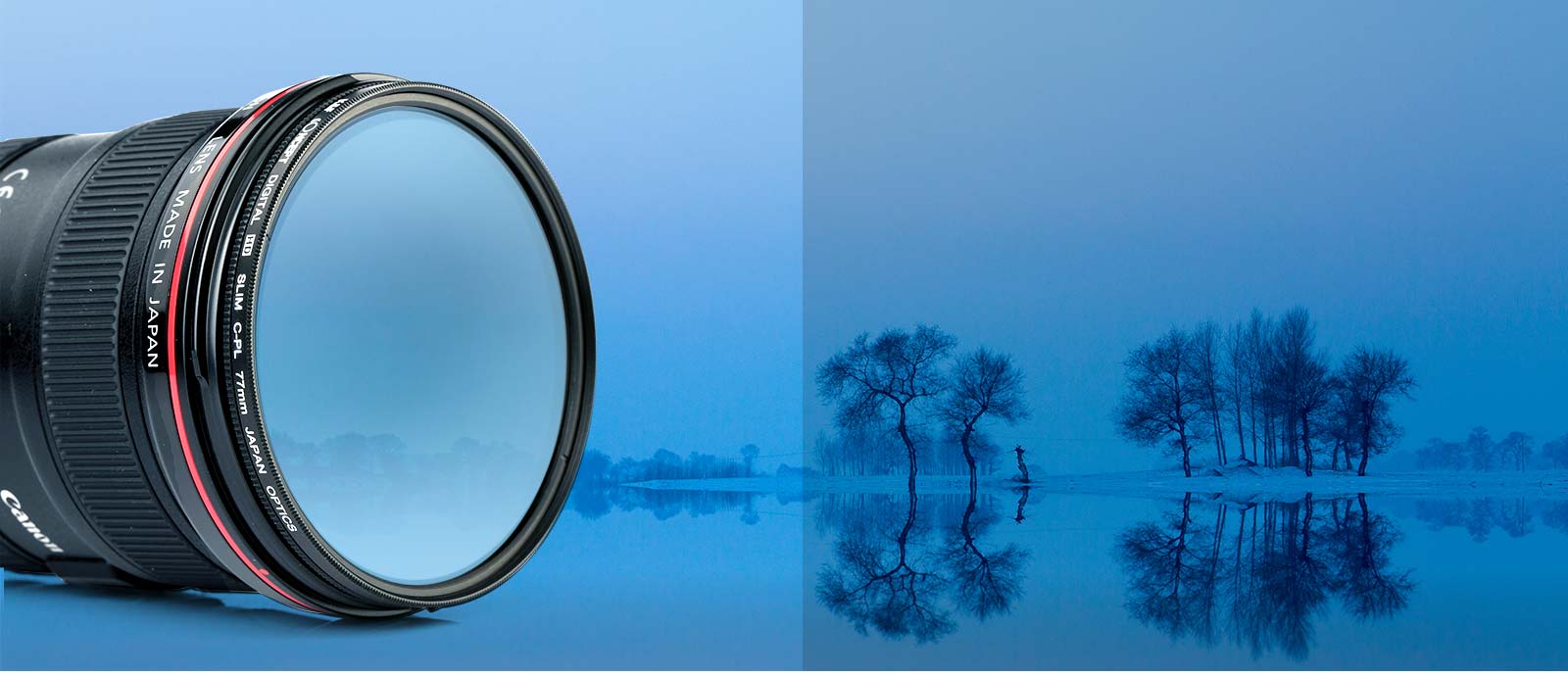 Circular Polarizing CPL Filter
Can be used for any type of photography. Polarizing filters are typically circular, allowing for easy control of the effect of polarization.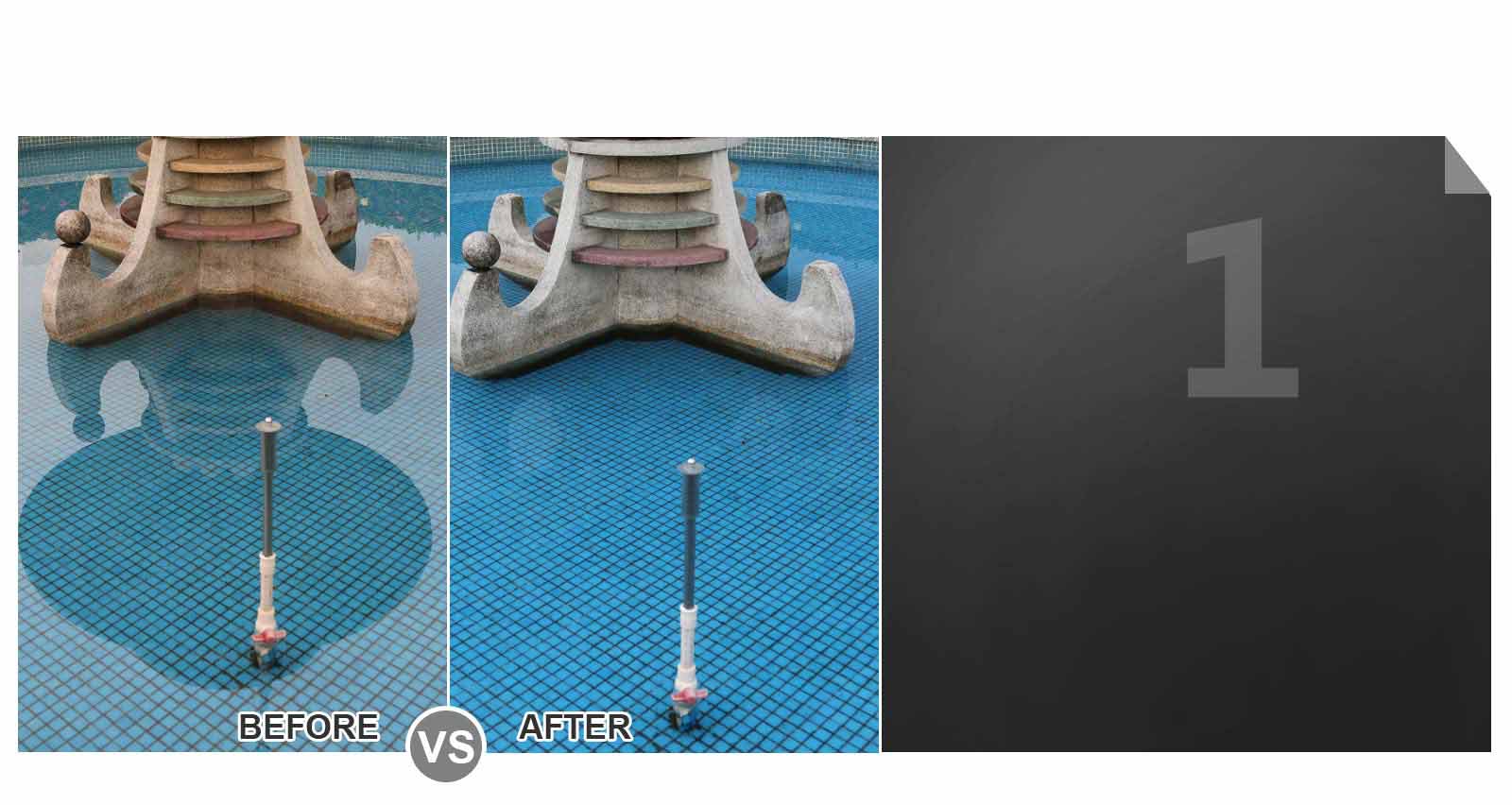 ENHANCING COLORS AND INCREASING CONTRAST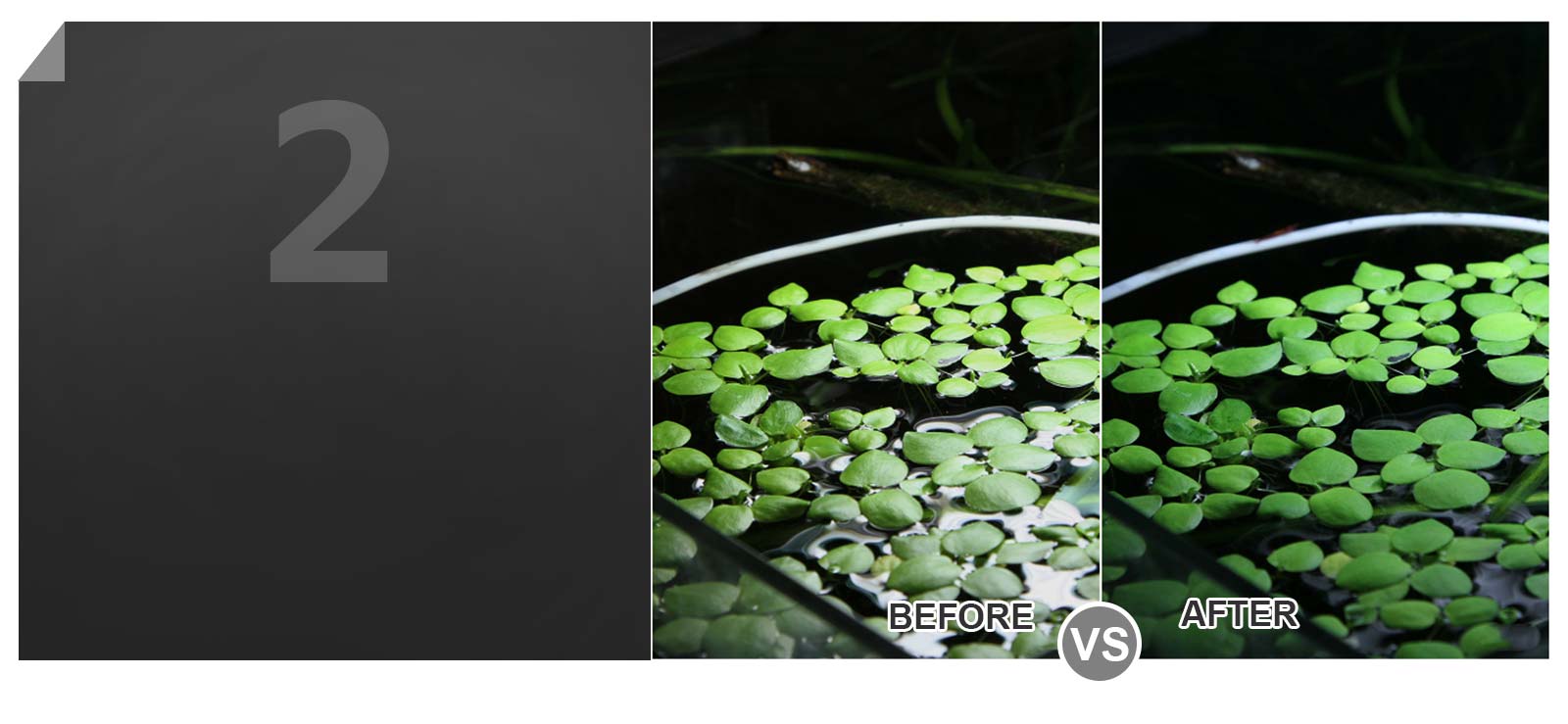 DRAMATICALLY REDUCING REFLECTIONS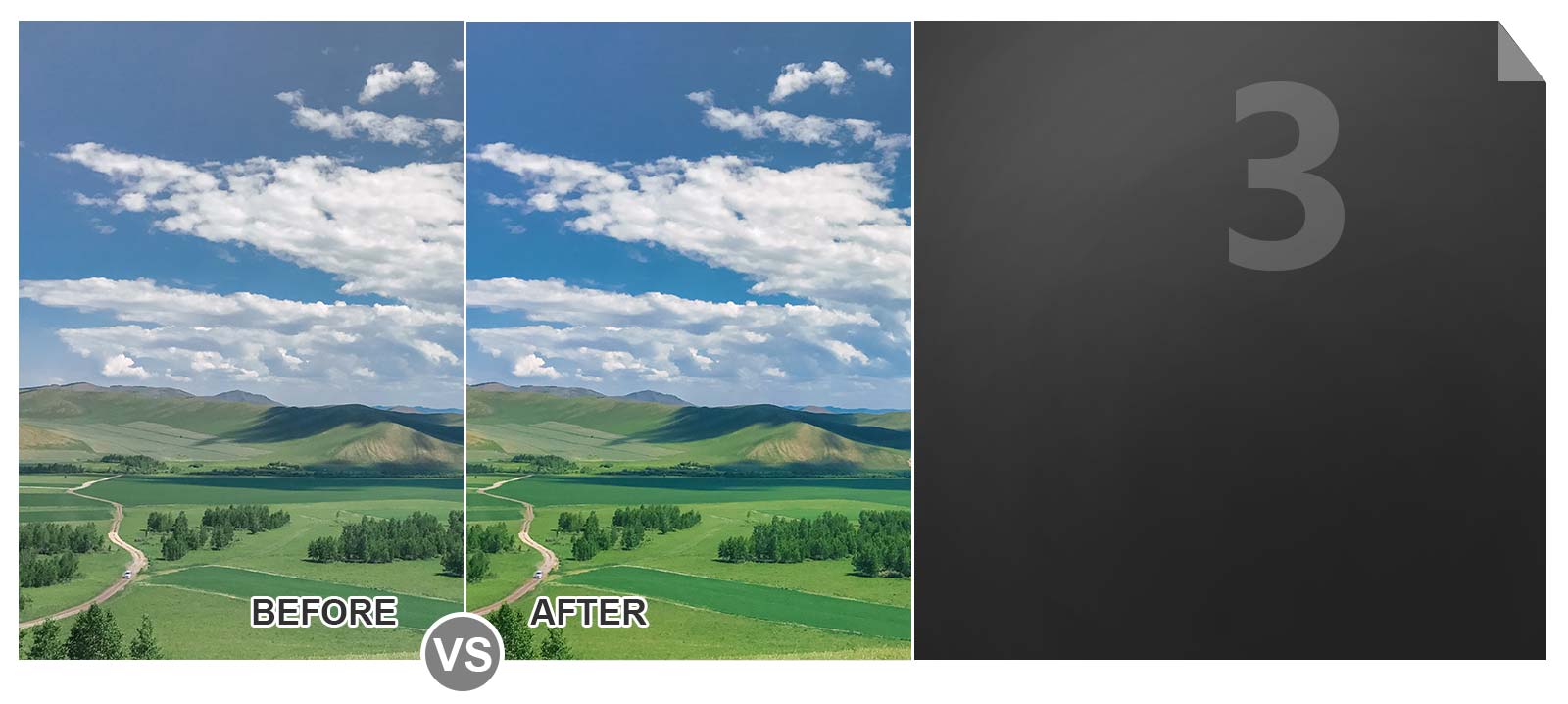 FILTERS OUT POLARIZED LIGHT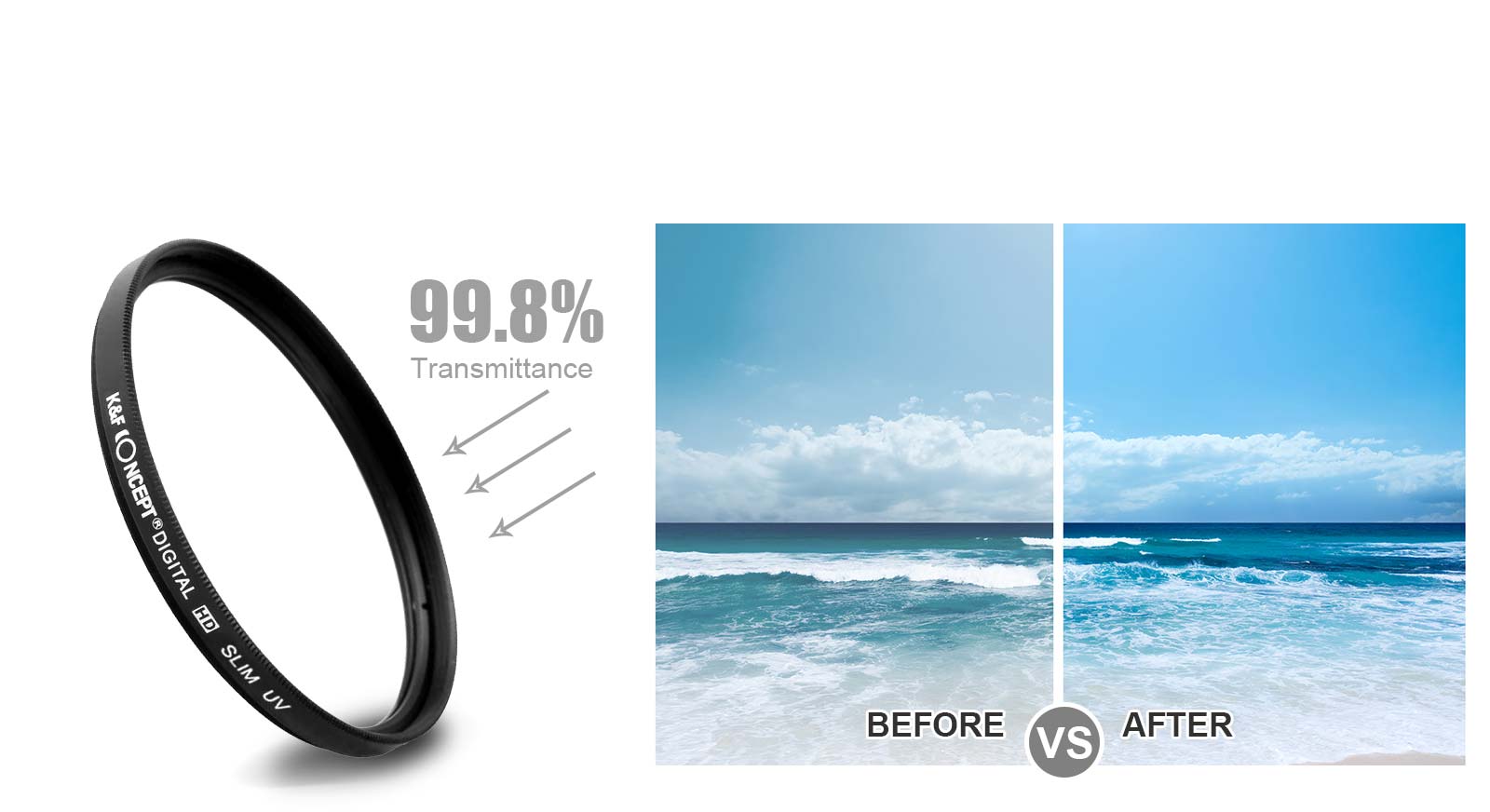 UV FILTER
High quality UV filters can be permanently mounted on lenses with a minimum impact on image quality.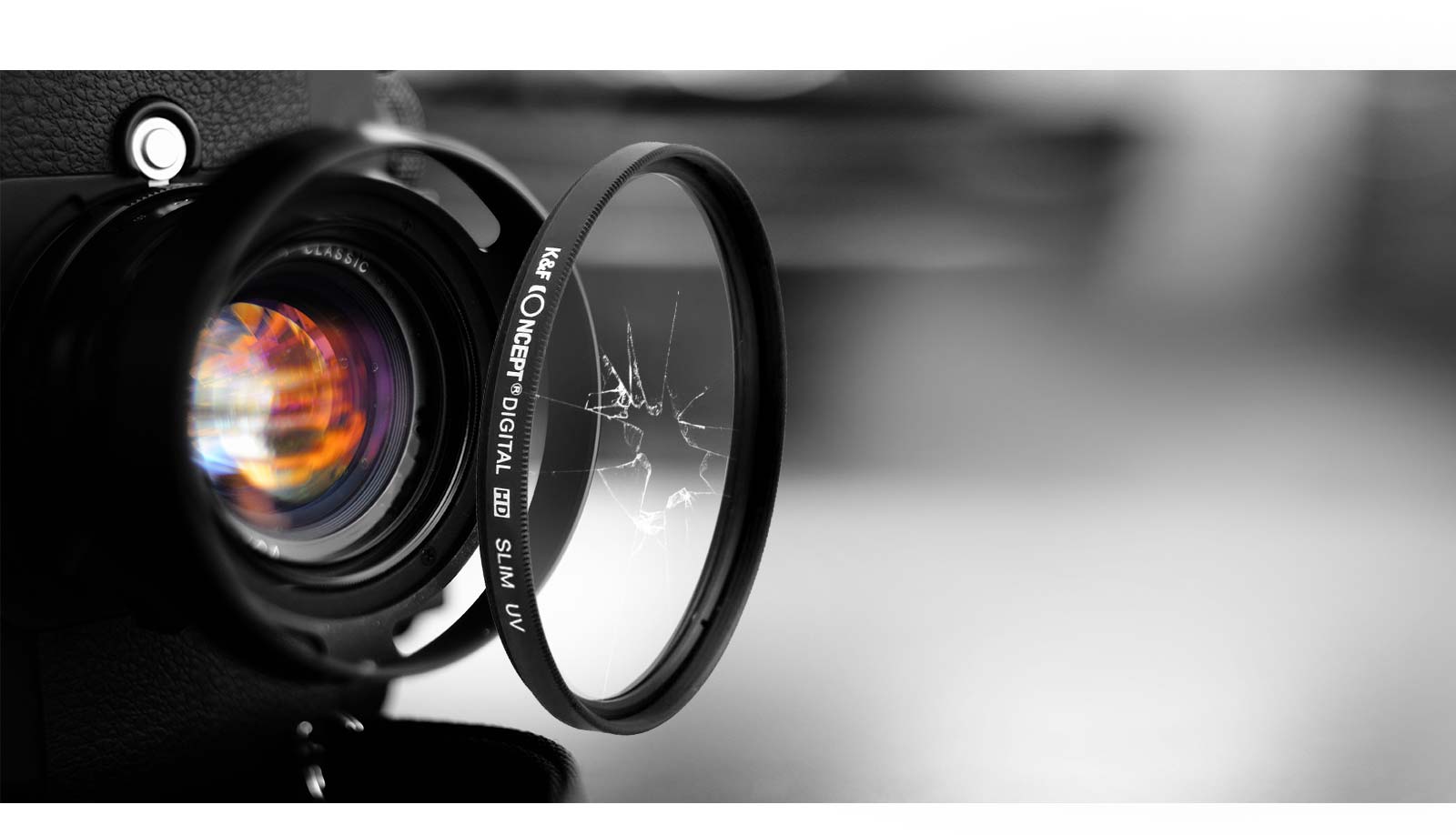 LENS PROTECTION
Protects the front element of a lens from dust, dirt, moisture and potential scratches.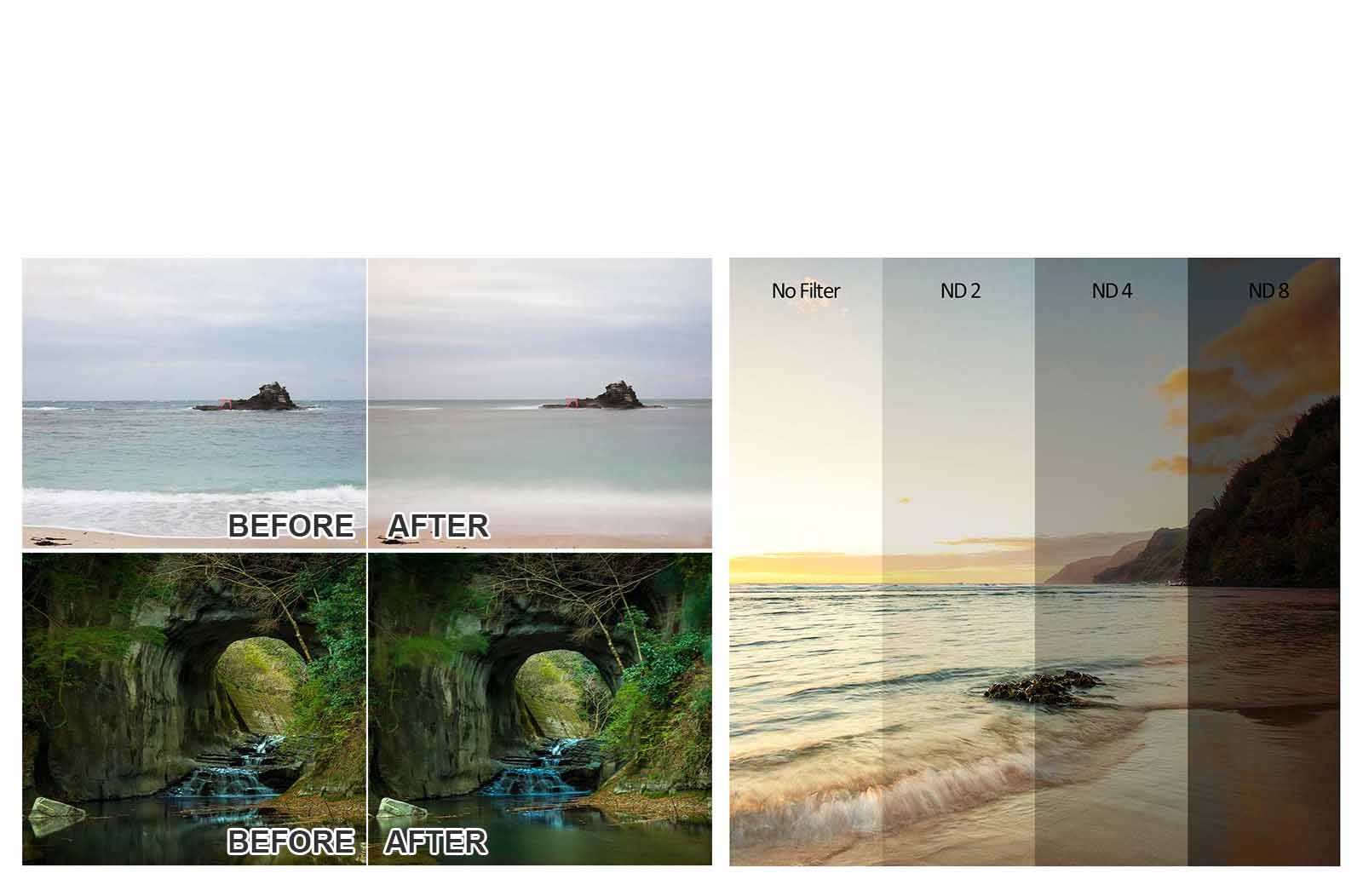 ND FILTER
Reduces the amount of light entering the lens, thus decreasing camera shutter speed. Useful for situations where motion blur needs to be created (rivers, waterfalls, moving people) or large apertures must be used with flash to avoid overexposure.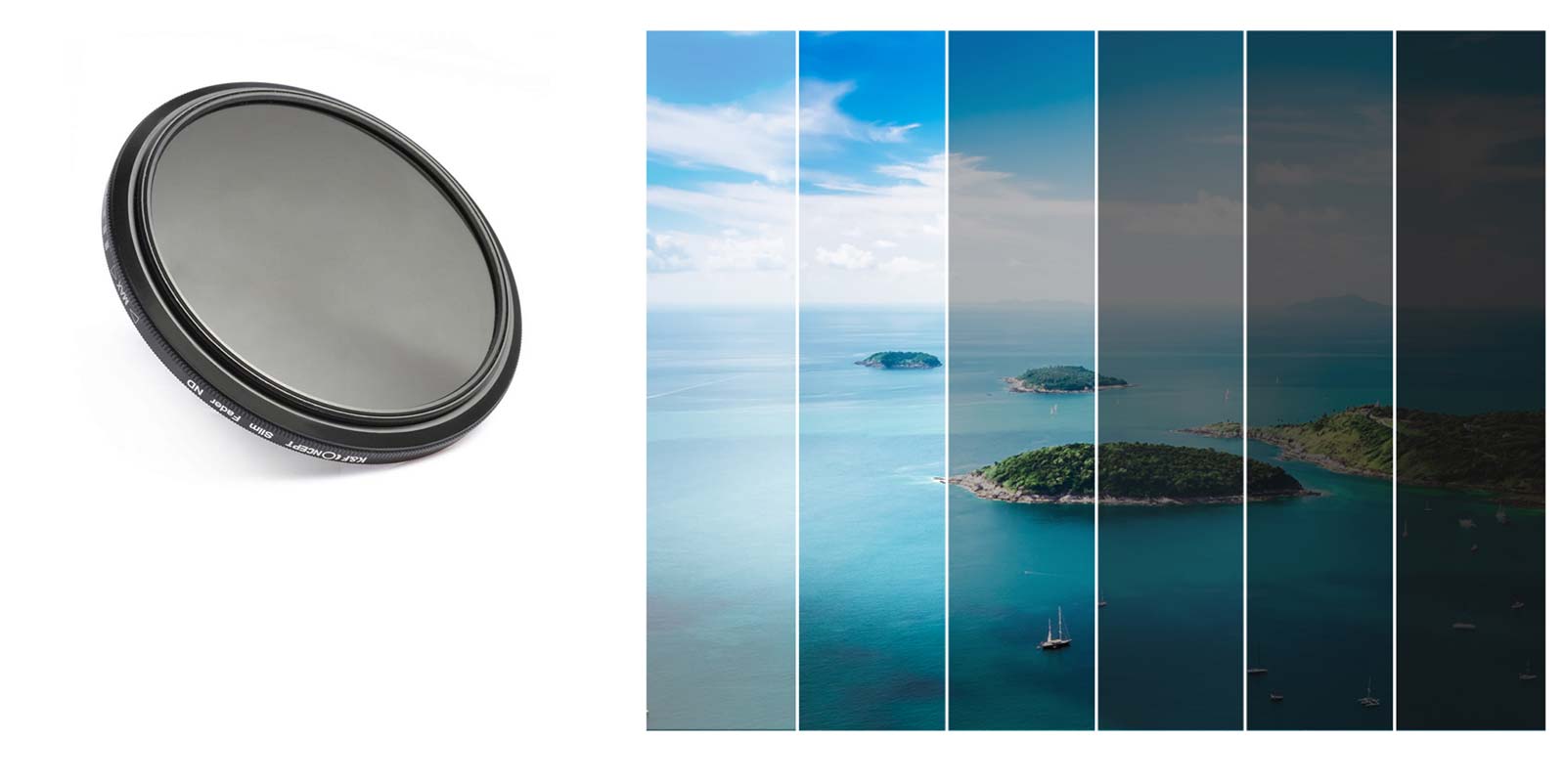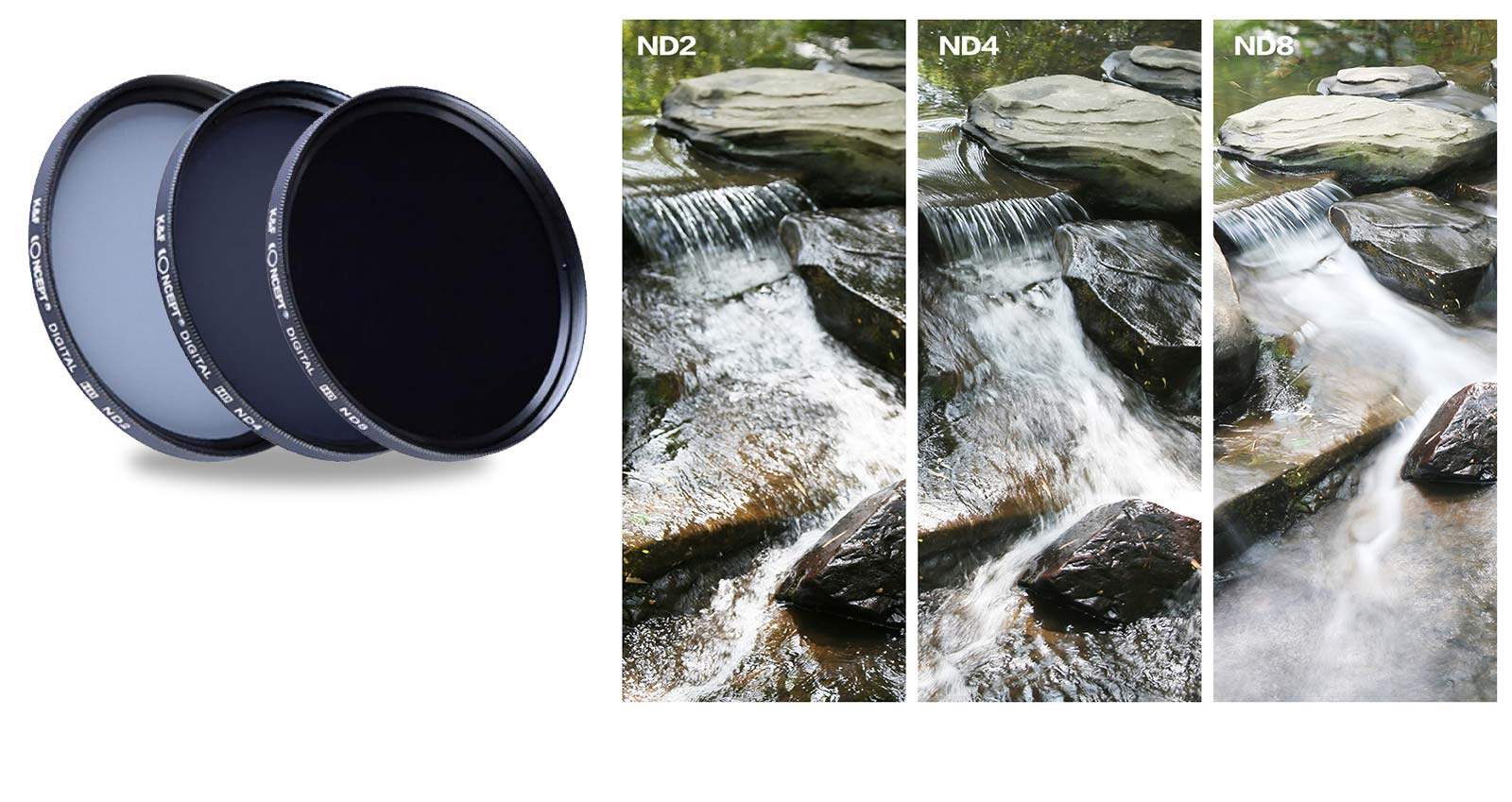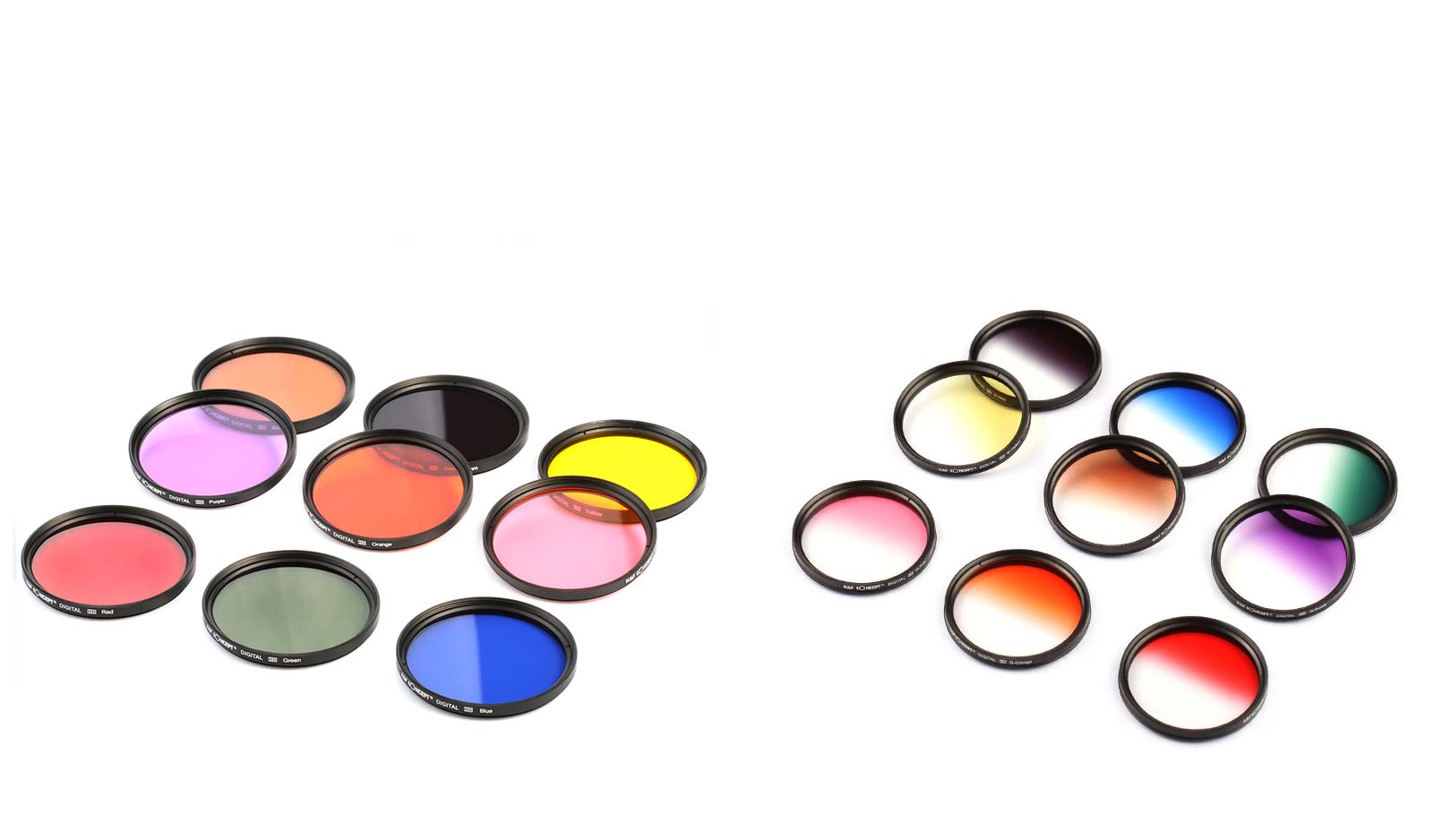 COLOR FILTER SET
Corrects colors, resulting in a change in camera white balance. Some color filters can subtract colors, blocking one type of color and allowing other colors through. These types of filters were popular for film. They are rarely used in digital photography, since their effects can be easily applied in post-processing.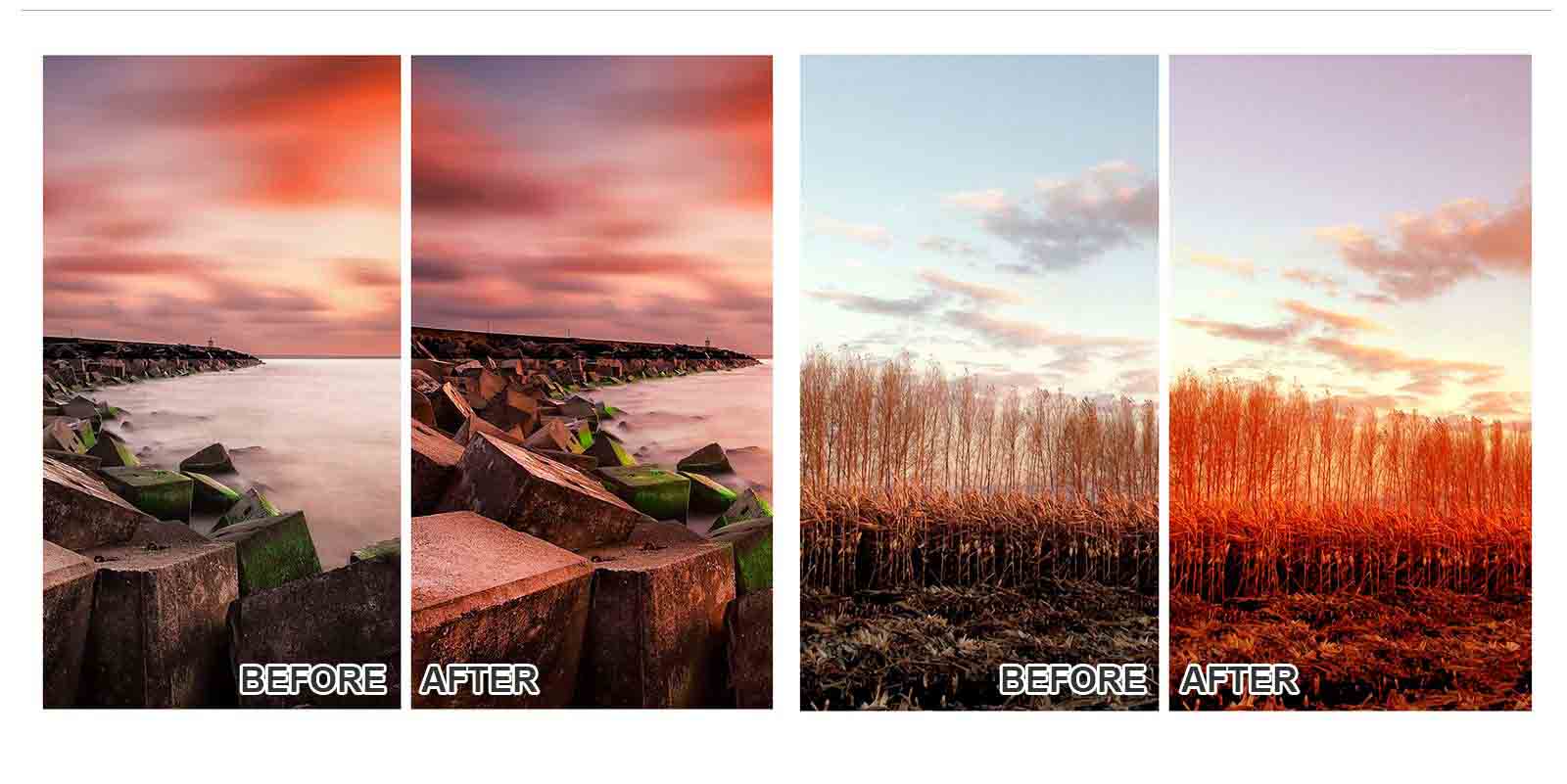 Graduated red
Graduated orange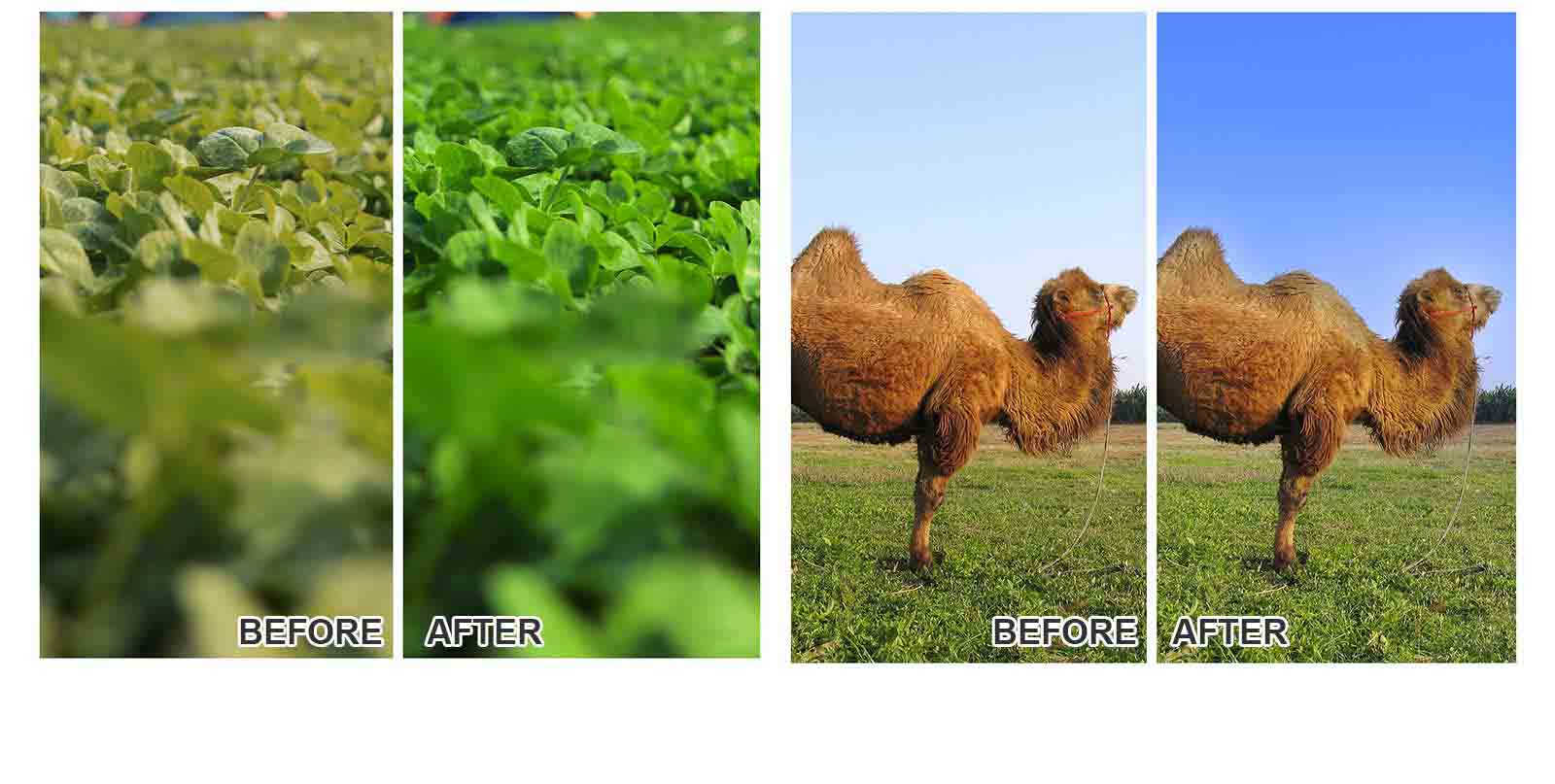 Graduated green
Graduated blue
55mm Filter Set (UV, CPL, FLD)
Five Stars
Beginner photographer so was looking for starter kit with filters and cleaning - this meets all my needs.
55mm Filter Set (UV, CPL, FLD)
Buenos productos
Los filtros, el estuche y los accesorios de limpieza son muy buenos. El parasol es un poco elemental, pero cumple su función. El envío ha sido muy rápido
55mm Filter Set (UV, CPL, FLD)
Soddisfatto!
Ottimi prodotti corrispondenti alla descrizione dell'oggetto ben realizzati e perfettamente compatibili con l'obiettivo della fotocamera. È importante verificare sempre il diametro dell'obbiettivo.
55mm Filter Set (UV, CPL, FLD)
Ottimo prezzo e ottimo prodotto.
Ottimo prezzo e ottimo prodotto , Per chi ama le foto sono ottimi strumentii da tenere per avere delle buone fotografie.
55mm Filter Set (UV, CPL, FLD)
Ottima soluzione
Tralasciando imballaggio e trasporto, il prodotto è ottimo. Comodo l'astuccio per le lenti e la pratica penna per pulire. Inoltre mi serviva assolutamente un laccetto per il copri obbiettivo...
| Image | Lens | Filter Size (mm) |
| --- | --- | --- |
| | Accura 135mm f/ 2.8 Supertel Tc | 55 |
| | Accura Diamatic 85mm f/ 1.7 YS | 55 |
| | Accura Diamatic YS 135mm f/ 2.8 | 55 |
| | Accura Supertel TC 135mm f/ 2.8 | 55 |
| | Admiral G.M.C. 135mm f/ 2.8 | 55 |
| | Albinar 135mm f/ 2.8 Super | 55 |
| | Albinar 135mm f/ 2.8 Super Auto MC | 55 |
| | Albinar ADG 75-300mm f/ 5.6 | 55 |
| | Albinar ADG MC 80-200mm f/ 3.9 | 55 |
| | Auto Mamiya Sekor 55mm f/ 1.4 | 55 |