62mm 2 in 1 Filter Kit MCUV+CPL Filters, HD/Waterproof/Scratch-resistant/Anti-reflection, with Upper and Lower Metal Lens Caps & Storage Bag
Buy 99$-15$, 199$-30$, 299$-50$, 599$-120$(autumn sale Price)
To
United States
Expedited Shipping
3-5
business days
K&F Concept MCUV+CPL Filters feature 28 layers of green anti-reflective nano-coating, made of optical glass, HD, waterproof, scratch-resistant, oil-resistant.

SKU.1662

SKU:

SKU.1662

47.99

https://www.kentfaith.com/SKU.1662_62mm-two-piece-filter-mcuv-cpl-hd-waterproof-scratch-resistant-anti-reflection-green-film-with-upper-and-lower-metal-lens-caps-with-storage-bag
Buy 99$-15$, 199$-30$, 299$-50$, 599$-120$(autumn sale Price)
Description
* 【K&F Concept 2 in1 Filter Kit】 Consists of Nano-X polarising filter (CPL filter), MC UV filter, two metal lens caps and storage bag, K&F Concept filter kit makes your photographic journey easier and more comfortable
* 【Features】 Polarising filter (CPL filter) and MC UV filter with 28 layers of green anti-reflective nano-coating, made of optical glass, HD, waterproof, scratch-resistant, oil-resistant; the surface of the frame is equipped with CNC precision engraving with non-slip teeth for precise filter adjustment, CPL filter frame thickness 5 mm/0.2 inch, UV filter frame thickness 3 mm/0.13 inch, ultra-thin Frame design prevents darkness. Corners when using wide-angle lenses
* 【CPL Functions】Polarising filter (CPL filter) eliminates non-glass reflections, water reflections, increases saturation, gives the image a blue sky and white cloud layers, and does not affect the sharpness of the image in the telephoto area for high-resolution images
* 【UV Functions】UV filter protects the lens from damage and absorbs UV rays. The multi-layer coating allows the light to pass through without changing the direction of light, without affecting the image sharpness in the telephoto area and with high-resolution images. Light transmission up to 99.6%
* 【Metal Lens Cap】Equipped with top and bottom metal lens cap made of aviation-grade aluminium alloy for effective protection of filter and lens; with a storage bag for storing and protecting the filter on the go
Shipping
To
United States
Expedited Shipping
3-5
business days
Sale
Buy 99$-15$, 199$-30$, 299$-50$, 599$-120$(autumn sale Price)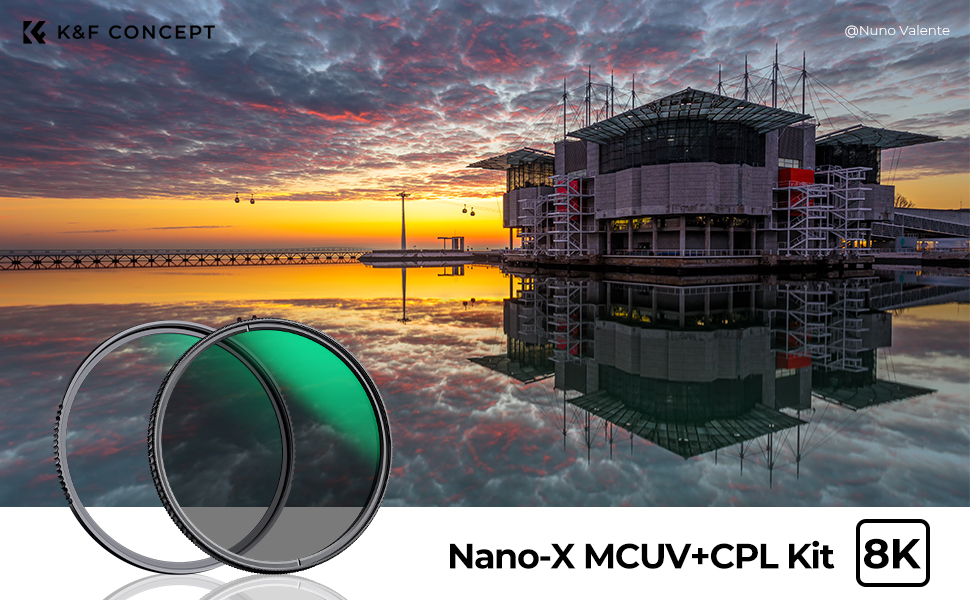 K&F Concept UV CPL with filter cap( Nano-X Series )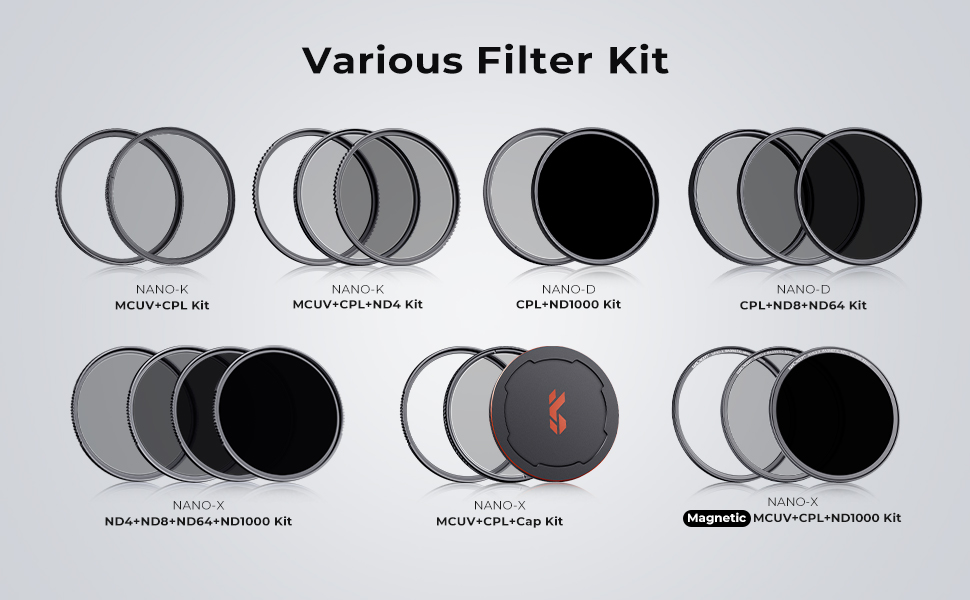 For the UV+CPL+Caps kit:
Q1: What is included in your suit?
A: One MCUV filter, one CPL filter, a set of upper and lower lens caps, and a storage bag;
---
Q2: What is the significance of using MCVU and CPL at the same time?
A: The UV filter can actually be attached to the lens all the time (used for outdoor shooting under the sun, and can also protect the lens), while the polarized filter is used to eliminate non-metallic reflection, high fidelity, and restore the true color of things;
---
Q3: What should I do if the polarizer (CPL) cannot be removed after the lens is installed?
A: Rotate the metal ring on the front of the CPL to rotate it, and then you can also use a cleaning cloth & rubber band to increase the friction to remove it;
---
Q4: How to choose a size filter suitable for my lens?
A: The size is usually displayed next to the ø symbol on the front of the lens.
---
Q5: Can I attach my lens to the included lens cap?
A: Yes, it can be used when the caliber is matched;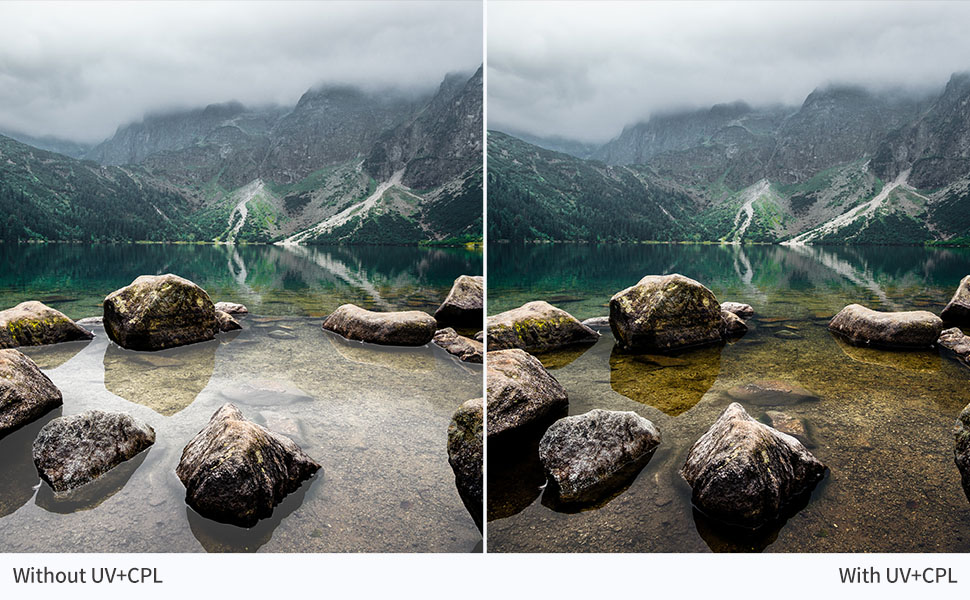 MCUV:
1. Japanese glass imported from Germany, the light transmittance is as high as 99.6%;
2. The lens adopts a double-sided polishing process, and when used on a telephoto lens, the photo is still clear. , High fidelity, restore the true colours of things;
3. The anti-reflection green film can effectively reduce the reflection of the filter surface while filtering ultraviolet rays, greatly improving the light transmittance and balancing the colour;
4. Multi-layer nano-coating, dustproof, waterproof, dirt-proof and scratch-proof, to protect the lens;
---
CPL:
1. Filter reflected light to increase imaging contrast;
2. Effectively weaken or eliminate the reflection of the non-metallic surface, thereby improving the image quality of the subject, and increasing the clarity of the picture can effectively increase the colour saturation;
---
Lens Caps:
1. Equipped with upper and lower metal lens caps made of aviation-grade aluminum alloy to effectively protect the filter and lens.
2. It comes with a storage bag, which is helpful to store and protect the filter when you go out.
---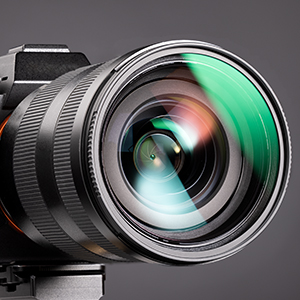 AGC Optical Glass
Constructed of optical glass for greater clarity and colour fidelity.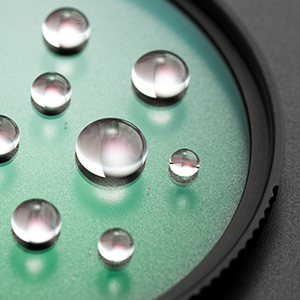 Double-sided 28 multi-layer coating
Both sides of the glass with nanometer coatings are waterproof and scratch-resistant.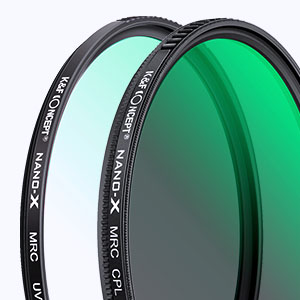 CNC-Non-Slip Frame Design
A slim aluminium frame reduces vignetting.
the threaded cap can be used with other filters or lenses.

| | | | | |
| --- | --- | --- | --- | --- |
| | | | | |
| | | | | |
| | | | | |
| Rating | 61 reviews. | 107 reviews. | 103 reviews. | 7 reviews. |
| Price | $47.99 | $85.99 | $86.99 | $52.99 |
| Model | SKU.1662 | SKU.1623 | SKU.1632 | SKU1549 |
| Reflectivity | 0.2% | 0.2% | 0.2% | 0.4% |
| Series | Nano-X series | Nano-X series | Nano-X series | Nano-D series |
| Recommended Scenes | All Scenes | All Scenes | Video Shooting/Landscape Photography | Video Shooting/Landscape Photography |
| Function | Protect Lens/Remove Glare/Enhance Color & Cont | 1 Second Switch/Protect Lens/Enhance Color & C | Light Reduction Effect | Improve color contrast/Light reduction effect |
| Filter Material | Japanese AGC Glass | Japanese AGC Glass | Japanese AGC Glass | Japanese AGC Glass |
| Multi-Coating | 28 layers | 28 layers | 28 layers | 24 layers |
| Waterproof | √ | √ | √ | √ |
| Scratch-resistant | √ | √ | √ | / |
| HD | √ | √ | √ | √ |
All Reviews
Image

All Star

5 Star

4 Star

3 Star

2 Star

1 Star
Perfect
Very good product. Perfect package, fast shipment and good quality.
19/08/2023
good quality
I use a Nikon z50 camera with an 18-140mm lens.
I was mainly looking for a lens protector, and it took me a long time to decide which product to buy.
In the end I decided to buy this package, which includes Polarizers Filter & MC UV Protection Filter.
I haven't heard of this company at all (maybe because I'm new to the world of photography), and what made me buy the product is the good marketing and reviews it has- It made me believe that the products are highly engineered.
Although I only wanted the lens protector, I also bought the Polarizers Filter because I think it is more affordable for the future when I will improve my photography abilities and need it.
The package comes wrapped in plastic (the video was taken after it was downloaded) so that you can be sure that the product is new.
At the moment I do not use the Polarizers Filter, so I cannot testify about it.
What I can attest to is that I see no difference in the quality of photography with or without the UV Protection Filter.
At first, I was afraid it would ruin the photos quality and I'm very glad it didn't.
I even wanted to upload a photo I took with and without the filter but because there is no difference, there is no point in doing it.
The filters also came with two caps made of metal and of high quality, which gives you a feeling of luxury.
In the end, I'm very happy with the quality and think it's a very average and fair price so I'll give it 5 stars.
28/07/2023
Great Buy
This is my second set of the K&F concept filters. This set worked fantastic with my Canon RF 24-105mm F/4. They are a great value, and really can help step
Up your photography. As a hobbiest these are perfect!
10/07/2023
Great camera covers.
Perfect UV protection for my lens.
03/07/2023
Works as should.
My reviews may be simple. But that's because the filter works as should. I would happily buy again.
02/07/2023
MCUV and CPL Nano X Filter Kit
Great filters for the price point. MCUV stays on all the time
22/06/2023
Surprisingly good as always
I have these for all my lenses the quality exceeds the price I paid by far, and the 2 in 1 kit just adds to the value. Very well made and designed, the metal caps keep everything safe without the bulk of a plastic case, The even include a drawstring bag to keep it in... Minimal light loss in use with both filters working as intended. he frames are shallow and do not encroach on the optics so will not contribute to any vignette issues. Will by again ( in a different thread size ) as required...
07/06/2023
Quality filters for a reasonable price
I got this for my Nikon Z 24-200 lens. I don't normally use a UV filter but the polarizer looked like a good deal. I've used K&F many times in the past and know they are high quality.

I prefer to use a slide-in pouch rather than stacking filters with caps, so the screw-in back and front caps sit in my drawer. If you prefer a very small kit this will work great. For me the biggest draw was the filters themselves.
31/05/2023
excellent product quality
Excellent idea to put the kit in a compact case, which protects them very well, and that I can now carry in the same camera case, and what I like is that I can add new filters in the same case, instead of carrying a large box for each filter.

Very happy with this new presentation, highly recommended.
25/05/2023
Inexpensive CPL with excellent color rendition
Full disclosure: I received this filter system at substantially reduced cost in exchange for my unbiased review.

I just picked up a new Canon RF 100-400 lens that's got some pretty good glass but isn't L quality. Although I have a good B&W CPL filter that fits this lens I've never been very happy with the color cast. I've tried other K&F Concept glass before and was very impressed with the neutral color cast so decided to try out this polarizer kit.

I really like the engineering in this kit. This kit comes assembled as a compact sandwich with front and back machined metal caps. All of the caps and filters are clearly marked with filter size. There's a little storage pouch to help protect the filters and your other stuff when you toss this in your bag.

I tried another K&F filter previously and while I was very impressed with the glass I was far less impressed with the machined aluminum frame. Unlike that previous filter these attach to my lenses easily and don't bind. In practice the knurling on the filters make removal quite easy and in the case of the CPL adjustment is very smooth. There is perceptible resistance but no hint of binding or free movement that you get with cheaper filters. The feel of this filter is quite nice.

The thin profile UV filter is MRC coated to reduce glare and improve cleaning. This filter imparts practically no color cast at all. When held against a white background I can't discern any difference between filtered and unfiltered white. I don't ordinarily use UV filters since most of my lenses have better front elements than any filter I own, but in the case of the RF100-400 I will probably leave the UV filter on the lens since it doesn't have the same quality coatings as my other lenses.

The CPL is quite a bit thicker, but not so thick that I'm going to worry about vignetting since I'm mainly using these with medium to long telephoto lenses. All CPLs will affect color to some degree. Depending on the amount of polarization and the angle of the sun they will typically darken skies and change the color of water, sometimes dramatically, so it's difficult with a CPL to determine what color cast may be present. Using the same white background test I can discern an ever so slight cast versus the adjacent white background that seems to have a bit of a brownish tinge to it but could simply be the result of the light loss through the CPL. In test photos I could discern no perceptible cast at all. It's close enough to neutral that I don't think it's going to have much of an impact on color correction in post.

All in all really nice filters and a pretty good value to boot. Recommended.
24/05/2023
Do You Know How Your K&F Concept Filters be Produced? | One-day Tour in Production Line
How to check your lens size
How to remove CPL filter from a lens(US)
Filter
Reflectivity
0.2%
Series
Nano-X series
Recommended Scenes
All Scenes
Function
Protect Lens/Remove Glare/Enhance Color & Cont
Filter Material
Japanese AGC Glass
Multi-Coating
28 layers
Waterproof
√
Scratch-resistant
√
HD
√