1080P 160" Portable Mini Projector with LED 4000 Lumen Work with TV Laptops PC PS4 HDMI USB, UK Standard
Free shipping to eligible country
Brand:

K&F Concept

Buy K&F Concept 1080p 160" portable mini projector with led 4000 lumen work with tv laptops pc ps4 hdmi usb, uk standard online, worldwide free shipping and 30 days return guarantee.

GW49.0002EU

SKU:

GW49.0002EU

133.99

https://www.kentfaith.com/GW01.0177_c3-video-projector-1080p-and-160-quot-display-supported-portable-mini-projector-with-led-150ansi-4000-lumen-home-theater-movie-projector-compatible-with-fire-tv-laptops-pc-ps4-hdmi-usb-europe-standard
Description
* 【160inch Screen and 4000L Brightness】: The video projector provides a watching size from 30" to 160" with the projection distance between 3.28ft to13.12ft, 9.32ft is the ideal viewing distance. With the updated LED lighting source technology and ±15° electronic keystone correction, 150ANSI (4000Lumen) home projector can show bright screen with fantastic image clarity.
* 【1080P Supported Video Projector】: The home theater projector adopts the native 720P resolution with 1000:1 contrast ratio, support up to 1080P, which provides an incredibly lifelike picture for videos and movies.
* 【Dual Speaker and Long Lamp Life】: Built-in 2 x 3w stereo speakers offer excellent surround sound quality, you can also connect the video projector to external speakers to meet your higher quality sound needs. A UL certified power supply and a 30, 000-hour LED lamp-life ensure that you can use the projector for a long time.
* 【Multimedia Portable Projector】: C3 mini projector comes with HDMI/USB/AV ports, it is compatible with TV, TV Box, Fire TV Stick, Apple TV, Android TV Stick, set-top boxes, game machines, laptop, tablet, external speakers, headphone, DVD player and etc. C3 video projector also allows you connect your iphone / android phone (support MHL function) directly with HDMI adapter(not included).
* 【Reliable Quality and Warranty】: K&F provides customers 12-month maintenance of product defects from the date of purchase with professional customer service and technical support. Any questions please contact our customer support team.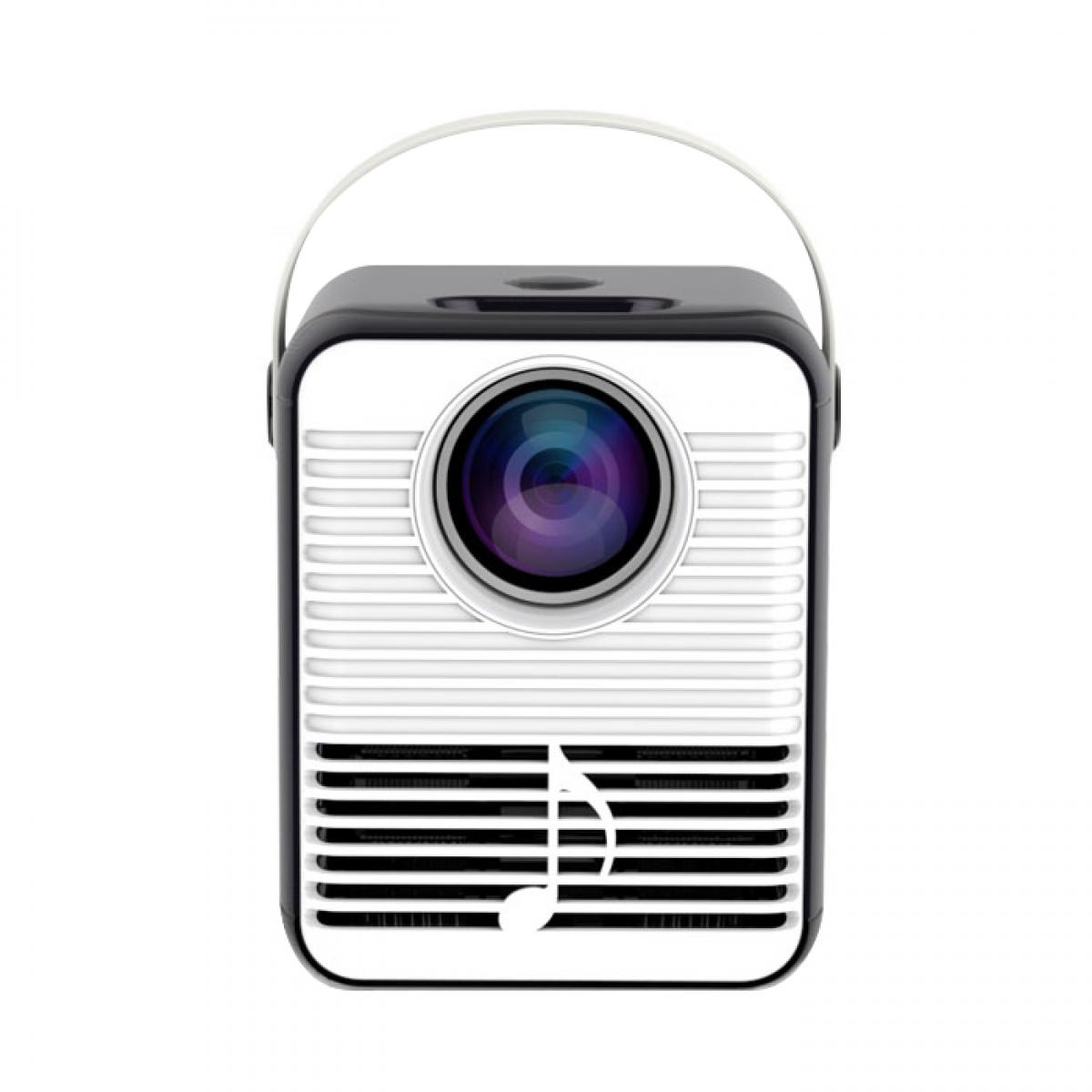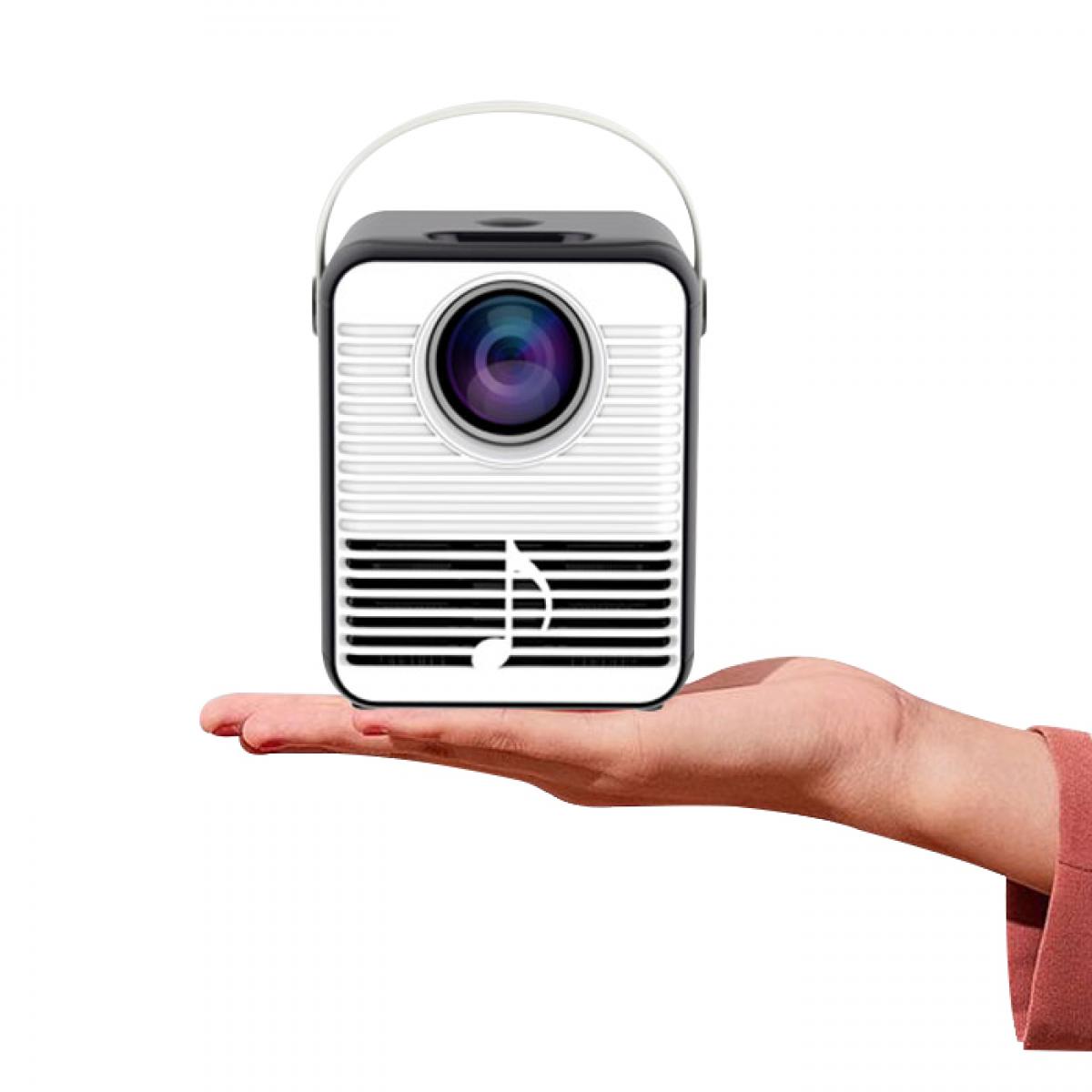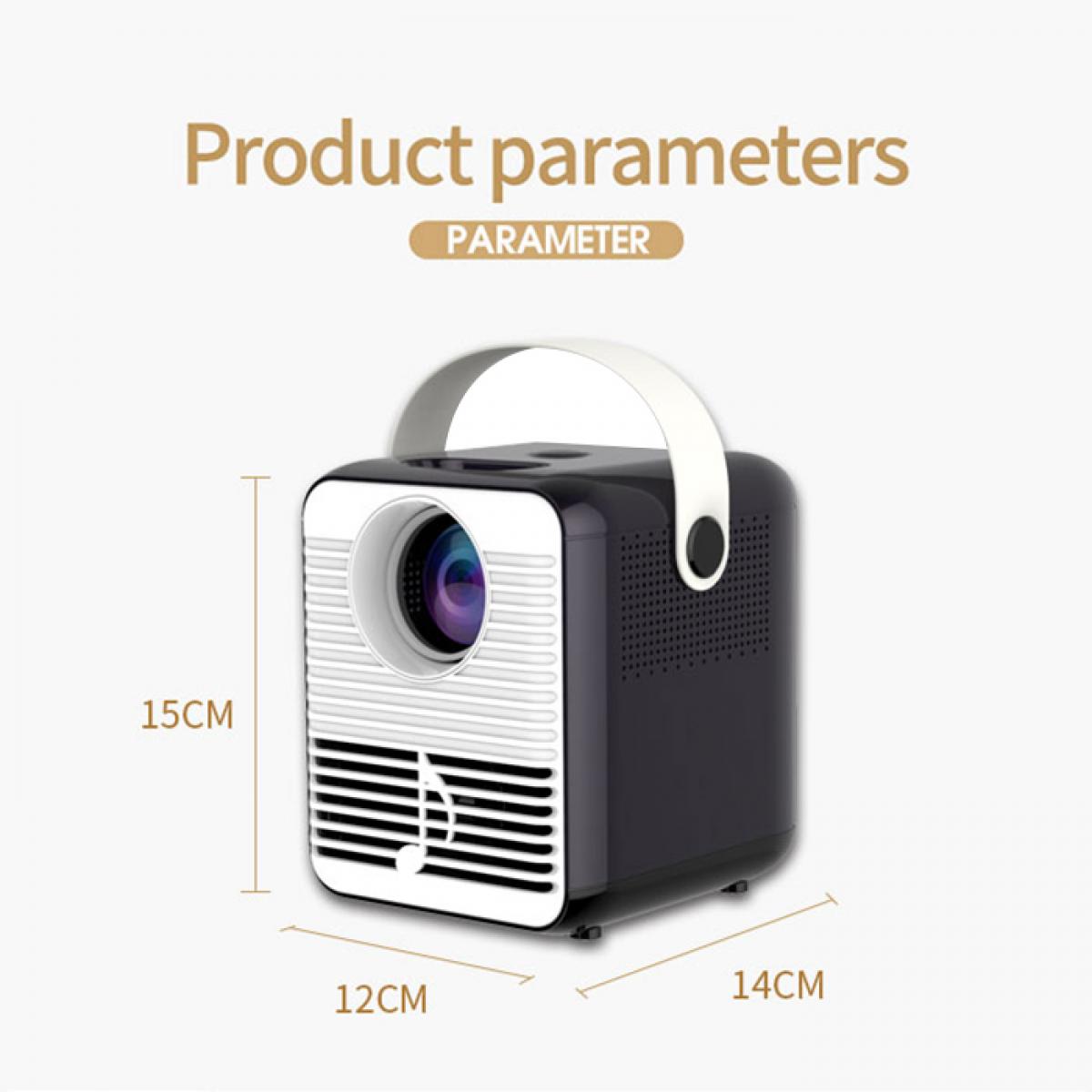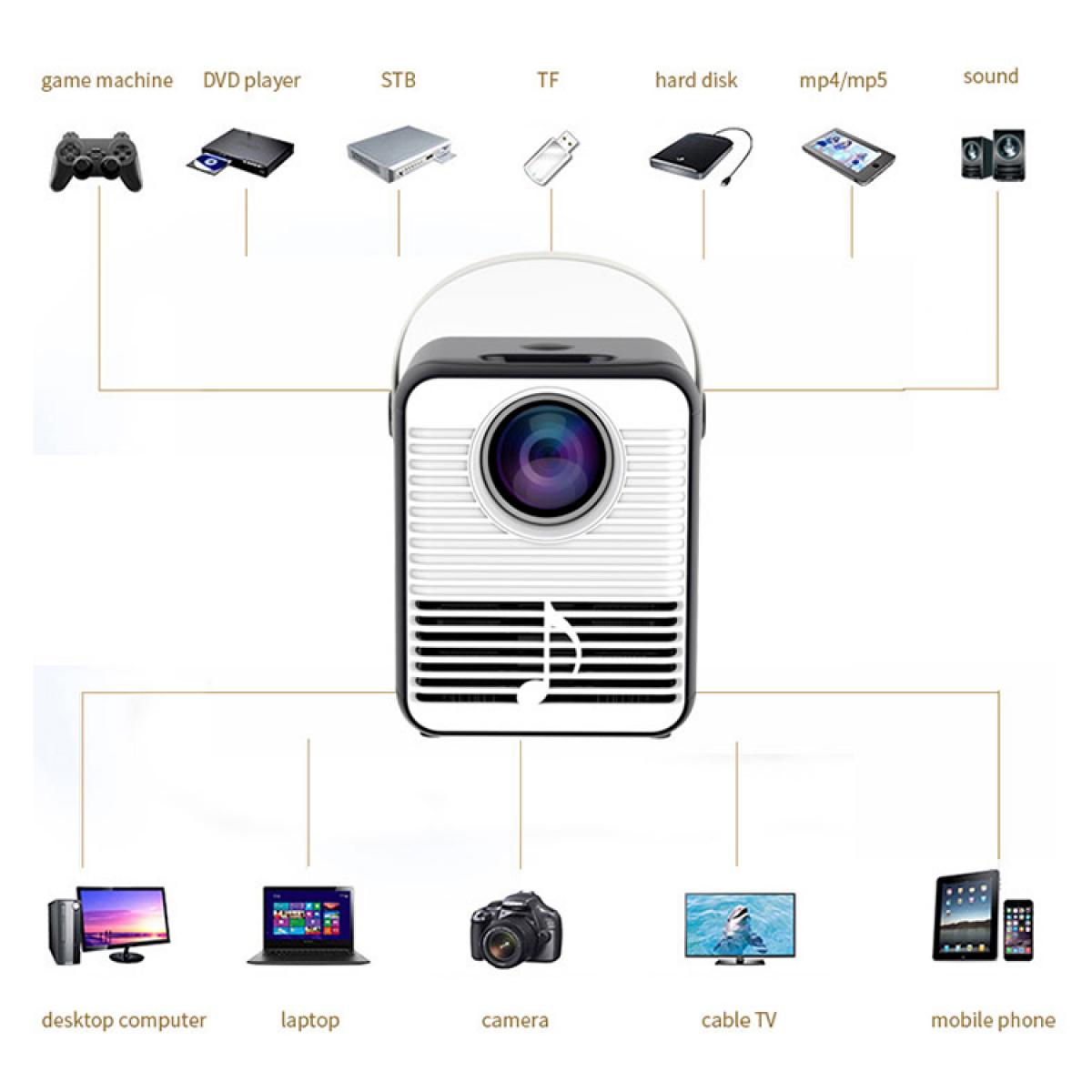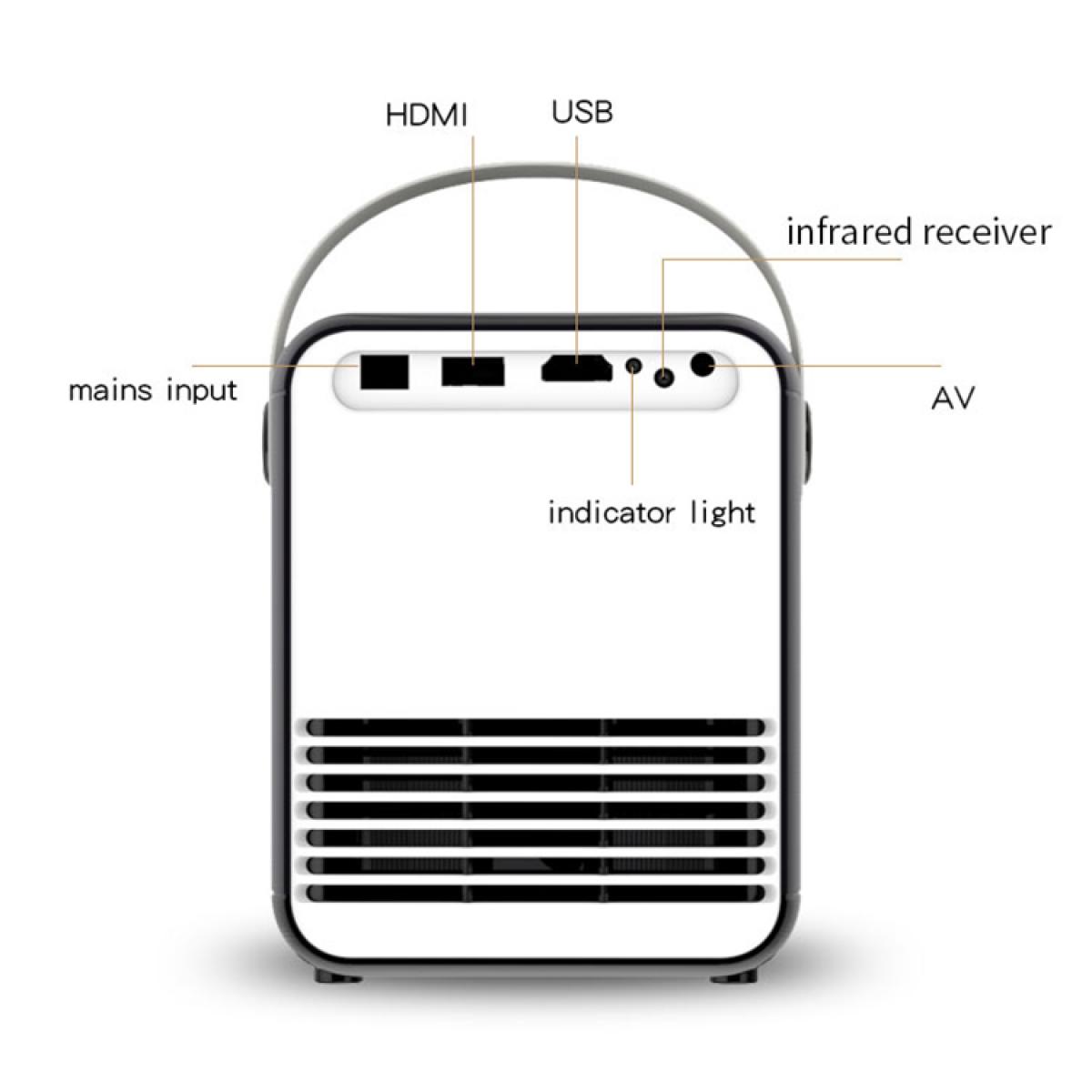 Wait, what's the catch?
There was some disappointment in the packaging -- The manual claimed that there would be batteries included for the remote, but there were none. Unfortunately, the remote is essential for this device as its only button is an on/off. My only other minor gripe is that it only has a single focus dial instead of a rough and fine focus. What this comes out to is that you are going to have a very defined range and screen size within which you can achieve a focus. All in all, neither of these are a big deal.It really does seem to be 720p. The luminosity is acceptable for a dark room. It's a very small and handy form factor with an easy to carry handle. The speakers built into it are powerful and clear. The USB functionality is simple and effective. All for under $100! This is the best value you're going to get. Aesthetically and functionally, it's a perfect fit with my Anker Power House 200, but I haven't tested it with it yet. I think Dser should look into making a modification of this model to include an internal battery, because it is so handy and portable that it's a shame not to leverage that.I'm sure I'll one day discover what makes this a bad projector. It isn't terribly feature-full, but I don't need a bunch of features. I just need something with a nice picture, nice sound, HDMI input, and this is all of the above. In my experience, it's unheard of to get a decent 720p projector at this price.
04/04/2021
Nice looking apparatus but does not connect to my devices
Did not connect to both my phone and laptop despite using hdmi, multiple hdmi cables and connecting it to my phone. Does not come with clear instructions for connection or set up, it's all explain in a very basic and vague way. Even tried to look for FAQ's online and came across nothing. -_-I called and was refunded, it's really nice to look at but did not work when I tried to connect to my devices.
30/03/2021
You get what you paid for
Compact and super simple to use projector
28/03/2021
Great product
Great price. Easy to use.
18/03/2021
Price and Quality
Price./Quality bought two for gift and myself.
18/03/2021
A
Dear friends. the maximum distance is 9.32ft for best display.
A
Please feel free to contact our customer service if you have any problem.
A
This projector doesn't have a built-in battery, but they provided a power adapter in the package.