J12 1080P Mini Projector Outdoor Movie Projector 100" Projector Screen, Work with TV Stick Video Games HDMI USB TF VGA AUX AV US Standard
Out Of Stock
Product Unavailable
No Cancellation Fee
Buy 99$-15$, 199$-30$, 299$-50$, 599$-120$(Black Friday Price)
Free shipping worldwide
Brand:

KENTFAITH

J12 Mini Projector Outdoor Movie Projector with 100Inch Projector Screen, 1080P,Compatible with TV Stick, Video Games, HDMI,USB,TF,VGA,AUX,AV [U.S. regulations]

GW49.0001US

SKU:

GW49.0001US

88.99

https://www.kentfaith.com/GW01.0172_j12-mini-projector-outdoor-movie-projector-with-100inch-projector-screen-1080p-compatible-with-tv-stick-video-games-hdmi-usb-tf-vga-aux-av-latest-upgrade
Buy 99$-15$, 199$-30$, 299$-50$, 599$-120$(Black Friday Price)
Description
* Portable LED video projector: Mini projector can watch movies in the yard with family.
* Supported highest 1080P resolution: Supported resolution: 1920*1080, aspect ratio: 4:3/16:9, contrast ratio: 2000:1, lamp life: 40,000 hours, viewing size: 32" -176", projection The machine distance is 1.5m-5m. [Note: Not recommended for PPT, Word, Excel or business presentations. ]
* Multimedia portable projector: The projector is compatible with TV boxes, ChromeBooks, PCs, laptops, tablets, Blu-ray DVD players, SD cards, USB flash drives, video games, media players (music, pictures, videos, TXT), Smart phone (excluding wireless HDMI dongle).
* Ideal for home entertainment: The LED projector is connected via an HDMI port, which is very suitable for home theater, indoor and outdoor movies, and various video games.
* You can also connect a home theater system or surround sound system to get better sound quality. It is recommended to use in a dark environment.
Shipping
Free shipping worldwide
Sale
Buy 99$-15$, 199$-30$, 299$-50$, 599$-120$(Black Friday Price)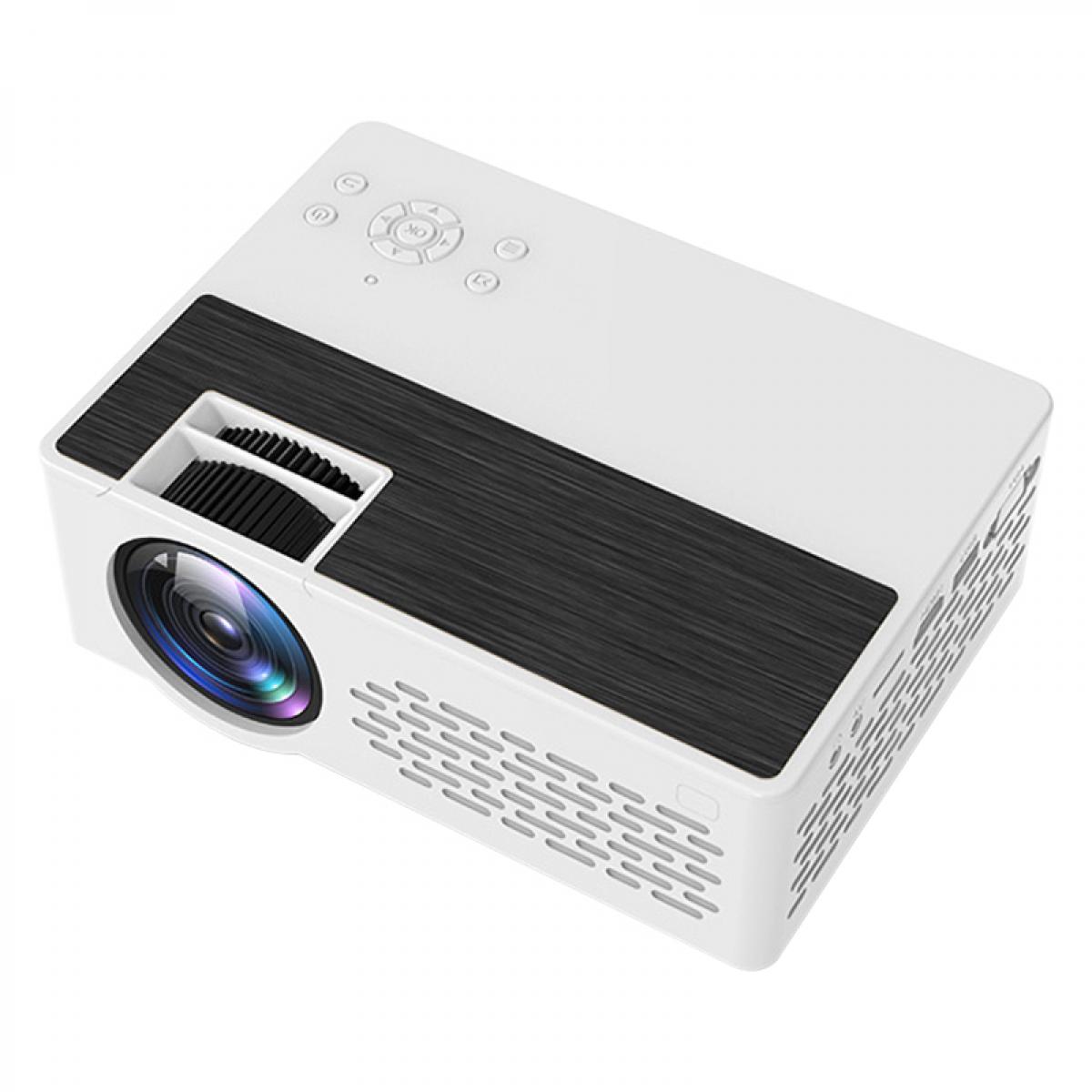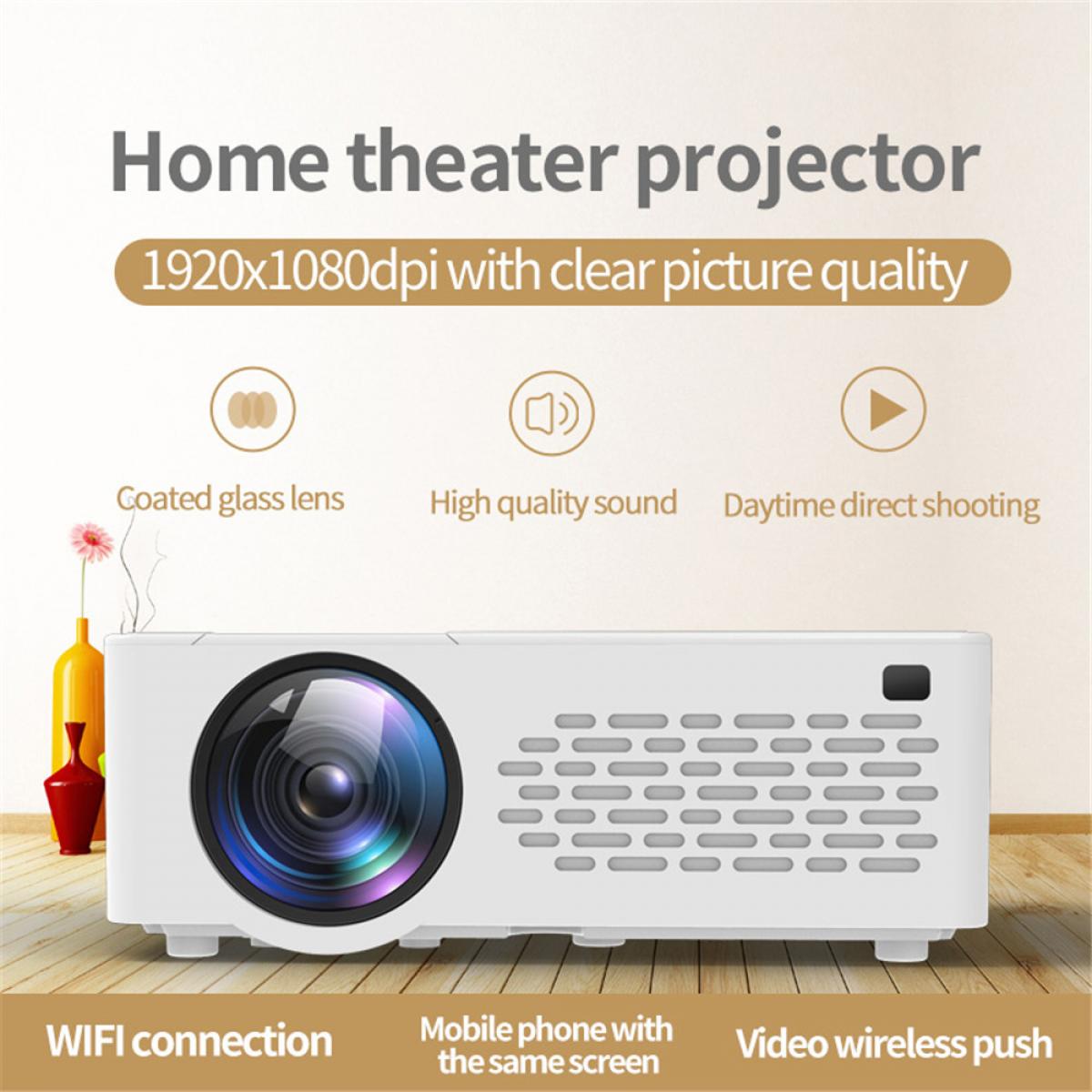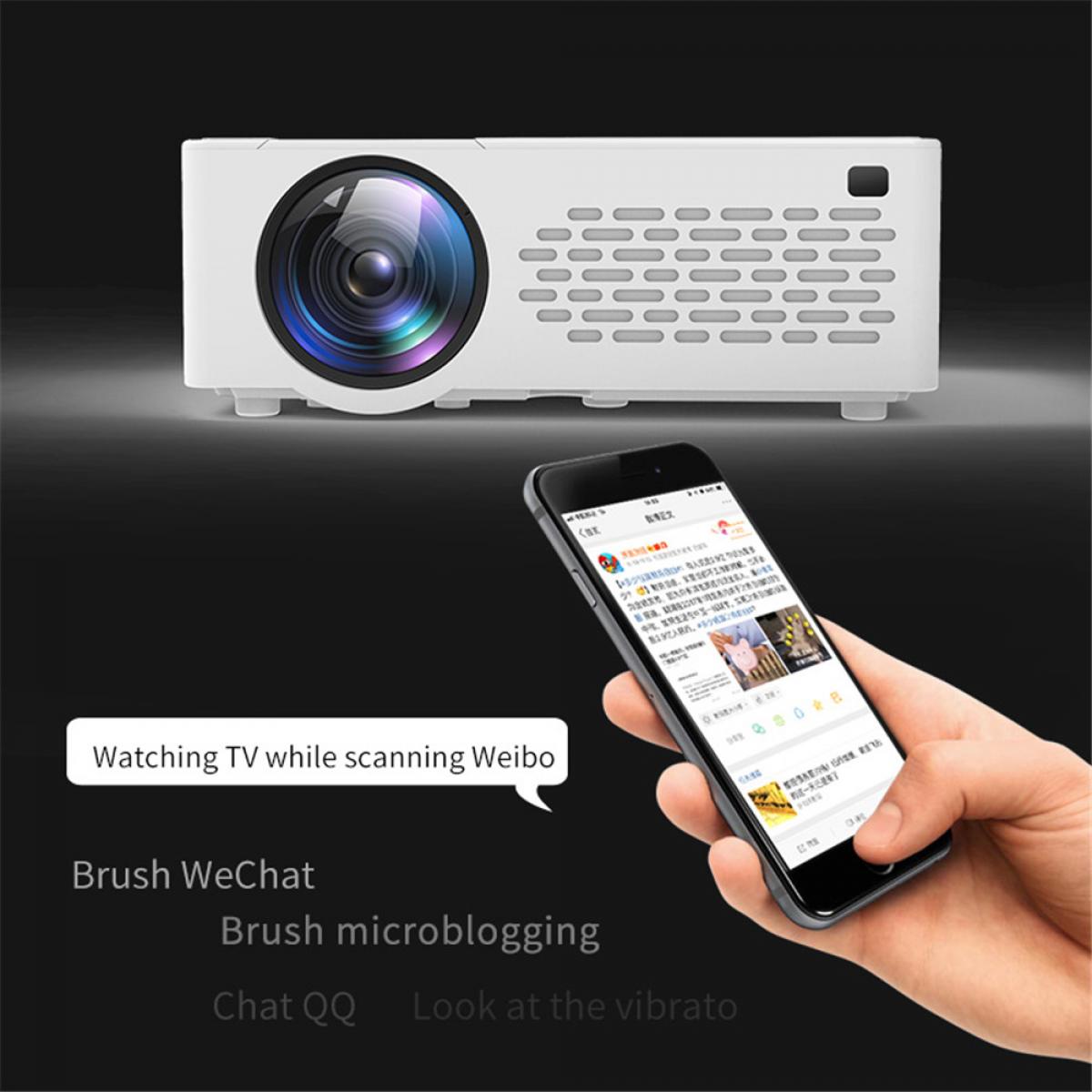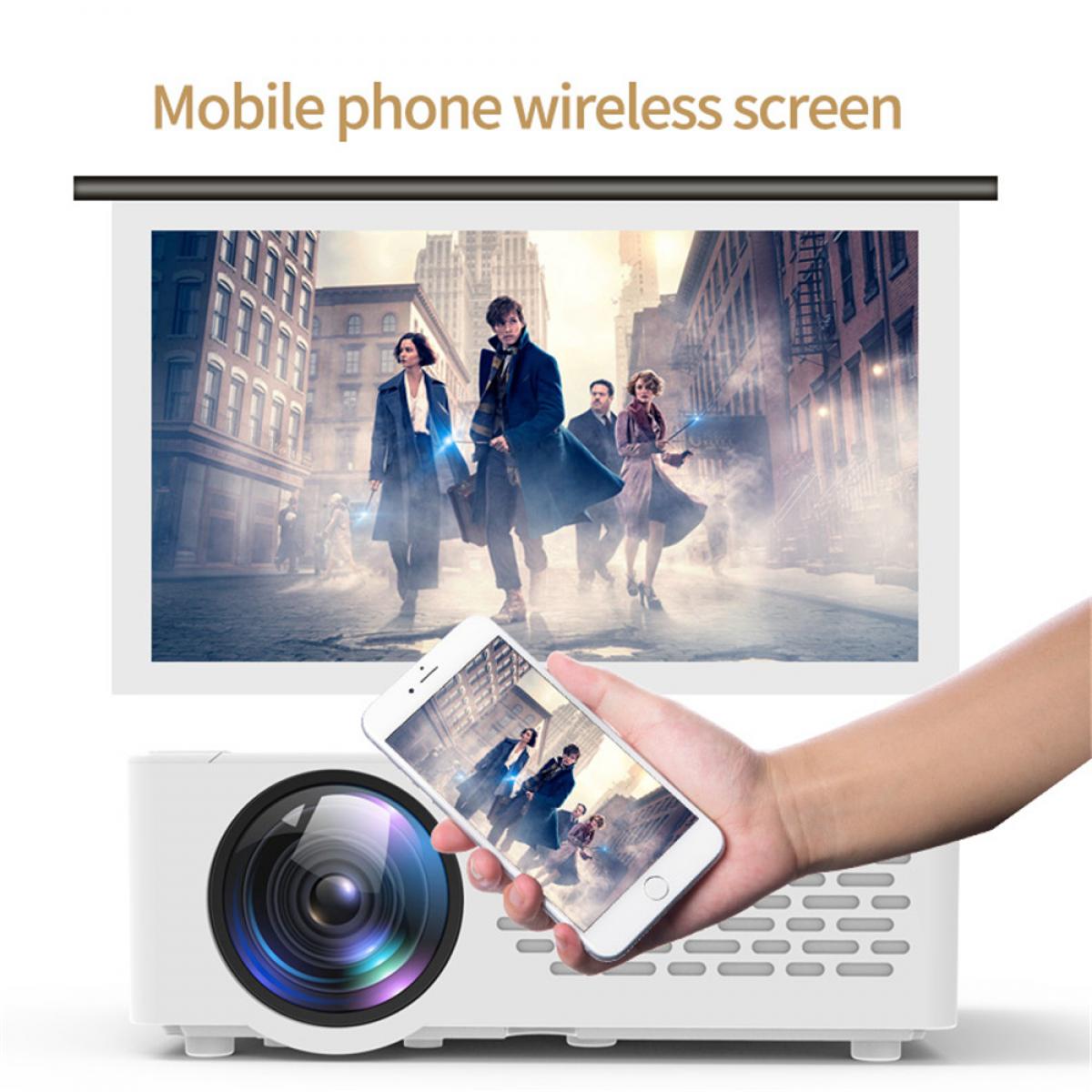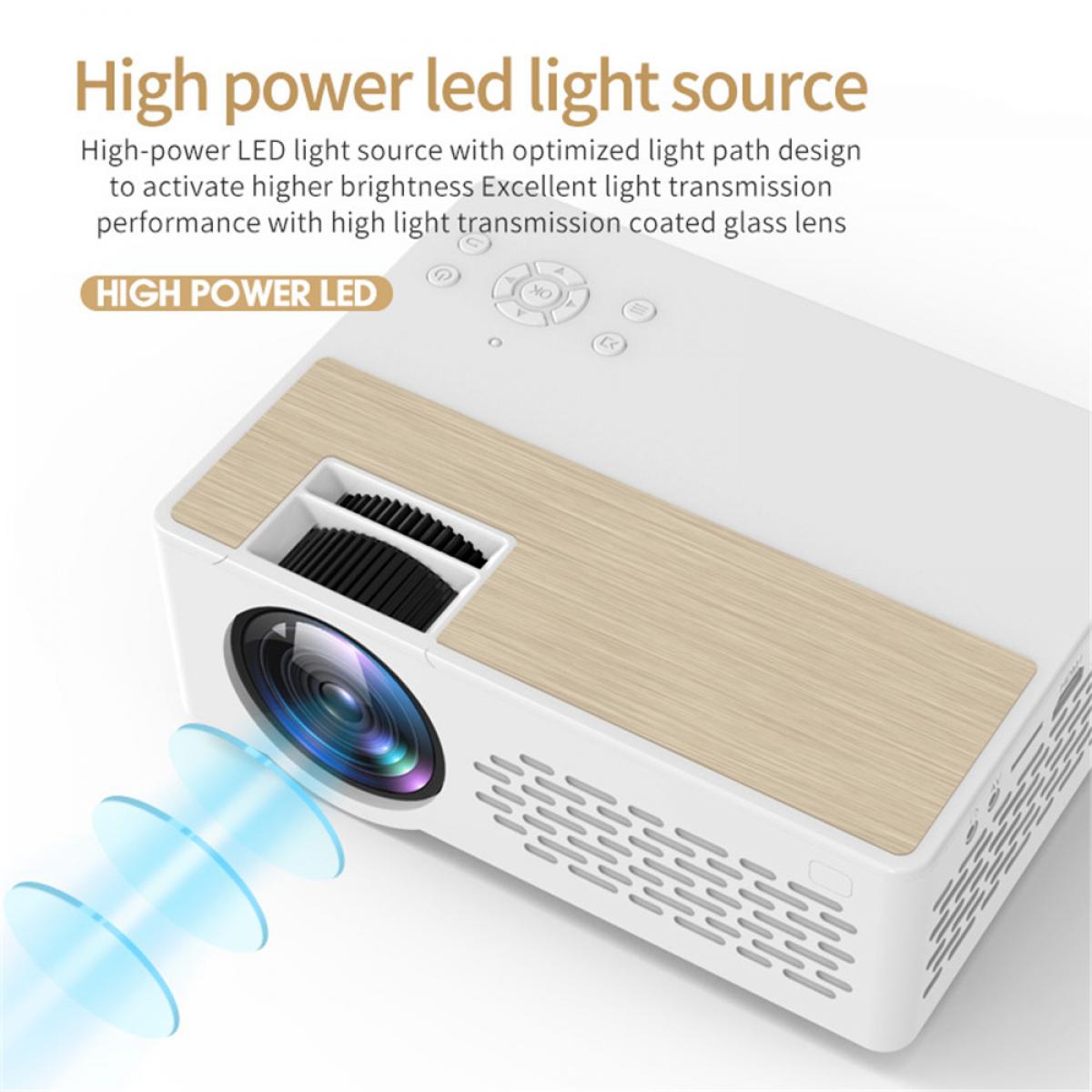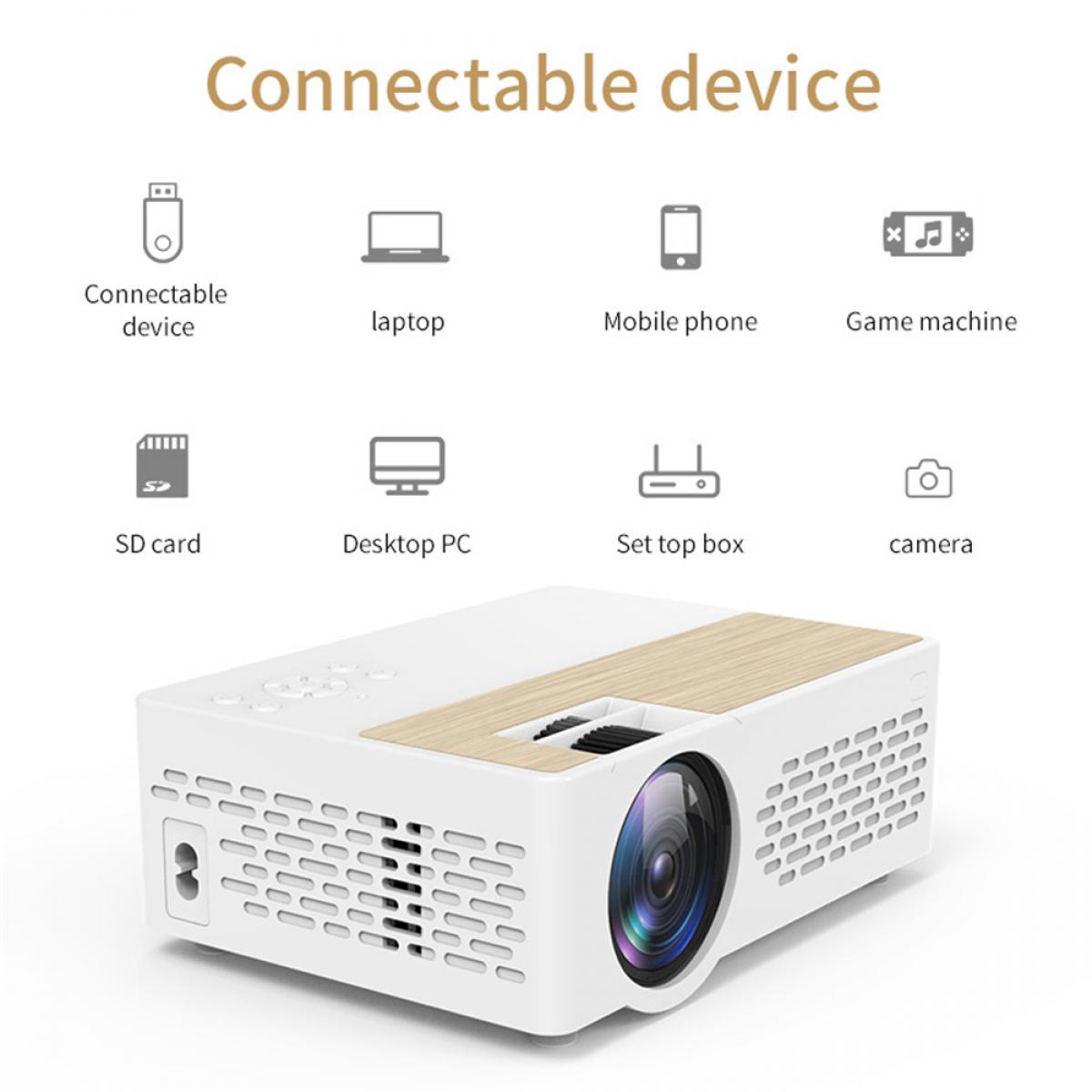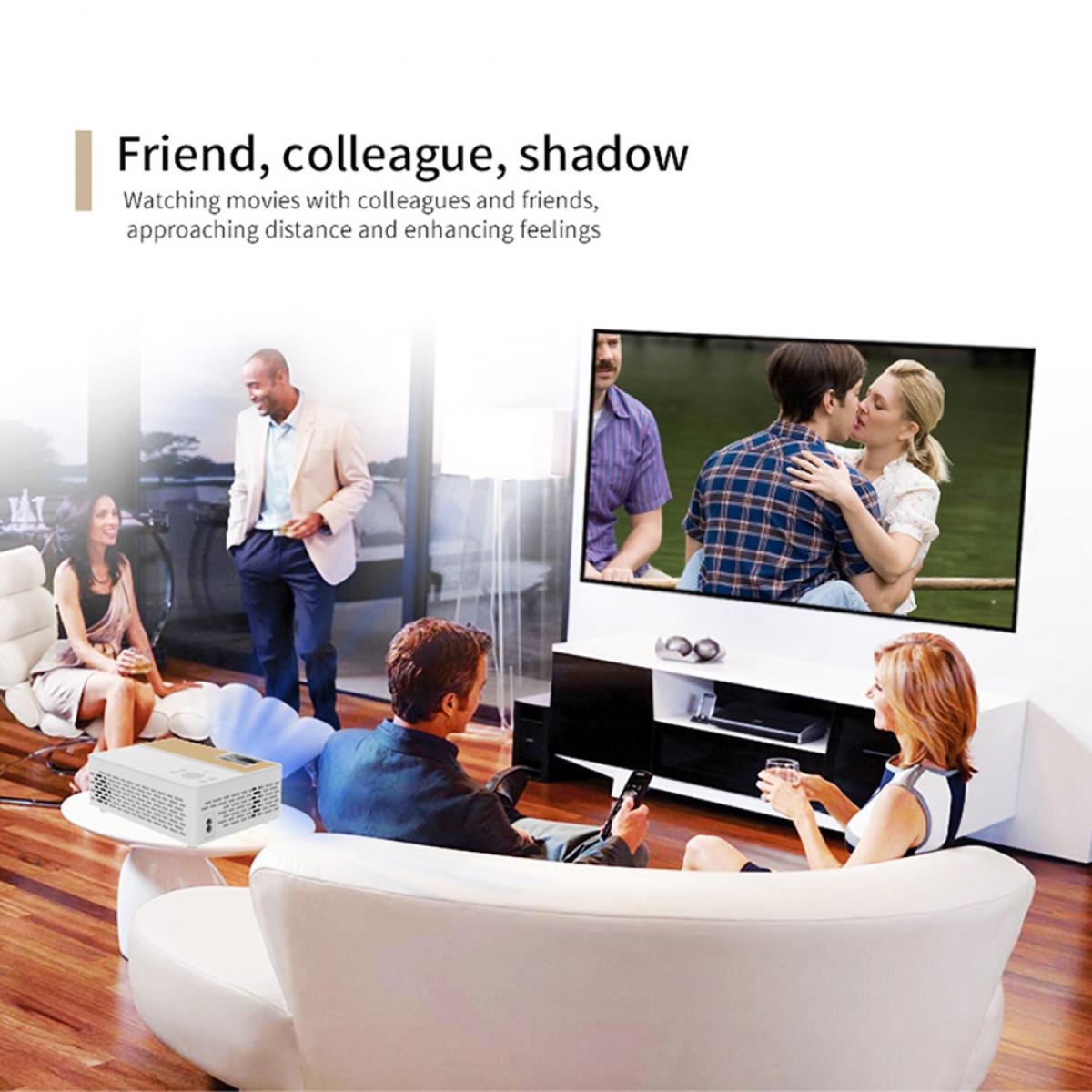 All Reviews
Image

All Star

5 Star

4 Star

3 Star

2 Star

1 Star
nice projector!!
great resolution for the size and price.
10/04/2021
New Toys
It work Great it is a Drive-in theater in My garage
10/04/2021
Tiny Amazing Projector
It's good overall. Projector didn't come with a cap and screen came with stains
08/04/2021
6/10
This is my first time owning a projector and I'm glad I went with this choice! It was very easy to set up and the quality is nice. Since I'm using it in a small room the sound quality is not so bad but, having a speaker would improve it.
07/04/2021
Best projector
I can not review the remote because I did not have batteries and didn't test it. I just got this projector today. It was easy to set it up with the screen in my screen in porch. That being said, even following the exact measurements and pictures for the setup, it would not project the picture properly on the screen and when I could finally get it to the right height, it would not focus the whole image. At least now I know I definitely want a projector out here to enjoy the patio in the spring and summer and will be returning this to get a better item. Screen was fine and stretched out nicely.
07/04/2021
Returning. Disappointed and will be investing in something better.
Easy setup, great picture and sound, and good price point! All buying points I were looking for and this fit the bill! I'm happy I purchased this projector and highly recommend it to anyone looking for a good projector at a decent price.
07/04/2021
Great Projector!!! :)
I bought this projector to help me make banners for my school more quickly and efficiently. This projector did the job and I am very happy with my purchase. It is very easy to set up and requires little to minimal effort. Of course, it works the best in rooms with little to no light but I had no problems using it in a brightly lit room to work on my projects. I can't wait to use this more frequently for movie nights and game nights with my friends and family.
05/04/2021
There are no faqs for this product.