B6-1 rechargeable sensor headlight 1000LM high brightness 15 hours long battery life and multiple modes for outdoor running, cycling, camping and fishing
99$-15$ / 199$-30$ / 299$-55$ / 599$-120$
New customer gift package
Free shipping to eligible country
Brand:

KENTFAITH

Buy KENTFAITH b6-1 rechargeable sensor headlight 1000lm high brightness 15 hours long battery life and multiple modes for outdoor running, cycling, camping and fishing online, worldwide free shipping and 30 days return guarantee.

GW51.0054

SKU:

GW51.0054

25.99

https://www.kentfaith.com/GW01.0185_boruit-b6-1-rechargeable-sensor-headlight-1000lm-high-brightness-15-hours-long-battery-life-and-multiple-modes-for-outdoor-running-cycling-camping-and-fishing
99$-15$ / 199$-30$ / 299$-55$ / 599$-120$
Description
* Unique motion sensor mode, you can turn on/off the headlight with a wave of 10cm in front of the light, which is more convenient and avoids getting the headlight dirty when your hands are dirty.
* Ultra-high brightness and rechargeable: The headlamp flashlight uses first-class LED chips, with a maximum brightness of 1000 lumens, which can easily illuminate the entire tent and road. It has a powerful 1000mAh built-in rechargeable battery that can charge and turn on the lights at the same time. No need to wait for a full charge or replace the battery. The battery indicator will help you keep track of battery usage. (It can last 4-15 hours after being fully charged.)
* Ultra-light and adjustable: The weight of the hands-free headlight is only 2 oz, which is comfortable and lightweight. The lamp head can be rotated 45° and fixed firmly to avoid shaking and sliding during operation. The head-worn flashlight uses a comfortable elastic headband, which can be easily adjusted in length to fit your head size, which is very suitable for adults and children.
Shipping
Free shipping to eligible country
Sale
99$-15$ / 199$-30$ / 299$-55$ / 599$-120$
Frequently Bought Together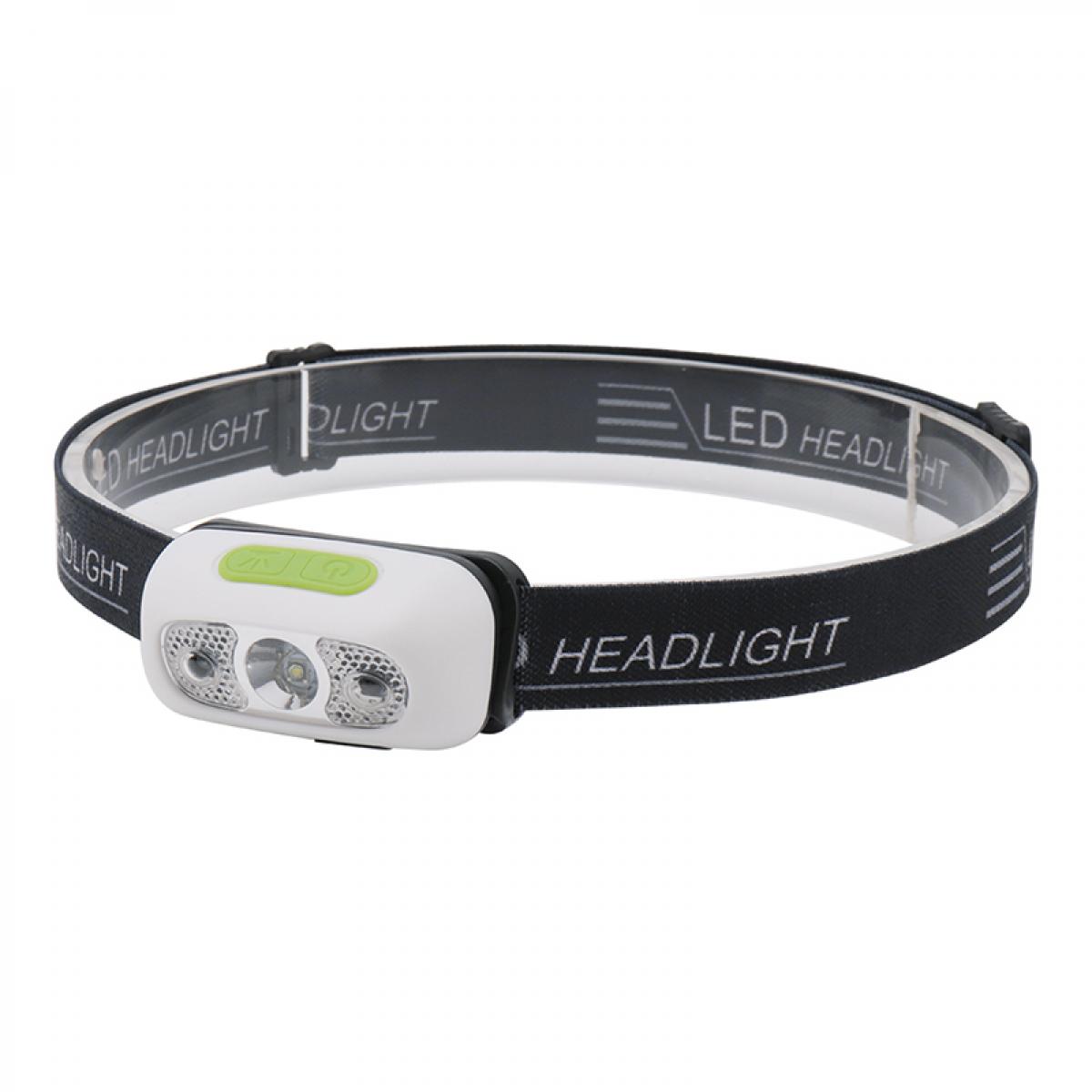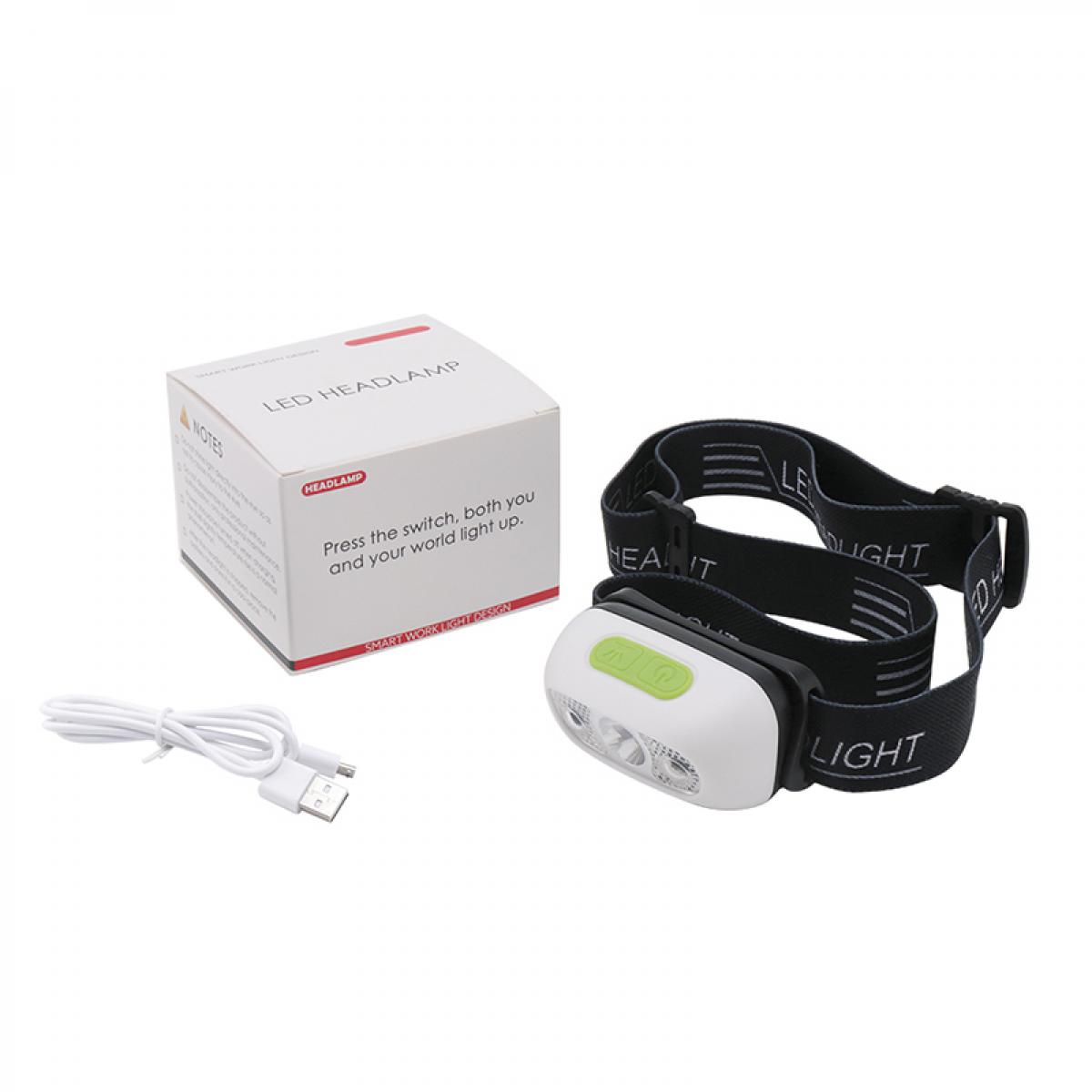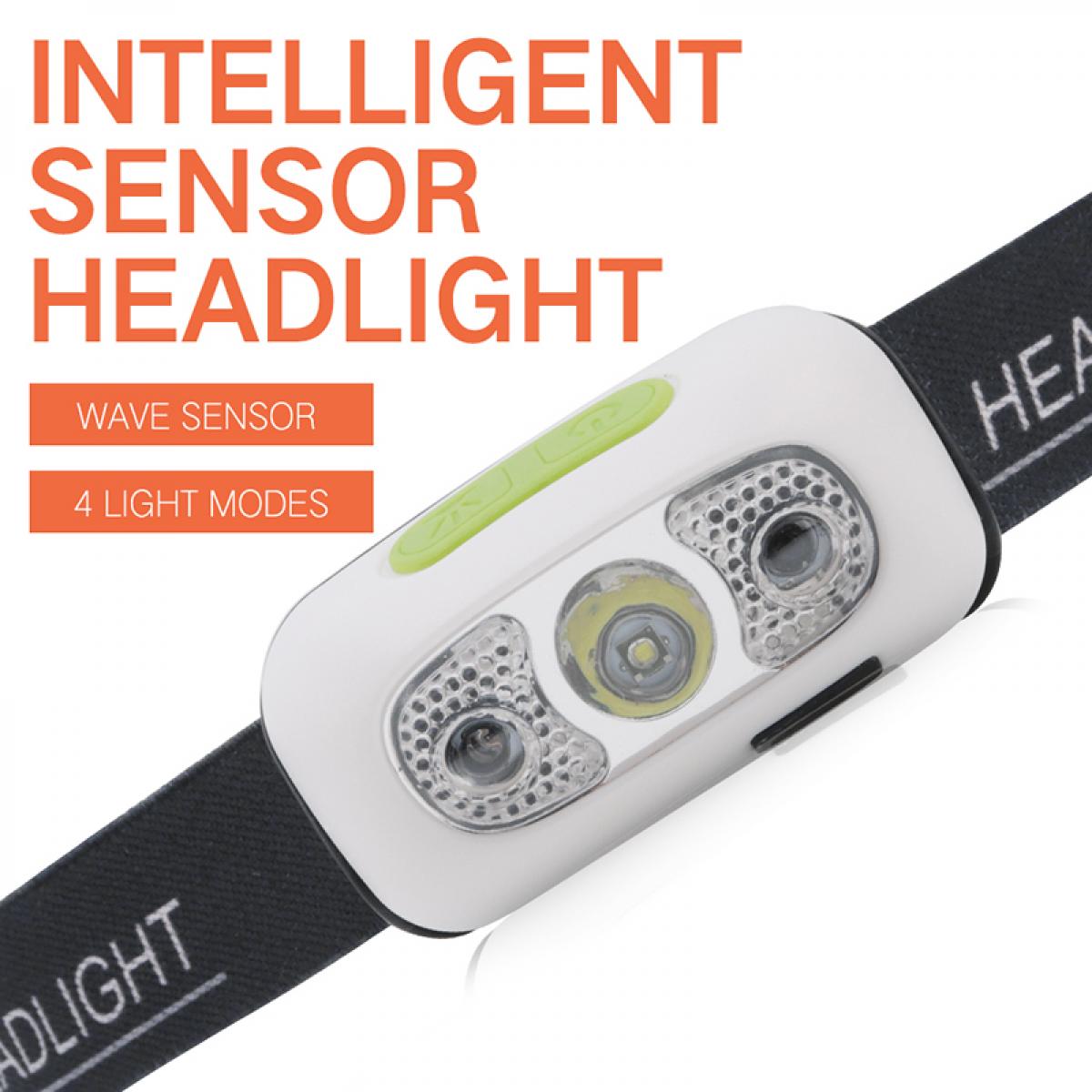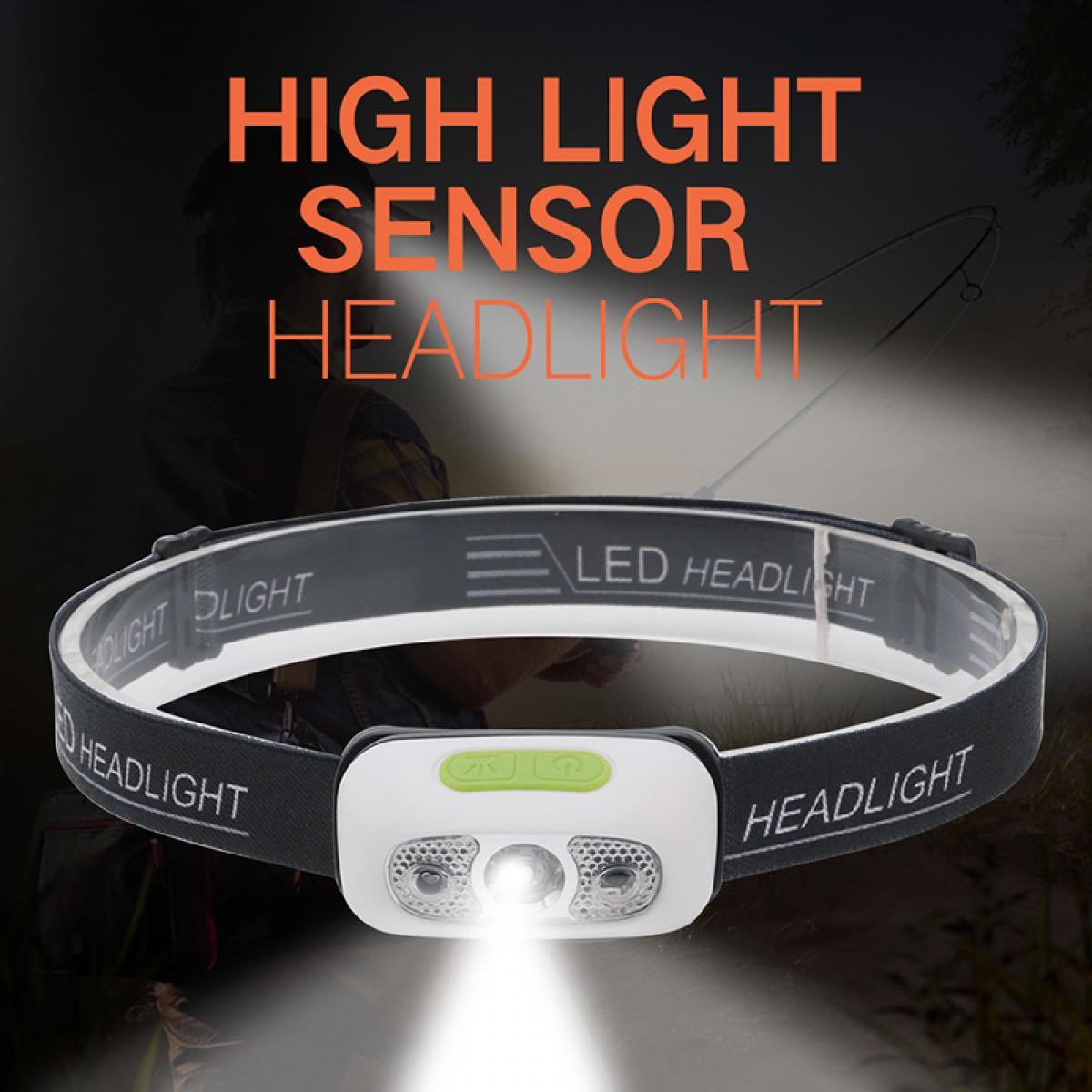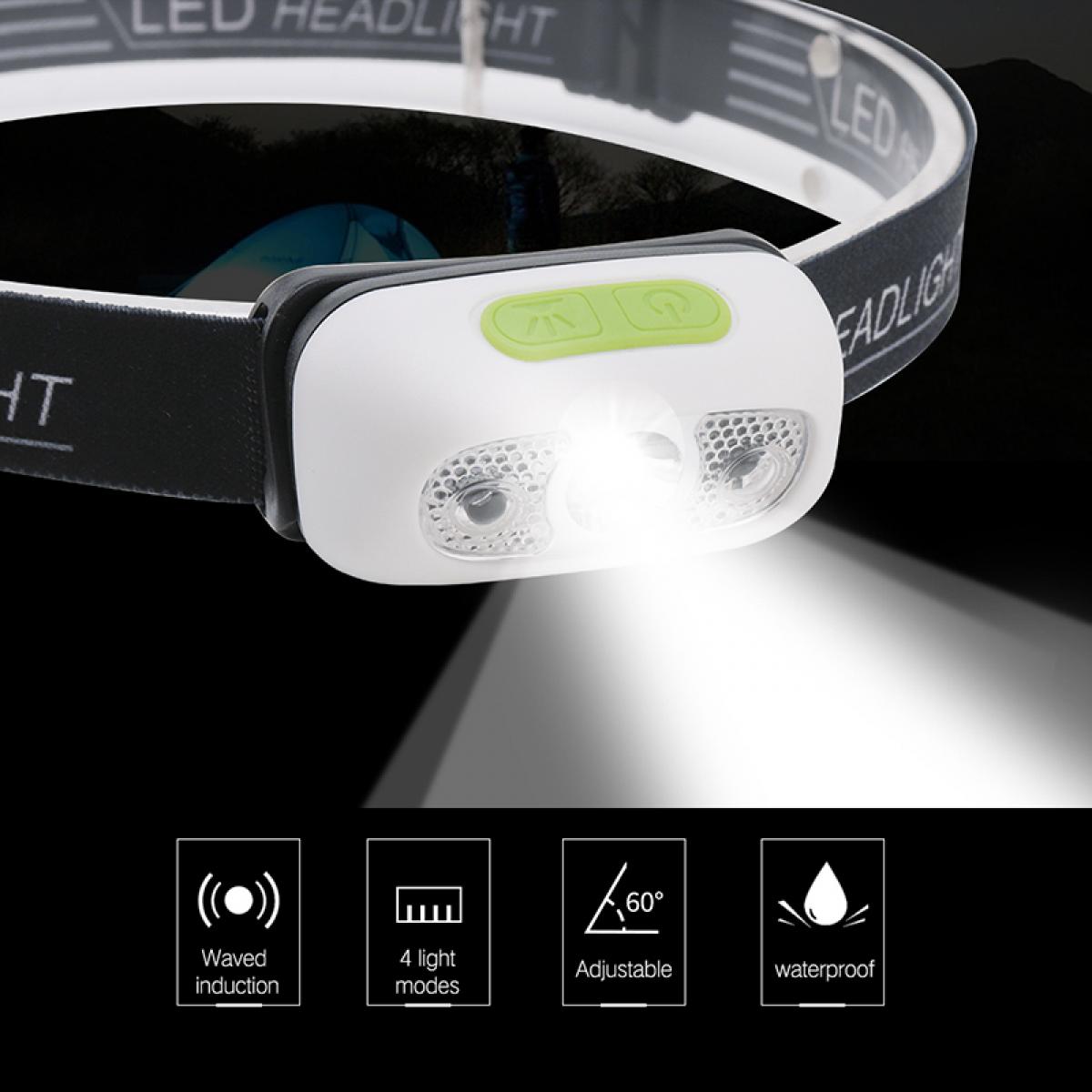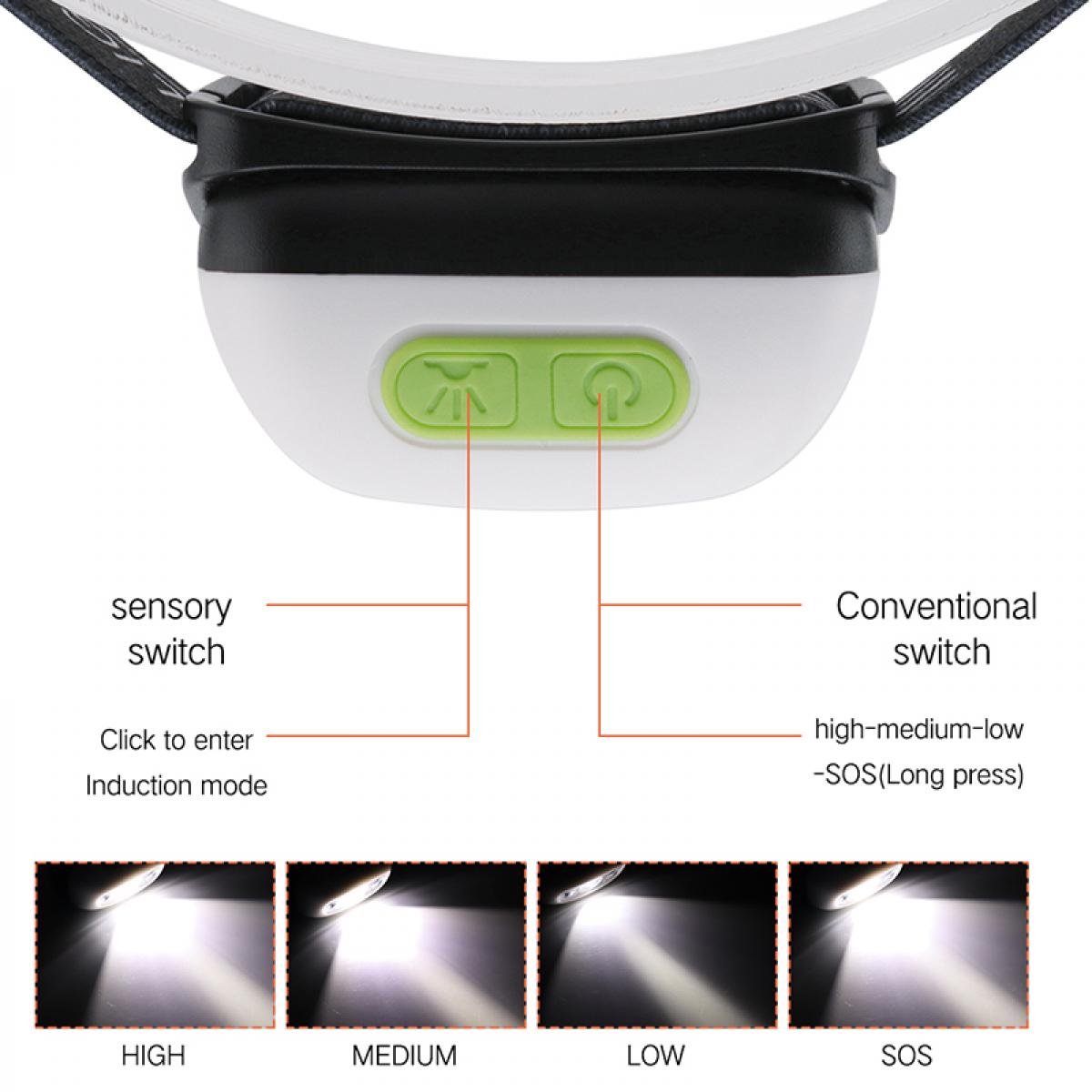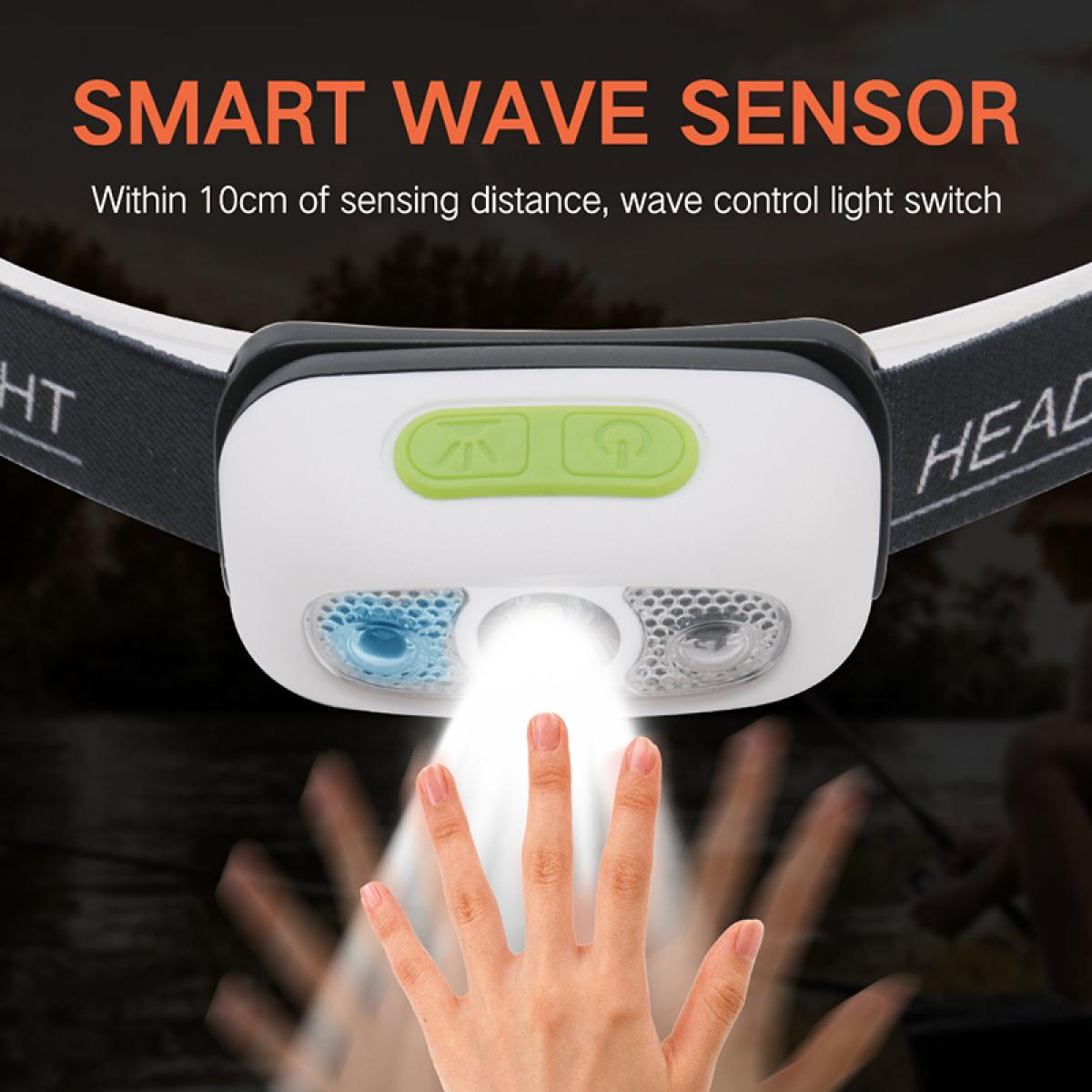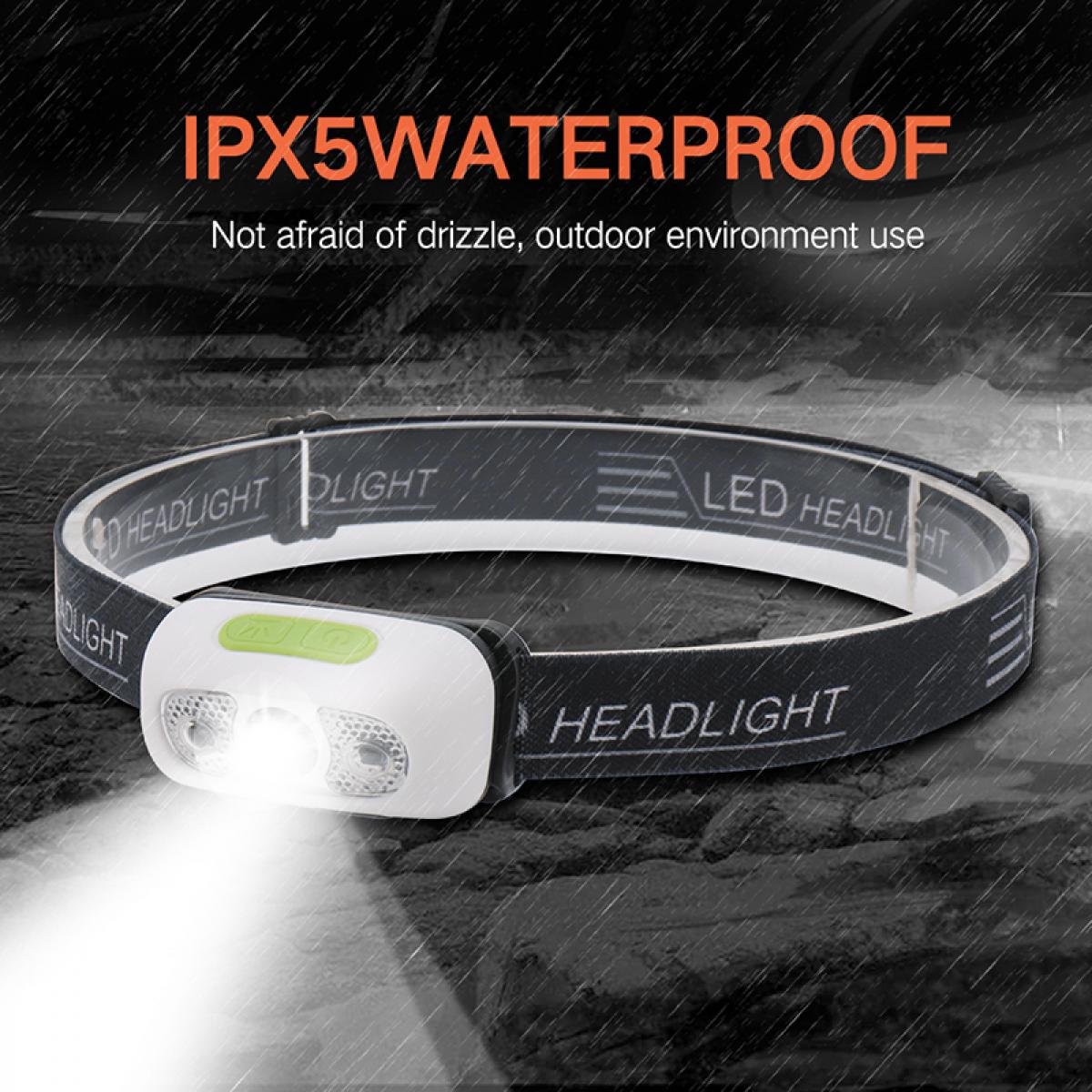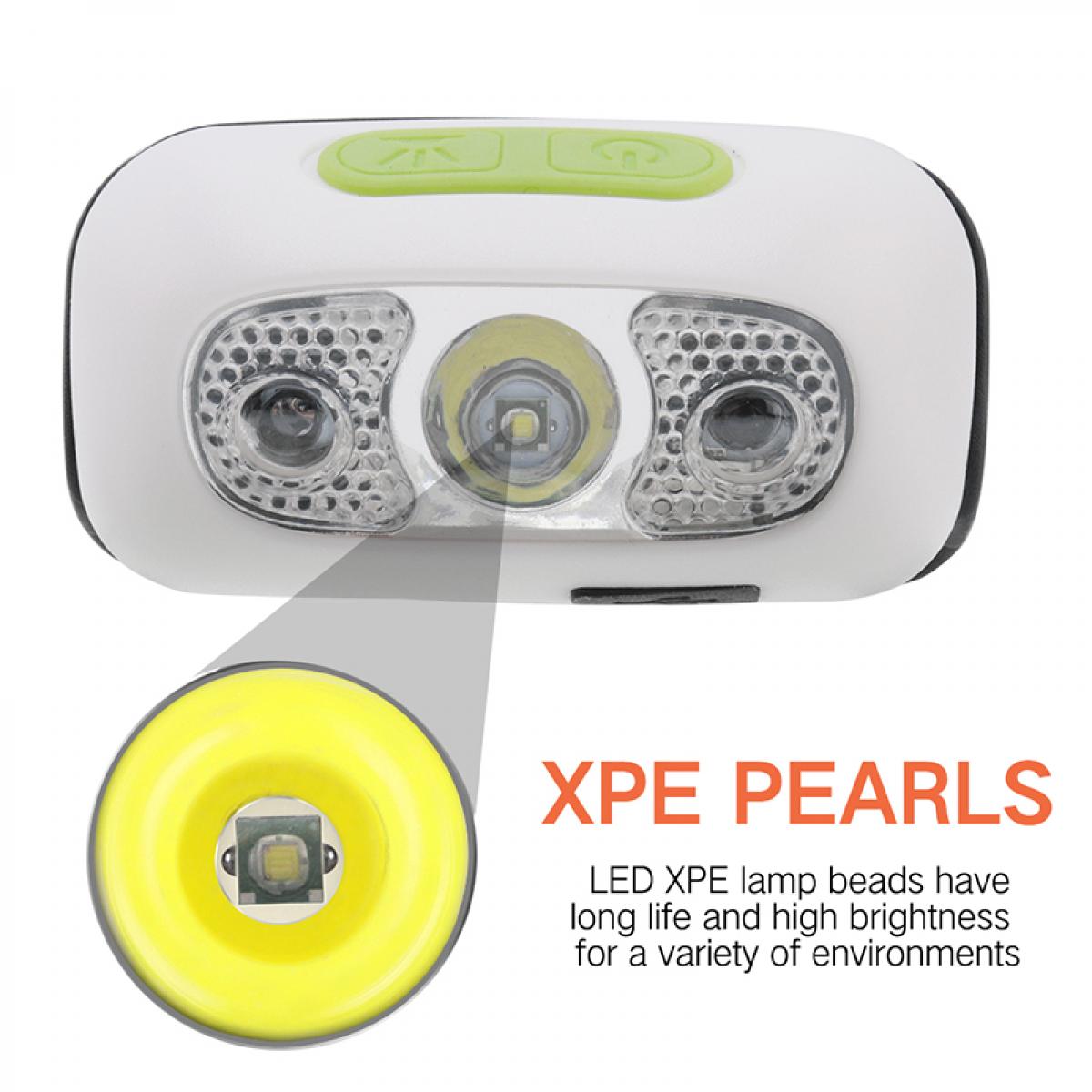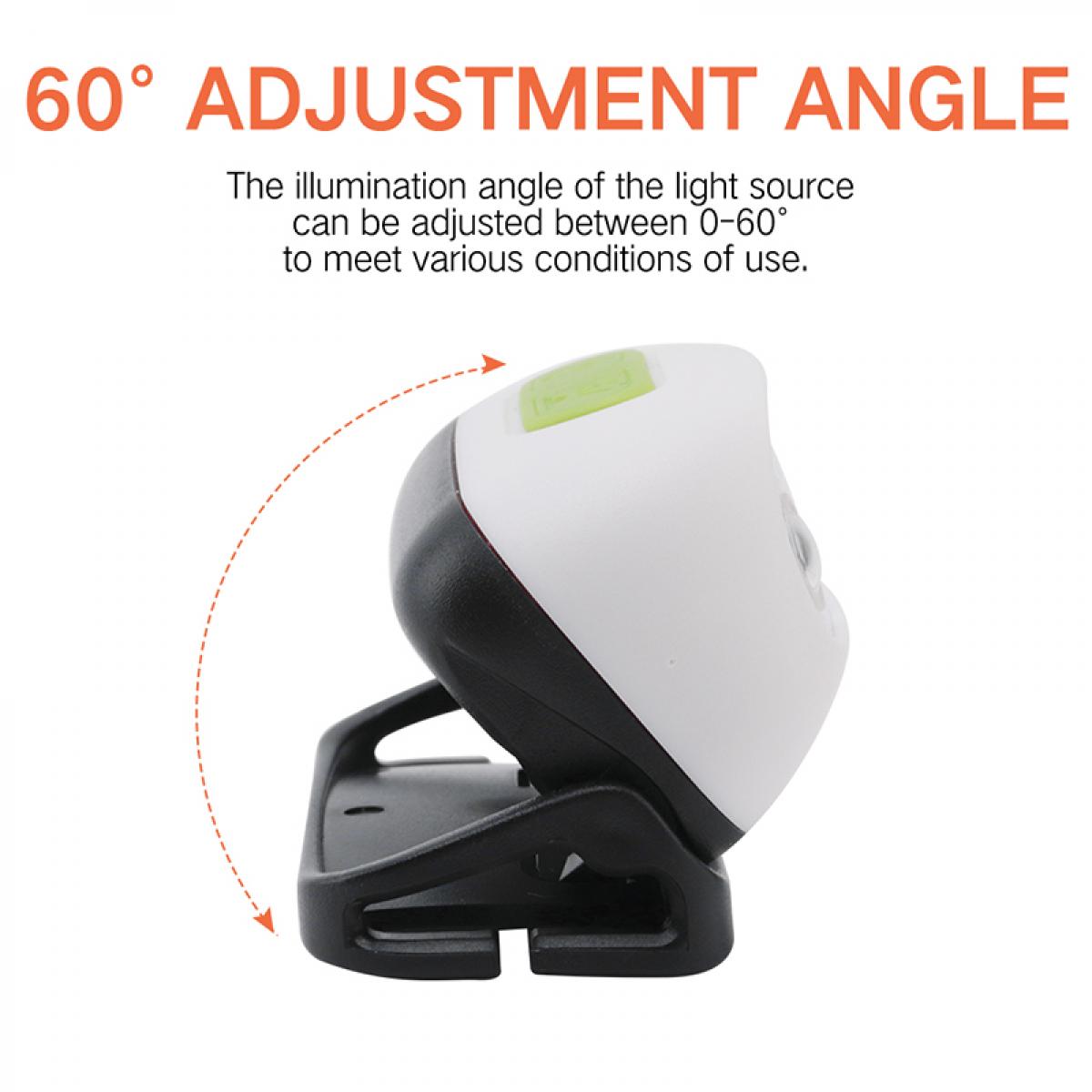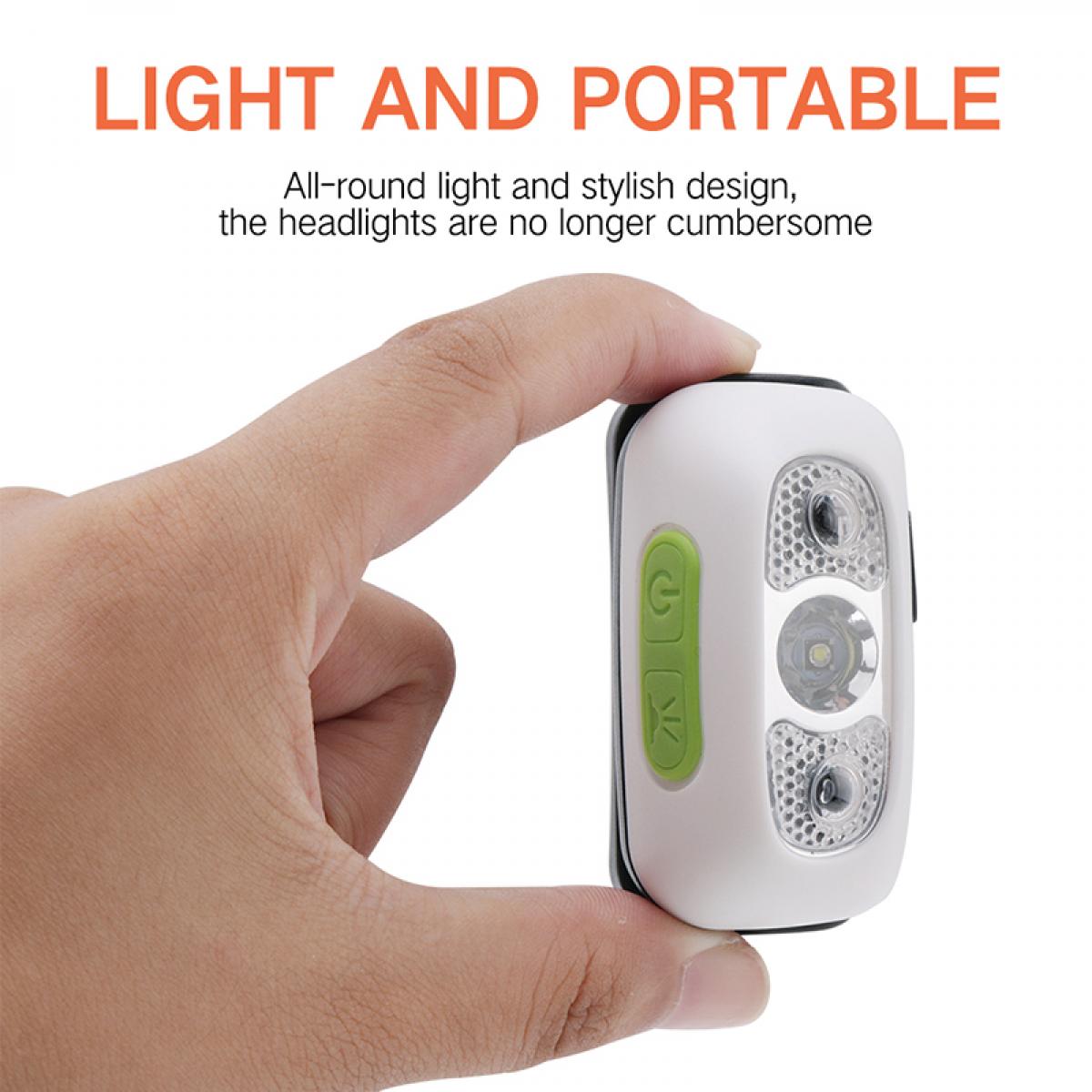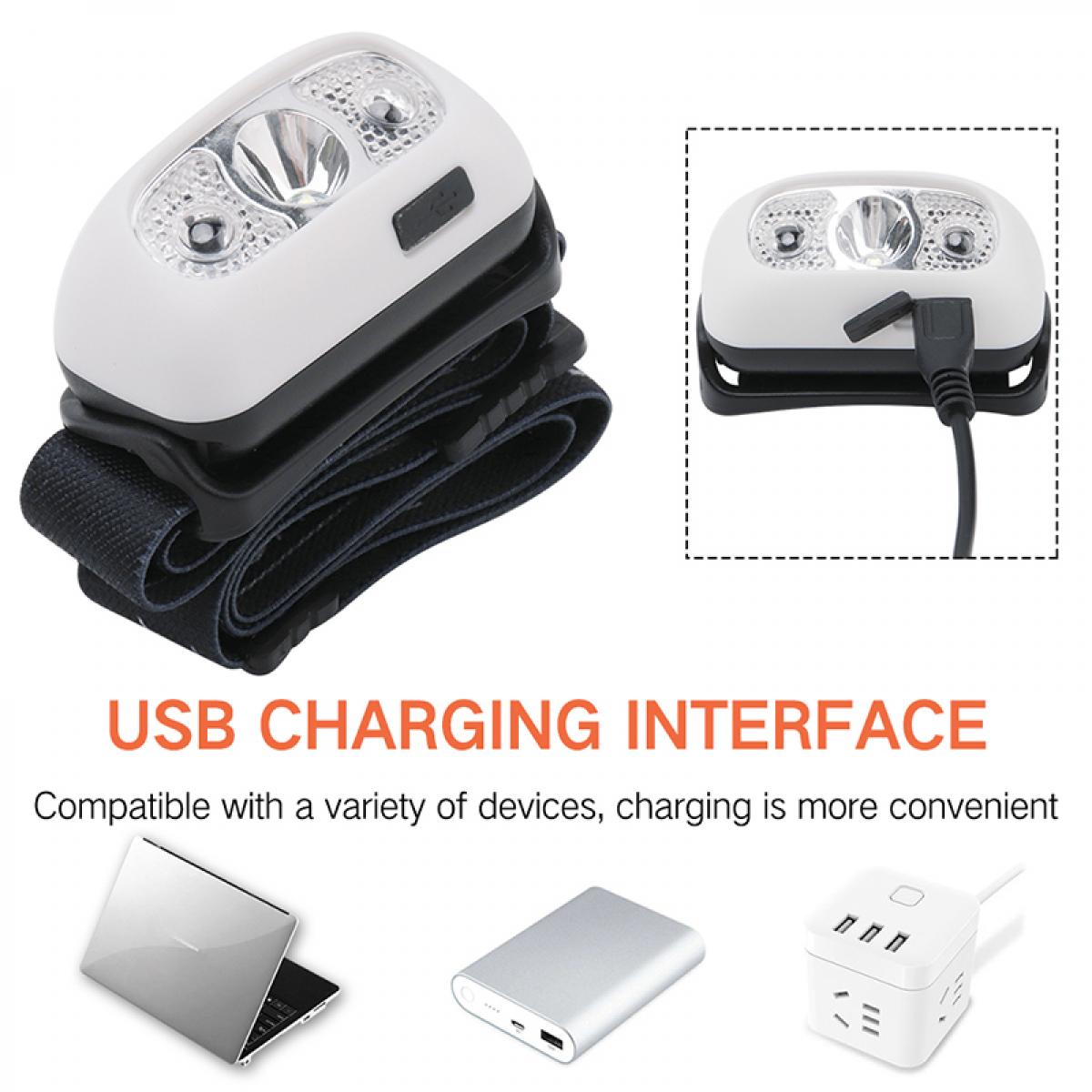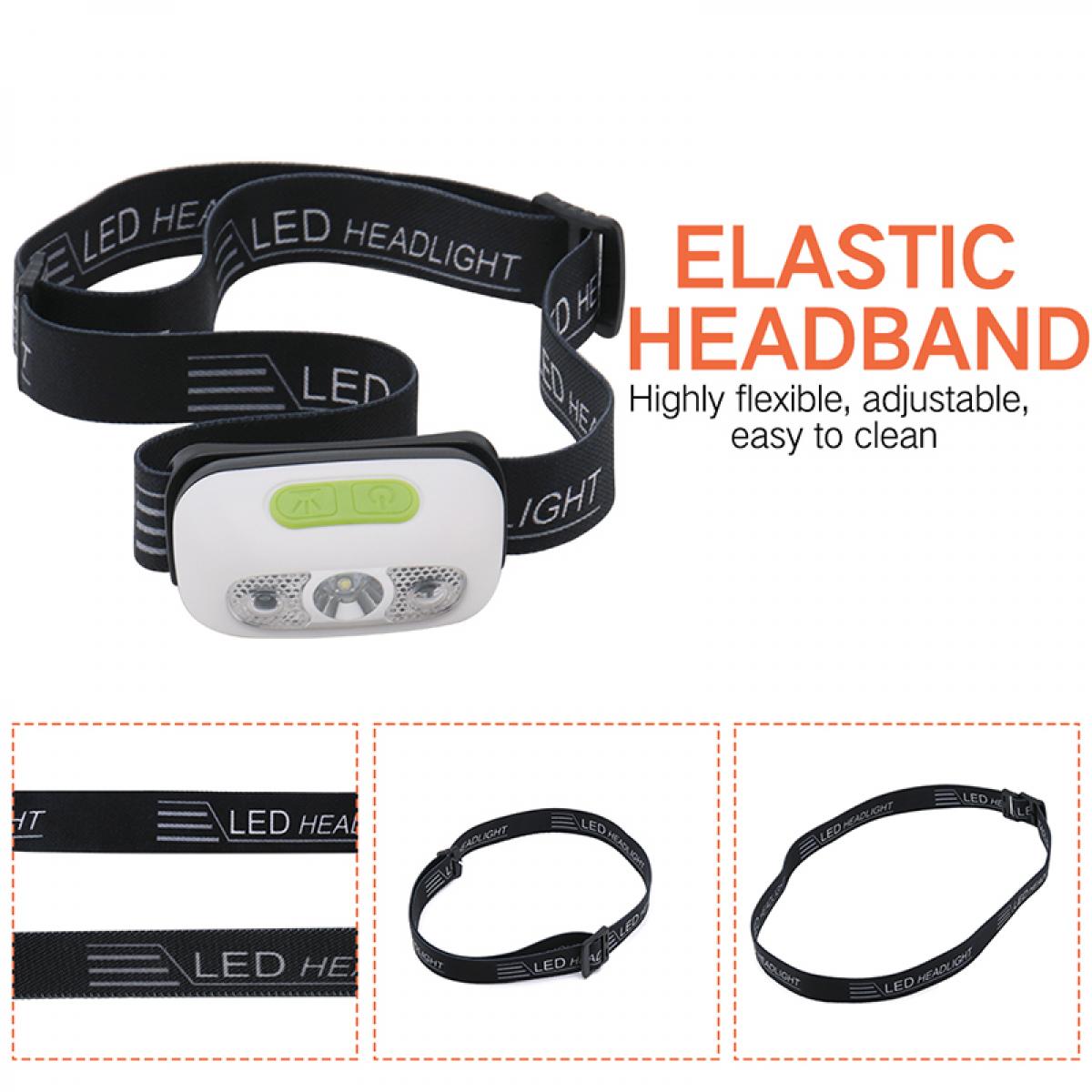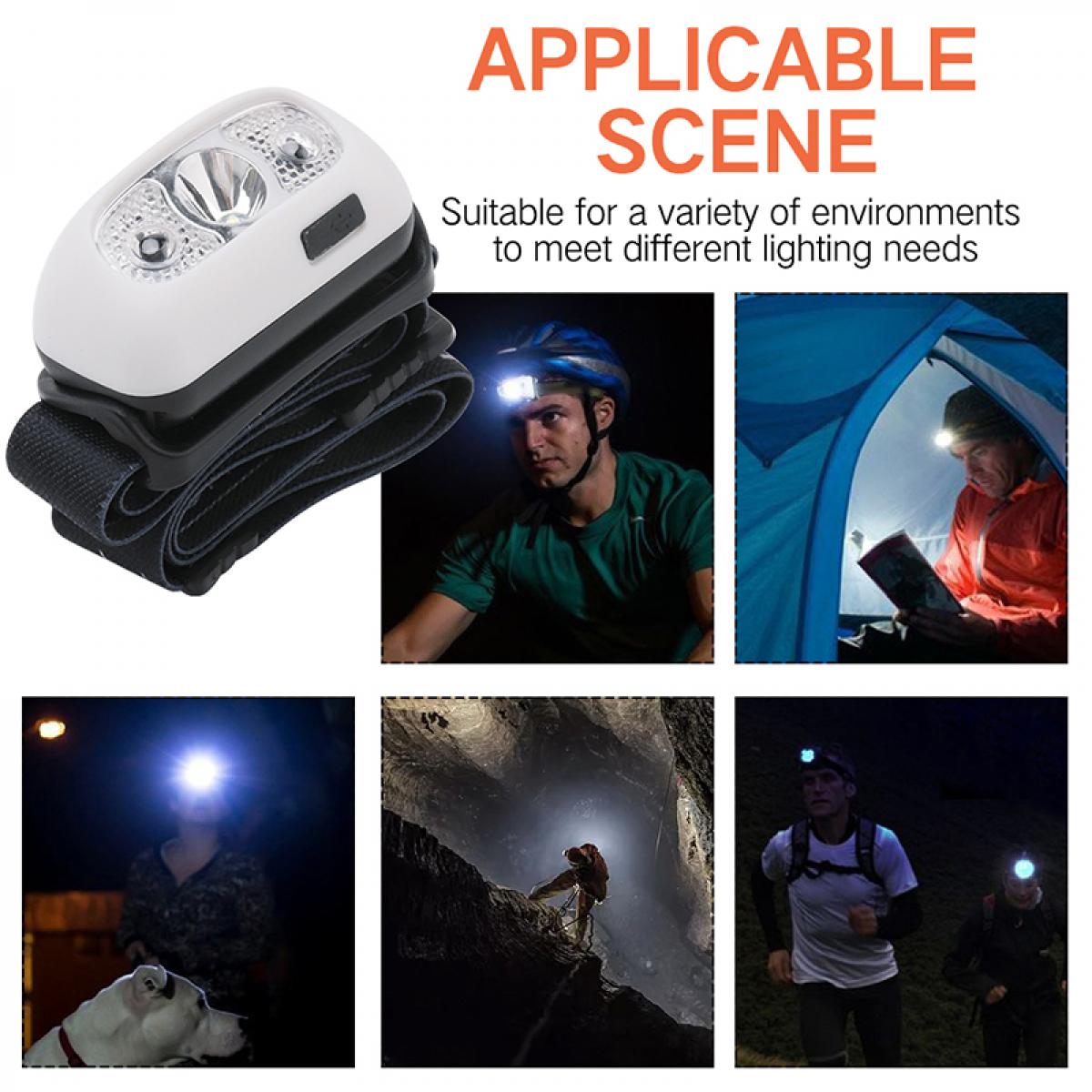 All Reviews
Image

All Star

5 Star

4 Star

3 Star

2 Star

1 Star
great battery life and brightness
Excellent product
28/03/2021
Bright light and rechargeable!
Works great!
09/12/2020
Very bright, stays in place
I bought this for my husband for work. He uses it every day and it has lasted for quite a while. It has a lot of useful features on it and the light is super bright. The band stays in place, without being uncomfortably tight.
20/11/2020
Wish I'd bought this earlier
I've had a few cheap headlights, but none as useful as this. Easy to charge, red light can preserve night vision, motion control can prevent startling wife when you come in from the shop with the bright white light still on. Several more options all work as advertised. Beats holding the penlight in my mouth.
04/11/2020
Motion Detection is useless
This light does the trick.Pros:USB ChargingBattery LifeCons:Motion Detection is uselessPivot for elevation wears out - headlamp now rotates down under its own weightToo many light modes- Have to click the button several times to turn off.
26/10/2020
I use my phone charger to recharge it.
Comfortable to wear. Very bright but charge doesn't last very long. Motion setting turns off to quick when activated so I dont bother to use it. I like that its rechargeable and doesn't use AAA batteries like my other one. Overall I'm happy with it.
27/02/2020
Great fishing headlamp!
This little guy is shockingly bright! Every time I turn it on I am amazed by how bright it is. My fiancé was especially excited by the red light feature and motion detection on/off feature, as he will be taking this fishing with him.
23/12/2019
No more holding a flashlight
Used it in the first night while jogging in the neighborhood. The band is adjustable, light weight and didn't slip down while jogging. It has various level of brightness and flashing options (red and white). I was surprised at how bright it is!
22/12/2019
Bright headlamp!
Used this headlamp for crawl space construction project. Held a charge for a long time! Also liked the wide and narrow lighting which allowed great vision while working close up or looking over a large area. Also has tilt options which were great when working in a tight space!
22/12/2019
Worked Wonderfully!
Wow, this head lamp is SO bright! Love all the different modes, and that it can be charged instead of constant battery changes like our previous head lamps. I'm thinking it will be helpful for many things, especially in the case of a power outage.
16/12/2019
There are no faqs for this product.