K&F TM2235(Golden) DSLR Camera Aluminum Travel Tripod With Ball Head Metal
Brand:

K&F Concept

K&F TM2235(Golden) DSLR Camera Aluminum Travel Tripod With Ball Head Metal, 22mm tube diameter,load capacity can reach 22.05lbs (10kg),provide security and stability support for your camera

Availability:

In Stock

89.99

https://www.kentfaith.com/KF09.022_tm2235-golden-dslr-camera-aluminum-travel-tripod-with-ball-head-metal-quick-release-plate
Buy 2+ items get
10% off
!
Features
• 22mm tube diameter,load capacity can reach 22.05lbs (10kg),provide security and stability support for your camera
• 2-section center column,5-section adjustable-height legs can be folded to 12.8 Inch
• Foldable,detachable,relexed storage,1.6kg more convenient to carry
• High quality die casting of head,metal twist lock,increasing stability
• Ball head can be rotated 360 degrees, helping to expand camera activity range when panoramic shooting
KF-TM2235
Lightweight Aluminium
DSLR Camera Tripod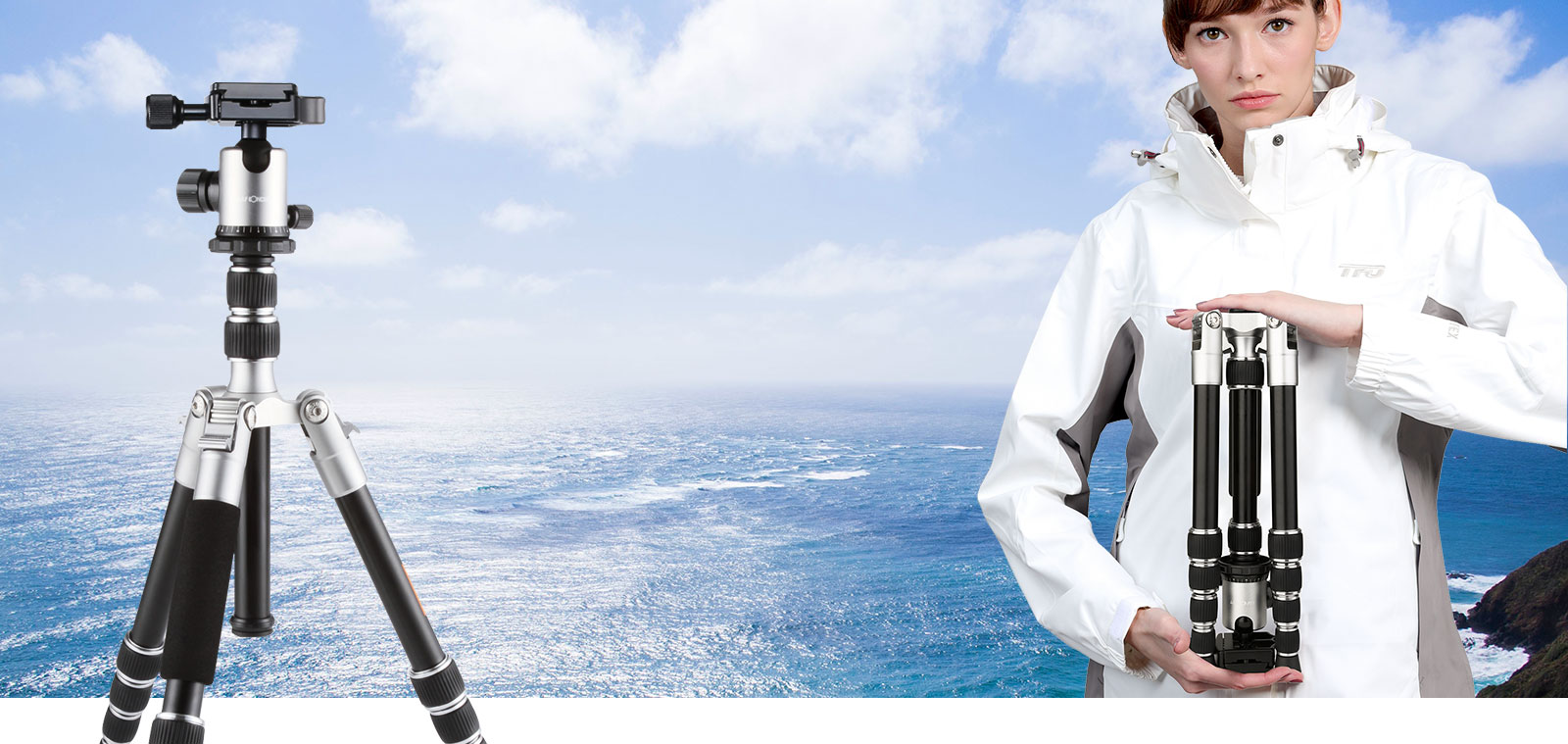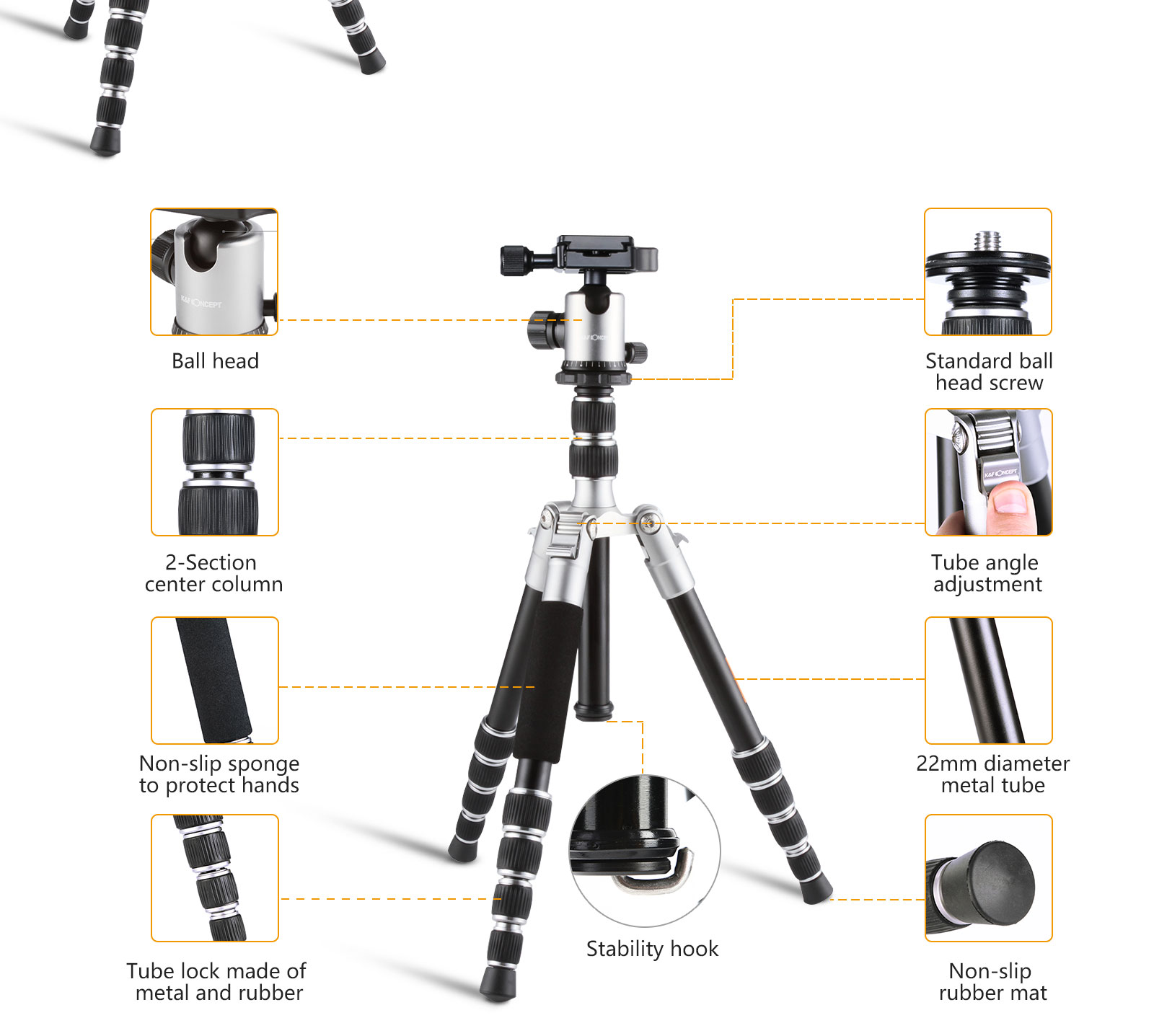 360°PANORAMIC SHOOTING
More accurate panoramic synthesis.

Fix the tripod,and keep it in horizontal position,then make it rotate uniformly.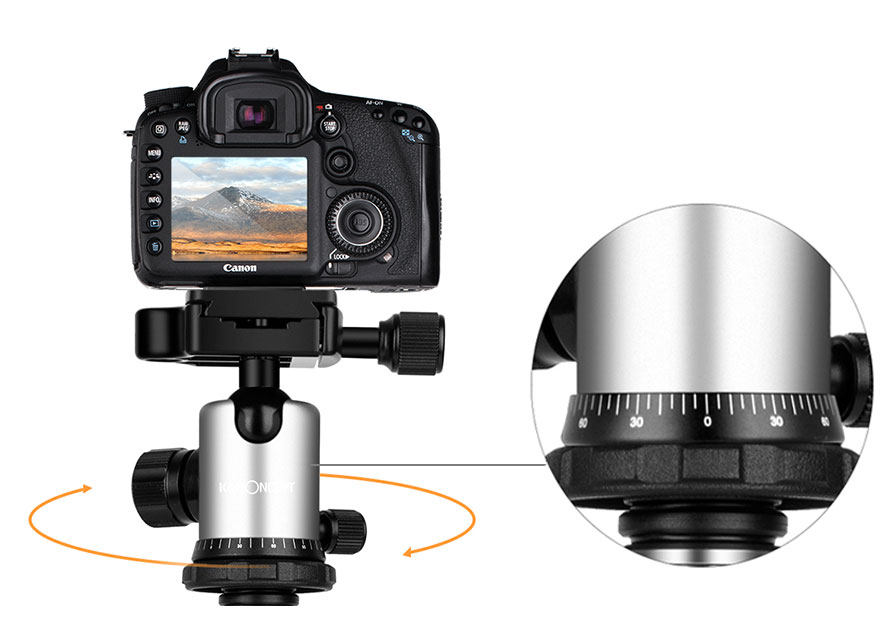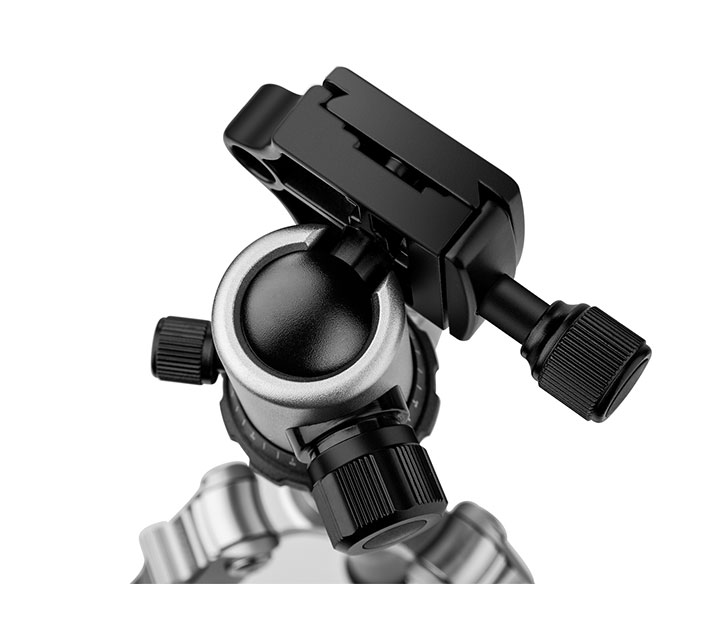 1.1"(28mm) BALL HEAD
22lbs(10kg) LOAD
Large spheres are more stable.
Rubber gasket & Back security plug

MACRO PHOTOGRAHY
Lowest angle shooting, macro shooting, and special photography can be achieved through inverted central axis.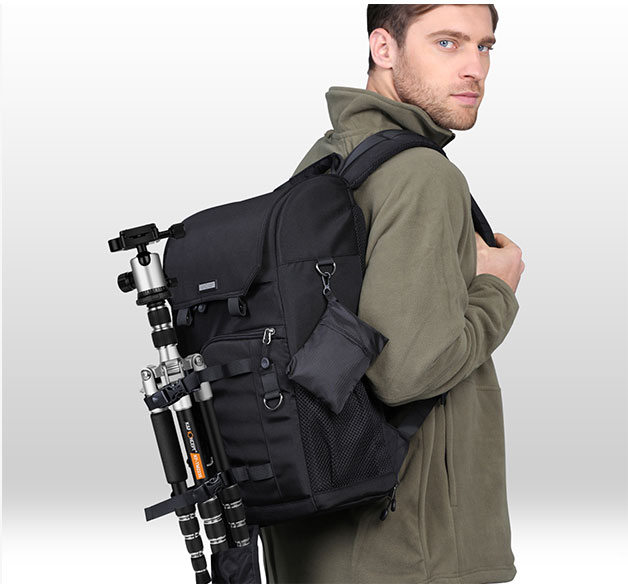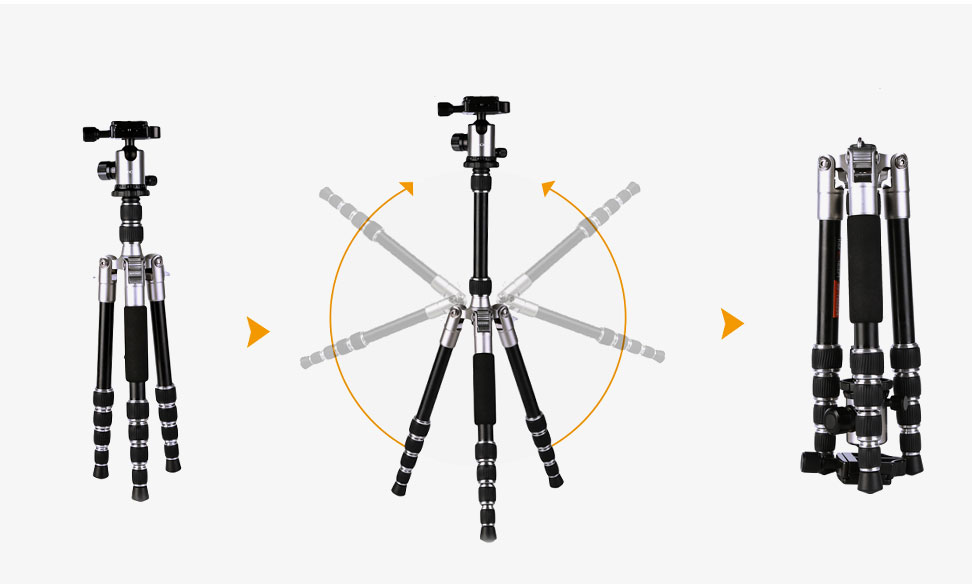 Light and easy to carry
The 3 Tubes of tripod can be folded 180° reversely, which can save space and make it more convenient to carry.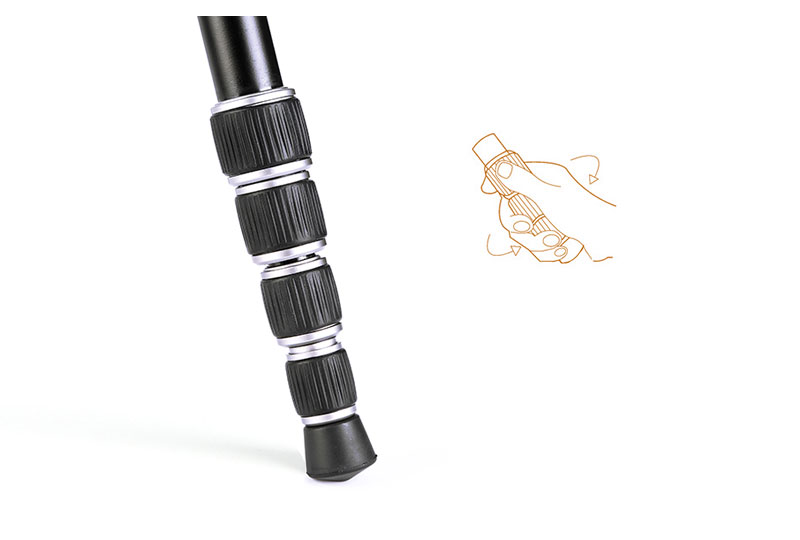 Anticlockwiserototion to right, Clockwise rotation to loose
5-section adjustable-height
legs
Metal material tube lock system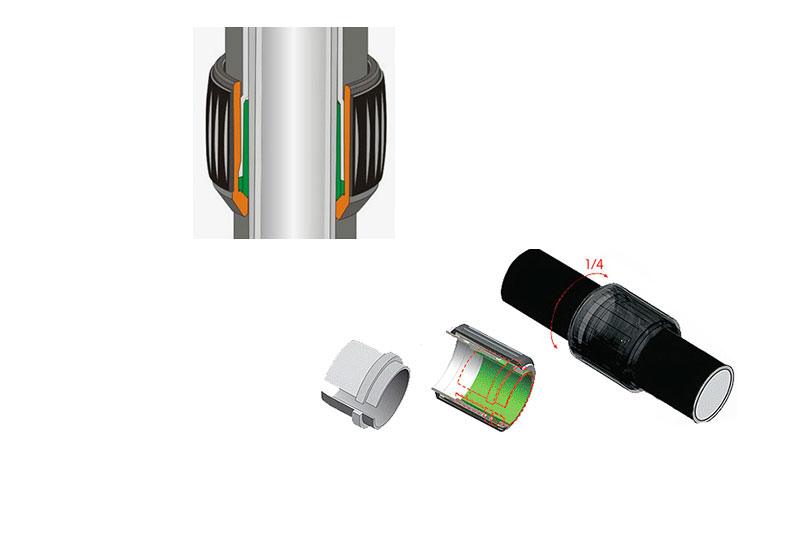 Tube quick locking system
Redesigned tube system use not only ALR, but the lightest and newest one-piece lock system QLS to make lock ring united with lock button.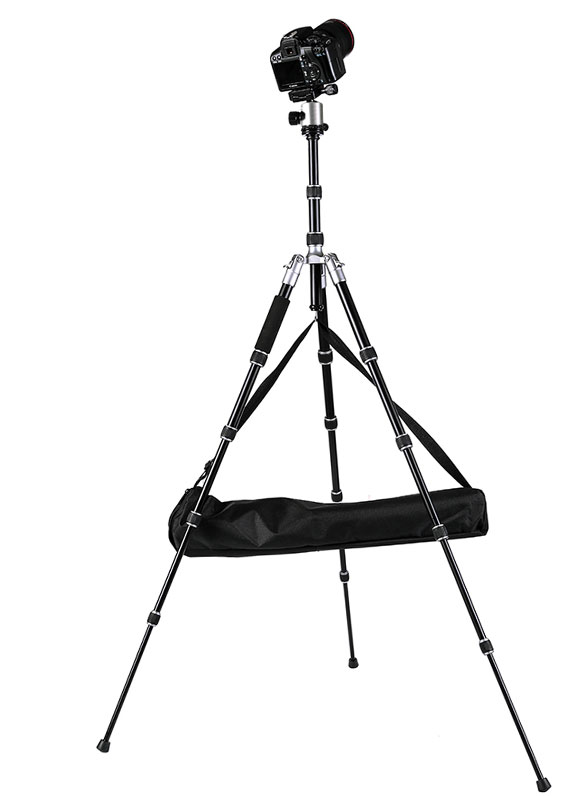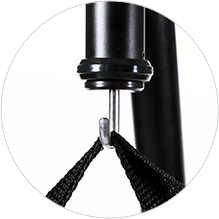 When hang weight, the hook will reach out auto matically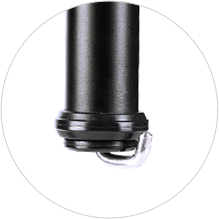 When take weight down, the hook will retrack automatically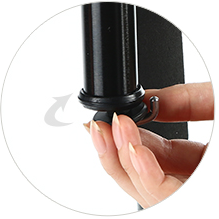 Install downward to realize overhead shooting
Automatic stability suspension system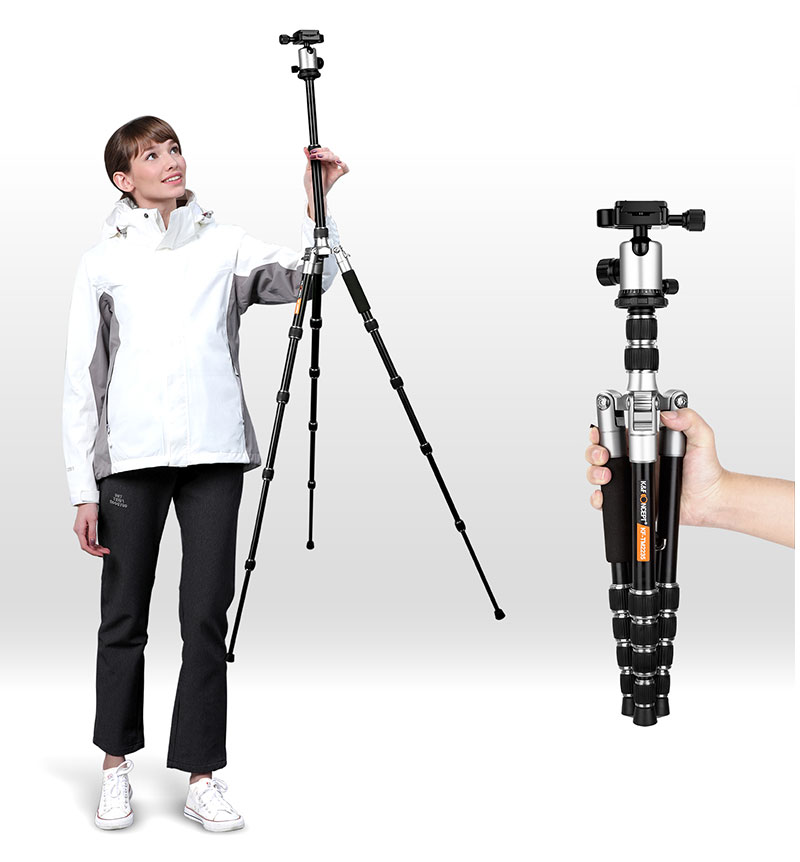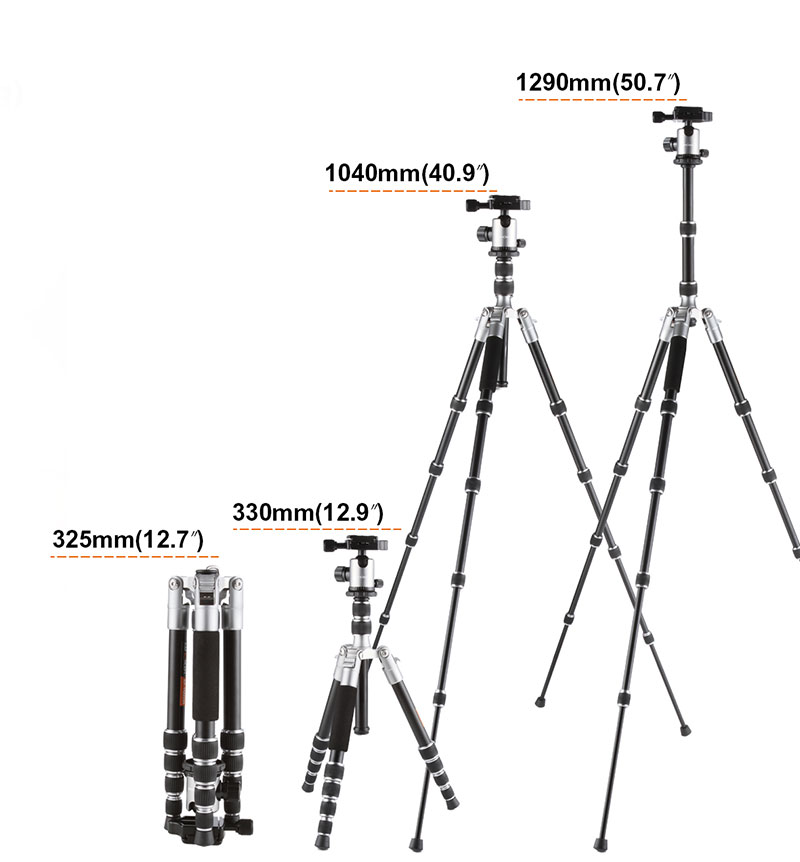 K&F TM2235(Golden) DSLR Camera Aluminum Travel Tripod With Ball Head Metal
I am extremely impressed
One of my best items I have ever owned. I am extremely happy with this product and have used it everytime I take photos or videos. woohoo! :D