77mm HD Circular Polarizing CPL Filter
Out Of Stock
Product Unavailable
No Cancellation Fee
Free shipping to eligible country
Brand:

K&F Concept

Buy K&F Concept 77mm hd circular polarizing cpl filter online, worldwide free shipping and 30 days return guarantee.

SKU0550

Availability:

Out Of Stock

19.99

https://www.kentfaith.com/SKU0550_77mm-hd-circular-polarizing-cpl-filter-cleaning-cloth
Buy 2+ items get

10% off

!
Features
• Increases color saturation, creating deep, rich scenic images.Ultra slim 5.45mm magnalium frame, helps to avoid vignetting.The filters are all double-threaded, so you can stack your lens cap and other accessories as needed.Helps to reduce the amount of light entering the lens
• Color and contrast enhancement:Light rays which are reflected by any surface can become polarised so polarising filters are used to select which light rays enter your camera lens. Slim CPL filters allow you to remove unwanted reflections from non-metallic surfaces such as water, glass etc. They also enable colors to become more saturated and appear clearer with better contrast. This effect is often used to increase the contrast and saturation in blue skies and white clouds.
• REFLECTIVE TECHNOLOGY: Glass blocks and prevents certain light rays that cause reflections and glare, giving your photos a more vibrant look! The effect can be seen through the viewfinder and can be changed by rotating the filter frame.
• Microfiber Cleaning Cloth:Ultra gentle! Extremely fine microfiber leaves zero scratches, streaks or marks. Safe for all lenses.deal for cleaning oil and dirt off eyeglasses, iPhone/iPad and other touch screens, binocular lenses, digital SLR and other camera lenses, GPS devices, and other delicate optics.
• Compatible with the CANON EOS(6D, 5D Mark III) DSLR Cameras. EF 24-105mm f/4 L IS USM Zoom Lens.Also compatible with the NIKON D600 DSLR Camera. 28-300mm f/3.5-5.6G ED VR II AF-S Zoom Lens.
Frequently Bought Together
What is a CPL?
The use of lens filters can transform your photograph completely, as it allows you to go beyond the usual and explore something creative with your gear. Among multiple filters, a circular polarizing filter (CPL) is one such creative tool using which you can enhance the final photo that appears on your camera LCD screen.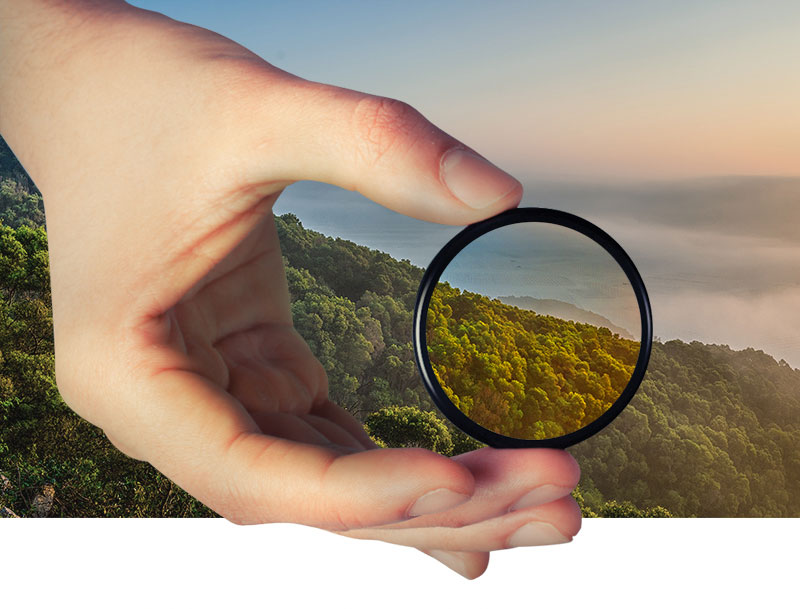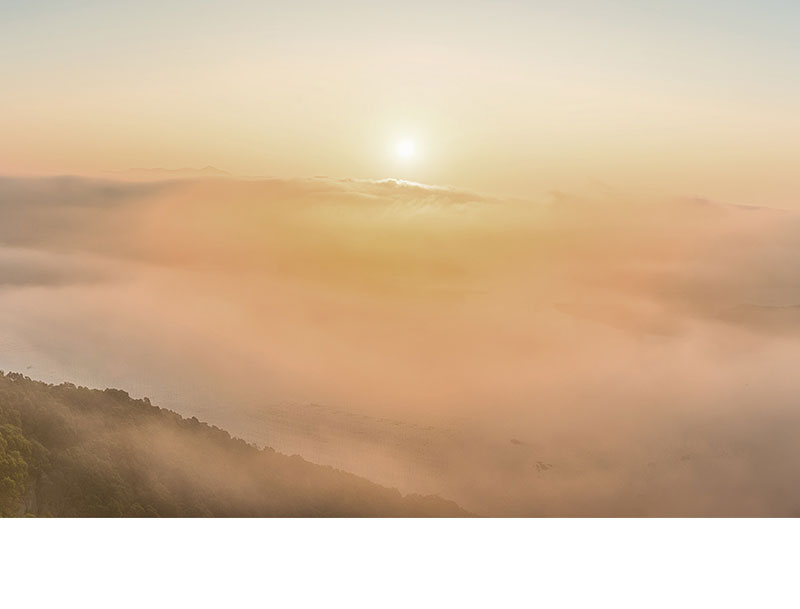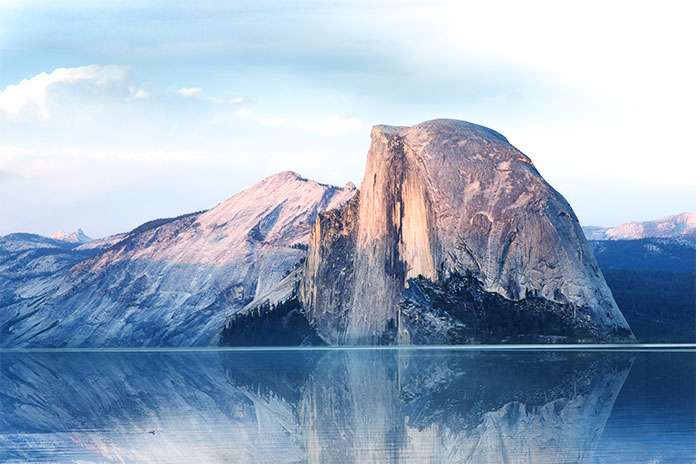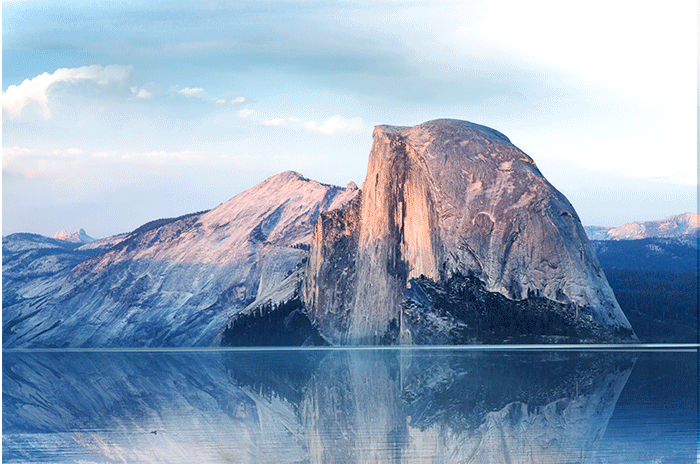 With the use of a Circular Polarizing filter (CPL) on your lens, you can enhance the colors in the sky as well as the elements in your frame. This is made possible as the CPL filter, when rotated at a particular angle minimizes the haze in the sky and enhances the color by reducing the polarization effect caused by sunlight.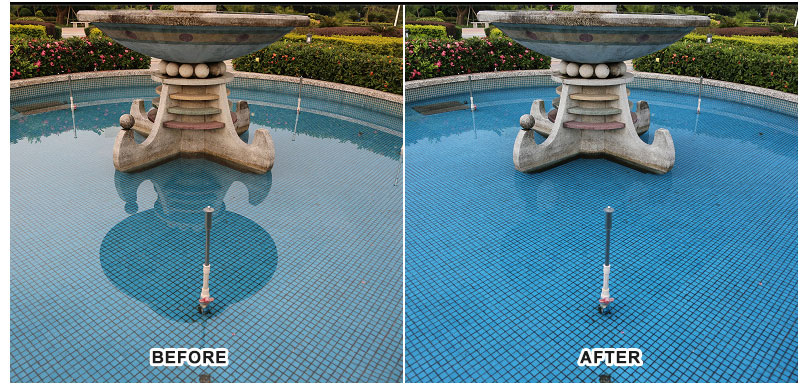 Enhancing colors and increasing contrast
Discussing the two images above, you can clearly see how mounting the CPL filter almost completely eliminates the reflection visible in the water body. Isn't that magical?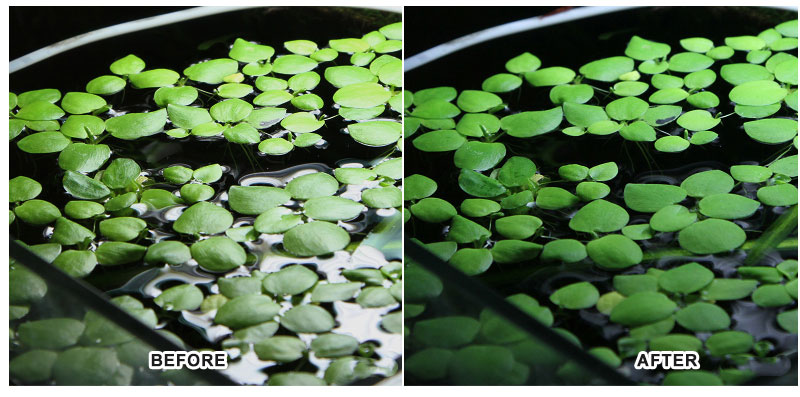 Dramatically reducing reflections
Using a CPL filter can allow you to minimize the mirror image being caused by in the reflective element in your frame. All you have to do is simply rotate the filter to the required angle.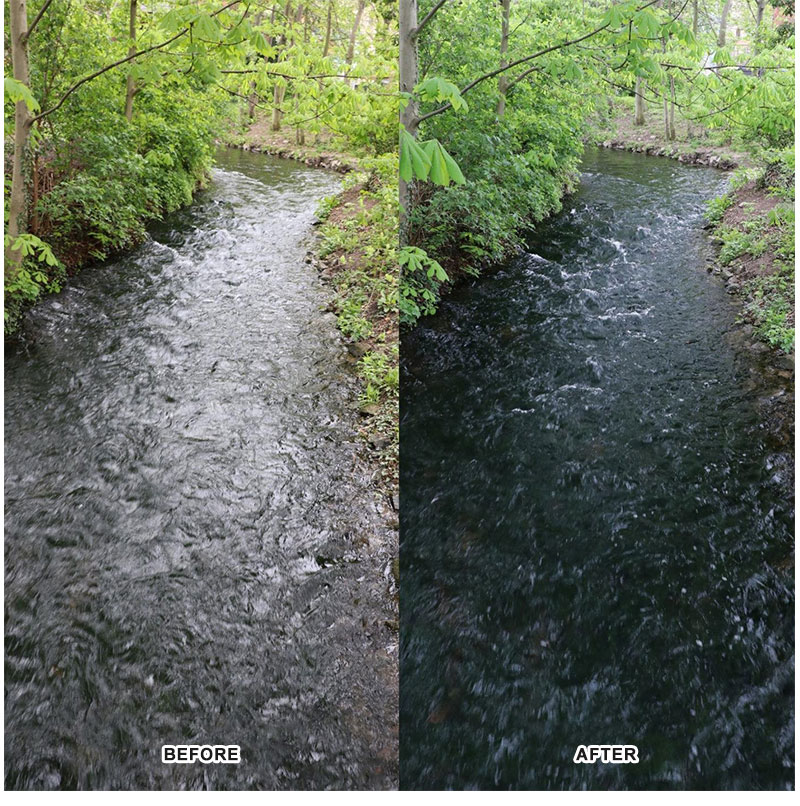 A CPL Filter Cuts Reflections
While taking photos of glass buildings or landscapes with a water body in the frame, it can be really challenging to get rid of the reflections being caused by sunlight. You might have to change your composition or wait for the light to change in order to get a reflection-free image.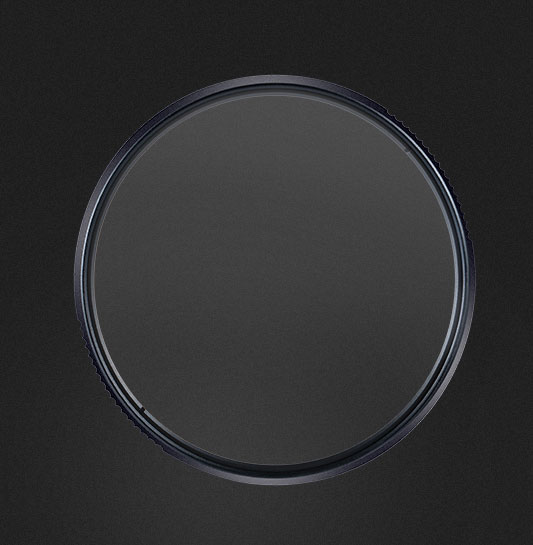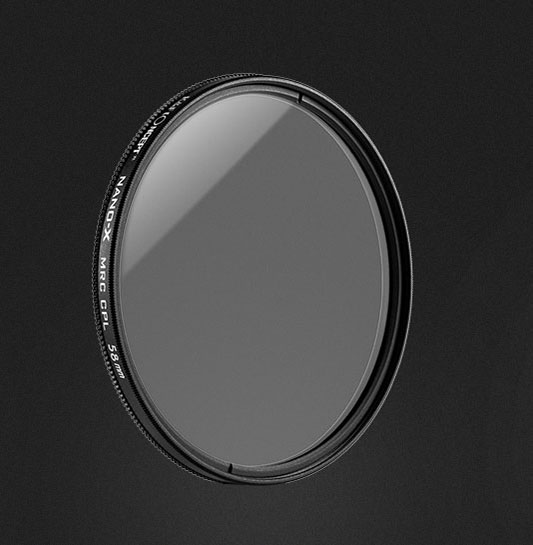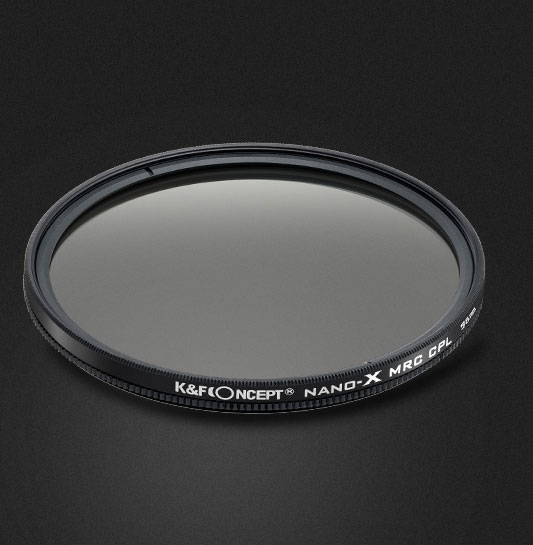 Does the job
Great for a multitude of purposes. did the job did not know it was there most of the time.
Good and bad depending on your view
I find that the effect of this one is a lot weaker than my cheaper branded 58mm that said there is ZERO distortion i find on this. Its obviously made of of glass just not as strong a difference. I still like it though as im mainly using it to correct problems caused by reflections .. not for modifying the colors of the skies as some use them for.
Five Stars
Great product great price
Azulea las fotos
Lo compré por error, buscaba un filtro que simplemente protegiera la lente de mi cámara. Este filtro resta luminosidad y vira ligeramente las imágenes a un tono azulón,
filtro polarizzatore
prodotto valido a un buon prezzo, buona anche la dotazione (scatola di protezione, pezzetta di pulizia) un giusto compromesso tra prestazioni e costo
These images belong to K&F Concept end users.
| Image | Lens | Filter Size (mm) |
| --- | --- | --- |
| | 135mm F2.0 ED UMC | 77 |
| | 3M-5A-MC 500mm f/ 8 | 77 |
| | 3M-5A-MC 500mm f/ 8 | 77 |
| | Angenieux 28-70mm f/ 2.6 | 77 |
| | Bower 24mm f/ 1.4 | 77 |
| | Canon EF 100-400mm f/ 4.5-5.6 L IS II USM | 77 |
| | Canon EF 100-400mm f/ 4.5-5.6 L IS USM | 77 |
| | Canon EF 16-35mm f/ 2.8 L USM | 77 |
| | Canon EF 16-35mm f/ 4 L IS USM | 77 |
| | Canon EF 17-35mm f/ 2.8 L USM | 77 |