K&F XK43 82mm Natural Night Filter
Free shipping to eligible country
Brand:

K&F Concept

K&F XK43 82mm Natural Night Filter Reduces light pollution for clear night skies or star.

KF01.1120

Availability:

In Stock

79.99

https://www.kentfaith.com/KF01.1120_82mm-natural-night-filter
Buy 2+ items get

10% off

!
Features
• Reduces light pollution for clear night skies or star.
• Multi-coated.
• German optical glass.
• Alloy aluminium frame.
Frequently Bought Together
Natural Night
The distinct filter is designed to block the wavelengths of light created by mercury vapour, sodium and other Low CRI lights that are often used as streetlights. These lights are usually yellow/orange and are the primary cause of light pollution around cities. This makes capturing beautiful nightscapes near cities very difficult.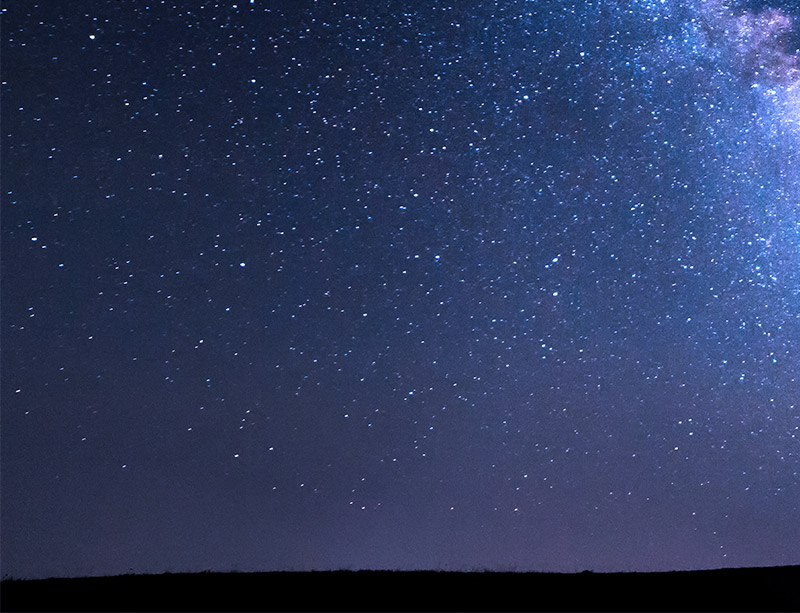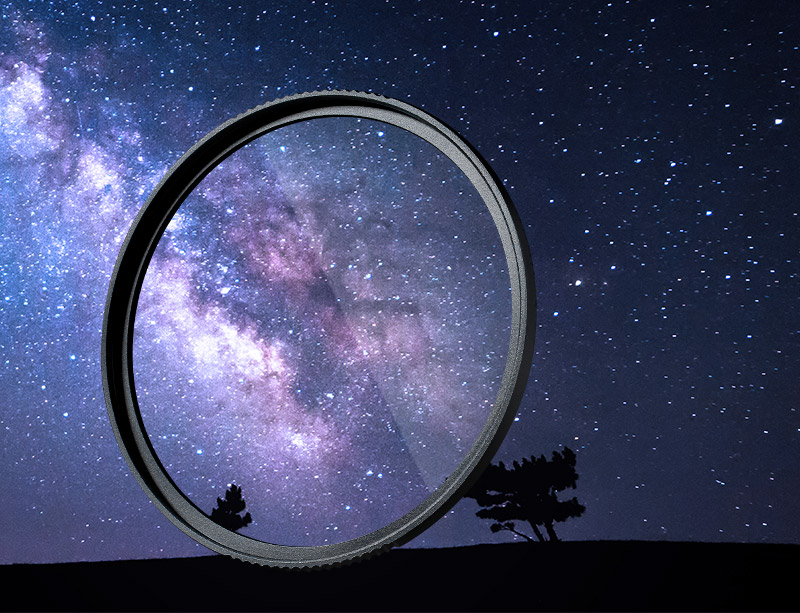 Multi-layer Anti-reflective CoatingTo Remove Light Pollution
If you are an ight photographer then you almost certainly have run into the horrible yellow glow of light pollution or the ugly yellow cast that street lights spread over urban nightscapes. This light pollution and yellow cast can hide stars and mess with the white balance of your scene.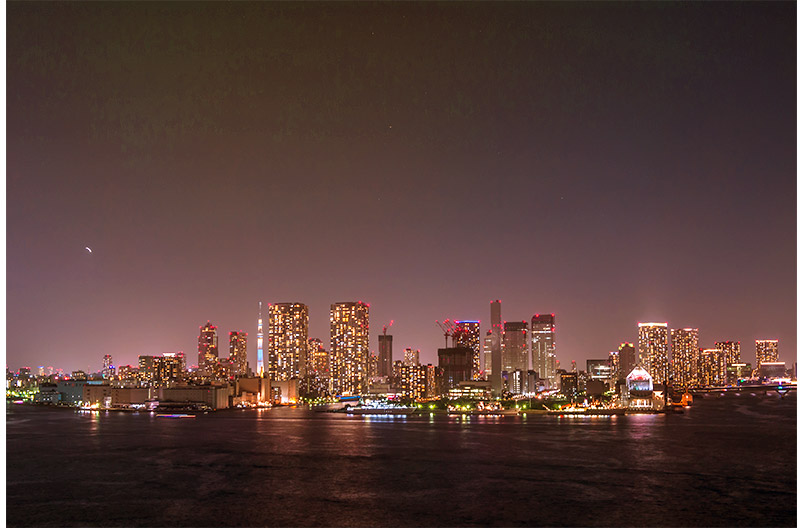 Without Natural Night Filter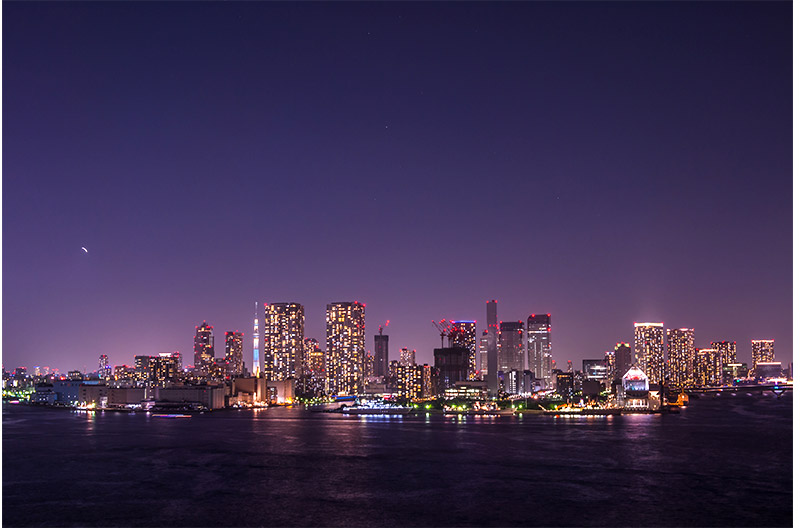 With Natural Night Filter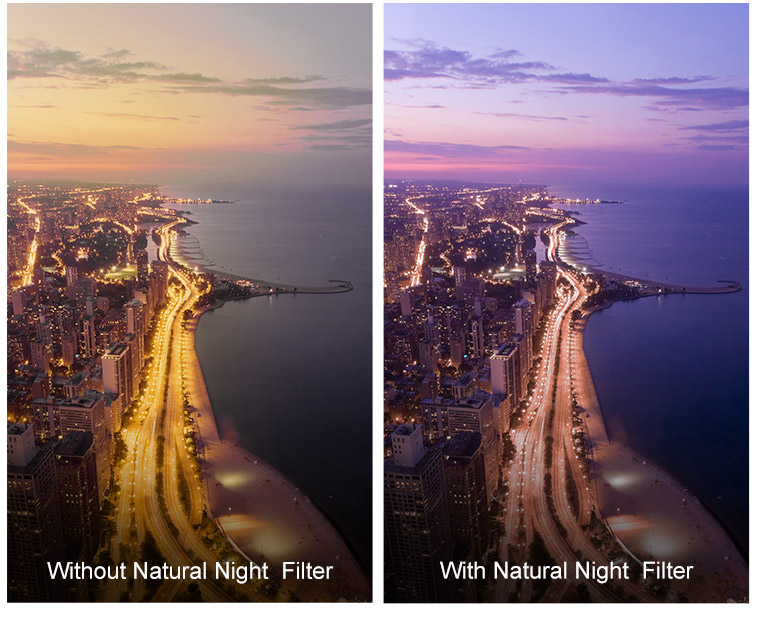 Keep far away from light pollution when enjoying the wonderful night
As you can see there is a significant difference in the yellow cast caused by the lights of the city. You also have an increase in the contrast of the image, especially in the areas that were washed out by strong nearby street lights. But you will also notice that you have a more magenta sky. Personally, I prefer the magenta sky over the yellow/green sky. But that is also an easy adjustment in post-processing.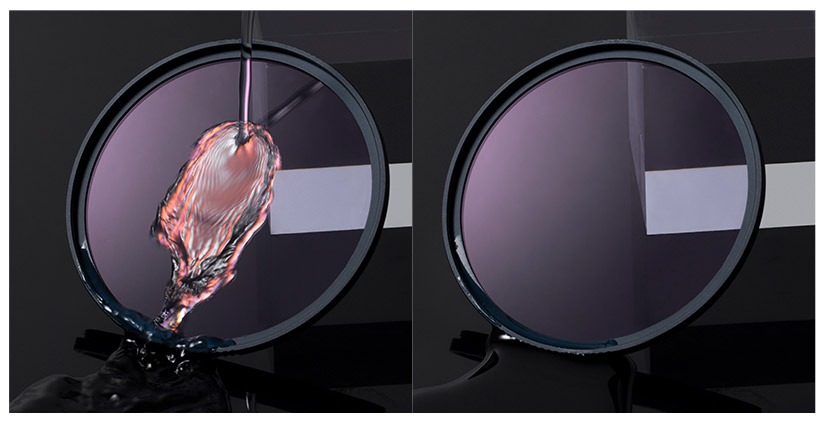 Nanometer Coating
The night filter is a glass filter that is coated with a double-sided multi-layer waterproof and oil resistant coating. This reduces ghosting and flaring and also prevents the natural oils on your skin from sticking to and smearing the filter.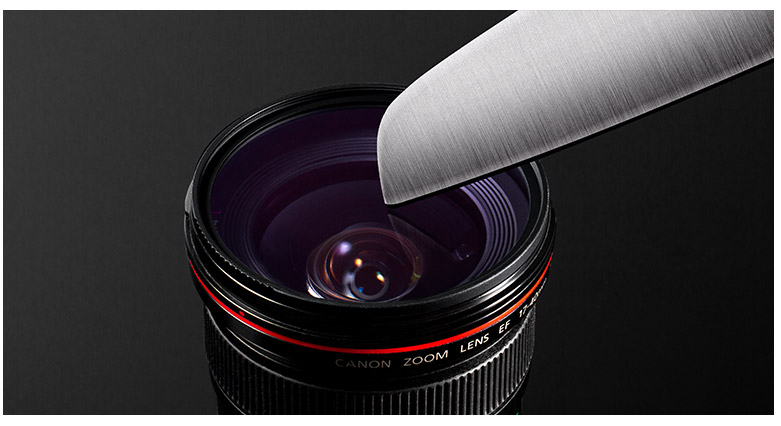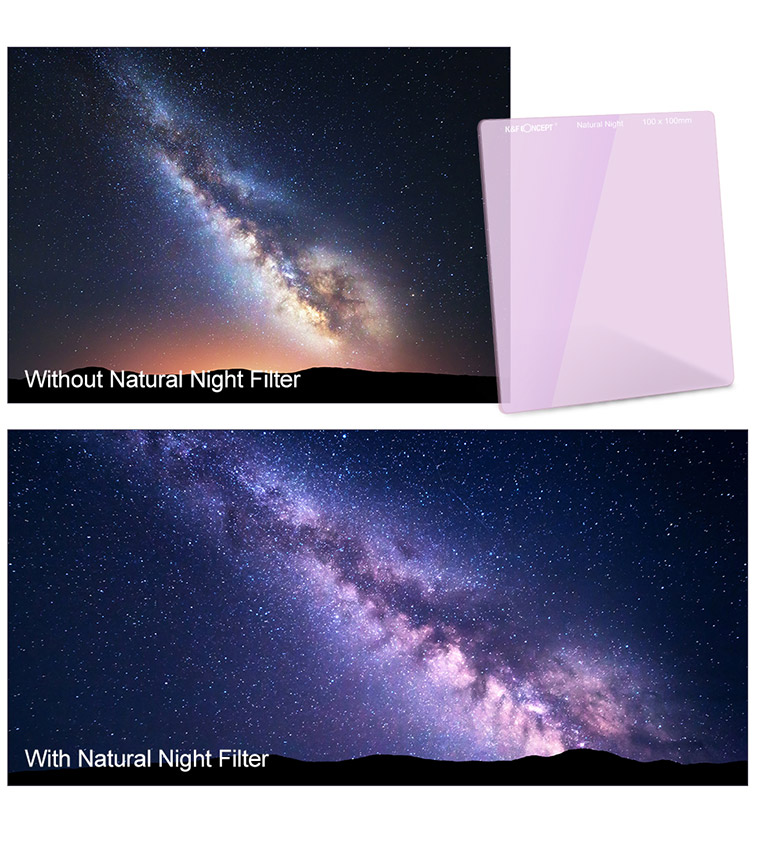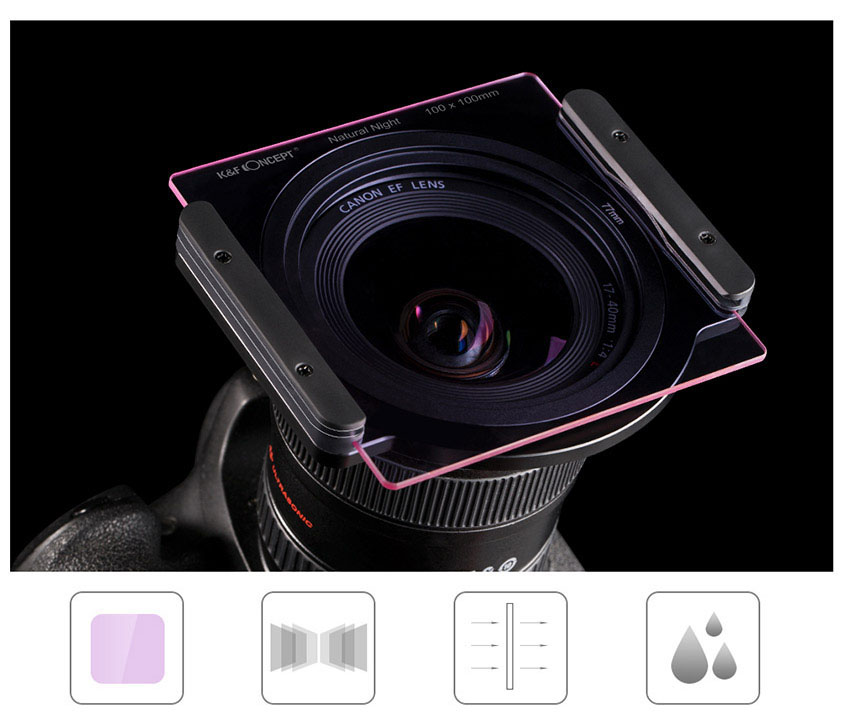 Colored
glass
Double-sided multilayer
anti-reflection coating
Double polishing
technology
Waterproof
and oil-proof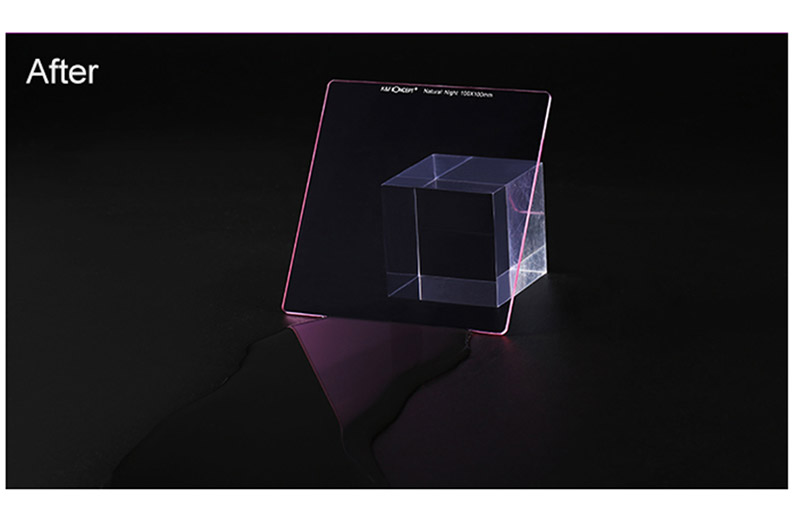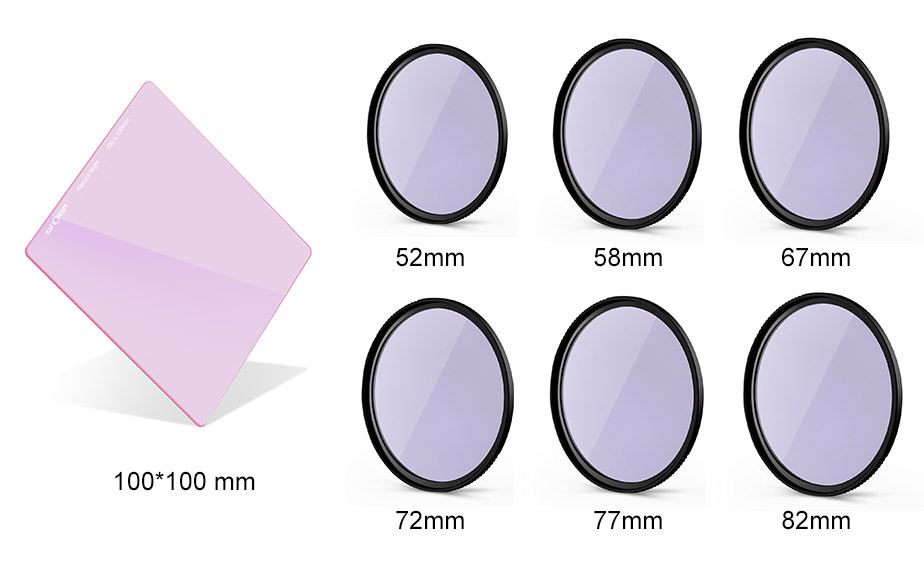 The filters are available in a variety of sizes to fit multiple filter holders.
worthwhile
high quality does what its supposed to do
Good value for what appears to be a very high quality light pollution filter
Construction is very good with rubberized edge ridges for easy installation and removal, especially important for a filter that will only be used for night sky photography. Light transmission is good with no apparent chromatic aberration from edge to edge. The filter doesn't easily attract dust and cleans well with a quality microfiber cloth. While I've only taken a few night test shots, the filter appears to be very effective, especially for sodium vapor light pollution. One more item of note - the filter case is the best I've ever received with a filter of any price!
Worth the Cost? Initially, yes.
Hello! I recently received this filter and have only used it once thus far. It definitely makes a huge difference in the lighting when used for color images when doing night photography. I am going to try it again this weekend and will update after a more extensive trial & some B&W images as well. I have some questions about clarity that my initial test didn't quite clear up, which may have just been related to focus points/depth of field. Should that test go well, I'd adjust to 5/5 stars. There aren't many options for this style of filter and this was the most affordable one I found on Amazon.
Filter
size
82mm
Transmittance
∕
Multi-Coating
Antireflection
√
waterproof
√
scratch-resistant
√
HD
√
Filter Material
Optical glass
Pattern
√
Filter Thickness
3.3mm
Shape
Circle
Ring Material
Aviation aluminum alloy