Camera Light LED Video Light Panel for Camera Camcorder Lighting in Studio or Outdoors 3200K to 5500K Variable Color Temperature
Free shipping to eligible country
K&F Concept Camera Light,LED Video Light Panel for Camera Camcorder Lighting in Studio or Outdoors 3200K to 5500K Variable Color Temperature

KF34.012

SKU:

KF34.012

44.99

https://www.kentfaith.com/KF34.012_led-camera-camcorder-video-light-panel-for-lighting-in-studio-or-outdoors-2800k-to-6000k-variable-color-temperature
Description
* Adjustable color temperature and adjustable brightness:204 high power LEDs video light,You can change temperature (3200k-5500k) quickly, LCD panel shows clear brightness and colour temperature readings, lets you operate easily and work more effectively.
* Compatible:1/4 screw interface,compatible with camere,Camcorder Video,flashlight tripod and handle.
* High quality:The high quality aluminum alloy plate cover makes the LED photography light more durable; Exquisite execution; Side vents for fast heat dissipation, easy to cool.
* High color rendering index:Topest CRI90 cab completely with perfect color of sunlight and ensure that its light is natural lifelike .
* Kit includes: Battery and Charging Cable, you needn't to buy the battery. A comfortable handle,it is especially suitable for outdoor photography.
Shipping
Free shipping to eligible country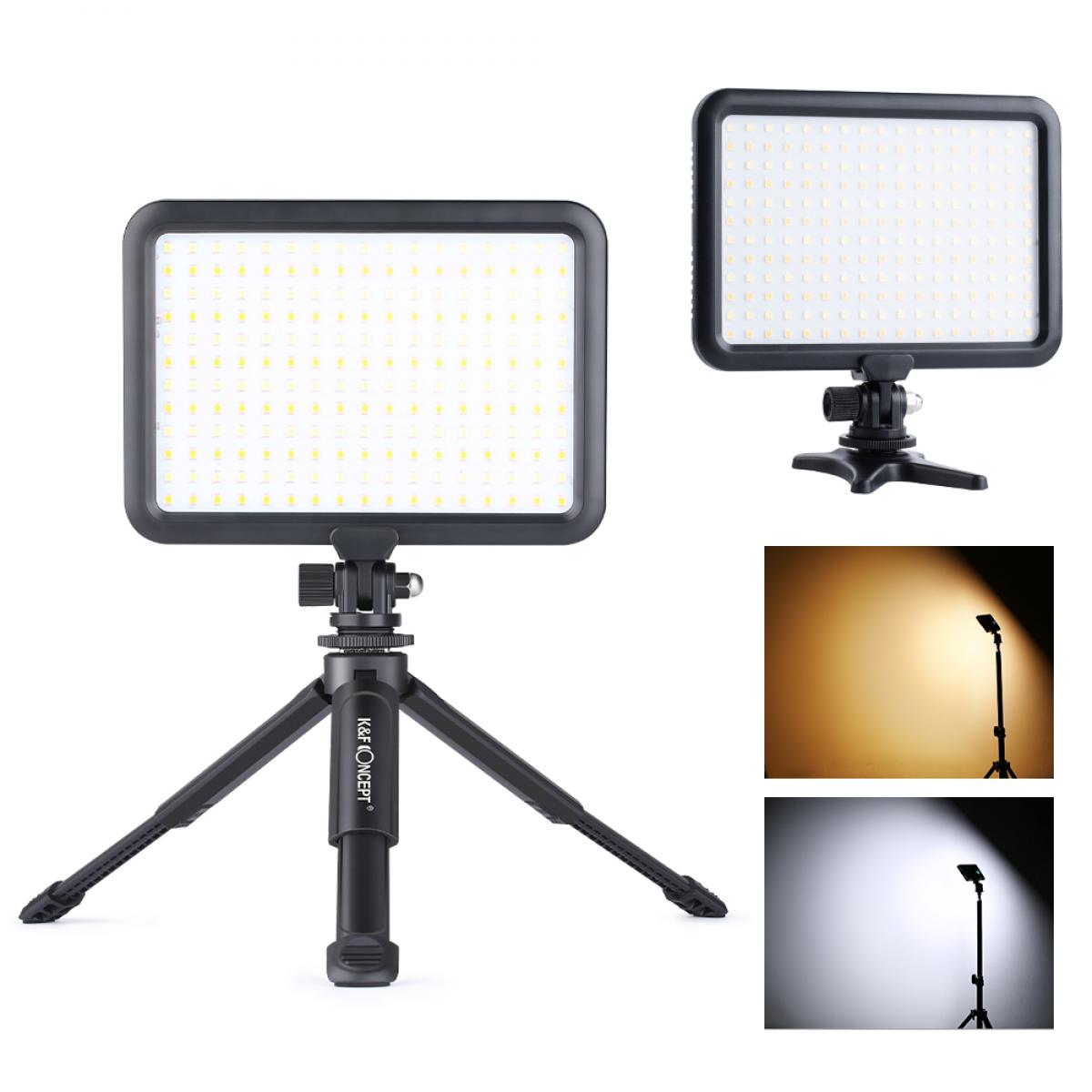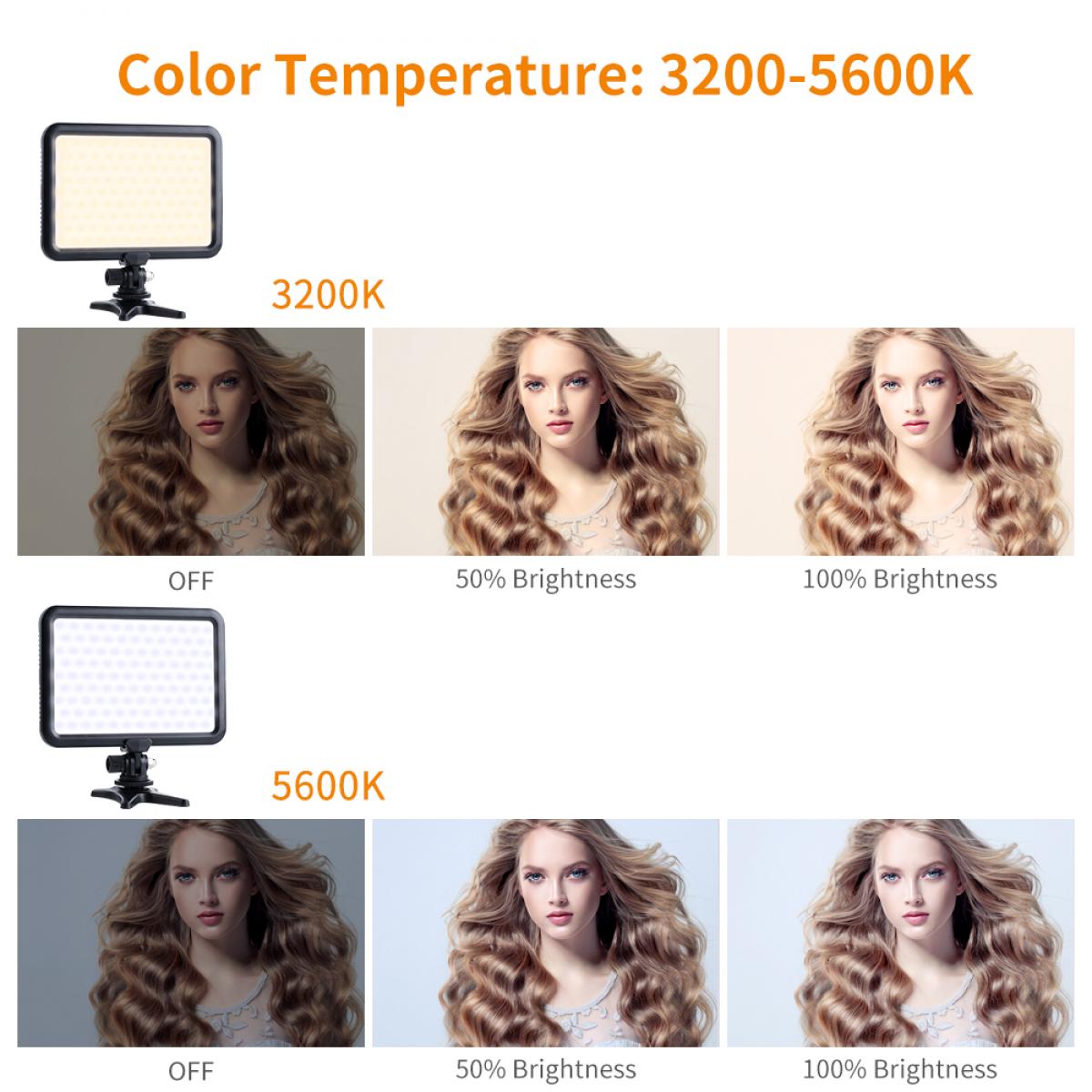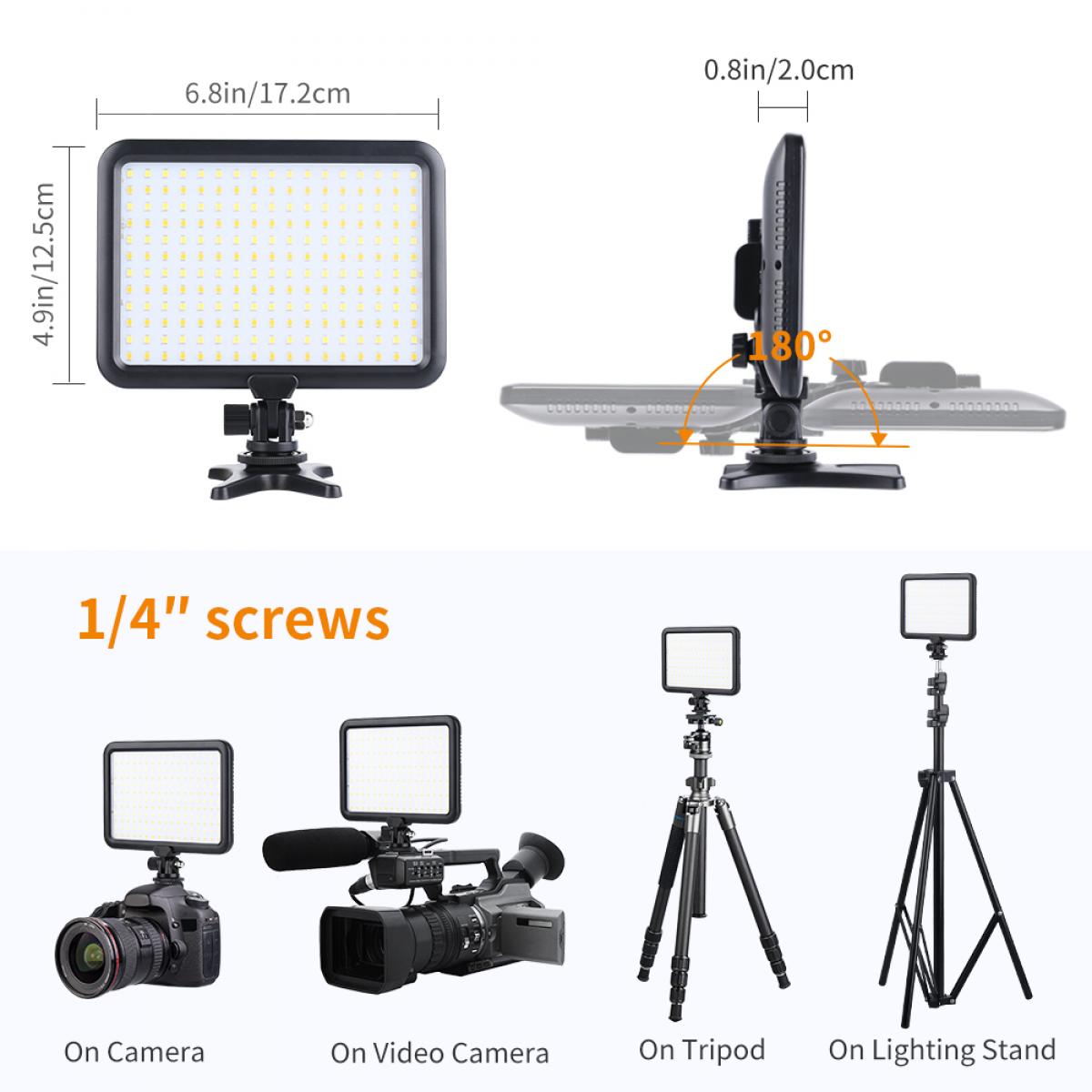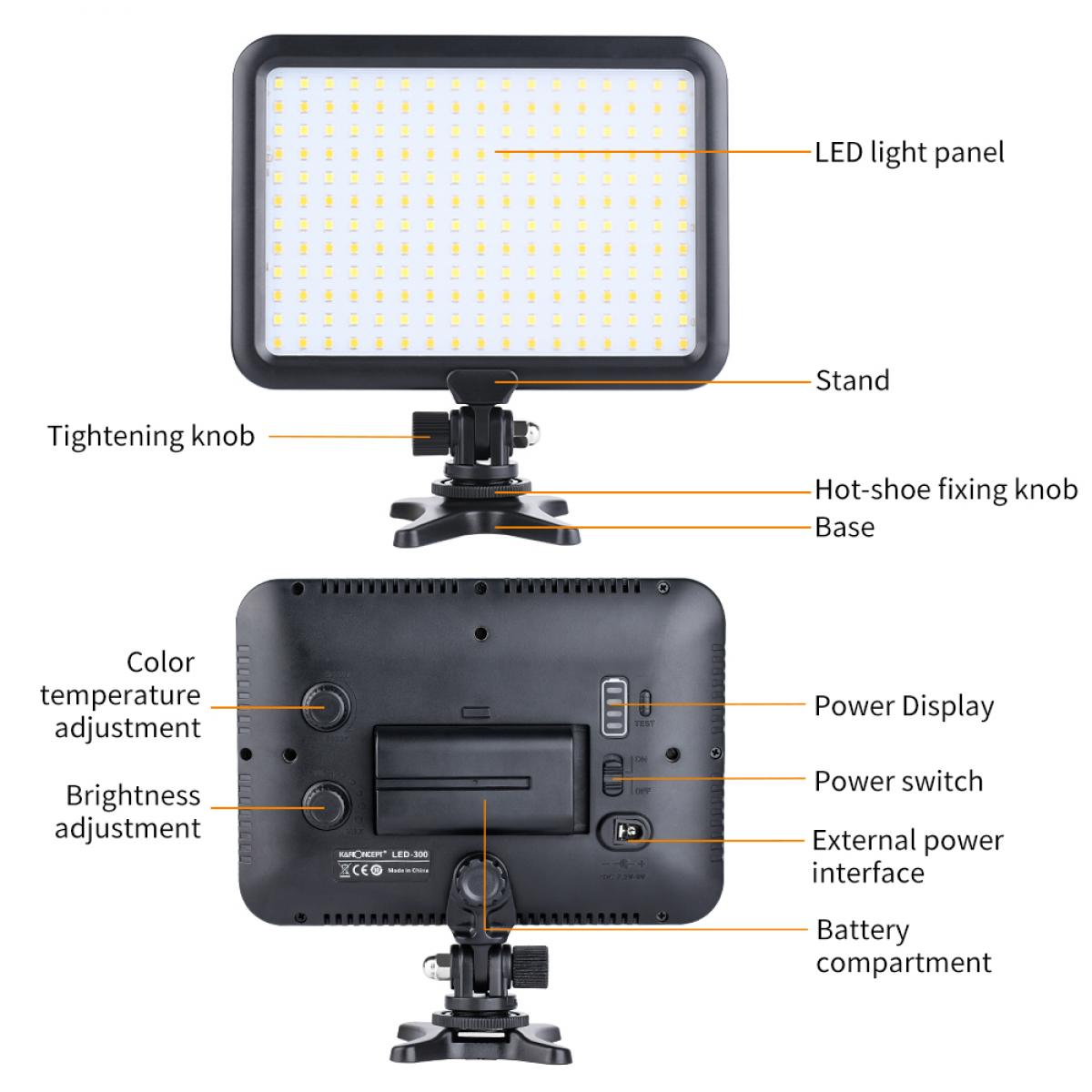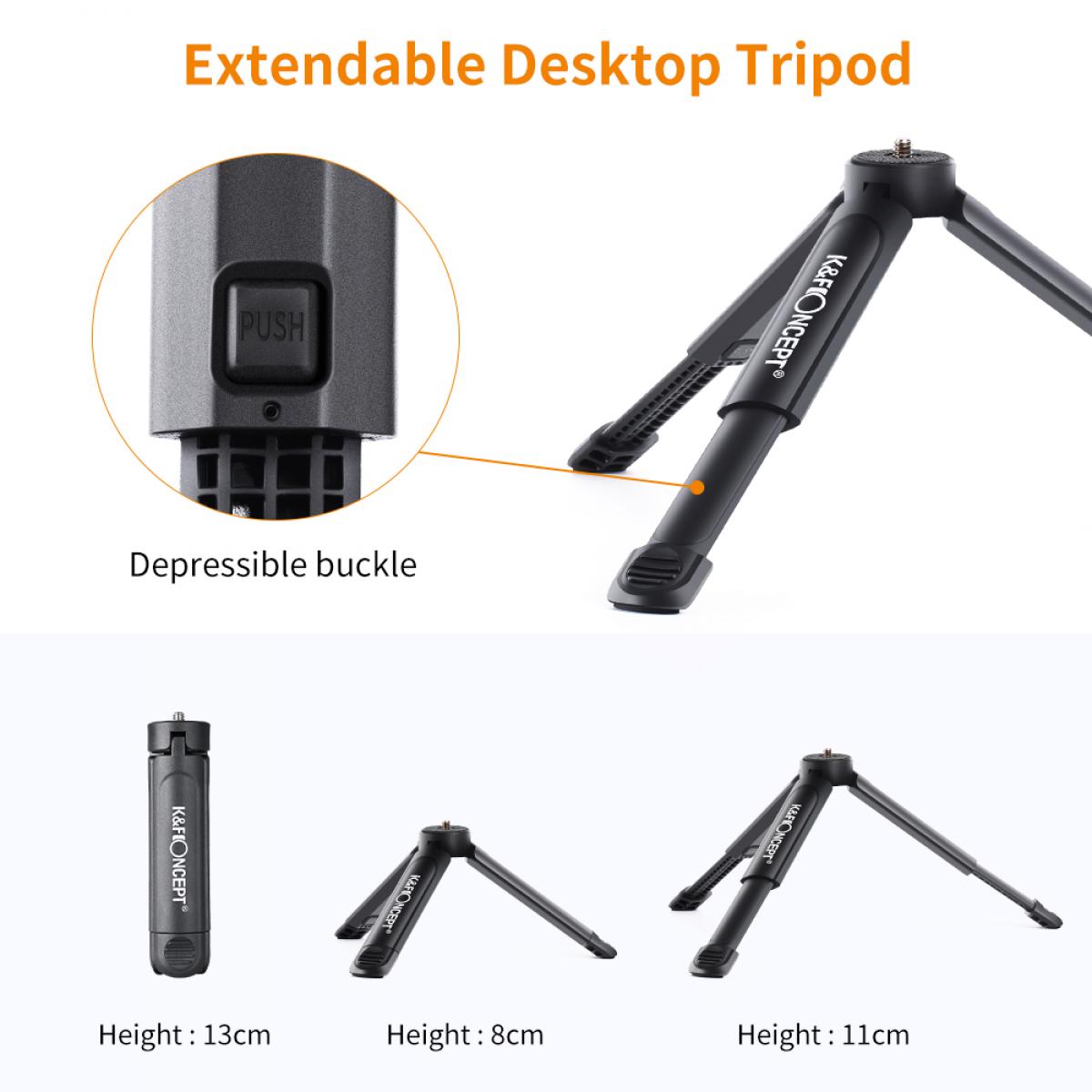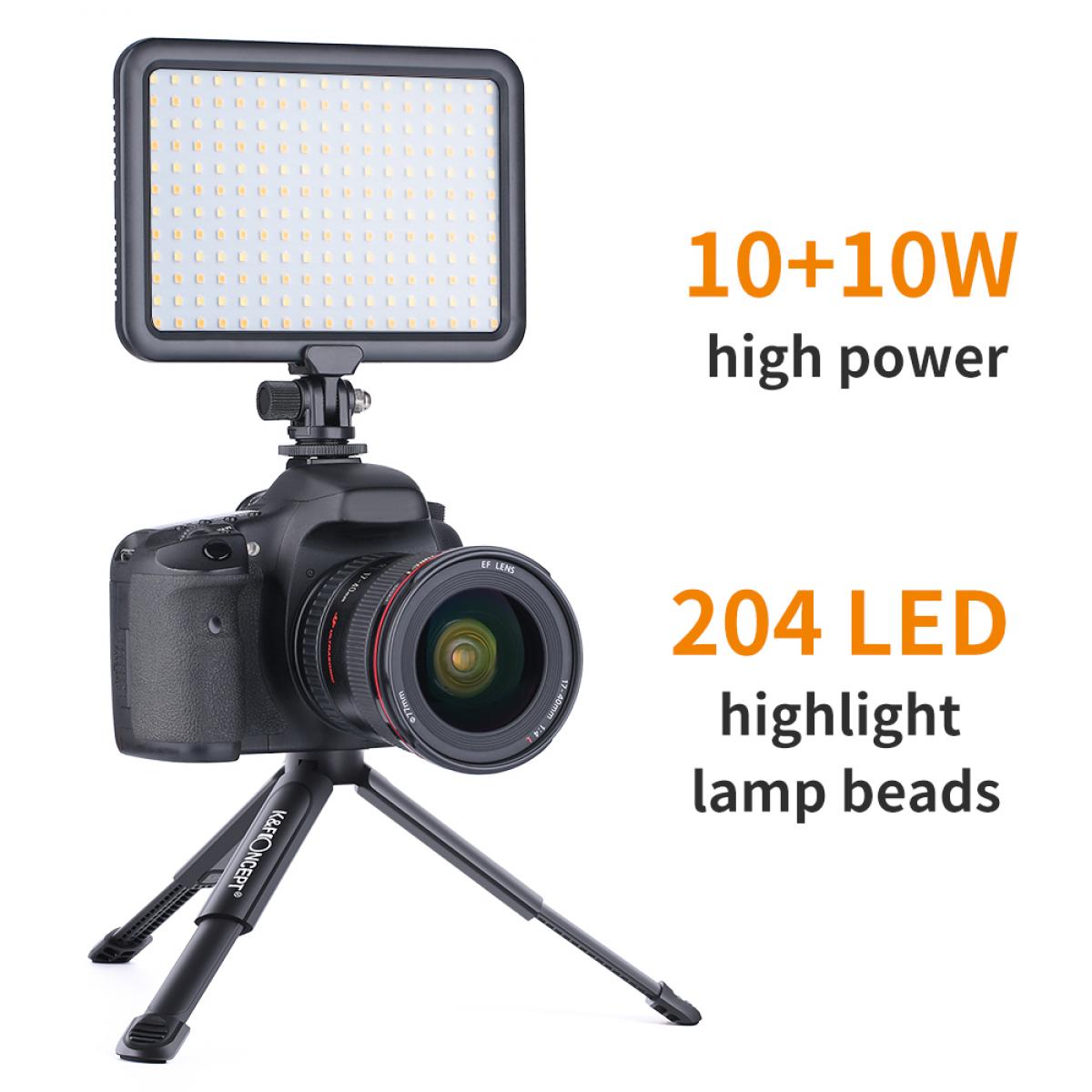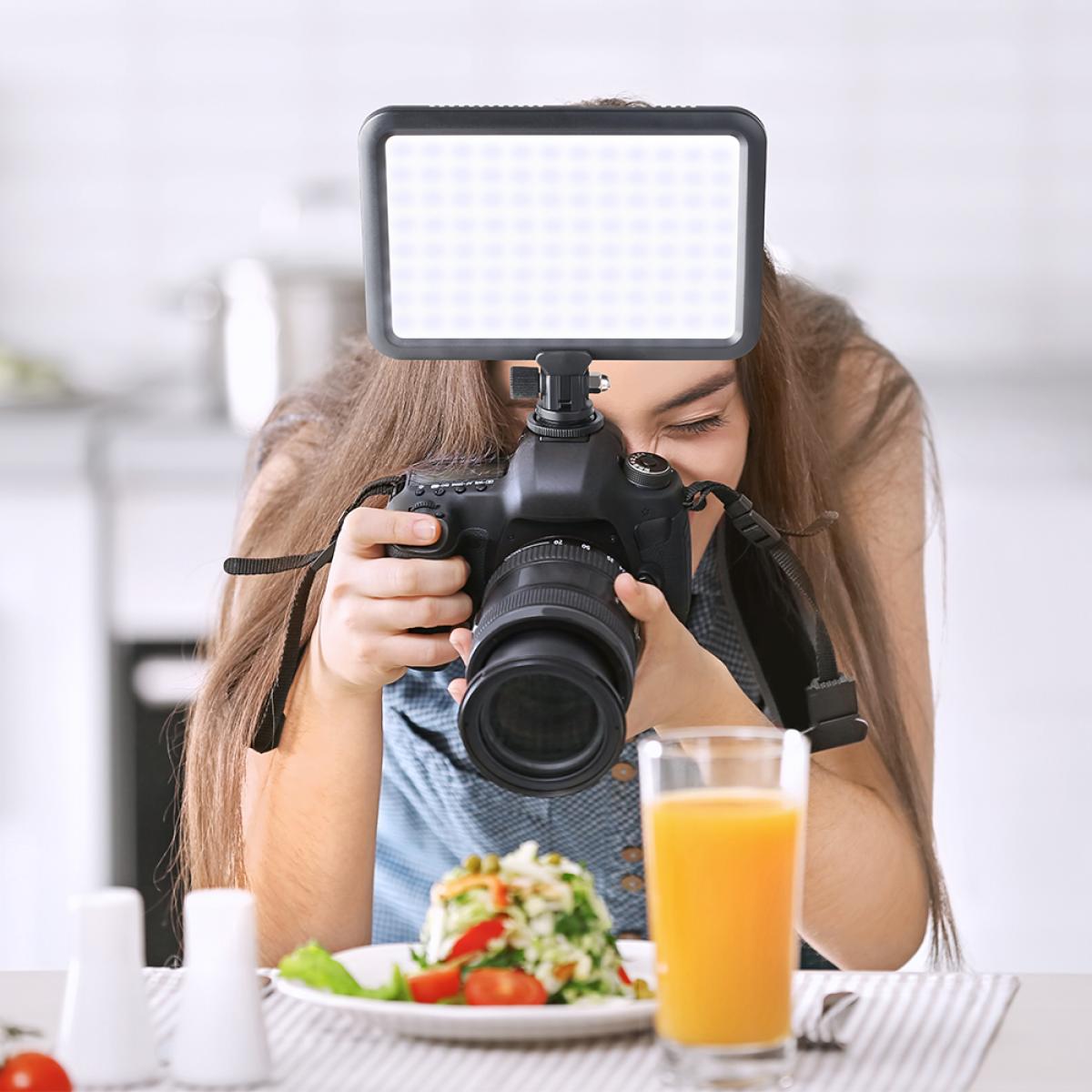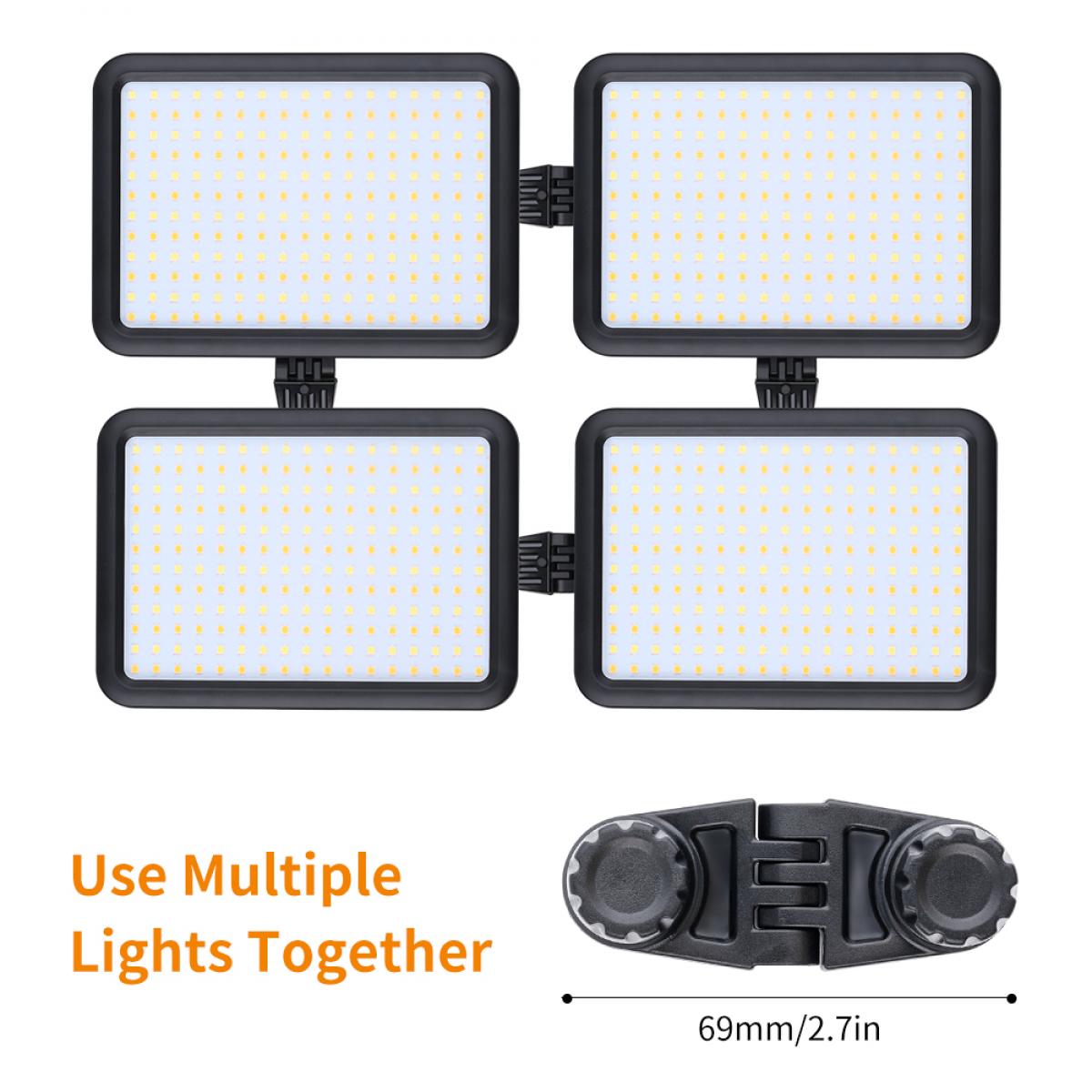 Efficient and versatile camera light
I don't really like how when you adjust the brightness it's by a numbers count. But then I realized oh this is for professional usage. I'm elated to have something for those mini photo shoots that will make me look like a pretty big deal now.
09/09/2020
Amazing light
This is a great way to get that extra like that you may need. The hand grip and shoe mount are very useful tools the light is a great quality colors look good
13/10/2019
Best light to use for Instagram pictures
The battery is dead before the first use, some of the leds went burn, doesn't work after 1 day of use
08/09/2020
Excellent for the price
I have been looking for a light to use for my instagram photos for months and every one that I've bought, I found some issues with. Until I gave this one a try. Literally, they've thought of everything with this light. You can make it extremely bright and you can also make it extremely warm, it works both ways. On top of that, they include a great holding stick to hold the light but also they give a stand where you can place it on the table as well! I love this concept light, it has saved me so much trouble. I use it every time I go out to take pictures of my food. Also, they include a battery and a battery charger instead of having to charge the light as a whole which makes the whole process a lot more convenient!
18/09/2020
Professional photographer in 3 2 1...
I can finally take a nice picture at night now. Also came in very nice packaging
07/09/2020
Super nice worth the money
I can finally take a nice picture at night now. Also came in very nice packaging
22/08/2020
Adjustable color temperature lights that stay cool and run on common batteries
great buy. using it on my DSLR for video and photography. produce a very nice soft light on the subject especially for close up interviews. i have bought similar products for over $100 this is a good value for the money
19/08/2020
the one you need
The light on this thing is crazy bright. Perfect for my studio setup where I live stream as well. The warmth is right where it needs to be and I only need 1 for my whole room. Don't need to spend hundreds on lighting when you have this.
18/08/2020
Wow
Love the fact that you can change the warmth of the light and adjust the brightness. Exactly what I was looking for.Update — doesn't work as expected with taking photos. Very subpar.
13/08/2020
Great light to improve production!!
Great light. Easy to work with.Very good purchase.
08/08/2020
These images belong to KENTFAITH end users.
A
https://smile.amazon.com/gp/product/B0761SH551/ref=ppx_yo_dt_b_asin_title_o08_s00?ie=UTF8&psc=1
LED Flash Light for Photography