77mm Filter Set (Graduated Orange, Blue, Grey, Red, Purple, Green, Pink, Brown, Yellow)
Out Of Stock
Product Unavailable
No Cancellation Fee
Free shipping to eligible country
Brand:

K&F Concept

Buy K&F Concept 77mm filter set (graduated orange, blue, grey, red, purple, green, pink, brown, yellow) online, worldwide free shipping and 30 days return guarantee.

SKU0084

Availability:

Out Of Stock

32.99

https://www.kentfaith.com/SKU0084_77mm-filter-set-graduated-orange-blue-grey-red-purple-green-pink-brown-yellow-cleaning-cloth-pouch
Buy 2+ items get

10% off

!
Features
• Kit Includes: 77MM K&F Concept Filter Kit (Graduated Orange,Blue,Grey,Red,Purple,Green,Pink,Brown,Yellow) + Lens Cleaning Cloth + Filter Bag
• NOTE: This kit is compatible with all 77mm lenses. Please verify your camera's lens thread size before ordering. Your camera's lens thread size will be marked somewhere on the lens barrel or printed underneath your lens cap. This number is always preceded by a "ø" (diameter) symbol.
• Manufactured by a professional team for photography enthusiasts to provide a very exciting experience. 100% Satisfaction Guaranteed.
• High quality product made of import optics glass and resin,top level of transmittance. Metal sealing ring instead of the plastic sealing ring, better tightness, avoids fall or loose.
• Compatible with the CANON Rebel (T5i T4i T3i T3 T2i T1i XT XTi XSi SL1), CANON EOS (700D 650D 600D 550D 500D 450D 400D 300D 1100D 1000D 100D) with 77MM Lens wich include: EF 24-105mm f/4L IS USM, EF 17-40mm f/4L USM,EF 24-70mm f/4L IS USM, EF 24mm f/1.4L II USM.
Frequently Bought Together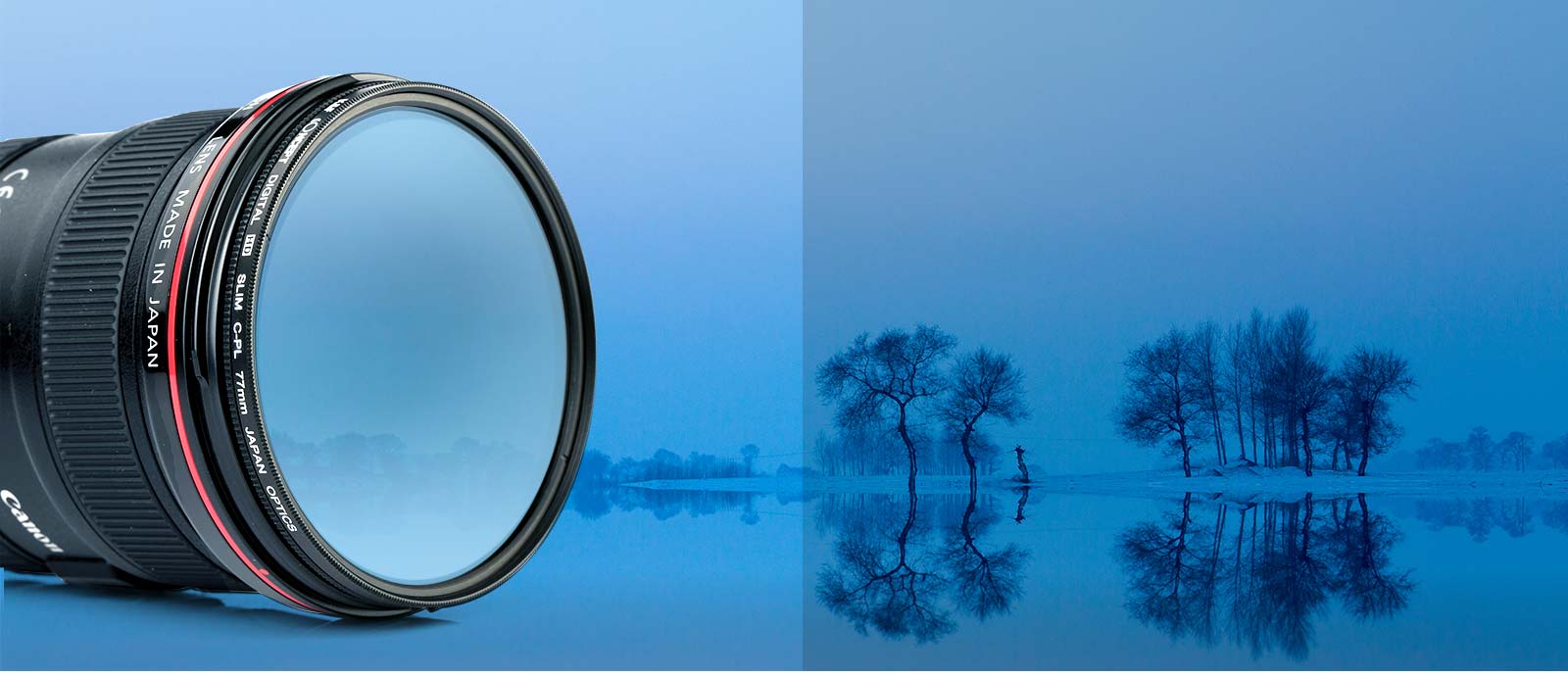 Circular Polarizing CPL Filter
Can be used for any type of photography. Polarizing filters are typically circular, allowing for easy control of the effect of polarization.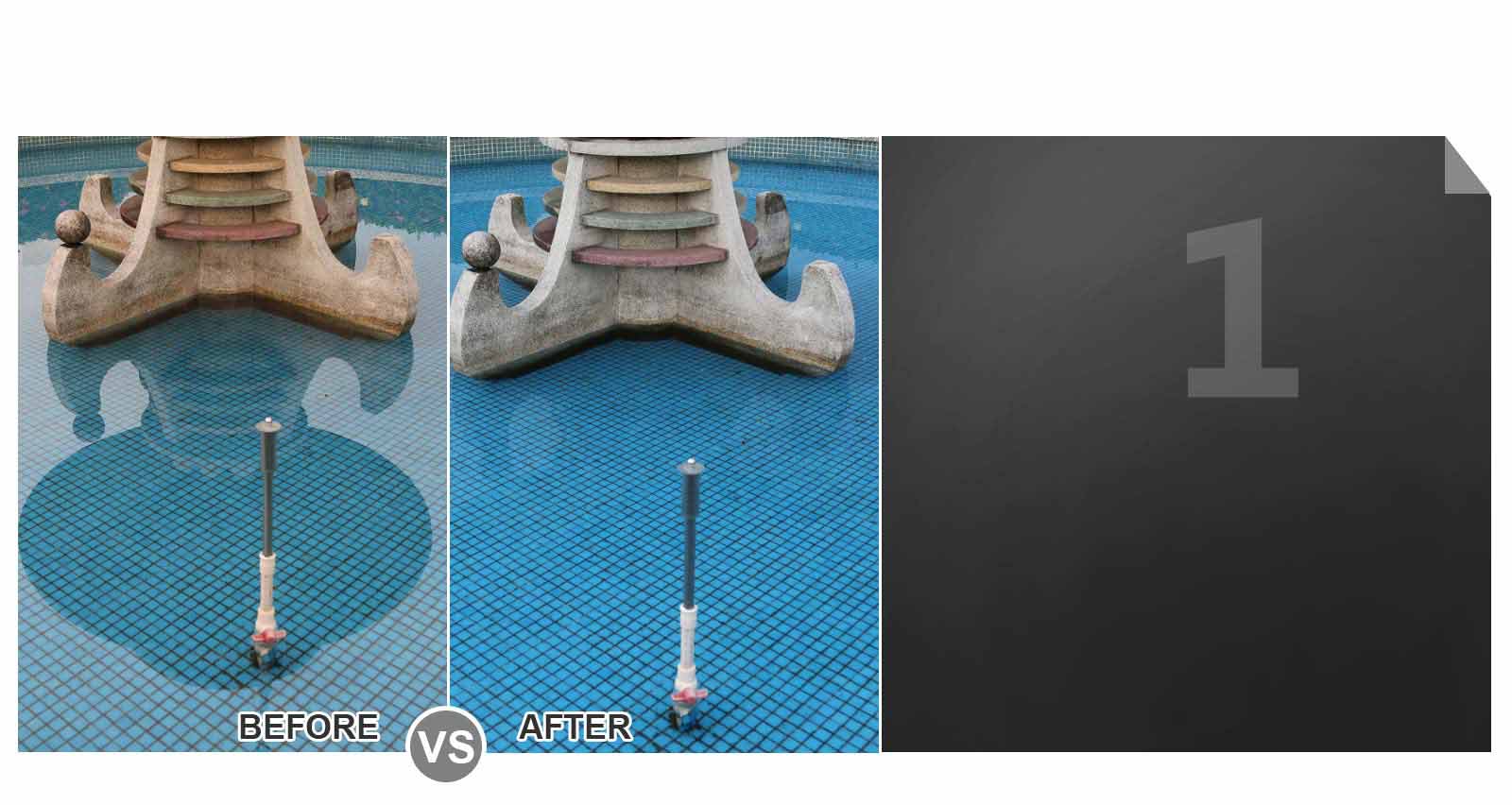 ENHANCING COLORS AND INCREASING CONTRAST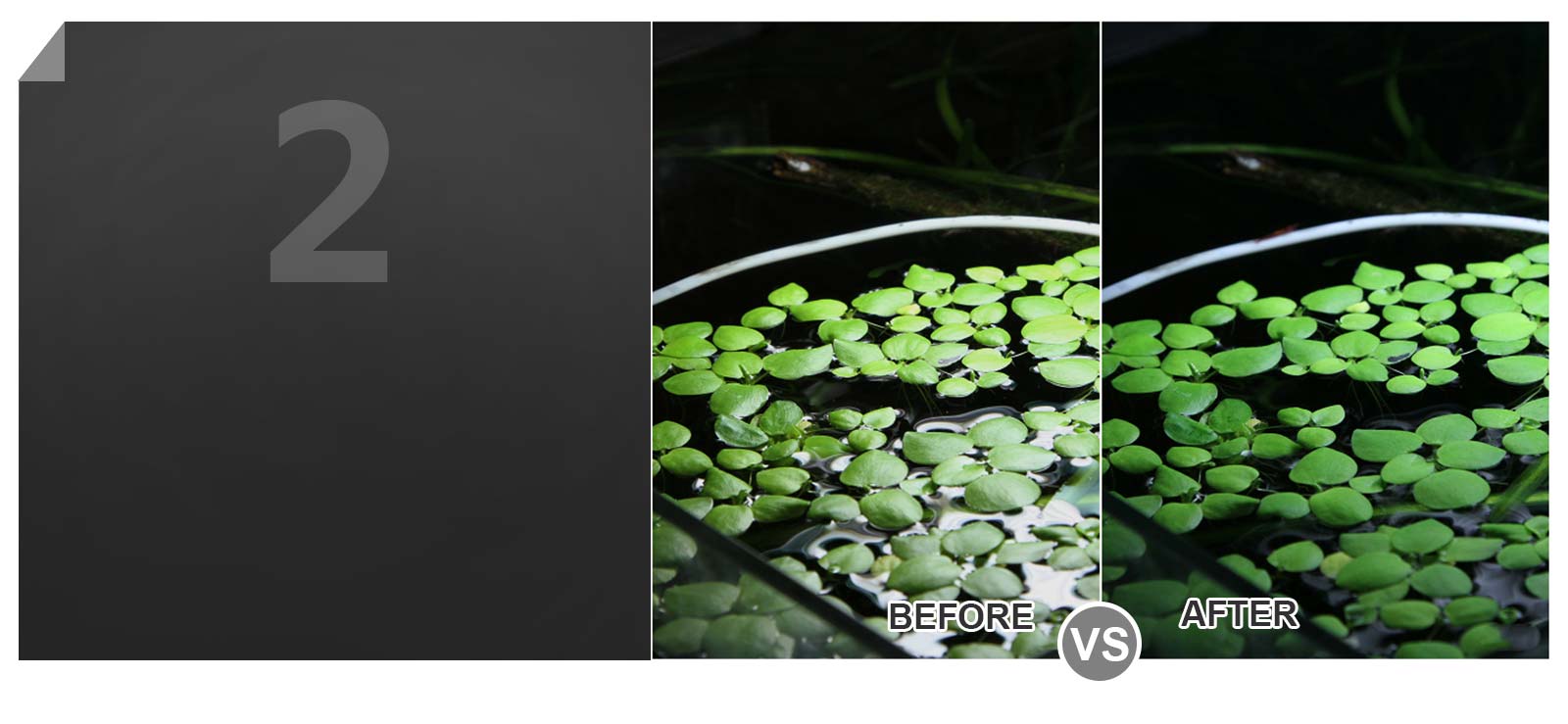 DRAMATICALLY REDUCING REFLECTIONS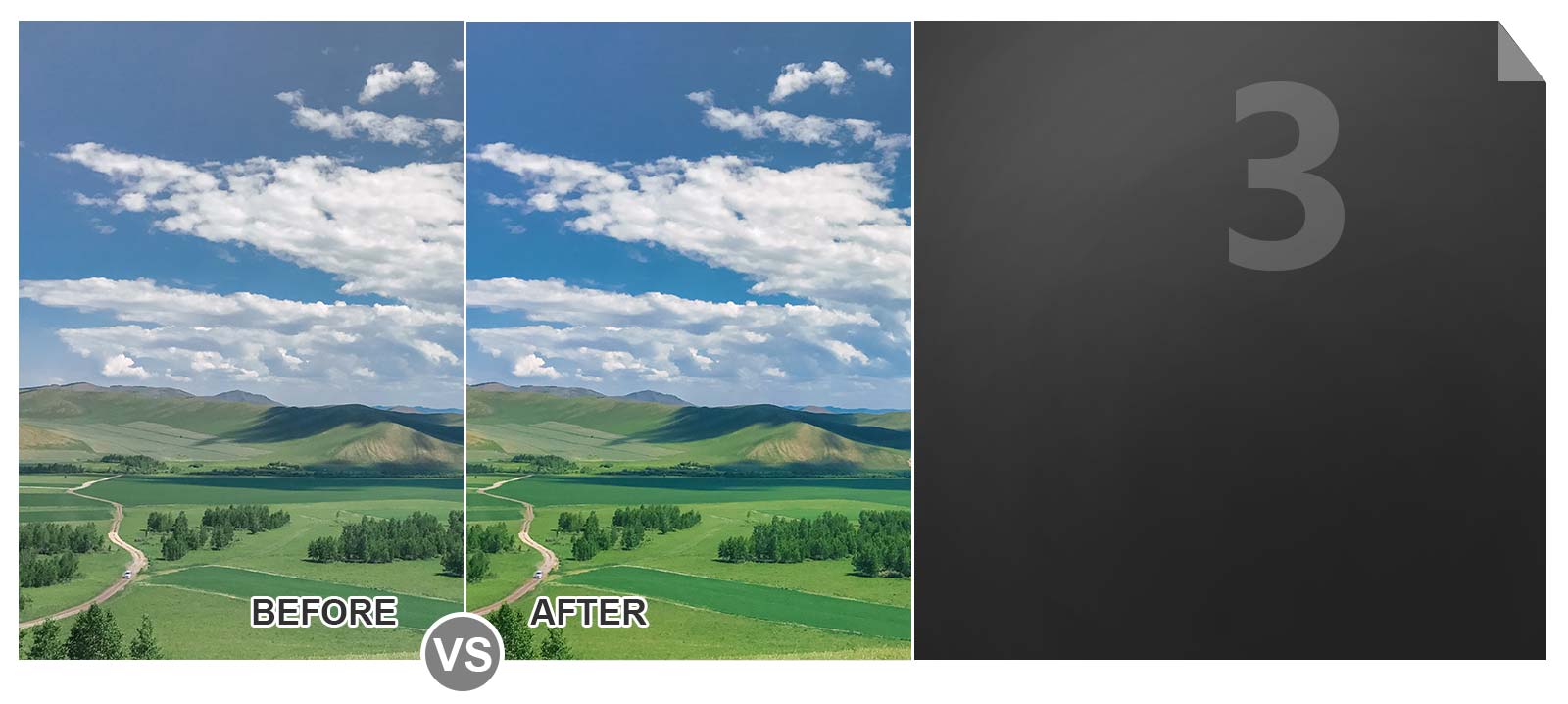 FILTERS OUT POLARIZED LIGHT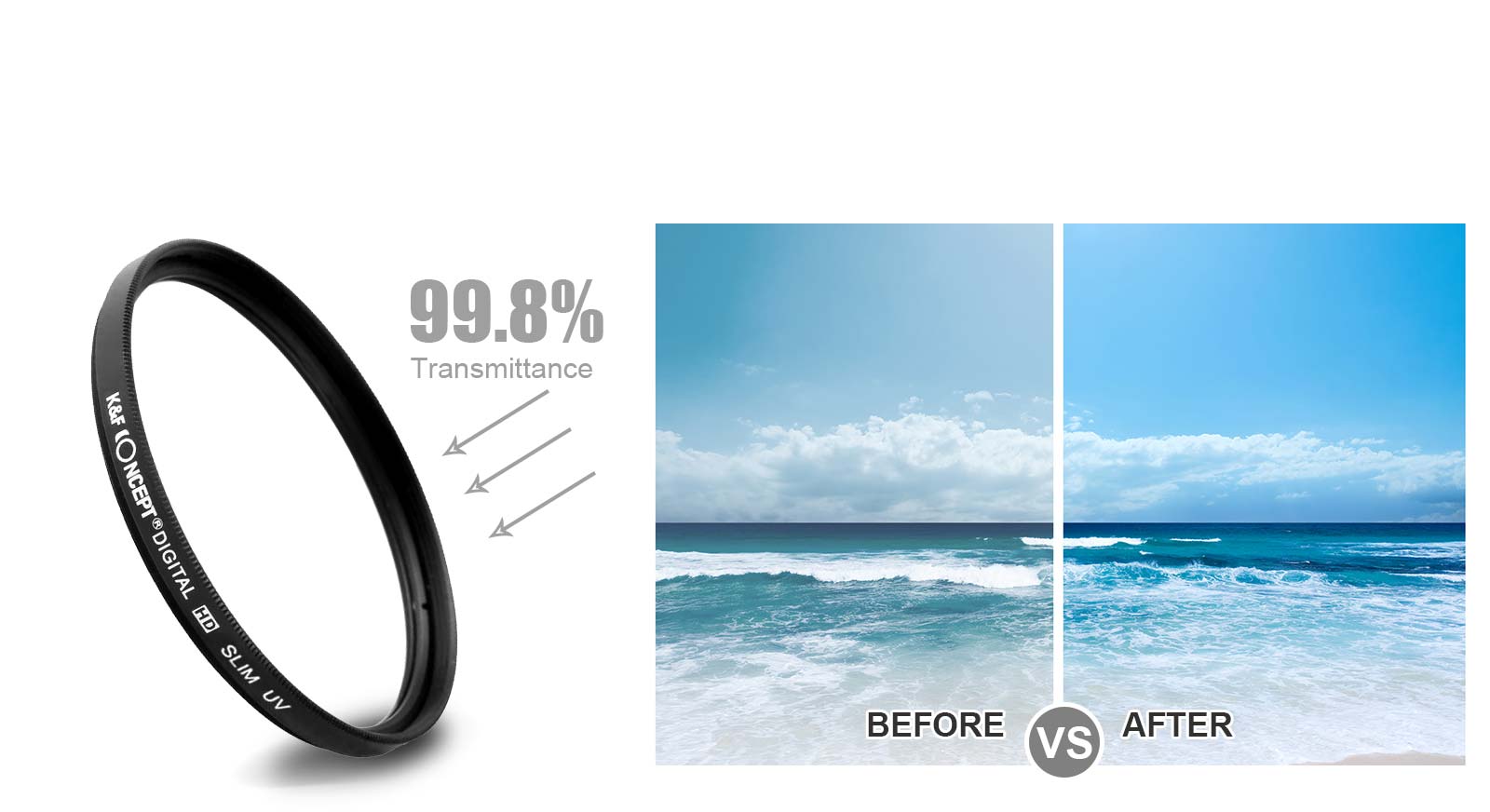 UV FILTER
High quality UV filters can be permanently mounted on lenses with a minimum impact on image quality.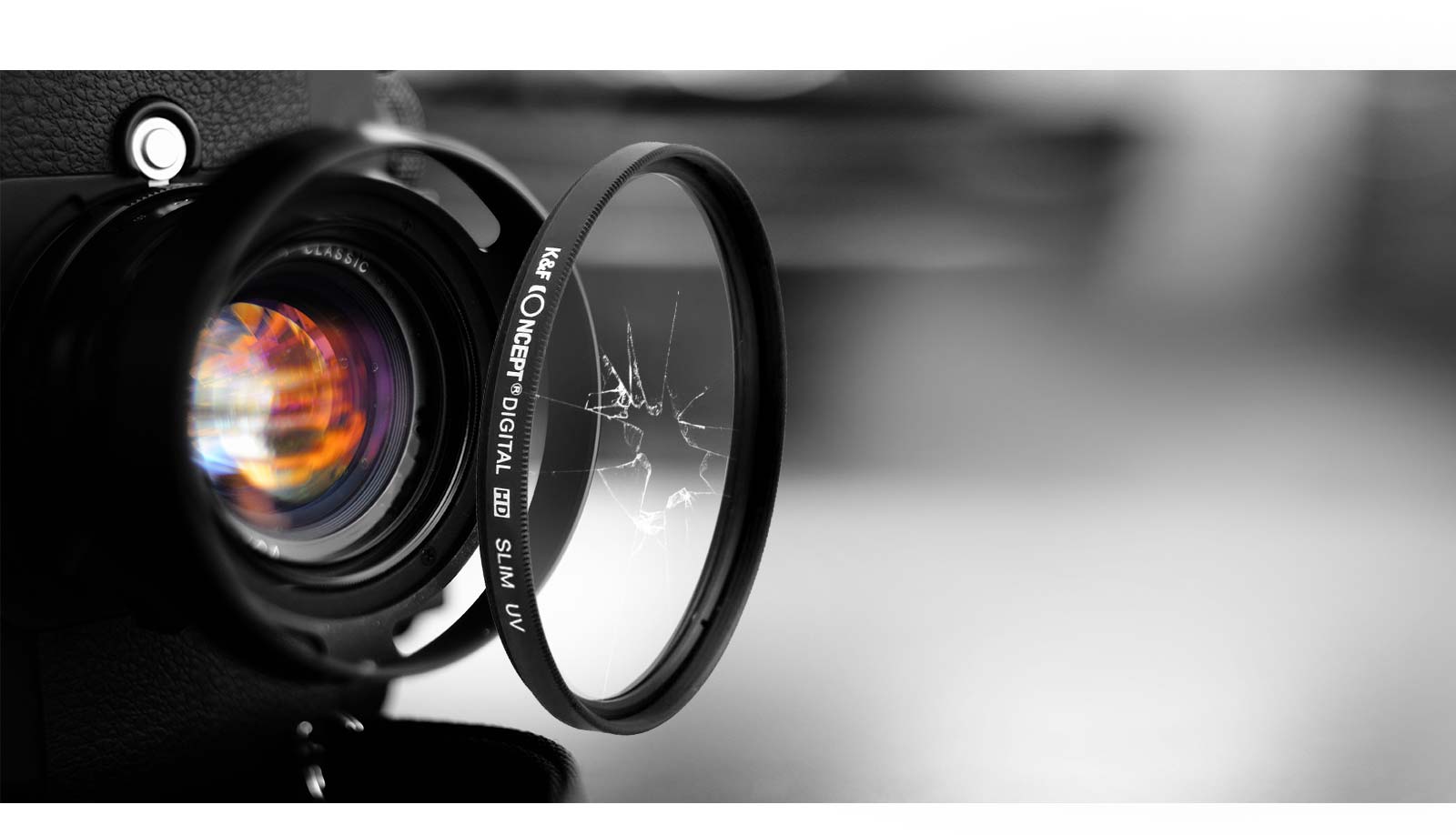 LENS PROTECTION
Protects the front element of a lens from dust, dirt, moisture and potential scratches.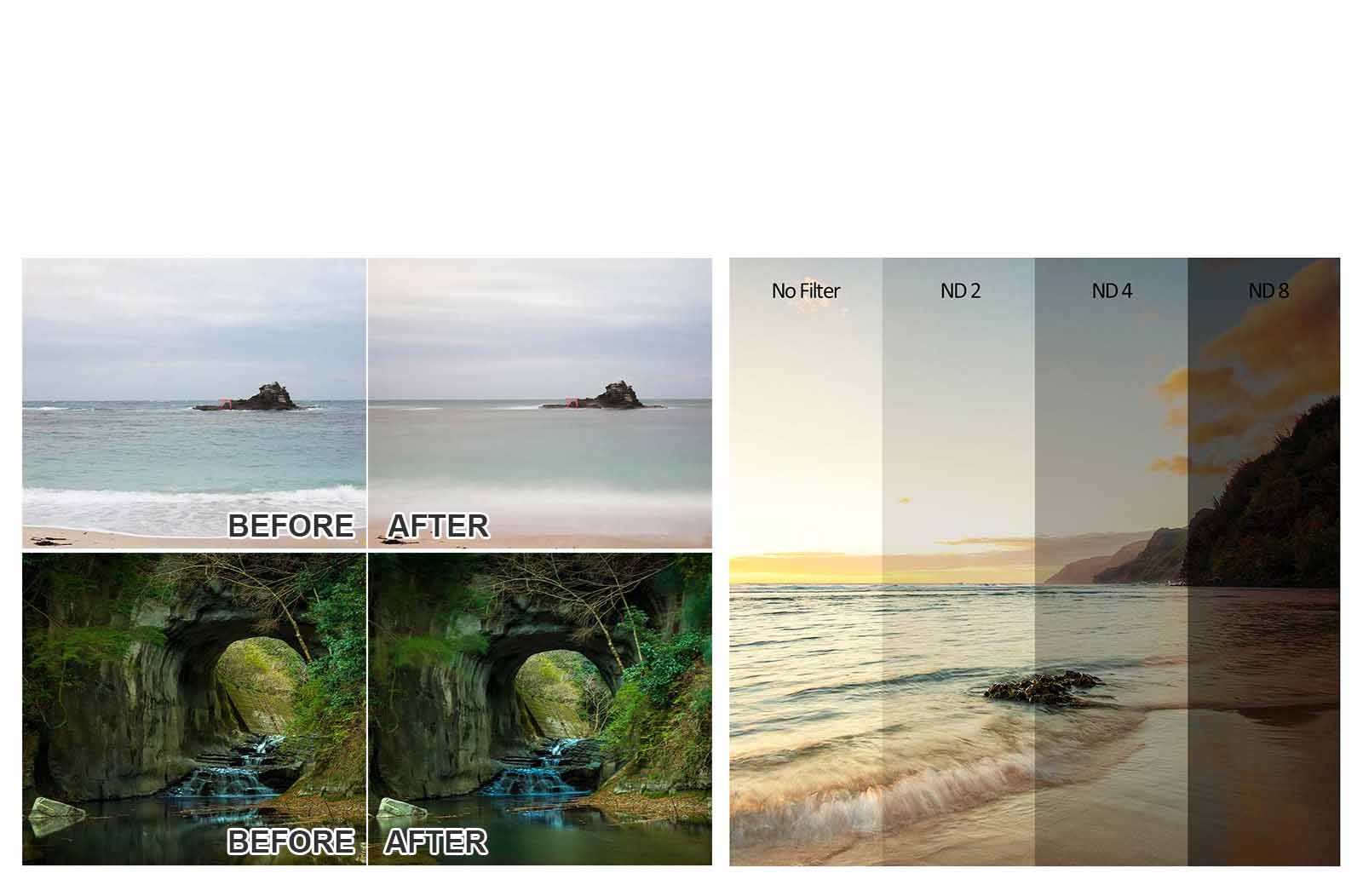 ND FILTER
Reduces the amount of light entering the lens, thus decreasing camera shutter speed. Useful for situations where motion blur needs to be created (rivers, waterfalls, moving people) or large apertures must be used with flash to avoid overexposure.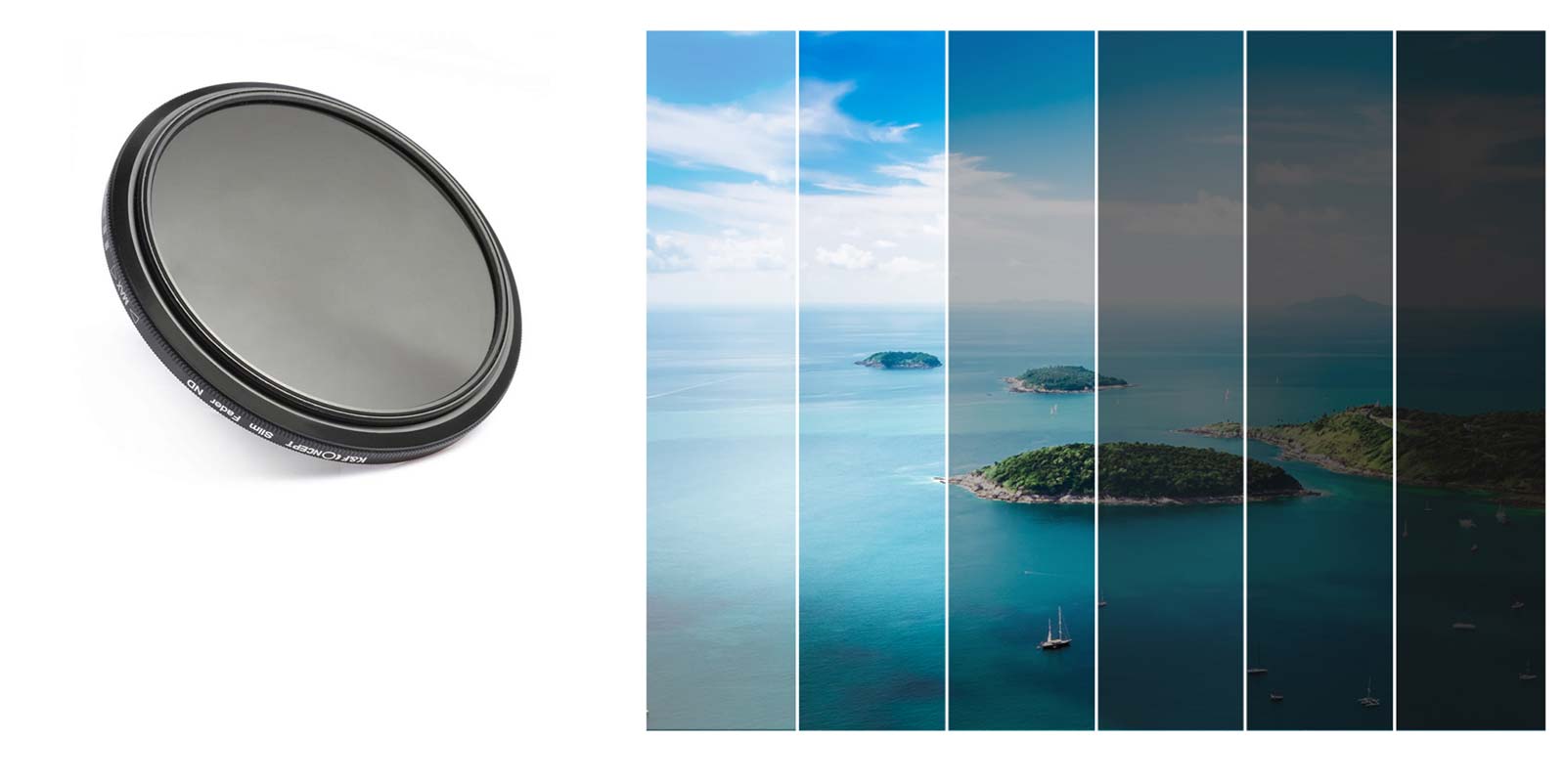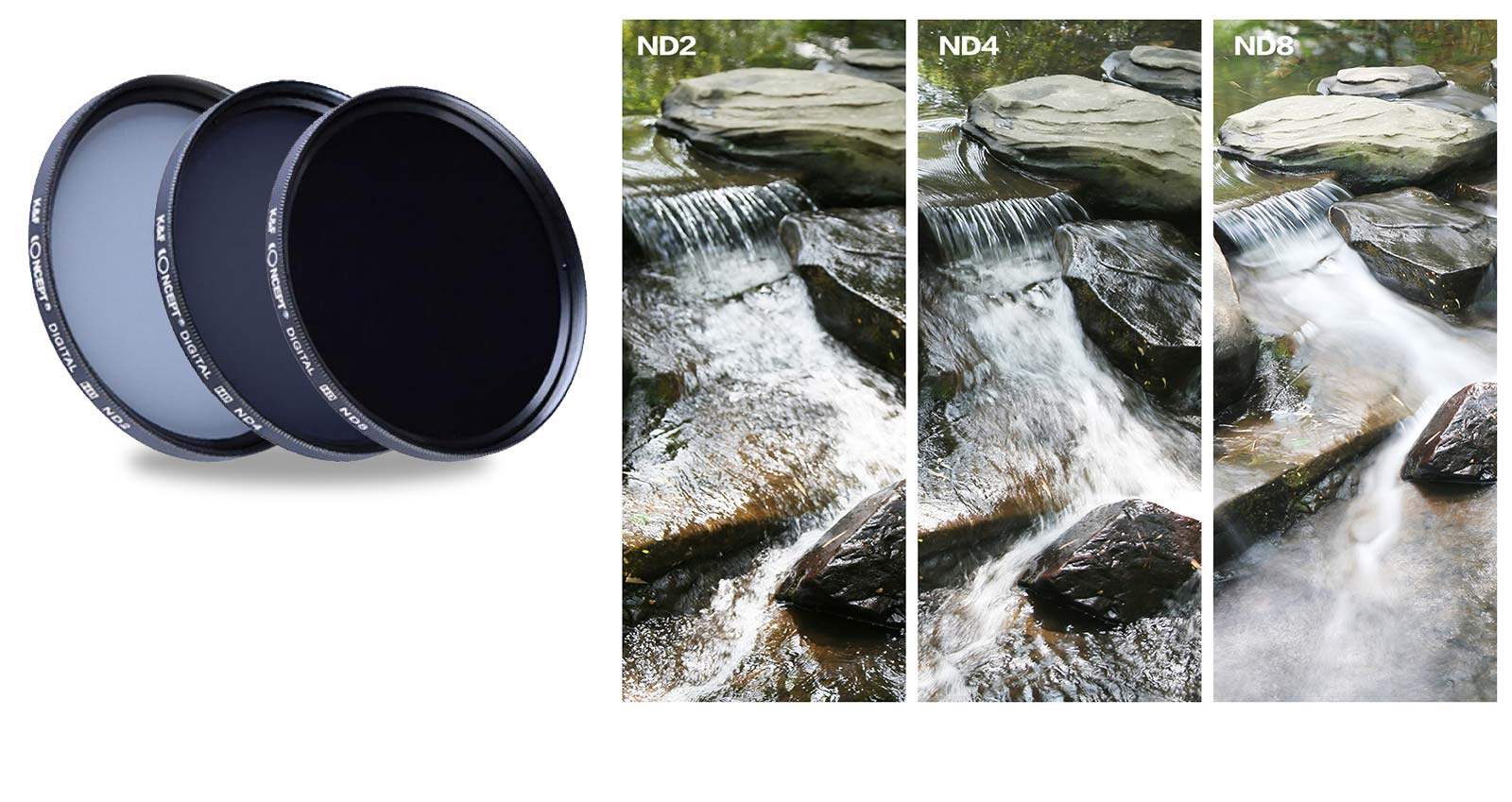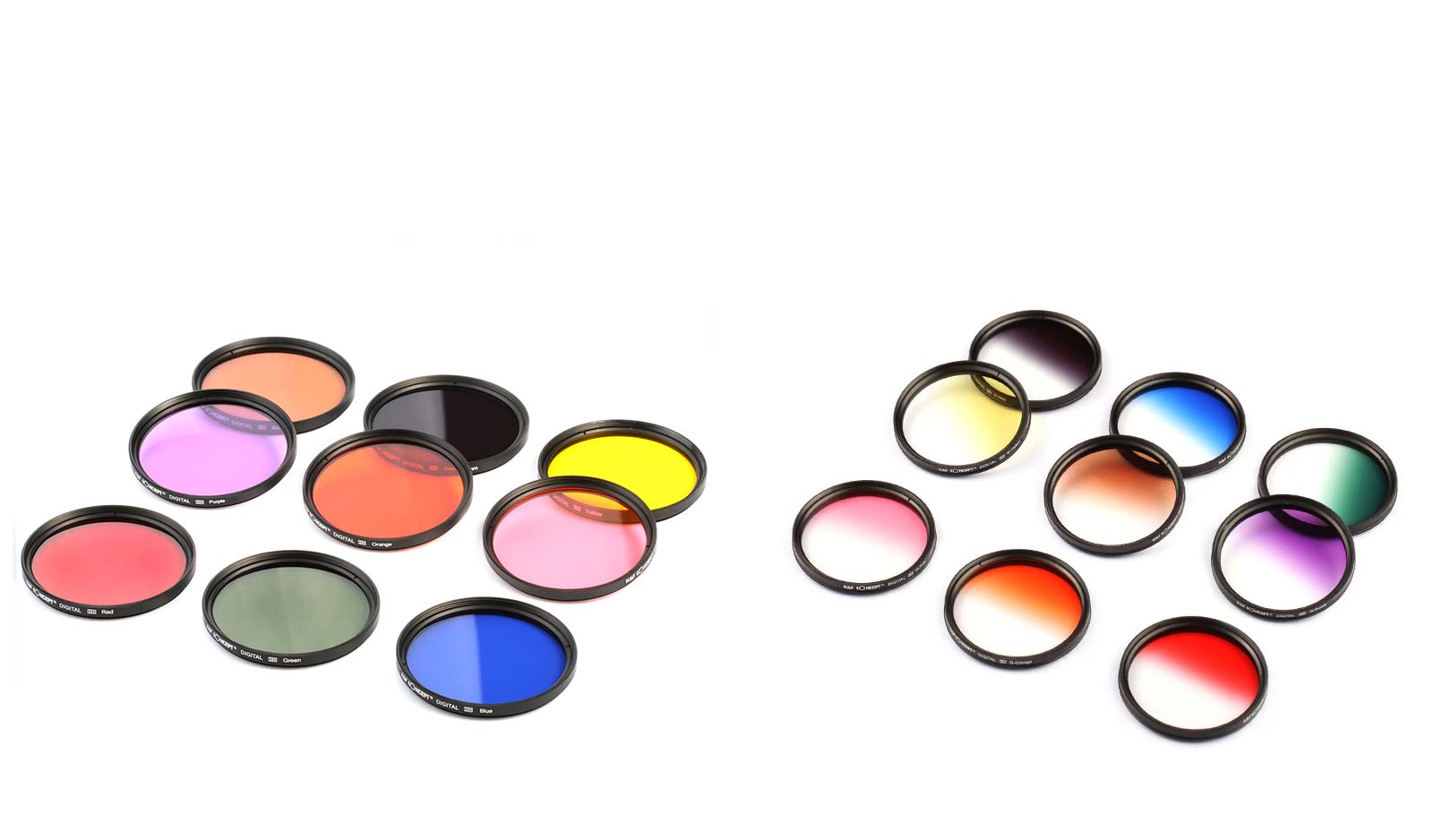 COLOR FILTER SET
Corrects colors, resulting in a change in camera white balance. Some color filters can subtract colors, blocking one type of color and allowing other colors through. These types of filters were popular for film. They are rarely used in digital photography, since their effects can be easily applied in post-processing.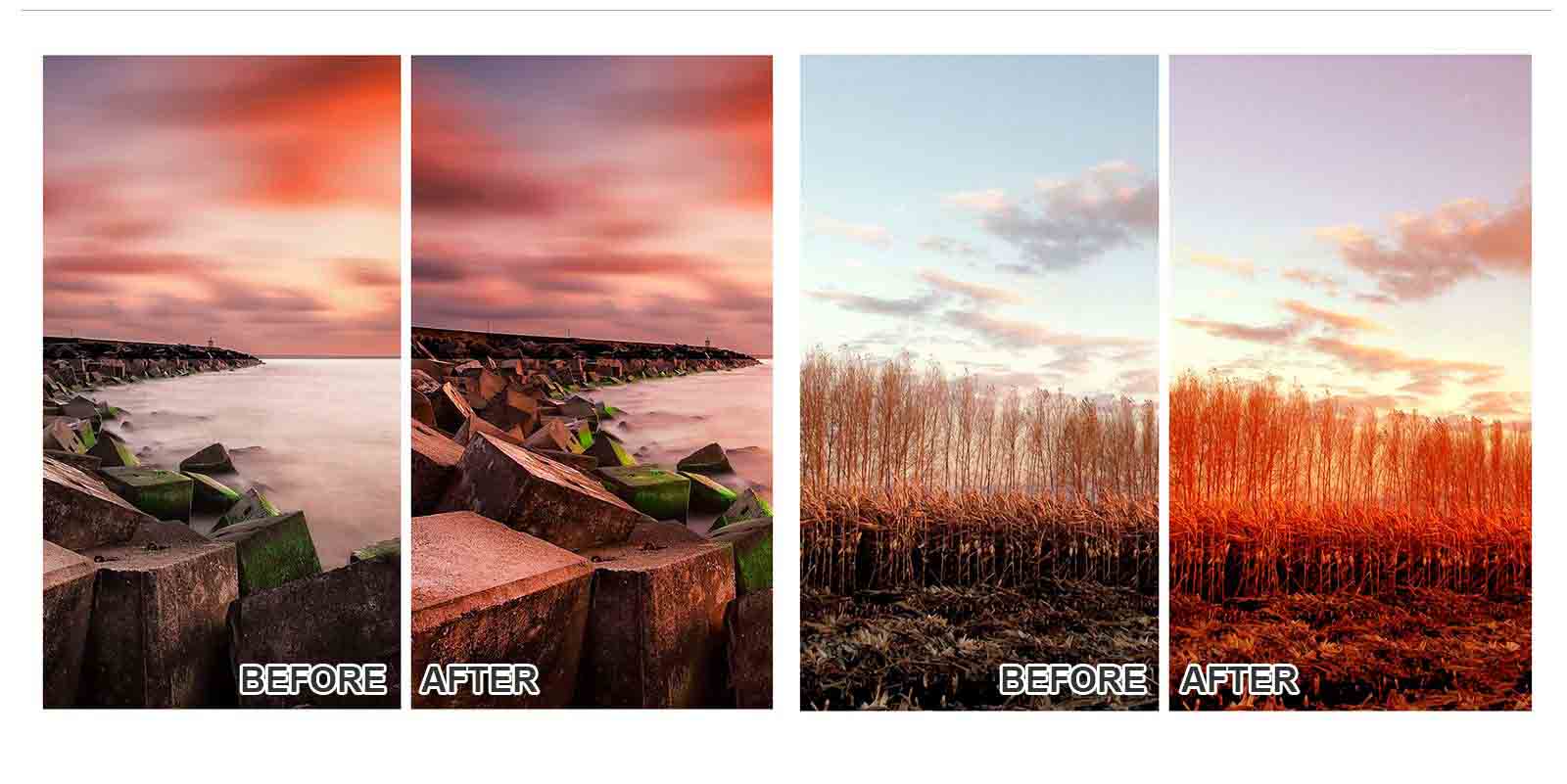 Graduated red
Graduated orange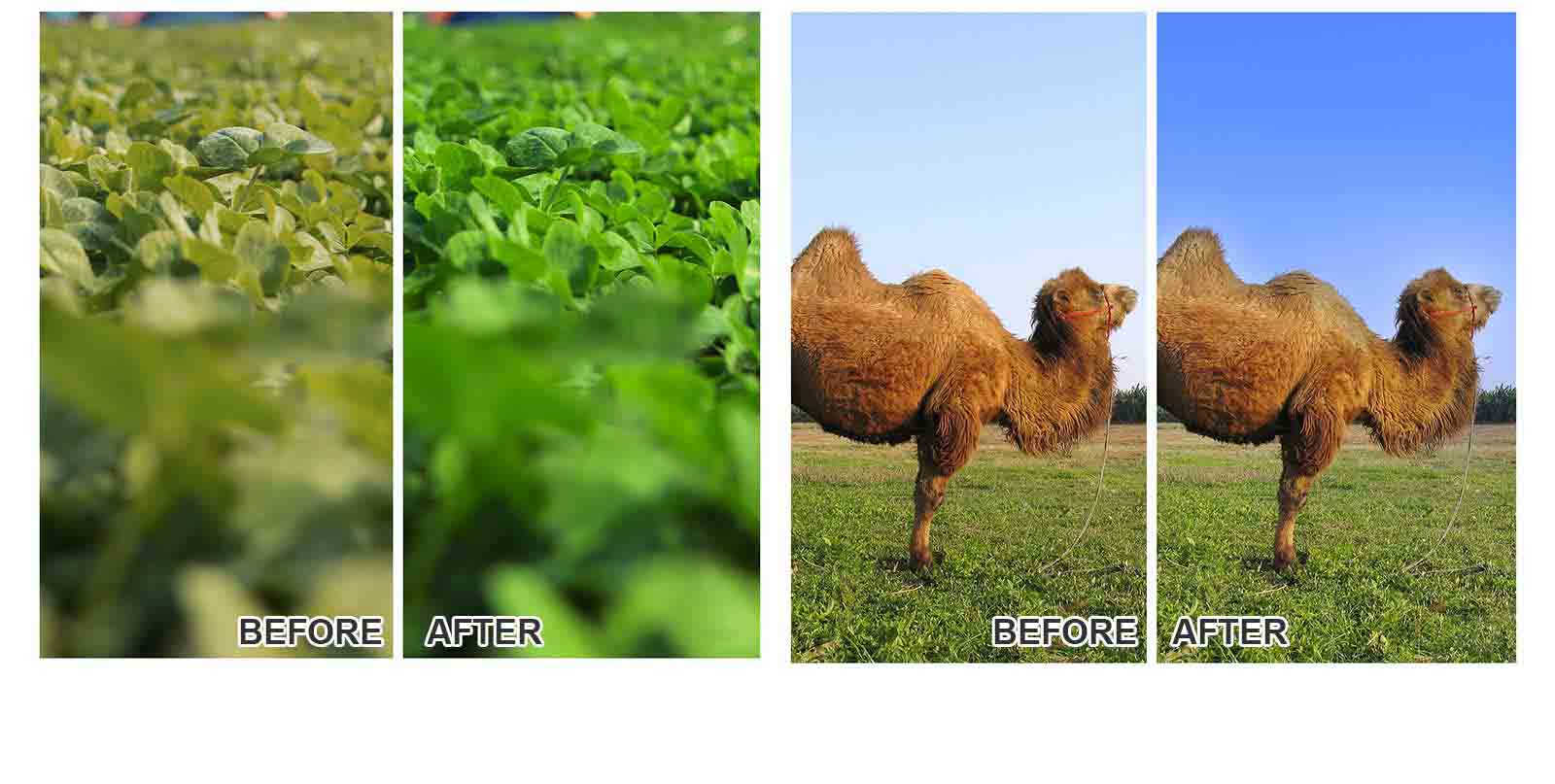 Graduated green
Graduated blue
Fantastic value for money
Fantastic value for money. However, a small niggle in some of the finish of the filters, there appears to be some fabric/plastic shavings that were falling onto the glass. The filter threads were quite difficult to get aligned onto both my canon and sigma lenses.
These are so cool. the ONLY thing I hate about this
These are so cool. the ONLY thing I hate about this , is that it did not come with a neutral filter. but other than that the pictures come out soo good.
Una incredibile sorpresa
Ricordo quando i filtri digradanti colorati erano merce rara ed introvabile. Oggi, con una manciata di euro, grazie ad Amazon è possibile comprare questo kit completissimo. I filtri, ovviamente dato il prezzo, non sono in vetro ma di materiale plastico molto duro. Mentre la montatura è in metallo e gira su se stessa per allineare la sfumatura. Su ogni filtro è riportato il colore preciso, cosa che ho apprezzato molto. I filtri arrivano in due astucci ben fatti e ben imbottiti: uno grande che ne contiene 6 ed uno piccolo che ne contiene tre, imbustati uno ad uno. Quello piccolo è da portare in giro comodamente per avere con sé i tre filtri più usati. La qualità della sfumatura applicata alle foto è buona, nella parte trasparente non vengono introdotte dominanti. Ovviamente essendo in plastica tendono a sporcarsi e a rigarsi, bisogna starci un po' attenti. Sono cmq soddisfatto dell'acquisto.
Five Stars
good for some variety photos of unusual skies
| Image | Lens | Filter Size (mm) |
| --- | --- | --- |
| | 135mm F2.0 ED UMC | 77 |
| | 3M-5A-MC 500mm f/ 8 | 77 |
| | 3M-5A-MC 500mm f/ 8 | 77 |
| | Angenieux 28-70mm f/ 2.6 | 77 |
| | Bower 24mm f/ 1.4 | 77 |
| | Canon EF 100-400mm f/ 4.5-5.6 L IS II USM | 77 |
| | Canon EF 100-400mm f/ 4.5-5.6 L IS USM | 77 |
| | Canon EF 16-35mm f/ 2.8 L USM | 77 |
| | Canon EF 16-35mm f/ 4 L IS USM | 77 |
| | Canon EF 17-35mm f/ 2.8 L USM | 77 |