40.5mm Filter Set (ND2, ND4, ND8)
Free shipping to eligible country
Brand:

K&F Concept

Buy K&F Concept 40.5mm filter set (nd2, nd4, nd8) online, worldwide free shipping and 30 days return guarantee.

SKU0910

Availability:

In Stock

16.99

https://www.kentfaith.com/SKU0910_40-5mm-filter-set-nd2-nd4-nd8-cleaning-cloth-pouch
Buy 2+ items get
10% off
!
Features
• Package includes: K&F Concept 40.5MM ND2+ND4+ND8 + Microfiber Lens Cleaning Cloth + Filter Pouch
• NOTE: This filter is compatible with all 40.5mm lenses. Please verify your camera's lens thread size before ordering. Your camera's lens thread size will be marked somewhere on the lens barrel or printed underneath your lens cap.
• The filters are double-threaded, so you can stack your lens cap and other accessories as needed. Great for portraiture and outdoor scenes in strong sunlight.
• Applies slow shutter speed under strong sunlight exposure. Allows wider apertures, effectively decreasing depth of field.
• this 40.5mm Filter Kit Includes Some Of The Essential Accessories You Need To Take Full Advantage Of Your New Nikon 1 J1, Nikon 1 V1, Nikon 1 J2, Nikon 1 J4, Nikon 1 S2 Mirrorless Digital Camera.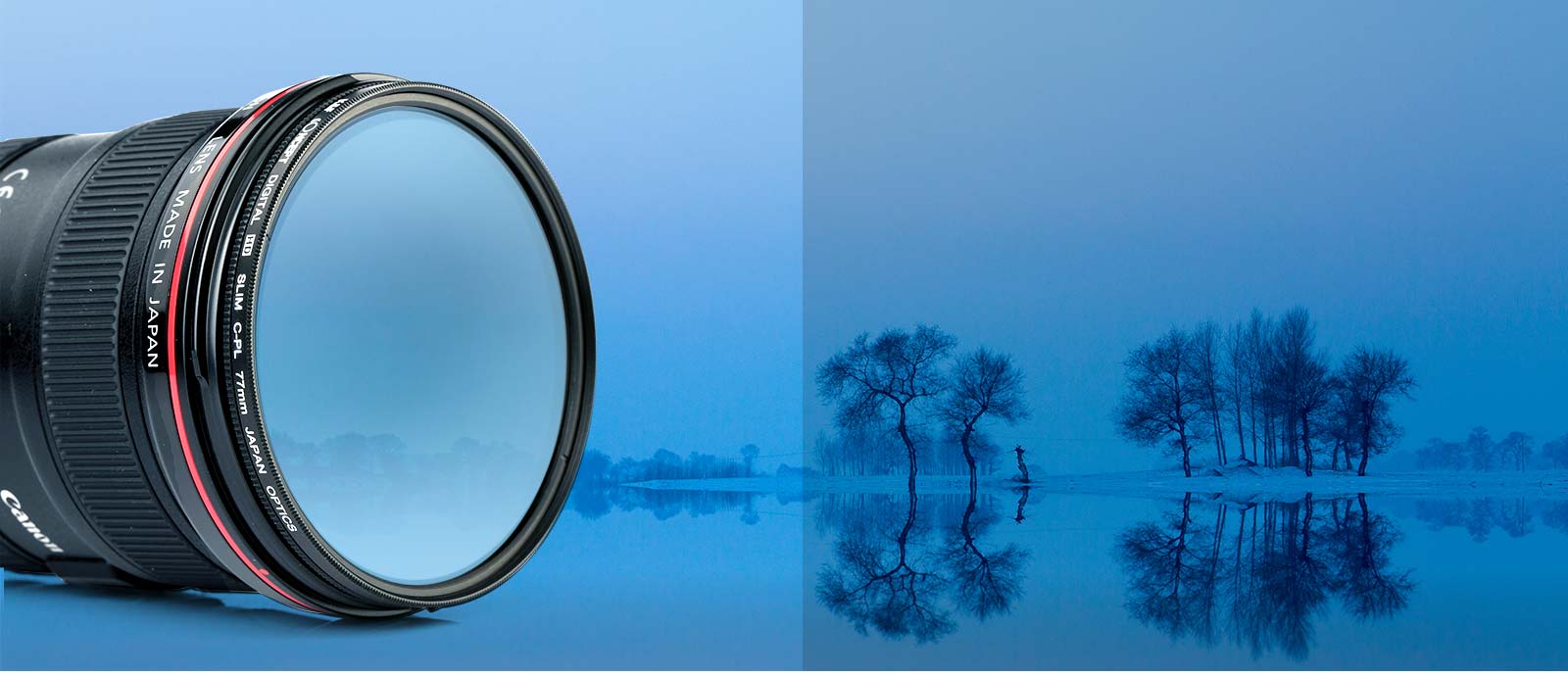 Circular Polarizing CPL Filter
Can be used for any type of photography. Polarizing filters are typically circular, allowing for easy control of the effect of polarization.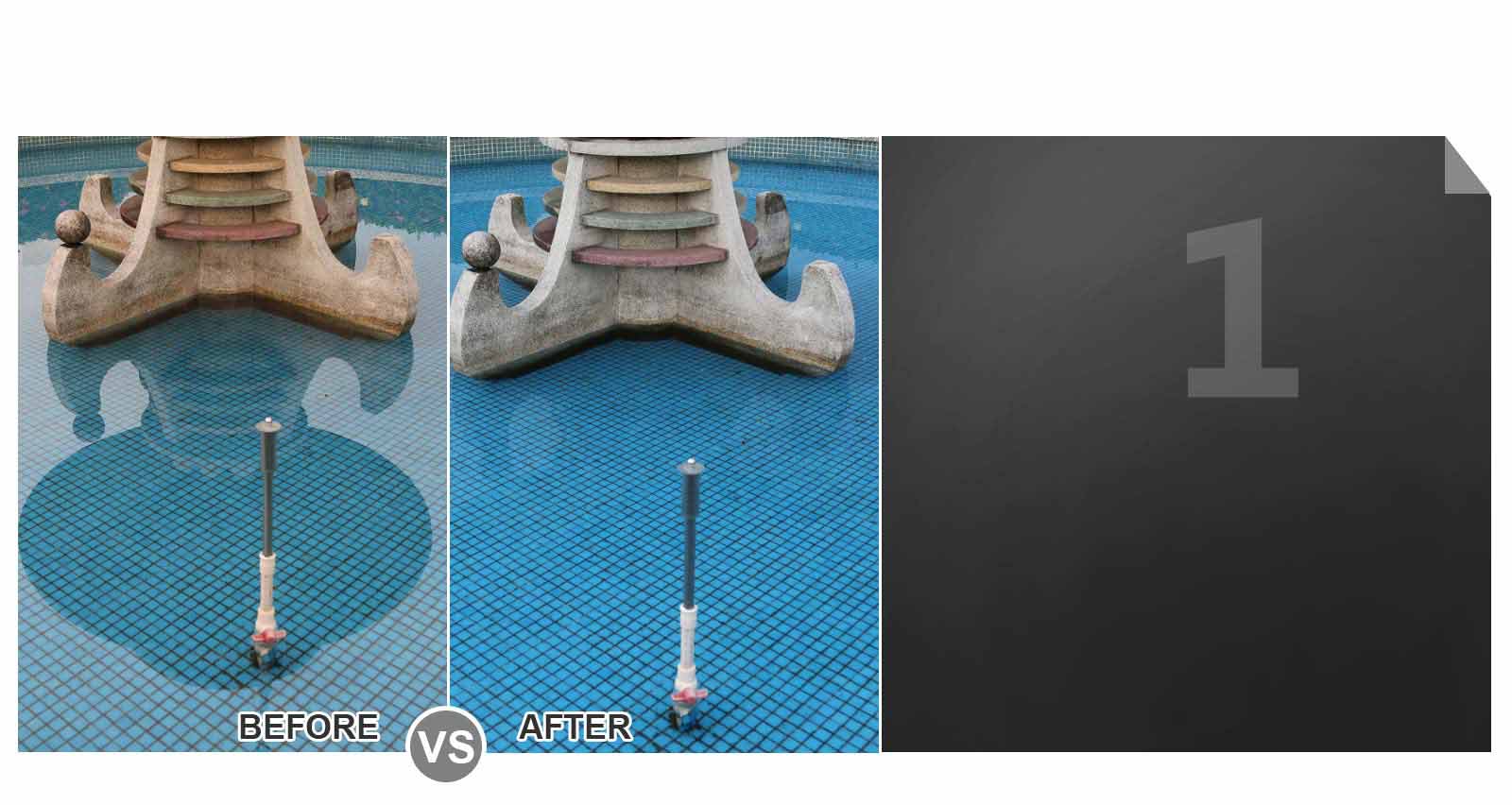 ENHANCING COLORS AND INCREASING CONTRAST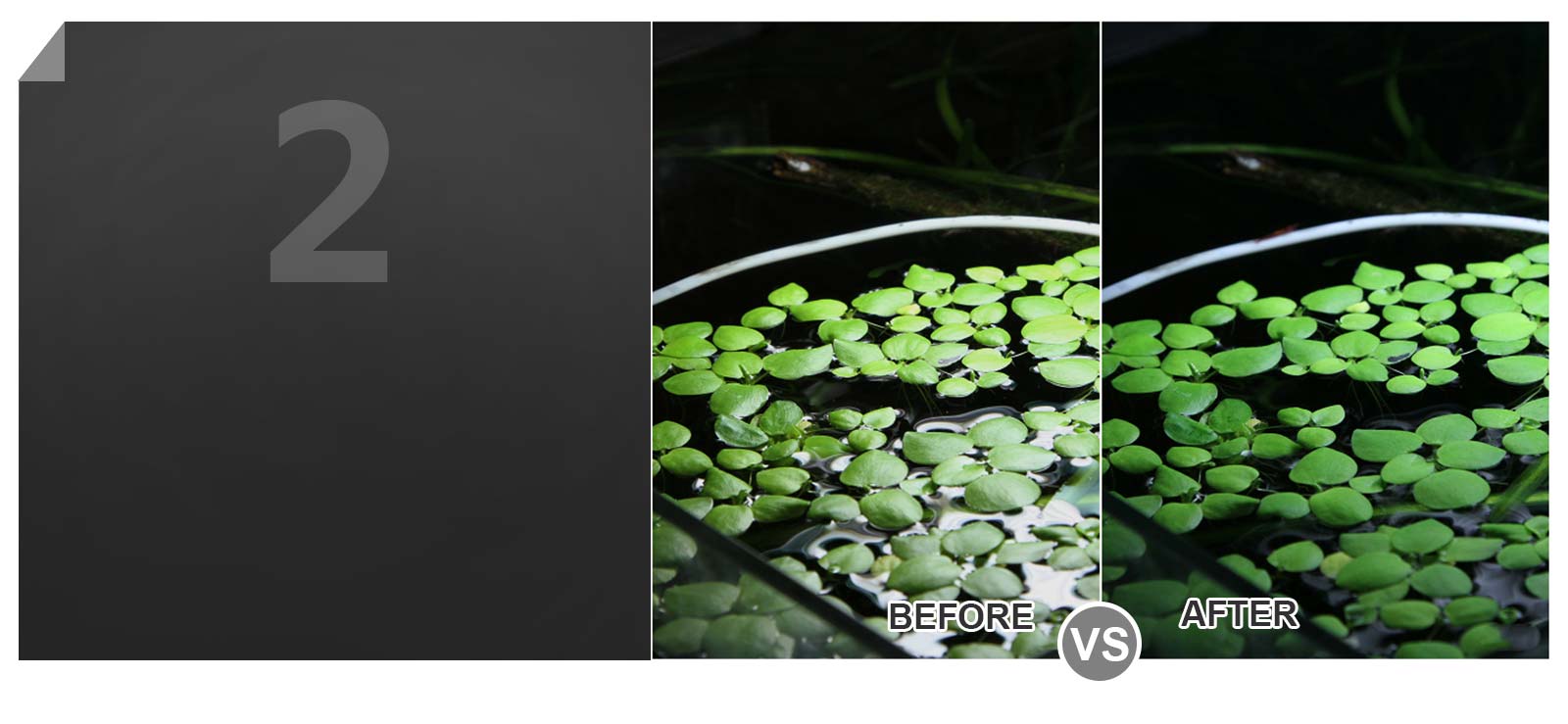 DRAMATICALLY REDUCING REFLECTIONS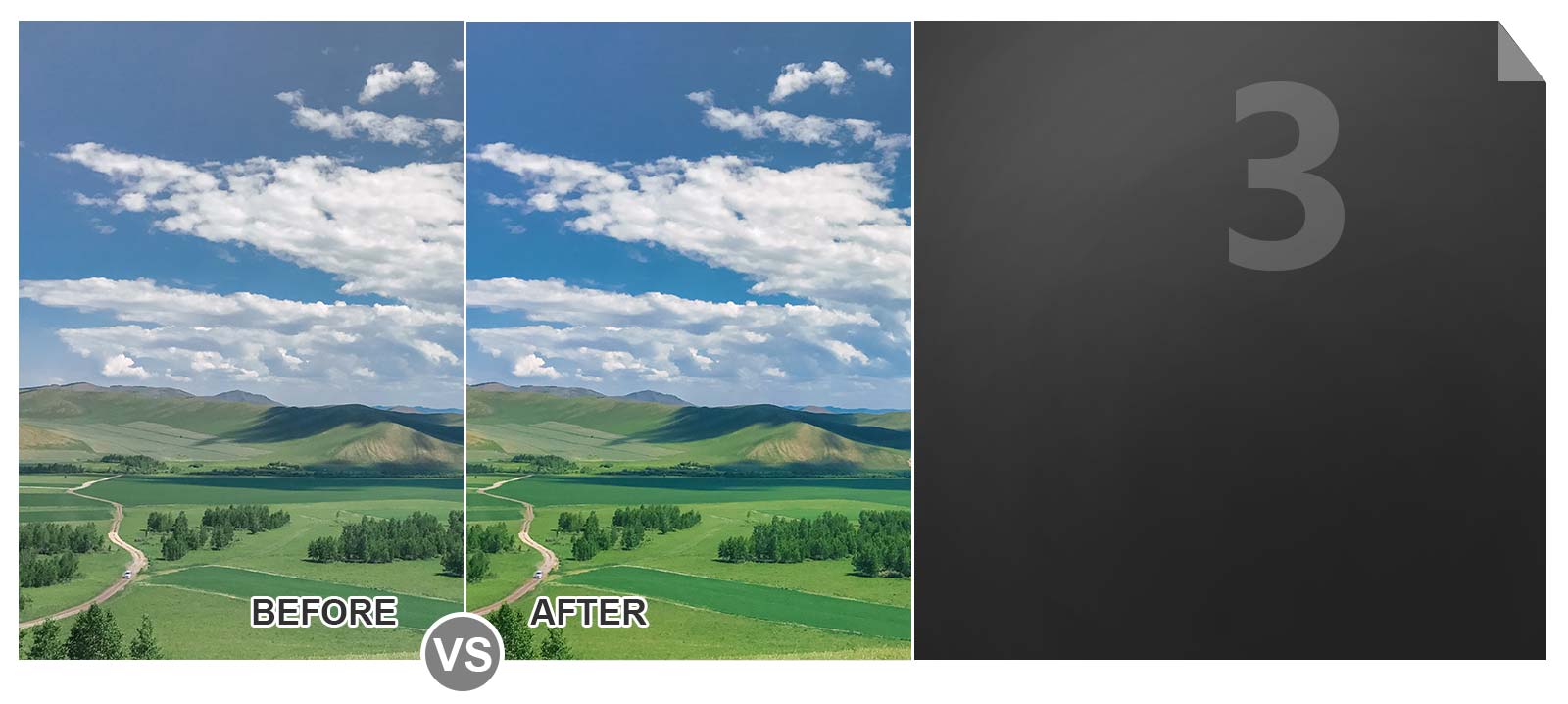 FILTERS OUT POLARIZED LIGHT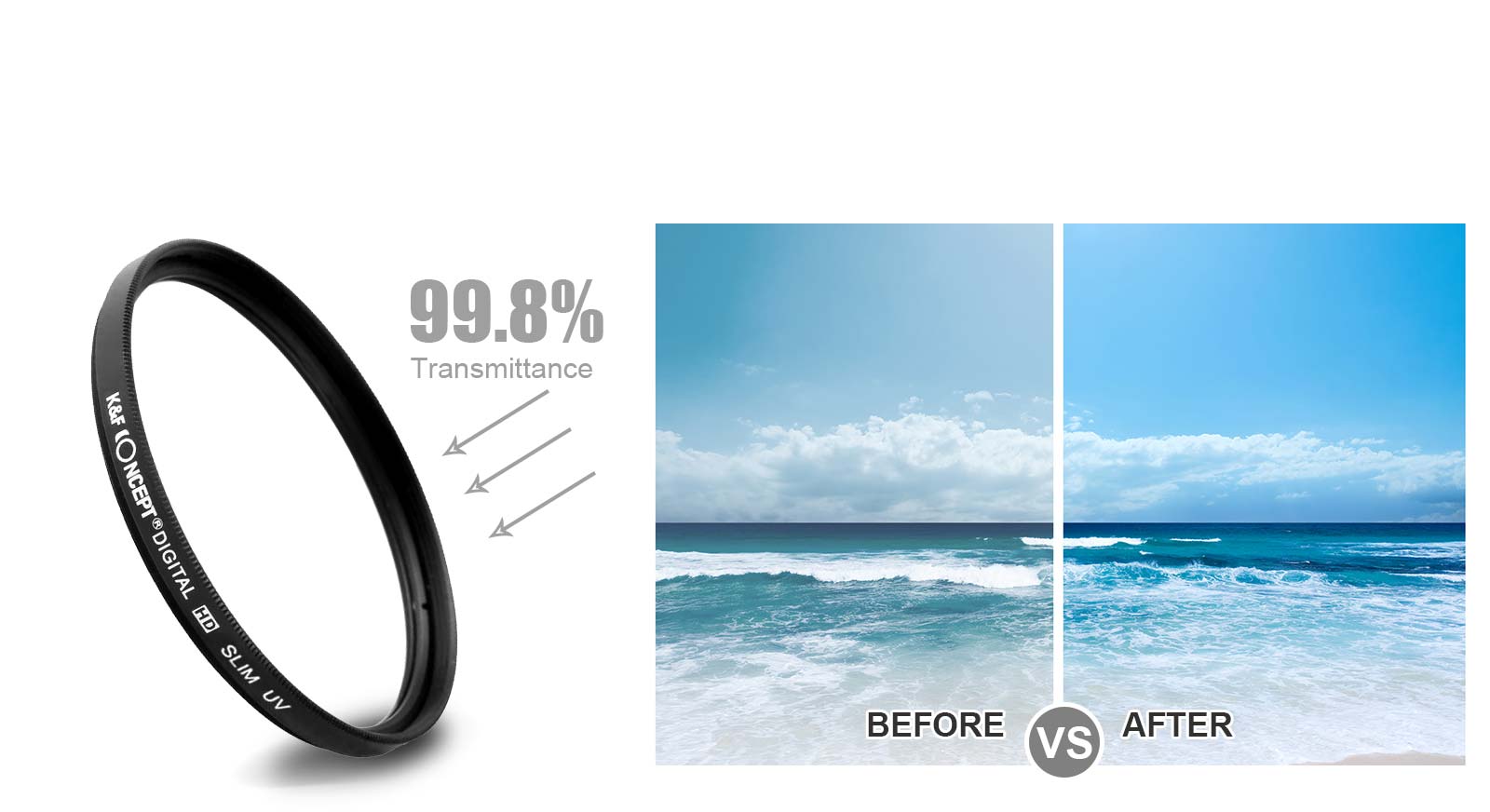 UV FILTER
High quality UV filters can be permanently mounted on lenses with a minimum impact on image quality.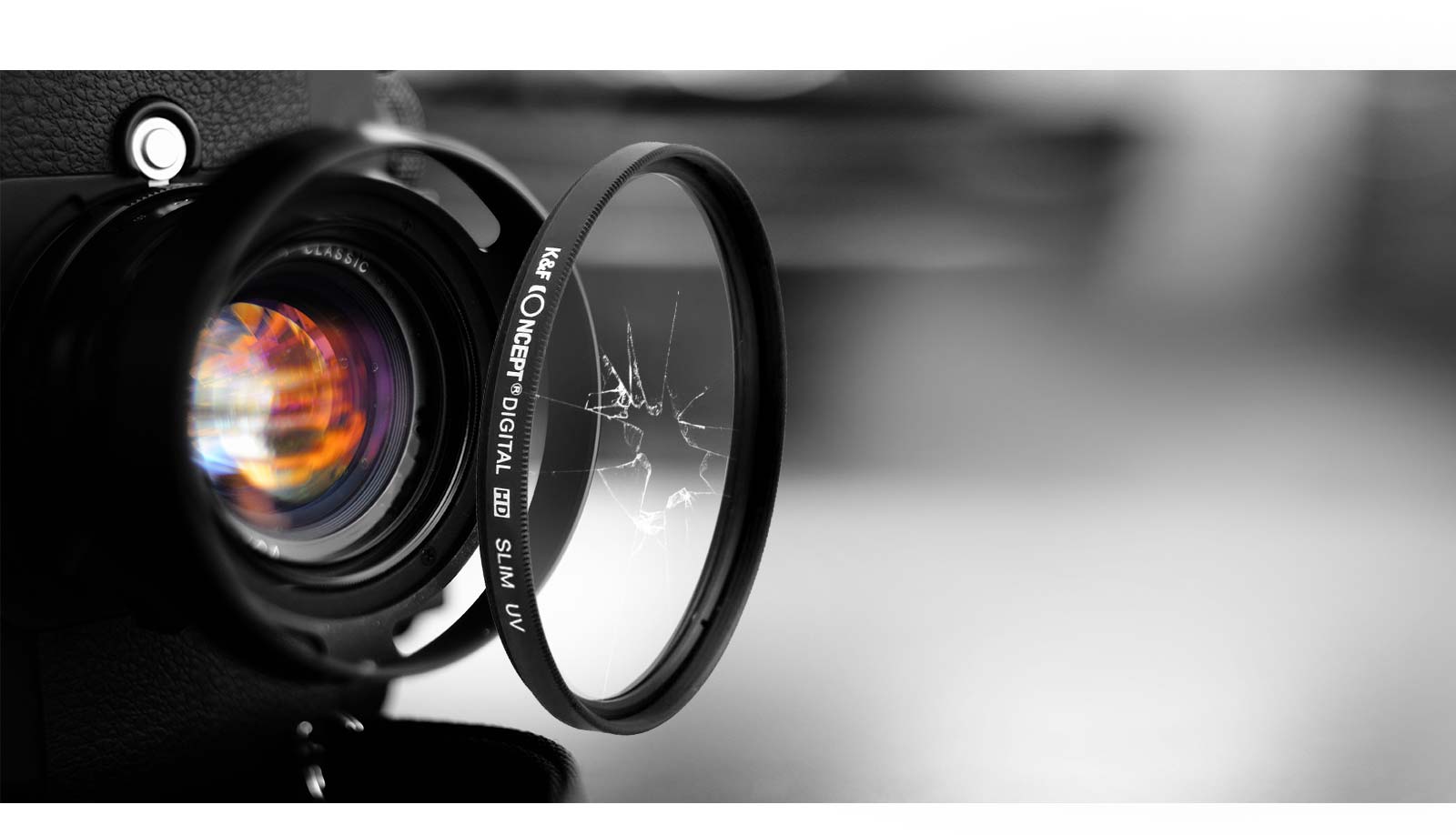 LENS PROTECTION
Protects the front element of a lens from dust, dirt, moisture and potential scratches.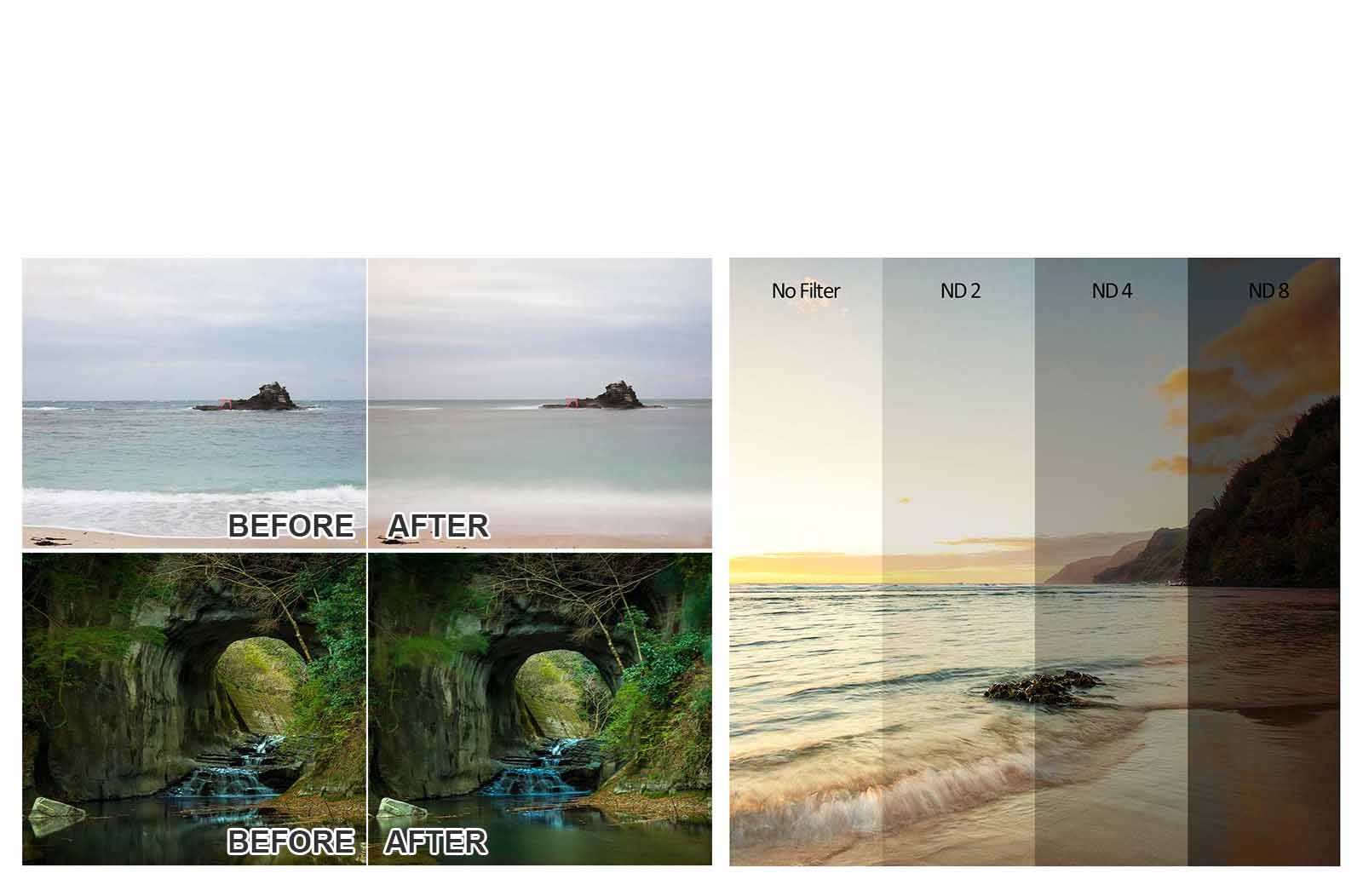 ND FILTER
Reduces the amount of light entering the lens, thus decreasing camera shutter speed. Useful for situations where motion blur needs to be created (rivers, waterfalls, moving people) or large apertures must be used with flash to avoid overexposure.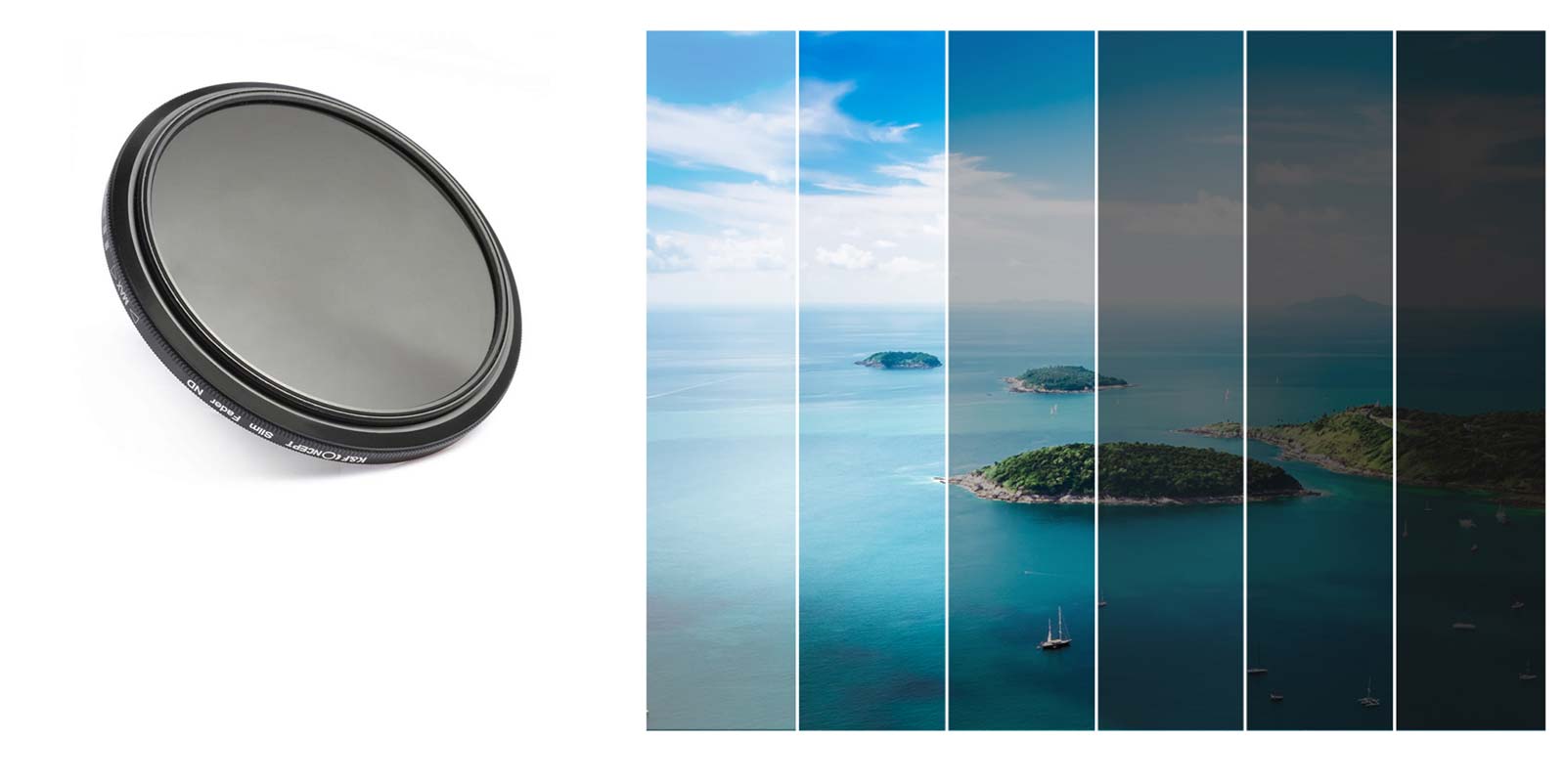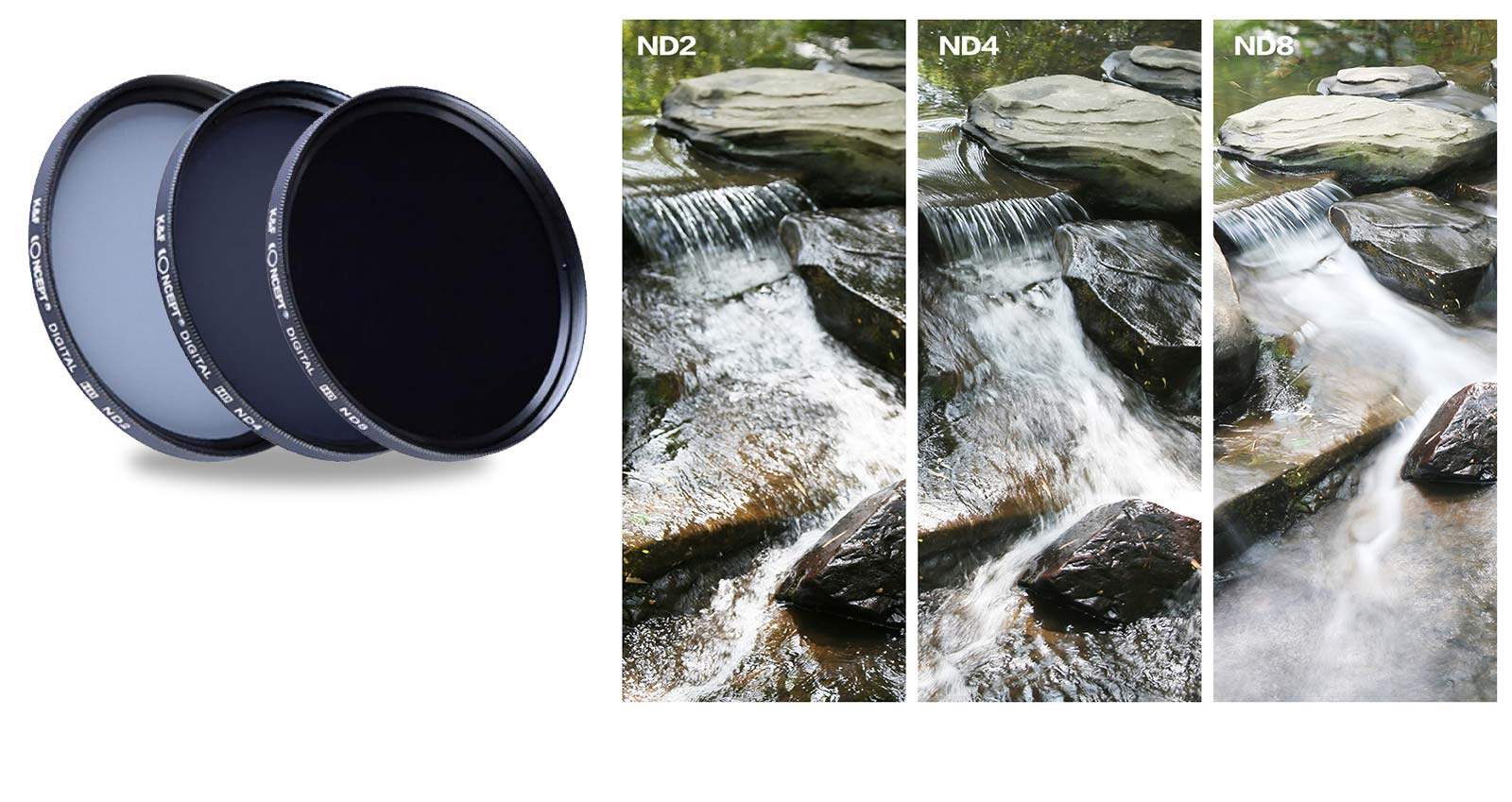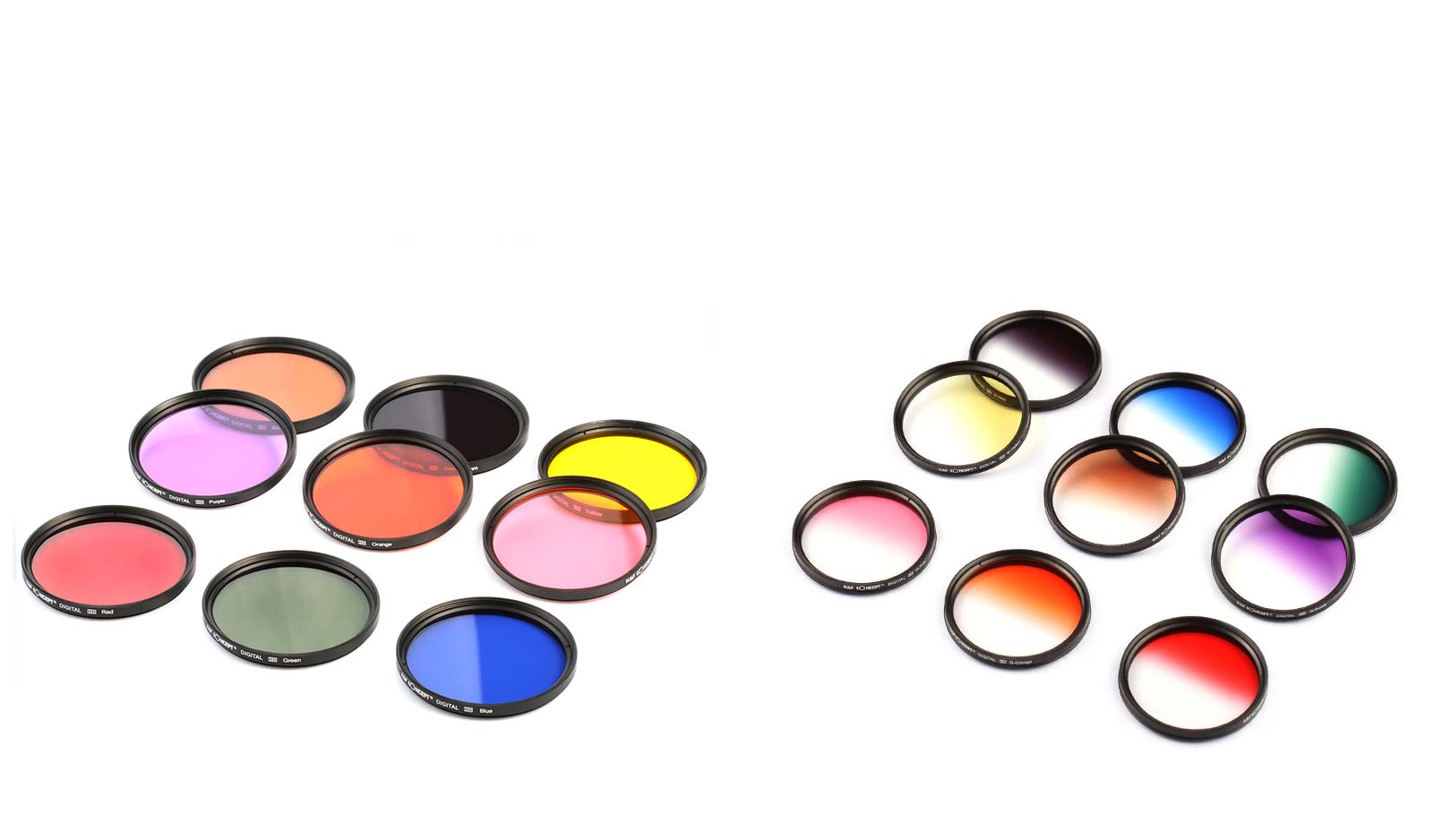 COLOR FILTER SET
Corrects colors, resulting in a change in camera white balance. Some color filters can subtract colors, blocking one type of color and allowing other colors through. These types of filters were popular for film. They are rarely used in digital photography, since their effects can be easily applied in post-processing.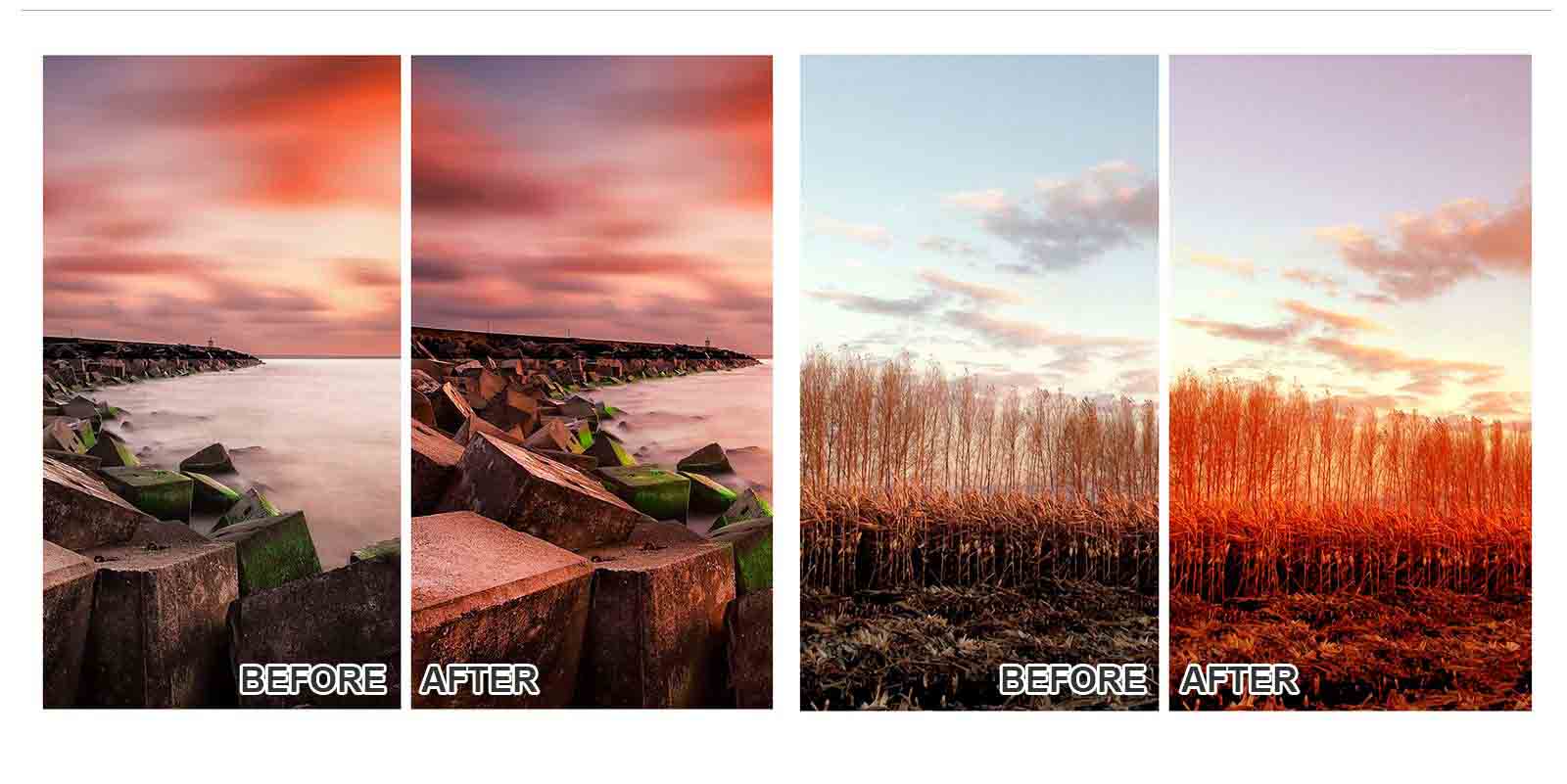 Graduated red
Graduated orange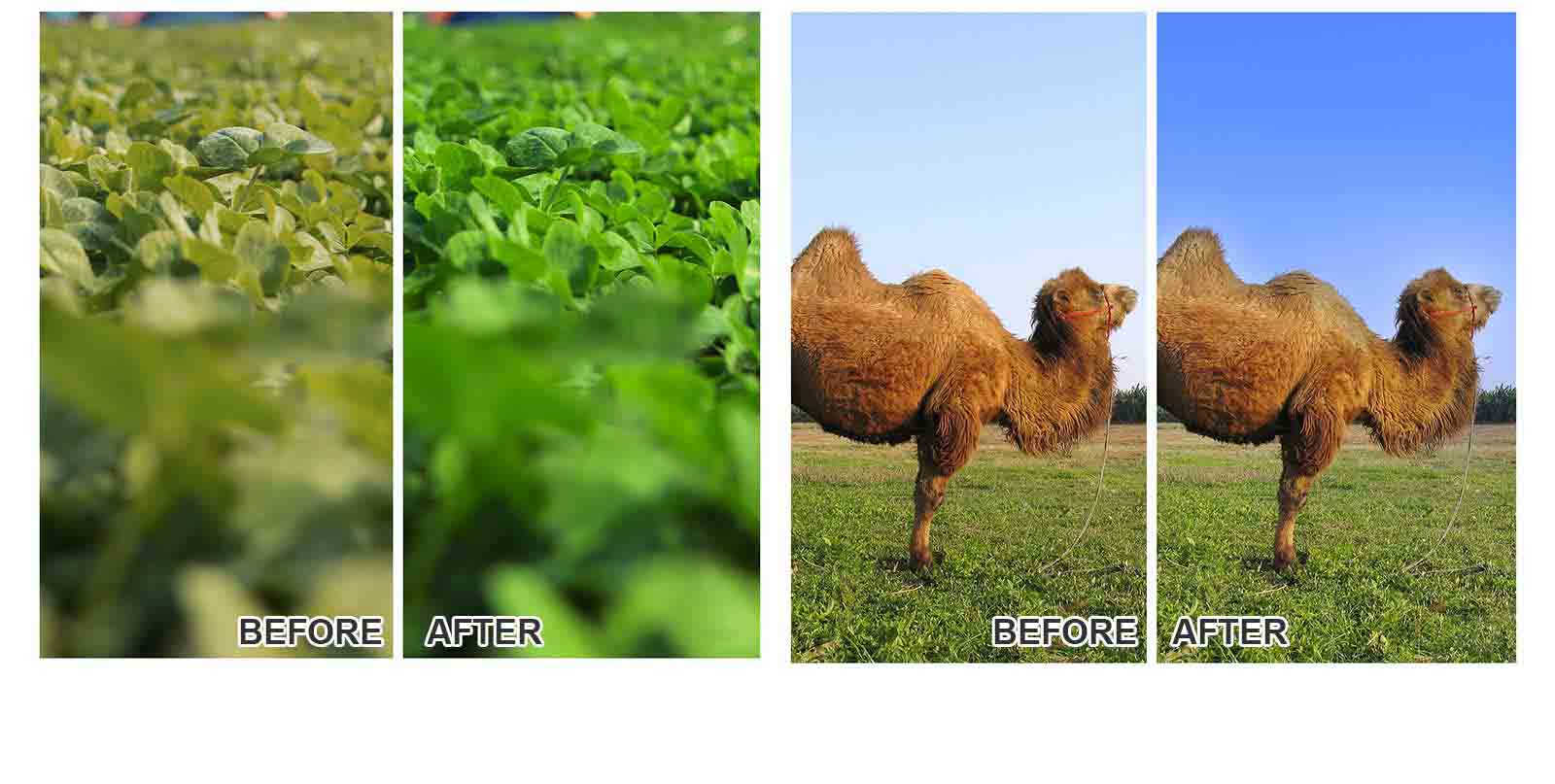 Graduated green
Graduated blue
Happy!
Product arrived before estimated date. All items intact and in perfect condition as per advertisement. Thanks.
Perfect
Very satisfied with the final result and would recommend this product out there. Brand new as expected and it does the job perfectly. Good value for the money
but individually wrapped in the pouch and a card that asked me if I am happy..
I dont usually write reviews but I just had to for these!I wasnt expecting much because they are under £12, but individually wrapped in the pouch and a card that asked me if I am happy.... damn I feel good about this!The filters themselves feel solid and has a nice matte feel/finish. Optics look ok on initial glance, but need more time to fully test. These seem to be of higher finish than other filters I have used for around the same price.
Four Stars
Nd 2 and 4 are ok, but ND 8 is too dark on the corners
These are perfect for the price
These are perfect for the price! Comes with a nice carrying case for all 3. ND 9 works great on sunny days (long exposure)
| Image | Lens | Filter Size (mm) |
| --- | --- | --- |
| | A. Schacht Ulm Travenon R 135mm f/ 4.5 (1) | 40.5 |
| | Braun Color Ultralit 50mm f/ 2.8 | 40.5 |
| | Carl Zeiss Jena Biotar 58mm f/ 2 (non-preset) | 40.5 |
| | Carl Zeiss Jena Herar 35mm f/ 3.5 | 40.5 |
| | Carl Zeiss Jena Tele Tessar 180mm f/ 6.3 | 40.5 |
| | Carl Zeiss Jena Tessar T 50mm f/ 2.8 | 40.5 |
| | Carl Zeiss Jena Triotar 135mm f/ 4.0 | 40.5 |
| | Carl Zeiss Jena Triotar 85mm f/ 4 | 40.5 |
| | Carl Zeiss Tevidon 100mm f/ 2.8 | 40.5 |
| | Chiyoko Super Rokkor 50mm f/ 2.0 | 40.5 |