72mm Filter Set (UV, CPL, FLD, Graduated Blue, Orange, Grey)
Free shipping to eligible country
Brand:

K&F Concept

Buy K&F Concept 72mm filter set (uv, cpl, fld, graduated blue, orange, grey) online, worldwide free shipping and 30 days return guarantee.

SKU0792

Availability:

In Stock

25.99

https://www.kentfaith.com/SKU0792_72mm-filter-set-uv-cpl-fld-graduated-blue-orange-grey-cleaning-cloth-lens-hood-lens-cap-cap-keeper-pouch
Buy 2+ items get
10% off
!
Features
• Kit Includes: 72MM K&F Concept Filter Kit (UV+CPL+FLD,Graduated Color Blue,Orange,Gray) + Microfiber Lens Cleaning Cloth + Petal Lens Hood + Center Pinch Lens Cap/Cap Keeper + Filter Bag
• NOTE: This kit is compatible with all 72mm lenses. Please verify your camera's lens thread size before ordering. Your camera's lens thread size will be marked somewhere on the lens barrel or printed underneath your lens cap. This number is always preceded by a "ø"(diameter) symbol.
• The filters are double-threaded, so you can stack your lens cap and other accessories as needed. Great for portraiture and outdoor scenes in strong sunlight.
• Graduated Color Filter:•Mounted on rotating frame, shooting angle adjustable. •Perfect for changing the mood of a picture. •Great for photographing the sky, the sunset, the rosy cloud, the lake water, etc.•Ultra slim 5mm frame made of aircraft grade magnalium, helps to avoid vignetting
• Compatible with the CANON Rebel (T5i T4i T3i T3 T2i T1i XT XTi XSi SL1), CANON EOS (700D 650D 600D 550D 500D 450D 400D 300D 1100D 1000D 100D) with 67MM Lens wich include: EF-S 18-135mm f/3.5-5.6, EF-S 17-85mm f/4L USM,EF 70-300MM F/4-5.6L IS USM, EF 35mm f/2 IS USM
Frequently Bought Together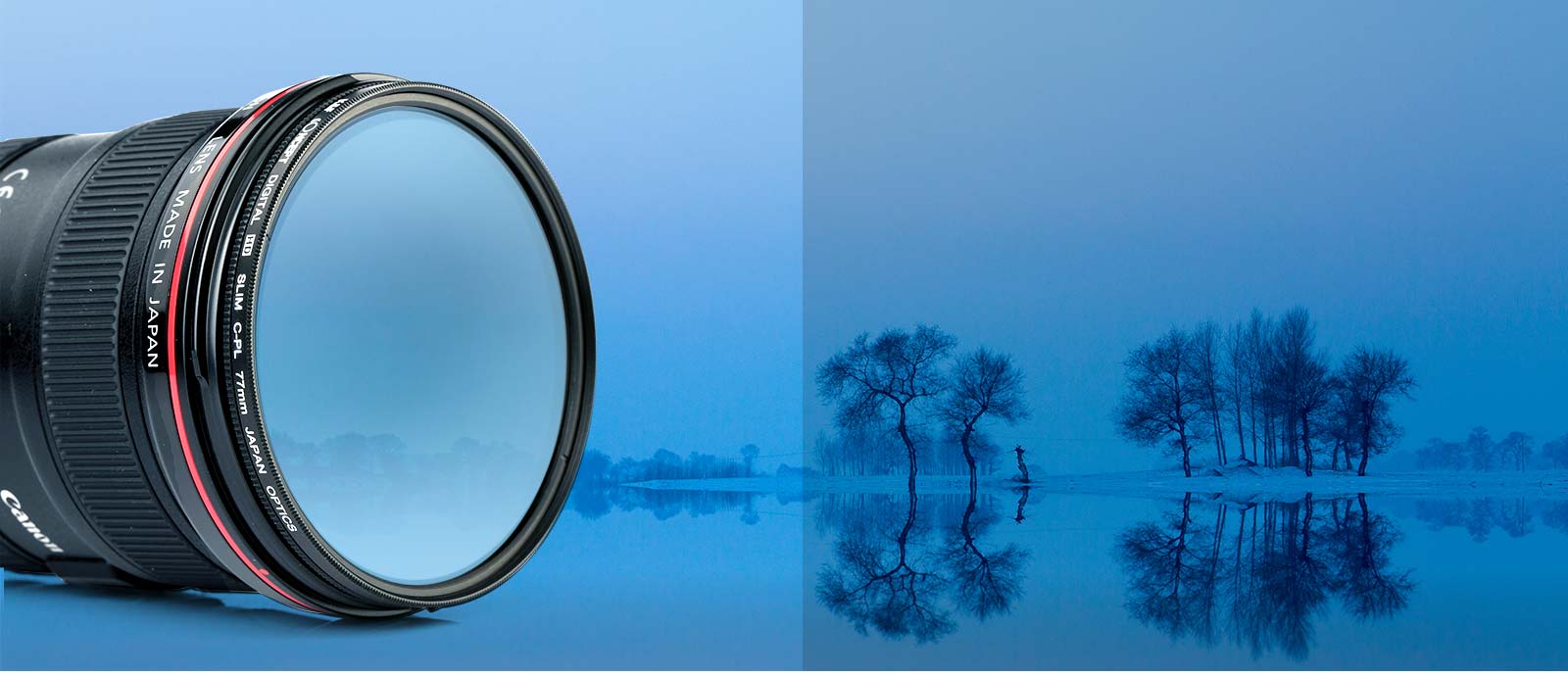 Circular Polarizing CPL Filter
Can be used for any type of photography. Polarizing filters are typically circular, allowing for easy control of the effect of polarization.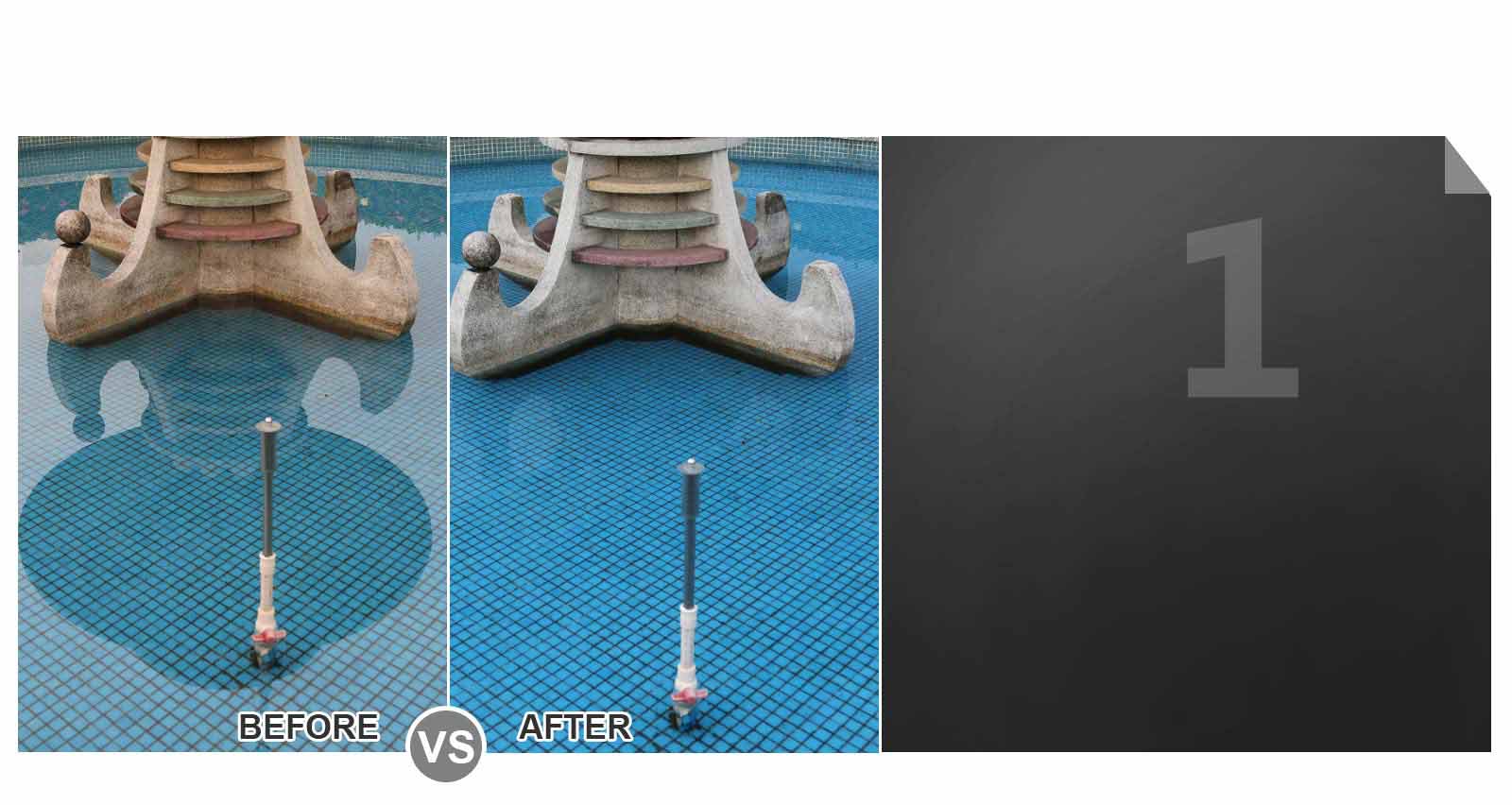 ENHANCING COLORS AND INCREASING CONTRAST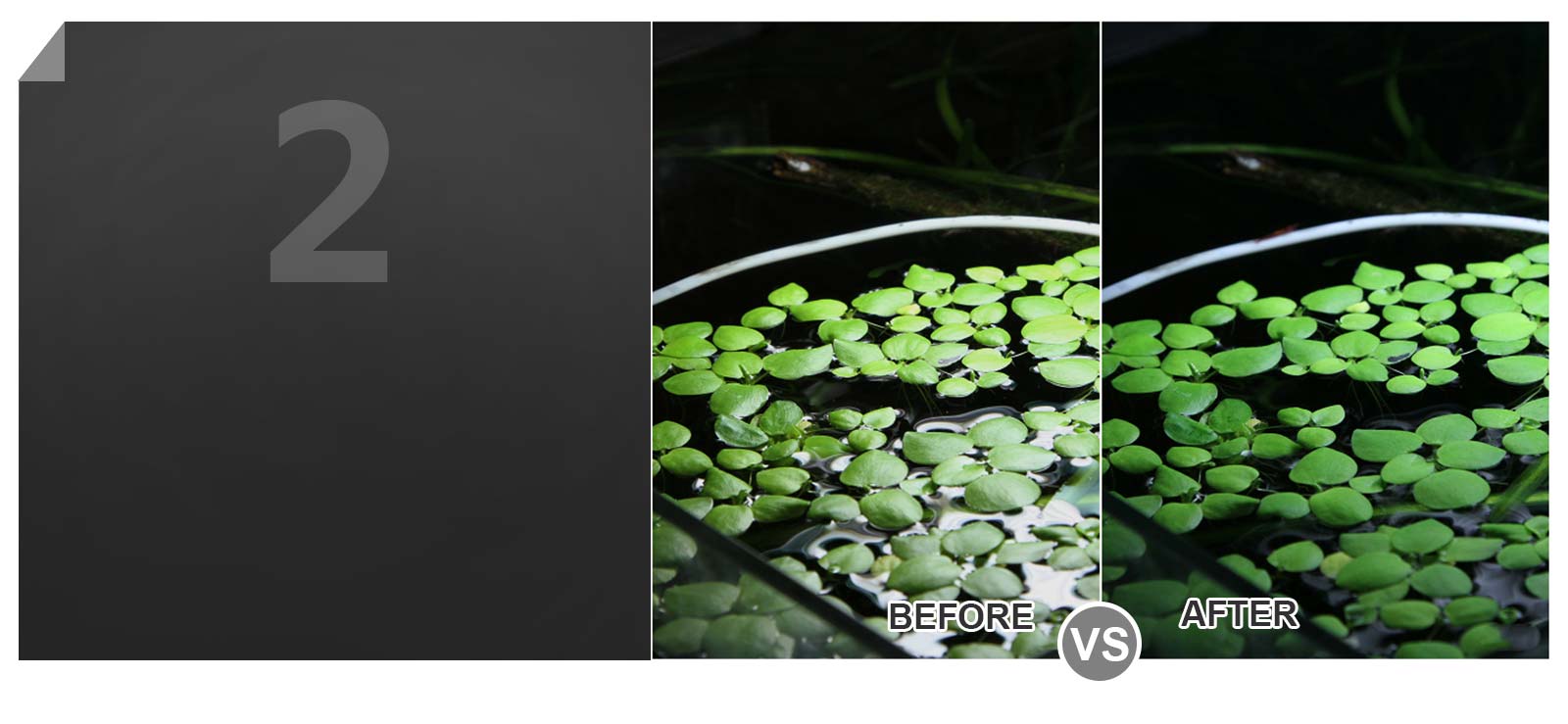 DRAMATICALLY REDUCING REFLECTIONS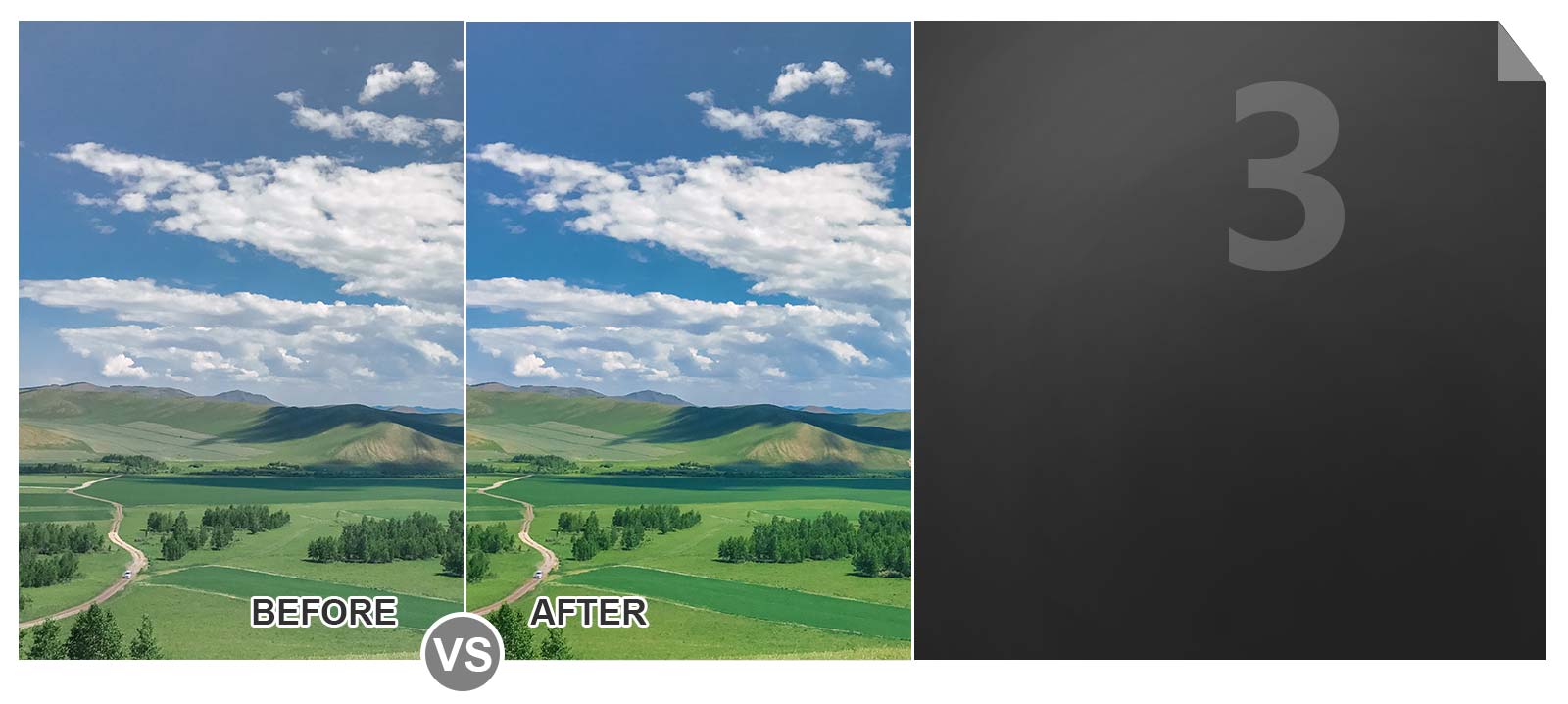 FILTERS OUT POLARIZED LIGHT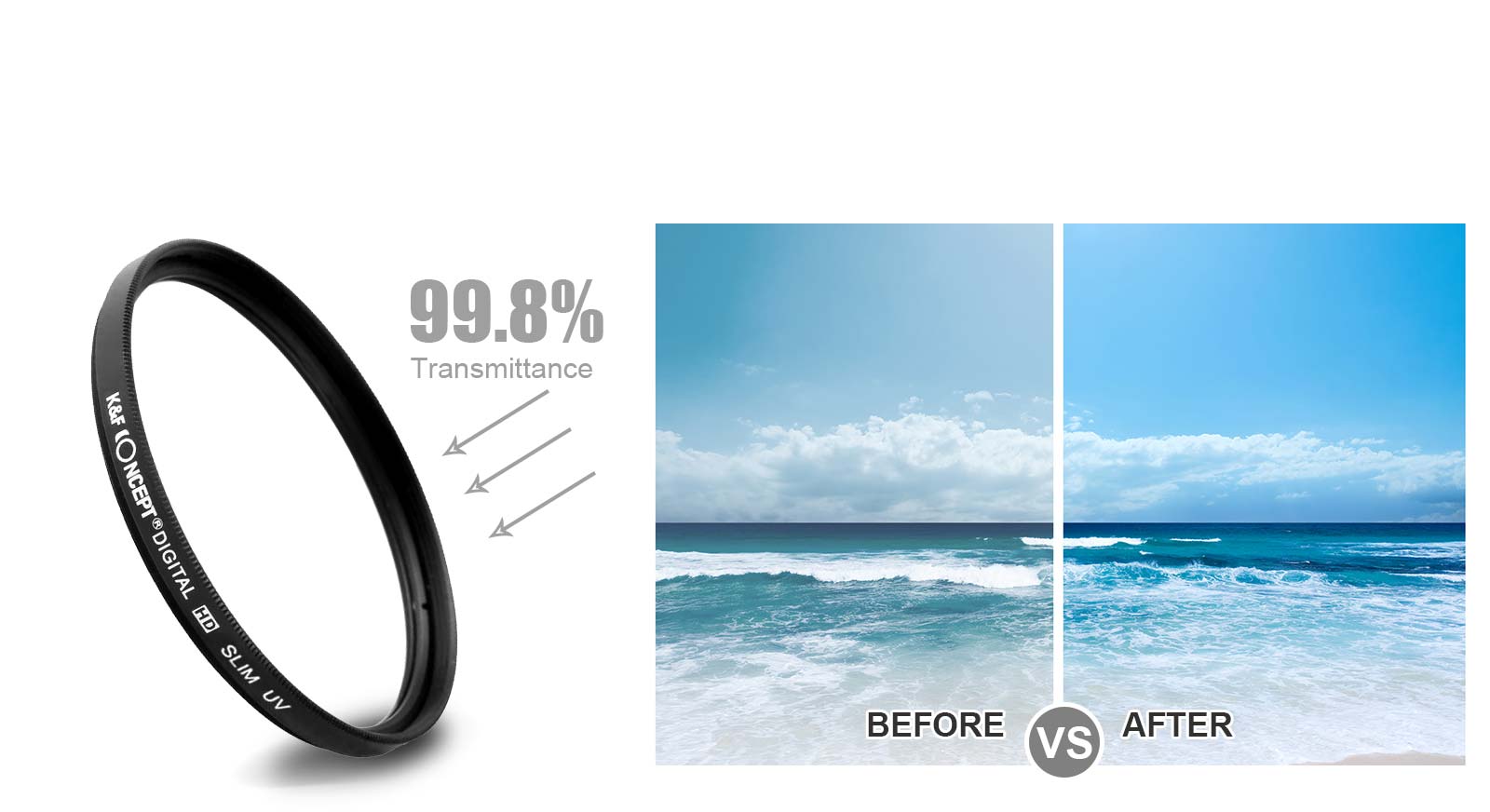 UV FILTER
High quality UV filters can be permanently mounted on lenses with a minimum impact on image quality.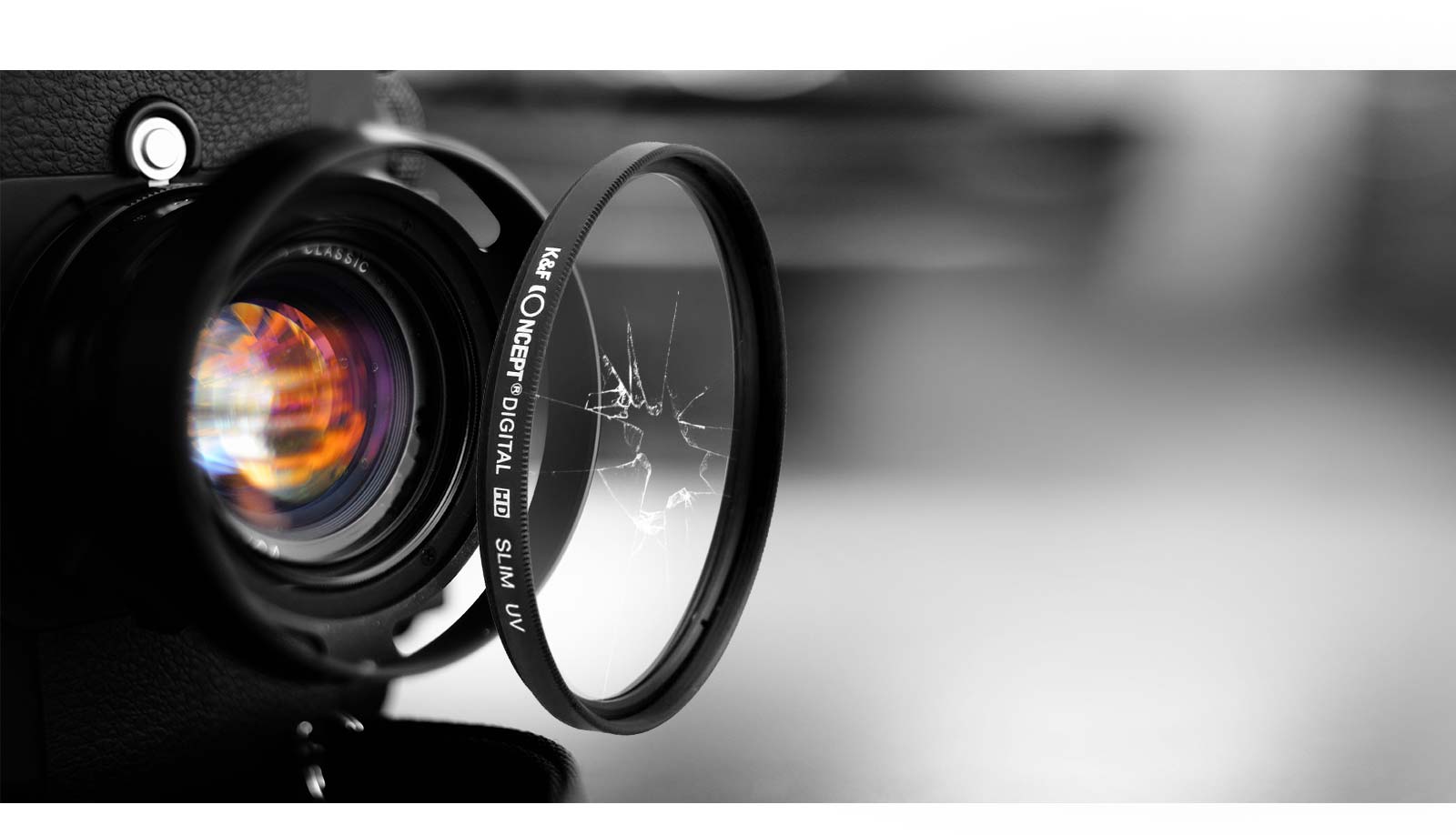 LENS PROTECTION
Protects the front element of a lens from dust, dirt, moisture and potential scratches.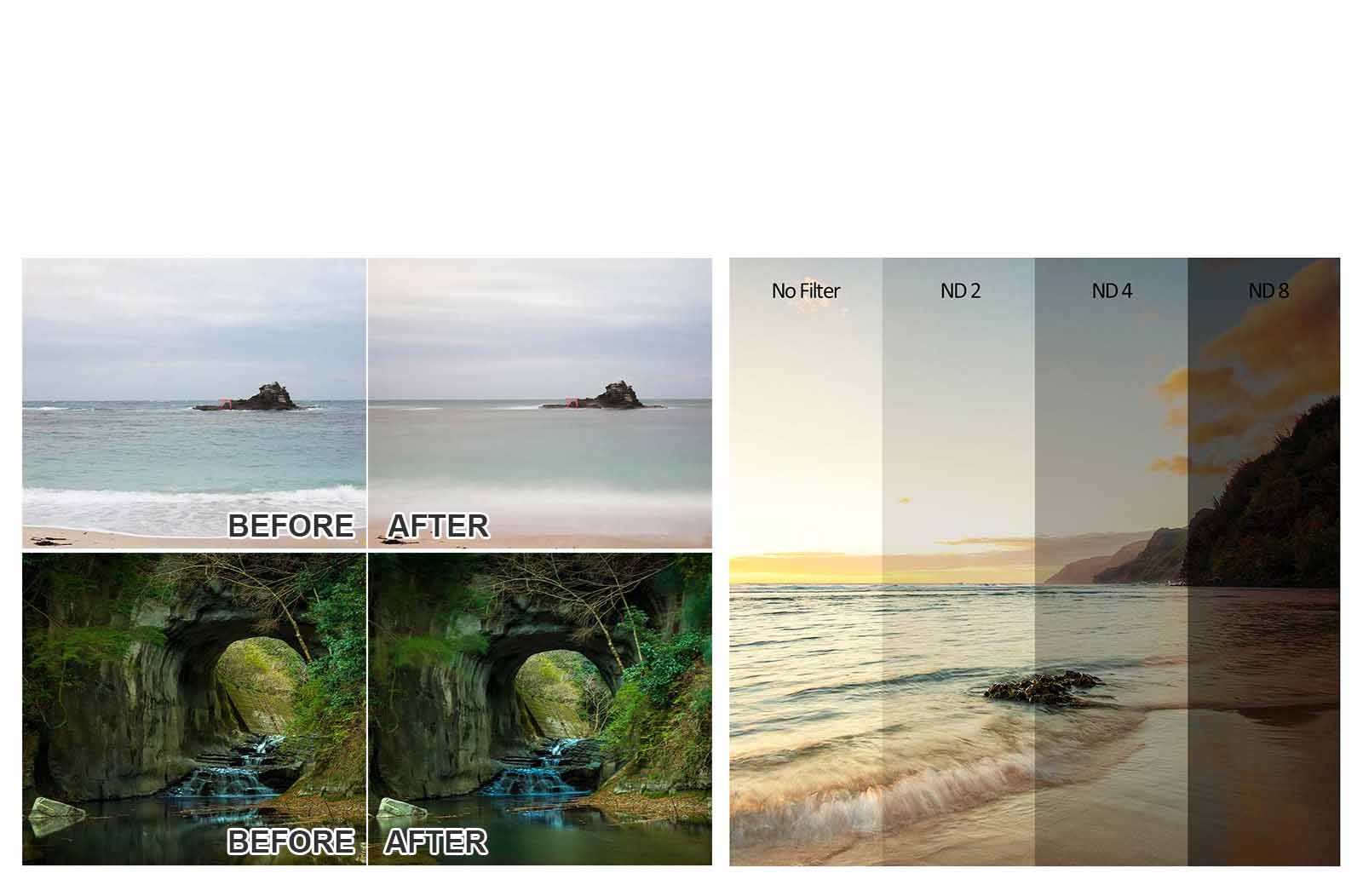 ND FILTER
Reduces the amount of light entering the lens, thus decreasing camera shutter speed. Useful for situations where motion blur needs to be created (rivers, waterfalls, moving people) or large apertures must be used with flash to avoid overexposure.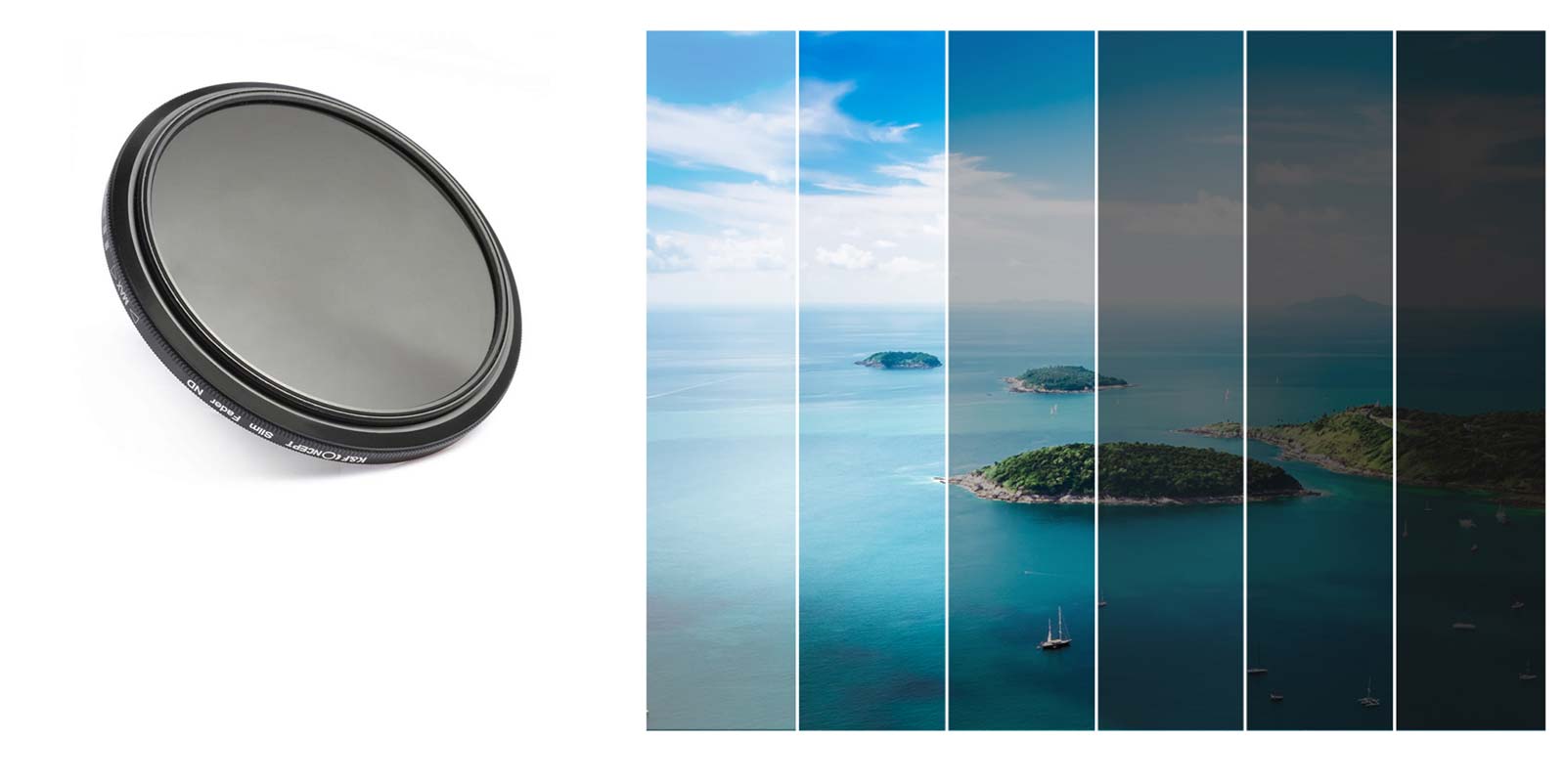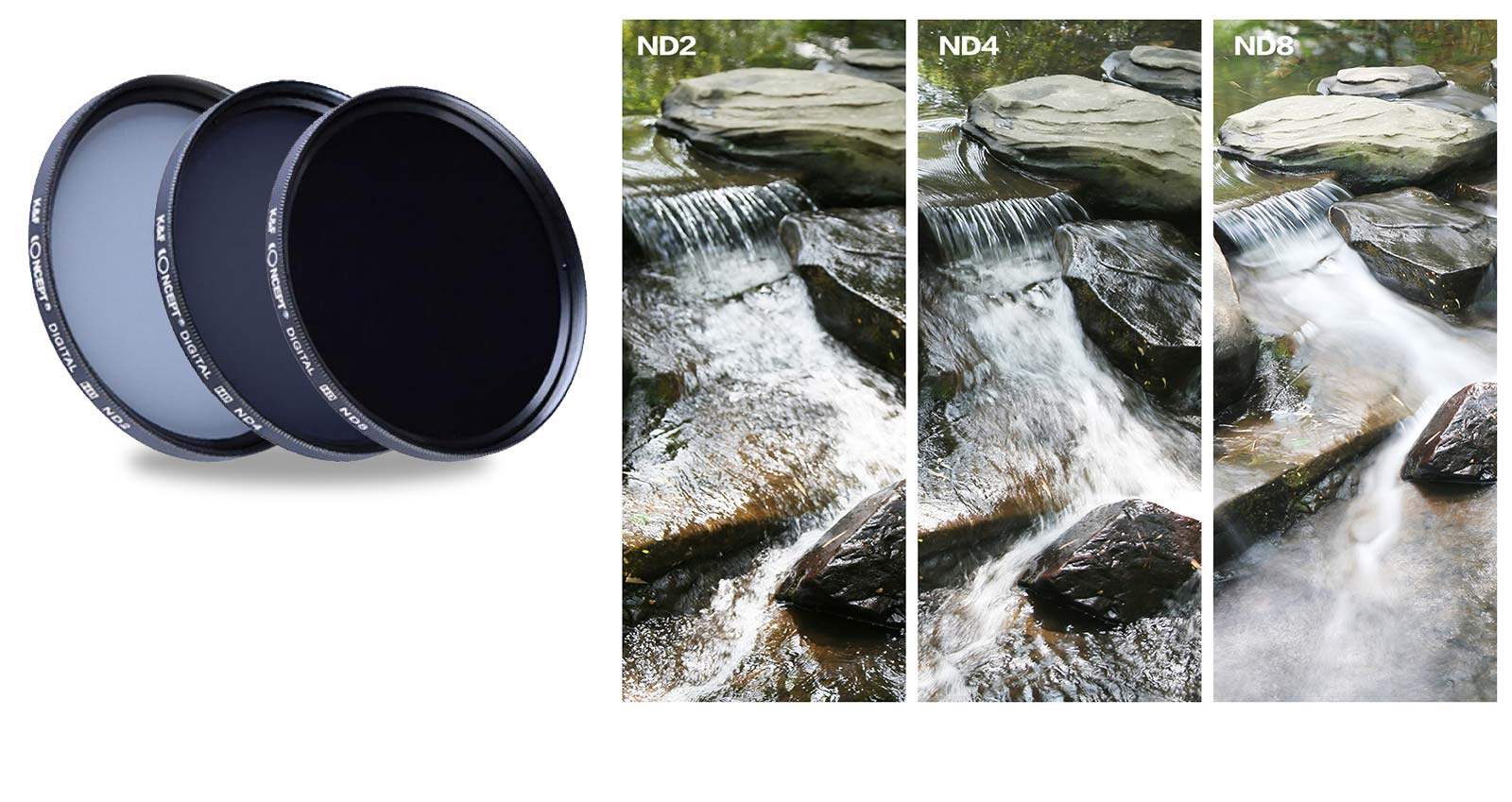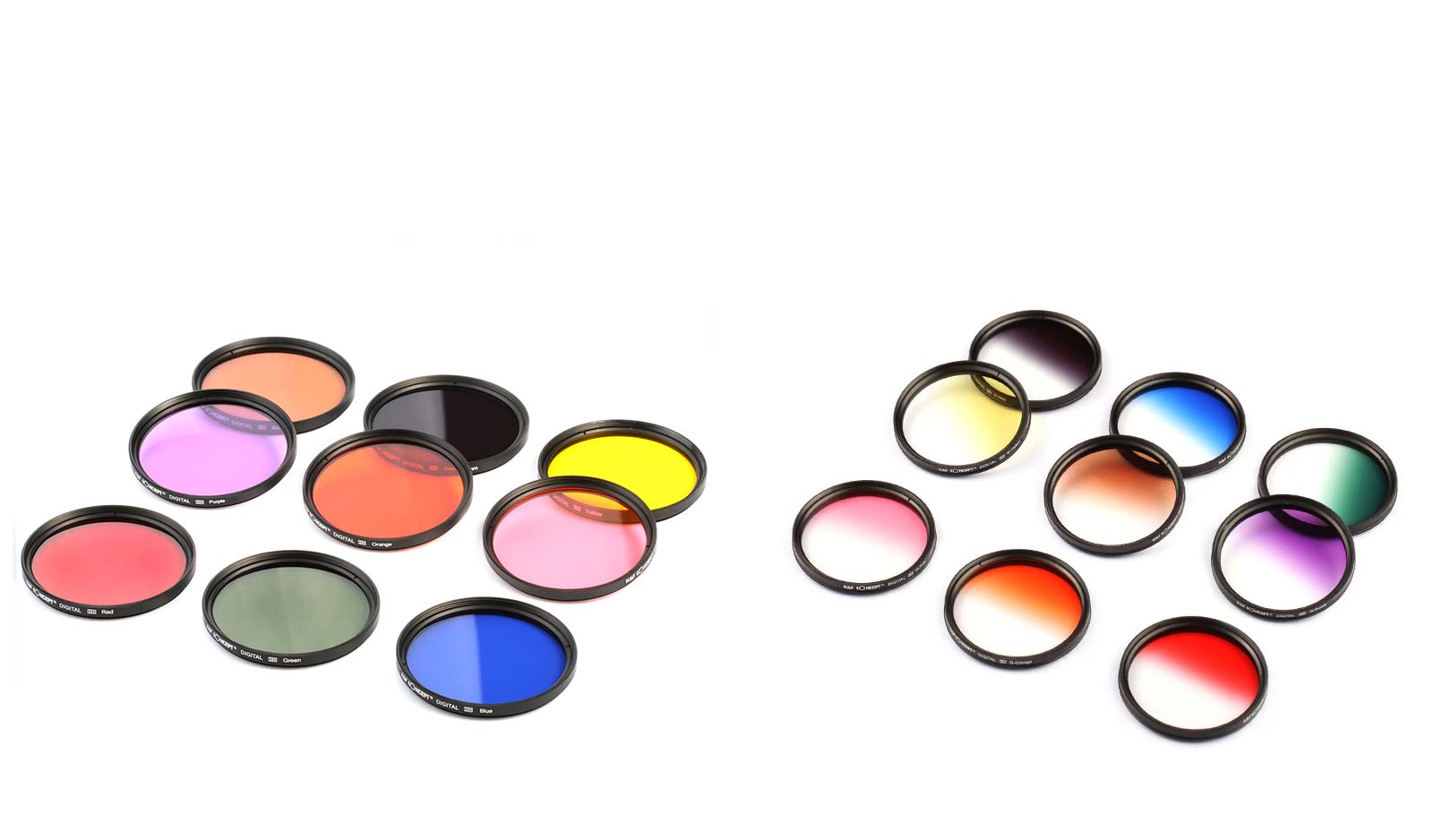 COLOR FILTER SET
Corrects colors, resulting in a change in camera white balance. Some color filters can subtract colors, blocking one type of color and allowing other colors through. These types of filters were popular for film. They are rarely used in digital photography, since their effects can be easily applied in post-processing.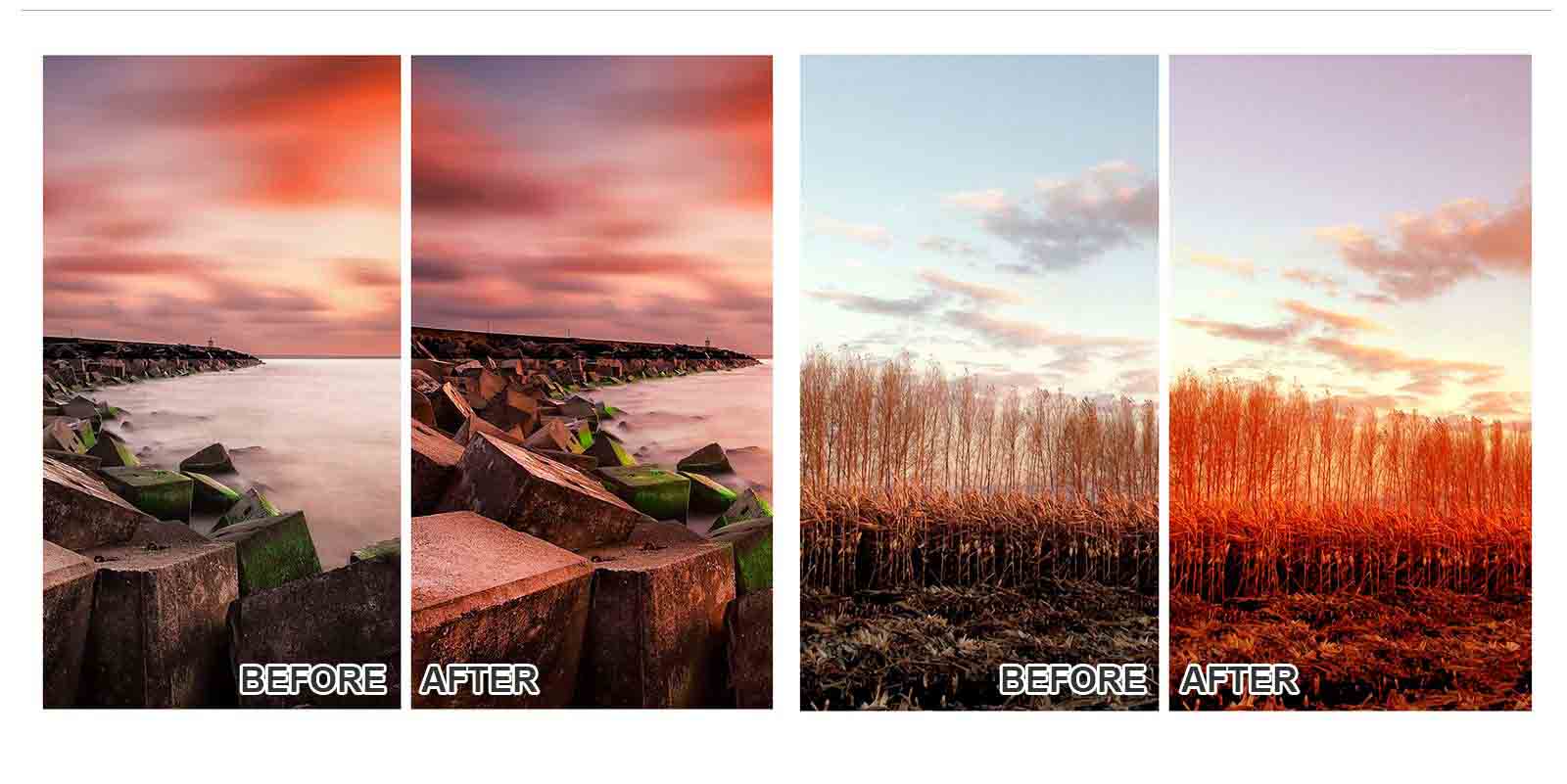 Graduated red
Graduated orange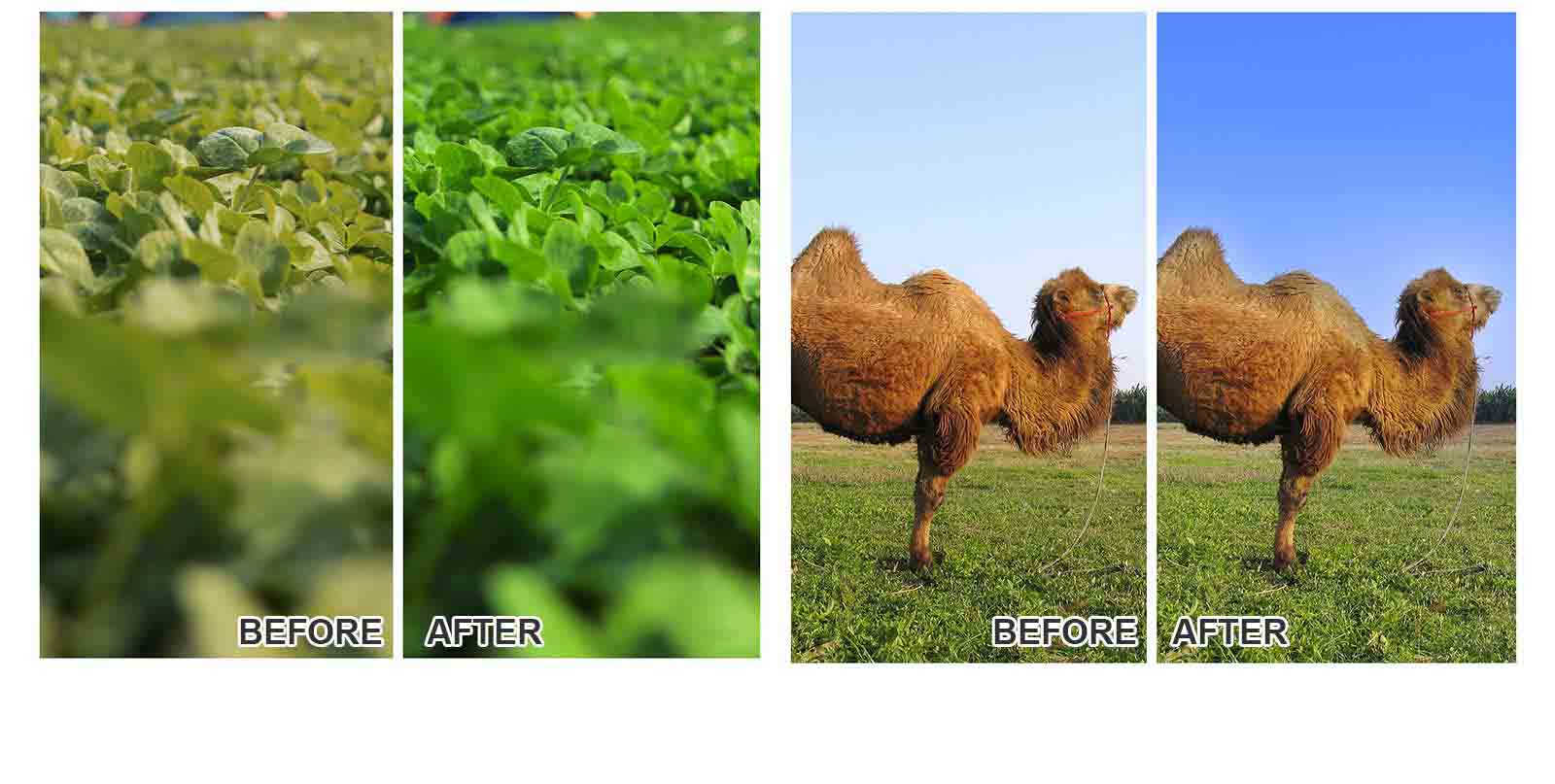 Graduated green
Graduated blue
Love the filters!
Love the filters!! They definitely make a difference. The carrying case is very sturdy and compact which makes them easy to transport. Overall, good purchase.
Überraschend gut und günstig
Sehr gut. Alle Filter passen, auch die Gegenlichtblende.In der Praxis habe ich es allerdings noch nicht getestet. Das Paket macht insgesamt einen guten Eindruck und lässt sich platzsparend im Fotorucksack transporieren.
Filterset gut
gut. günstig. schnelle Lieferung
perfecto
buen material a precio asequible. set bastante completo. da muchas posibilidades para fotografiar con una calidad buena. contento con el producto
| Image | Lens | Filter Size (mm) |
| --- | --- | --- |
| | 3M-5SA 500mm f/ 8.0 | 72 |
| | Access 28-70mm f/ 2.8-4.2 P-MC Macro | 72 |
| | Admiral 100-500mm f/ 5.6-8 MC Macro | 72 |
| | APO Tair-1 300mm f/ 4.5 | 72 |
| | Arax PCS 55mm f/ 4.5 MC Shift | 72 |
| | Asanuma 17mm f/ 3.5 | 72 |
| | Bell+Howell 85mm f/ 1.4 Aspherical IF | 72 |
| | Beroflex 400mm f/ 6.3 | 72 |
| | Bower 85mm f/ 1.4 Aspherical IF | 72 |
| | Canon 50mm f/ 0.95 | 72 |