37mm Filter Set (UV, CPL, FLD)
Out Of Stock
Product Unavailable
No Cancellation Fee
Free shipping to eligible country
Brand:

K&F Concept

Buy K&F Concept 37mm filter set (uv, cpl, fld) online, worldwide free shipping and 30 days return guarantee.

SKU0709

Availability:

Out Of Stock

17.99

https://www.kentfaith.com/SKU0709_37mm-filter-set-uv-cpl-fld-cleaning-cloth-pouch
Buy 2+ items get

10% off

!
Features
• Kit Includes: 37MM K&F Concept Kit(Slim UV+Slim CPL+Slim FLD) + Microfiber Lens Cleaning Cloth
• NOTE: This kit is compatible with all 37mm lenses. Please verify your camera's lens thread size before ordering. Your camera's lens thread size will be marked somewhere on the lens barrel or printed underneath your lens cap. This number is always preceded by a "ø" (diameter) symbol.
• The filters are all double-threaded, so you can stack your lens cap and other accessories as needed.
• High quality product made of import optics glass and resin,top level of transmittance. Metal sealing ring instead of the plastic sealing ring, better tightness, avoids fall or loose.
• We engaged in Camera Accessories Industry for many years. A reliable credit standing is our tenet. We Promise High Quality, Competitive Prices and Excellent Customer Service. 2 Years manufacturer warranty,buy with confidence!
Frequently Bought Together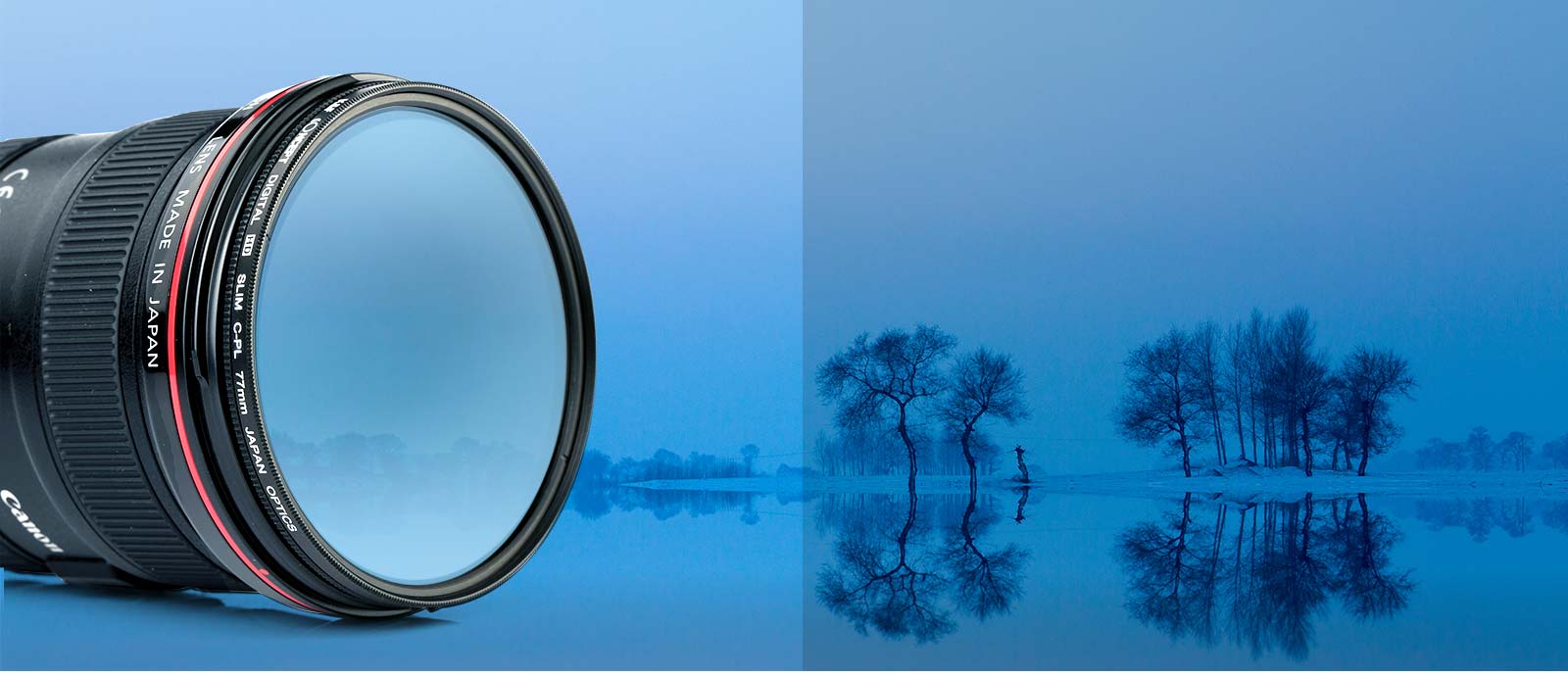 Circular Polarizing CPL Filter
Can be used for any type of photography. Polarizing filters are typically circular, allowing for easy control of the effect of polarization.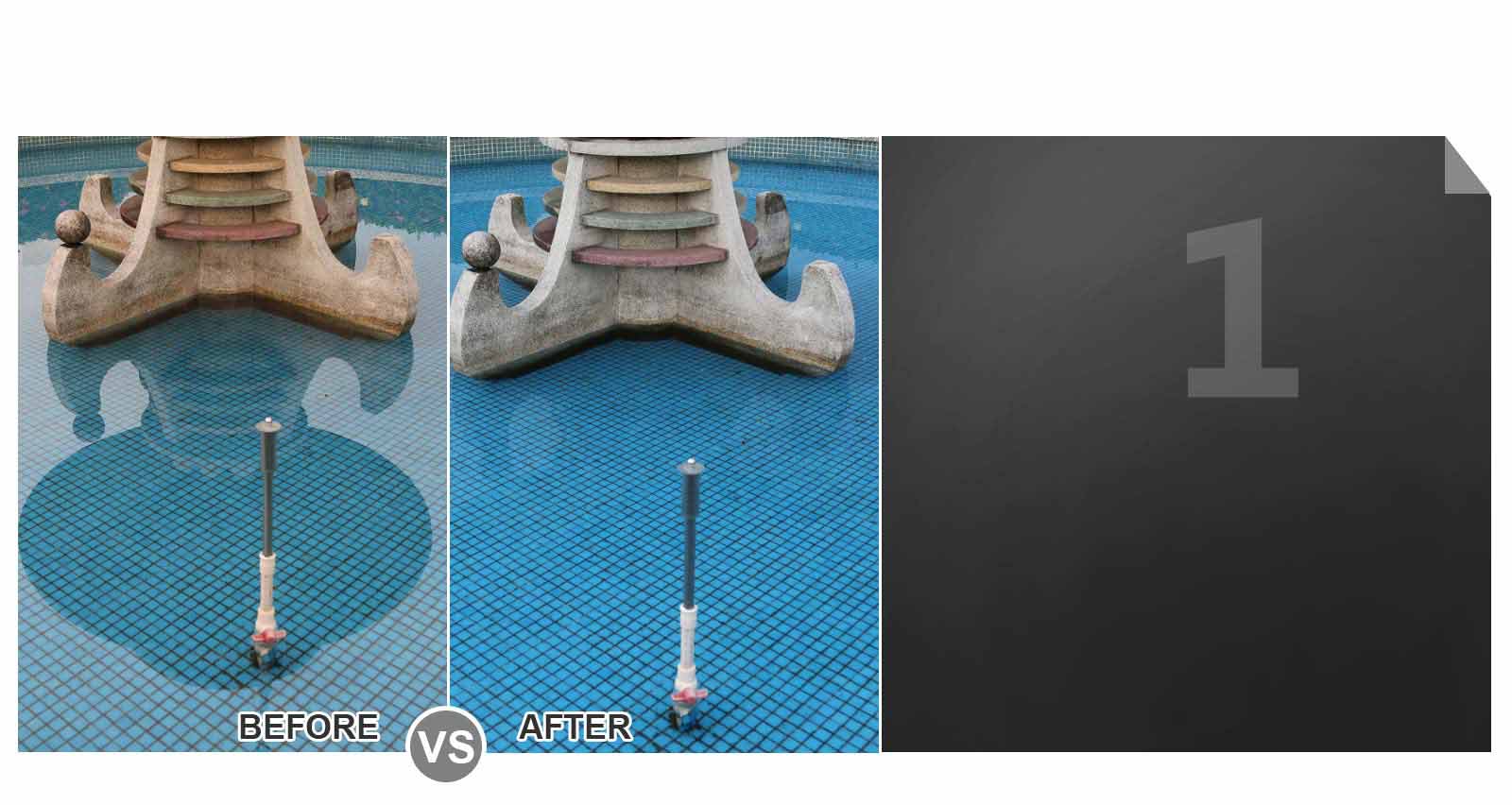 ENHANCING COLORS AND INCREASING CONTRAST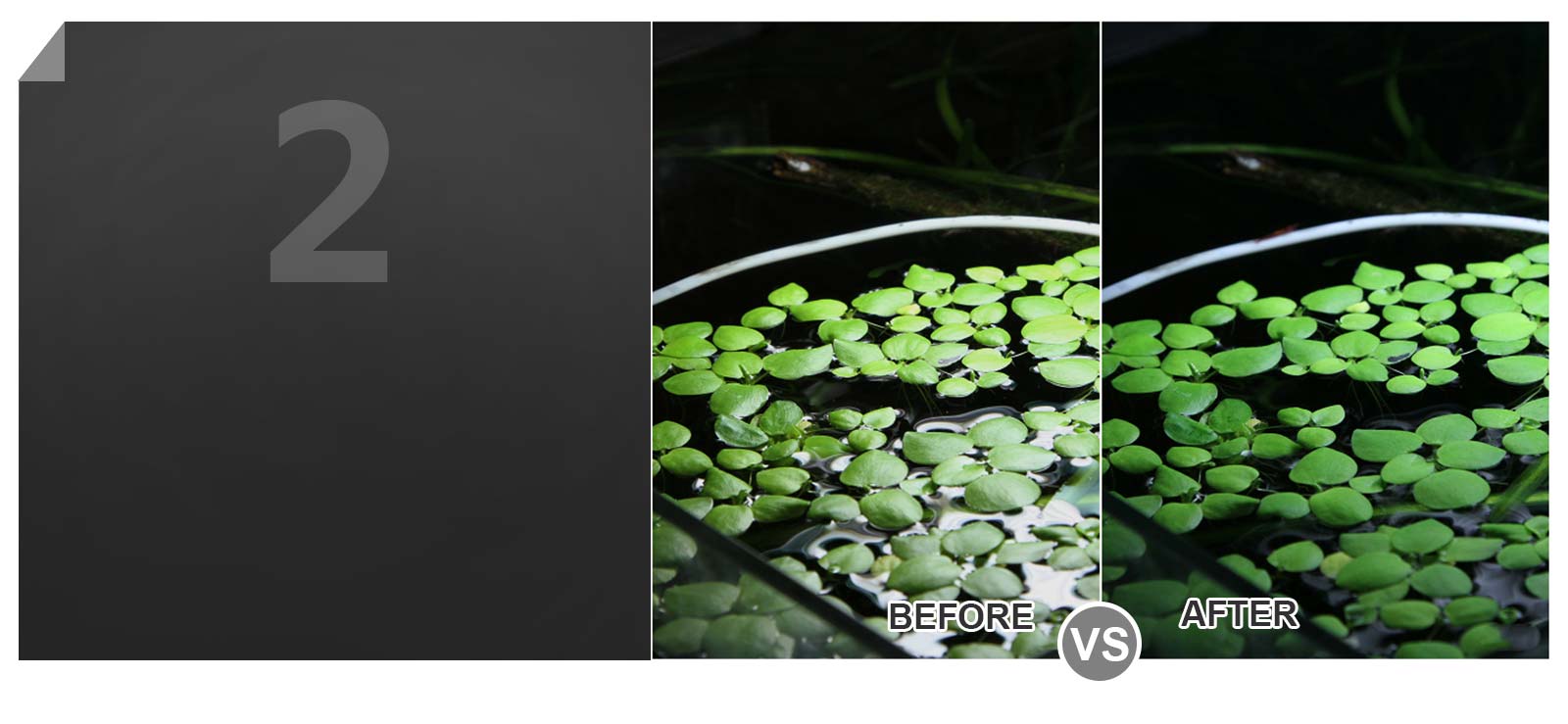 DRAMATICALLY REDUCING REFLECTIONS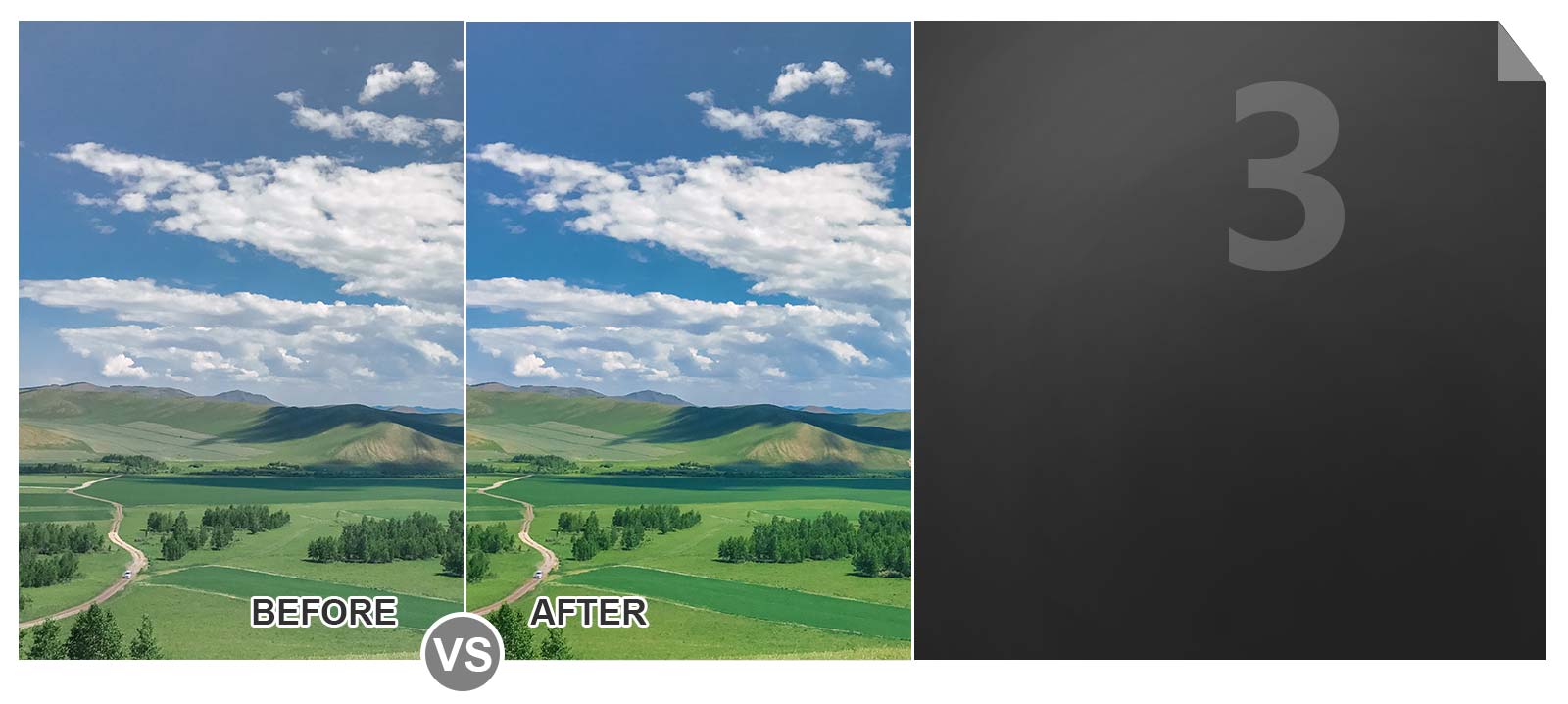 FILTERS OUT POLARIZED LIGHT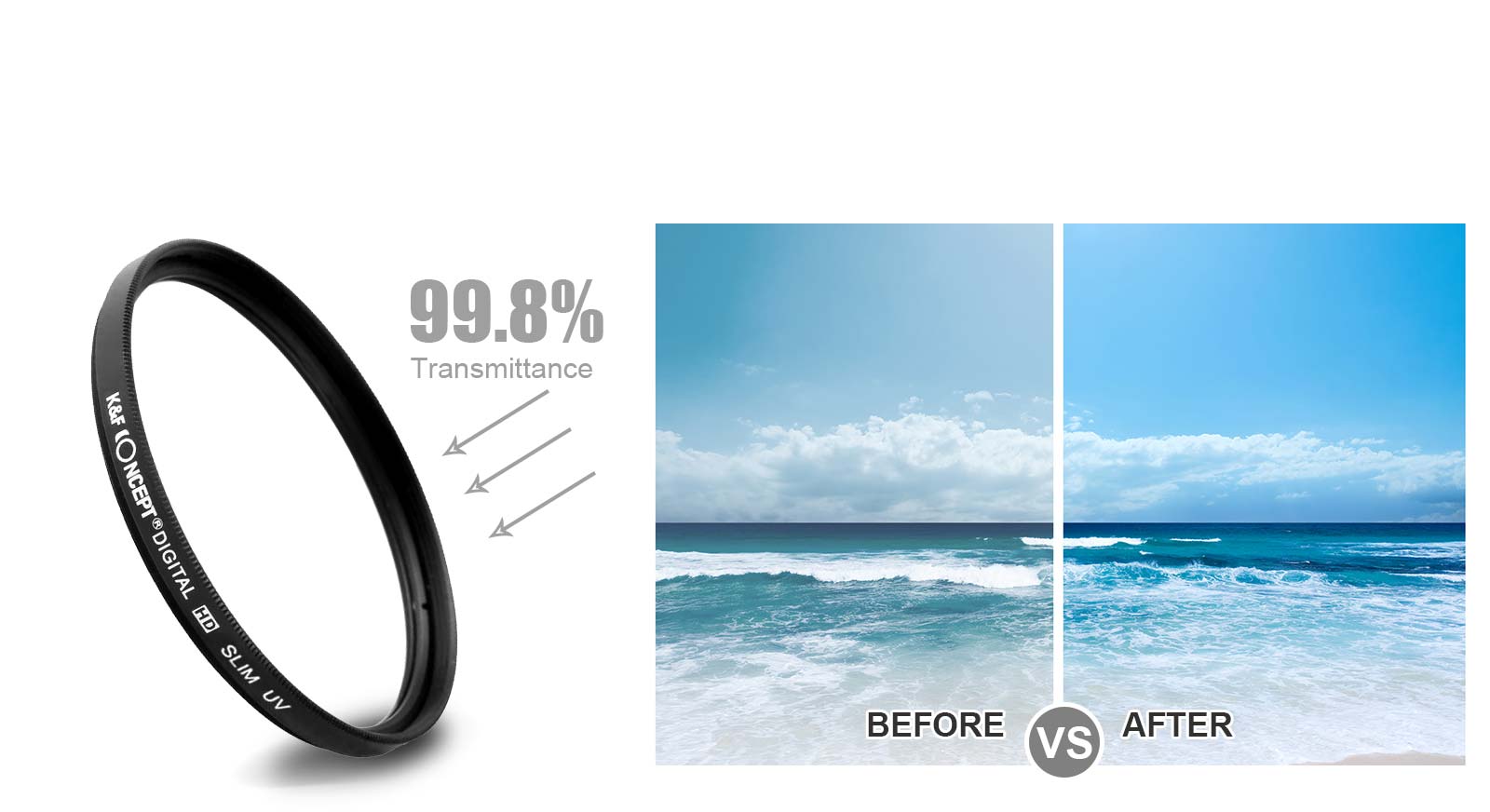 UV FILTER
High quality UV filters can be permanently mounted on lenses with a minimum impact on image quality.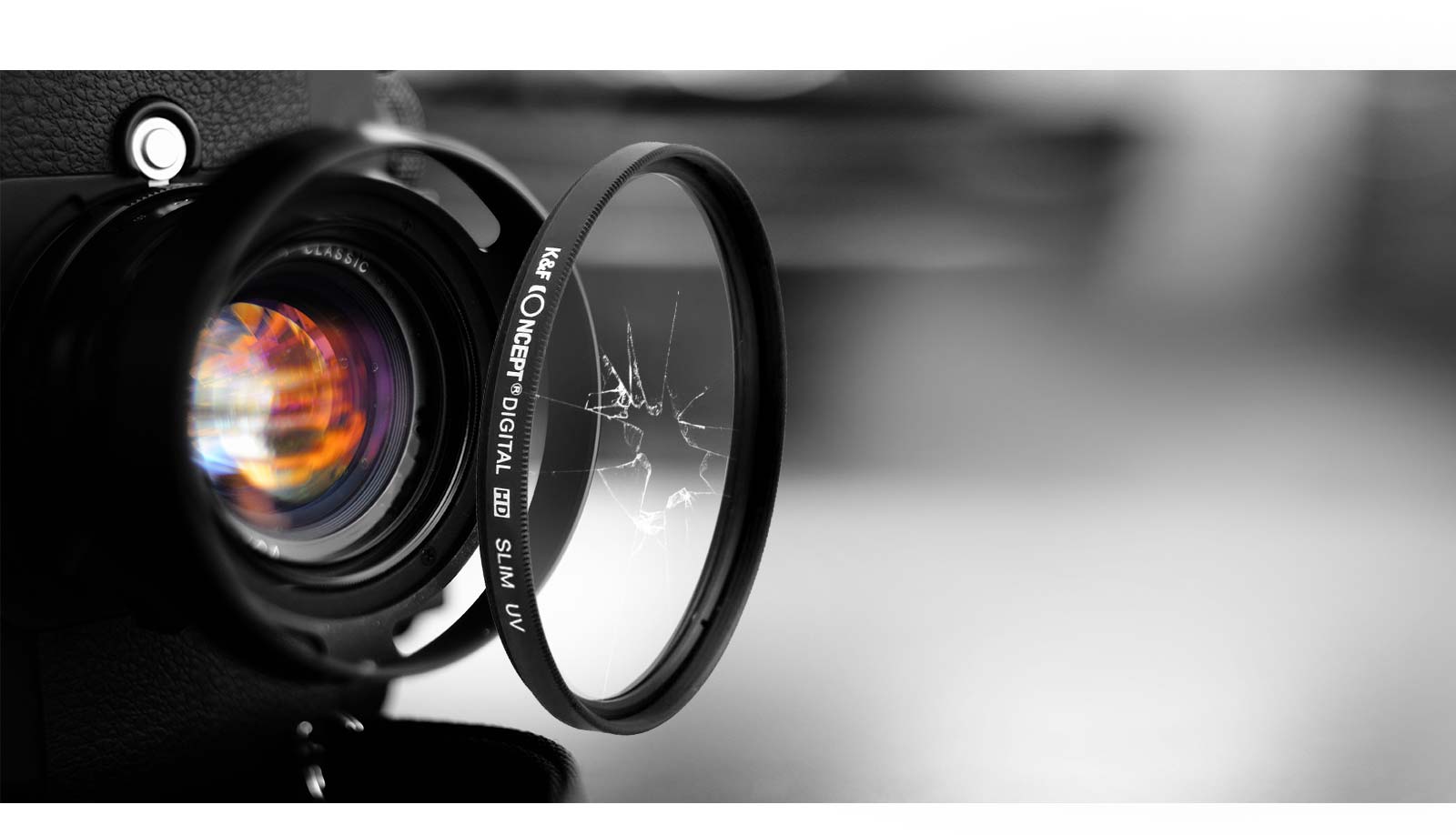 LENS PROTECTION
Protects the front element of a lens from dust, dirt, moisture and potential scratches.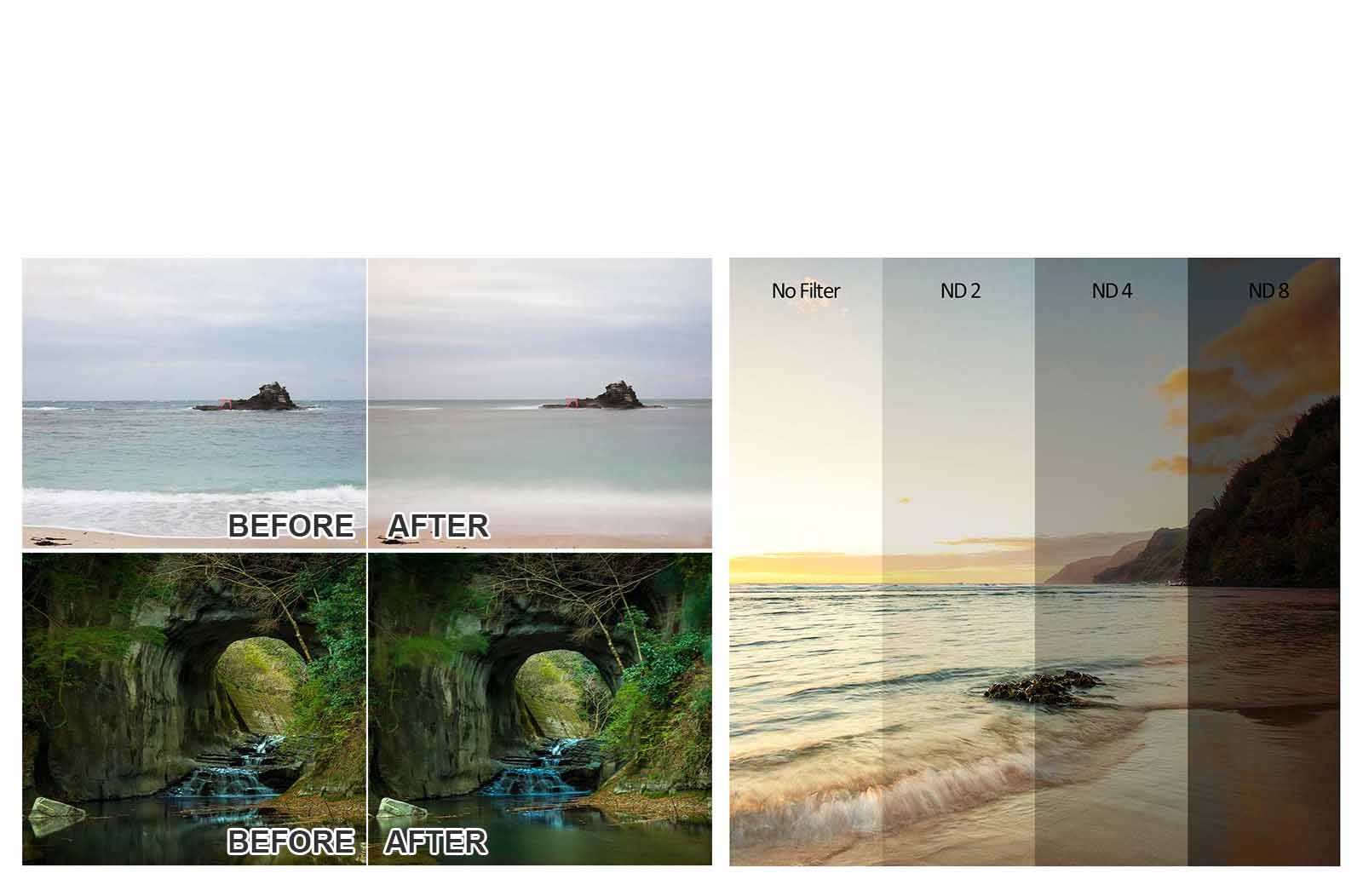 ND FILTER
Reduces the amount of light entering the lens, thus decreasing camera shutter speed. Useful for situations where motion blur needs to be created (rivers, waterfalls, moving people) or large apertures must be used with flash to avoid overexposure.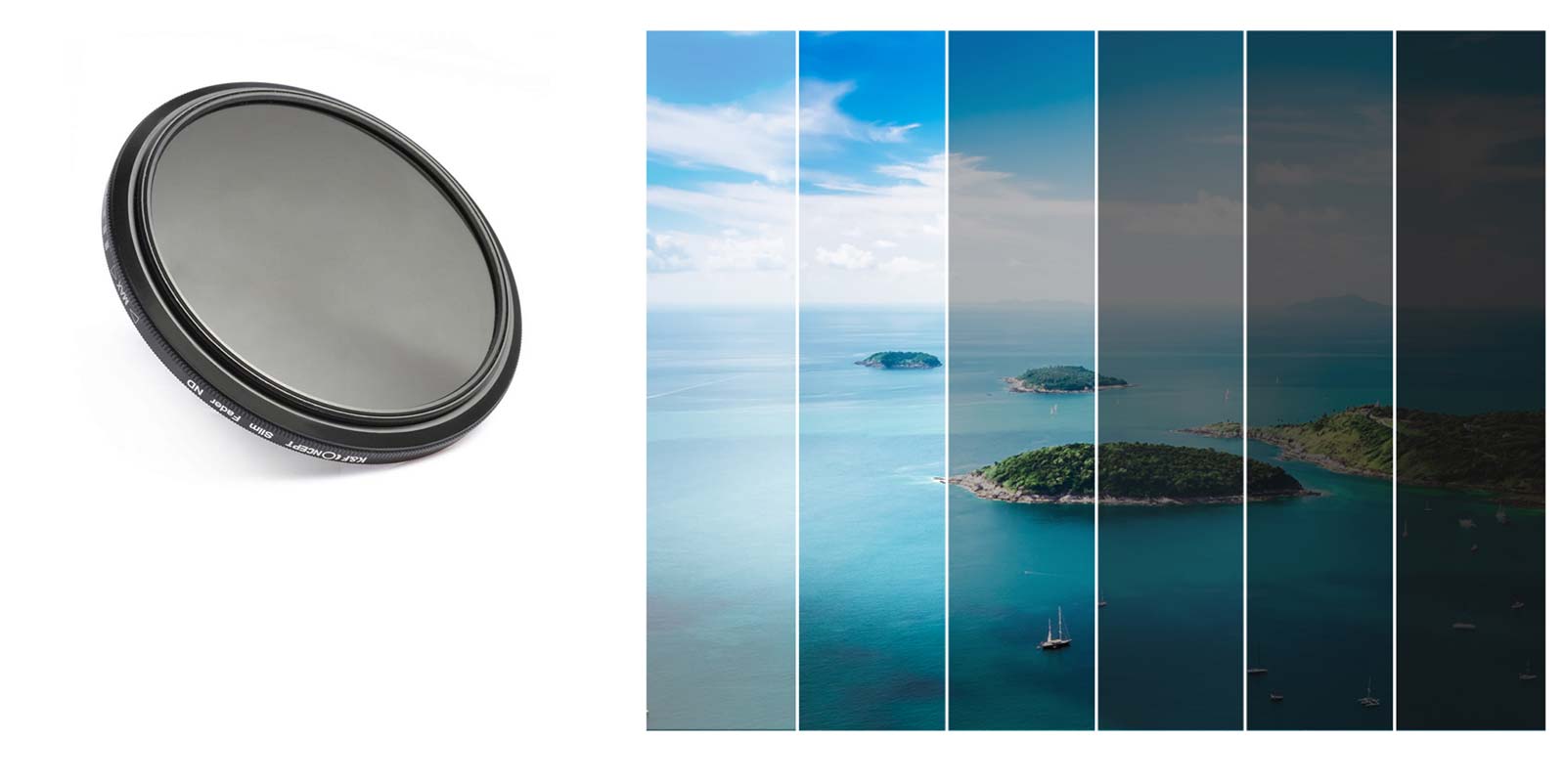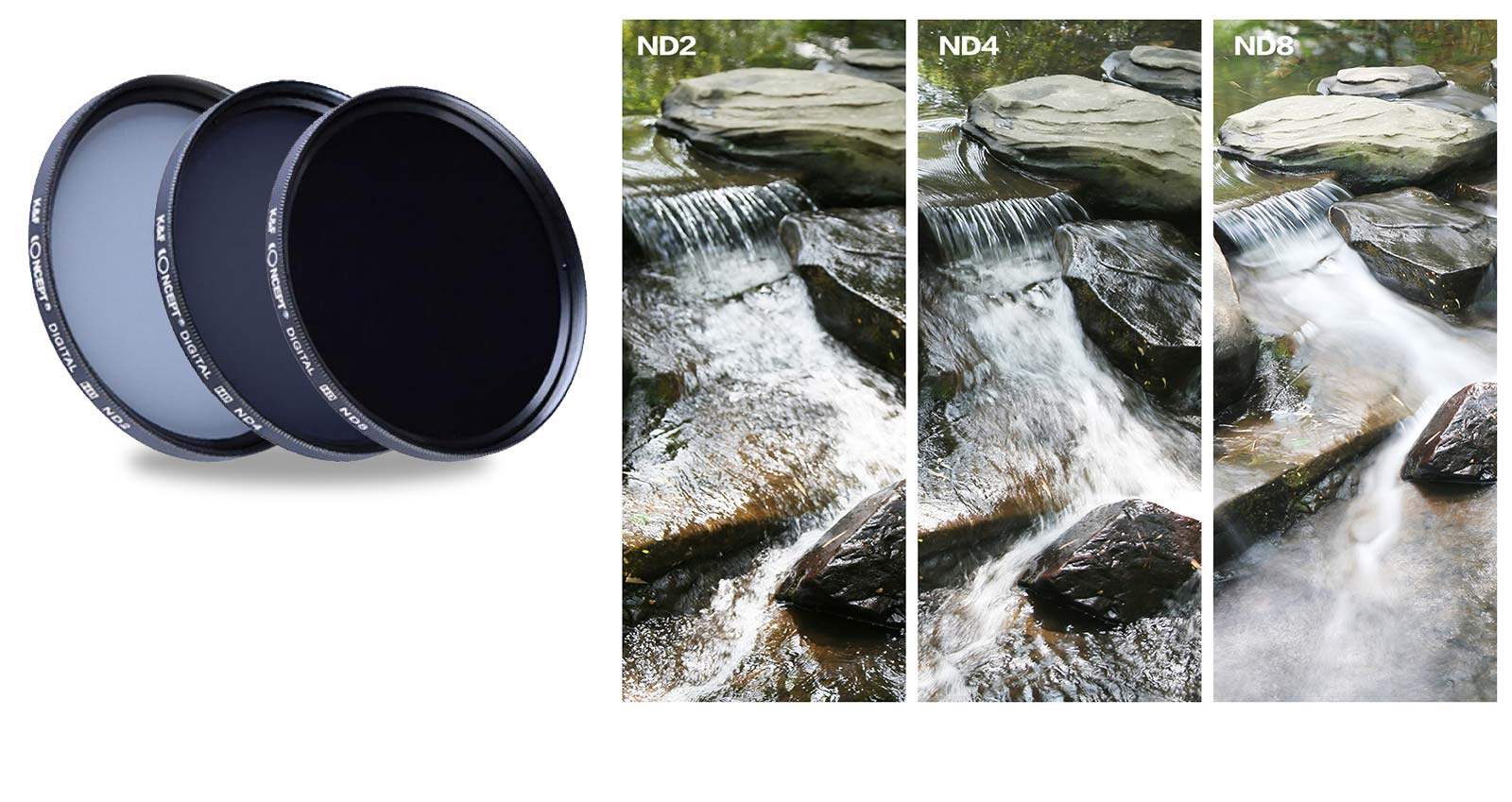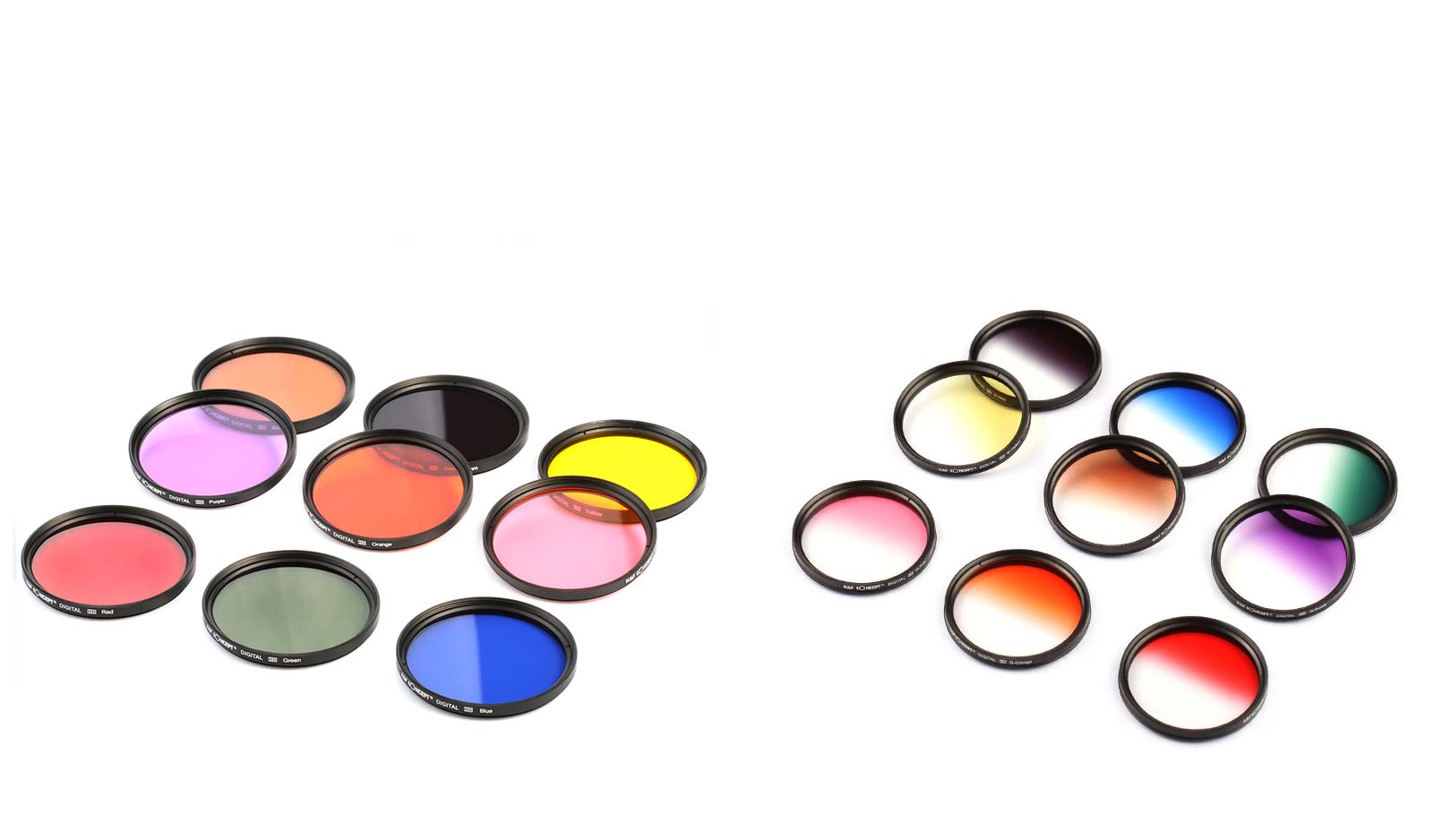 COLOR FILTER SET
Corrects colors, resulting in a change in camera white balance. Some color filters can subtract colors, blocking one type of color and allowing other colors through. These types of filters were popular for film. They are rarely used in digital photography, since their effects can be easily applied in post-processing.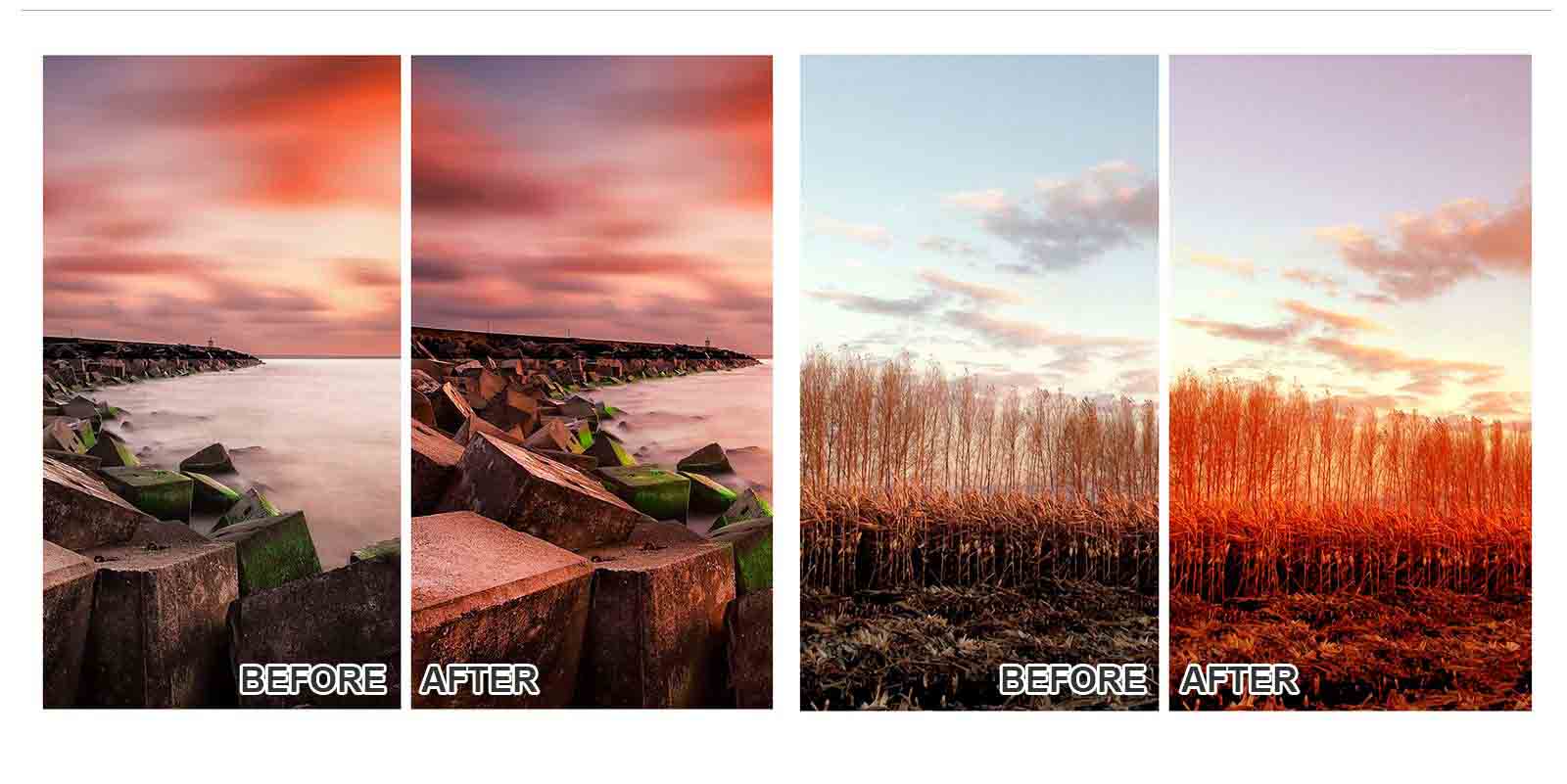 Graduated red
Graduated orange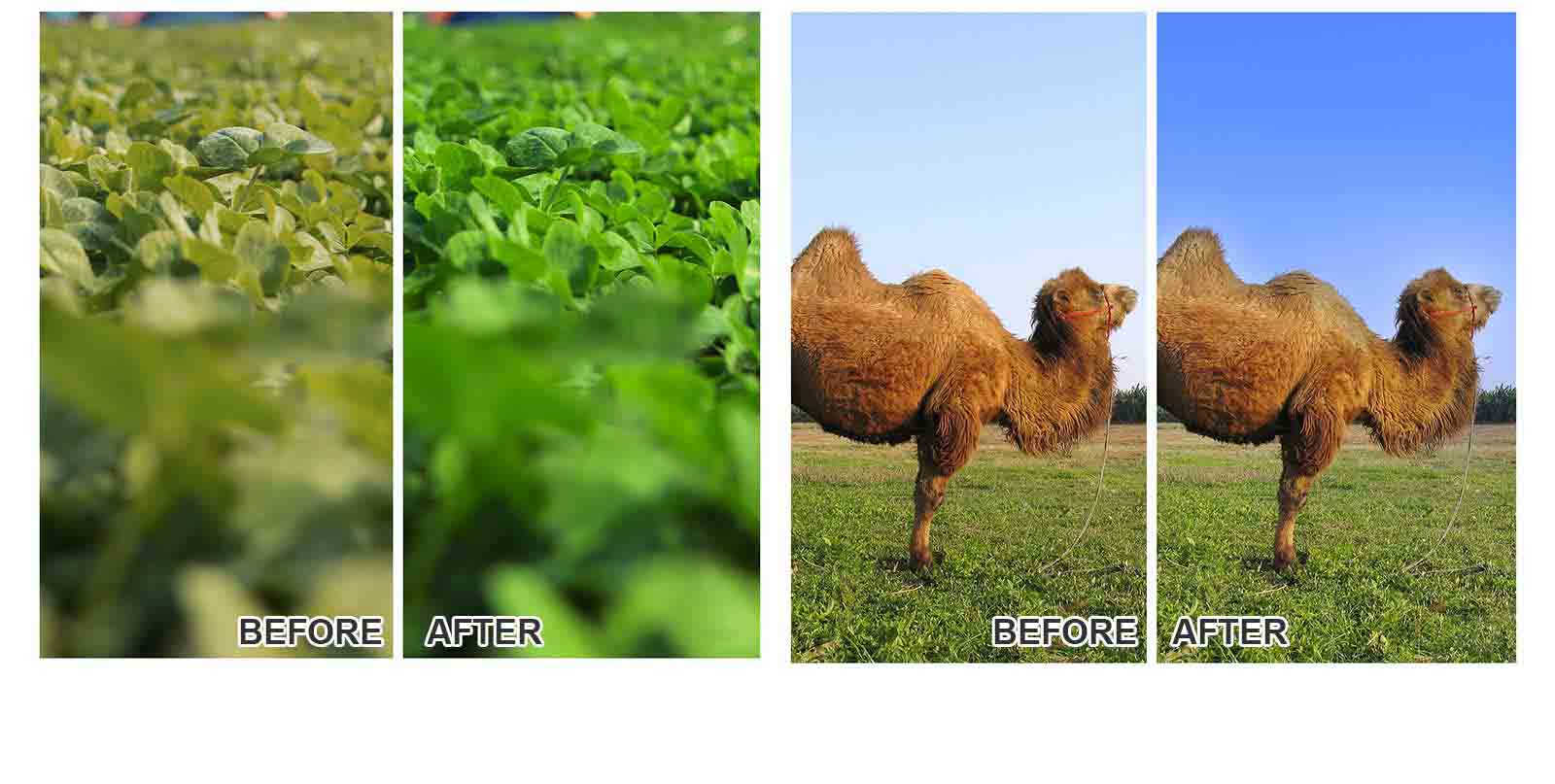 Graduated green
Graduated blue
Good quality!
Good quality!
Buen producto a muy buen precio
No dejan de ser unos filtros baratos pero se nota al hacer las mismas fotos con o sin el filtro en cuestión. El filtro UV va muy bien, quita los reflejos y además como protector de la lente va genial.Luego estoy trasteando con los otros dos y de momento el que más juego me está dando es el polarizador. El color azul del cielo con nubes sale en las fotos con mayor contraste y la verdad que mola.El envío genial. La caja viene con los tres filtros, un estuche de tamaño pequeño con tres compartimentos, uno por filtro y una balleta para limpiarlos.Así, que recomendables para introducirse en el mundo de los filtros para la cámara.
Tal cual la descripción.
Relacion calidad precio más que correcta. Los filtros cumplen perfecamente su objetivo y la bolsita con la que vienen acompañados va genial para poder guardarlos bien protegidos.
| Image | Lens | Filter Size (mm) |
| --- | --- | --- |
| | Agfa Color Telinear 90mm f/ 4 | 37 |
| | APO ARSAT 300mm f/2.8 | 37 |
| | Canon 400mm f/ 4.5 I | 37 |
| | Carl Zeiss Jena Tevidon 50mm f/ 1.8 | 37 |
| | Carl Zeiss Jena Tevidon 70mm f/ 2.8 | 37 |
| | Jackar Snapshooter 34mm f/ 1.8 | 37 |
| | Laowa 10-18mm f/ 4.5-5.6 FE | 37 |
| | Lensbaby Composer Double Glass 50mm f/ 2 | 37 |
| | Lensbaby Double Glass Optic | 37 |
| | Lensbaby Muse Double Glass | 37 |