55mm Filter Set (UV, CPL, FLD, ND4, Brush)
Out Of Stock
Product Unavailable
No Cancellation Fee
Free shipping to eligible country
Brand:

K&F Concept

Buy K&F Concept 55mm filter set (uv, cpl, fld, nd4, brush) online, worldwide free shipping and 30 days return guarantee.

SKU0669

Availability:

Out Of Stock

19.99

https://www.kentfaith.com/SKU0669_55mm-filter-set-uv-cpl-fld-nd4-cleaning-pen-lens-hood-lens-cap-cap-keeper-pouch
Buy 2+ items get

10% off

!
Features
• This kit is compatible with all 55mm lenses. Please verify your camera's lens thread size before ordering. Your camera's lens thread size will be marked somewhere on the lens barrel or printed underneath your lens cap. This number is always preceded by a "ø" (diameter) symbol.
Frequently Bought Together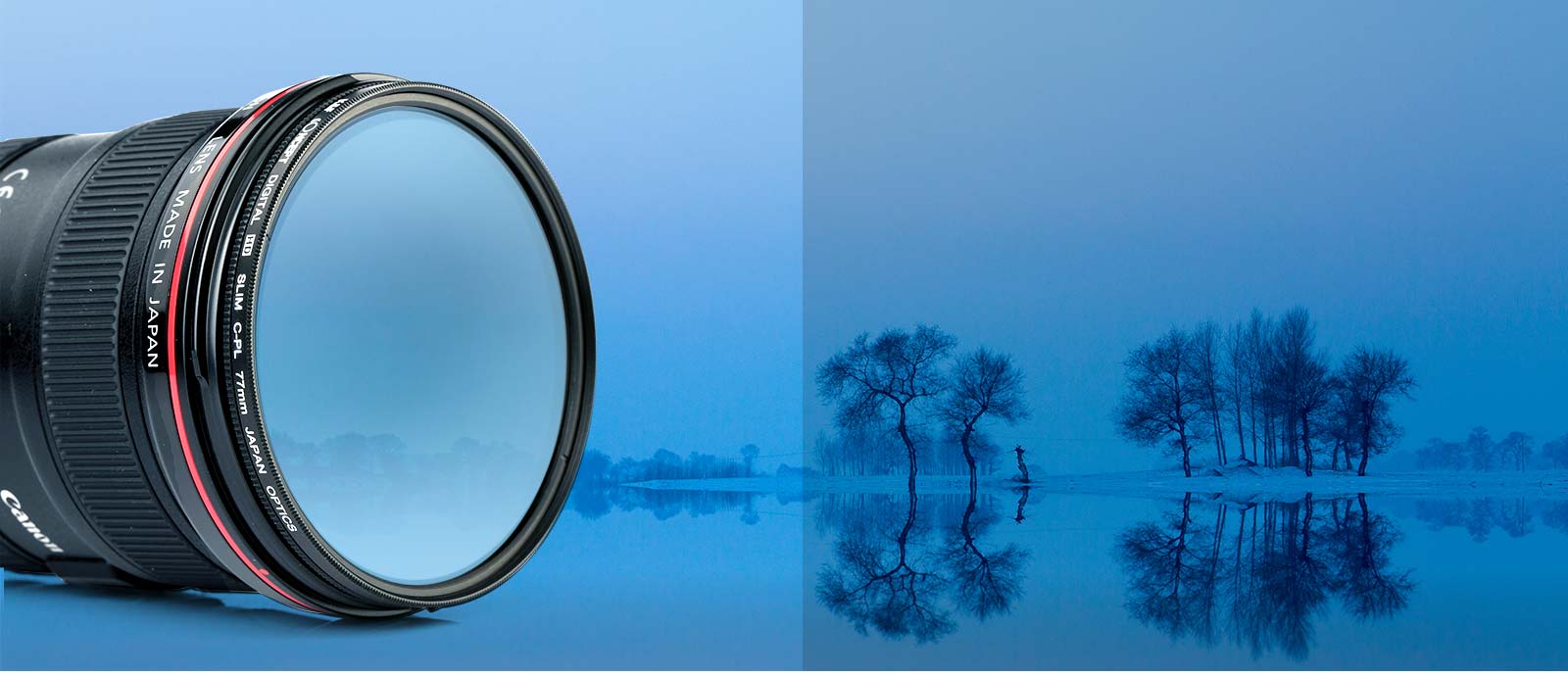 Circular Polarizing CPL Filter
Can be used for any type of photography. Polarizing filters are typically circular, allowing for easy control of the effect of polarization.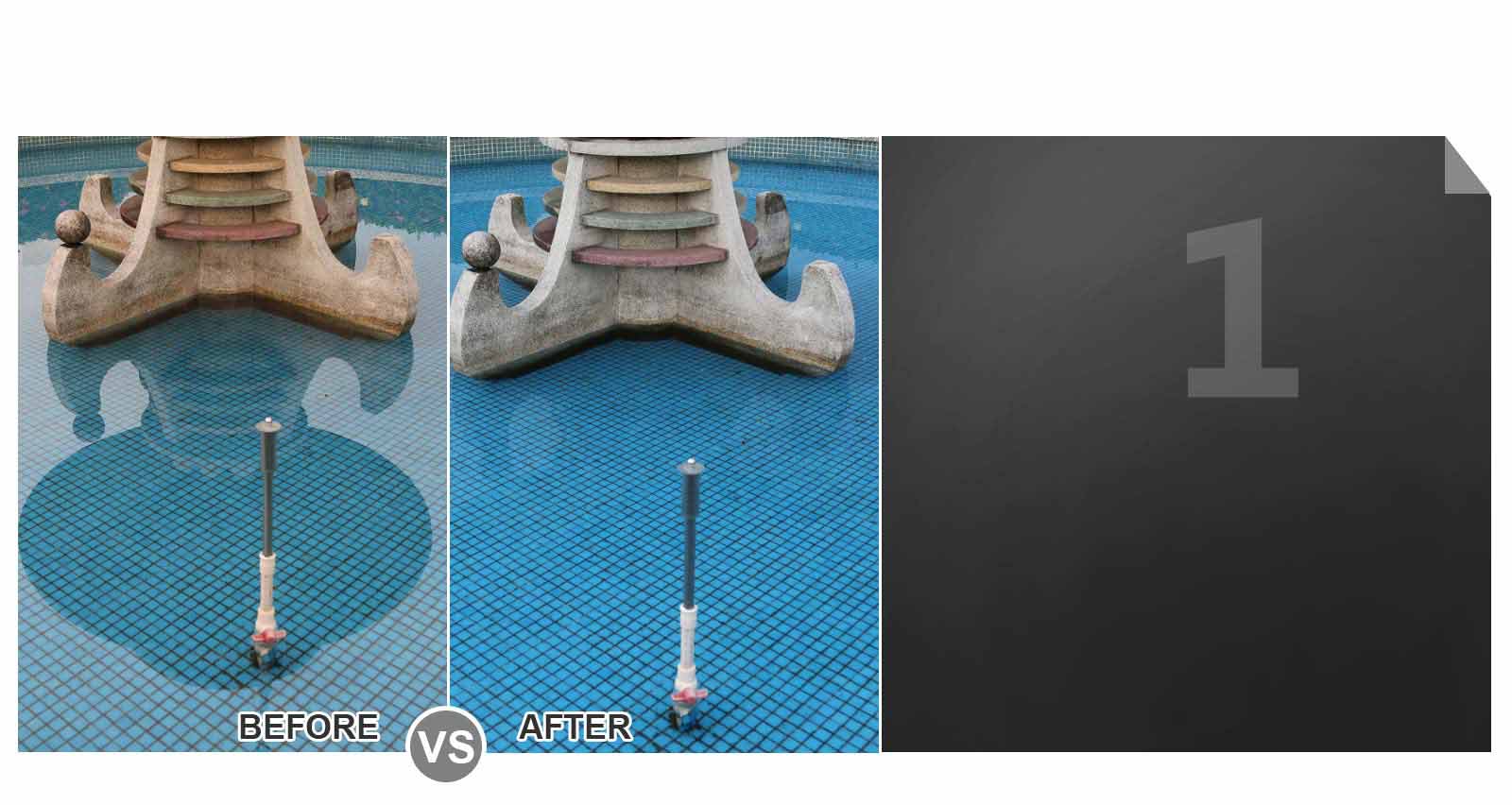 ENHANCING COLORS AND INCREASING CONTRAST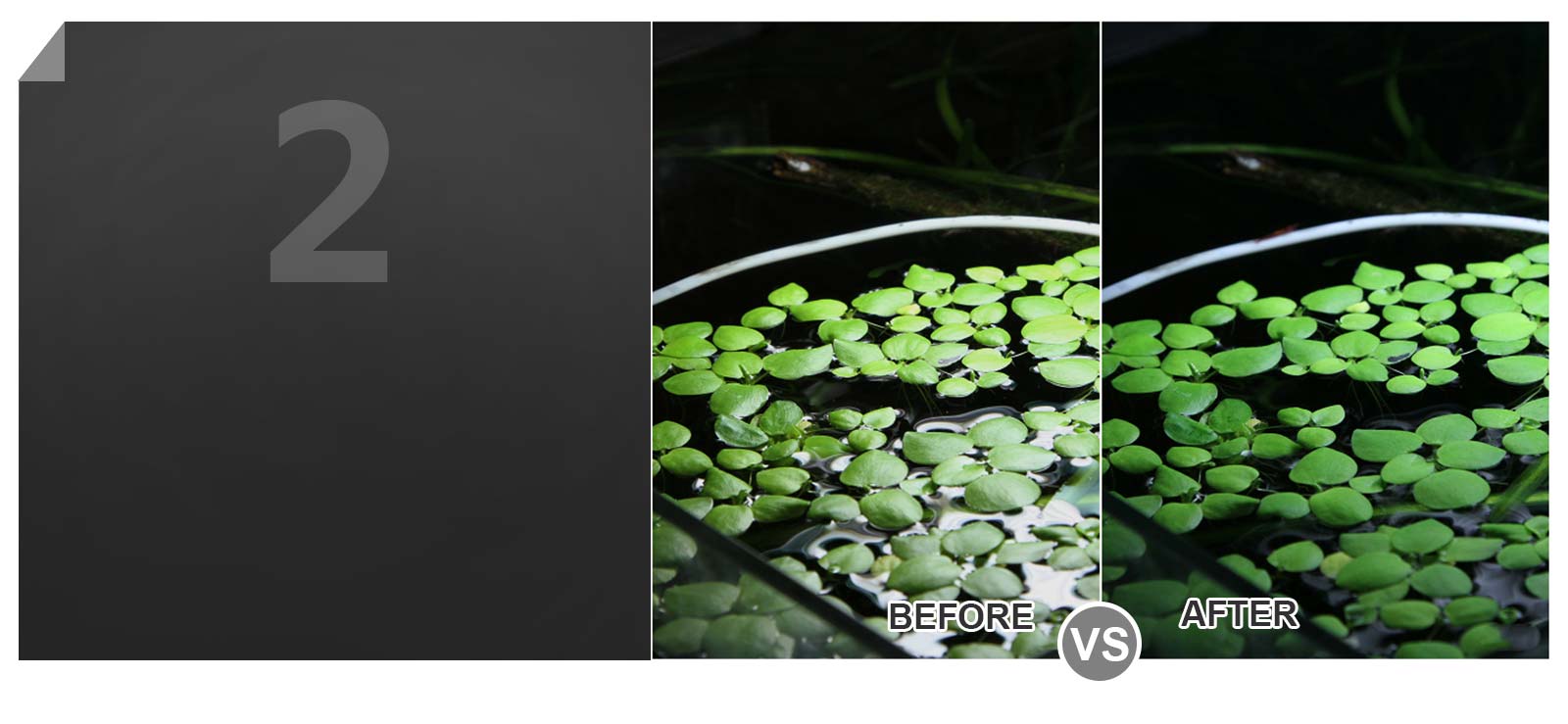 DRAMATICALLY REDUCING REFLECTIONS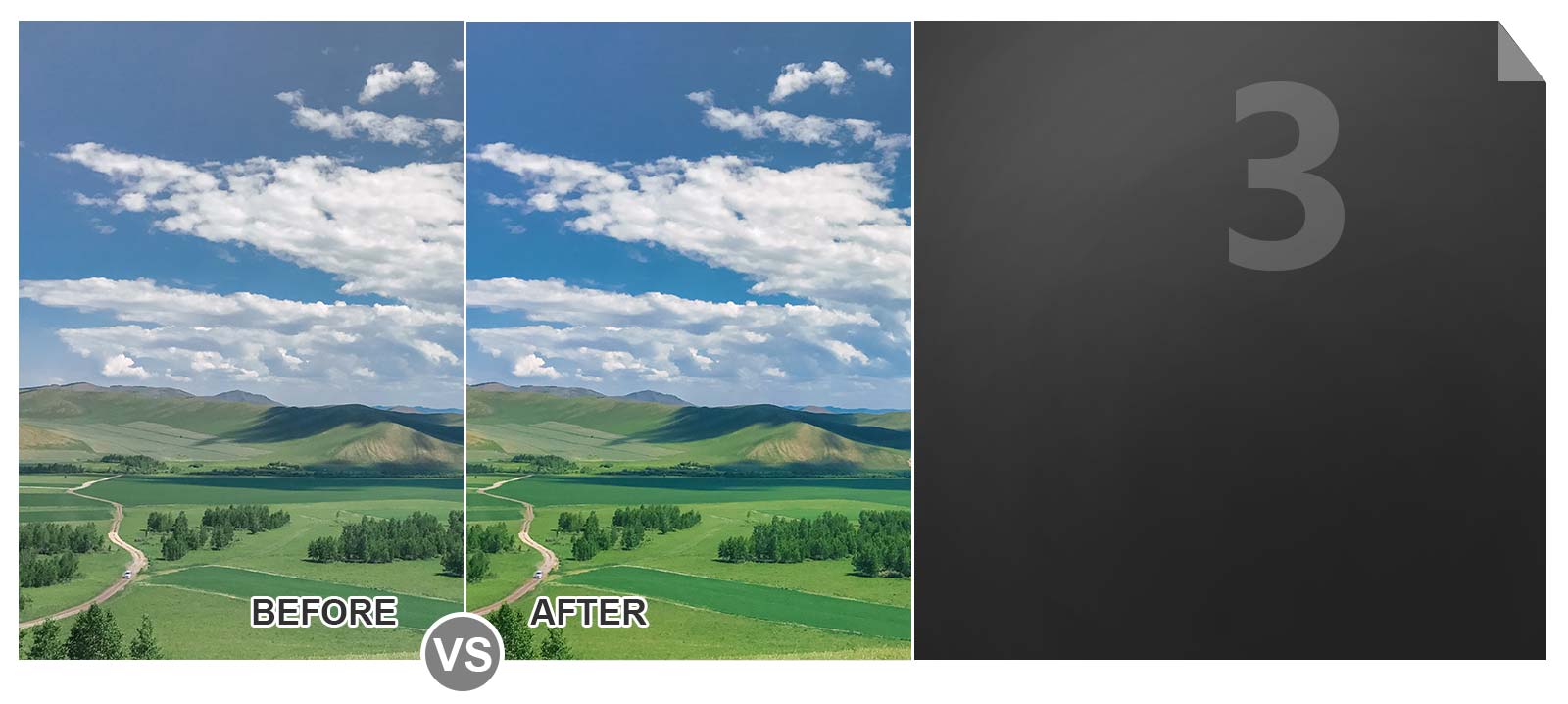 FILTERS OUT POLARIZED LIGHT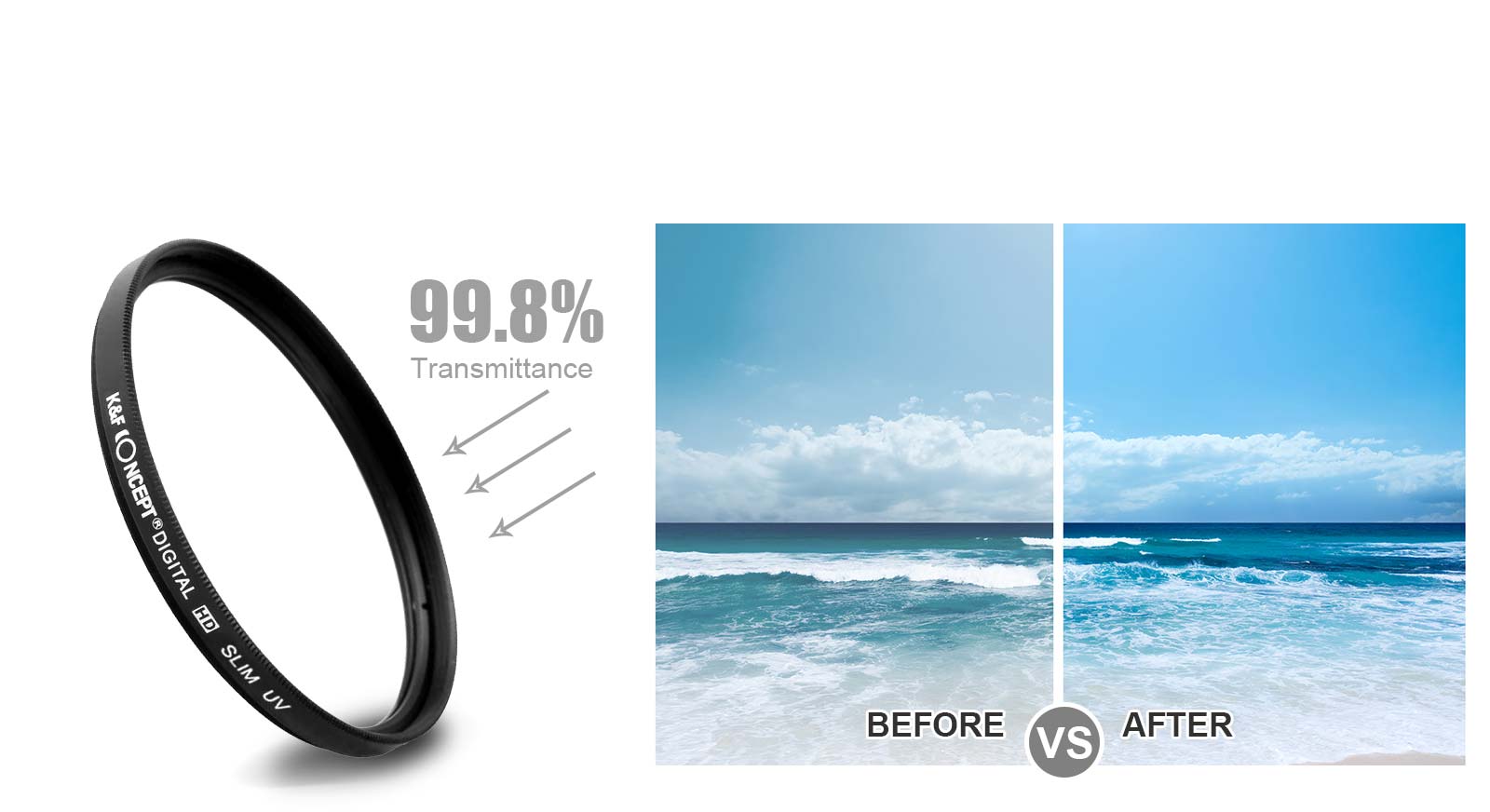 UV FILTER
High quality UV filters can be permanently mounted on lenses with a minimum impact on image quality.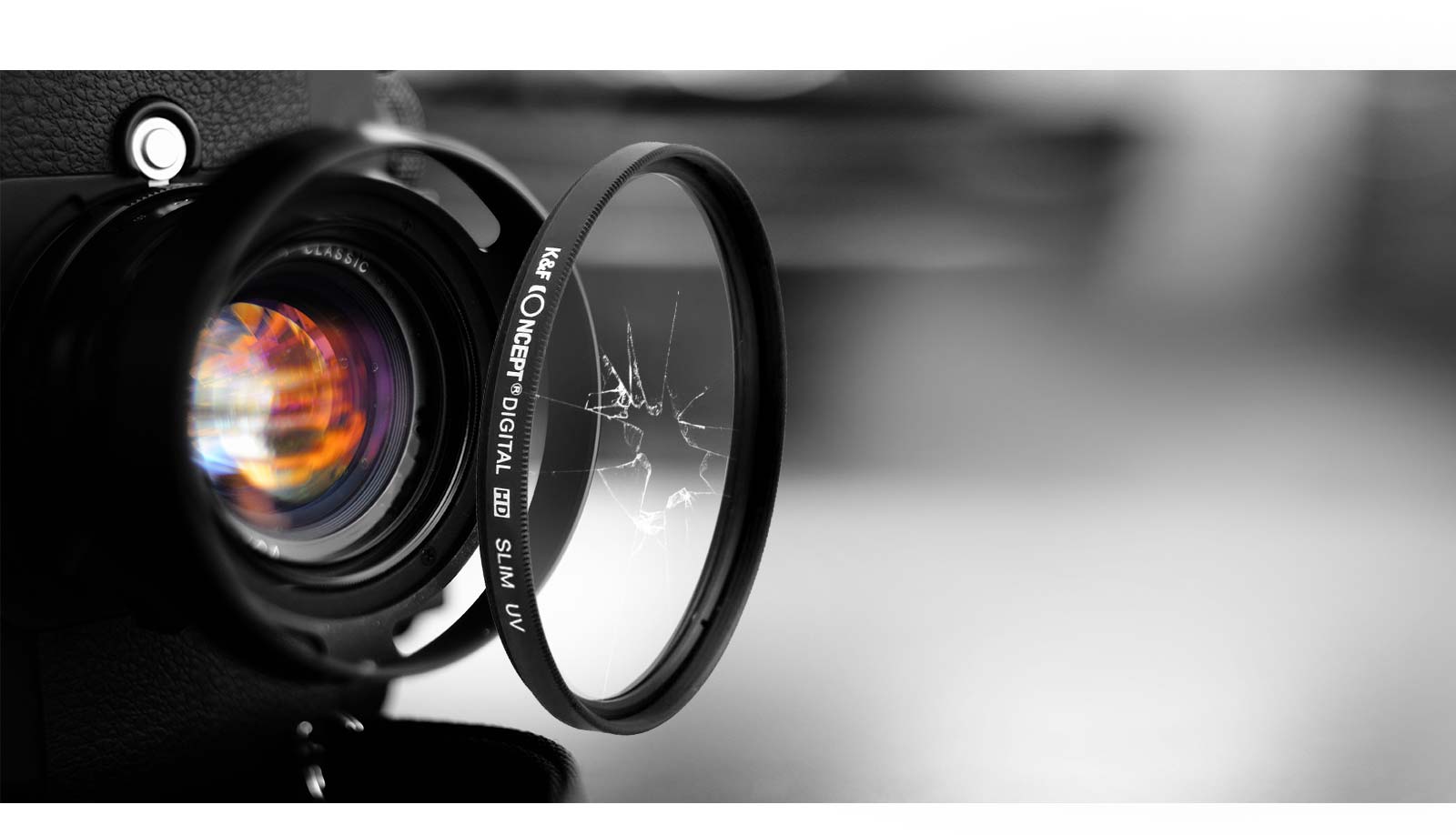 LENS PROTECTION
Protects the front element of a lens from dust, dirt, moisture and potential scratches.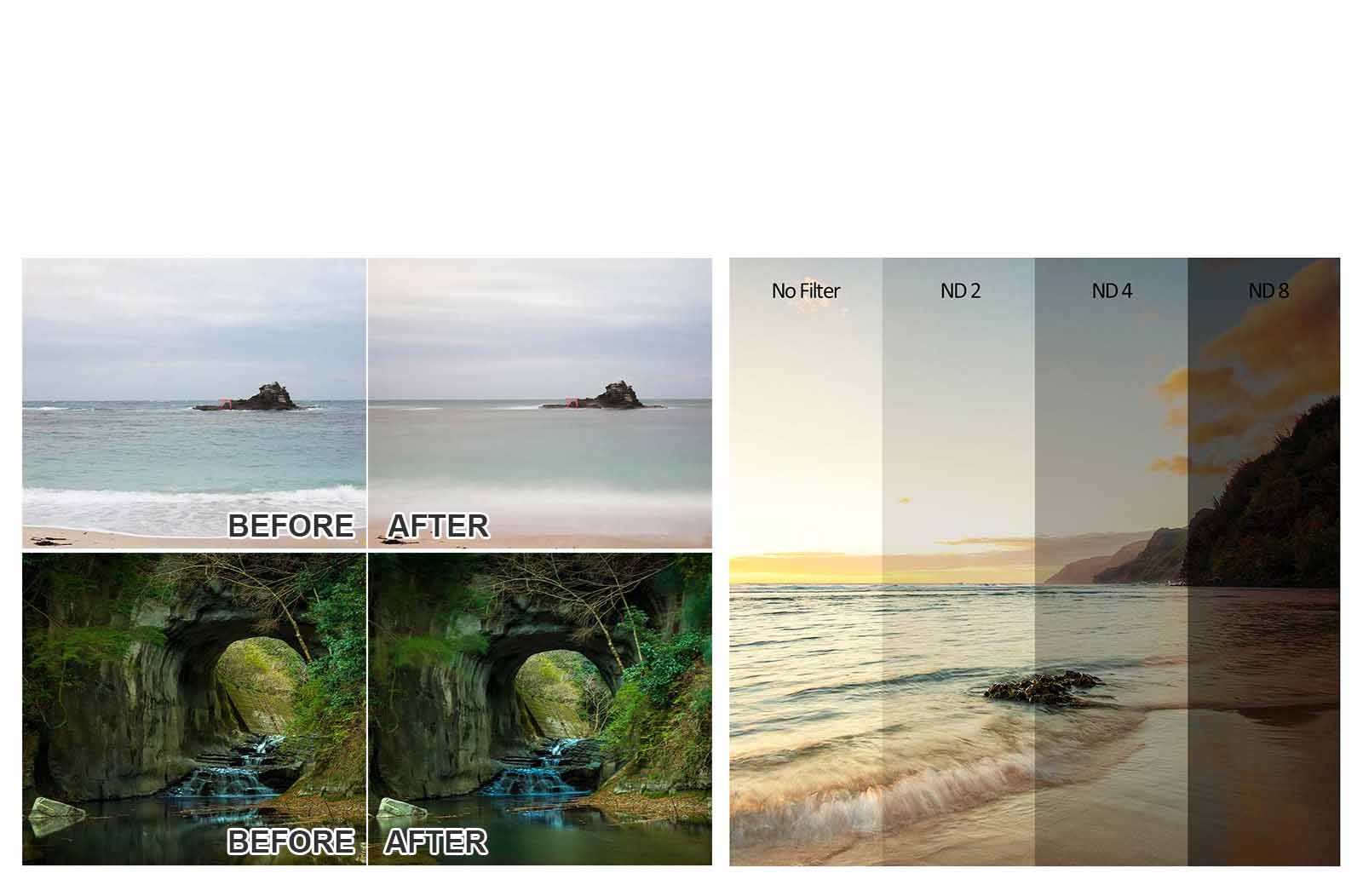 ND FILTER
Reduces the amount of light entering the lens, thus decreasing camera shutter speed. Useful for situations where motion blur needs to be created (rivers, waterfalls, moving people) or large apertures must be used with flash to avoid overexposure.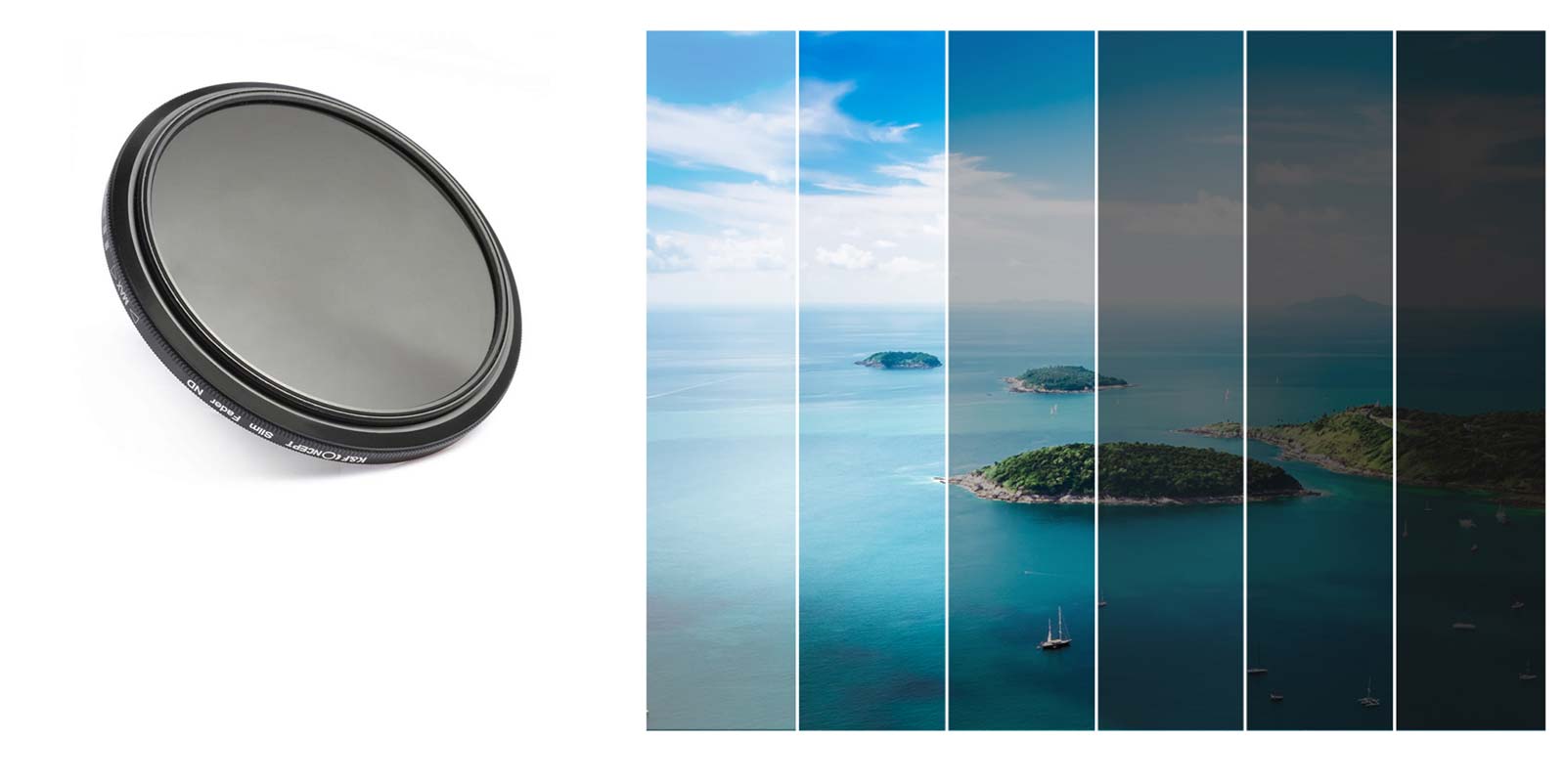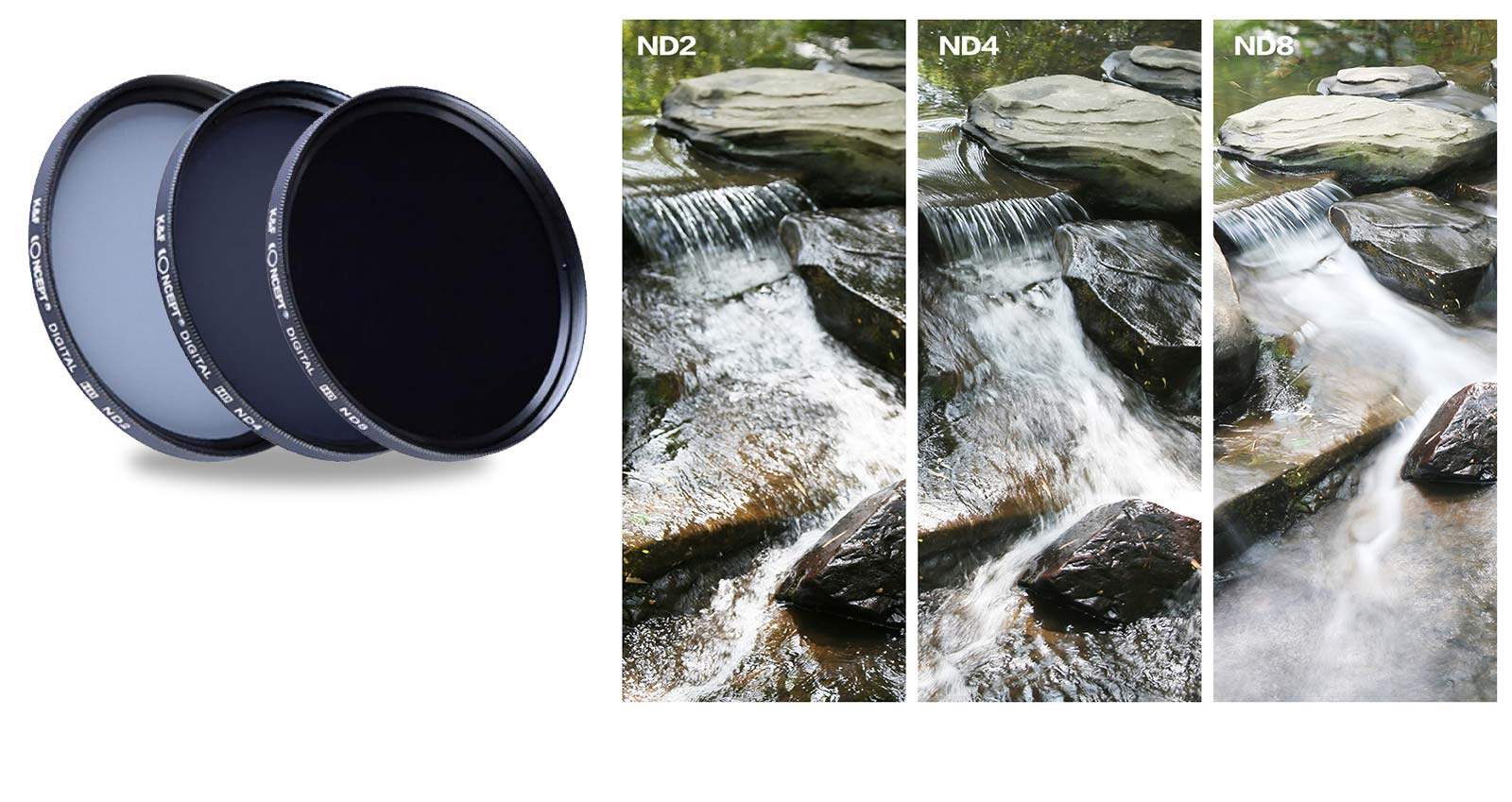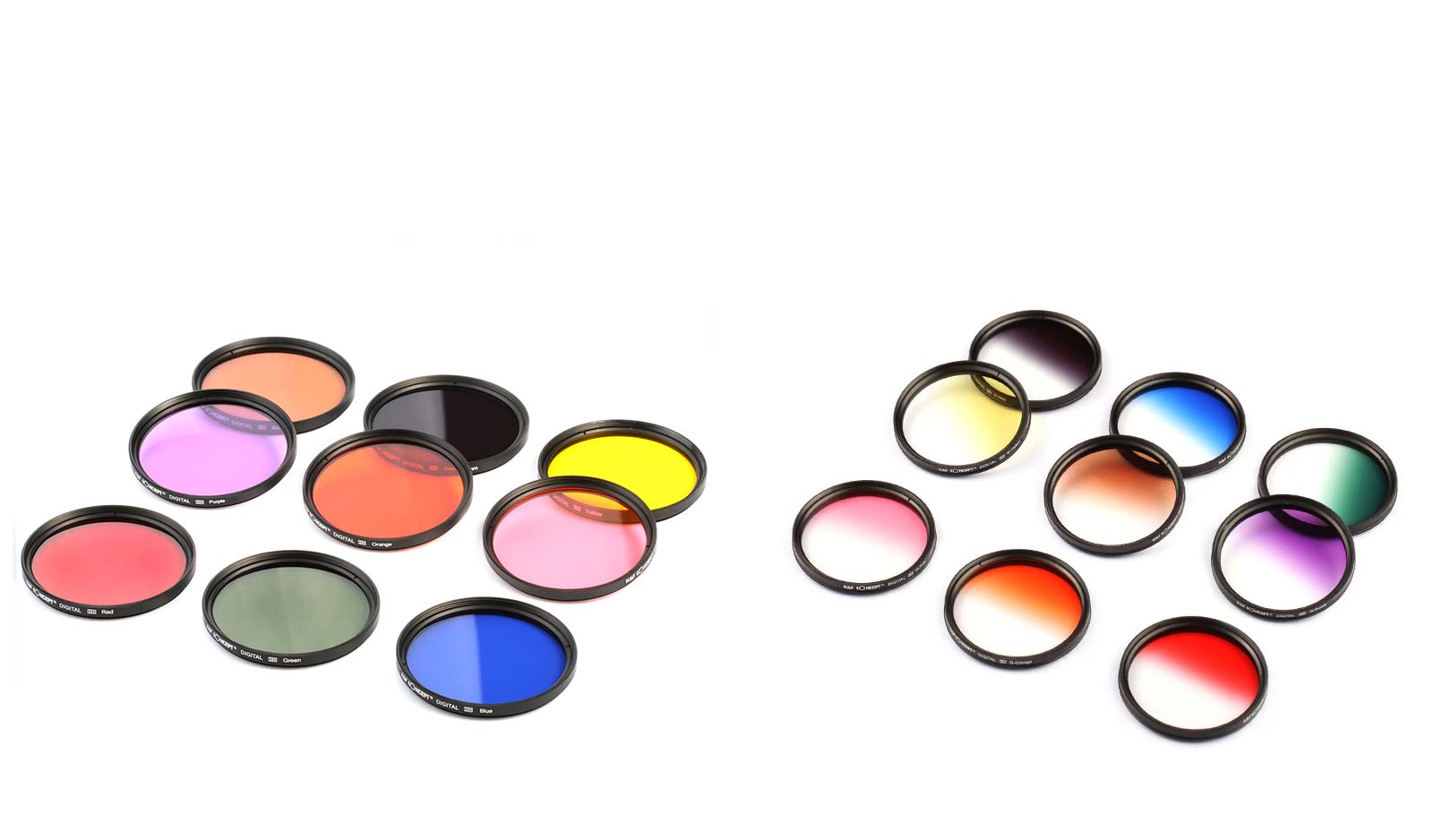 COLOR FILTER SET
Corrects colors, resulting in a change in camera white balance. Some color filters can subtract colors, blocking one type of color and allowing other colors through. These types of filters were popular for film. They are rarely used in digital photography, since their effects can be easily applied in post-processing.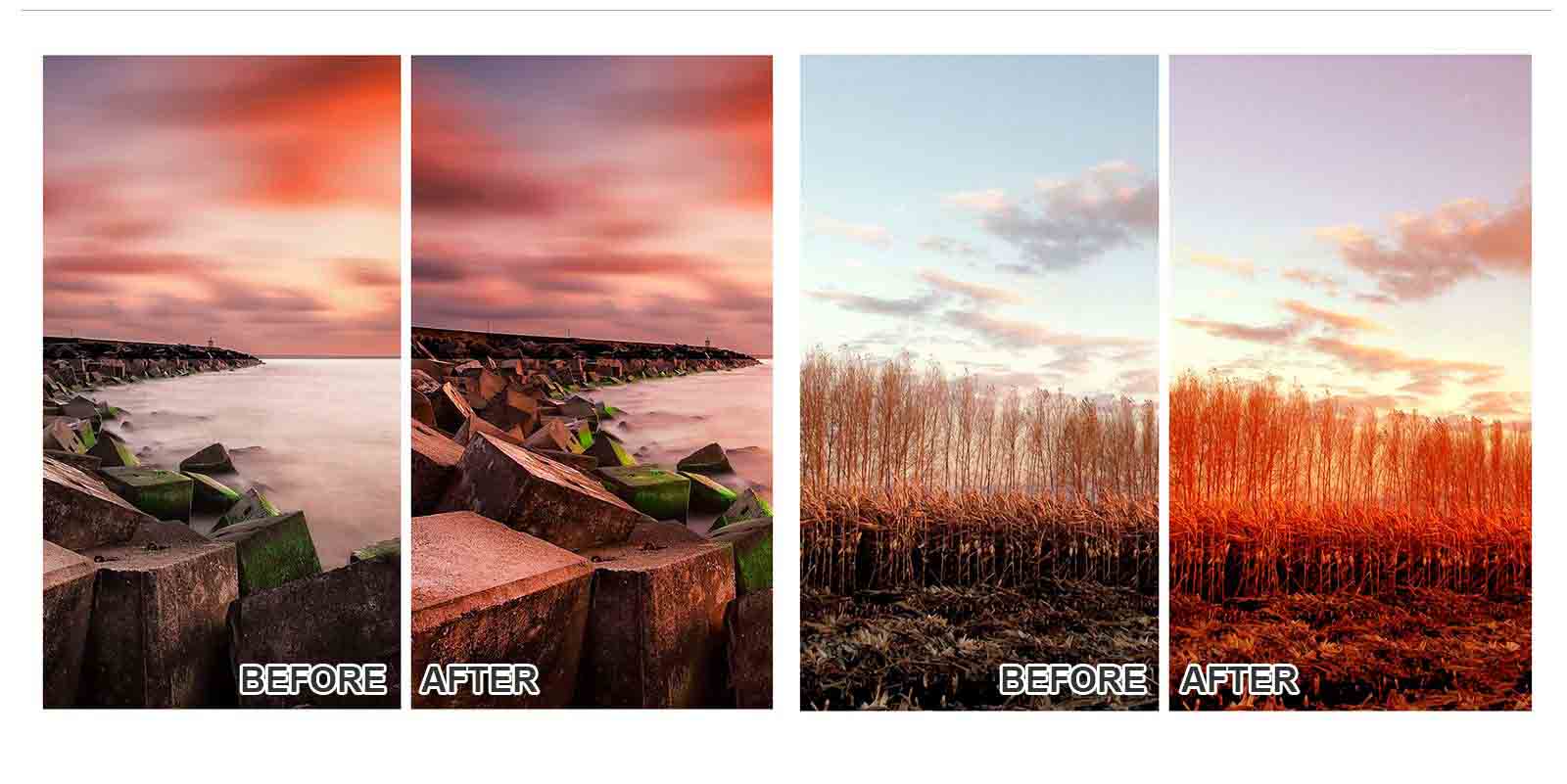 Graduated red
Graduated orange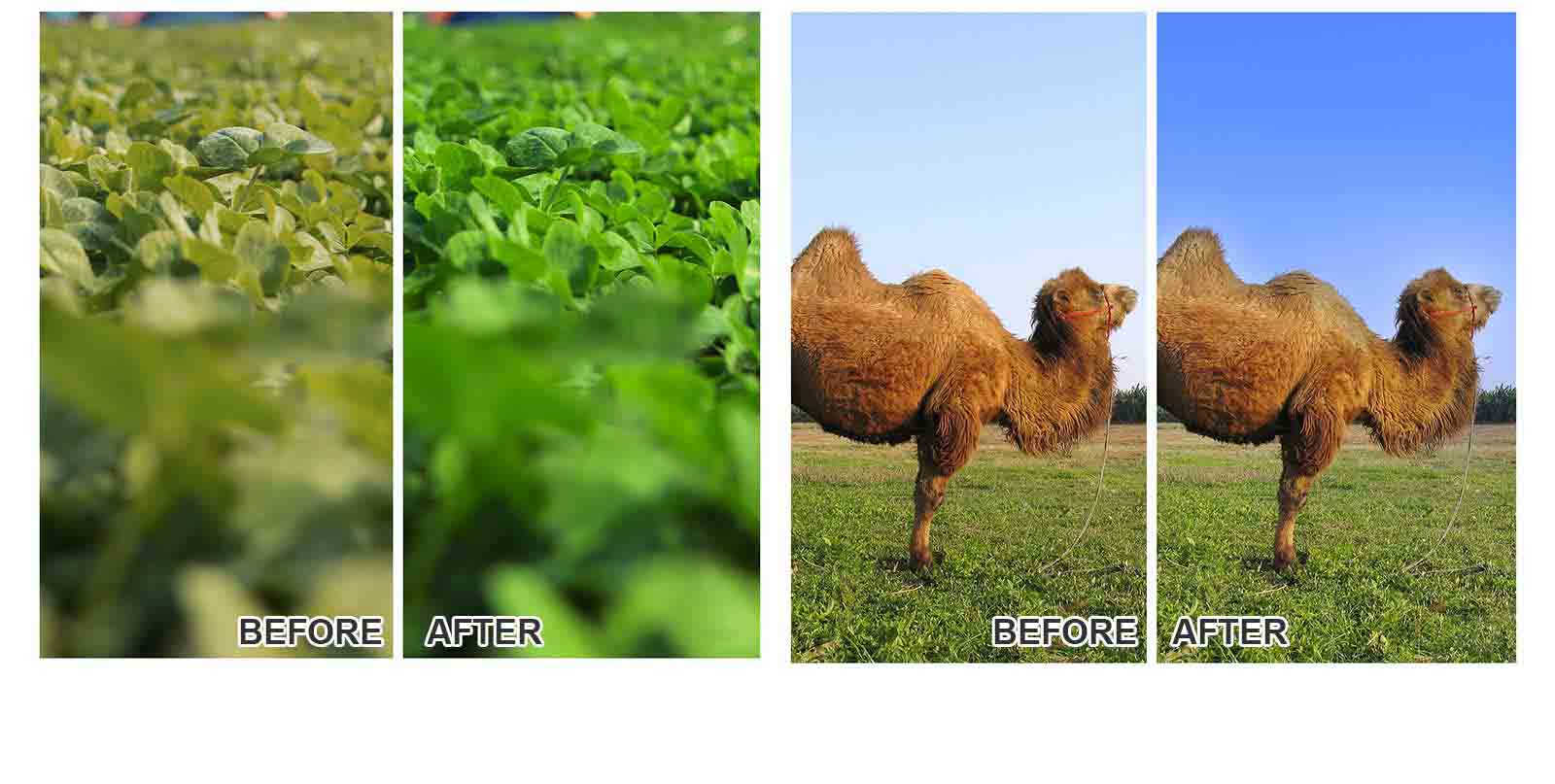 Graduated green
Graduated blue
Nice filter kit
Nice little filter kit for 55mm lens. . I like to have at least a UV filter on all of my lenses to protect the glass and keep it clean. It has a UV filter that I always leave on my lens, a circular polarizer (CPL) Neutral density (ND2) filter, fluorescent light for daytime (FL-D), cleaning pen, cleaning cloth, Petal hood, spring loaded lens cap & lens cap keeper. The filters feel like glass to me some of the cheaper sets are not made of glass. The lenses have threads so they are stackable which means if you want to leave your UV on for example and use your CPL you can thread it in on top. The filters come in a padded storage case that is black & orange, have a Velcro closure and 4 mesh pockets. The cleaning pen has 2 sides, a retractable brush on one end and a felt lens cleaner on the other end with a cap. It works great for cleaning lens, filters and camera equipment. The petal hood threads in securely, helps protect the lens & reduce flare, it doesn't show up in a shot. The lens cap clips right into a 55mm lens, a filter or the hood.UV filter mostly protects expensive camera lens & subtly reduces UV & haze tooCPL Circular polarizer- Reduces reflection, improves contrast & colour saturation. It also adds drama to your photo best when you are 90 to the light source. Changes effects when rotated.ND2 Neutral Density 2 Slows shutter speed by 2 stops to reduce aperture, makes running water look smoother & you can get a longer exposure to give different artistic effectsFL-D For fluorescent lighting in daylight corrects the white balance in fluorescent light & can make colour more natural.If you have any questions I would be happy to try and answer them for you. I am not a professional photographer by any means but I like to learn about my gear so I can get the most out of my investment. I was given a discount or sample for quality testing and review. Overall this is a great starter kit, it is a good value and has a lot of nice extras in it. Nice variety & I'm happy with it.
Five Stars
Good piece of kit
Great set of filters
Filters are excellent but the lens hood is clumsy to fit using filter thread unlike OEM version which is bayonet mount.
ottimo!
ottimo kit a un prezzo davvero interessantecomoda la bustina dove riporre tuttomanca solo il telecomando, poi c'è davvero tutto
These images belong to K&F Concept end users.
| Image | Lens | Filter Size (mm) |
| --- | --- | --- |
| | Accura 135mm f/ 2.8 Supertel Tc | 55 |
| | Accura Diamatic 85mm f/ 1.7 YS | 55 |
| | Accura Diamatic YS 135mm f/ 2.8 | 55 |
| | Accura Supertel TC 135mm f/ 2.8 | 55 |
| | Admiral G.M.C. 135mm f/ 2.8 | 55 |
| | Albinar 135mm f/ 2.8 Super | 55 |
| | Albinar 135mm f/ 2.8 Super Auto MC | 55 |
| | Albinar ADG 75-300mm f/ 5.6 | 55 |
| | Albinar ADG MC 80-200mm f/ 3.9 | 55 |
| | Auto Mamiya Sekor 55mm f/ 1.4 | 55 |