55mm Filter Set (UV, CPL, ND4, Brush)
$23.99
$19.99
&Free shipping worldwide
Brand:

K&F Concept

Buy K&F Concept 55mm filter set (uv, cpl, nd4, brush) online, worldwide free shipping and 30 days return guarantee.

Availability:

In Stock

19.99

https://www.kentfaith.com/SKU0009_55mm-filter-set-uv-cpl-nd4-cleaning-pen-pouch
Buy 2+ items get
10% off
!
Features
• Low Profile Frame. Ultra Thin Frames to help avoid vignetting on super wide angle lenses. These frames.The filters are double-threaded, so you can stack your lens cap and other accessories as needed. Great for portraiture and outdoor scenes in strong sunlight.
• Neutral Density filters are often ignored by photographers, but they have several uses and offer the possibility to achieve otherwise unachievable results. ND filters appear grey and reduce the amount of light reaching the film, they have no affect on color balance.
• UV filter is a popular addition to someone's camera kit, often used to protect the front element of the lens from scratches, dirt, water and other foreign matter, and can also make it easier to keep your lens clean, as you can simply remove the filter and clean that instead of the lens
• Slim CPL filters allow you to remove unwanted reflections from non-metallic surfaces such as water, glass etc. They also enable colors to become more saturated and appear clearer with better contrast. This effect is often used to increase the contrast and saturation in blue skies and white clouds.
• for all mount 55mm lenses.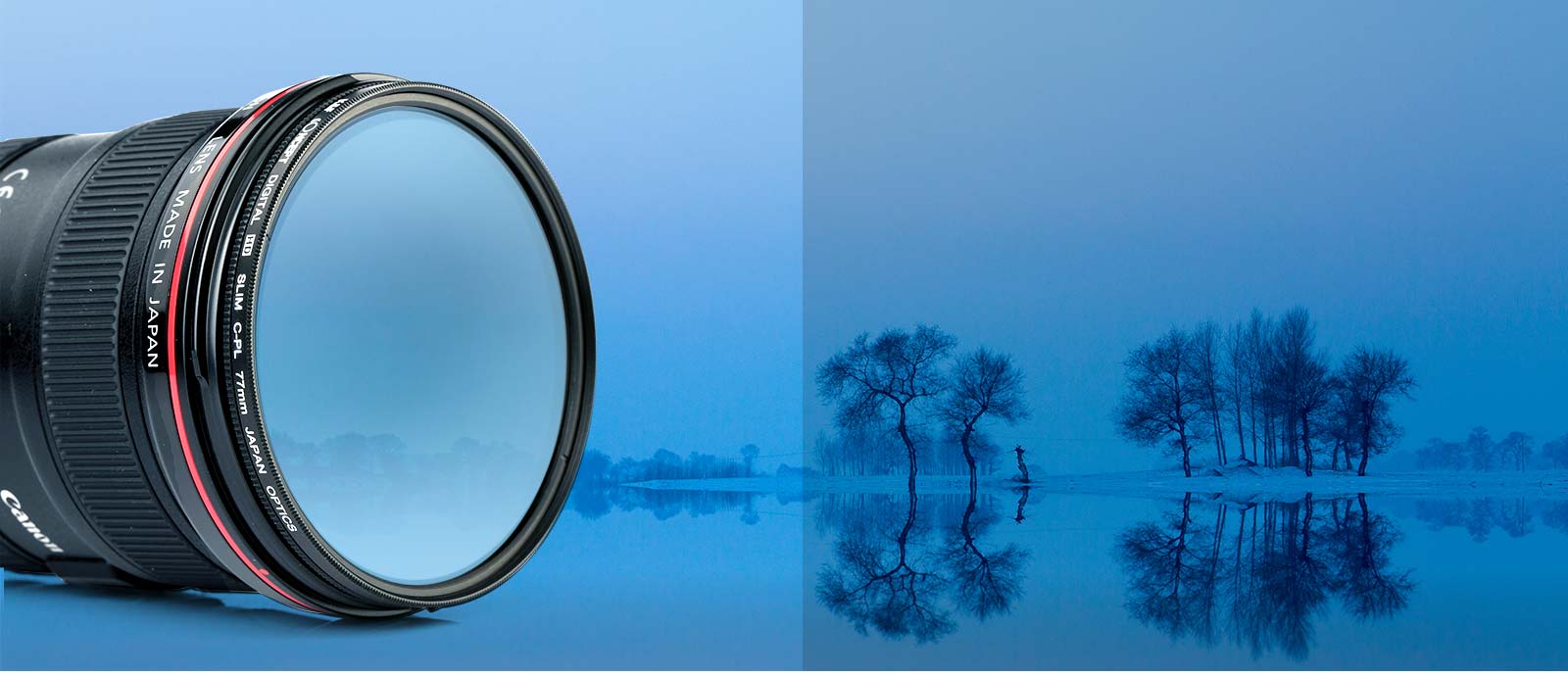 Circular Polarizing CPL Filter
Can be used for any type of photography. Polarizing filters are typically circular, allowing for easy control of the effect of polarization.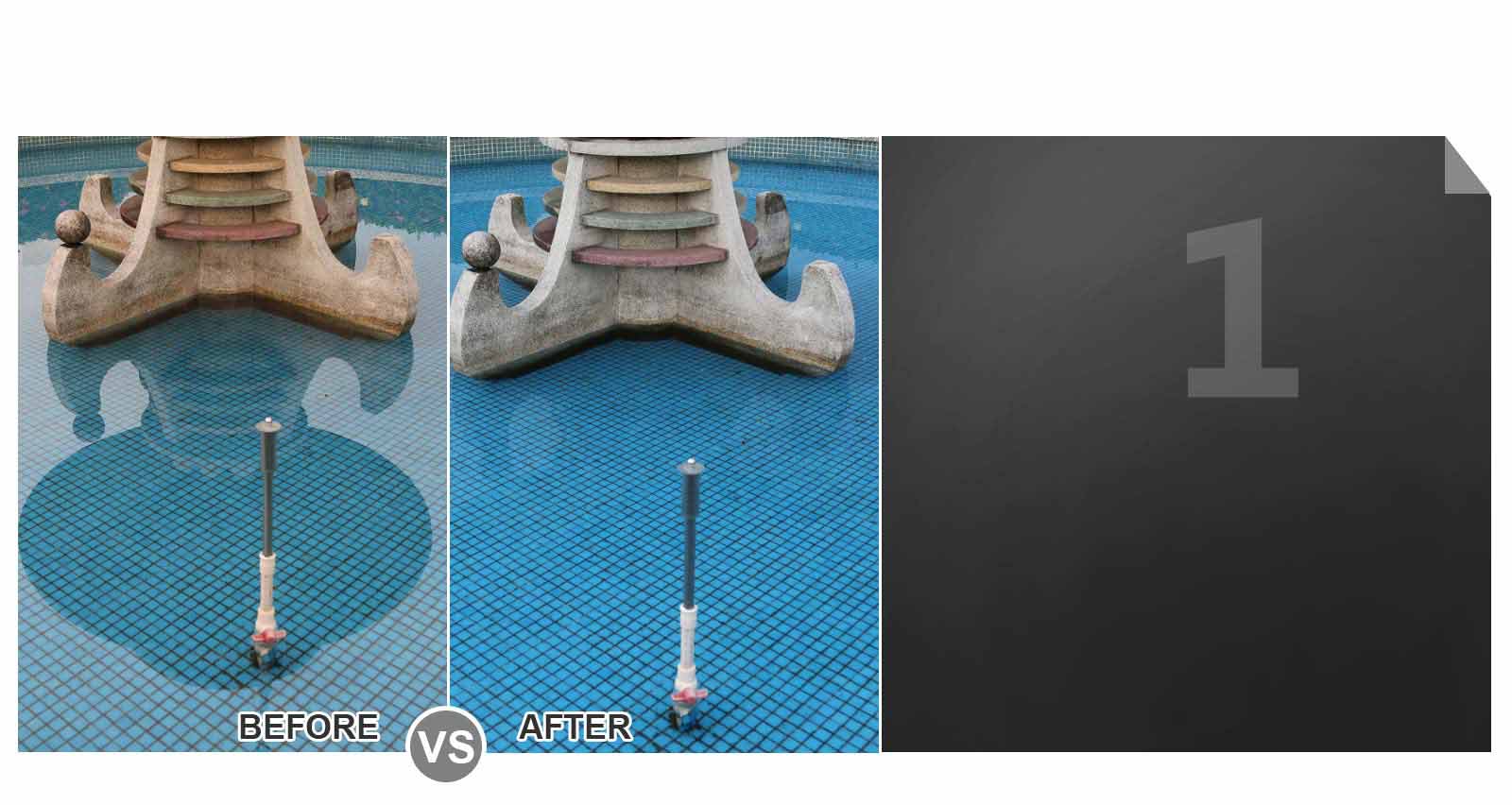 ENHANCING COLORS AND INCREASING CONTRAST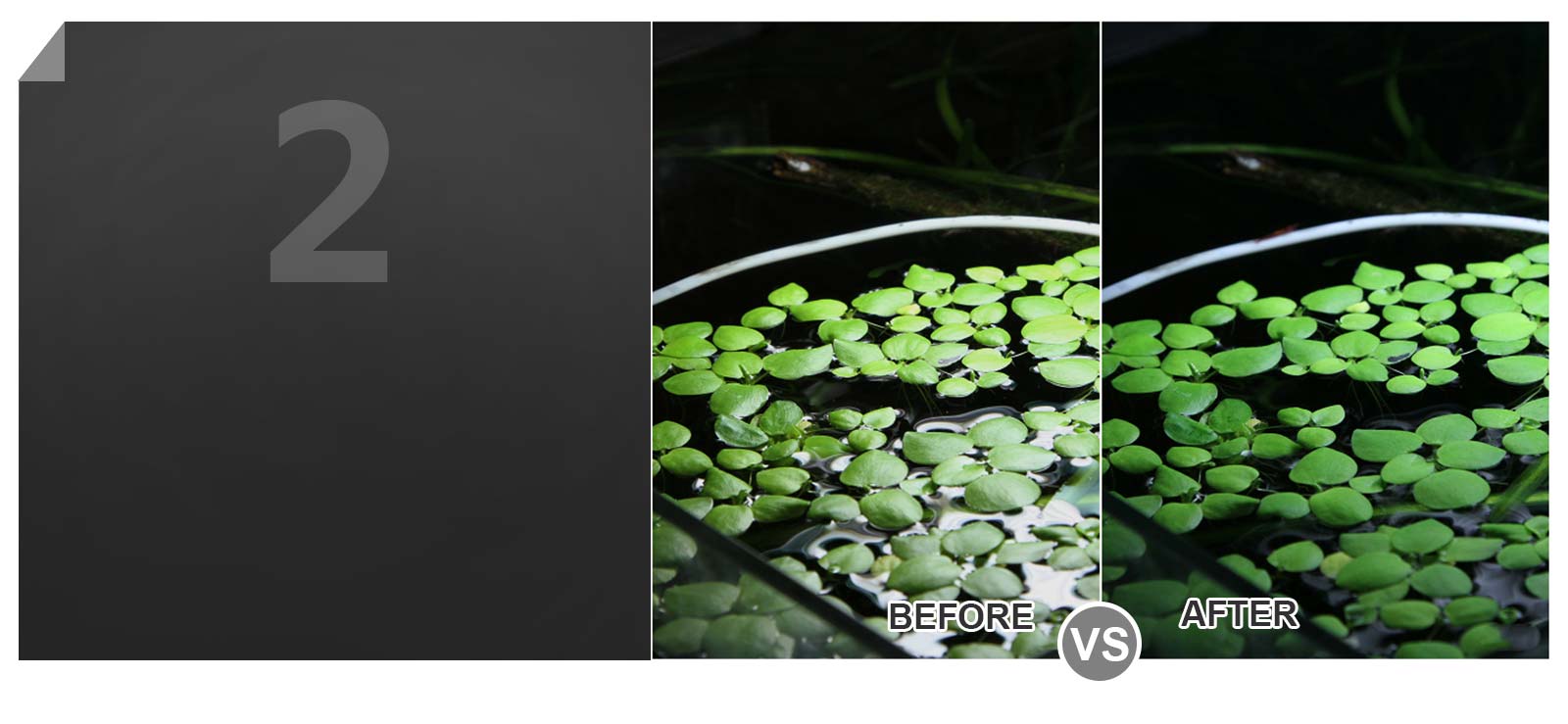 DRAMATICALLY REDUCING REFLECTIONS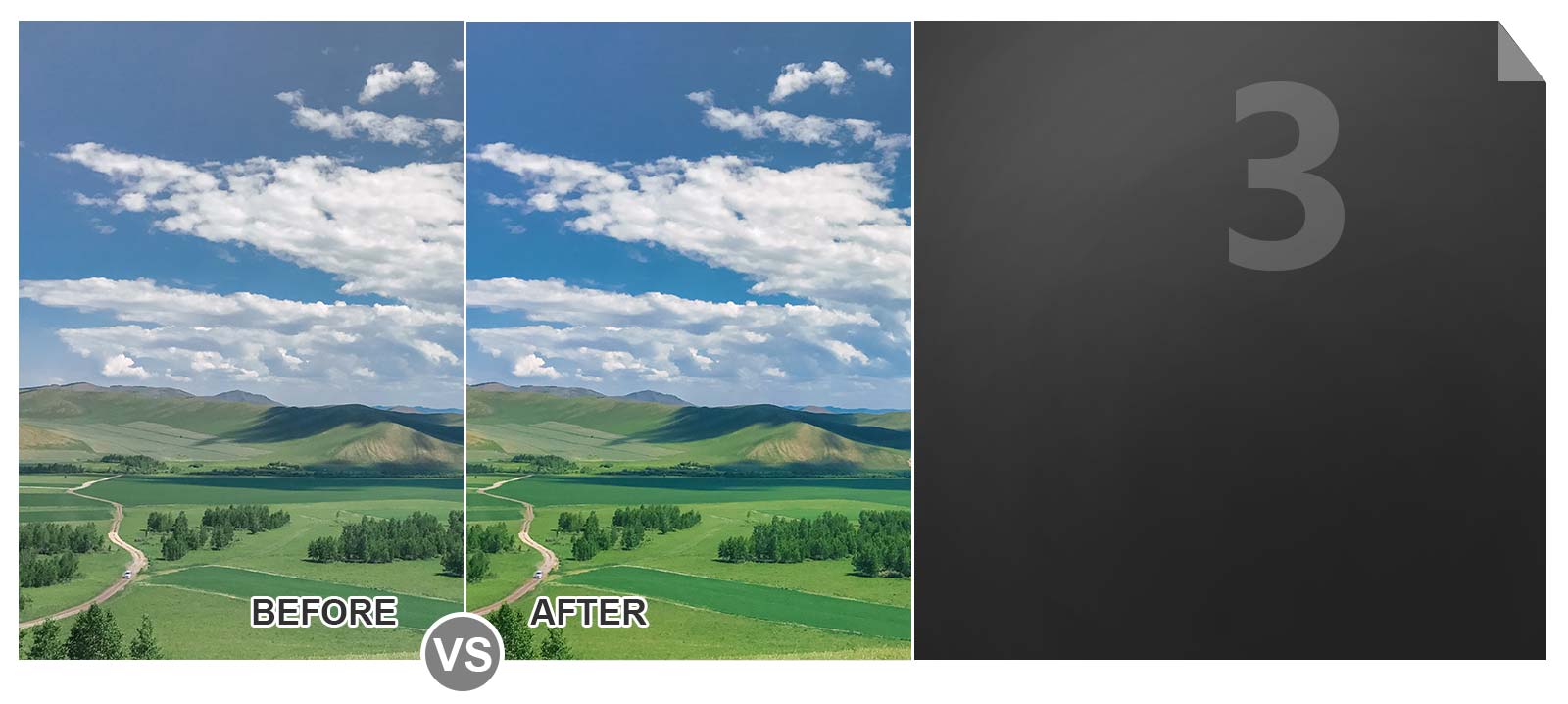 FILTERS OUT POLARIZED LIGHT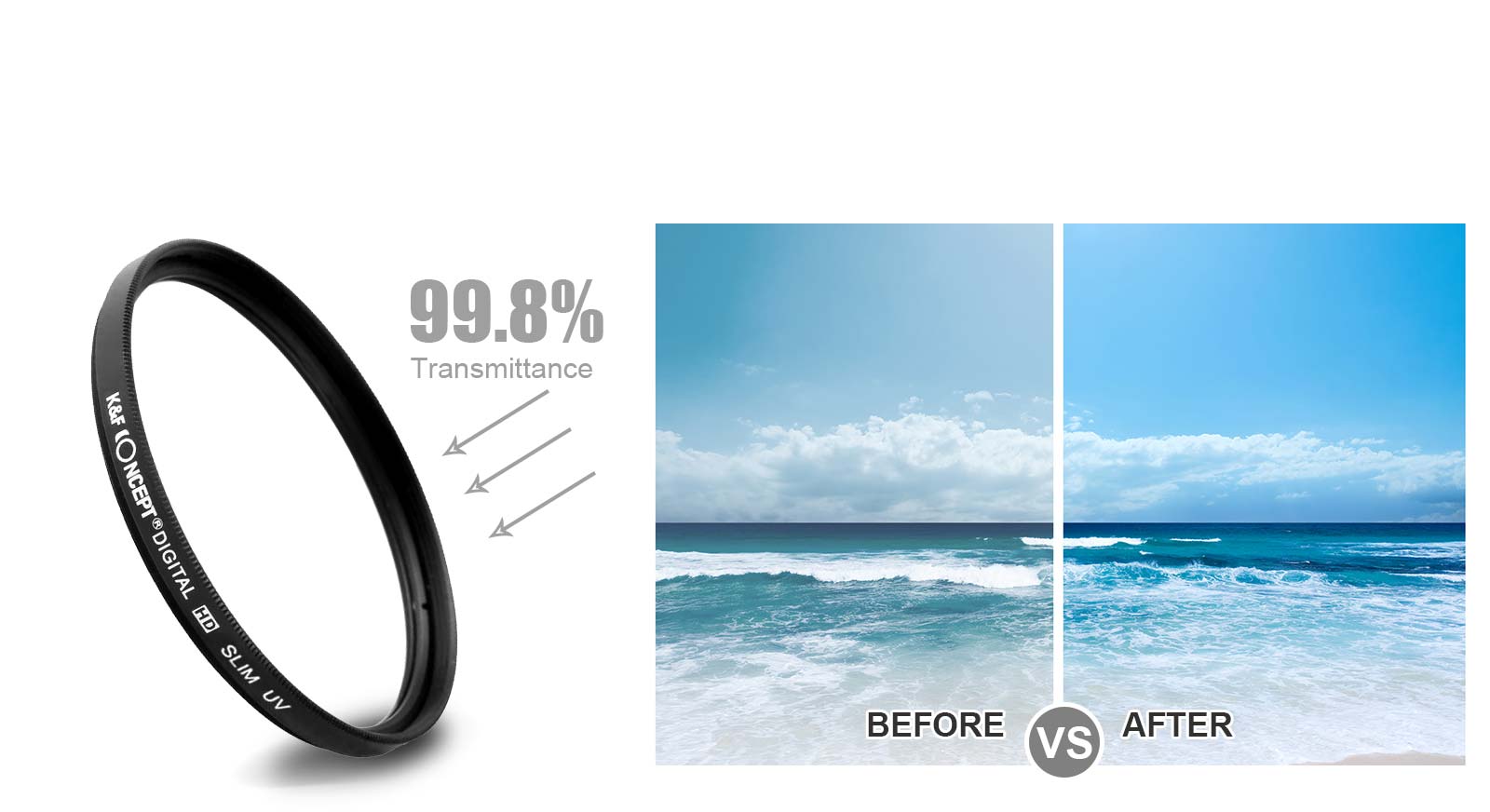 UV FILTER
High quality UV filters can be permanently mounted on lenses with a minimum impact on image quality.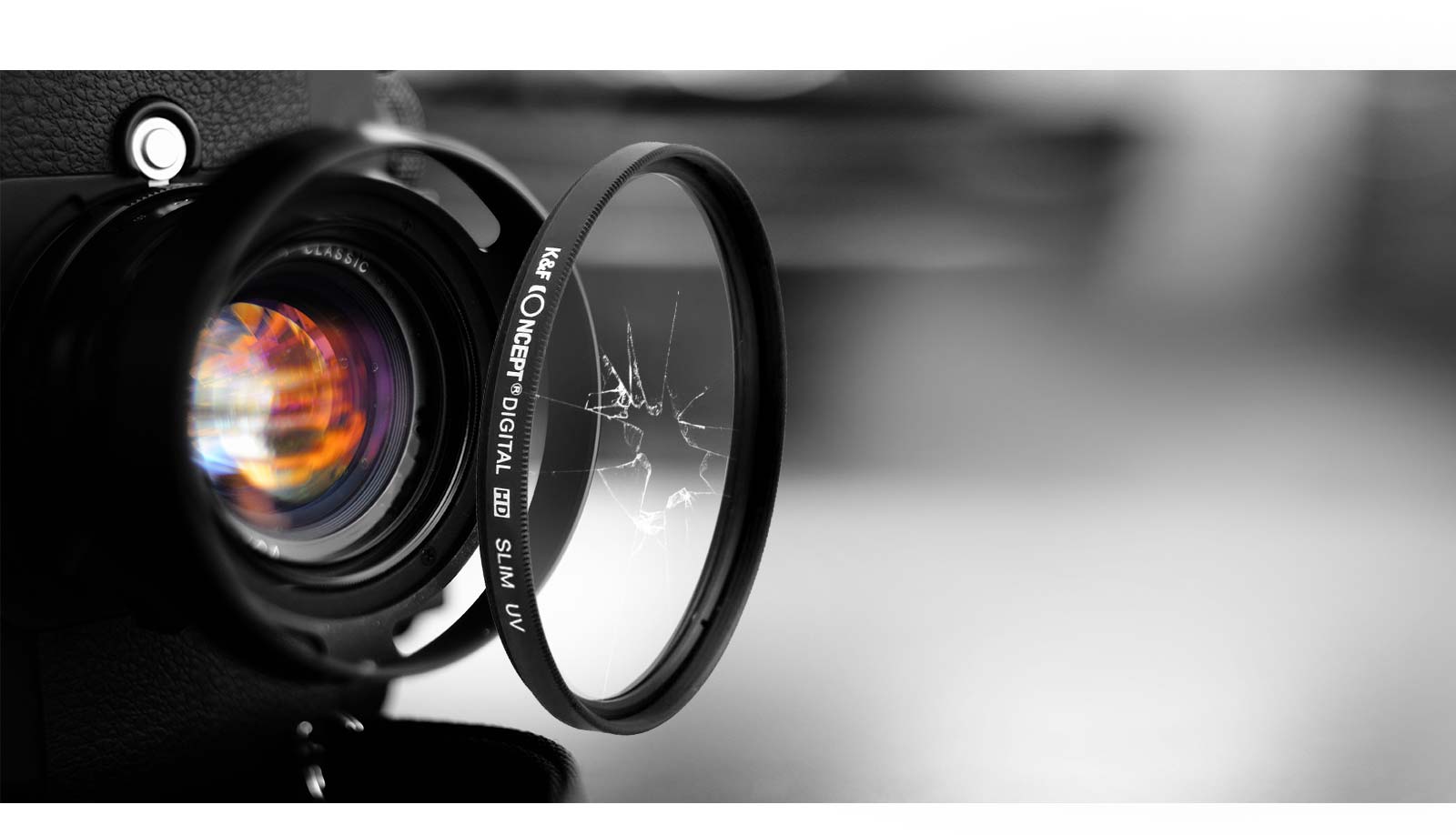 LENS PROTECTION
Protects the front element of a lens from dust, dirt, moisture and potential scratches.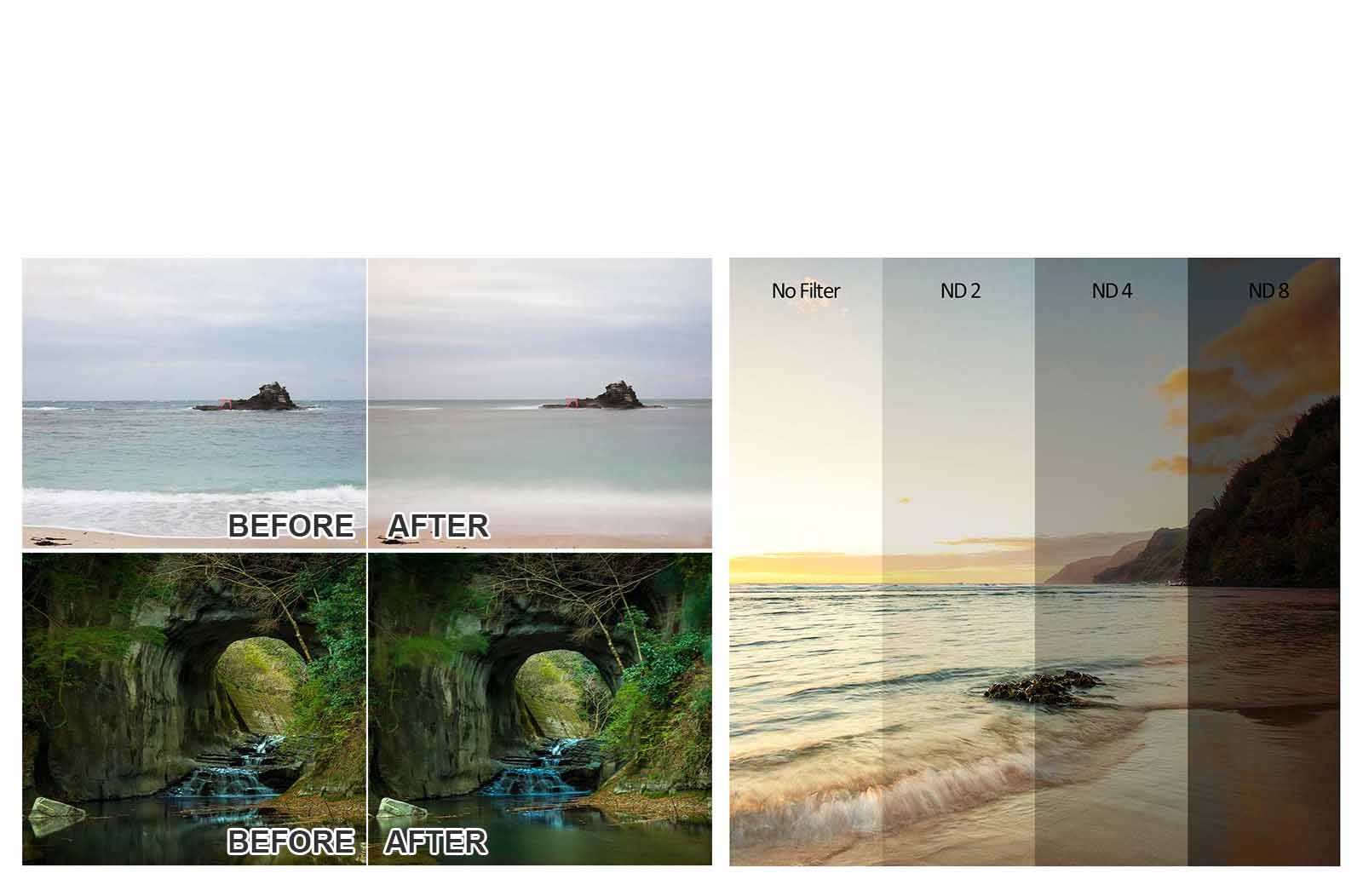 ND FILTER
Reduces the amount of light entering the lens, thus decreasing camera shutter speed. Useful for situations where motion blur needs to be created (rivers, waterfalls, moving people) or large apertures must be used with flash to avoid overexposure.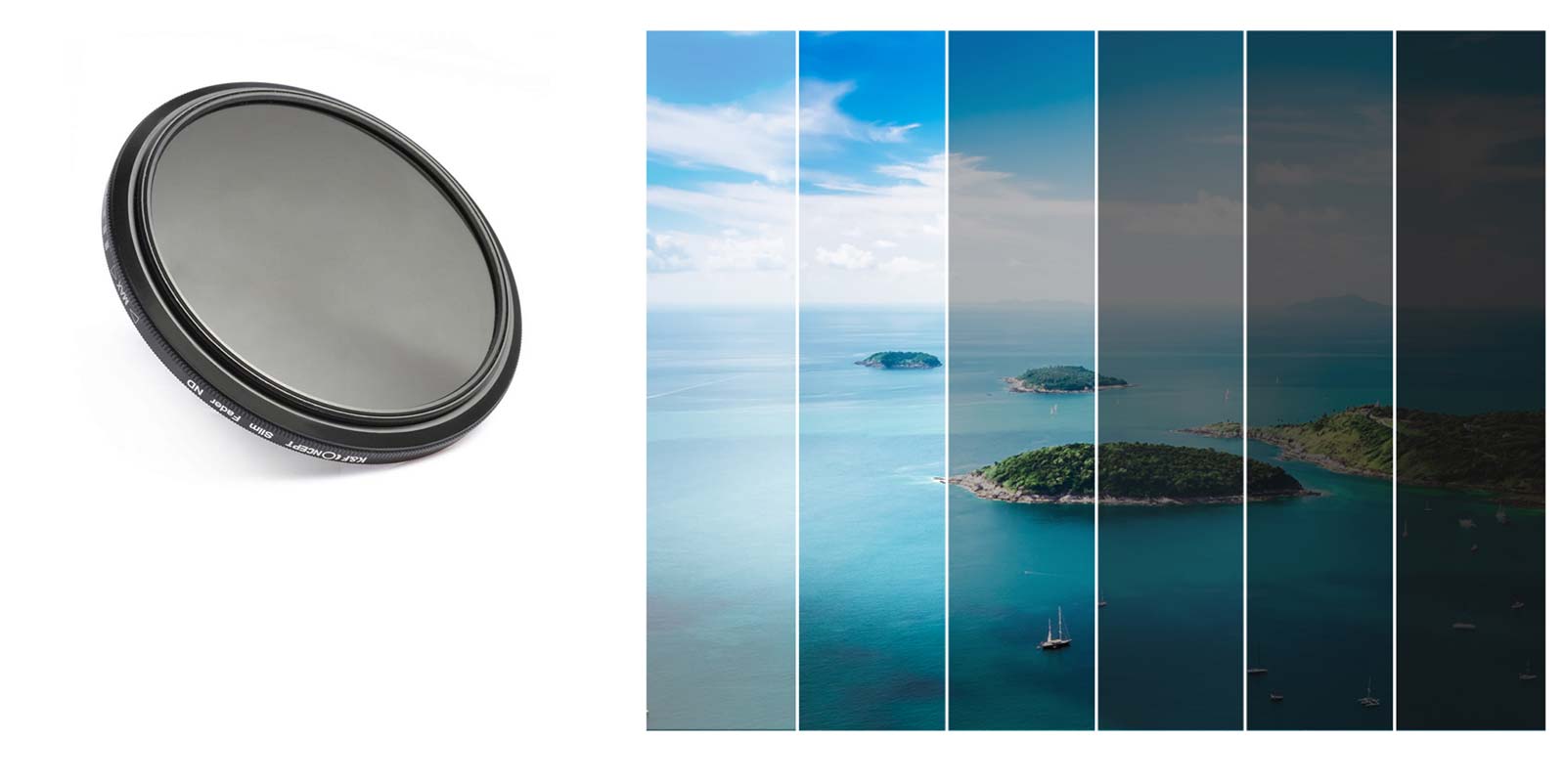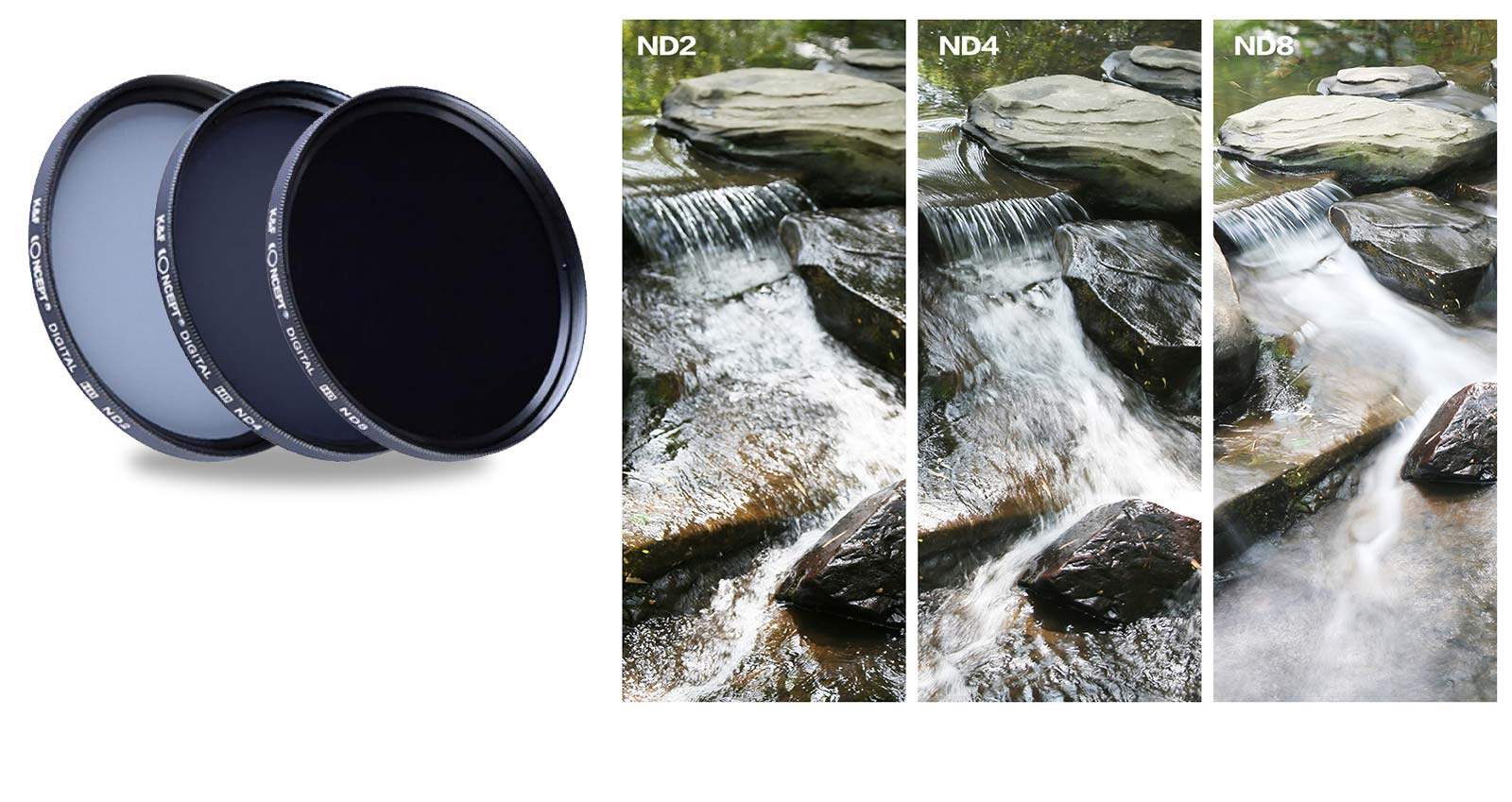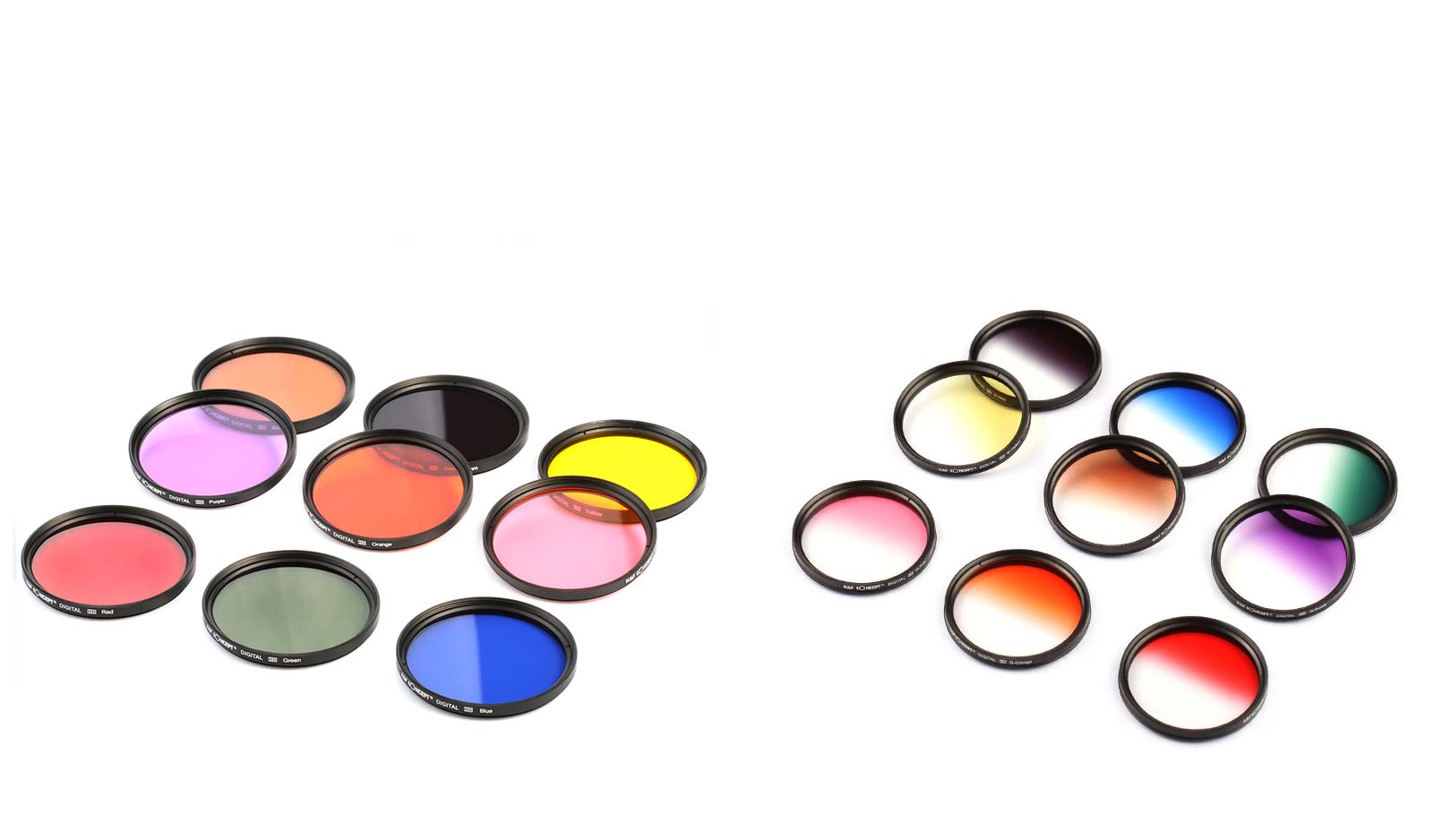 COLOR FILTER SET
Corrects colors, resulting in a change in camera white balance. Some color filters can subtract colors, blocking one type of color and allowing other colors through. These types of filters were popular for film. They are rarely used in digital photography, since their effects can be easily applied in post-processing.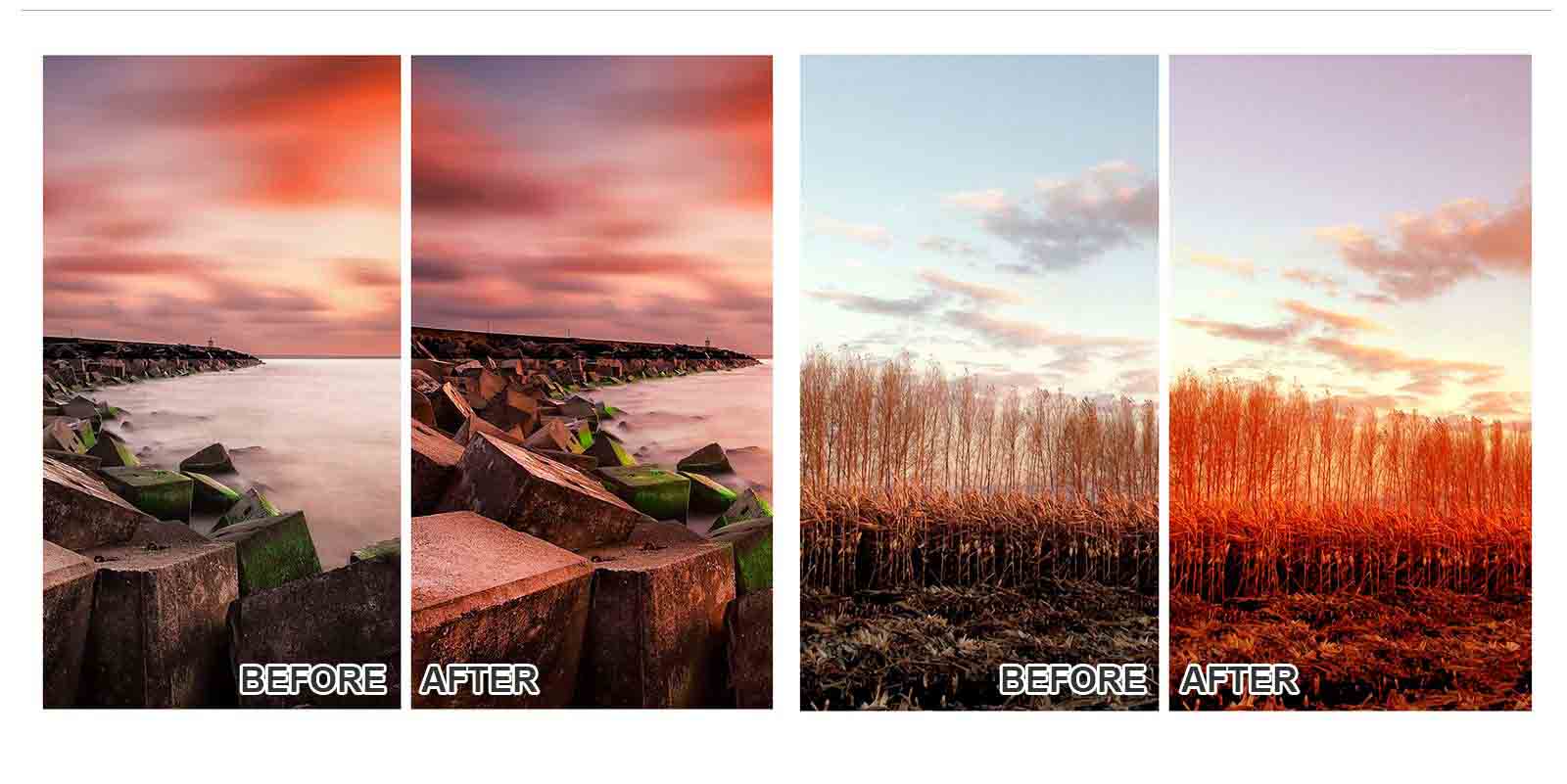 Graduated red
Graduated orange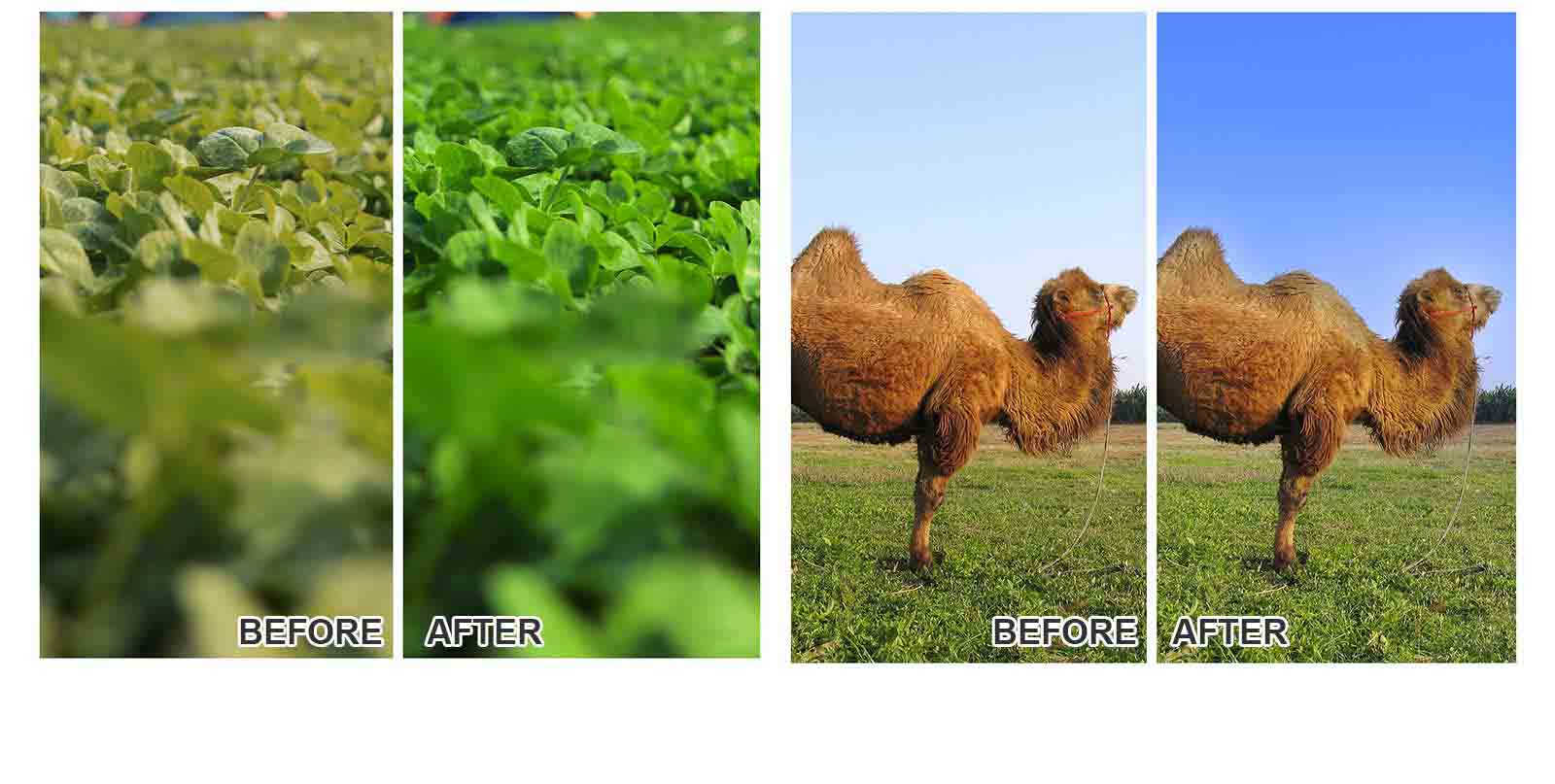 Graduated green
Graduated blue
55mm Filter Set (UV, CPL, ND4, Brush)
Does the Job Well
Well made item and all three filters of same qualityThe polarising filter is effective for getting better skies. Not yet tried it for water reflection elimination.Comes with a good holder with Velcro closure
55mm Filter Set (UV, CPL, ND4, Brush)
Good stuff
More than adequate for beginners.
55mm Filter Set (UV, CPL, ND4, Brush)
Great price filter set.
I bought these mainly to protect the lense of my LUMIX bridge camera. They do not feel particularly robust but they will do the job and the price was great so if they don't last I can always replace them.
55mm Filter Set (UV, CPL, ND4, Brush)
Filtros para nikon,
Son lo que buscaba, aunque uno de los tres ya tenía, no me importa tener otro por si ocurriese algún contratiempo.Muy satisfecha con la compra.
55mm Filter Set (UV, CPL, ND4, Brush)
Ajuste perfecto y buena calidad
Los filtros encajan perfectamente en objetivos de 55mm (independientemente de la marca) y pueden acoplarse uno sobre otro gracias a la doble rosca. La cartera acolchada en la que van guardadas es genial. Además, el lápiz viene genial para llevarlo encima y eliminar esas motas de polvo o pequeños insectos que pueden arruinar una buena foto.
| Image | Lens | Filter Size (mm) |
| --- | --- | --- |
| | Accura 135mm f/ 2.8 Supertel Tc | 55 |
| | Accura Diamatic 85mm f/ 1.7 YS | 55 |
| | Accura Diamatic YS 135mm f/ 2.8 | 55 |
| | Accura Supertel TC 135mm f/ 2.8 | 55 |
| | Admiral G.M.C. 135mm f/ 2.8 | 55 |
| | Albinar 135mm f/ 2.8 Super | 55 |
| | Albinar 135mm f/ 2.8 Super Auto MC | 55 |
| | Albinar ADG 75-300mm f/ 5.6 | 55 |
| | Albinar ADG MC 80-200mm f/ 3.9 | 55 |
| | Auto Mamiya Sekor 55mm f/ 1.4 | 55 |