Gialer SmartMic Wireless Bluetooth Microphone Lavalier Microphone for iPhone and Android, 50ft Wireless Lapel Microphone Smart Mic
Free shipping to eligible country
Brand:

K&F Concept

Free Shipping Worldwide. 30 Day No Reason Return. Wireless Bluetooth for iPhone and Android, 50ft Wireless Lapel Microphone Smart Mic easy to connect, covering 50 feet of Bluetooth signal. Can be used with any of your smartphones, including iPhone and And

KF10.018

SKU:

KF10.018

66.99

https://www.kentfaith.com/GW01.0151_gialer-smartmic-wireless-bluetooth-lavalier-microphone-for-iphone-and-android-50ft-wireless-lapel-microphone-smart-mic
Description
• Professional Bluetooth Lavalier lapel microphone, easy to connect, covering 50 feet of Bluetooth signal. Can be used with any of your smart phones,include iPhone and Android, iPad. Ideal for online courses, zoom meetings, interviews, video content creators, tutorial videos, home recording, games, Yahoo recording and YouTube recording.
• Use Gialer new tech wireless lavalier microphone to increase your likes, viewers and subscribers on social media by ten-fold. Any professional job dealing with content creation will benefit using this Gialer Smart Microphone. it is portable and has professional product design with premium chipset which produces great sound, and has more than 6 hours working time per charge.
• As a professional wireless lavalier microphone, built-in 6mm ECM high sensitivity microphone, Bluetooth Qualcomm Chipset, SWISS Intelligent Algorithm and the SmartMike+ APP which has noise reduction function. All work together to offer Multi-level Noise Cancellation, restore the most authentic sound, provide high quality audio source for speech recognition.
• Clip and Go, No cables required, Perfect for outdoor recording. Mini Metal Clip allows you to easily clip it to your collar or pocket. Compact and lightweight design are easy to carry around. The premium material is durable enough to use through years.
• This Bluetooth Lavalier Microphone can only work with SmartMike+ App on Smart Phone(iPhone, Android,iPad). It is NOT work with original Camera and voice record of smart phone,NOT work with Tablet, Computer and Camera.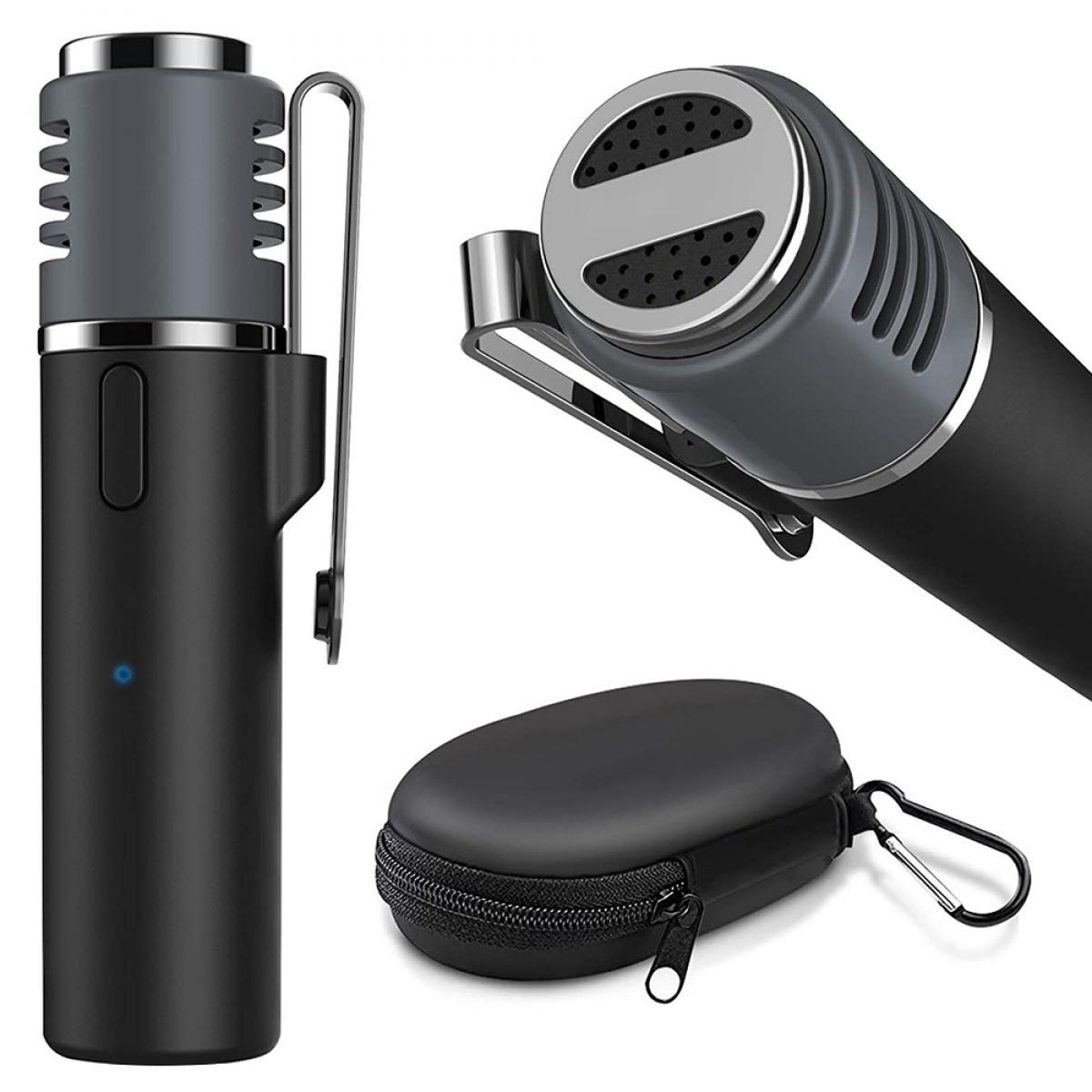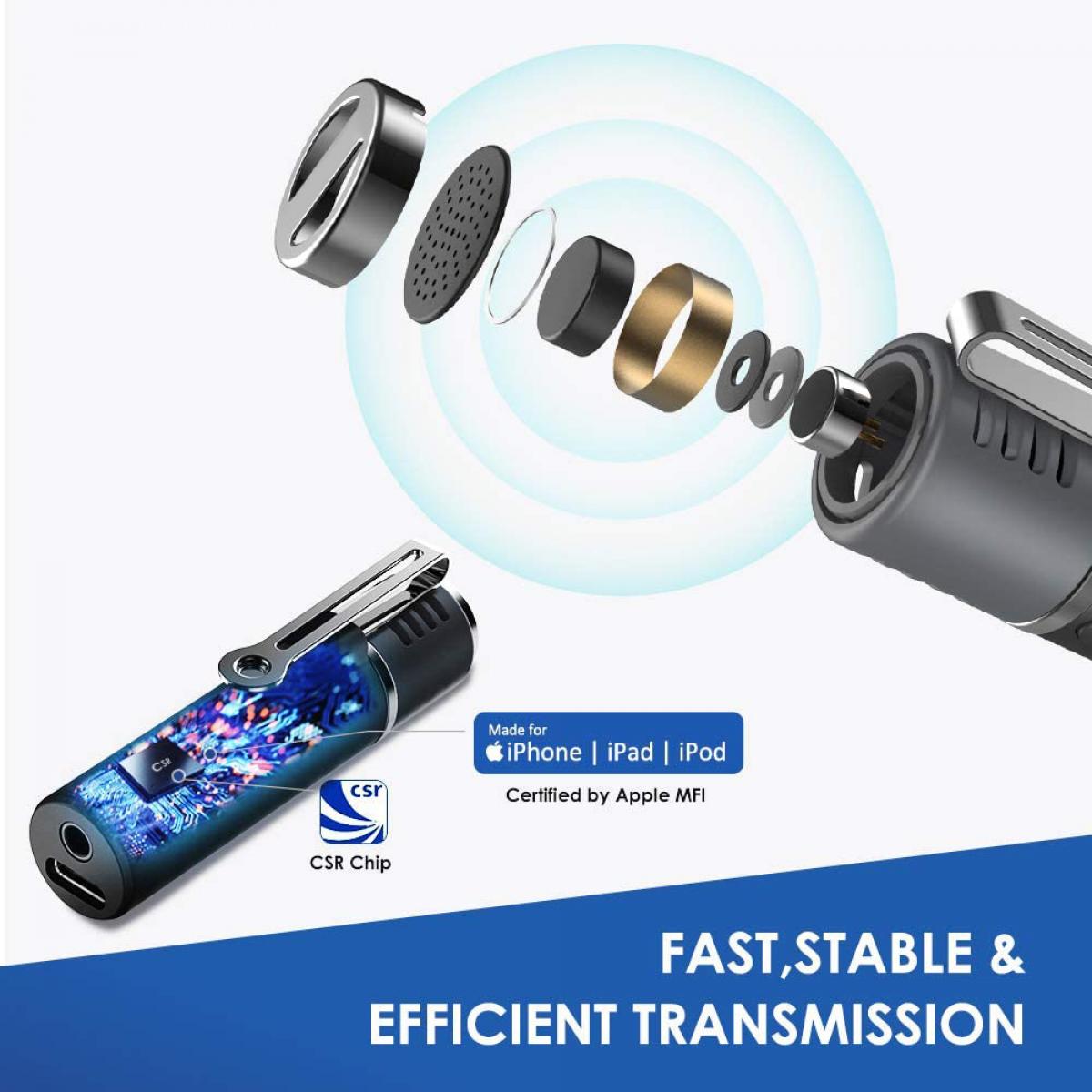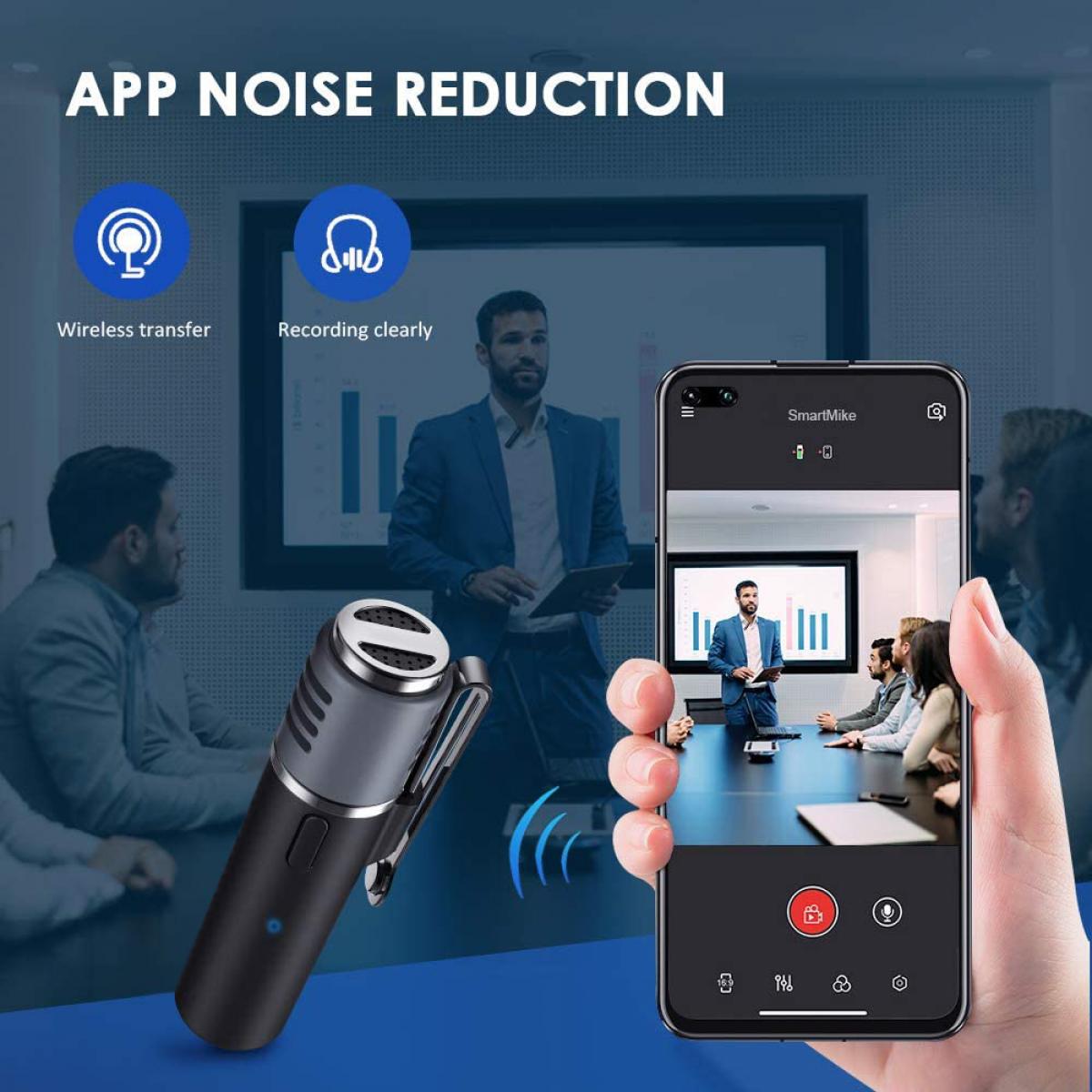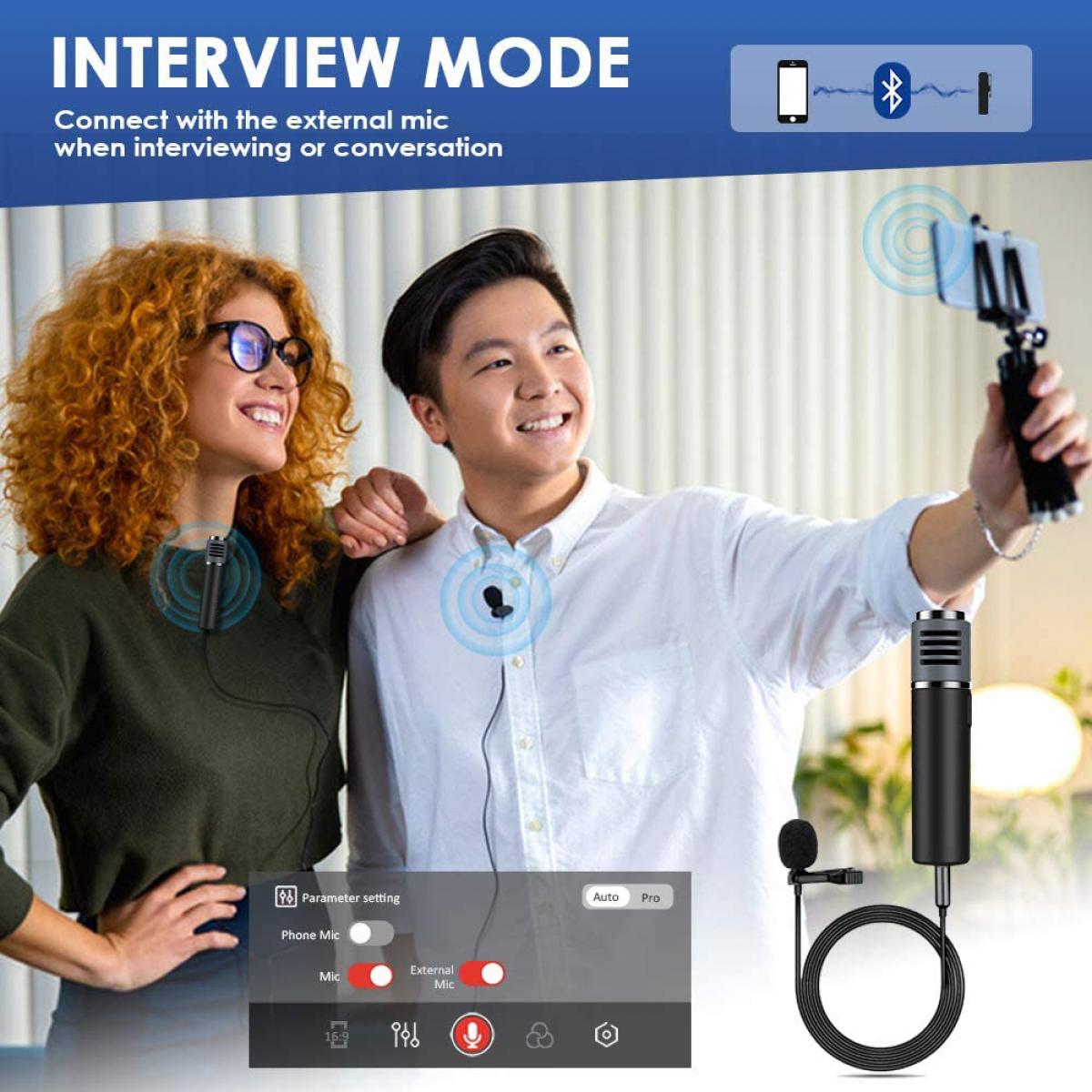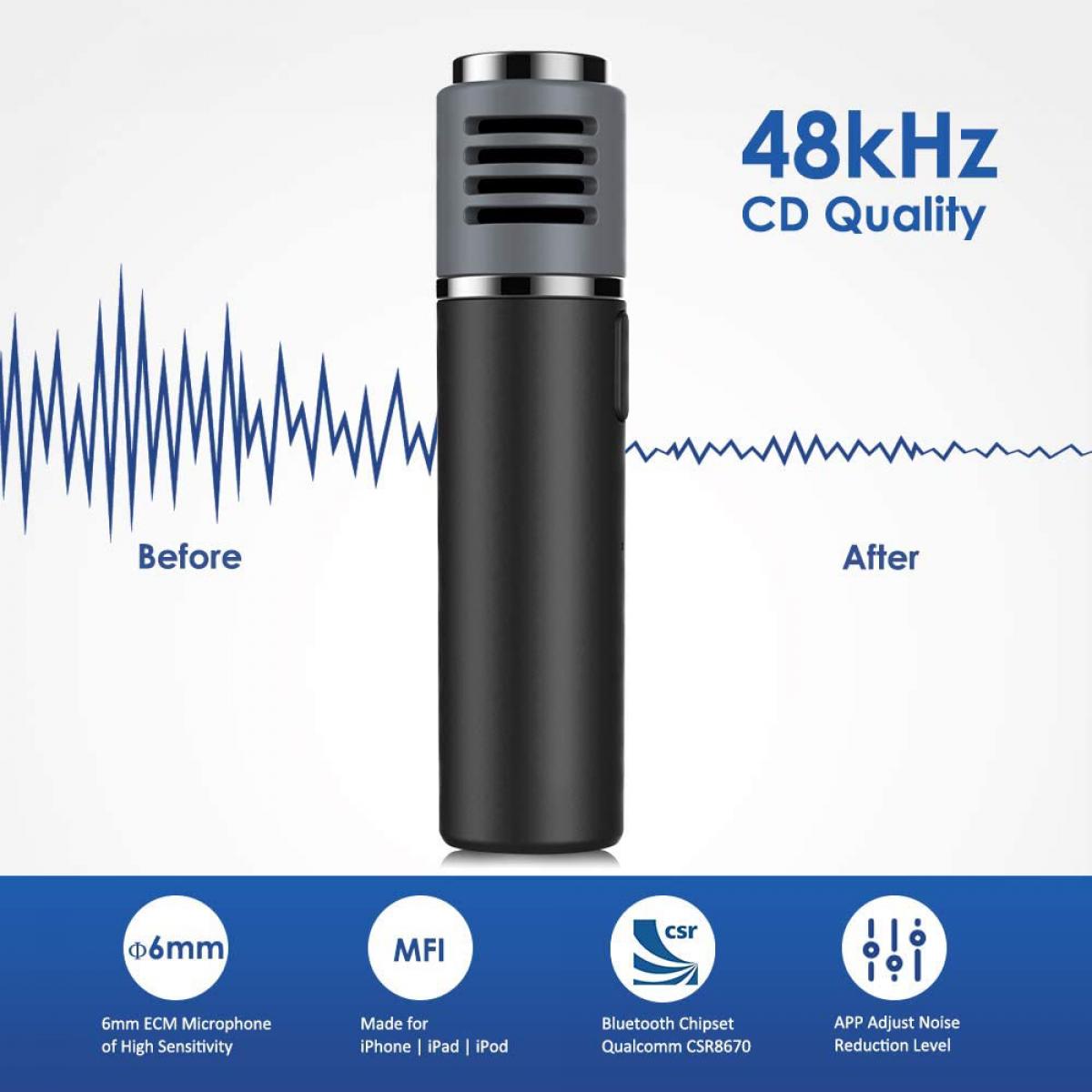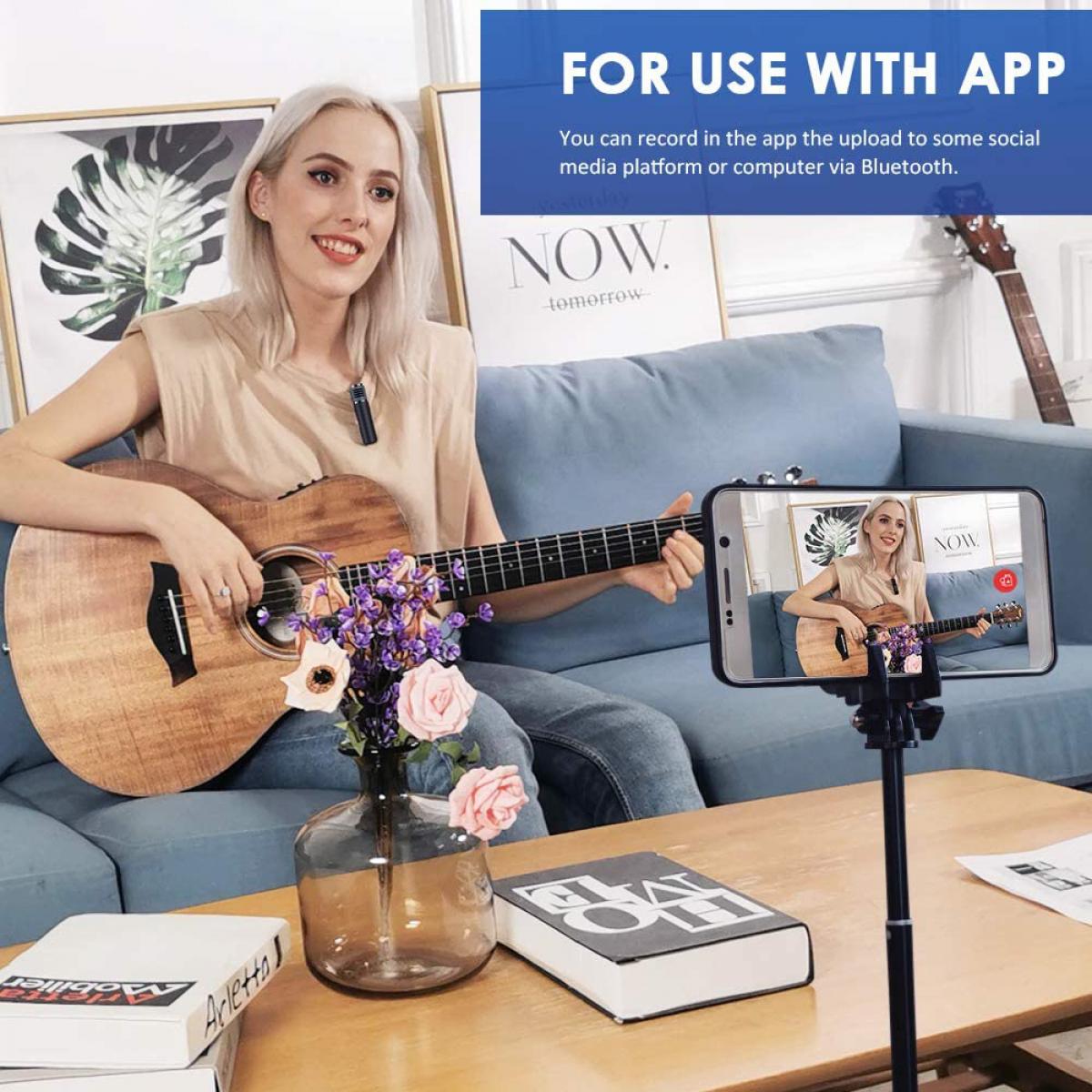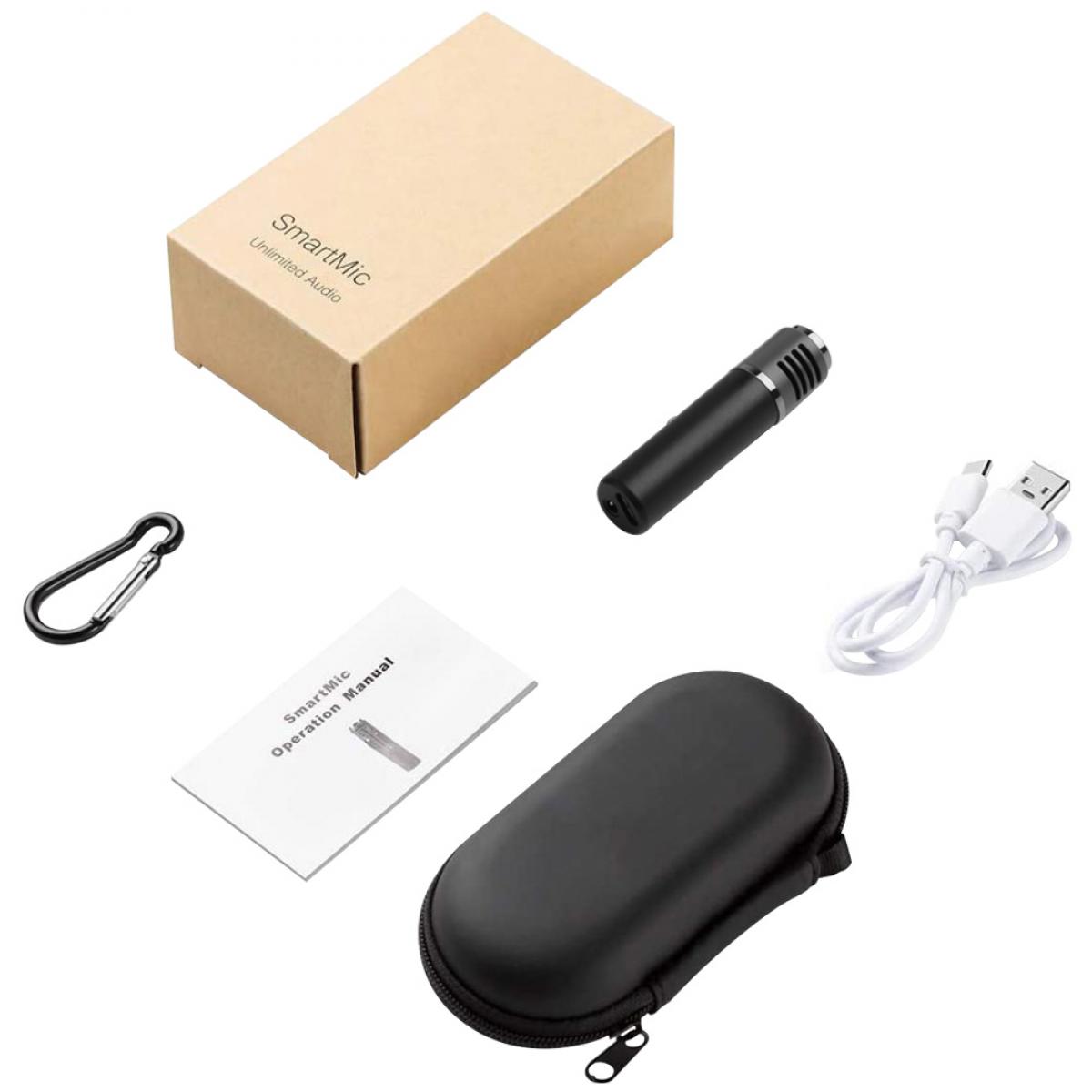 Best Budget Lav!?!
There is a slight learning curve to using the app and making sure the mic is not just connected to your Bluetooth on your phone but connected to the Smart Mic+ app. However, once you get it working it's easy to use afterwards, and the sound quality is fantastic!This is perfect for people who vlog on their phone, want clean audio for Instagram reels, or do instructional videos or reviews... Maybe even some interviews.Audio syncs without any lag in my tests and isolates voice really well.I was reluctant to like this but its so lightweight and easy to use after initially hick-up, that I started vlogging more!
01/08/2021
Easy, Simple
Needed an easy, simply great working microphone
29/07/2021
Light weight in palm size
Palm size microphone that can clip on easily, portable to slide into the pocket that comes with.
25/07/2021
easy, clearly
Very easy to install, compact and convenient, good quality, very clear sound. worth to buy.
22/07/2021
A best buy
Excellent product for video project for daily use. I highly recommend this to anyone looking for a Best Buy.
22/07/2021
A
Thanks for your question . this SmartMic have no 3.5mm audio connector in the package.
Comparison of similar products
Rating

153 reviews.

13 reviews.

6 reviews.

73 reviews.

24 reviews.

38 reviews.
Price

$129.99

$66.99

$56.99
$25.99
$56.99

$89.49

$69.49

$39.99
Model
KF10.018
KF10.040
KF10.025
KF10.041
KF10.030
KF10.036