TC2335 (Orange) Carbon Tripod Lightweight Portable for Travel Photography
$149.99
$127.99
&Free shipping worldwide
Brand:

K&F Concept

Buy K&F Concept tc2335 (orange) carbon tripod lightweight portable for travel photography online, worldwide free shipping and 30 days return guarantee.

Availability:

Out Of Stock

127.99

https://www.kentfaith.com/KF09.066_tc2335-orange-carbon-tripod
Buy 2+ items get
10% off
!
Features
• Tripod tube made of quality carbon fiber, can anti-folded 180 degrees reversely and install inverted,the folded height is only 13.6''(345mm) the camera tripod net weight 1.85lbs, smaller enough to help you a convenient travel.
• Center column inverted installation to realize the lowest angling shooting, macro shooting, or other special photography.
• 360 degree ball head with bubble level provide you with a panoramic view.Three position leg angle adjustment system provides flexible shooting.
• Center column design with hook attached to sand bag increasing stability, with non-slip feet design to keep the tripod steady.Max load weight is 26.5lbs/12kg for optimal performance.
• Tripod Specifications: 23 mm, 5 section carbon fiber legs. Folded height: 13.6". Extended height: 53.1". Net Weight: 1.85 pounds.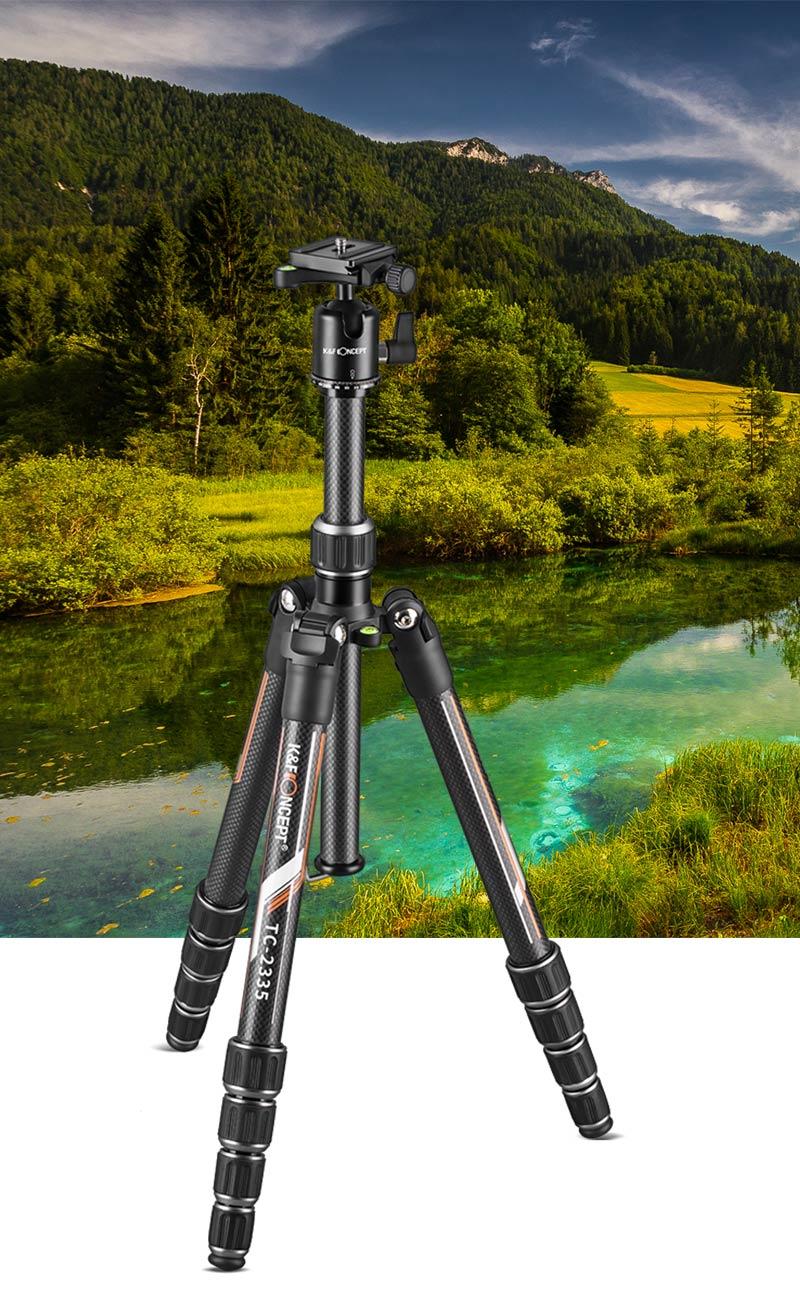 TC2335 Thunder
DSLR Camera Carbon Tripod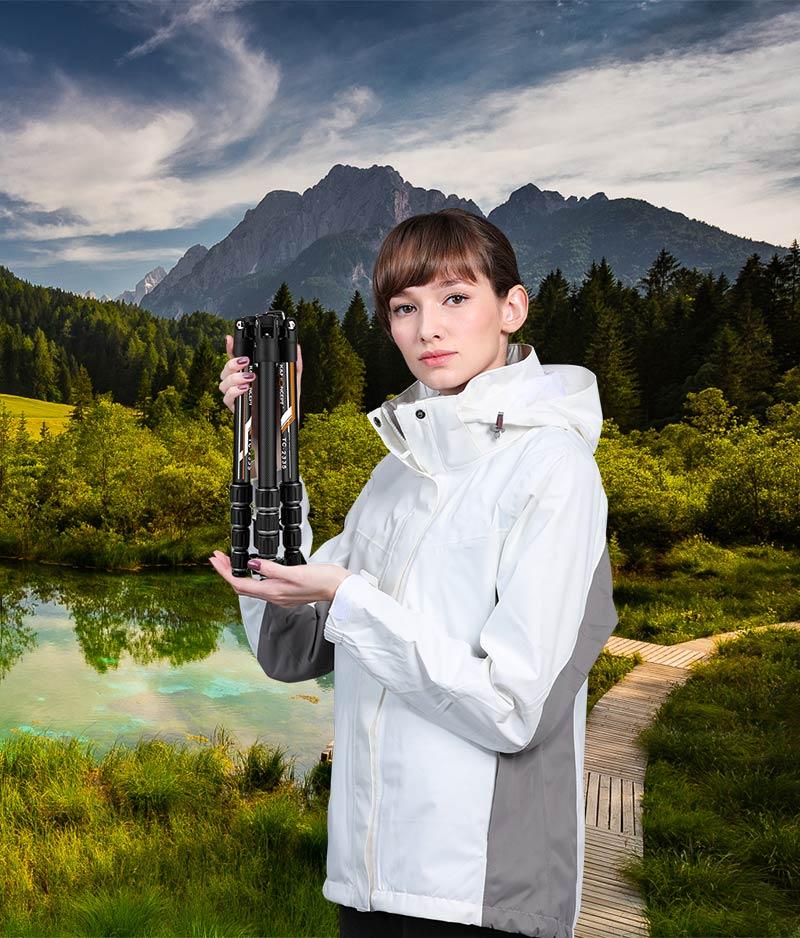 Product Parameter

Sections 5


Minimum height
12.9″(33cm)

Maximum height
53.1″(134.8cm)

Folded
13.6″(34.5cm)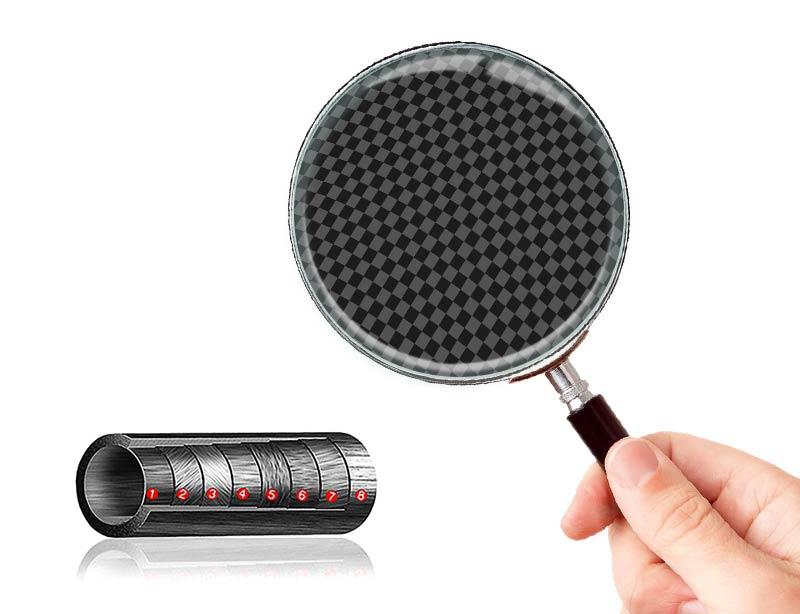 8 Layers Carbon Fiber
100% Carbon fiber is lighter and more secure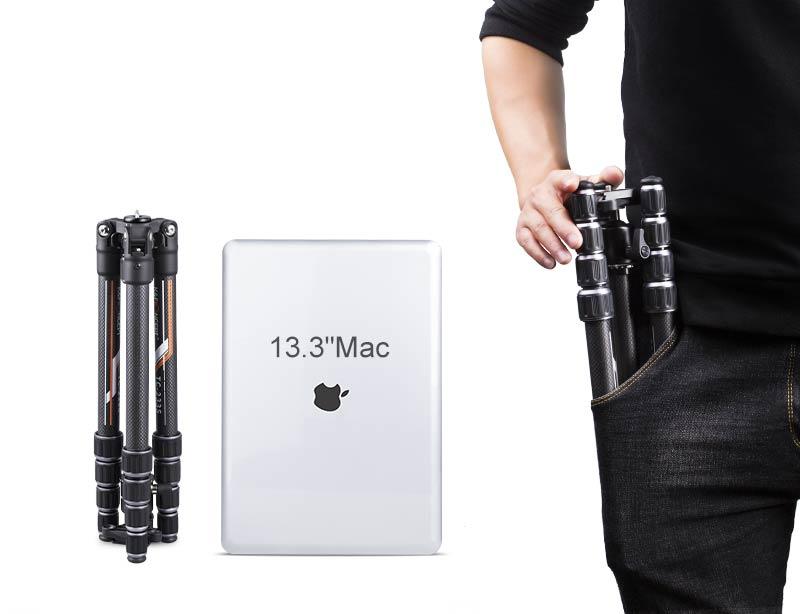 Small and Light
Weight: 1.52lbs(0.69kg) / Folded height: 13.6" (34.5cm)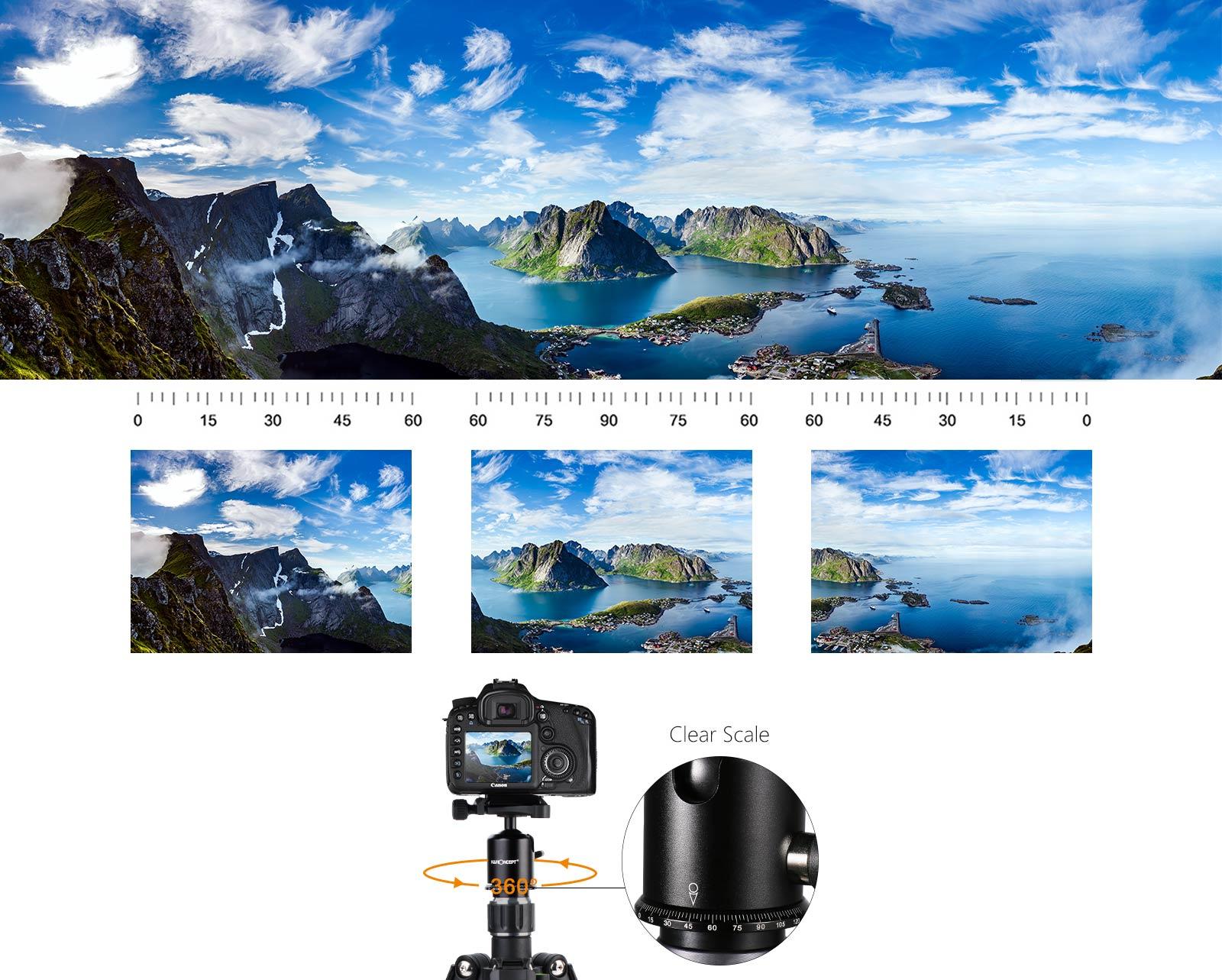 360° Panoramic Shooting
11.8KG Load Capacity
Rubber gasket & Back security plug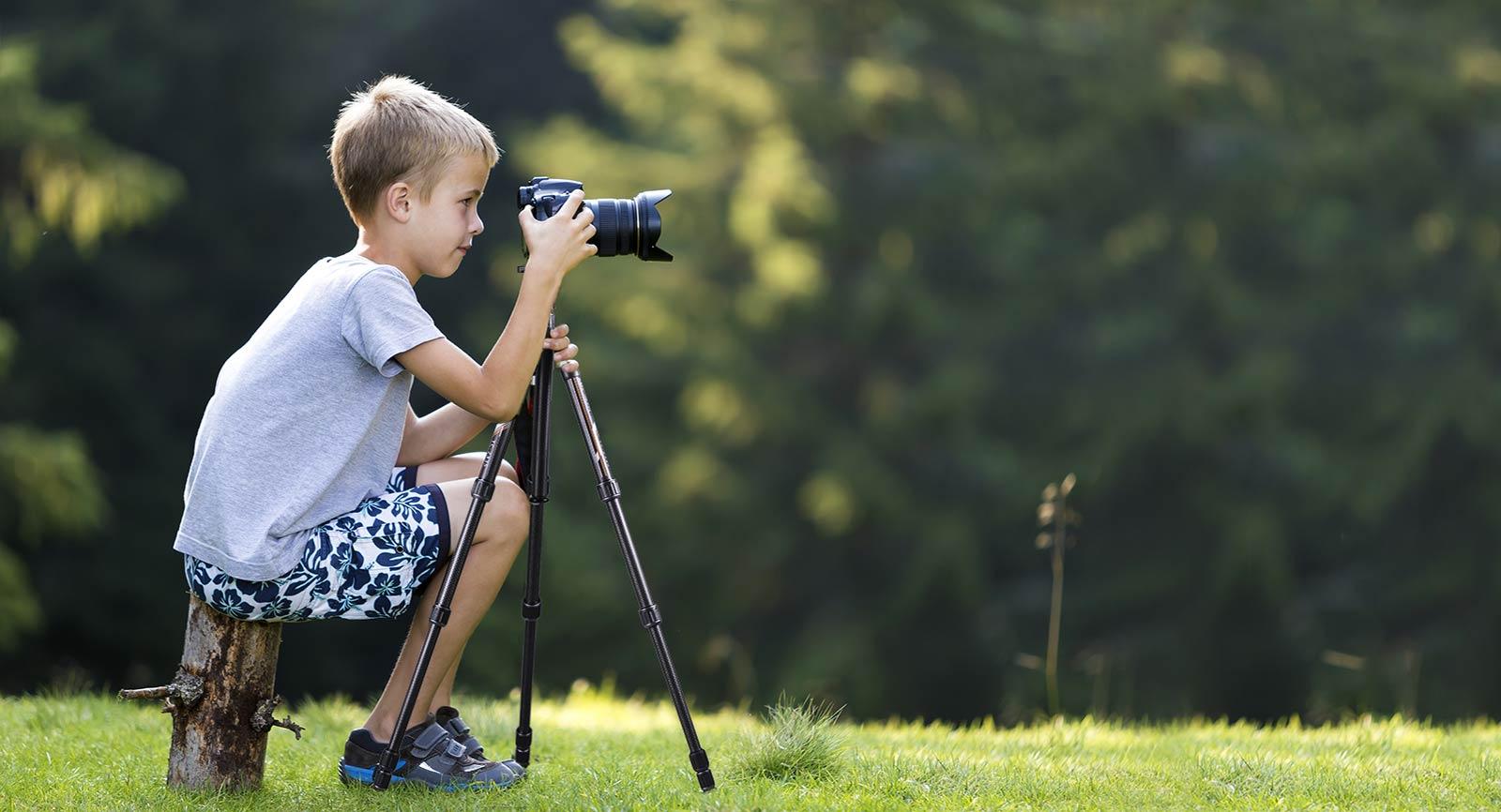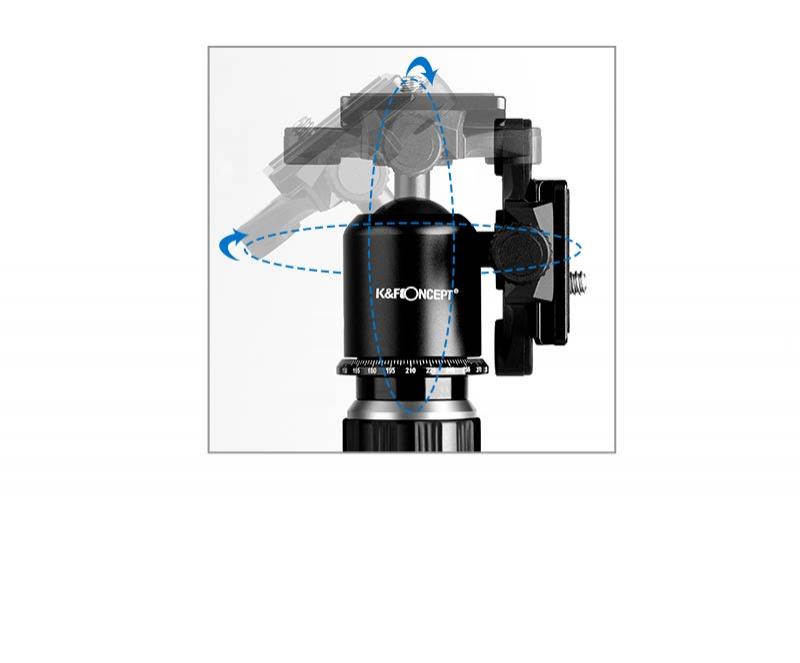 360° rotating ball head
90° side shot arbitrary angle adjustment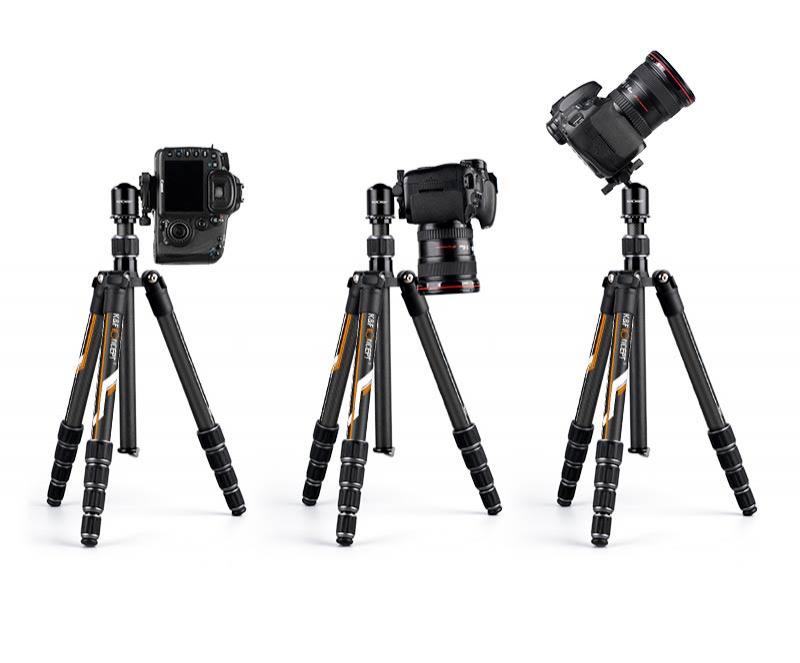 Side shot
Downward shot
Upward shot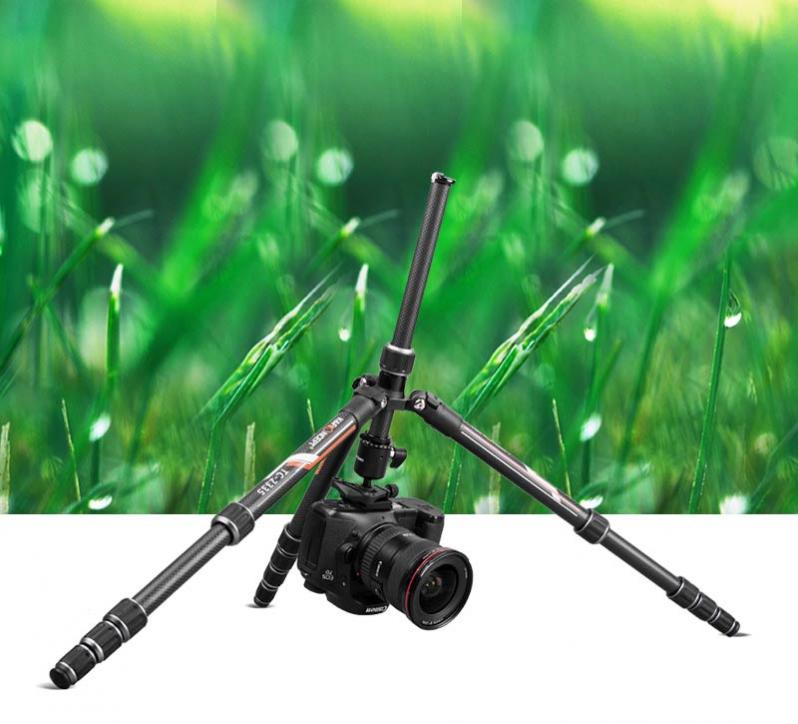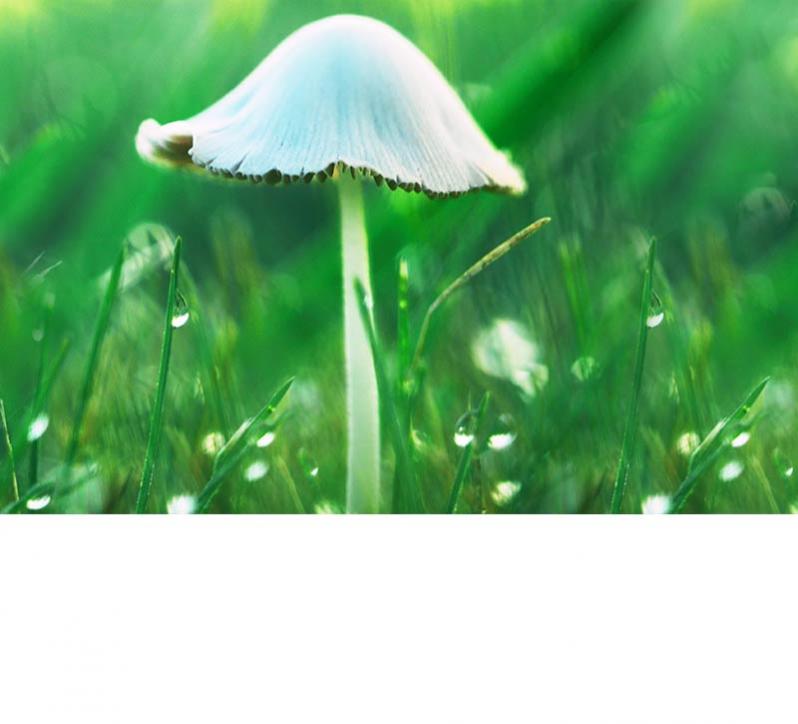 Low Angle Photography
Lowest angle shooting, macro shooting, and special
photography can be achieved through inverted central axis.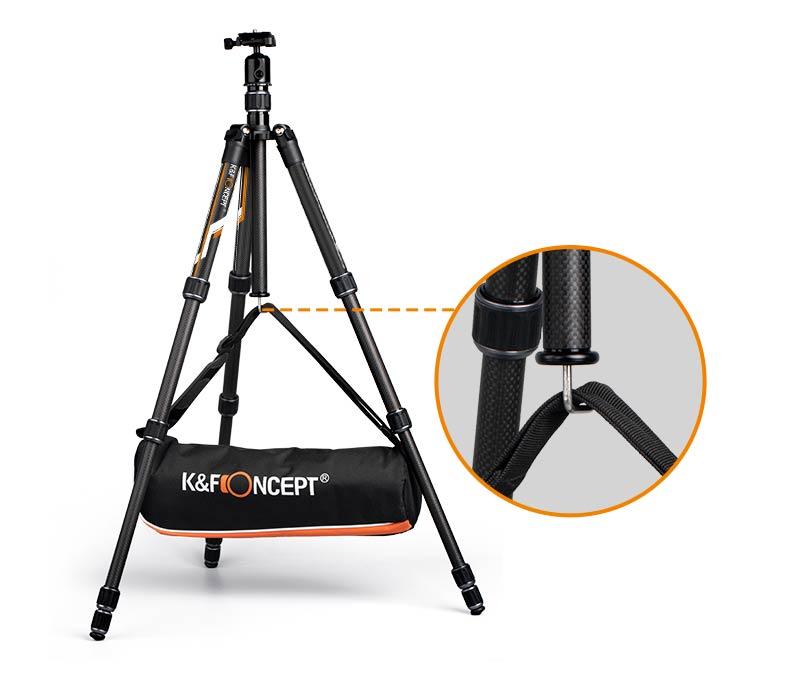 Automatic Rebound Hook
Heavy objects can be hung to enhance stability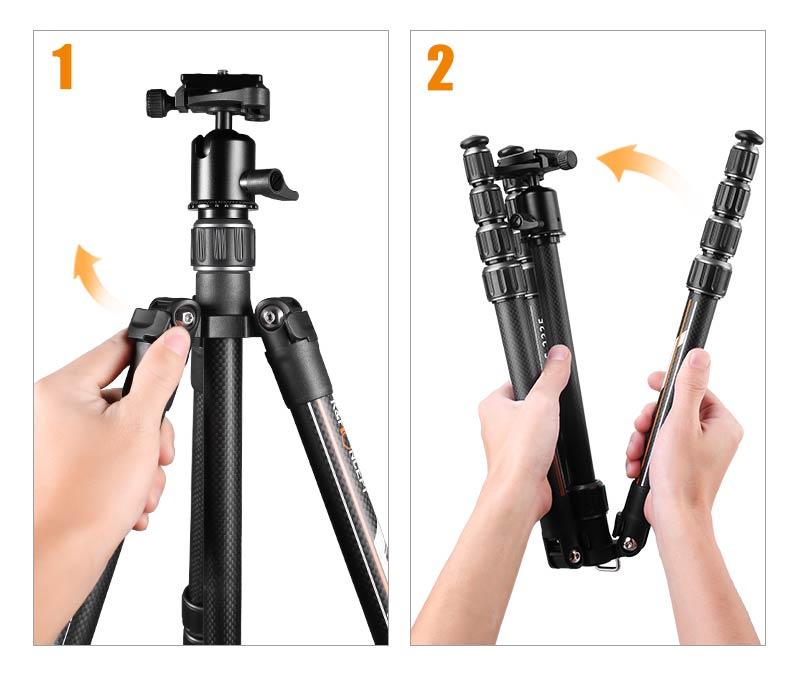 180° Reflexed
Make storage andcarrying more convenient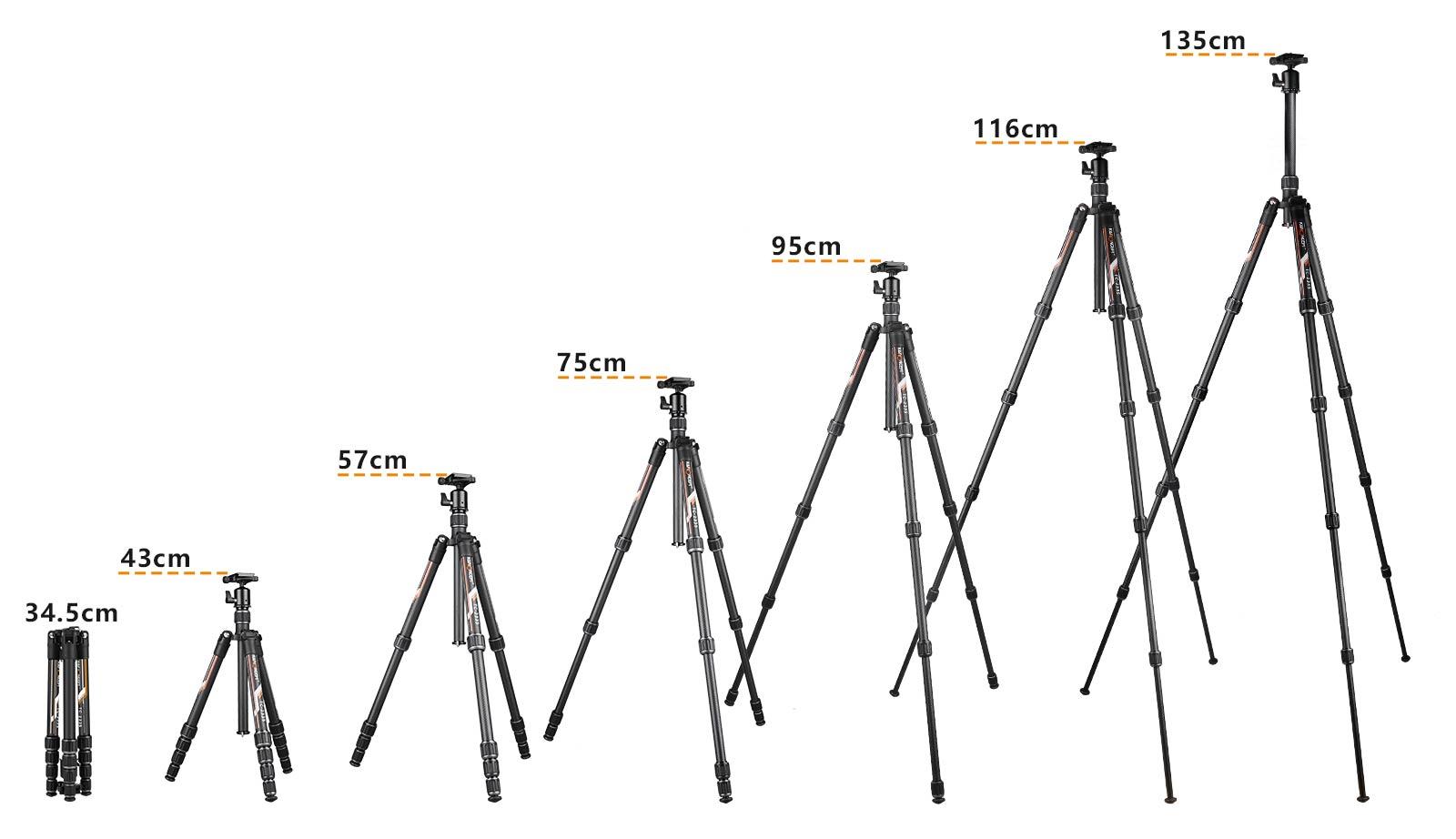 Easy to carry
Tube made of high quality
Carbon Fiber, can be 180°reflexed,
betterportability.
User experience / user picture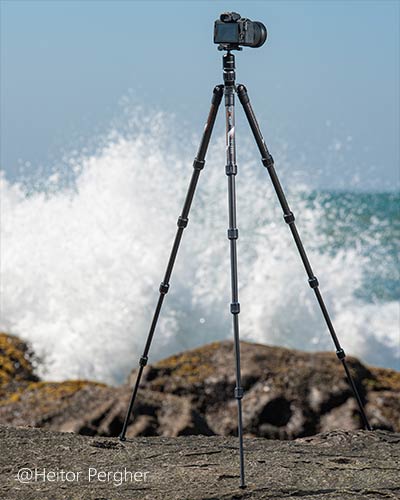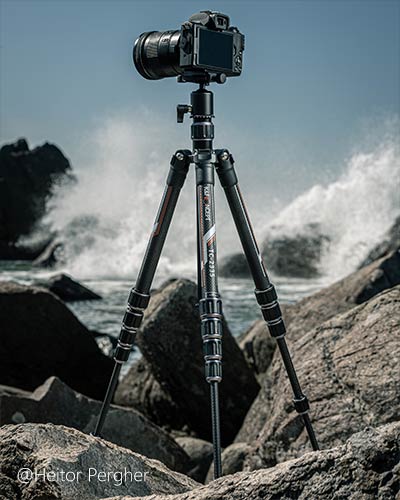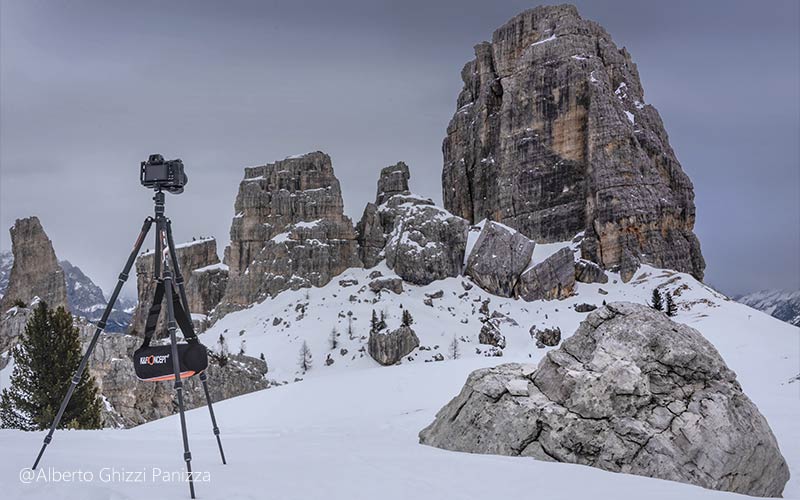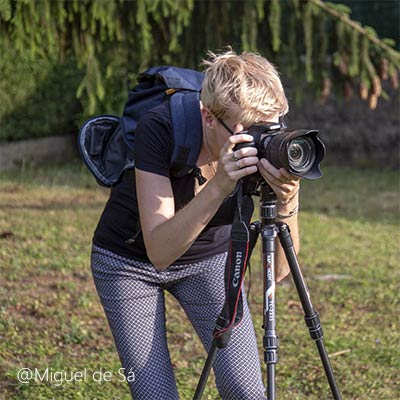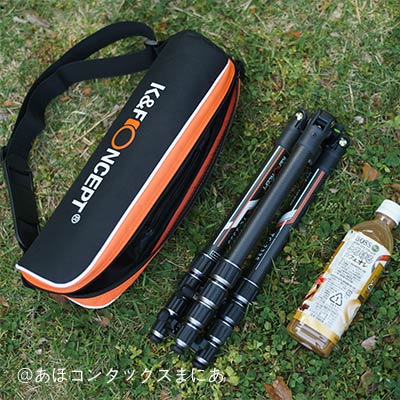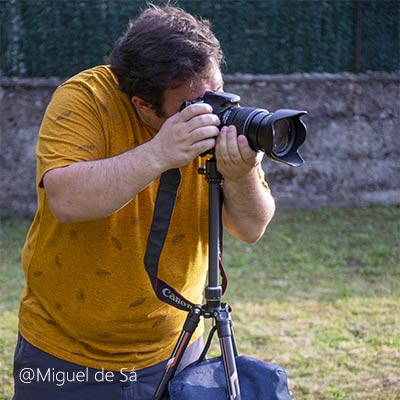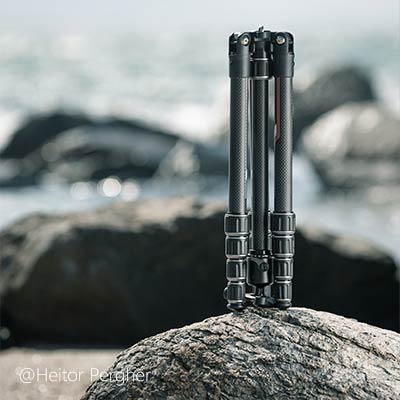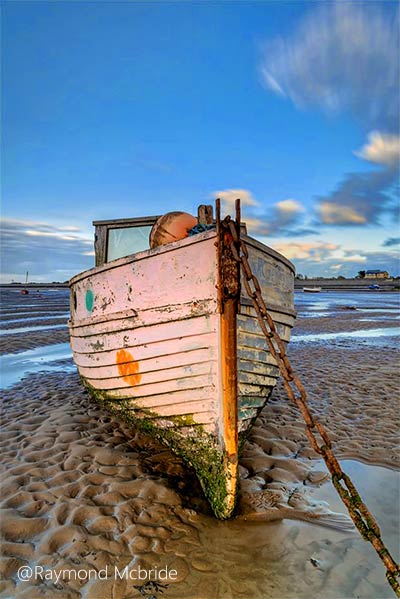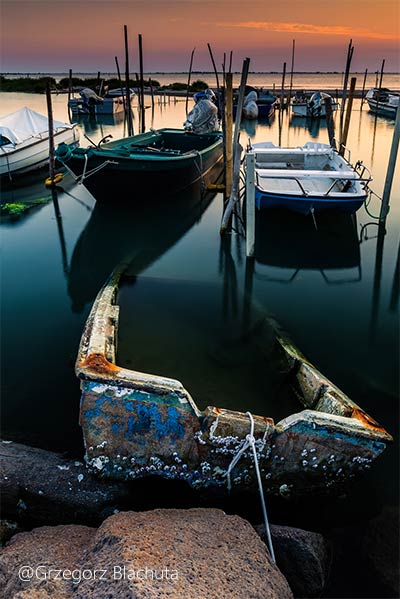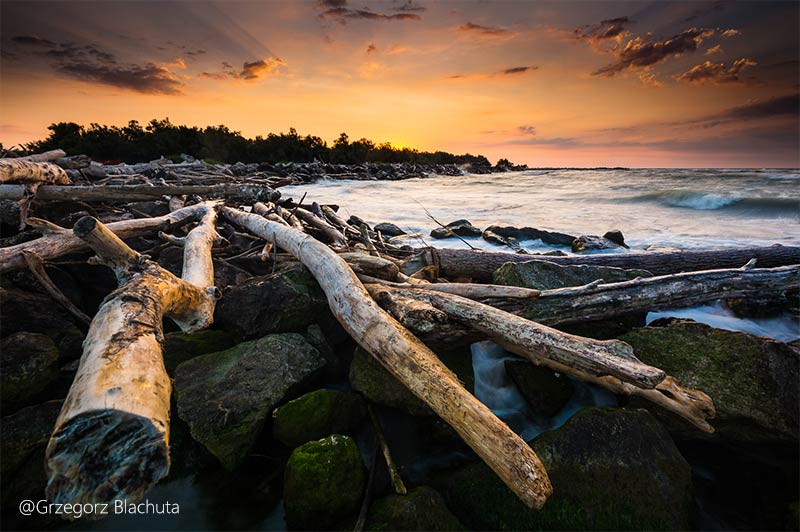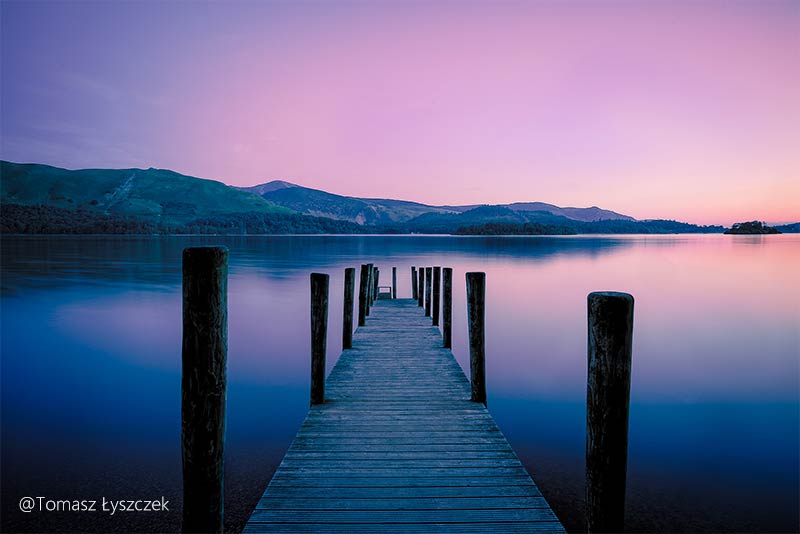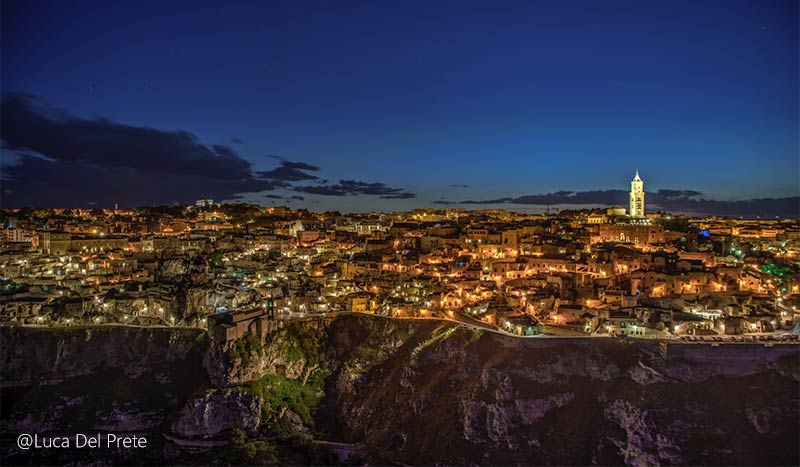 TC2335 (Orange) Carbon Tripod Lightweight Portable for Travel Photography
excellent tripot
I bought this tripod as the second one because my first one so heavier and so hard to carry for long. I had to pack light and I knew I would be in the water a lot with my tripod with rough. I very happy with the stability it promised for the weight it can handle. I used it for long exposures for shooting night street life. It proved to be what they advertised. I love it a lot.
TC2335 (Orange) Carbon Tripod Lightweight Portable for Travel Photography
Light and compact
Super, nice & light. Perfect for my needs
TC2335 (Orange) Carbon Tripod Lightweight Portable for Travel Photography
Compared to Oben CT-3535
I bought this one and the Oben CT3535 to compare to see which one I would want to use while backpacking. I thought those researching would be interested in why I chose the Oben.I will be using this with my Sony RX100V mostly but sometimes with a Nikon Z6. I was hoping to stay as close to 2lbs as I could without spending too much money.Both tripods' twist collars operated smoothly... maybe a slight edge to the Oben. Legs extended and retracted easily. Both tripods felt well made.Pros for K&F:The tripod is .5lbs lighter than the Oben... I almost chose the K&F just for that reason alone because that's a pretty big difference.It's a few inches taller with the center column all the way down. The footprint is also wider than the Oben, so it should be more sturdy. But keep in mind, these are lightweight tripods so they aren't all that stable.Unfortunately, that was all of the things I could put in the cons column when compared to the Oben.Pros for the Oben:Better ballhead- it has a separate pan knob, which would make smooth pans possible whereas it would be almost impossible with the K&F. The specs say the K&F holds more weight, so that might be important to some people.The ballhead also seemed easier to adjust using the knob v.s. the lever for the K&F. Multiple turns were easier with the knob.Spring loaded leg adjusters- I like these much better than the K&F which has tabs you have to pull out and then push back in. Plus, the K&F only has two settings for swinging the legs out, the Oben has three.Spikes on the feet- The Oben has spikes which may or not be important, but were an added benefit over the K&F.I also tried the Mactrem which, while nice, was even heavier than the Oben. If I could get the height and lightweight of K&F with the features of the Oben I'd be set.
TC2335 (Orange) Carbon Tripod Lightweight Portable for Travel Photography
Finally got my hands on my first ever carbon fibre tripod. I used to own the aluminium body TM2324 which is heavier and longer. I wanted a tripod that is even lighter and smaller since I will be using it for backpacking trips. I have not tested the tripod in the field, but wanted to share my first impression. The carbon fibre parts feel decently built. However, it is the same for the rest such as the plastic parts. But for the price you are paying, you cannot complain much.

I prefer to the clips at the joints of the legs to be spring-operated like in the TM2324. For this tripod, you need to pull up the clip and push it back to lock the legs. I find it cumbersome to do it with one hand. Lastly, there are only 2 knobs to adjust the ball head and its base instead of 3 in the TM2324. The downside is that whenever you adjust the knob, you might turn both the ball head and the base.
TC2335 (Orange) Carbon Tripod Lightweight Portable for Travel Photography
For traveling
There are many tripods that are carbon fiber and will run in the high dollar range up to $1,000. This tripod does exactly what it states, it's light weight and is great for long hikes. But the sturdiness is lacking, you MUST use a counter weight to keep the tripod sturdy. Additionally the height leaves something to be desired, but again the height is in the specifications. I got this tripod for the sole purpose of having a tripod for long backpacking trips and it's done the job.
These images belong to K&F Concept end users.