82mm Black Mist Filter 1/4 Special Effects Filter Cinebloom Black Diffusion Effect Filter for Camera Lens Nano-X Series
Free shipping to eligible country
Brand:

K&F Concept

Free Shipping. 30 Day No Reason Return. K&F Concept special effects filter made of top optical glass. Waterproof, scratch-resistant, value lens well protected. Sturdy frame.

KF01.1484

SKU:

KF01.1484

79.99

https://www.kentfaith.com/KF01.1484_kf-nano-x-82mm-black-pro-mist-1-4-filter-waterproof-and-scratch-resistant-green-coated
Description
• 【Professional Filter for Portrait Photography】 This black soft 1/4 filter could soften the wrinkles, freckles and pores of facial skin, making it more delicate, plump and gorgeous. The hazy film effect can be better realized, showing dreamily film effect. In order to ensure the ultra-high definition image quality, the double polishing process is adopted to ensure the high definition within 550mm focal length.Reconmending use it in video shooting.
• 【Extraordinary Performance on Filter Coating】 After optical grinding, the glass filter is coated with high-tech film. mould proof, waterproof, scratch resistant and oil proof. It has the characteristics of hard scraping without any influence on the image quality. Even if it is contaminated with water droplets or oil, which can be easily removed and cleaned.
• 【Premium Material Optical Glass】 K&F Concept black cine diffusion filter Made by Germany high precision optical glass, duel multi coats for extra transparency to 84% Transmittance, effectively reduce reflection of smooth surface,no vignetts and shadows.
• 【Ultra Slim Frame】 With Aviation grade aluminum,the width of frame measures only 3.3mm, ultra slim frame no dark corners and vignetting on wide angle and long focal lens. CNC system provides exquisite curve on frame,extra friction and antiskid.
• 【Note】This black diffusion filter is compatible with all 82mm lenses. Please verify your camera's lens thread size before ordering. Your camera's lens thread size will be marked somewhere on the lens barrel or printed underneath your lens cap. This number is always preceded by a "ø" (diameter) symbol.
Nano-X Series Black Mist Filter
Softens skin and blemishes, creating a dreamlike atmosphere.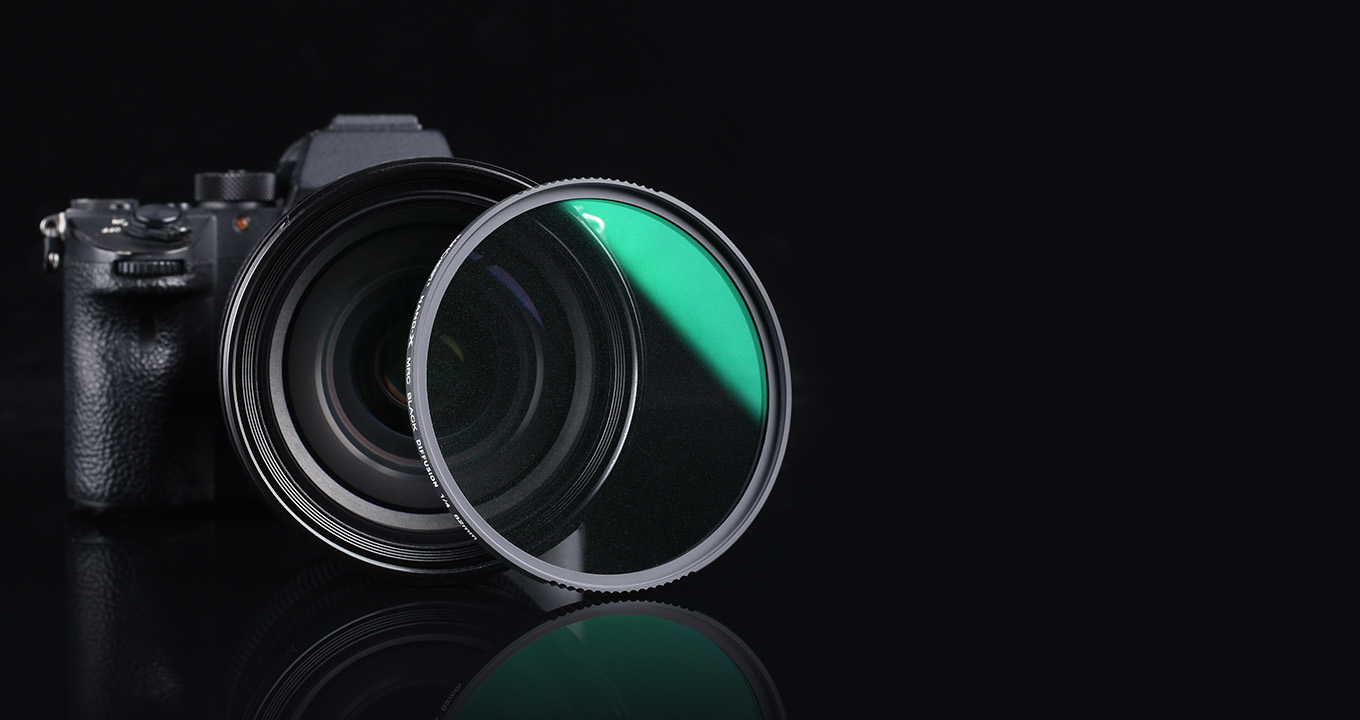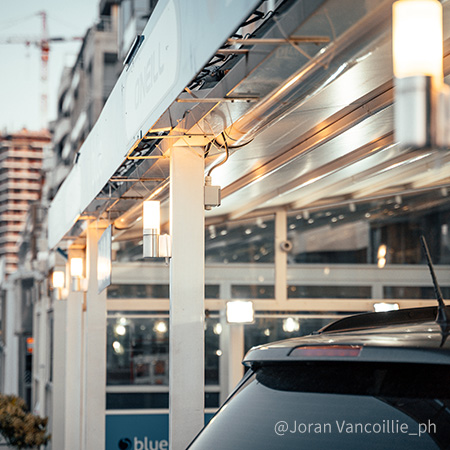 Without Filter
Photos are not creative and enjoyable, and they cannot give photographers better creative works.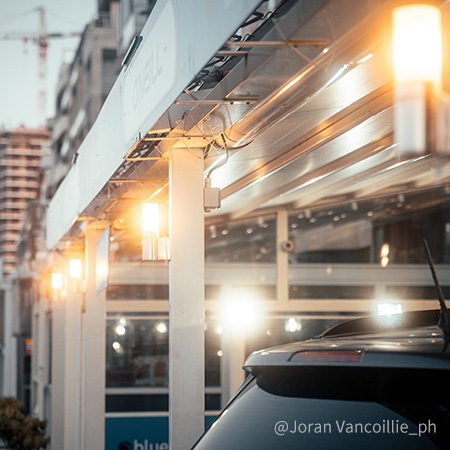 With Black Diffusion Filter
Add halo effects to the light source to give the overall photo a soft feeling.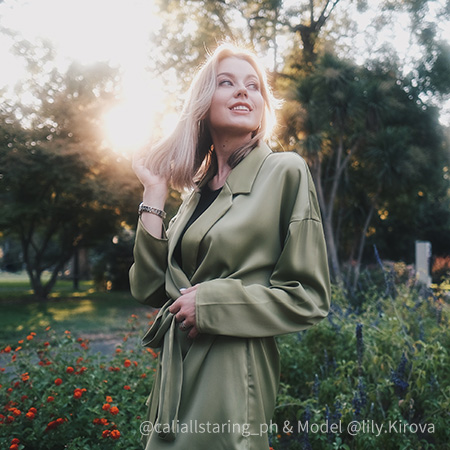 Use on portraits
Soften the wrinkles, spots, pores, etc. of human skin to better achieve the hazy movie effect.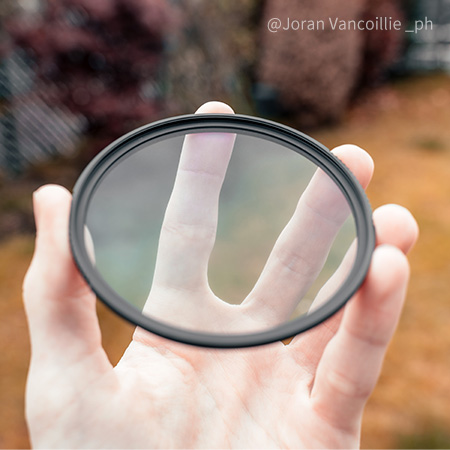 Standard Transmittance
Transmittance 1/8 is 87%,1/4 is 84%,1/2 is 79%,1/1 is 74%. Will not have any impact on image quality, ensuring ultra-high-definition image quality.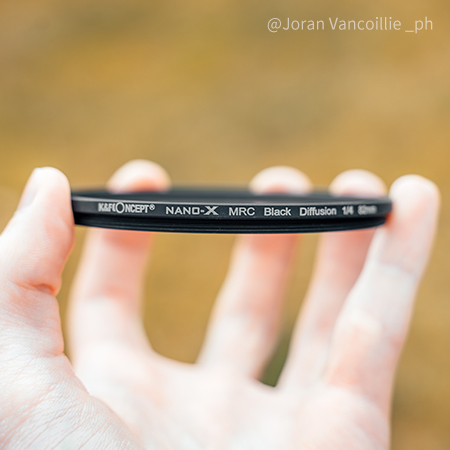 Frame thickness: 0.13in / 3.3mm
The slim frame design ensures that consumers and the wide-angle end and telephoto end will not have vignetting.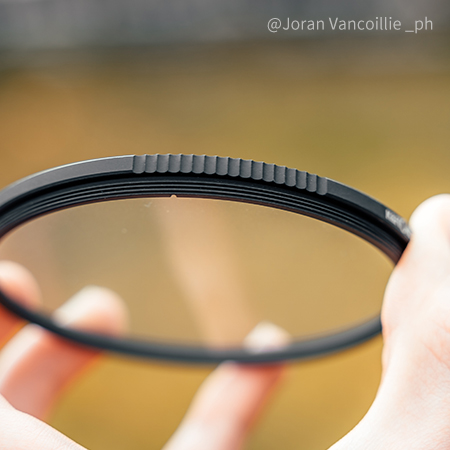 CNC Trapezoidal Pattern Frame
Large area increases friction when rotating, and lens and other accessories can be installed/removed anytime and anywhere.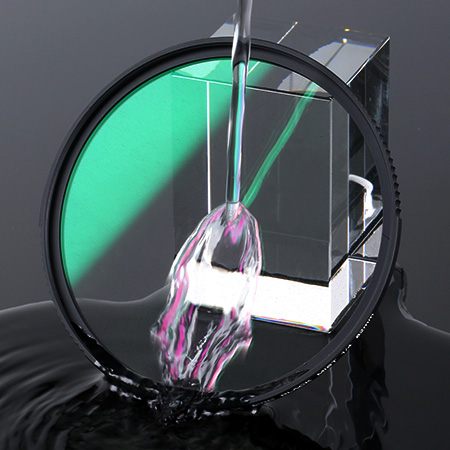 Nanometer Coating
A high-tech film is plated on the surface. "Moldproof", "Waterproof", "Anti-scratch" and "Anti-greasy".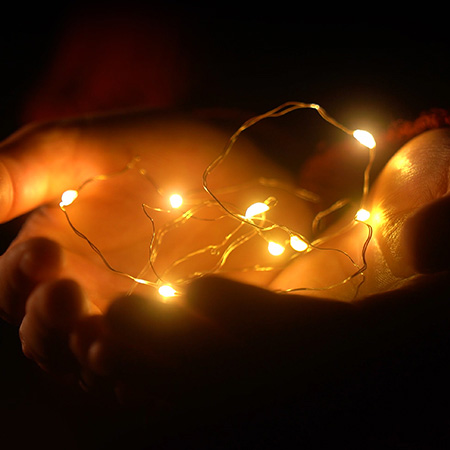 1/8 black Diffusion filter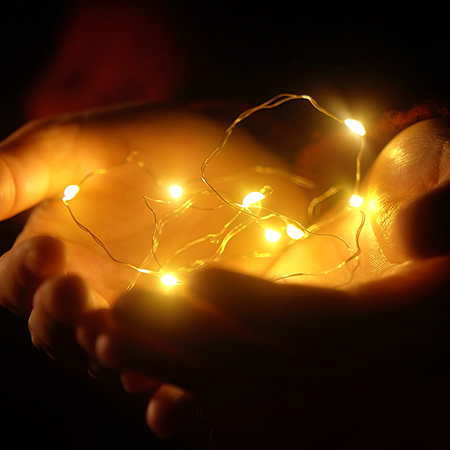 1/4 black Diffusion filter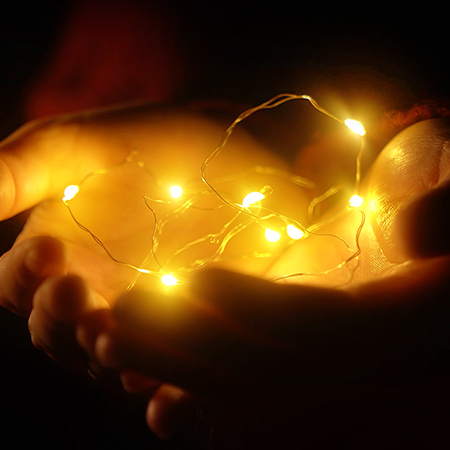 1/2 black Diffusion filter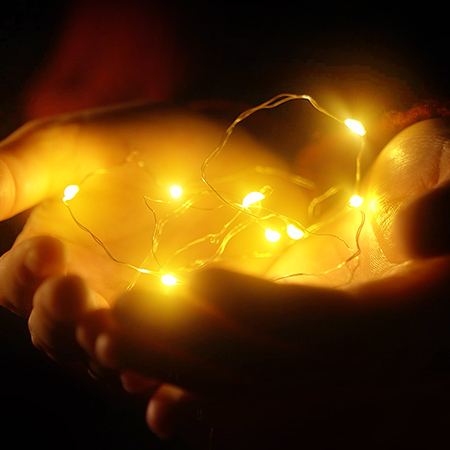 1/1 black Diffusion filter
On the basis of the same camera parameters, the higher the density, the better the halo effect. 4 different specifications are provided for you to apply in different scenes.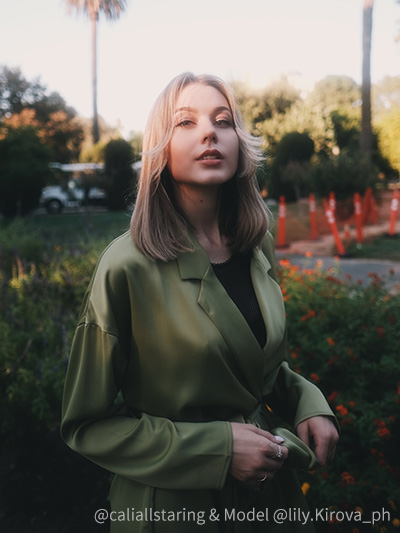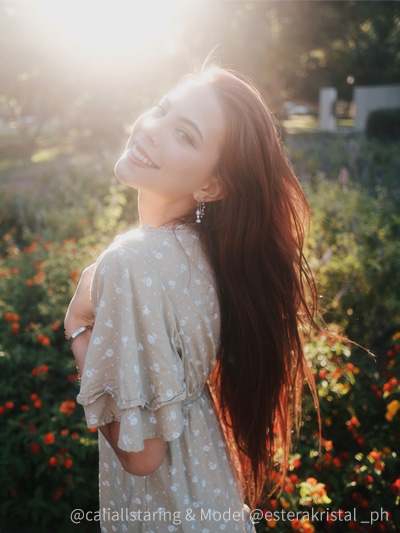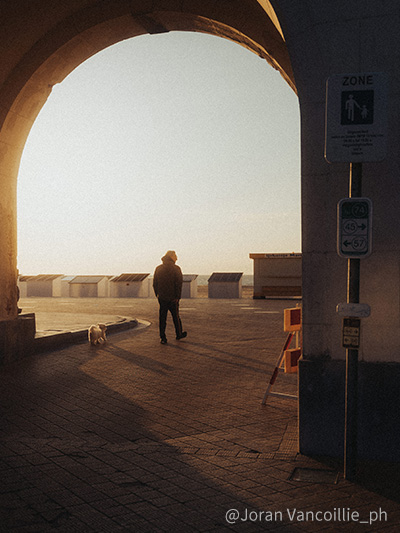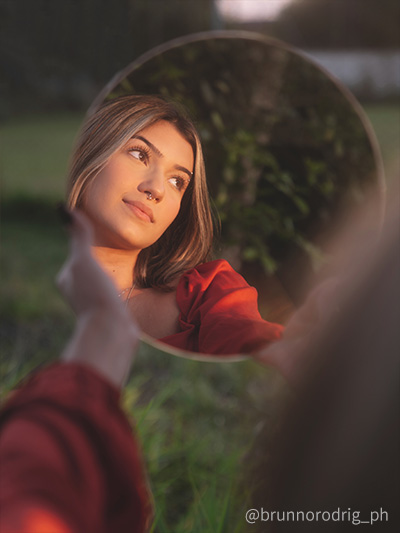 K&F Concept Black Soft Light Filter Witness Your Most Beautiful Moment——Photos from User Sharing.
Great soft filter for that softer dreamy look
Really nice quality filter, comparable to more expensive brands. Has that black pro mist look. Softens things and gives lights a bit of glow. The he 1/4 does enough but id be curious to play with the stronger versions too.
23/08/2021
Includes: case, and filter.
Tested with my nikon kit lens. (see my sample photos)
Each Top photo was taken on a tripod with a 10 second timer.
Each Bottom photo, the black mist pro filter was added.
This really does work as the name suggests!
Side by side you can see the colors and focus in the original without filter.
Then after applying the filter to the front of the lens,
you get a black mist. This calms down the color saturation and the sharpness.
Just a small amount.

The case.
Top twists off from the bottom and is made of a smoked plastic. The edges have a nice groove set.
Makes opening and closing easy. Branding on top.
The bottom is made of the same plastic and has the same grooves on the side.
The highlight is the 2 gray silicone pads that are glued down inside.
(These grooves will hold you filter) You could also use with smaller and larger filters.
That's a plus.

The filter.
Is slim line and made of aluminum.
Sides have really nice grooves, makes using the filter very smooth.
Great glass. Actually scratch resistant.
Took out my keys and hey no scratches. Thumbs up.
Waterproof.
Filter weighs only .5 ounces. Both the case and filter weight 2.7 ounces.

Overall very pleased with the filter.
Great quality.
I picked up the 52mm version.
Used 2 of my kit lens and no issues. Very smooth to install and remove from lens.
Easy to clean. Should last a very long time.

I prefer to shoot with filters verse going into software and spending extra time to get a similar effect.
Hope this was helpful.
15/06/2021
Product sent by supplier was wrong, ordered a 77mm and I received a 82mm, I've had to purchase an additional Step Down ring to convert it as I can't return as it'll take too much time. Other than that, I've played around with the filter already and it's a lot of fun and I'm excited to use it in upcoming projects.
11/06/2021
Size: 77mmVerified Purchase
I'll be honest up front, I ordered this mistaking it for an ND filter, I've decided to keep this though as I really like the effect it produces.

I've been getting into landscape photography and wanted an Nd filter but ordered this by mistake, after having a play and wanting to eventually push into portrait I decided to give it a try.

The results are surprising good, it adds a nice glow to bright light sources that give the images some warmth.

The filter is presented in a lovely case with rubber wedges inside that hold the filter in place so it doesn't slip around.

I can see me using this for product photography and portraits and so far have really enjoyed it

Pros
- nice glow
- gives images a warmer feel
- excellent storage case

Cons
- none ( although keep in mind you may need to adjust exposure times slightly due to very minimal tint )
03/06/2021
Reasonable, great additional tool for cinematic looks
Love the idea of K&F making a Pro-Mist filter! Except when shooting at night into lights it gets really bad light spots compared to the Tiffens. Can't justify a little less in price for a lot less in value. Hopefully they'll make a version II!
31/03/2021
Filter
Size
82mm
Transmittance
84%
Multi-Coating
√
Antireflection
√
Waterproof
√
scratch-resistant
√
HD
√
Filter Material
Optical glass
Filter Thickness
3.3mm
Ring Material
Aviation aluminum alloy
Comparison of similar products
Rating

6 reviews.

26 reviews.

8 reviews.

131 reviews.

228 reviews.

9 reviews.
Price

$109.99

$79.99

$63.99

$53.99

$13.99
$17.99
$19.99
$17.99
Model
KF01.1484
KF01.1146
KF01.1313
SKU0124
SKU0125
KF01.1317

Size

82mm
100*100mm
58mm
52mm
58mm
77mm

Transmittance

84%
0.0156
∕
∕
∕
∕

Multi-Coating

√
√
√
√

Antireflection

√
√

Waterproof

√
√

scratch-resistant

√
√

HD

√
√

Filter Material

Optical glass
Optical glass
Optical glass
Optical glass
Optical glass
Optical glass

Filter Thickness

3.3mm
2.0mm
5.5mm
7.0mm
7.0mm
5.5mm

Ring Material

Aviation aluminum alloy
Aviation aluminum alloy
Aviation aluminum alloy
Aviation aluminum alloy
Aviation aluminum alloy
Aviation aluminum alloy