67mm Filter Set (ND2, ND4, ND8)
2-3 Days
Refilling Supplies
Shipping Within 3 Days
Free shipping to eligible country
Brand:

K&F Concept

Buy K&F Concept 67mm filter set (nd2, nd4, nd8) online, worldwide free shipping and 30 days return guarantee.

SKU0044

Availability:

2-3 Days

15.99

https://www.kentfaith.com/SKU0044_67mm-filter-set-nd2-nd4-nd8-cleaning-cloth-pouch
Buy 2+ items get
10% off
!
Features
• Kit Includes: 67MM K&F Concept Filter Kit (ND2 + ND4 + ND8 Neutral Density) + Cleaning Cloth +3 Slot Shockproof Filter Bag
• D filters (Neutral Density) reduce the amount of light reaching the film without affecting the color. Can be used to enable slower shutter speeds. Also can be used to better separate subjects from the background by allowing wider apertures, effectively decreasing depth of field. Great for portraiture and outdoor scenes.
• Neutral Density filters are often ignored by photographers, but they have several uses and offer the possibility to achieve otherwise unachievable results. ND filters appear grey and reduce the amount of light reaching the film, they have no affect on color balance.
• Compatible with the Canon Reble ( T5i T4i T3i T2i ), EOS ( 700D 650D 600D 550D 70D 60D 7D ) DSLR Cameras. 18-135mm EF-S IS STM, EF-S 17-85mm f/4-5.6 IS USM Lenses
• Compatible with the Nikon ( D5200 D5100 D7000 D7100 D90 D60 D70 D40 ) DSLR Cameras.18-105mm f/3.5-5.6 AF-S DX VR ED,Nikkor 18-140mm f/3.5-5.6G ED VR,AF-S VR 70-300mm f/4.5-5.6G IF-ED Lenses; Compatible with the Pentax (K-30 K-50) DSLR Cameras. 18-135mm f/3.5-5.6 ED AL (IF) DC WR,DA 17-70mm f/4 AL [IF] SDM Lenses
Frequently Bought Together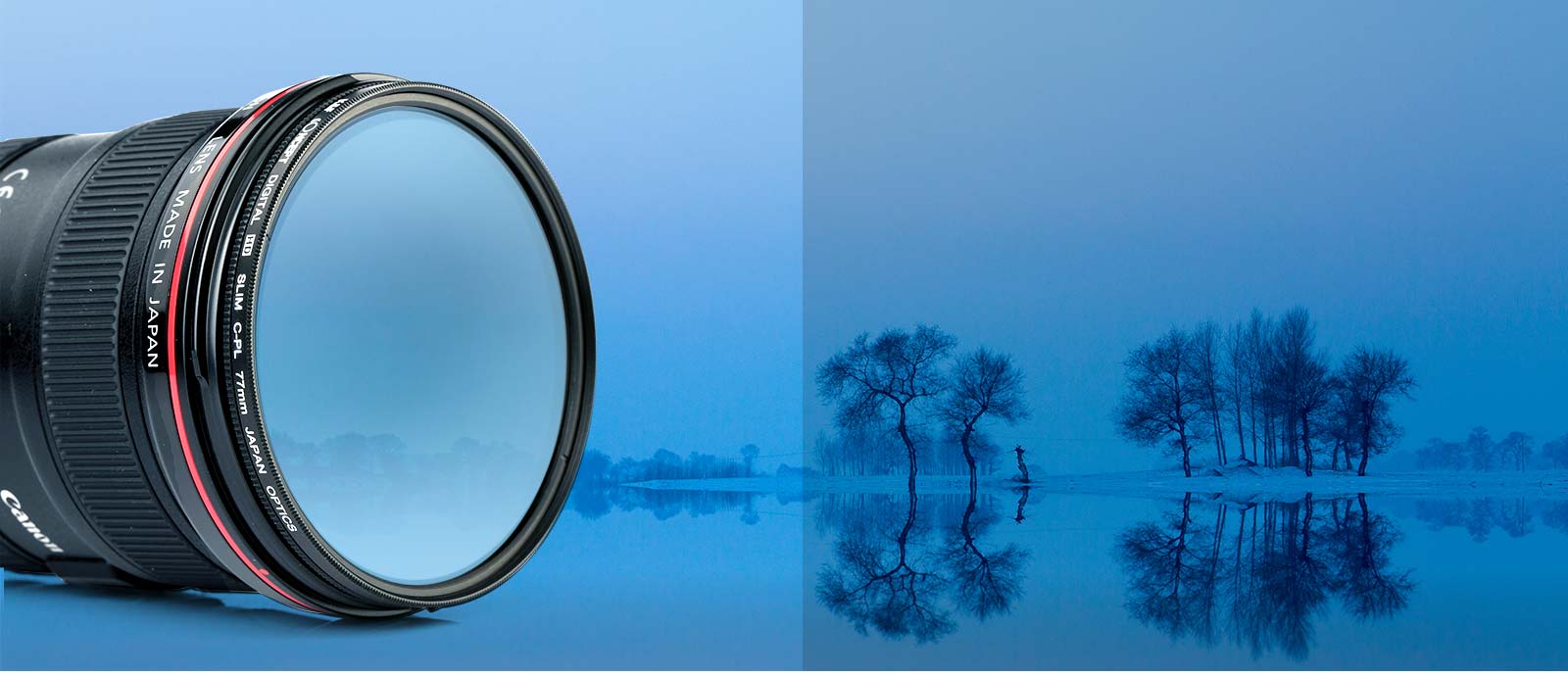 Circular Polarizing CPL Filter
Can be used for any type of photography. Polarizing filters are typically circular, allowing for easy control of the effect of polarization.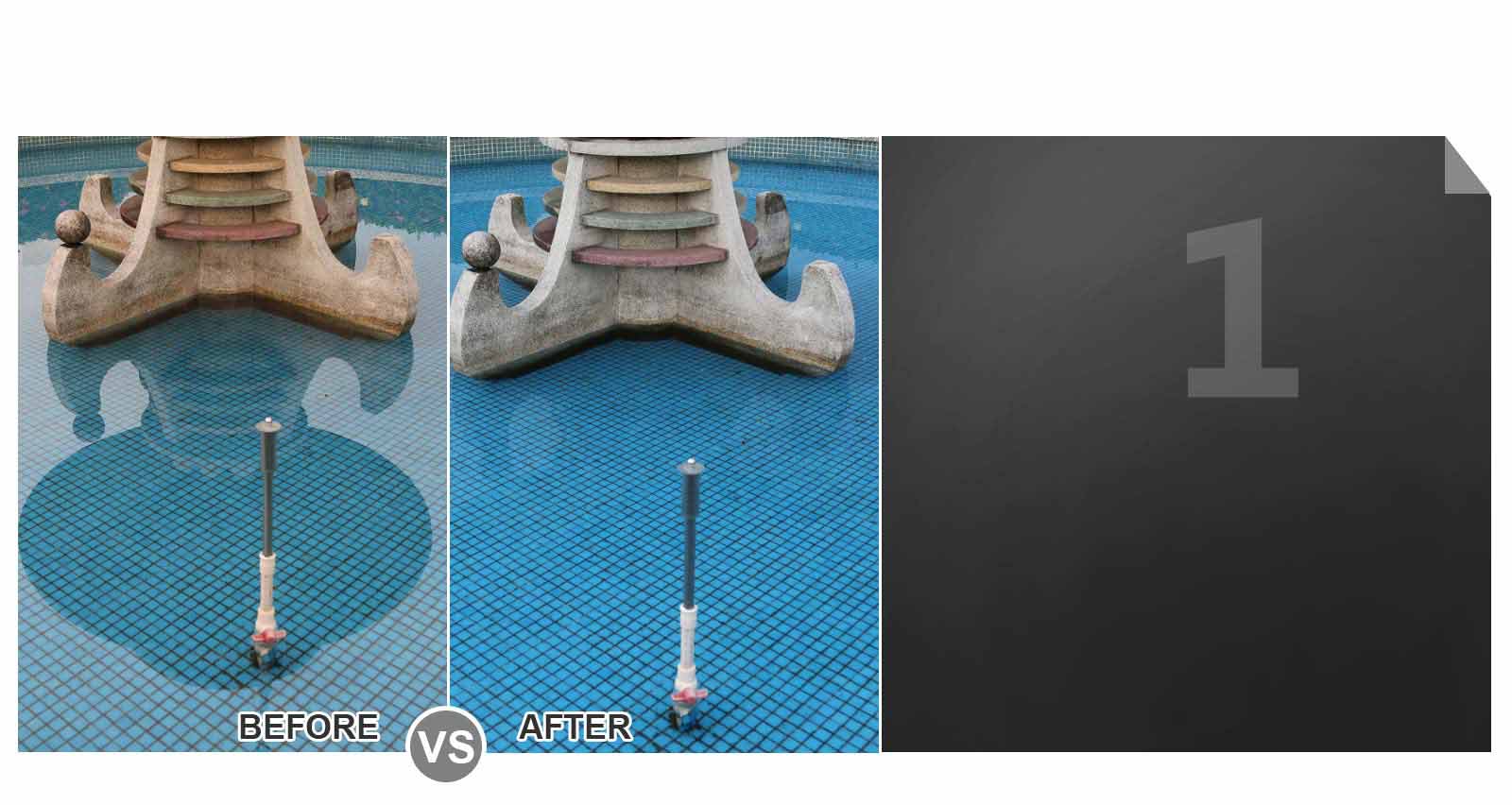 ENHANCING COLORS AND INCREASING CONTRAST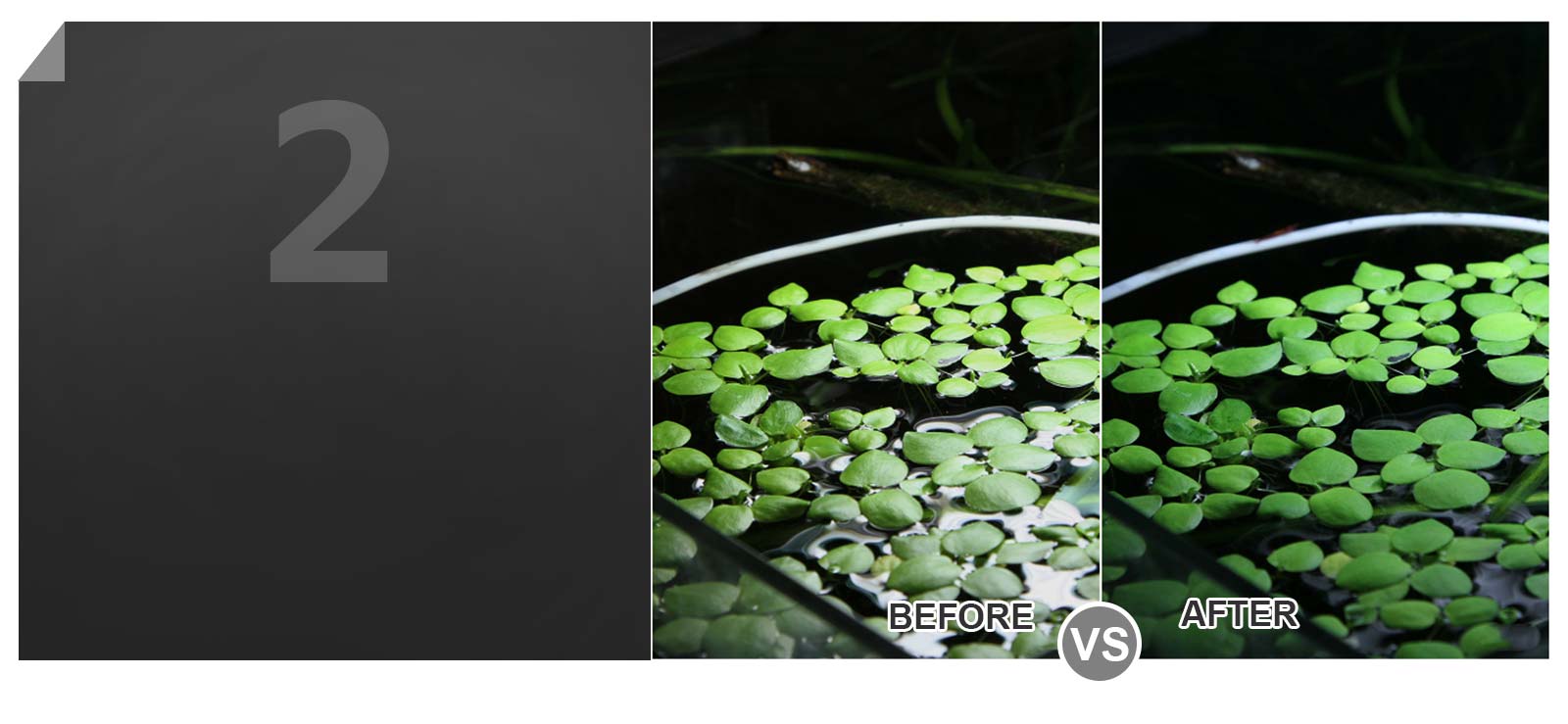 DRAMATICALLY REDUCING REFLECTIONS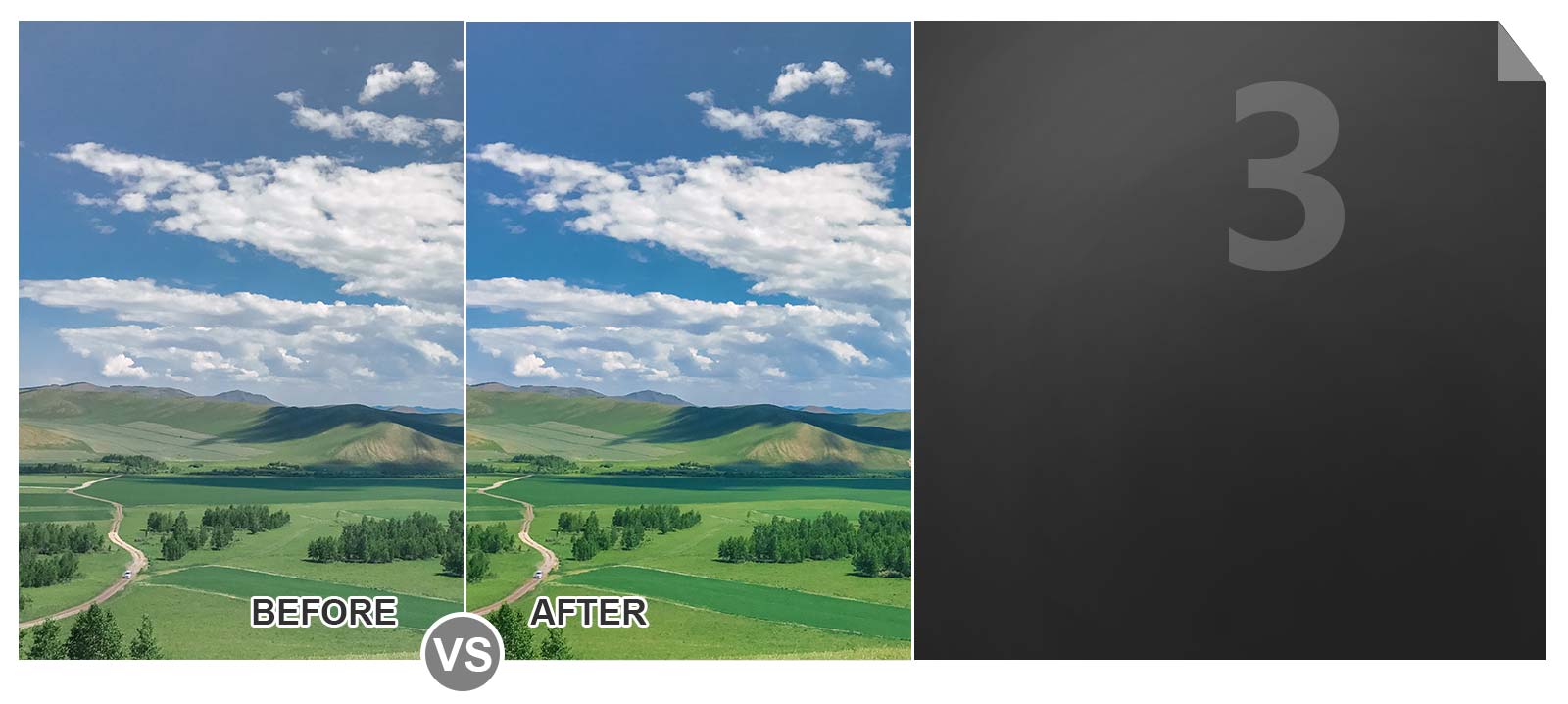 FILTERS OUT POLARIZED LIGHT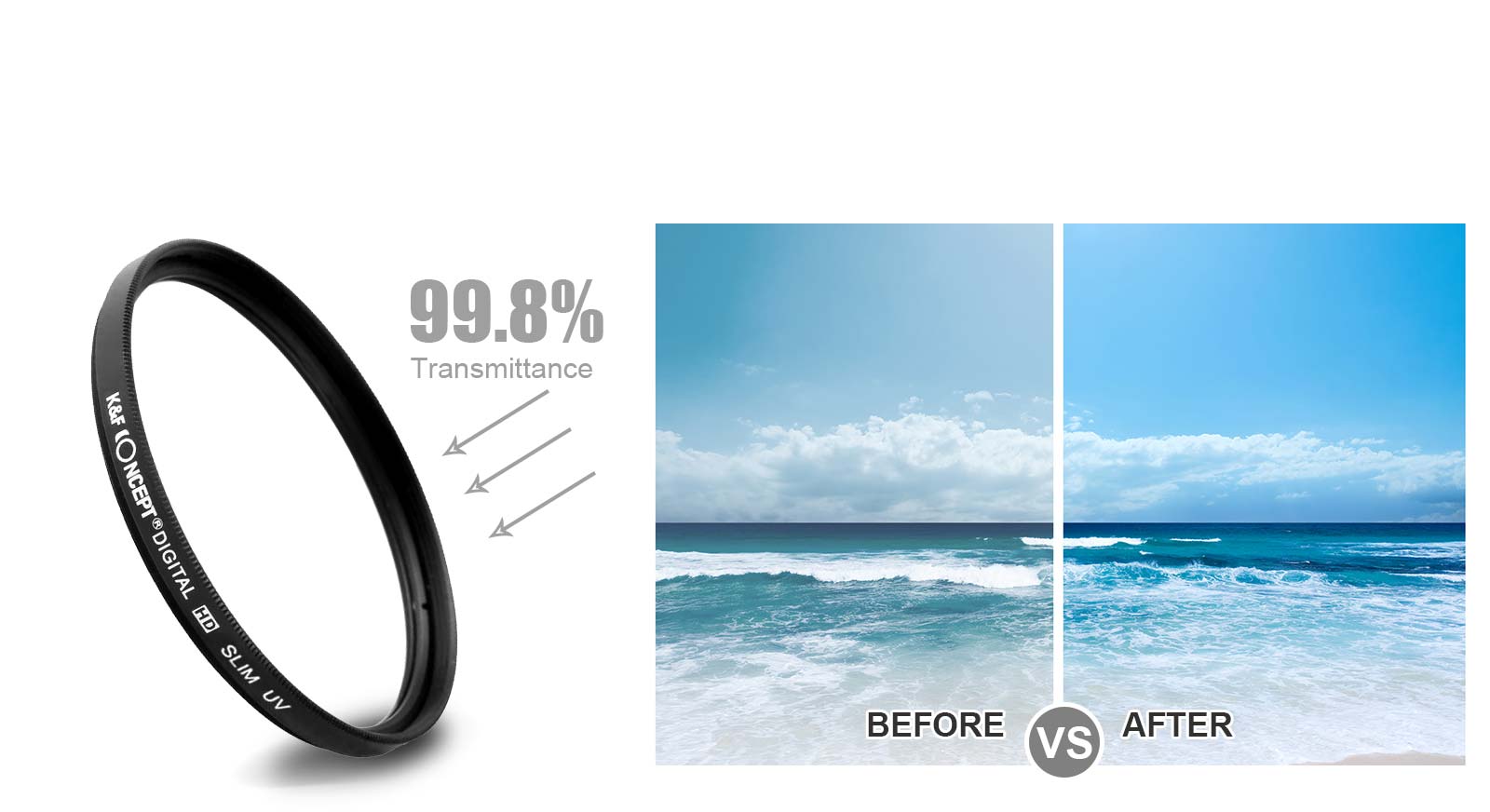 UV FILTER
High quality UV filters can be permanently mounted on lenses with a minimum impact on image quality.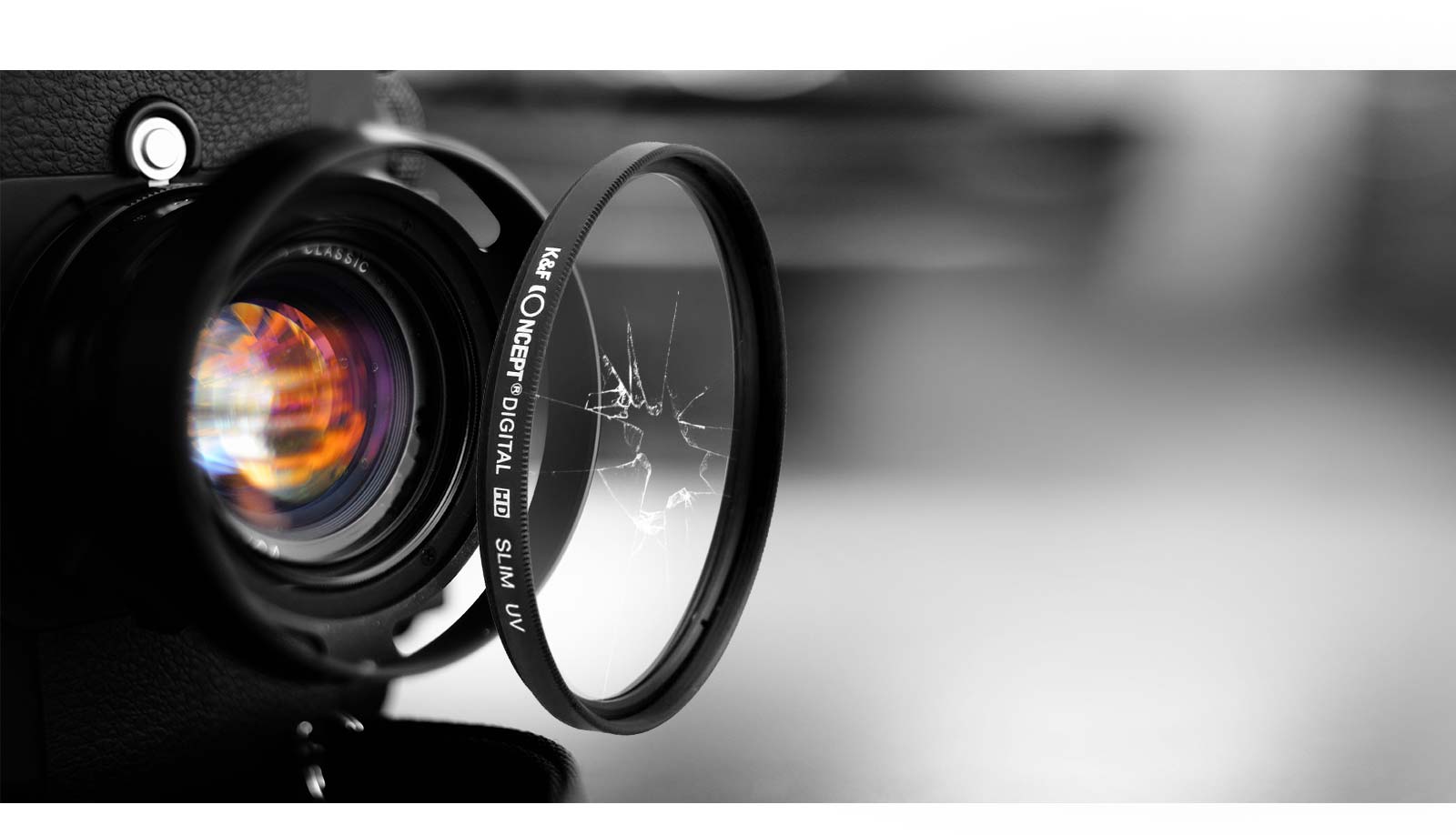 LENS PROTECTION
Protects the front element of a lens from dust, dirt, moisture and potential scratches.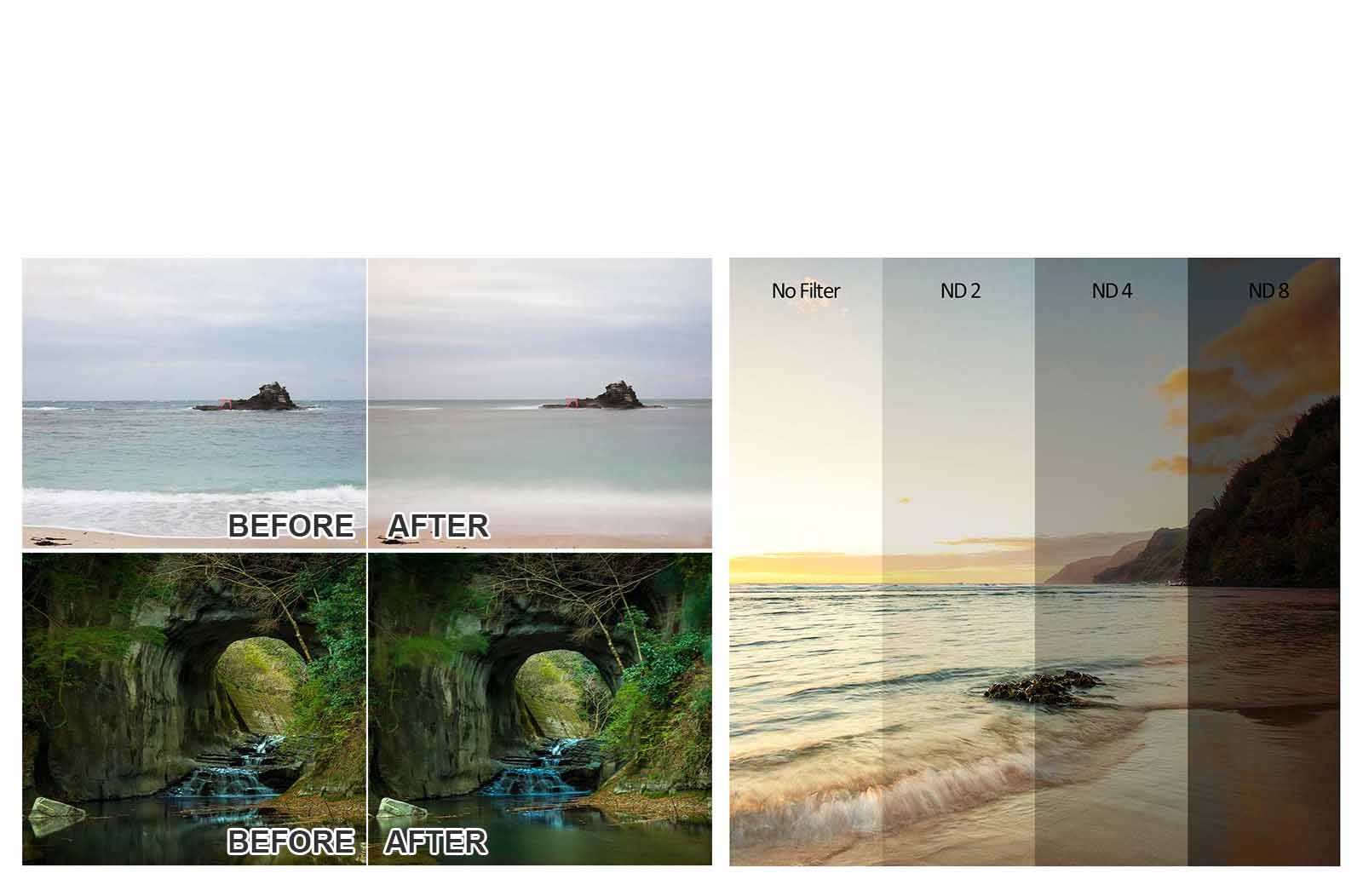 ND FILTER
Reduces the amount of light entering the lens, thus decreasing camera shutter speed. Useful for situations where motion blur needs to be created (rivers, waterfalls, moving people) or large apertures must be used with flash to avoid overexposure.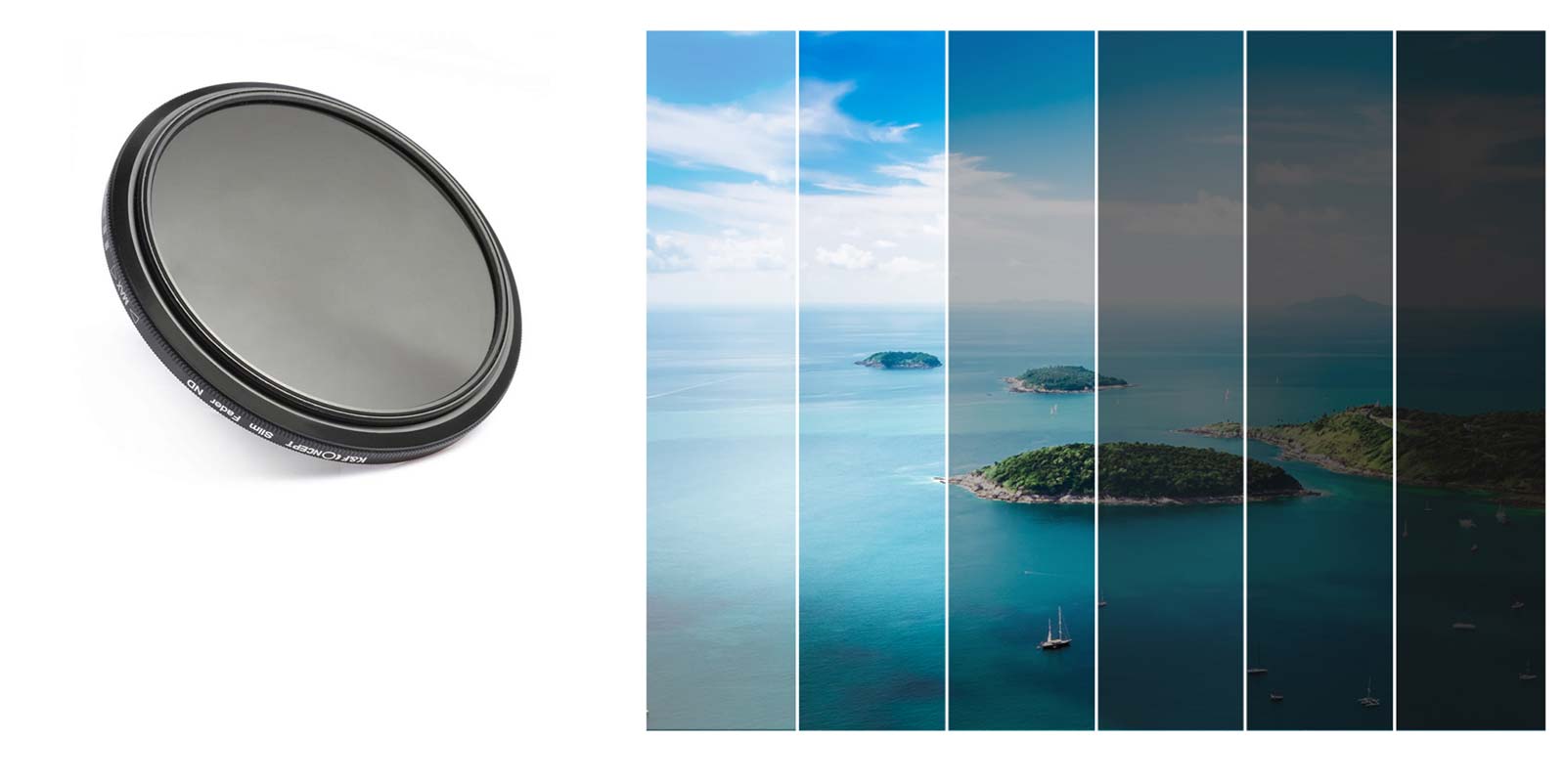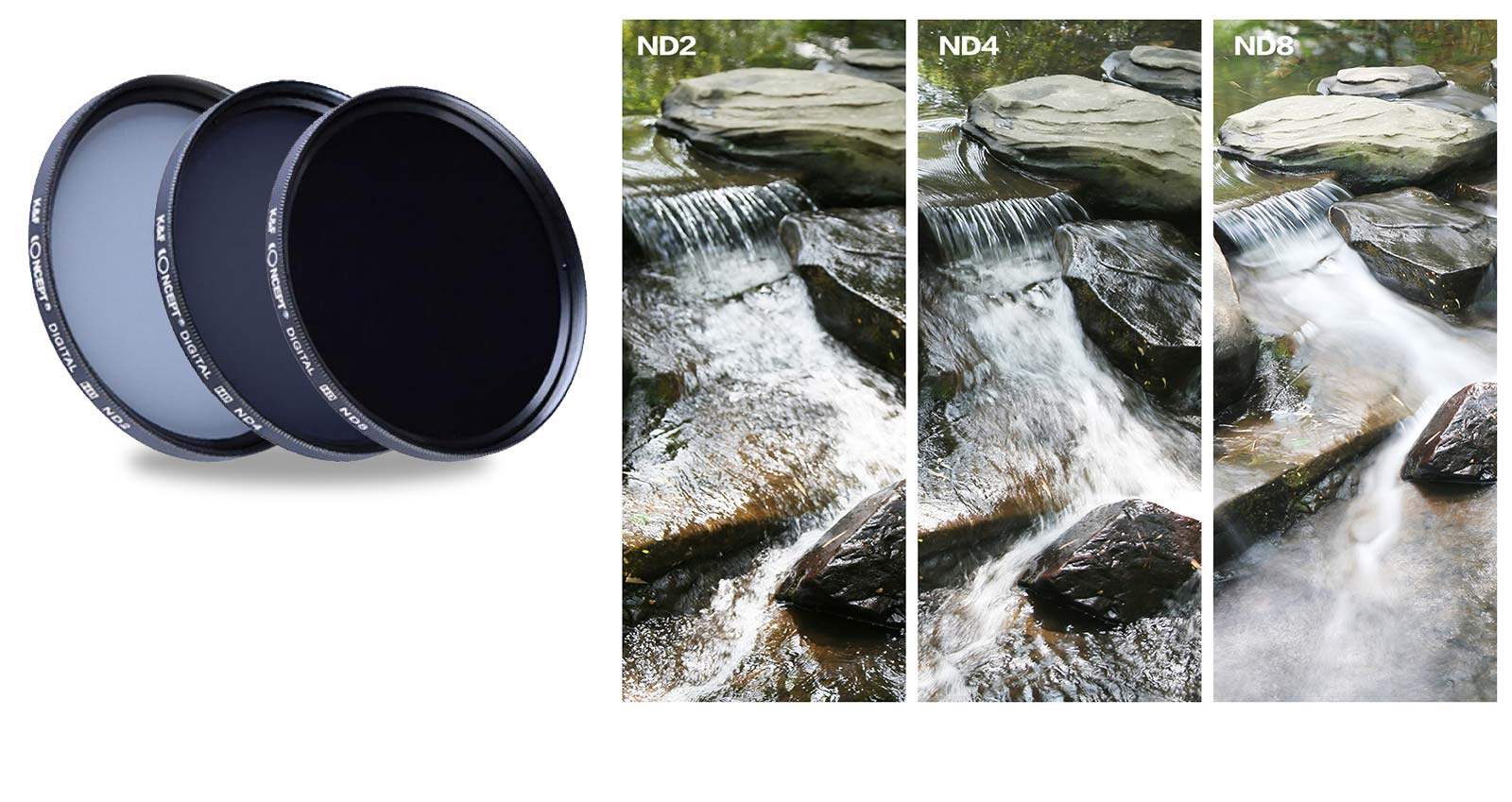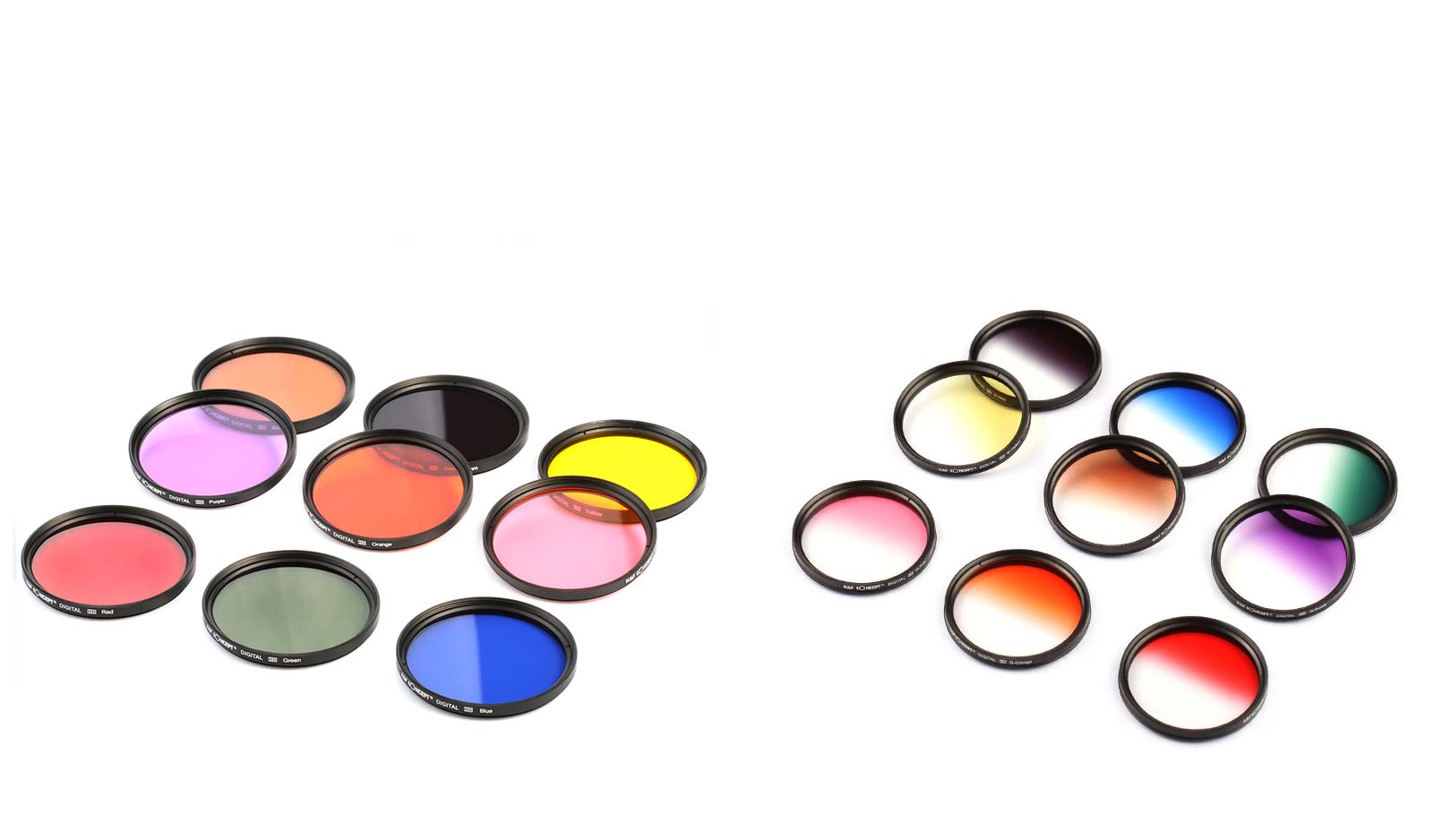 COLOR FILTER SET
Corrects colors, resulting in a change in camera white balance. Some color filters can subtract colors, blocking one type of color and allowing other colors through. These types of filters were popular for film. They are rarely used in digital photography, since their effects can be easily applied in post-processing.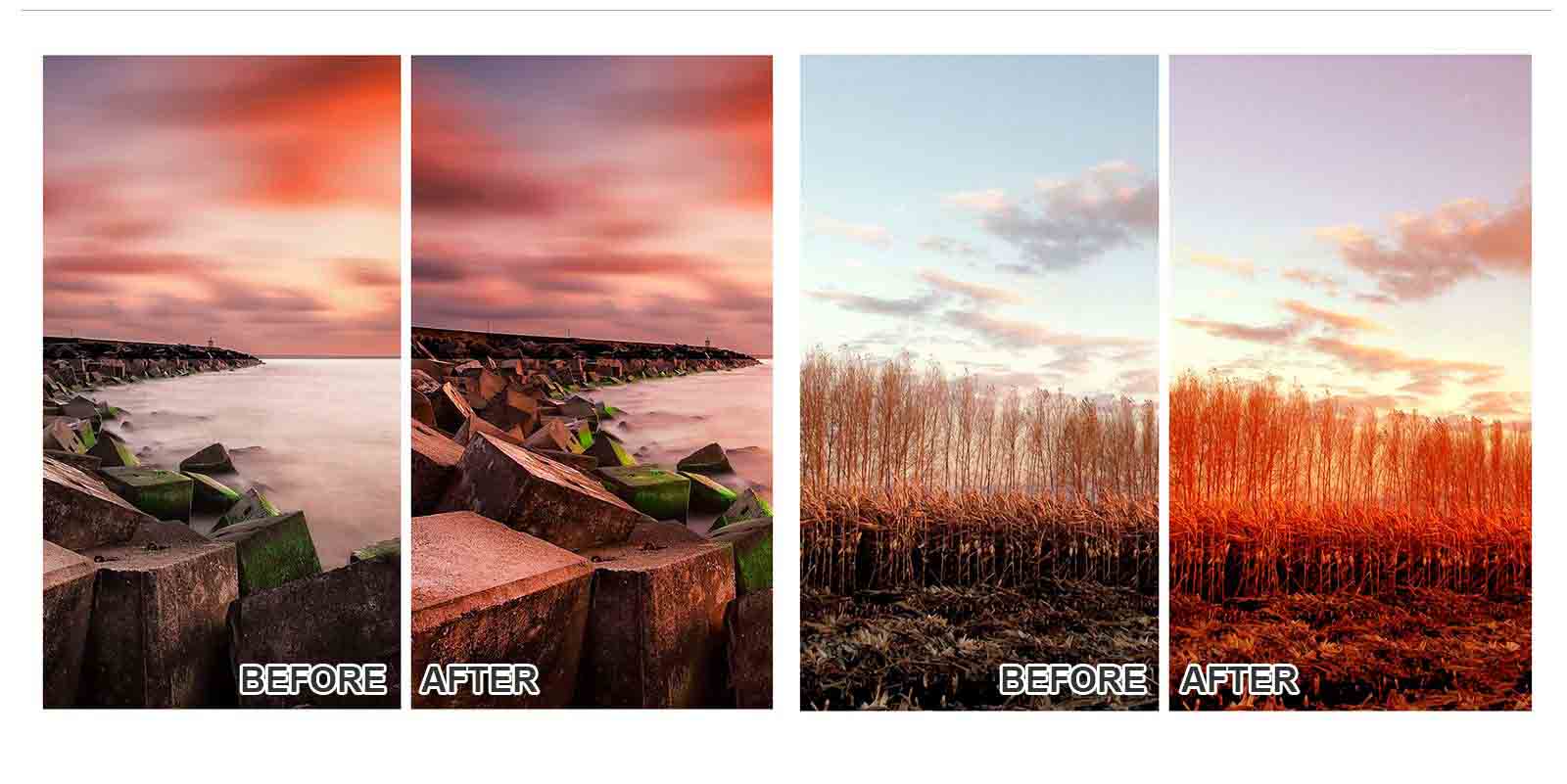 Graduated red
Graduated orange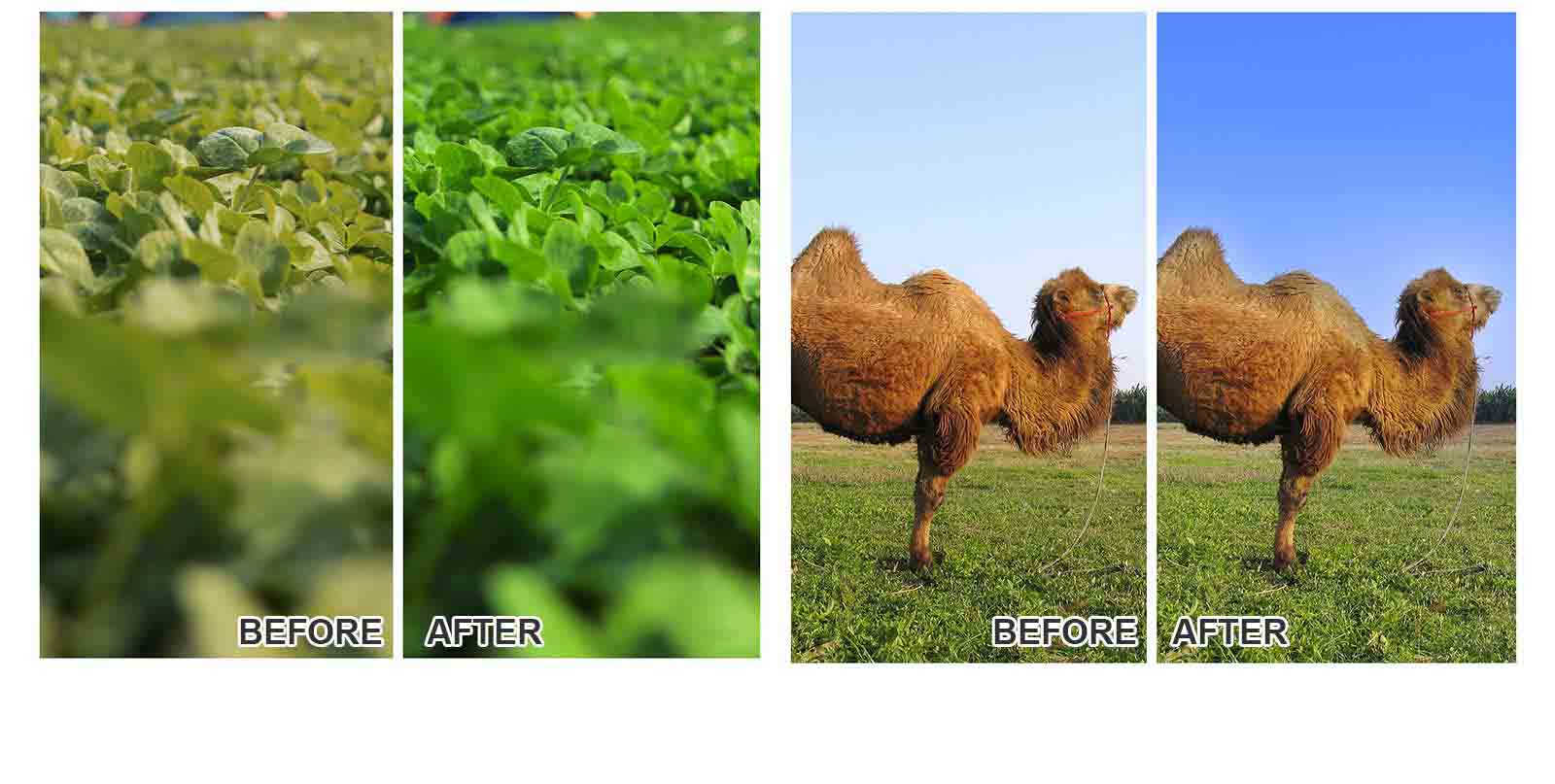 Graduated green
Graduated blue
Good quality ND filters
No colour cast
Didn't fit and not keen on packaging
The 2 filters didn't fit the lens properly, and a scraping sound was heard as one screwed it on, or attempted to. Threads just didn't match up, or resulted in an angle that could have resulted in a damaged thread on the NIKON lens if I had continued. If you have used HOYA you know there is no sound when filter is screwed on, and it is smooth. Returns were very swift. Need better Quality Assurance in Manufacture to avoid this kind of problem! Whilst pouch is robust it would scratch the filters, that have no markings on them. Indiviual cases so much better!
Good quality filters
Better built than neewer version nd filters. Pouch also well made and looks premium.
excellent price for ND
arrived as promised in a strong protective wallet; excellent price for ND filters
| Image | Lens | Filter Size (mm) |
| --- | --- | --- |
| | 3M-7 300mm f/ 5.6 | 67 |
| | 3М-7К 300mm f/ 5.6 МС | 67 |
| | Aetna Rokunar MC Auto Zoom 35-200mm f/ 3.8-5.6 | 67 |
| | Asahi Takumar 200mm f/ 3.5 Preset | 67 |
| | Auto Makinon Zoom 80-200mm f/ 3.5 | 67 |
| | Auto Mamiya/Sekor 200mm f/ 3.5 | 67 |
| | Beroflex MC Auto Zoom 70-215mm f/ 3.5 | 67 |
| | Beroflex Zoom 75-235mm f/ 4.5 | 67 |
| | Cambron MC 500mm f/ 8.8 | 67 |
| | Canon EF 100mm f/ 2.8 L Macro IS USM | 67 |