58mm Filter Set (ND2, ND4, ND8)
2-3 Days
Refilling Supplies
Shipping Within 3 Days
Free shipping to eligible country
Brand:

K&F Concept

Buy K&F Concept 58mm filter set (nd2, nd4, nd8) online, worldwide free shipping and 30 days return guarantee.

SKU0042

Availability:

2-3 Days

15.99

https://www.kentfaith.com/SKU0042_58mm-filter-set-nd2-nd4-nd8-cleaning-cloth-pouch
Buy 2+ items get
10% off
!
Features
• Kit Includes: 58MM K&F Concept Filter Kit (ND2 + ND4 + ND8 Neutral Density) + Cleaning Cloth +3 Slot Shockproof Filter Bag
• Suitable for dynamic screen, waterfalls, streams, waves, etc.
• Compatible with the CANON Rebel (T5i T4i T3i T3 T2i T1i XT XTi XSi SL1), EOS (70D 100D 350D 400D 450D 500D 550D 600D 650D 700D 1100D) Cameras, 18-55mm EF-S IS STM Zoom Lens, F 85mm f/1.8 USM,EF 70-300mm f/4-5.6 IS USM,EF-S 55-250mm f/4-5.6 IS II,EF 75-300mm f/4-5.6 III USM, 55-250mm f4-5.6 STM,EF 28mm f/1.8 USM,EF 24mm f/2.8 IS USM,EF 75-300mm f/4-5.6 III Lenses
• Made of import optics resin,top level of transmittance. Metal sealing ring instead of the plastic sealing ring, better tightness, avoids fall or loose
• Brand of K&F Concept manufactured by a professional team,12 Month Manufacturer Warranty,100% Satisfaction Guaranteed.
Frequently Bought Together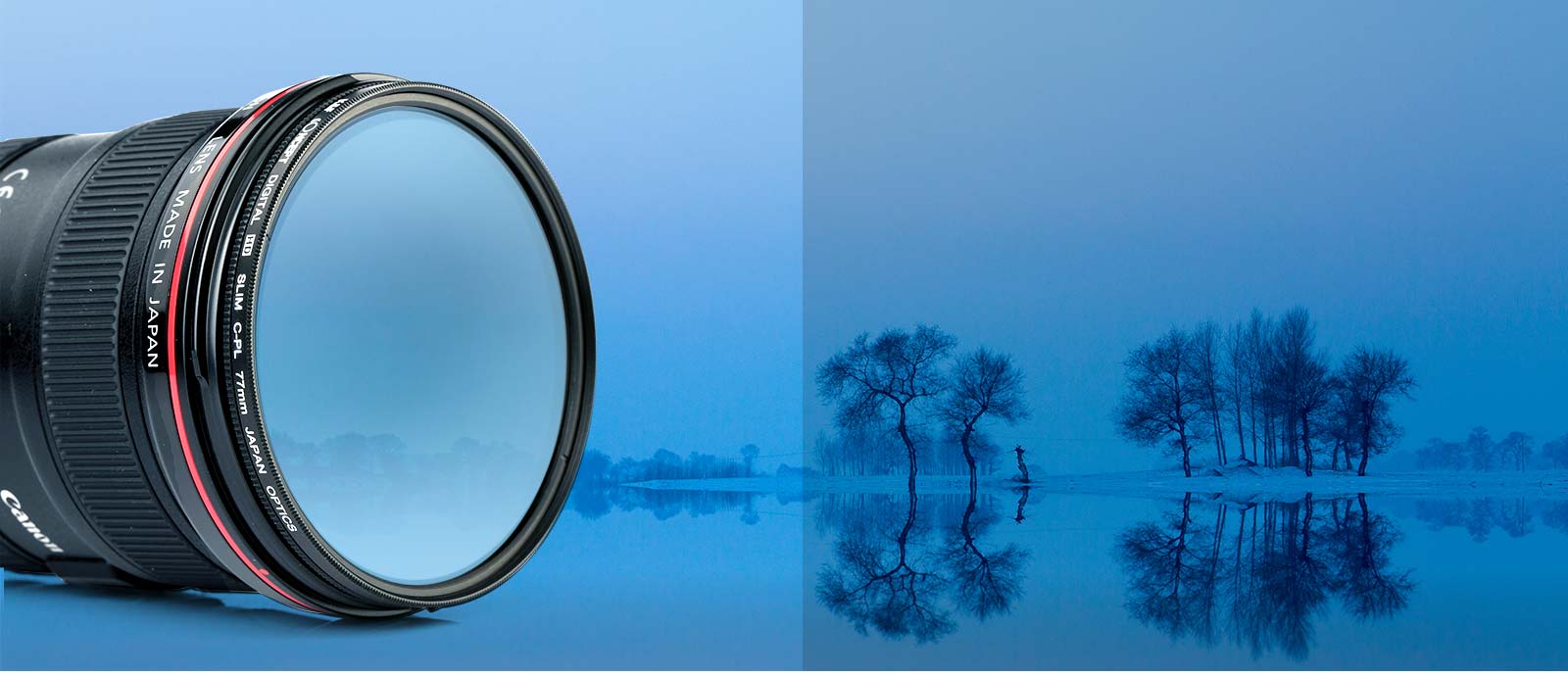 Circular Polarizing CPL Filter
Can be used for any type of photography. Polarizing filters are typically circular, allowing for easy control of the effect of polarization.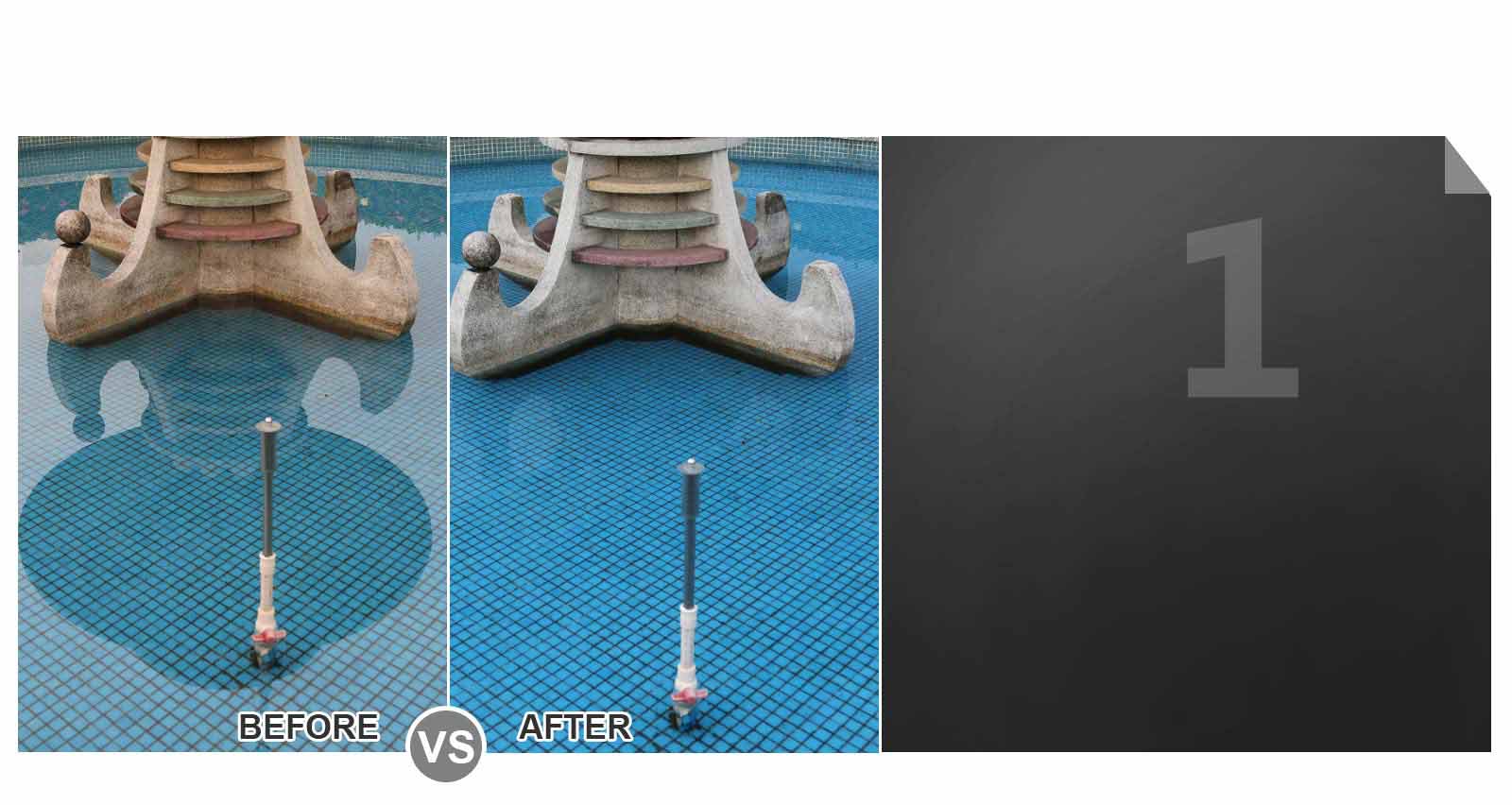 ENHANCING COLORS AND INCREASING CONTRAST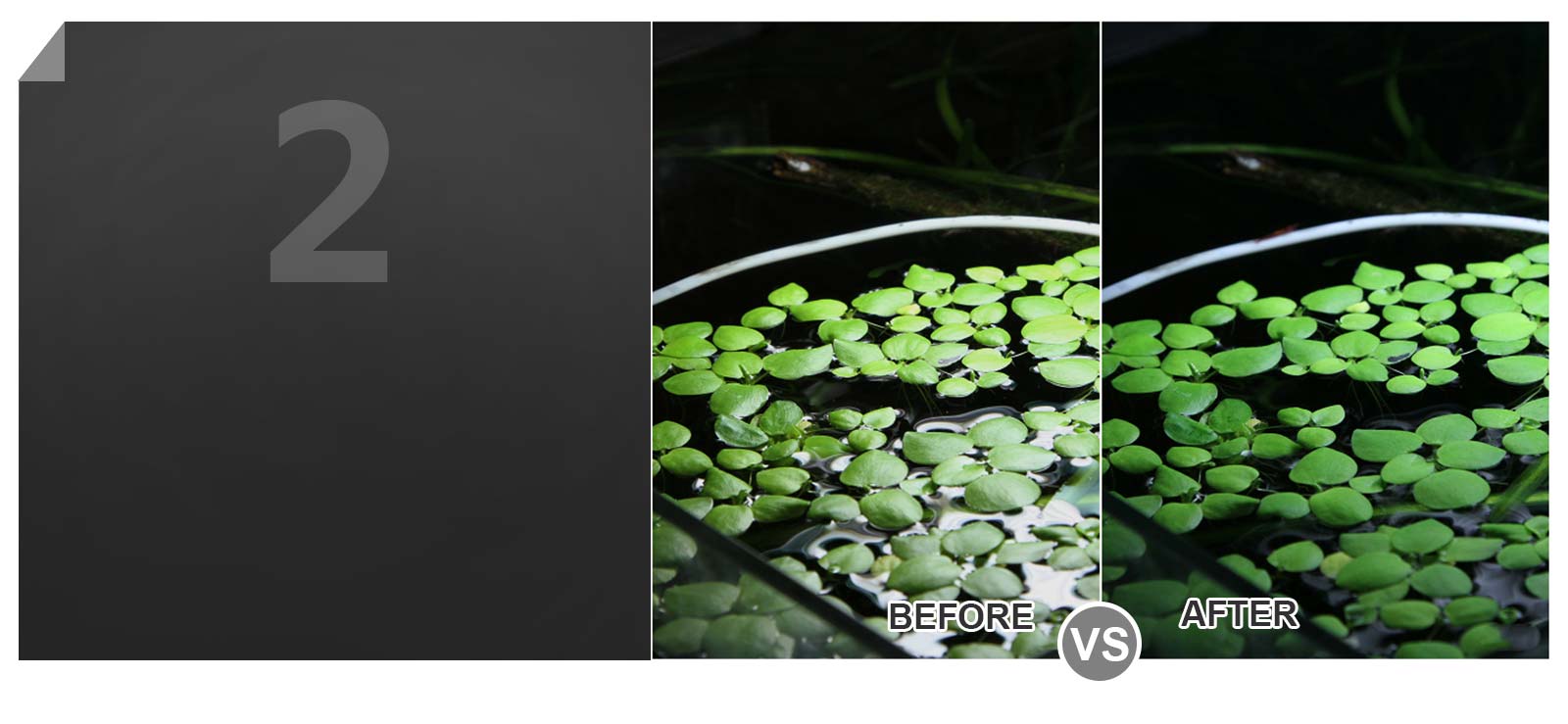 DRAMATICALLY REDUCING REFLECTIONS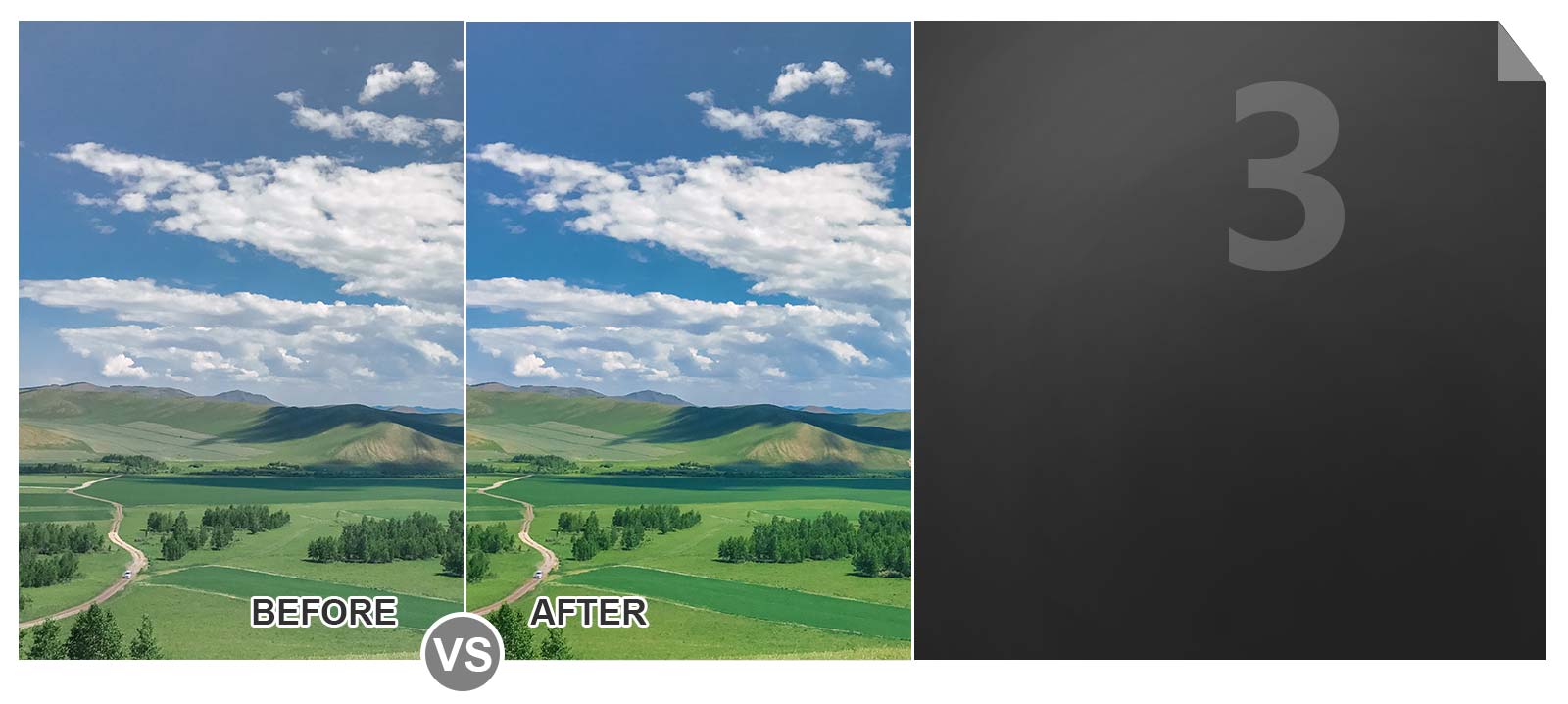 FILTERS OUT POLARIZED LIGHT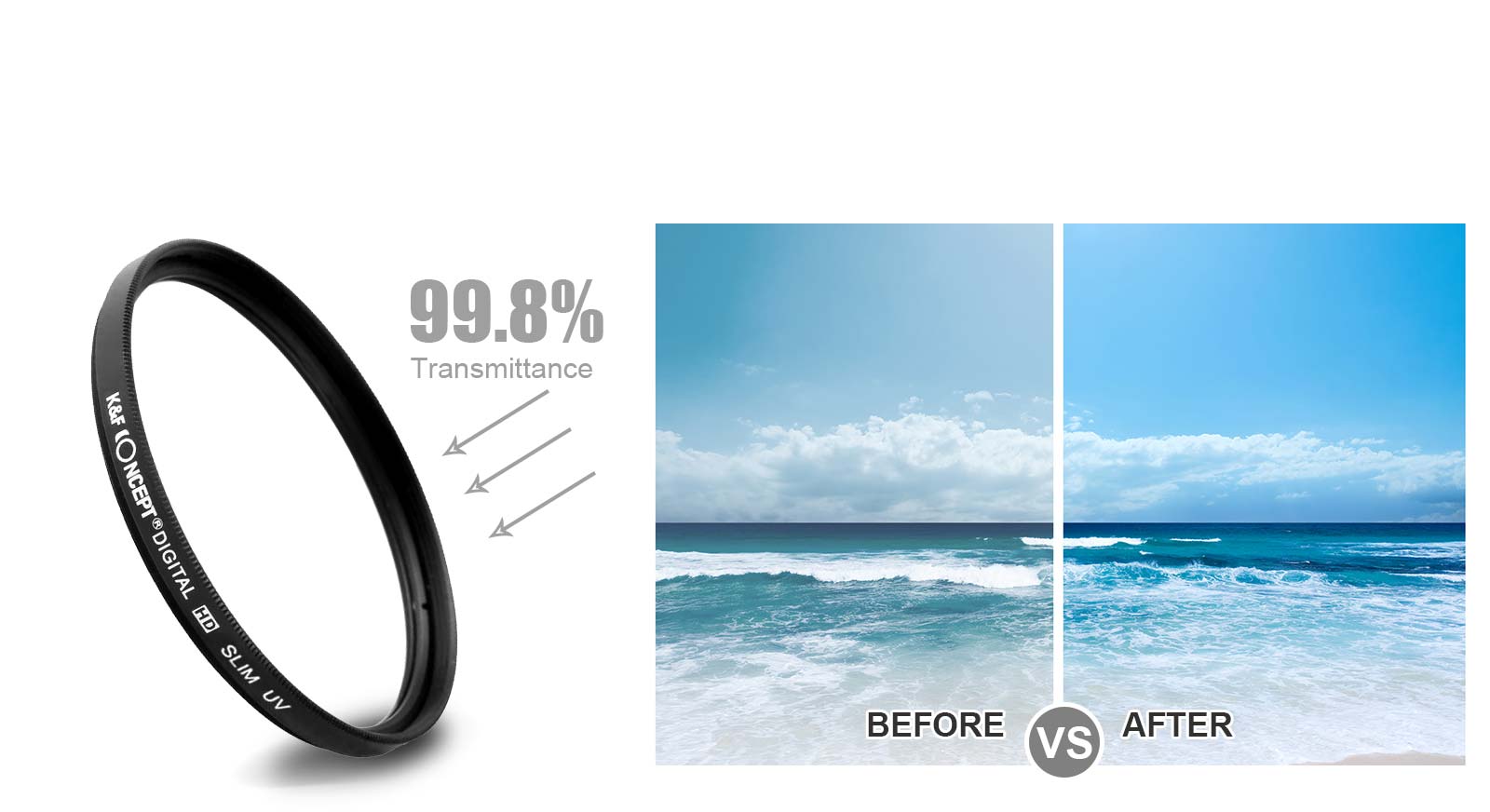 UV FILTER
High quality UV filters can be permanently mounted on lenses with a minimum impact on image quality.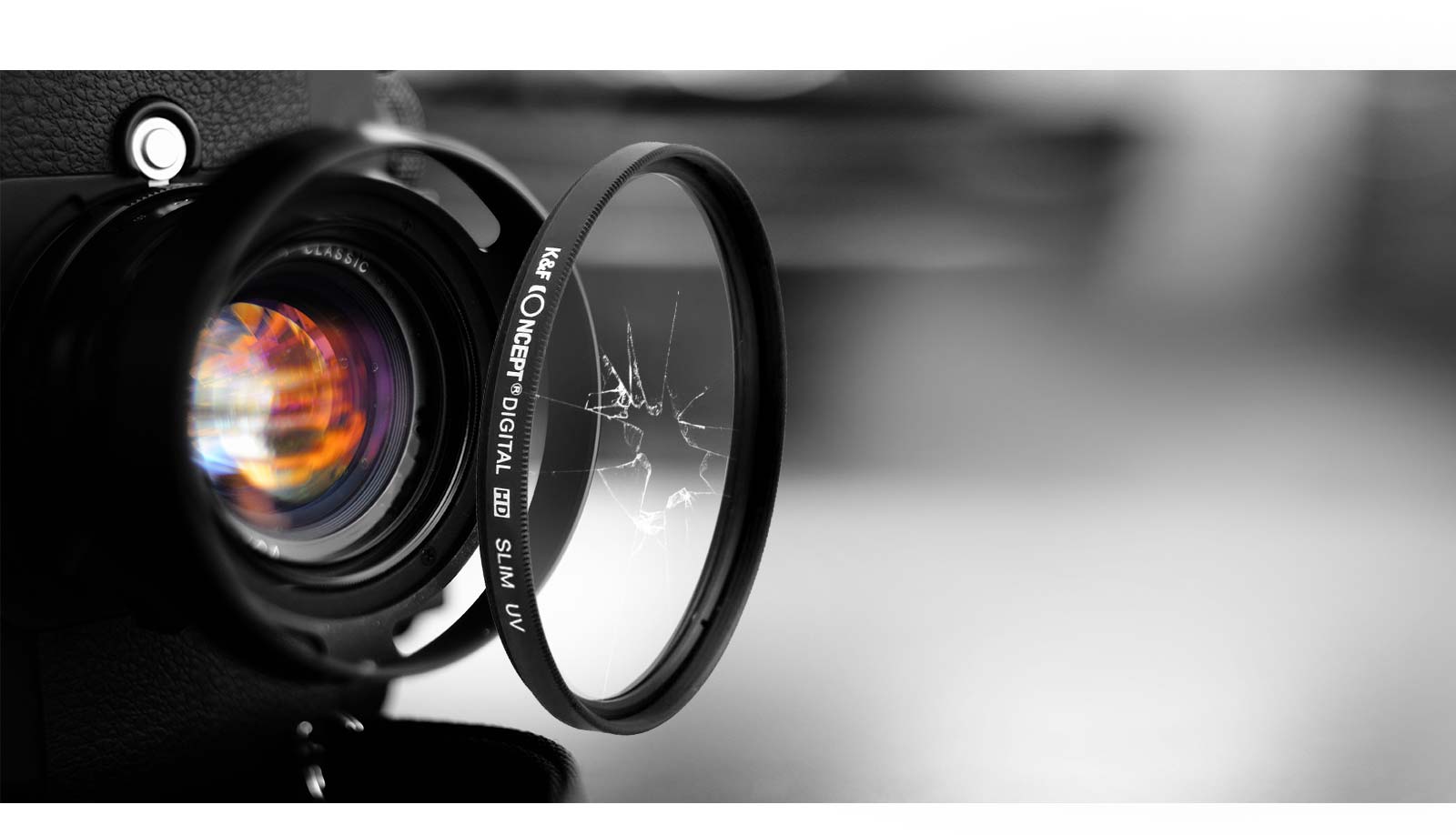 LENS PROTECTION
Protects the front element of a lens from dust, dirt, moisture and potential scratches.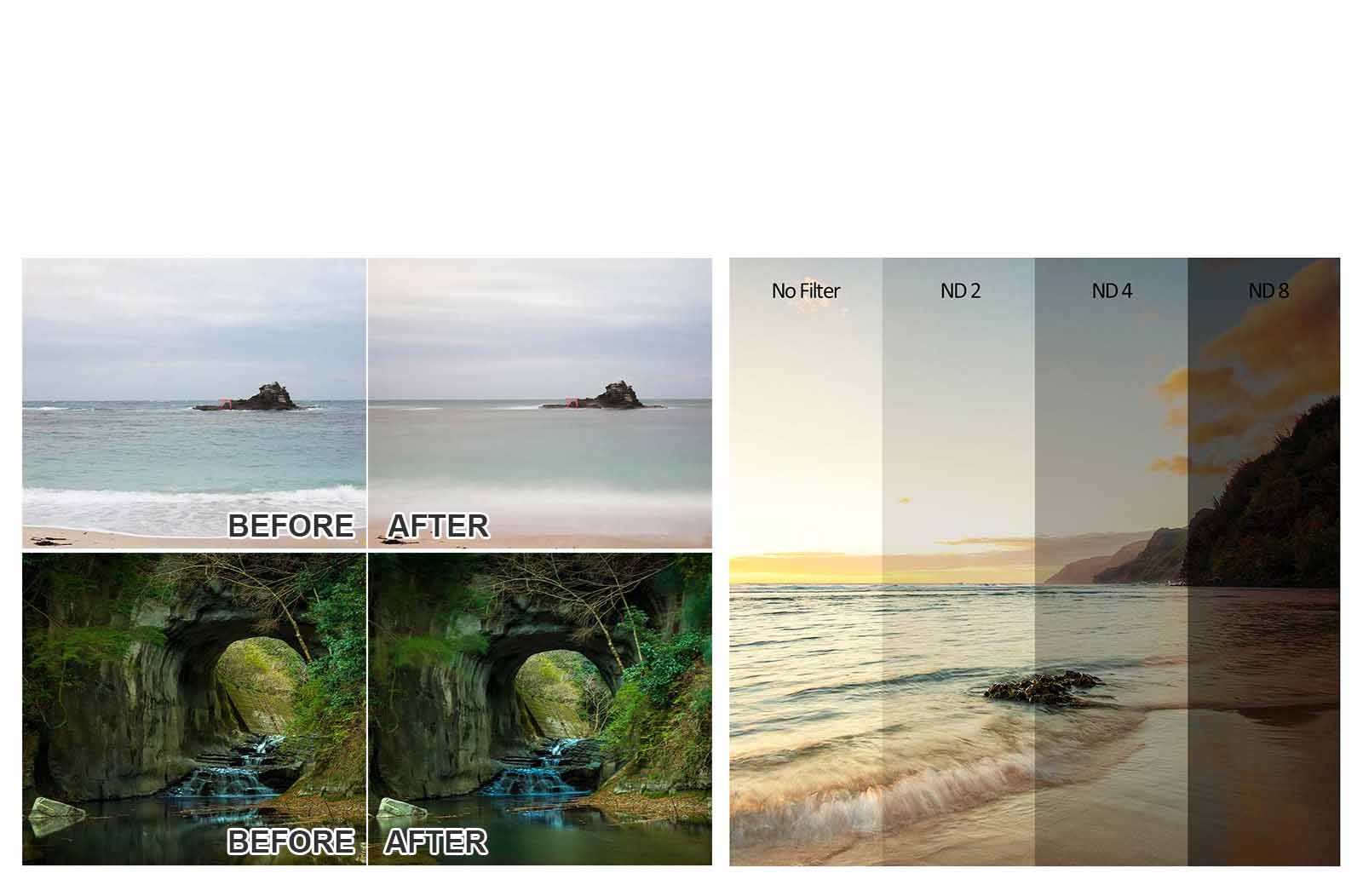 ND FILTER
Reduces the amount of light entering the lens, thus decreasing camera shutter speed. Useful for situations where motion blur needs to be created (rivers, waterfalls, moving people) or large apertures must be used with flash to avoid overexposure.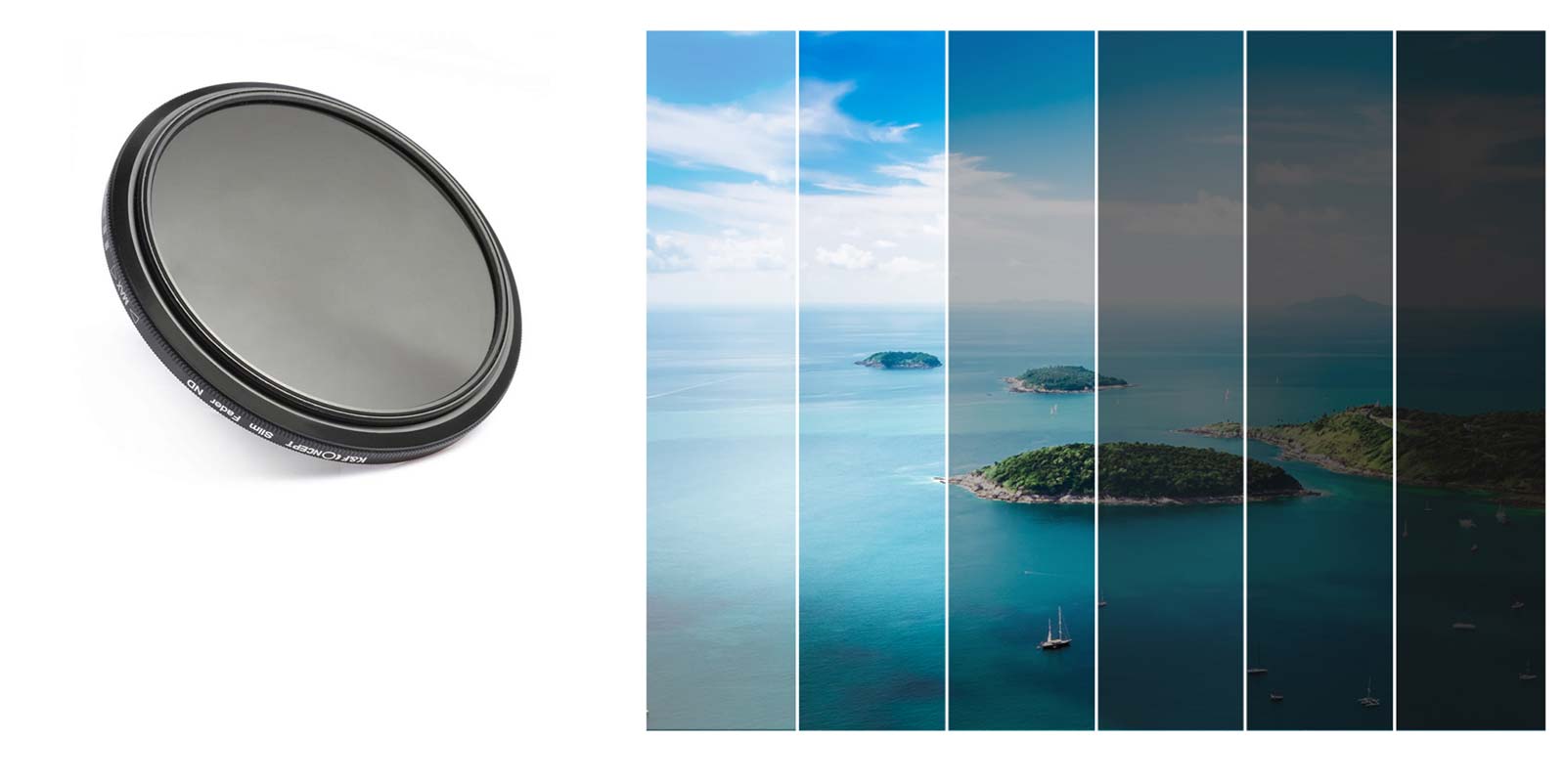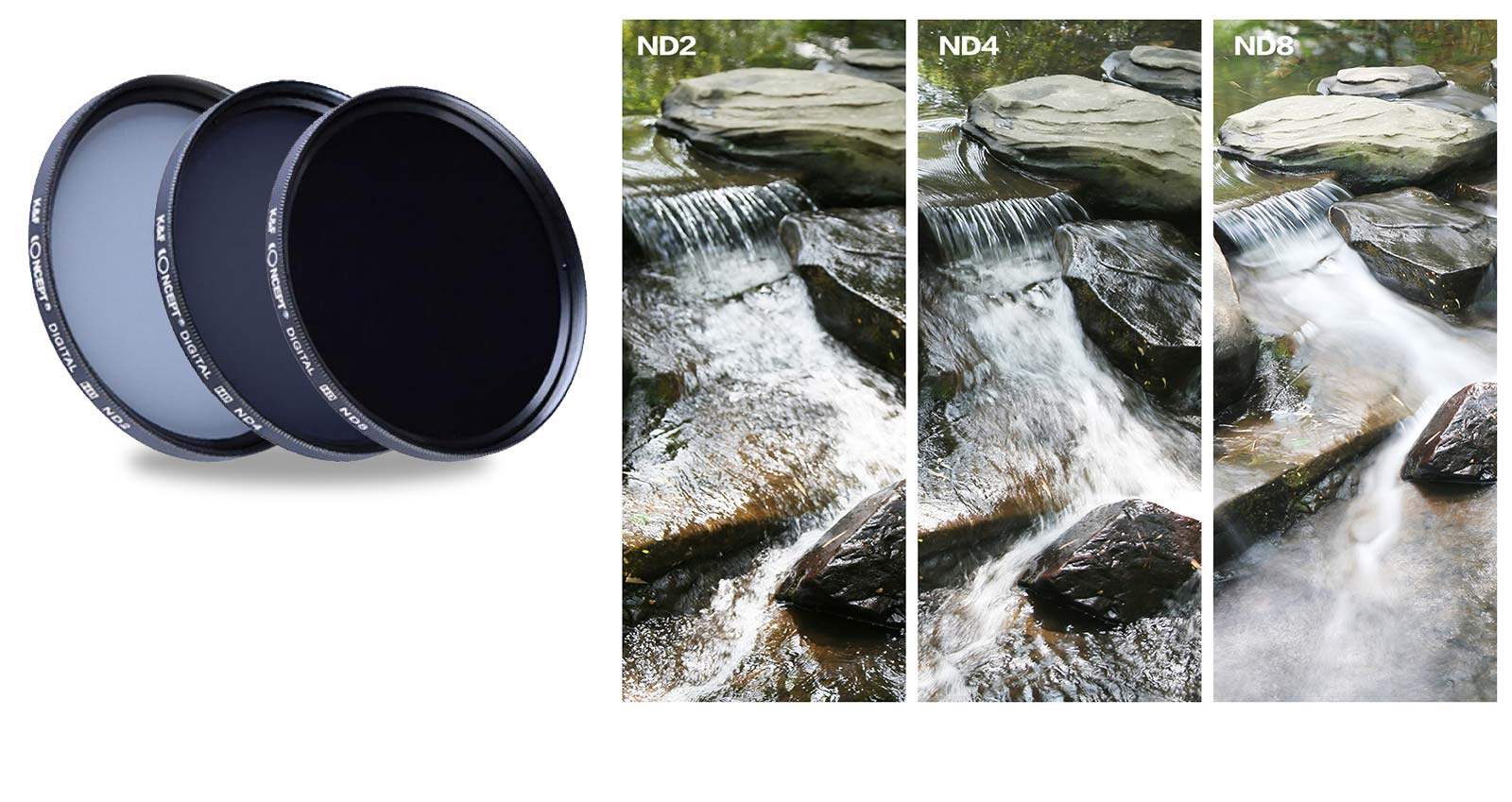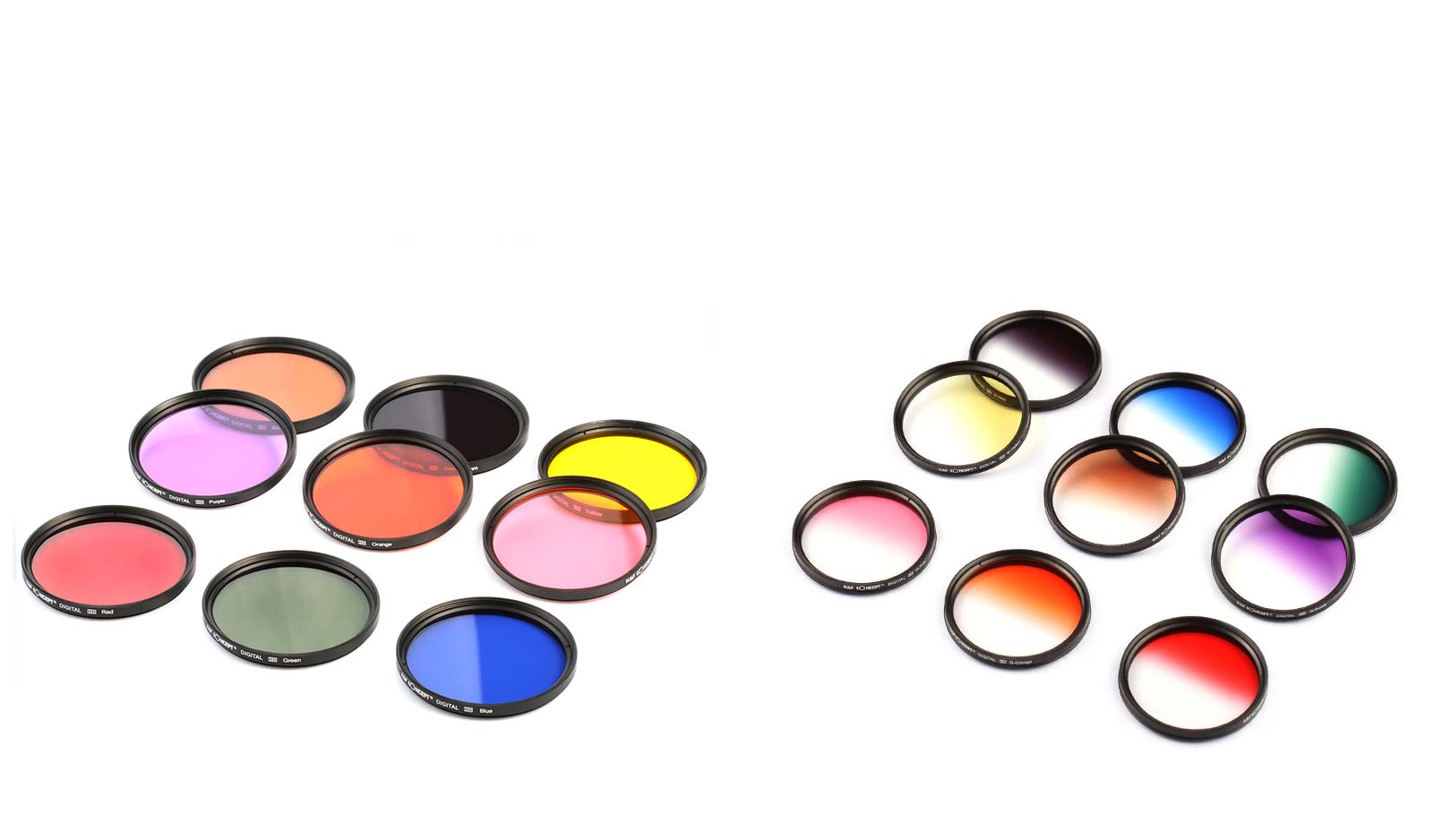 COLOR FILTER SET
Corrects colors, resulting in a change in camera white balance. Some color filters can subtract colors, blocking one type of color and allowing other colors through. These types of filters were popular for film. They are rarely used in digital photography, since their effects can be easily applied in post-processing.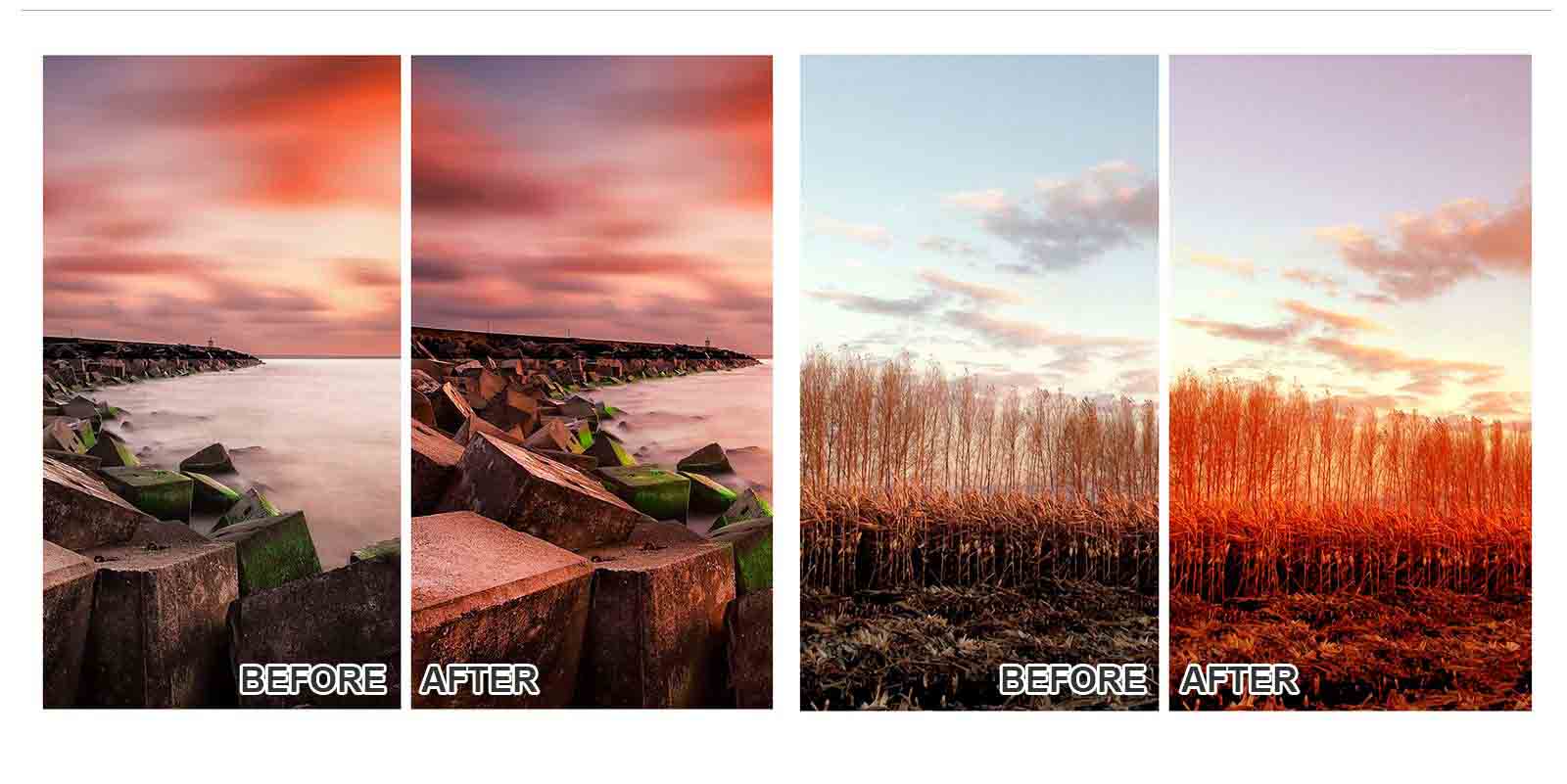 Graduated red
Graduated orange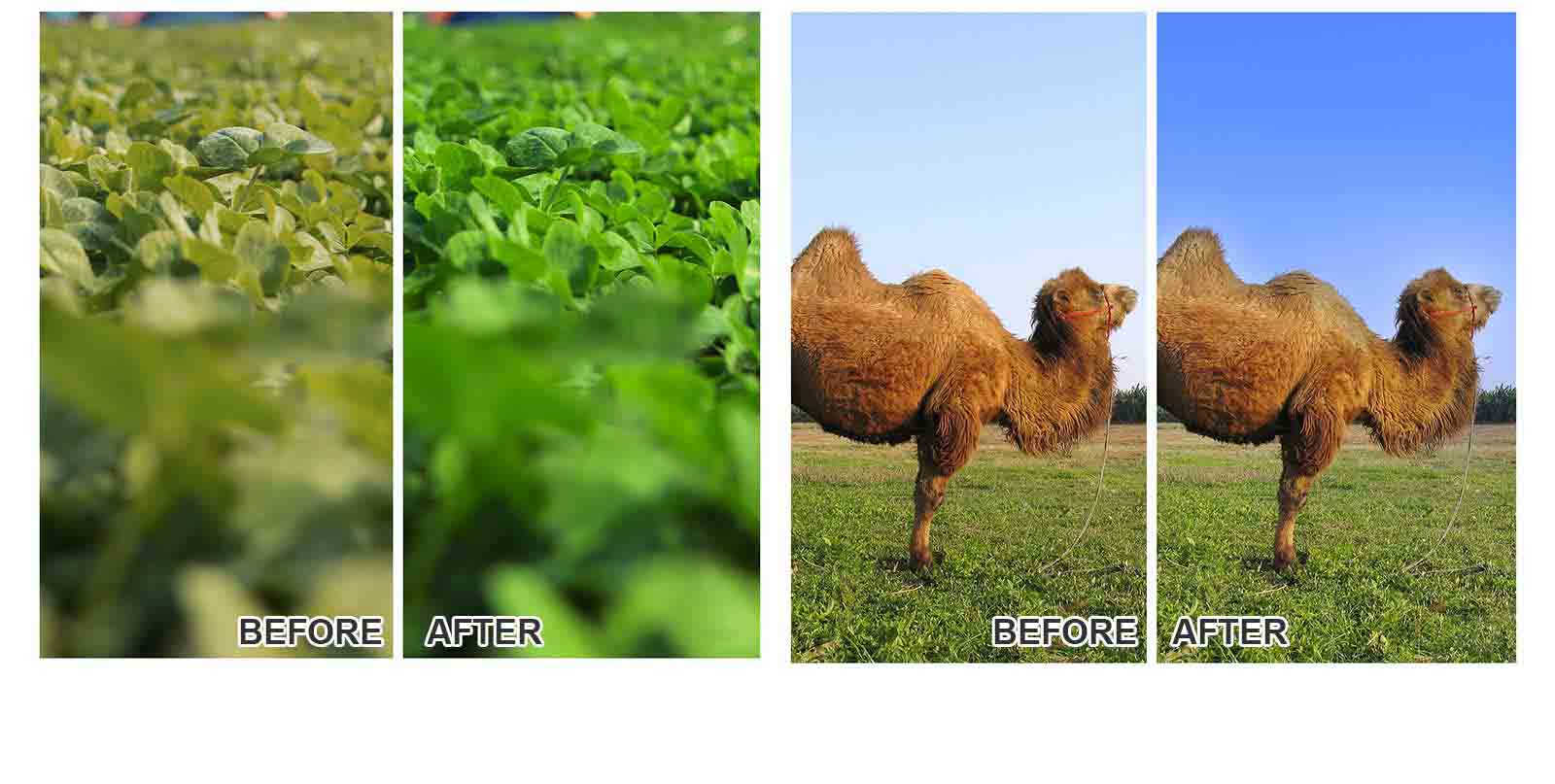 Graduated green
Graduated blue
Got the job done.
I screwed all three filters together and managed to get a decent series of shots of the big eclipse using a Nikon D5500 DSLR at ISO 100, f22 and 1/2500 sec. I was able to do this looking down at the live view screen instead of up at the sun (See Photo). Can't really comment on the image quality for landscape scenes. I may not need them again but they were cheaper than a set of eclipse glasses and I got a permanent record of the eclipse.
Great Buy
I am very pleased with this purchase. I've needed these filters for awhile and am so happy I finally bought them. The glass is beautiful, and they work perfectly. I have two sets of these filters for 55mm and 58mm, and very much enjoy them
Bought them for my wife
This was the first time my wife has used filters and she was a little unsure at first but got over that quickly and now wants to try other types of filters. I just bought her her first camera two months ago (she's 67) and she's learning and having a lot of fun with it, she really likes the set of nd filters.
Buen funcionamiento
Son unos filtros de buena calidad que dan un resultado muy bueno por un bajo precio, le doy 4 estrellas porque el estuche suelta como pelusilla naranja de las redecillas donde se sujetan los filtros y tienes que limpiar los filtros cada vez que los sacas del estuche.
These images belong to K&F Concept end users.
| Image | Lens | Filter Size (mm) |
| --- | --- | --- |
| | Access P-MC 35-70mm f/ 2.5-3.5 | 58 |
| | Angenieux 35-70mm f/ 2.5-3.3 | 58 |
| | Asahi SMC Takumar-Zoom 85-210mm f/ 4.5 | 58 |
| | Auto Mamiya / Sekor SX 21mm f/ 4.0 | 58 |
| | Auto Revuenon MC 300mm f/ 5.6 | 58 |
| | Auto Universar PC HI-D 35mm f/ 1.8 | 58 |
| | Baltar 100mm f/ 2.3 | 58 |
| | Beroflex -8°- 300mm f/ 4.0 | 58 |
| | Canon 100mm f/ 2 | 58 |
| | Canon 17-102mm f/ 2.0 TV Zoom V6x17 | 58 |