K&F Concept Camera Backpack Waterproof Photography15" Laptop Compartment for SLR/DSLR Camera, Lens and Accessories with Rain Cover
To

United States

Expedited Shipping

3-5

business days
Brand:

K&F Concept

Buy K&F Concept k&f concept camera backpack waterproof photography15" laptop compartment for slr/dslr camera, lens and accessories with rain cover online, worldwide free shipping and 30 days return guarantee.

KF13.096

SKU:

KF13.096

99.99

https://www.kentfaith.com/KF13.096_camera-backpack-waterproof-photography-camera-bag-15-quot-laptop-compartment-for-slr-dslr-camera-lens-and-accessories-with-rain-cover
Features
• 【Large Capacity】20L dedicated camera & laptop (within 15") space with removable padded dividers hold 1 DSLR cameras + 2 lenses and clothes.
• 【Expandable Capacity】The easy-access roll-down top of the camera backpack means which gives an extra 10% of space as well as external accessory pockets for personal things and external tripod bag.
• 【Top & Side Access】The anti-theft quick top access keeps camera gears in a safe status,while the side access allows for reaching the camera in a short time.
• 【Extremely Waterproof & Safe】 The camera backpack is constructed with durable, water-resistant 900D nylon with rain cover to keep your gear fully protected.
• 【Easy Travel】 Breathable air-mesh widened and thickened shoulder strap and back ,and adjustable chest buckle to work together to distributing the weight evenly and reducing the burden of your pack.
Frequently Bought Together
K&F Concept Camera Backpack
Large Capacity / Expandable Capacity / Easy Travel
Extremely Waterproof & Safe / Top & Side Access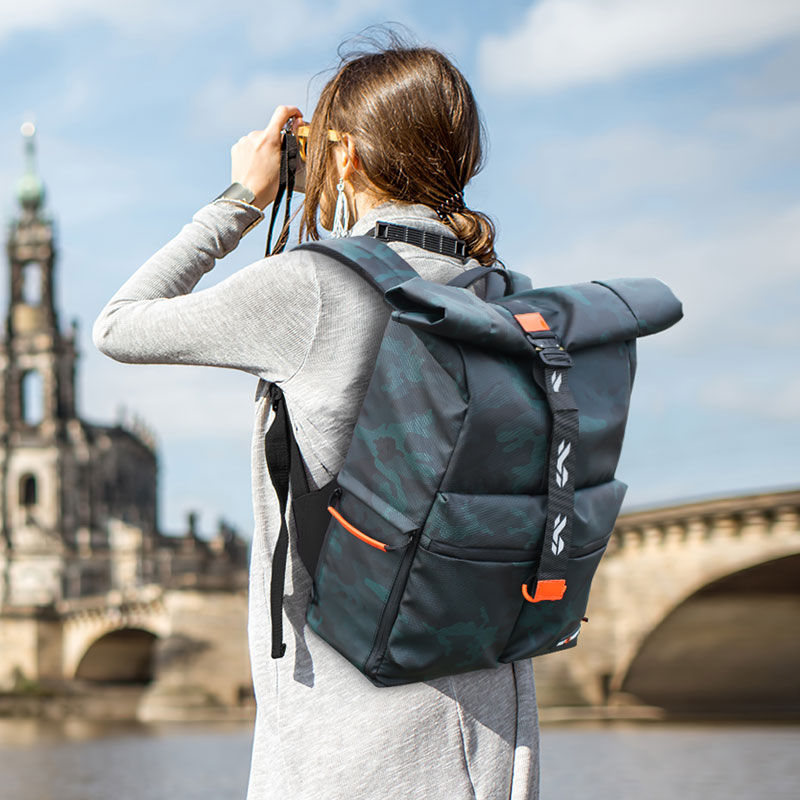 Large Capacity
20L dedicated camera & laptop (within 15") space with removable padded dividers hold 1 DSLR cameras + 2 lenses and clothes.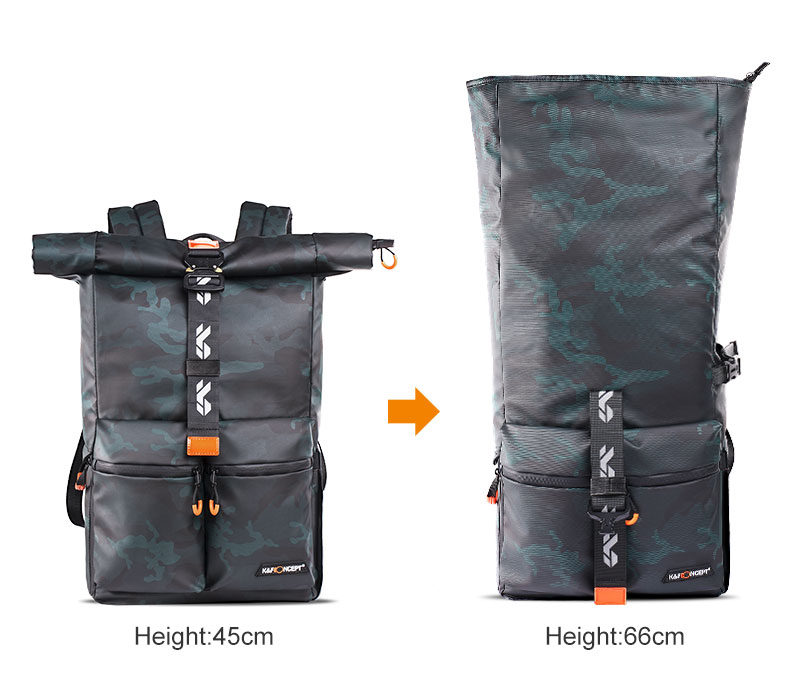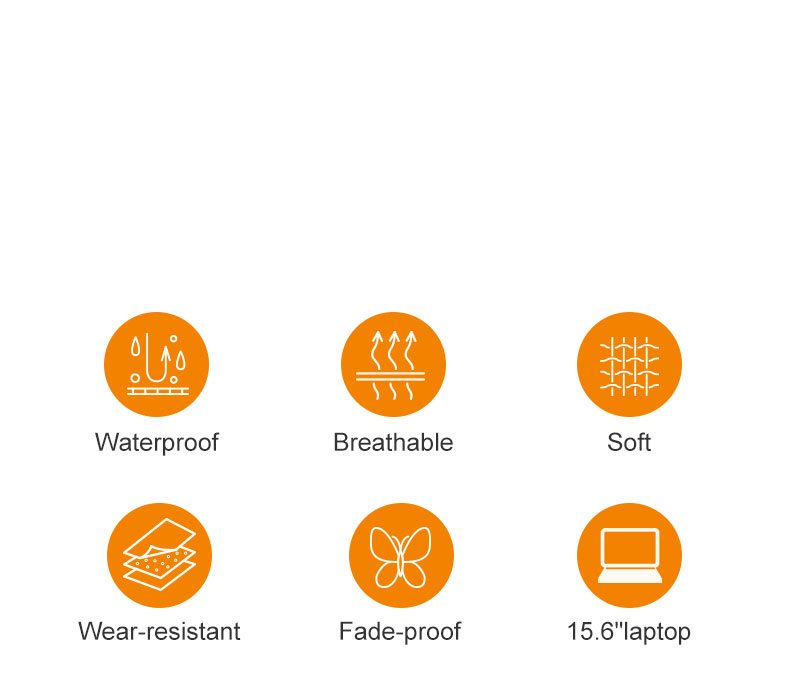 Quick Side Access
Rightside access lets you get your gear without putting the bag down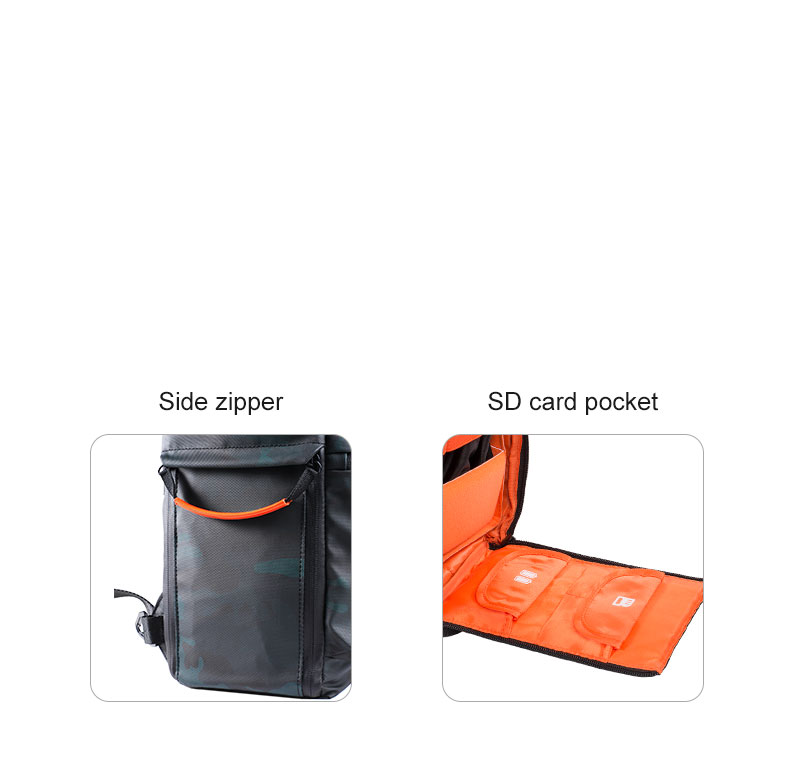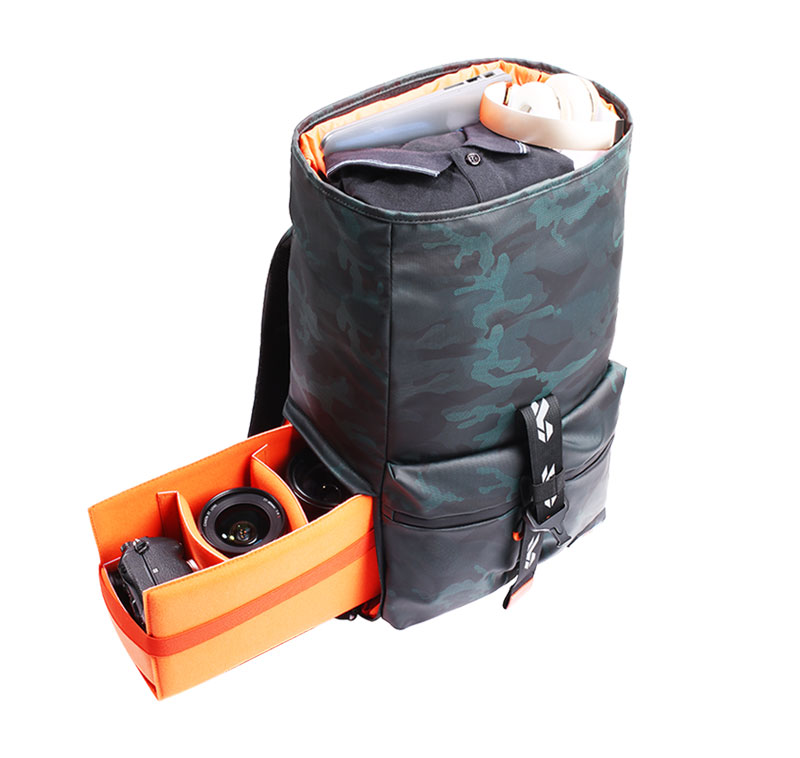 Deep Airflow Channels That Work To Improve Circulatton
3D padded back for improved breathability
and comfort in hot weather.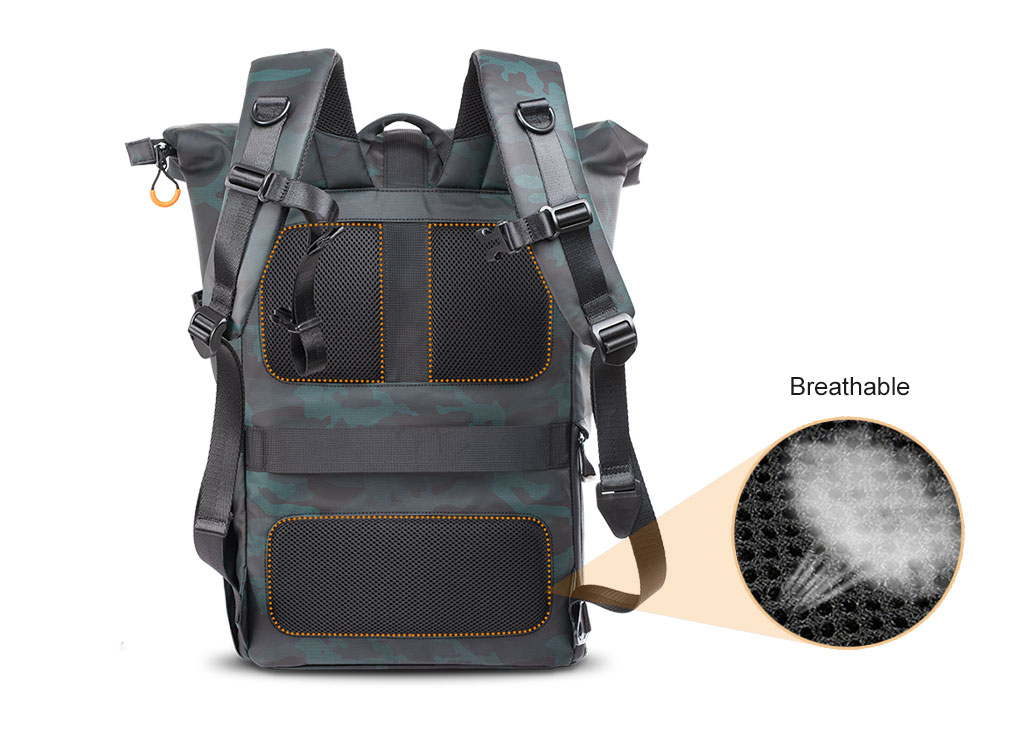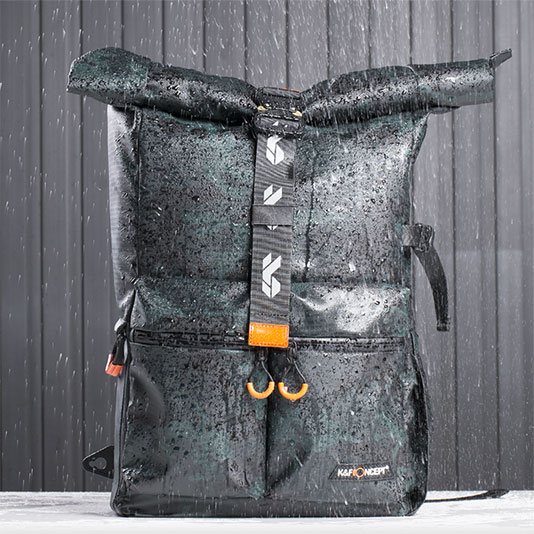 Extremely Waterproof & Safe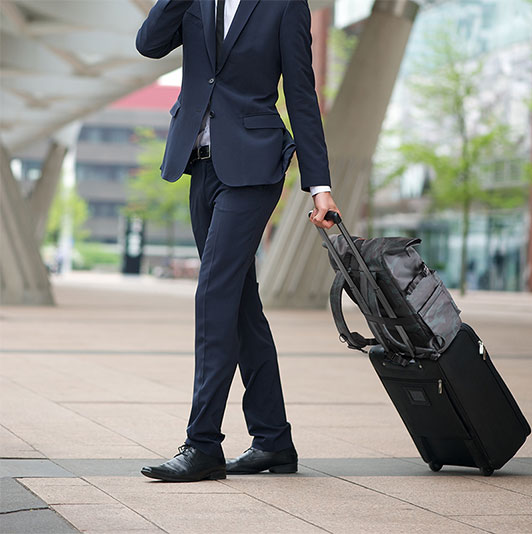 Can be placed on top of the suitcase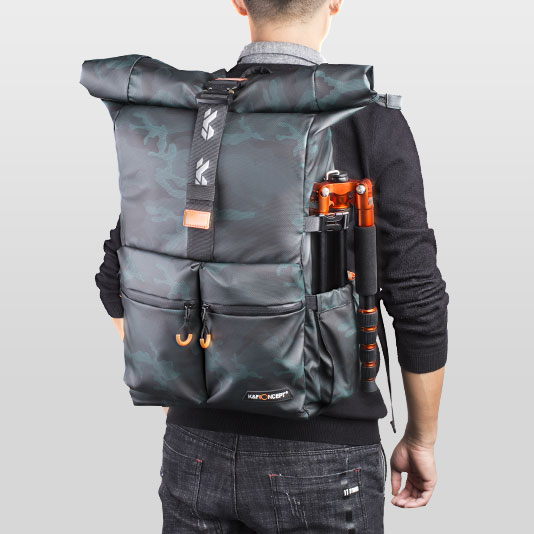 Tripod in side pocket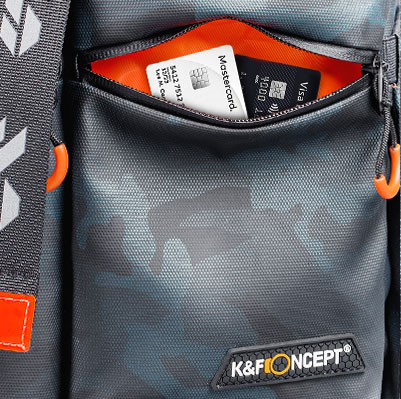 EMI Shielding Fabric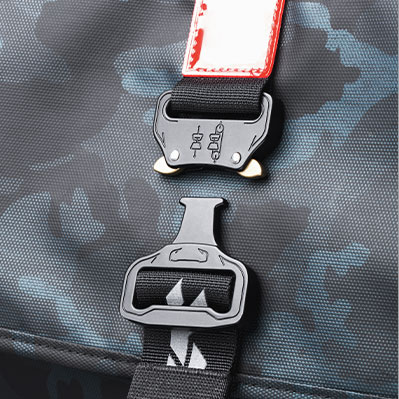 Metal COBRA buckle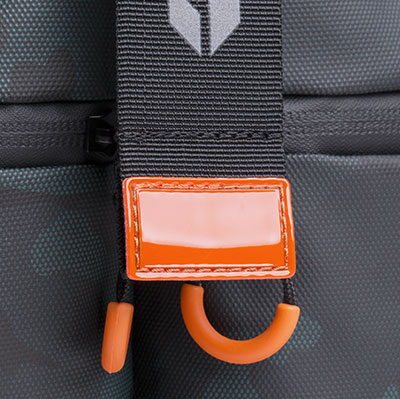 PVC night reflective strip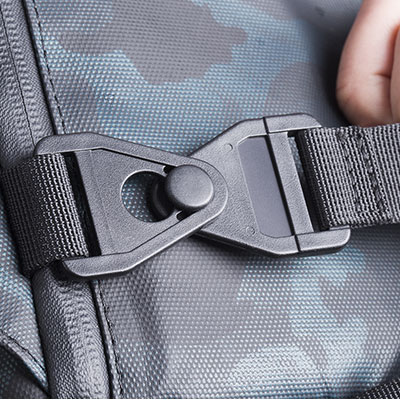 Anti-theft buckle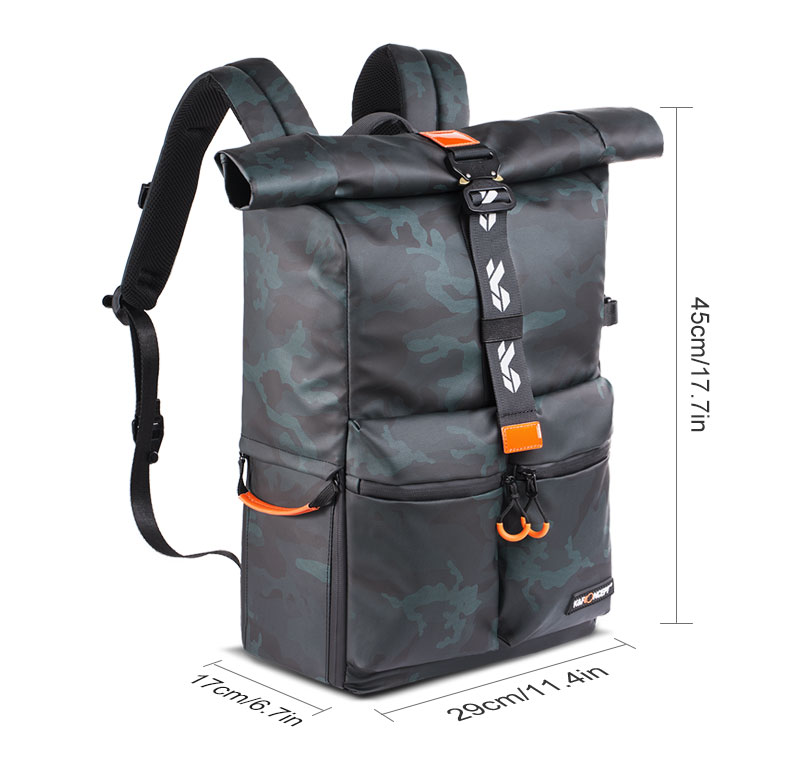 Dimensions LxWxH (cm):29*17*45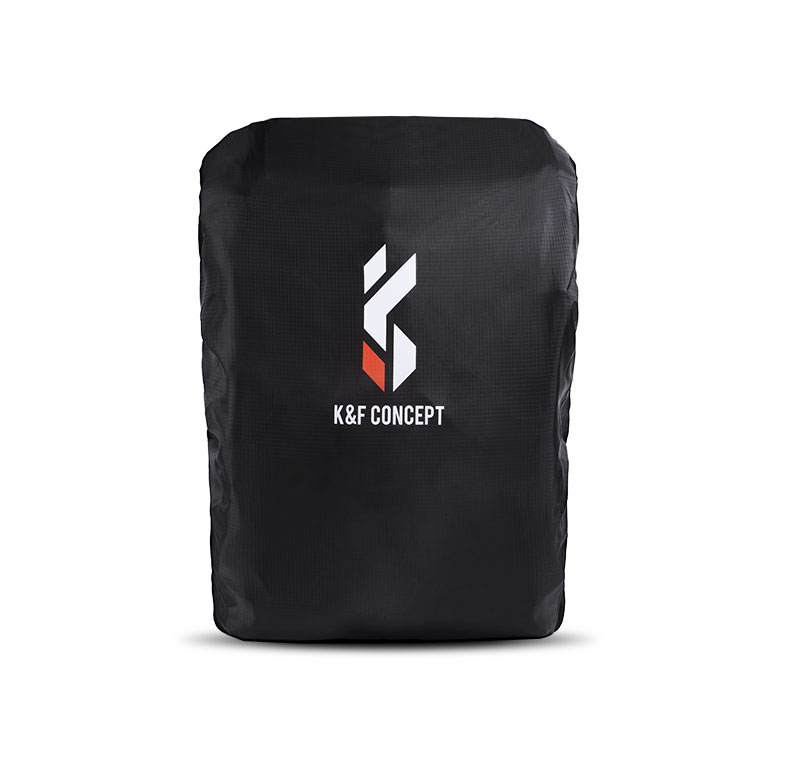 Raincover
Not Waterproof
Waterproof has a specific meaning.It means that it can be completely immersed in water and survive.If you put your camera in this backpack and dunk it in water, your camera will not survive. For that to happen, you need something like a pelican case which is utterly sealed from water entering it at a certain depth.Instead, what this backpack is good for is a rainstorm it comes with a separate fly sheet.It has an interesting design in that there is a sliding compartment for you to use in certain situations. overall, I really love the backpack. My only problem is that I don't like the marketing of it when they claim that it is waterproof when in fact, it is just water resistant.I hope the photos are helpful.
01/10/2020
Everything about this camera backpack screams QUAlITY!
I was surprised by the quality of this backpack. It felt a lot better and rugged than the photos had originally made it seem.PROs: Comfortable padded straps over the shoulders -I like the bright (so you can see small items in it) interior for the camera and lenses-Lots of room for a smaller DSLR and several lenses (I put my flashes in the compartment on top)-I like the slide out compartment too, so I don't tip everything up top out when getting a new lens.-Affordable, especially compared to other camera backpacks on the market!Cons - I wish there were more colors available.Otherwise, I'm a happy customer and look forward to seeing how well it holds up over time!
19/08/2020
My new everyday carry!
What I use this bag for:Run-&-Gun Photography and Video. I've had this bag now for 2-3 weeks of use on jobs. I needed a bag that could hold a small amount of camera gear safely, which includes (1) camera with lens attached, (2) Camera Flash, (3) Lens components. I also needed it to hold 1 external light, a GoPro with a Gimbal attached, batteries, chargers, a tablet and a clip board. The camera compartment leaves much to be desired, but if you are running a small camera for ventures on a hike, this is your bag. Top storage is great and separates the camera below from whatever is above. The camera compartment itself feels like an afterthought. I wouldn't store any prime lenses for too long in that department. Overall the bag is a success for short projects. Great for short day hikes. But...Pros:+Canvas bag has been treated with a rubberized, water resistant film which adds to dexterity. I don't know how strong it would be without this.+Zippers are quality+/- Has a cobra belt clamp (which is half the price of the bag)+Comes with a mini water resistant "raincoat" (see pics)Overall good for the moneyCons:-Camera compartment materials are substandard and a bit small, hard but thin.-Elastic strap that surrounds the removable camera compartment was already deteriorating and flimsy-Ergonomics and weight distribution of the bag when used with both straps on is an afterthought. It pulls away from your back if you have any real weight at the top of the bag instead of pushing downward like most bags.-Not much protection for the top of the bag-The compartments for cards and batteries is ill-placed and virtually unusable.-Cobra belt clasps are usually $30 dollars by themselves. So the bag is really priced out of its league without it. That says something about the longevity of this bag.-Camera compartment does not fully zip completely, Its in the design, not a flaw in my actual bag.
02/09/2020
Decent bag. Would I buy it again? No.
Camera bag! Great material! Perfect size for my Canon camera. Love it!
16/08/2020
These images belong to K&F Concept end users.
There are no faqs for this product.
K&F Camera Backpack kf13.096
Bag Compartment
Carrying/Transport Options
Backpack
Camera Support Strap
Yes
Camera Compartment
1
Lens Compartment
2
Laptop Compartment Screen Size
15 inch
Bag Exterior
Exterior Color
Blue
Exterior Dimensions
30*17*45cm
Exterior Material
Nylon
Type of Closure
Metal button
Rain Cover
Yes
Bag Interior
Maximum Volume
20L
Weight
1.2kg