2-in-1 Camera Backpack, Travel Camera Bag Waterproof Anti-Theft for Photography and Hiking, for SLR SLR Camera and 15.6 Inch Laptop-20L with Rain Cover
Buy 2 get 5% off, Buy 3 get 10% off, buy 6 get 20% off
To
United States
Expedited Free Shipping
3-5
business days
Photographic backpacks are used by photographers to carry expensive cameras and other photographic accessories.

KF13.096

SKU:

KF13.096

104.99

https://www.kentfaith.com/KF13.096_camera-backpack-waterproof-photography-camera-bag-15-quot-laptop-compartment-for-slr-dslr-camera-lens-and-accessories-with-rain-cover
Description
* 【Large Capacity with Two Separate Compartments】: Dimension: 45 x 30 x 17 cm. approx. 20 litres. The top compartment is for storing various personal items, such as clothes, wallet, mobile phone or flash. There is also a laptop compartment for laptops up to 15.6 inches. Lower compartment with removable padded dividers for storing 1 DSLR cameras + 2 lenses and other accessories (such as filters, batteries, clothes or memory cards).
* 【Anti-lost & Anti-theft 】: Equipped with anti-lost fasteners and RFID magnetic cloth, so that you will not lose your belongings due to carelessness in parties, banquets, cafes and other places, and avoid mobile phones / credit cards / bank cards stolen brush.
* 【Top & Side Access Quick Access】: Easy access at the top and side help you quickly organize your camera gear or grab it to get a snap shot - to be quickly at hand at the crucial moments.
* 【Expandable Capacity】: The easy-access roll-down top of the camera backpack, which gives an extra 10% of space as well as external accessory pockets for personal things and external tripod bag.
* 【Multi-use & Extremely Waterproof】 Not only can be used as a professional camera bag, but can also be used as a perfect hiking backpack or leisure backpack by removing the insert. Backpack side with retaining strap and buckle to securely carry the tripod, other bulky accessories or water bottle. The camera backpack is constructed with durable, water-resistant 900D nylon, and includes rain cover to keep your gear fully protected.
Shipping
To
United States
Expedited Free Shipping
3-5
business days
Sale
Buy 2 get 5% off, Buy 3 get 10% off, buy 6 get 20% off
Fashion professional camera backpack
Large-capacity waterproof and scratch-resistant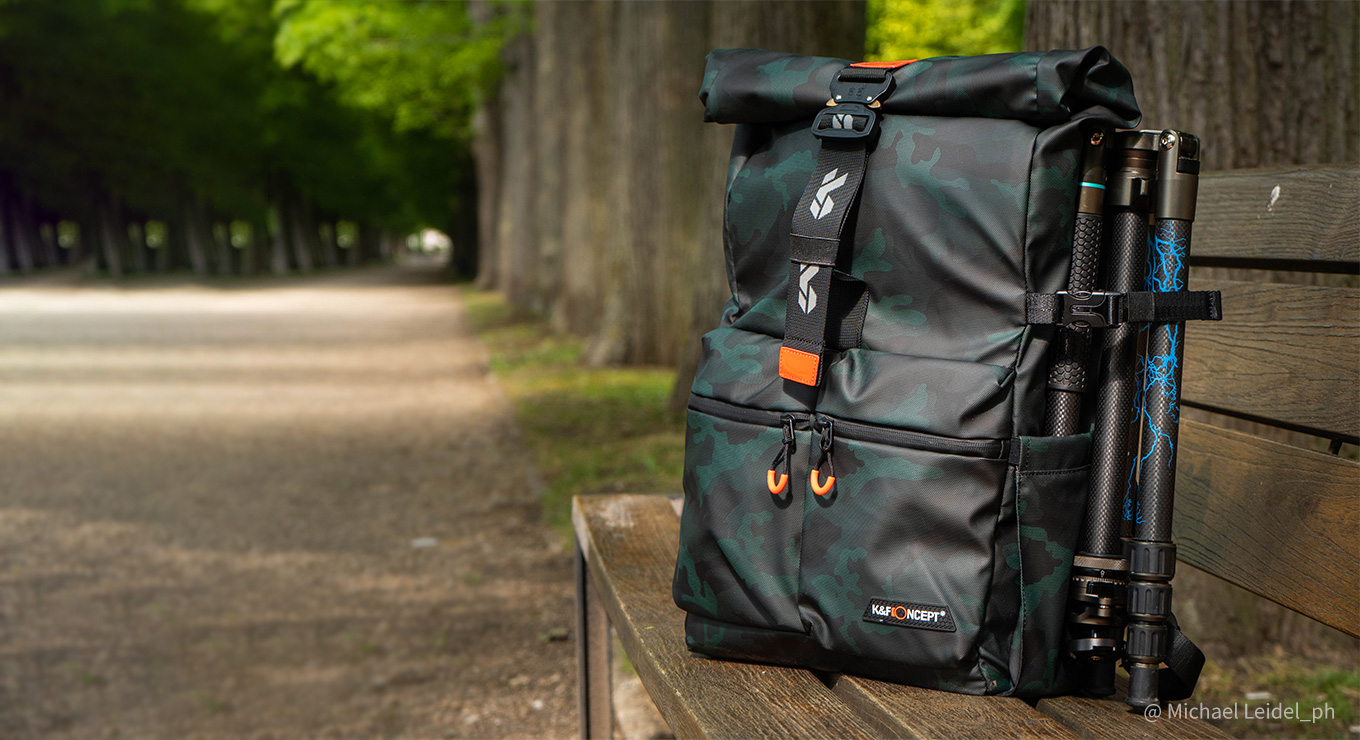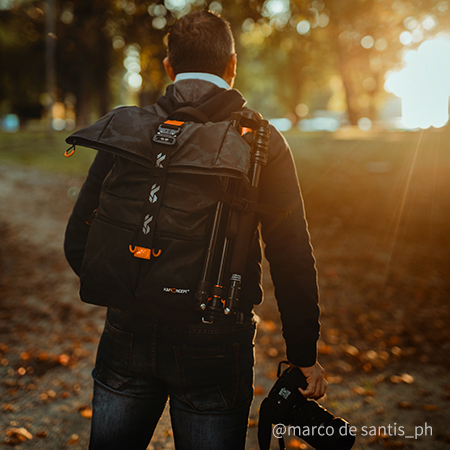 Boys use effect
Model:Height 171cm Weight 76kg
Backpack Dimensions LxWxH (cm): 29*17*47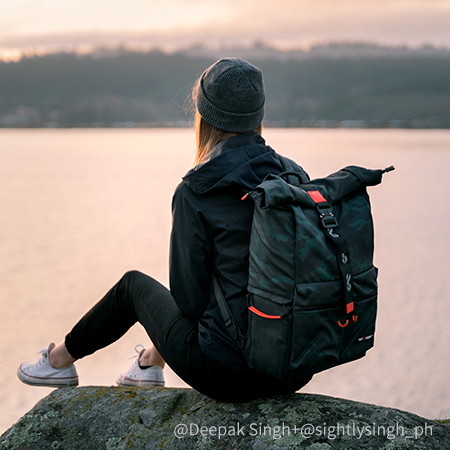 Girl use effect
Model:Height 167cm Weight 50kg
Backpack Dimensions LxWxH (cm): 29*17*47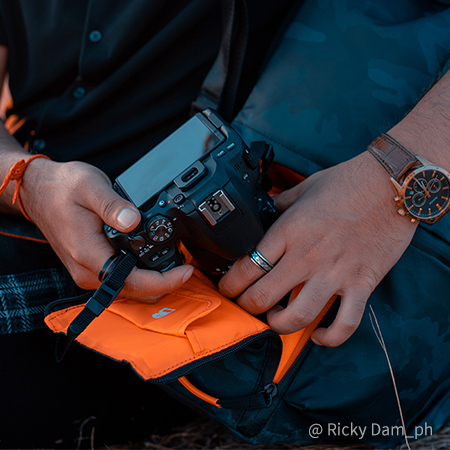 Side Access
The anti-theft quick top access keeps camera gears in a safe status,while the side access allows for reaching the camera in a short time.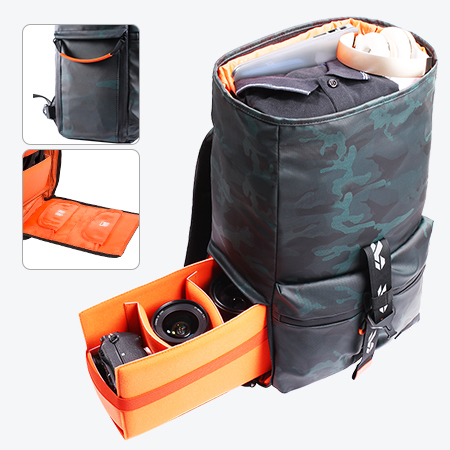 Large Capacity
20L dedicated camera & laptop (within 15.6") space with removable padded dividers hold 1 DSLR cameras + 2 lenses and clothes.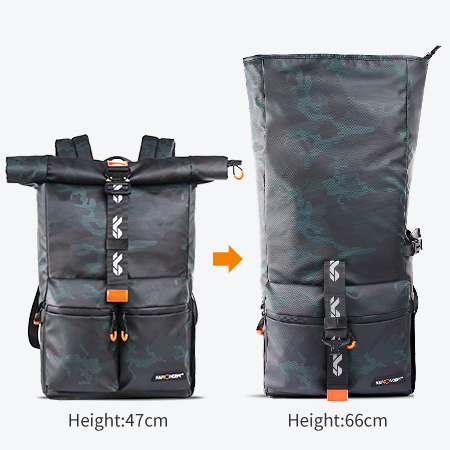 Expandable Capacity
The easy-access roll-down top of the camera backpack means which gives an extra 10% of space as well as external accessory pockets for personal things and external tripod bag.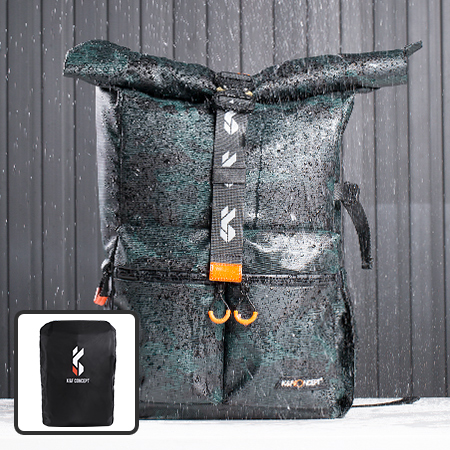 Extremely Waterproof & Safe
The camera backpack is constructed with durable, water-resistant 900D nylon with rain cover to keep your gear fully protected.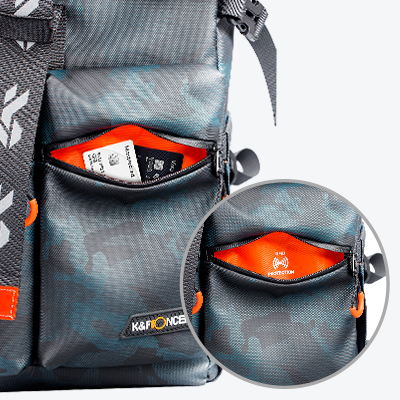 RFID Protection Pocket
High-tech electromagnetic shielding fabric,nanotechnology, provide comprehensive protection to prevent credit card, mobile payment and other near-field communication theft.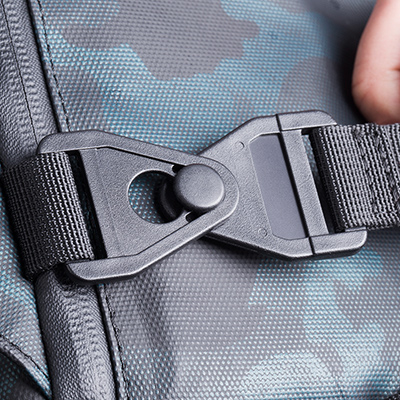 Anti-theft Design Buckle
Equipped with anti-lost buckle, it is convenient for you to keep your backpack at the party, banquet, cafe, etc, but will not be taken away by others.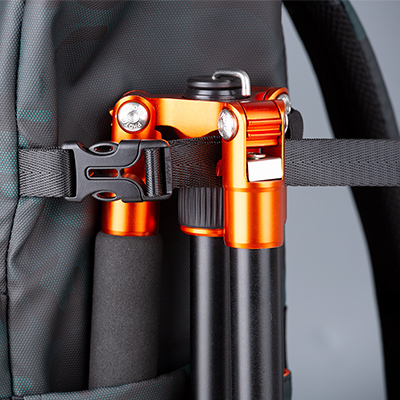 Tripod Straps
External tripod strap can carry tripod when you go outside and side pockets can put portable water bottles.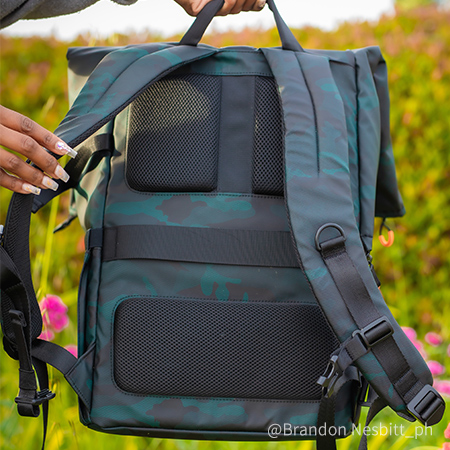 Easy Travel
Breathable air-mesh widened and thickened shoulder strap and back ,and adjustable chest buckle to work together to distributing the weight evenly and reducing the burden of your pack.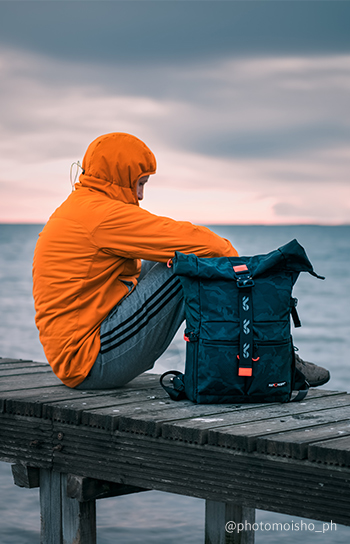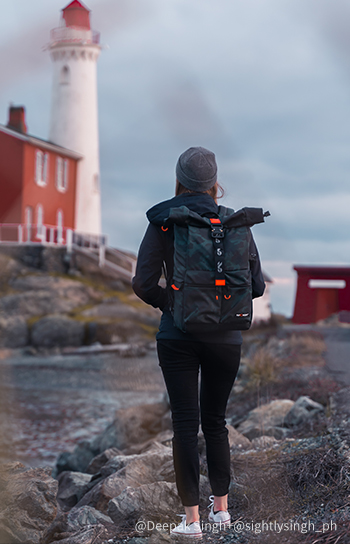 Share the good life with KF13.096, photo from @photomoisho / @Deepak Singh+@sightlysingh / @Dan Schykulski / @pabloferndzz
Also great for tracking tours without a camera.
This splash-proof camera backpack is not only super suitable for trips with photo accessories, but also for tracking trips, thanks to the customisable interior.

There is more than enough space for 2 DSLRs, tripod, lenses, laptop and a lot of small stuff. But even if you just want to take a blanket and towels to the beach, this is a great companion.

All zips are well made and can withstand normal rain. However, if it's pouring down, you should pull the included rain cover over the backpack. - Safe is safe!

The backpack is very comfortable to carry, and even with a filling weight of approx. 10 kg, it doesn't cause any backache. However, when it is warm, you sweat a little. You can get to everything quickly and easily, and there is even a pocket to keep your credit cards etc. safe from spying.

The Velcro on the inside holds well, but could be a little tighter here and there. The insert for the cameras on the side is flexible and therefore seems a bit wobbly, but it holds!

All in all, it's a great camera backpack that should also accompany us to Switzerland.

We hope we could be of some help to you with our review :-) Have fun hiking!
12/01/2022
Perfect through and through!!!
It arrived this morning and I took it straight to my day job as a photographer!
As a photographer I walk a lot and many backpacks have caused me problems because my back is a bit sore, but not with this backpack! It sits really comfortably for several hours. I didn't get any back or neck pain! Luckily!
I also like the design incredibly well! The camouflage pattern and the orange inside are incredibly beautiful!
The material is very robust, and the whole backpack is neatly sewn! (No thread hanging out).
The capacity is also really really good!

My camera + 2 lenses + laptop and stuff all fit in!

I am really satisfied!
04/01/2022
Lots of space, looks good...I'll keep it
This is my first camera backpack ever, but I knew exactly what I wanted.

It should...
- look good, of course
- be of good value
- have space for light luggage/food
- functional and have room for my GX80, lenses and filters.

It has some really cool details, like the clasp and the colour. The camouflage is rather subtle, which makes it look very different.

It is made of nylon, so it is extremely durable.
Anyone who prints this on a 3D printer knows that.

It's easy to carry, the zips are very smooth and protected against splash water. A rain cover is included, but unfortunately not firmly sewn into the bottom.

My GX80 with 3 lenses, gradient/pole filters fit in easily.
It also has a laptop compartment and plenty of storage space, even for longer trips with two people.

The photos, except for the last one, were all taken with the GX80 and the K&F polarising filters and were not edited.
27/02/2022
Not Waterproof
Waterproof has a specific meaning.It means that it can be completely immersed in water and survive.If you put your camera in this backpack and dunk it in water, your camera will not survive. For that to happen, you need something like a pelican case which is utterly sealed from water entering it at a certain depth.Instead, what this backpack is good for is a rainstorm it comes with a separate fly sheet.It has an interesting design in that there is a sliding compartment for you to use in certain situations. overall, I really love the backpack. My only problem is that I don't like the marketing of it when they claim that it is waterproof when in fact, it is just water resistant.I hope the photos are helpful.
01/10/2020
Because I like it!!!
Over the time I was keep seeing people wearing this kind of backpack, I far as I know it is scandinavian style. So I saw in shops and I was like, I want one, I want one because it looks really cool.
Then I saw a picture on Insta a guy wearing this backpack and I was wooow, this looks super cool.

I all the time buy things only if I need them but this time is different. I really like the shape of the backpack because its it not round like the most of them.
So I had 2 options that I have found, this one and similar from another brand.

Well, the choice was not so difficult because I already know this brand, I have quite a few products and i trust it. I dont like to experience and mix brands, I am very devoted to a certain company.
I DIDNT EVEN KNOW that there is an option for this kind of backpack for camera lenses and the rest of the stuff you have.
So, now some things about the backpack.
There are 2 separate compartments:

1.TOP compartment for your personal stuff, like food, clothes, other things
2. BOTTOM compartment which is completely separate for the camera gear.
What I can fit there?
Well there is not that much space, I think it is a combo backpack, camera and personal stuff.
I have my Nikon D750+ Sigma 35mm, also I take an extra battery. Enough space for these? Well easily I can fit a flash so for carrying just a camera and 1 lens or 2 small lenses the backpack is ok.
You cannot fit a telephoto lens in the bottom compartment.

The pattern is really cool, have to admit, this army subtle style is wooow, the lock, I dont know what to call it for the top part is made of metal which is very very durable(I mean seams so, I dont have the item for 3 years to know this but looks strong), to open the bottom compartment there is a zip on the side which is connected with a pu leather handle.

Top part can be closed with a zip, easy to acess and you can store a lot of stuff.

What I would recomment, considering the fact that the interior or orange, I would put food that might leak and might stain the interior(it happned with my other black regular backpack, I had olives and they leaked and inside looks really bad).

It has a cool cover for rain, hahaha, it is in the backpack just in case, I have used it once just to cover my head, it was pouring really really bad. The camera was of course on the bottom so it was safe.
25/01/2022
Everything about this camera backpack screams QUAlITY!
I was surprised by the quality of this backpack. It felt a lot better and rugged than the photos had originally made it seem.PROs: Comfortable padded straps over the shoulders -I like the bright (so you can see small items in it) interior for the camera and lenses-Lots of room for a smaller DSLR and several lenses (I put my flashes in the compartment on top)-I like the slide out compartment too, so I don't tip everything up top out when getting a new lens.-Affordable, especially compared to other camera backpacks on the market!Cons - I wish there were more colors available.Otherwise, I'm a happy customer and look forward to seeing how well it holds up over time!
19/08/2020
Very high quality stylish yet useful multi-purpose bag
I was in the market for a high capacity roll top bag to carry my portable telescope and camera equipment in. My sister lives in the hills in remote Portugal and she gets excellent clear skies, which are great for a photo opportunities.

Now, to the bag, I kinda of fell in love with it due to the pattern on it - it is totally me! It is a water resistant almost waxy looking material - very high quality. Fasteners feel sturdy and strong. The bag is padded and so is comfortable to wear, even with a lot of weight in it. It has removal dividers inside, giving me dedicated space for my equipment - even a slide out section for lenses and other delicate parts.

Overall, a fantastic bag. Very stylish and extremely useful for my intents and purposes.
19/01/2022
My new everyday carry!
What I use this bag for:Run-&-Gun Photography and Video. I've had this bag now for 2-3 weeks of use on jobs. I needed a bag that could hold a small amount of camera gear safely, which includes (1) camera with lens attached, (2) Camera Flash, (3) Lens components. I also needed it to hold 1 external light, a GoPro with a Gimbal attached, batteries, chargers, a tablet and a clip board. The camera compartment leaves much to be desired, but if you are running a small camera for ventures on a hike, this is your bag. Top storage is great and separates the camera below from whatever is above. The camera compartment itself feels like an afterthought. I wouldn't store any prime lenses for too long in that department. Overall the bag is a success for short projects. Great for short day hikes. But...Pros:+Canvas bag has been treated with a rubberized, water resistant film which adds to dexterity. I don't know how strong it would be without this.+Zippers are quality+/- Has a cobra belt clamp (which is half the price of the bag)+Comes with a mini water resistant "raincoat" (see pics)Overall good for the moneyCons:-Camera compartment materials are substandard and a bit small, hard but thin.-Elastic strap that surrounds the removable camera compartment was already deteriorating and flimsy-Ergonomics and weight distribution of the bag when used with both straps on is an afterthought. It pulls away from your back if you have any real weight at the top of the bag instead of pushing downward like most bags.-Not much protection for the top of the bag-The compartments for cards and batteries is ill-placed and virtually unusable.-Cobra belt clasps are usually $30 dollars by themselves. So the bag is really priced out of its league without it. That says something about the longevity of this bag.-Camera compartment does not fully zip completely, Its in the design, not a flaw in my actual bag.
02/09/2020
Decent bag. Would I buy it again? No.
Camera bag! Great material! Perfect size for my Canon camera. Love it!
16/08/2020
Compact and practical
I find the normal photo backpacks not so stylish mostly black and quite big, then I came across this product and as my boyfriend takes photos and always has to carry his equipment I gave him this as a gift. It looks super stylish with the camouflage and the buckles and the orange accents, we also took out the additional compartments when we went picnicking and it really has sooooo much storage space you can hardly believe what fits in there. The material is also very stable and waterproof, the quality is very high and feels nice to touch. The buckles are also very secure! I am really thrilled and would never give it away or exchange it again.
26/11/2021
These images belong to KENTFAITH end users.
K&F Camera Backpack kf13.096
Bag Compartment
Carrying/Transport Options
Backpack
Camera Support Strap
Yes
Camera Compartment
1
Lens Compartment
2
Laptop Compartment Screen Size
15 inch
Bag Exterior
Exterior Color
Camouflage
Exterior Dimensions
30*17*45cm
Exterior Material
Nylon
Type of Closure
Metal button
Rain Cover
Yes
Bag Interior
Maximum Volume
18L
Weight
1.2kg